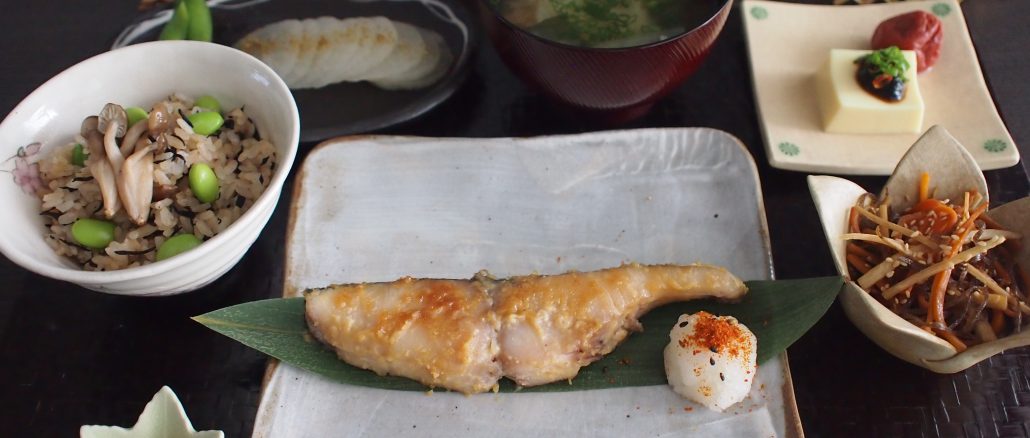 Hi, everybody!
Thanks for visiting our food blog.

Today, we are going to share another typical traditional Japanese food which is called Saikyo Yaki that is sweet Miso marinated fish dish. Sawara (鰆) is the most typical fish for Saikyo Yaki in Japan.
The other day, luckily I had a chance to find fresh Sawara at the wet market and I bought some without any hesitation because Sawara represents the spring season (as like you can find '春' in Sawara's writing) in Japan and I love that's taste.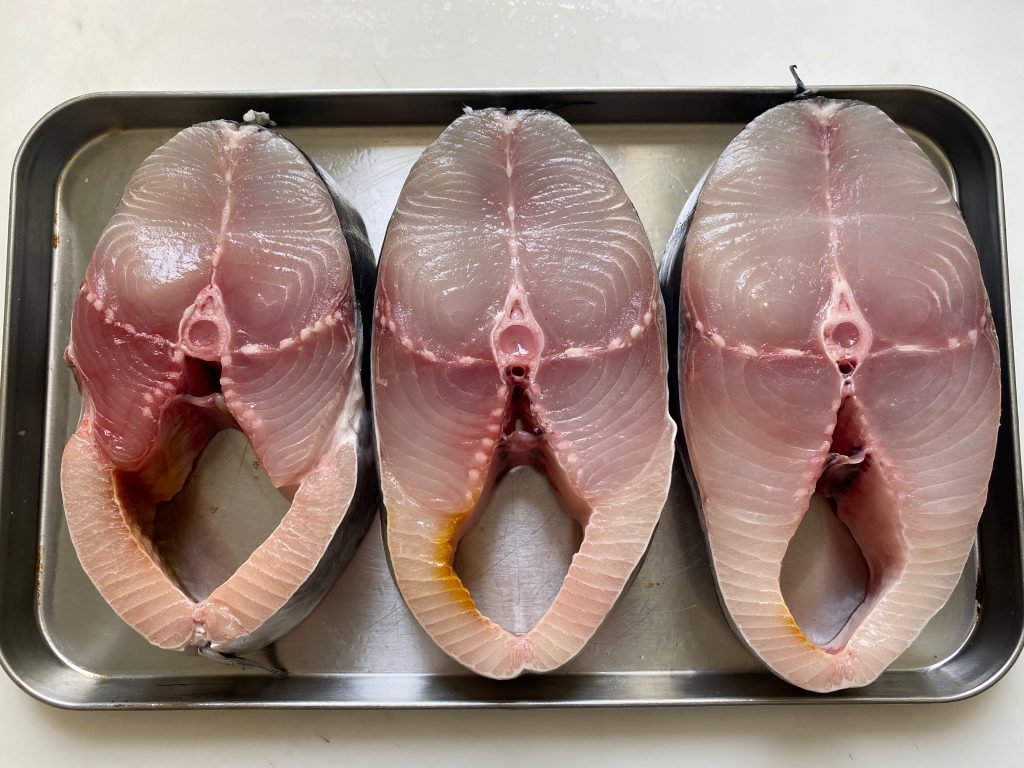 Then I marinated Sawara with sweetened Miso paste for a few hours. This white Miso is my most favourite one.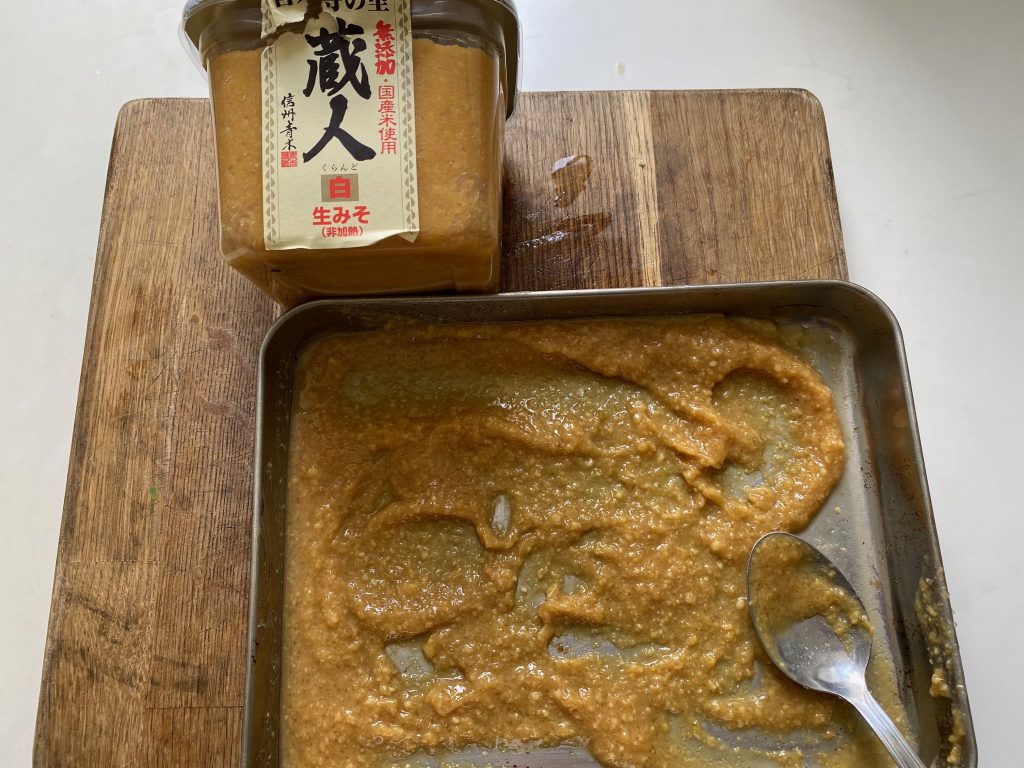 You can get that from Fair Price. I added sugar and Sake to that white Miso, the paste is only that! Easy peasy.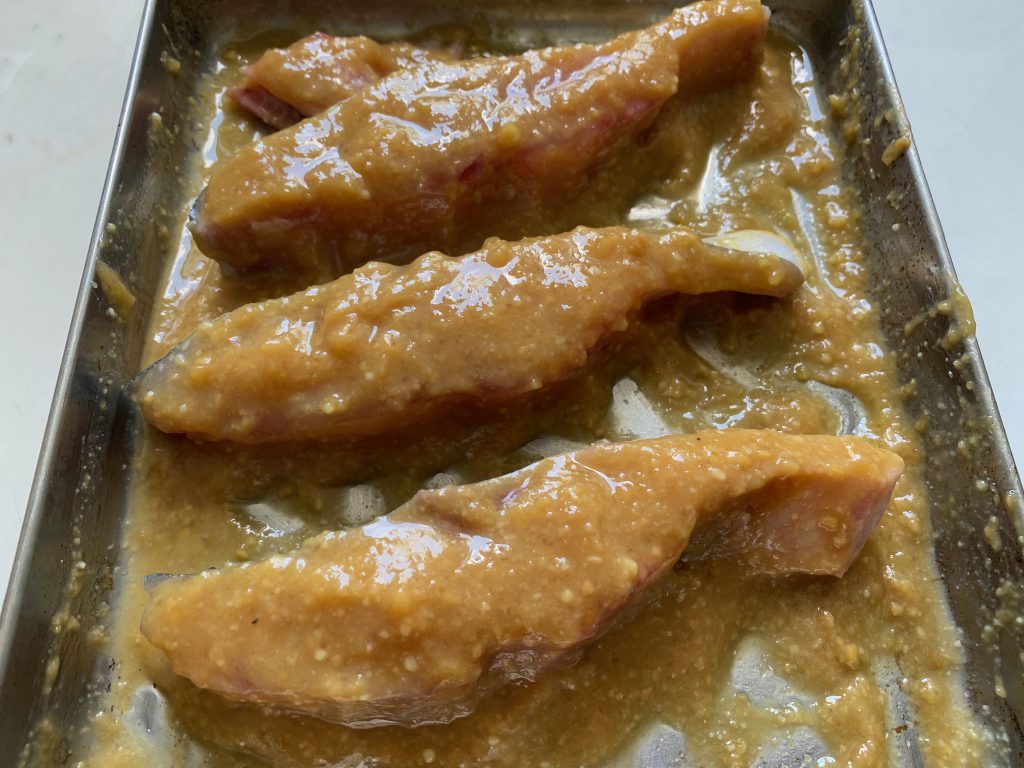 Make sure, this sweet savoury paste is easily burnt, so controlling the heat temperature is the key, and also, Sawara's flesh is so delicate and breakable, so you would need extra care during grilling/frying.
That might sound difficult to cook Sawara, but the important points are only these.

Then the dish for that night was…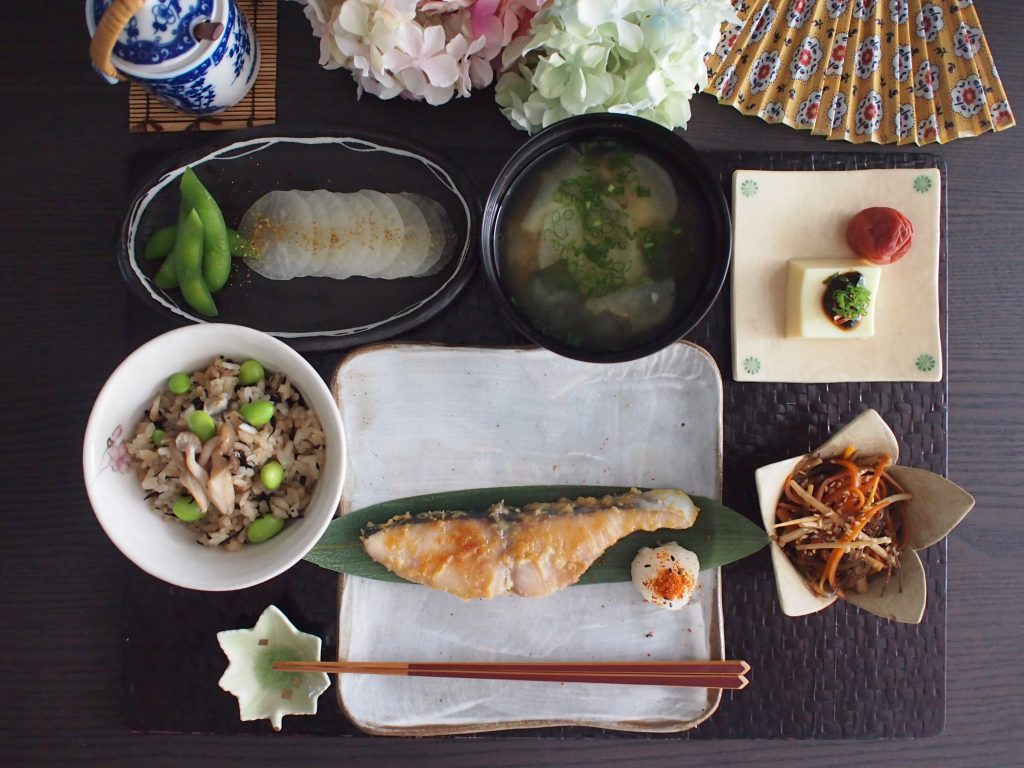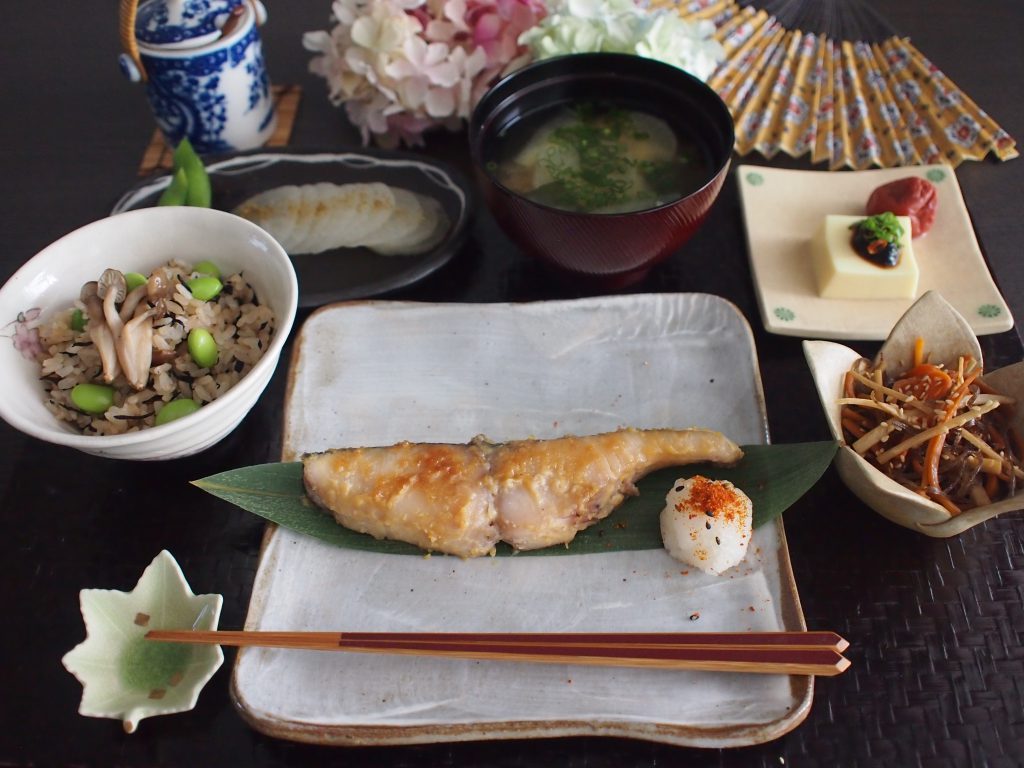 I made full set of typical traditional Japanese food on the tray as that night was our weekly practicing day of Japanese eating etiquettes for the children.
Firstly, as the revision of last training, we encouraged them to eat each food evenly.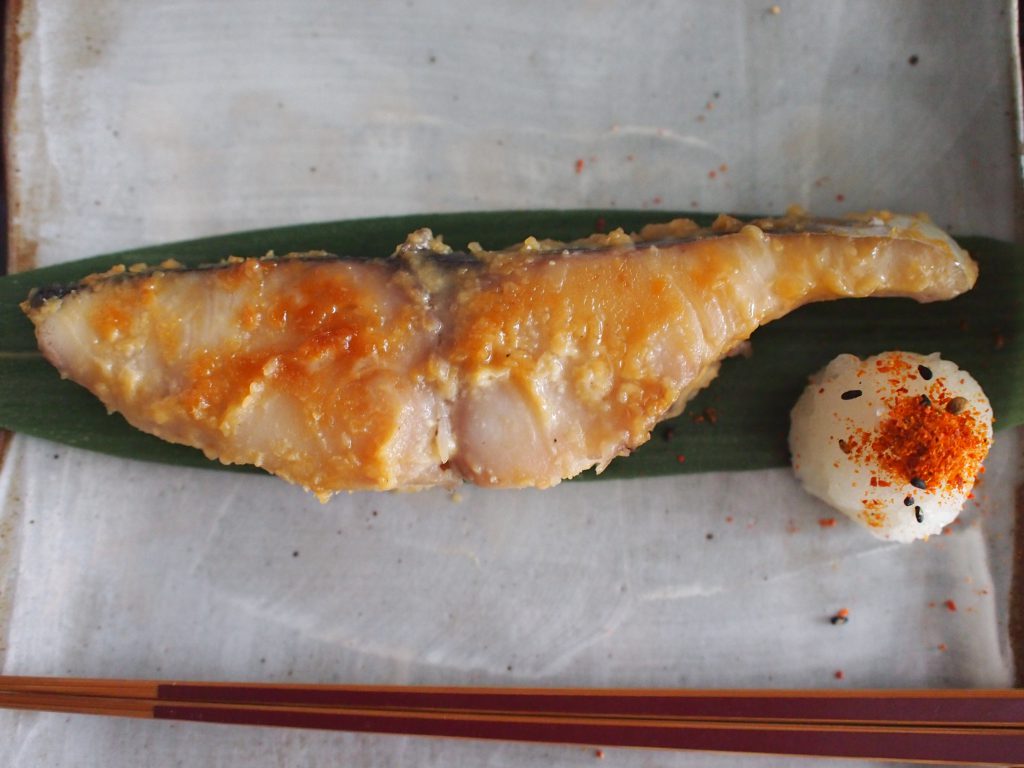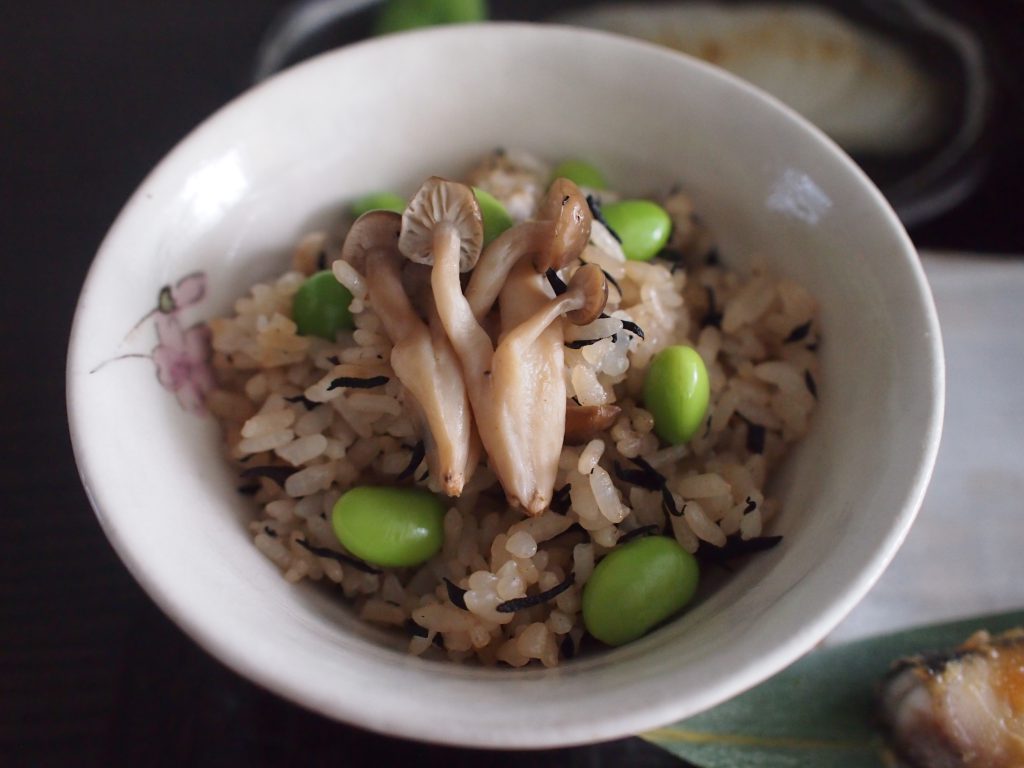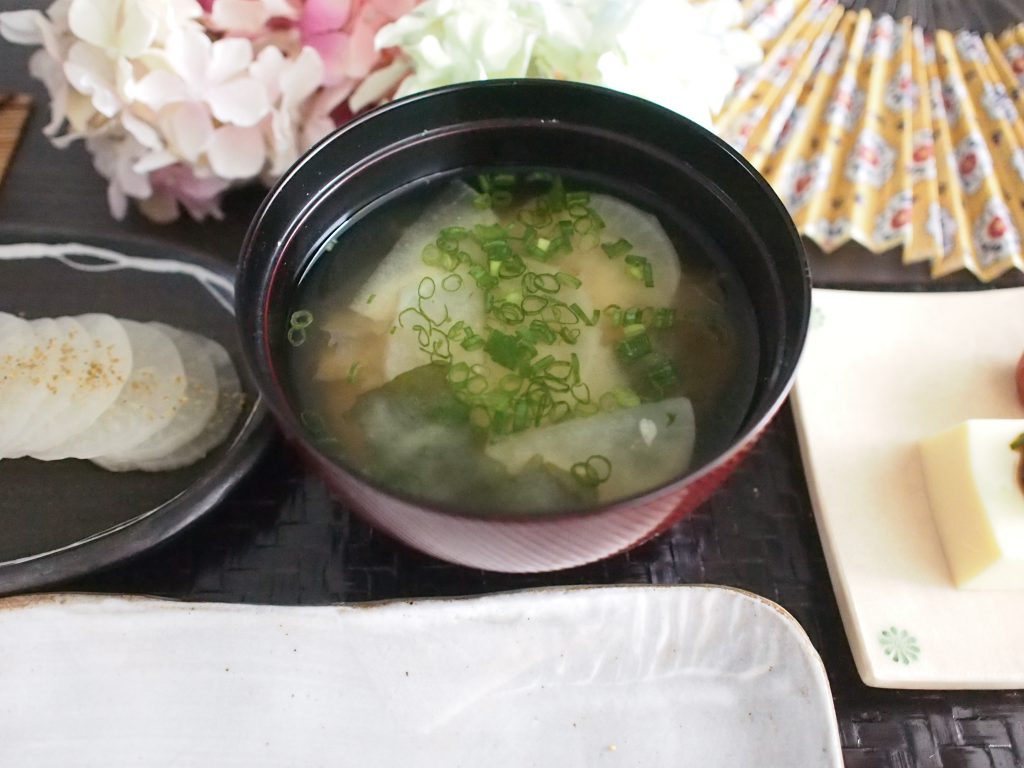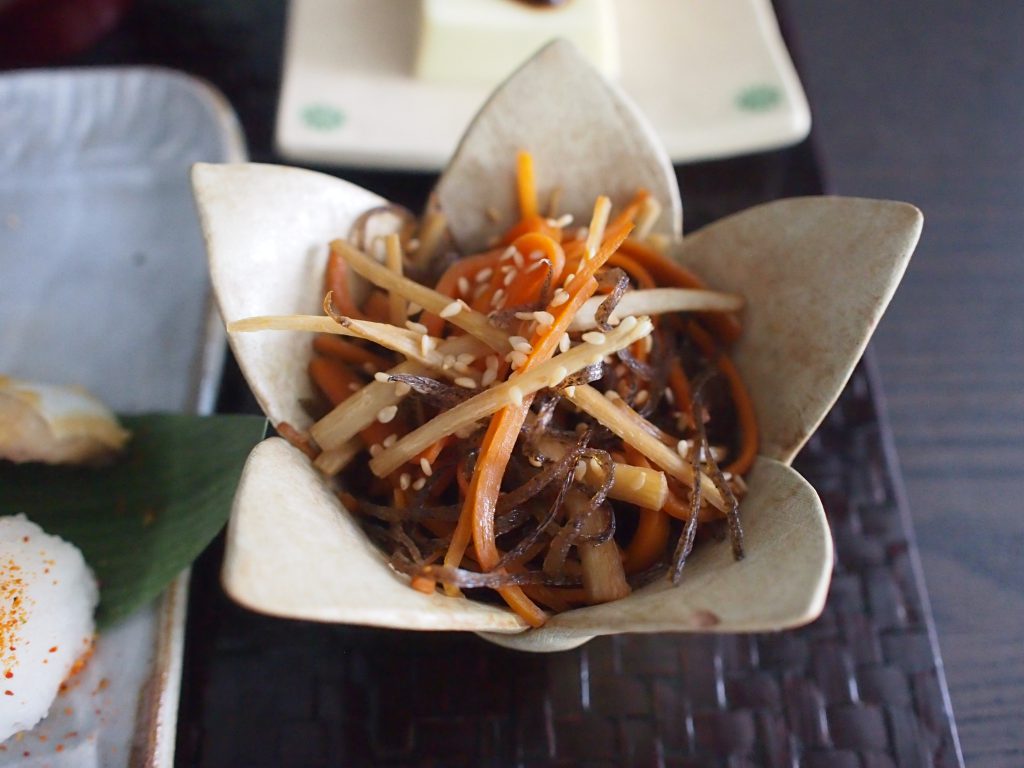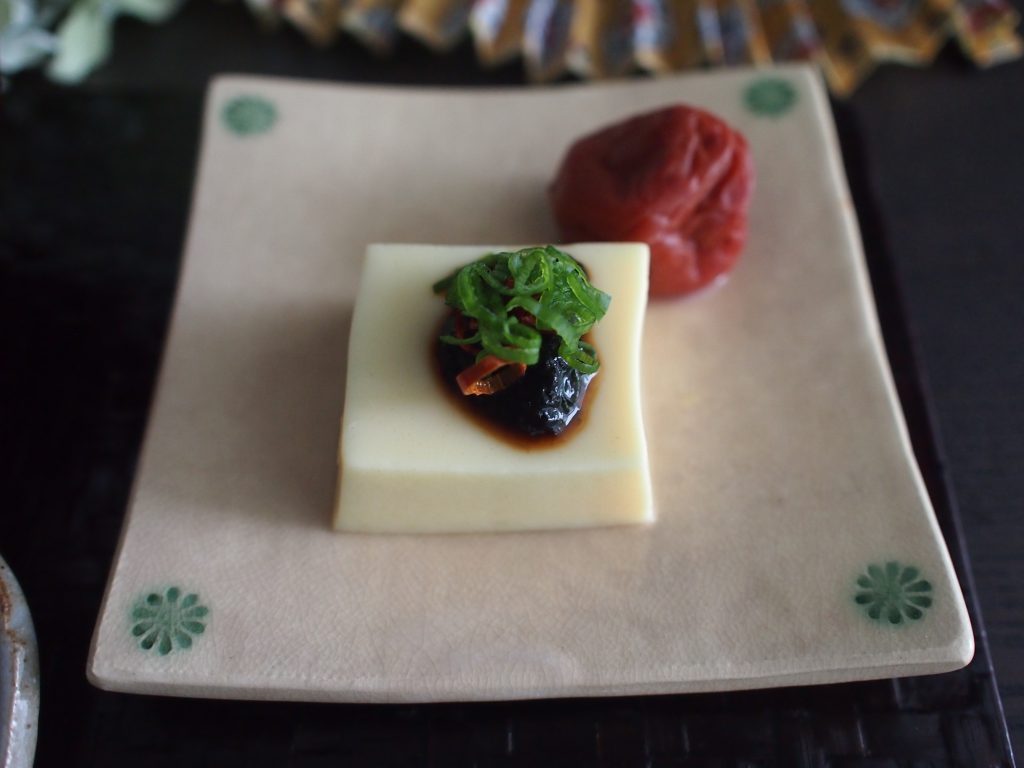 Then, as some new knowledges, I taught funny Japanese etiquettes 🙂
The first one is 'Don't stick the chopsticks into the rice'.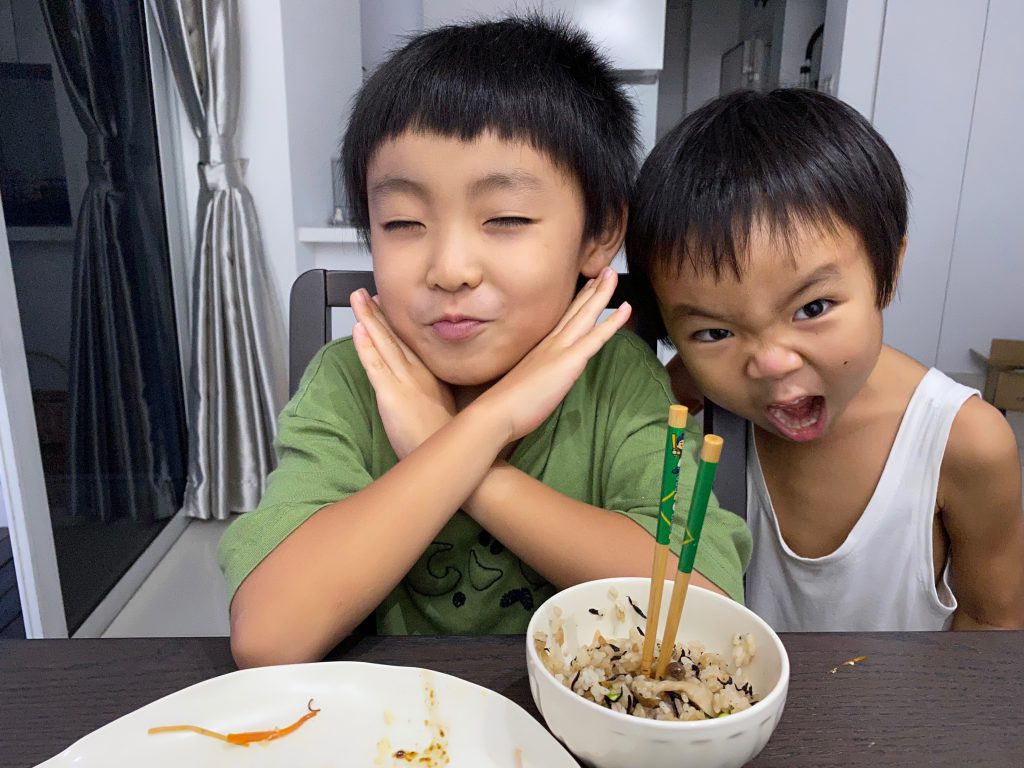 Because this looks like tomb that is old style in Japan and expresses something unlucky.

Next is 'Don't stub food with your chopsticks'.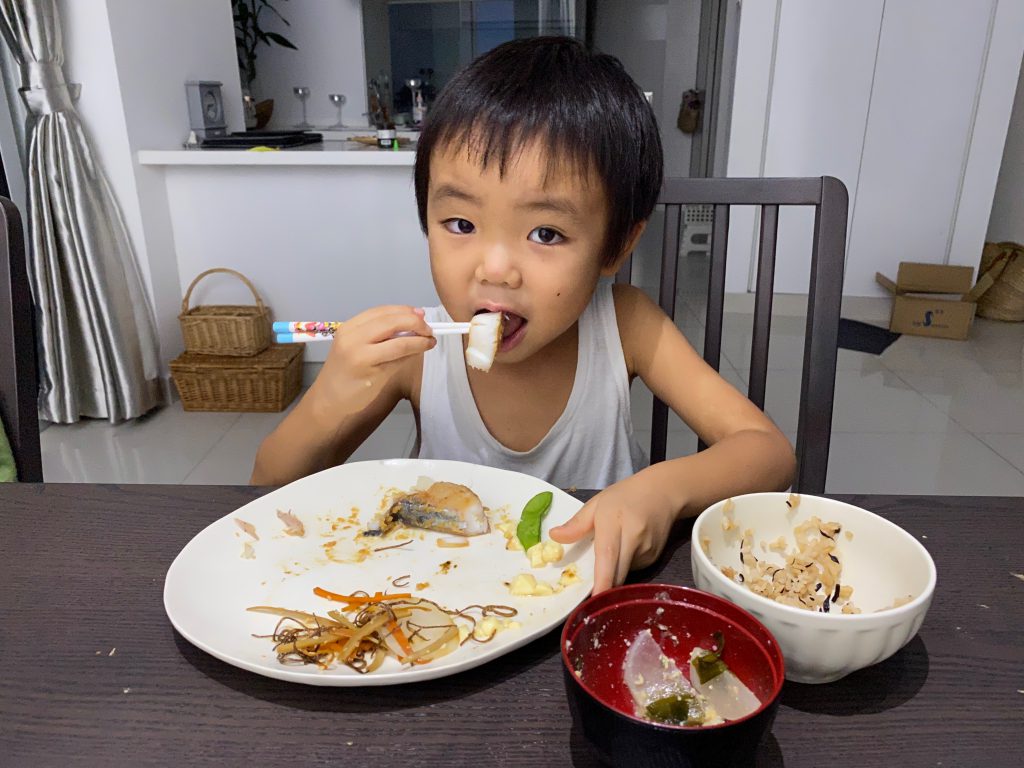 I have no idea about that reason, but this is pretty common etiquette in Japan.

The last one is 'Don't put your mouth on a bowl/plate without holding up the bowl.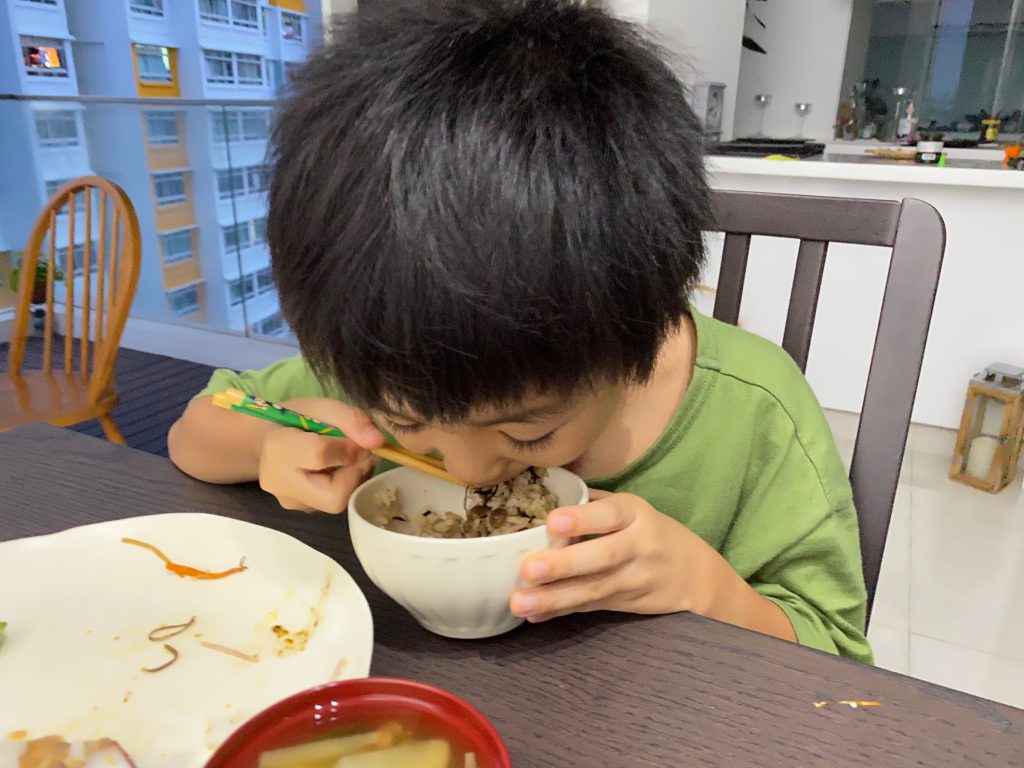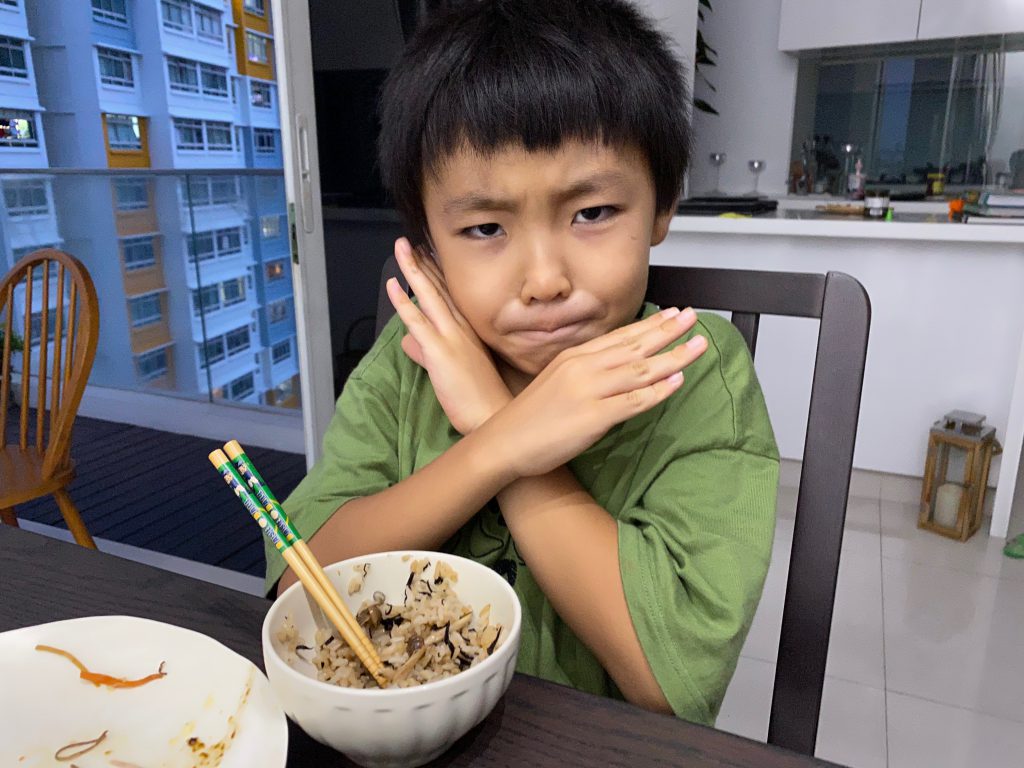 We call this eating way 'Inu Gui' that literally means 'dog's eating'.
The style below is the good way.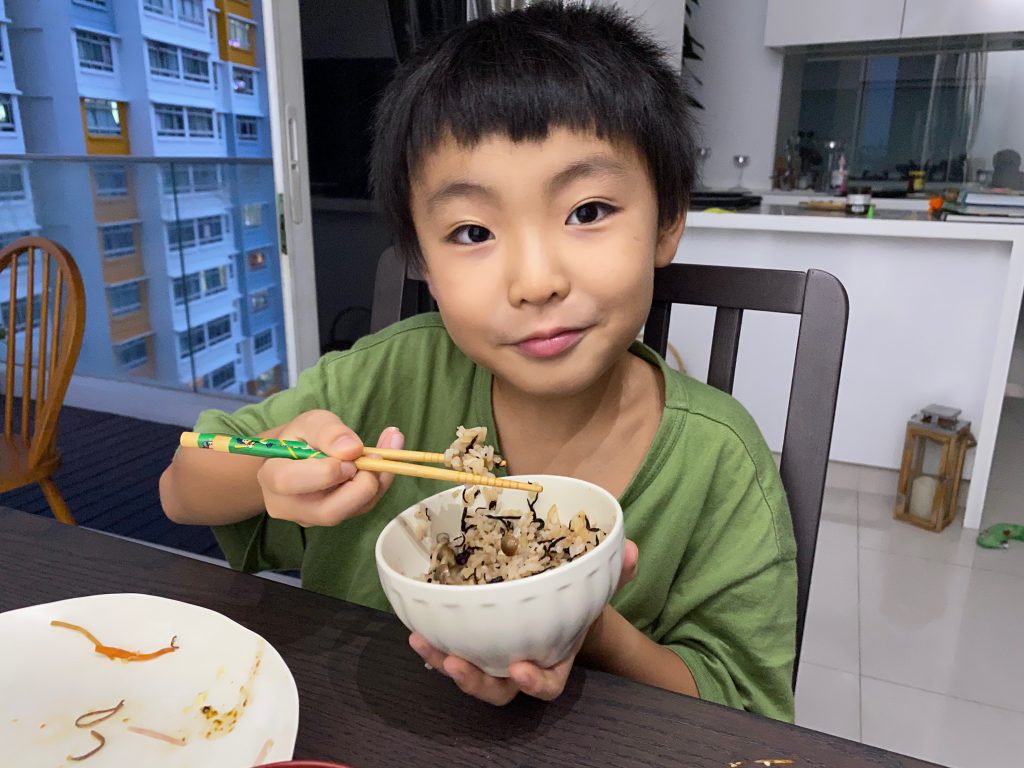 Well done, boys. We shared a lot and they enthusiastically practiced funny etiquettes.
After their hard working (eating), it was fun time!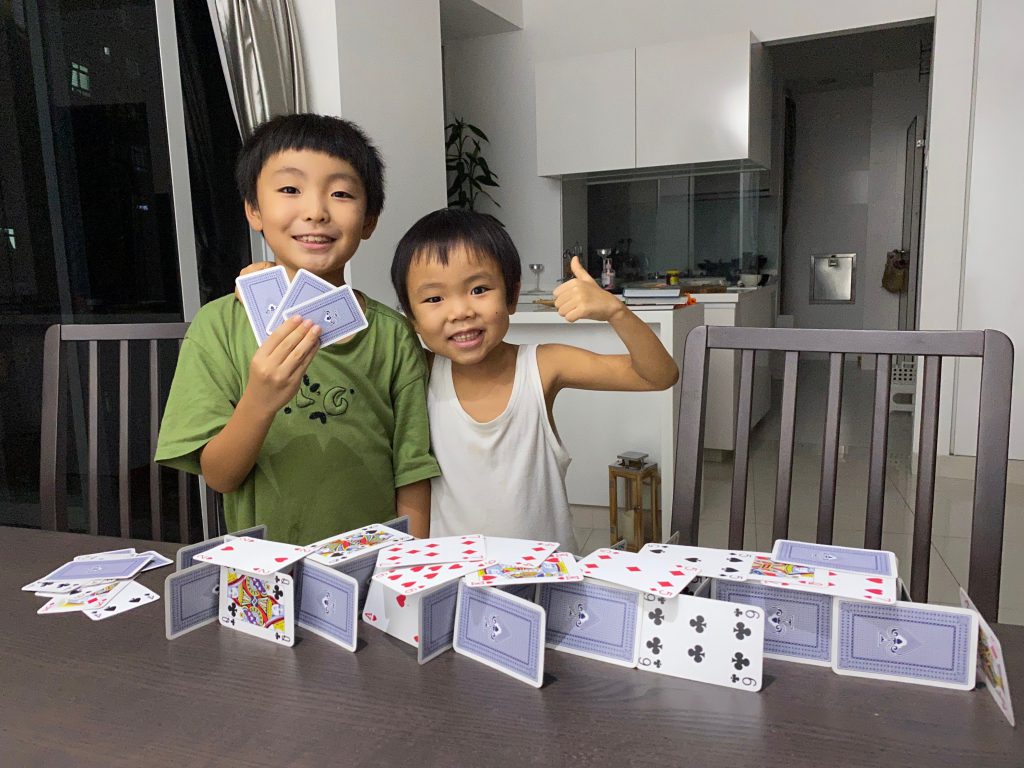 That was Building the house with playing cards!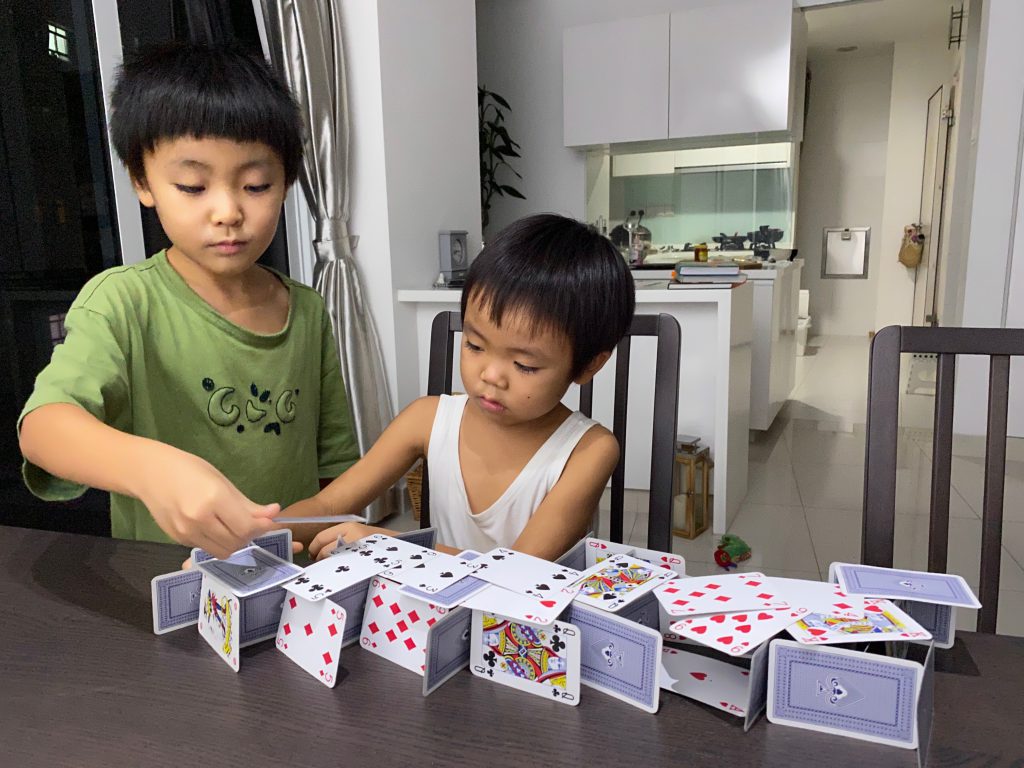 Another concentrating time though, they made it. Great team work!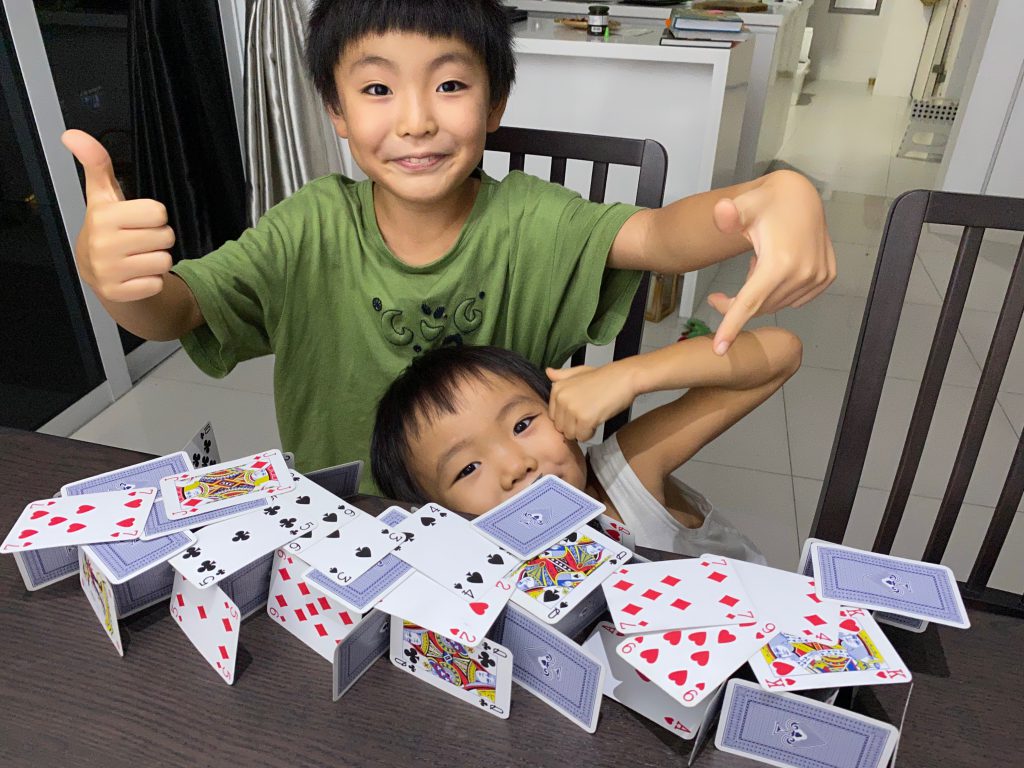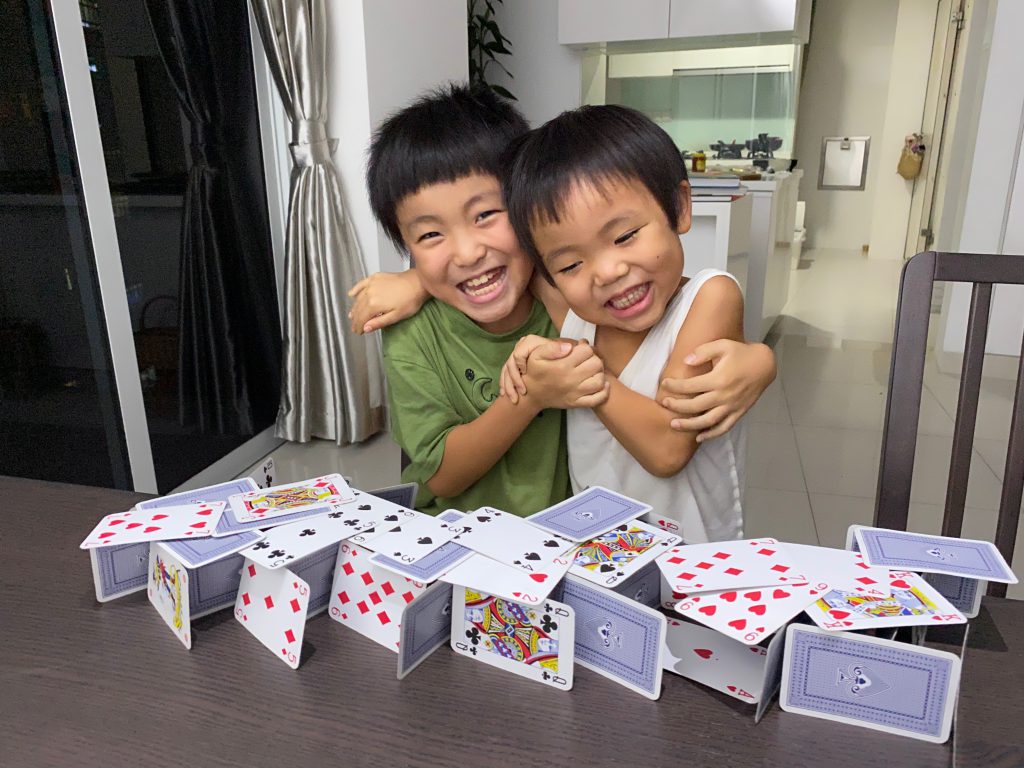 Right, what shall I share to them next week? Ummm…there are so many etiquettes in Japanese eating, so we will take our time to share all.

It's weekend, so I hope you have a relaxing time.

See you then!

Naoko xx