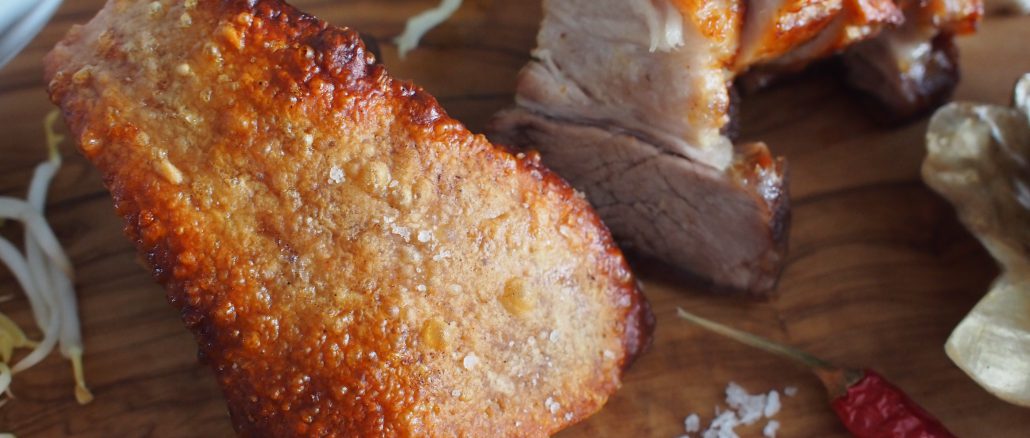 Hi, everybody!
Thanks for visiting our food blog.

Today, we are going to share a perfect food for sharing plate with your family and friends. That is Crispy Pork Belly with Ultimate Crackling.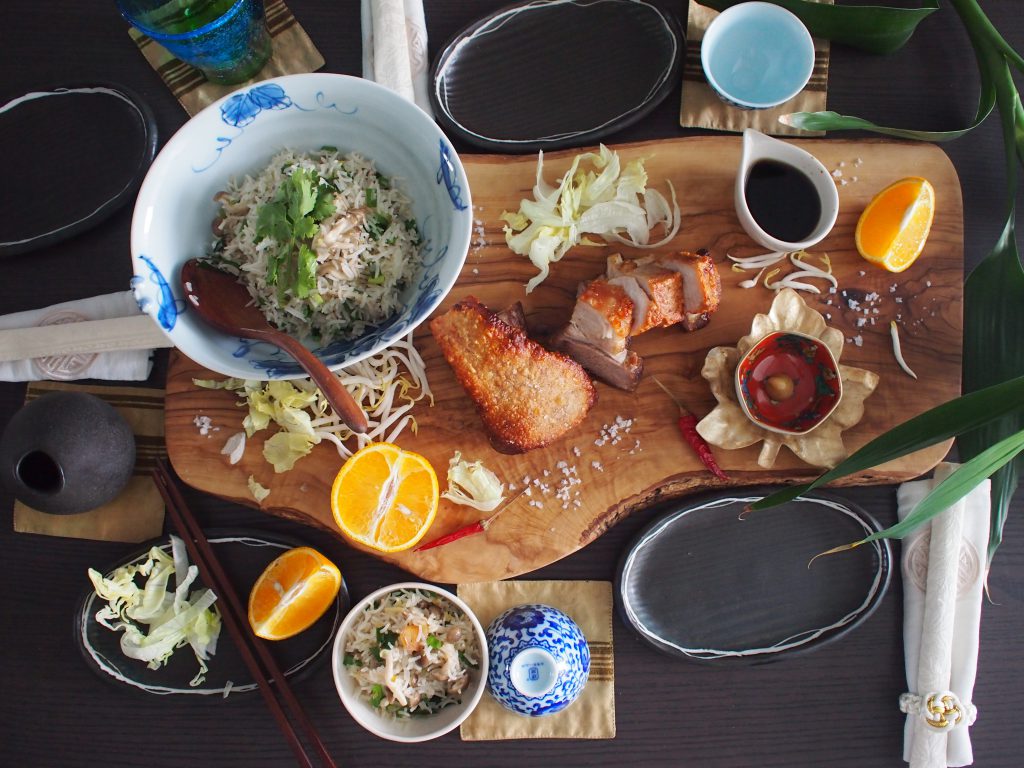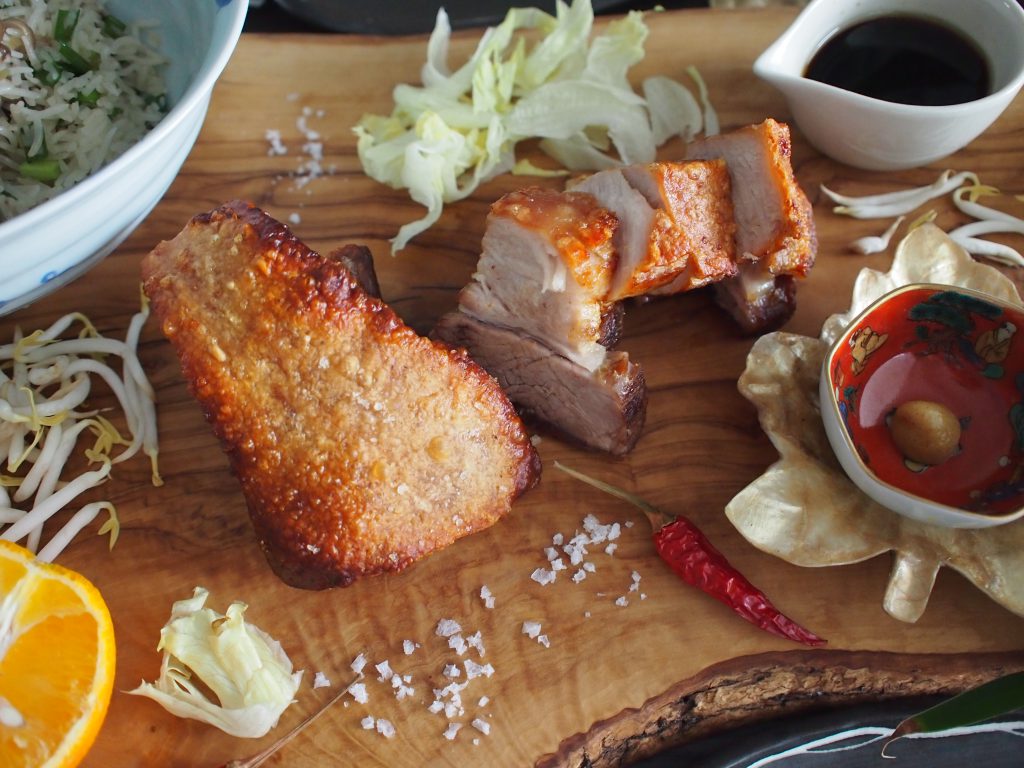 That looks beautiful! And also, the sound of popping just after the roast was so appetising!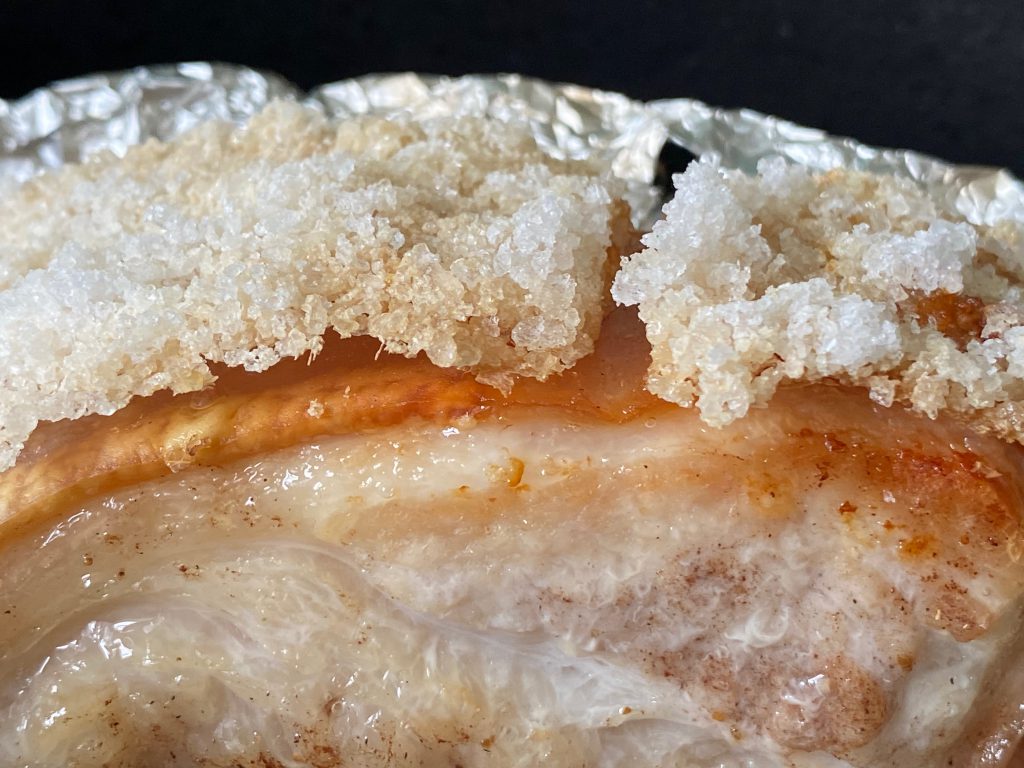 We roasted the pork belly twice -firstly roasted covered with lots lots of rock salt over and secondly roasted without rock salt on high heat. The seasoning was based on Chinese crispy pork belly's one.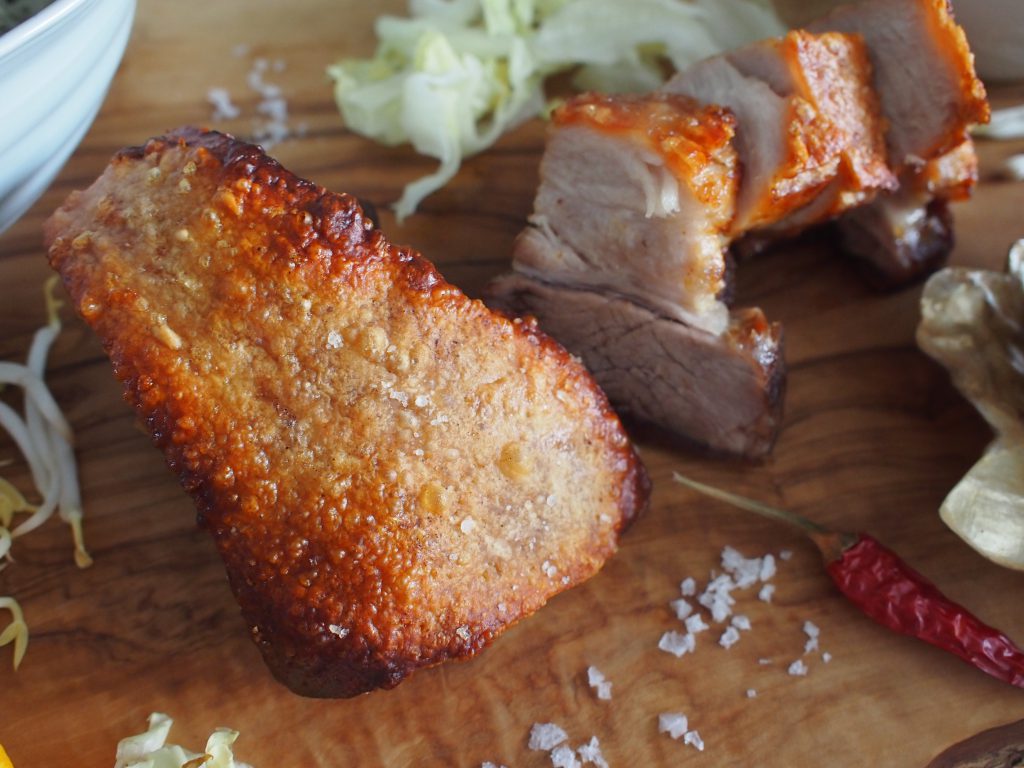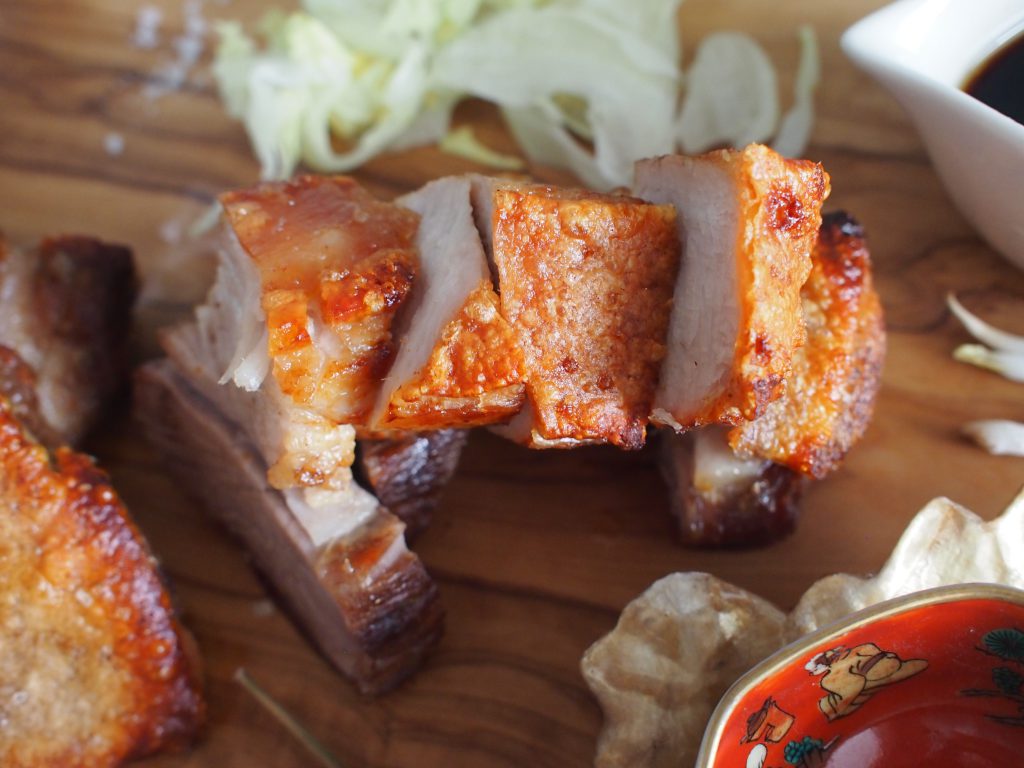 Served Japanese mustard and fresh vegetables alongside.
The rock salt worked so well that the flesh is so juicy and succulent but the skin was super crispy!
That was too delicious, so we decided to make the recipe and will share with you soon. Not joking, it was so easy cooking, everybody 🙂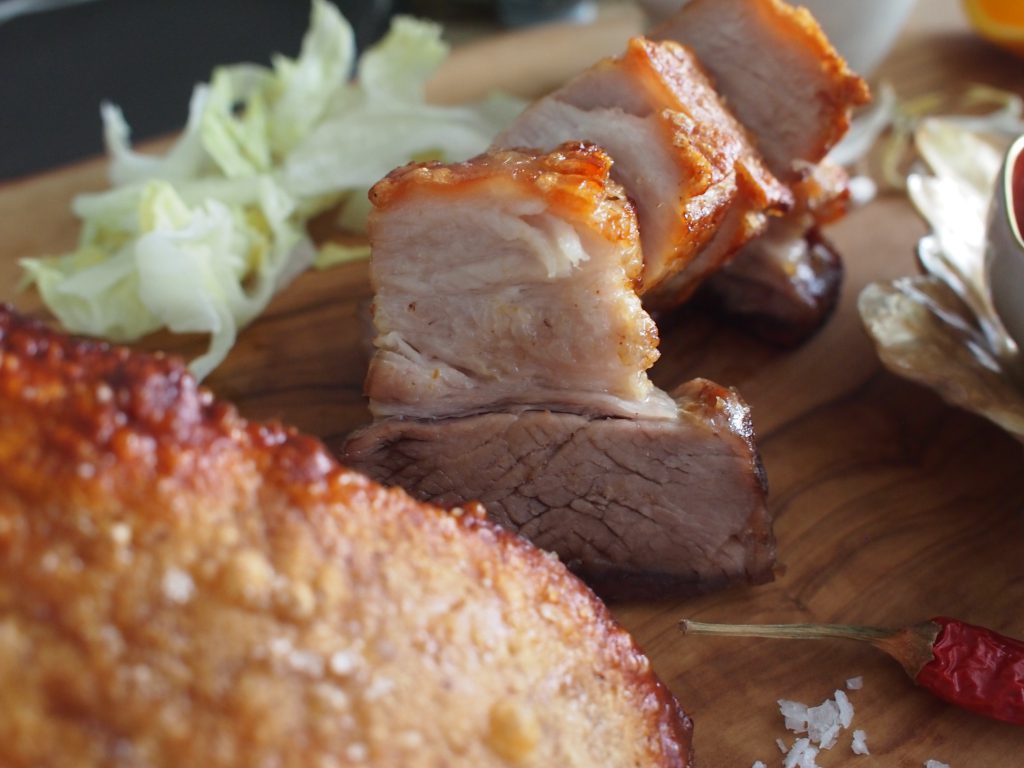 And we made another Asian dish, stir fried rice which was cooked with my homemade leek oil.
The aromatic and sweet flavour was infused into the oil, and that creates the additional nice taste into the rice.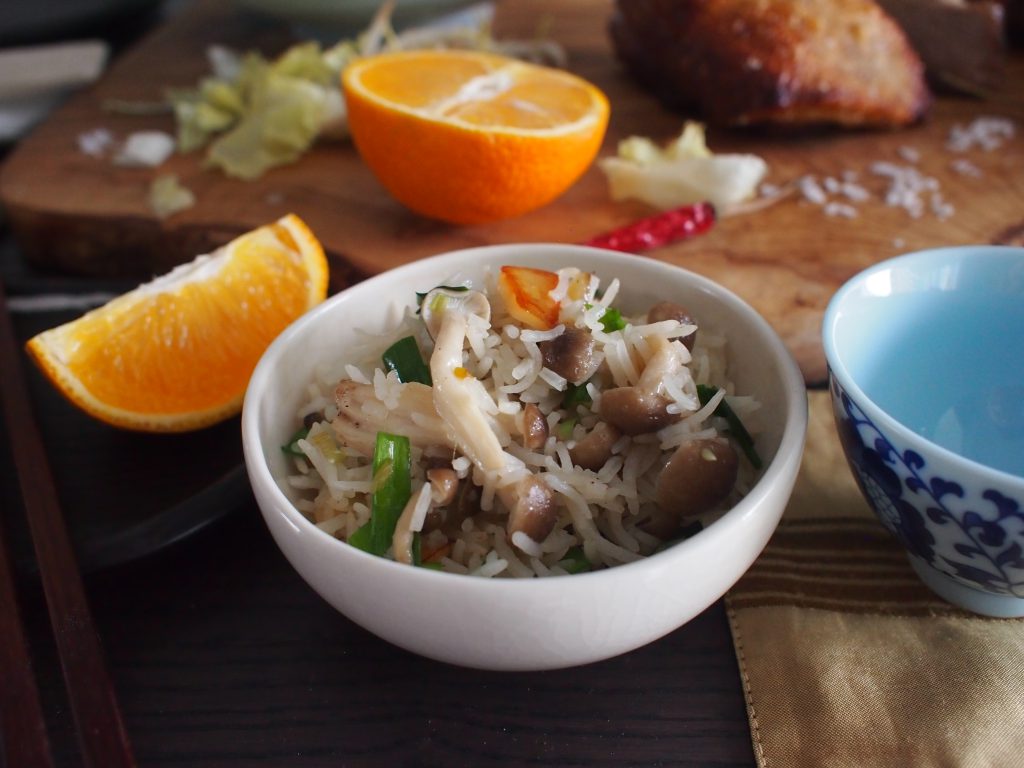 This method is pretty basic in Chinese cooking in Japan.

The boys never have stopped their munching the pork. All were gone in a blink!
Yesterday, it was Mother's Day in Singapore.
How was that? We hope you had a good day and have a lovely new week.

See you tomorrow in our blog!
Stay well.

Naoko xx