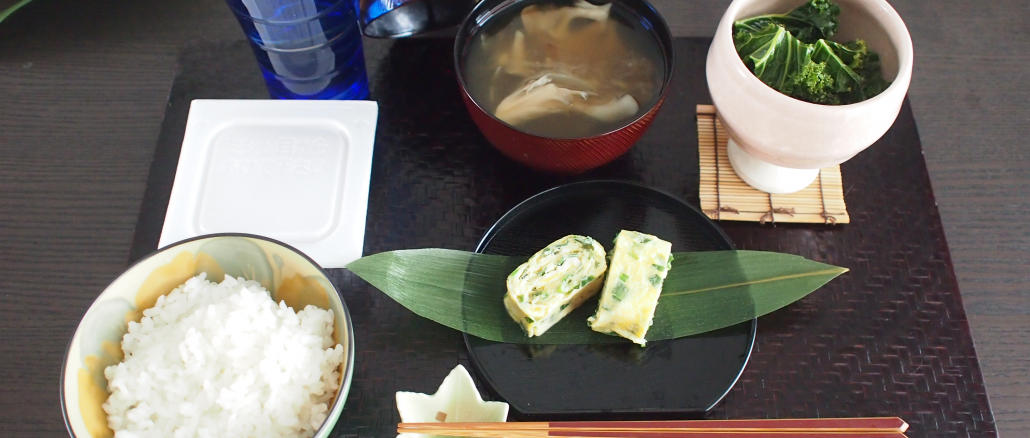 Hello everybody!
Thanks for visiting our food blog.
Today, I overslept, so that I missed the sunrise, hence I can't post any pictures of morning sky…oh dear
Anyway it's Monday morning that is the last week of April here in Singapore. Time flies.

We do hope you all are well.

Today, we are going to share one of Japanese eating etiquettes which hold so many rules.
First of all, we Japanese originally have a chopsticks culture and that is a defining characteristic of Asian culture also.
So, we would be able to say handling chopsticks is our essential skill as a Japanese. Hence we have started training our children who comply staying at home to handle chopsticks well first.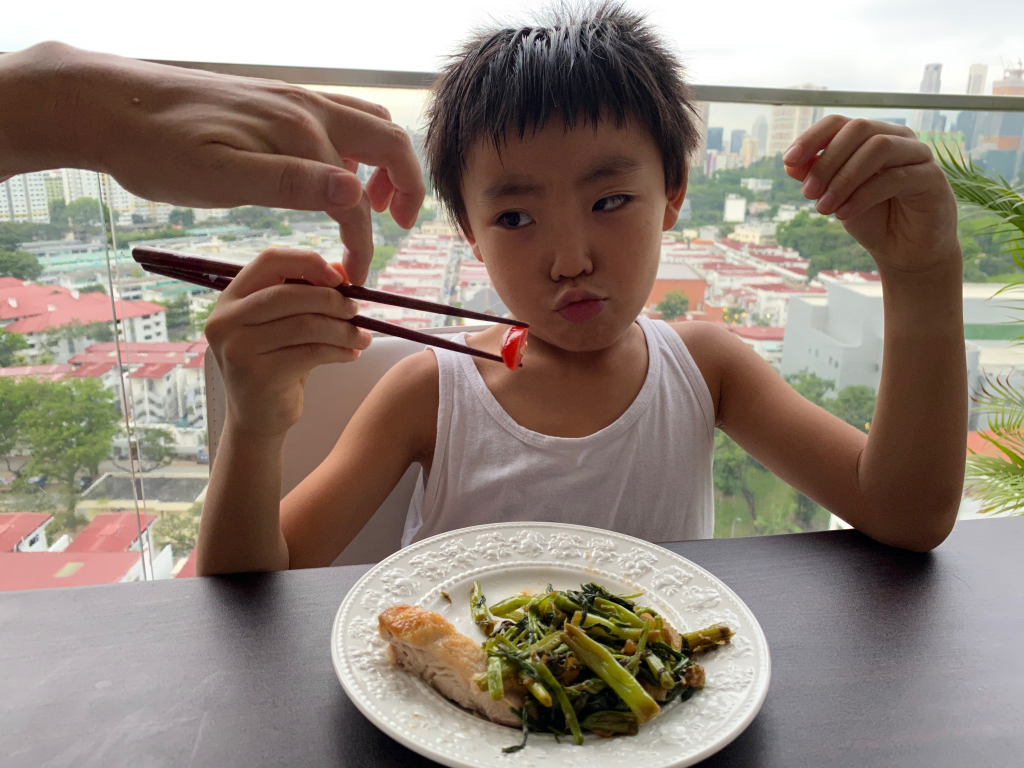 We should hold lower chopstick stably and move only upper chopstick aiming for picking up food.
The boys struggled to pick up small-sized food with a correct style because they held upper one tightly too, but after trying some times, they made it!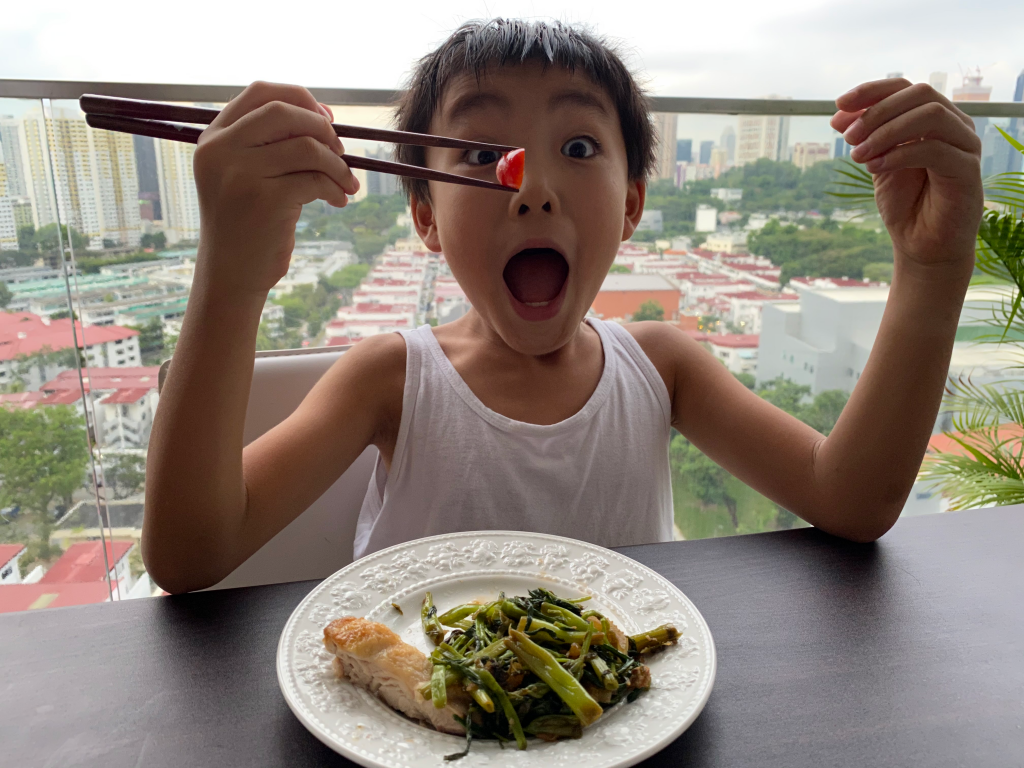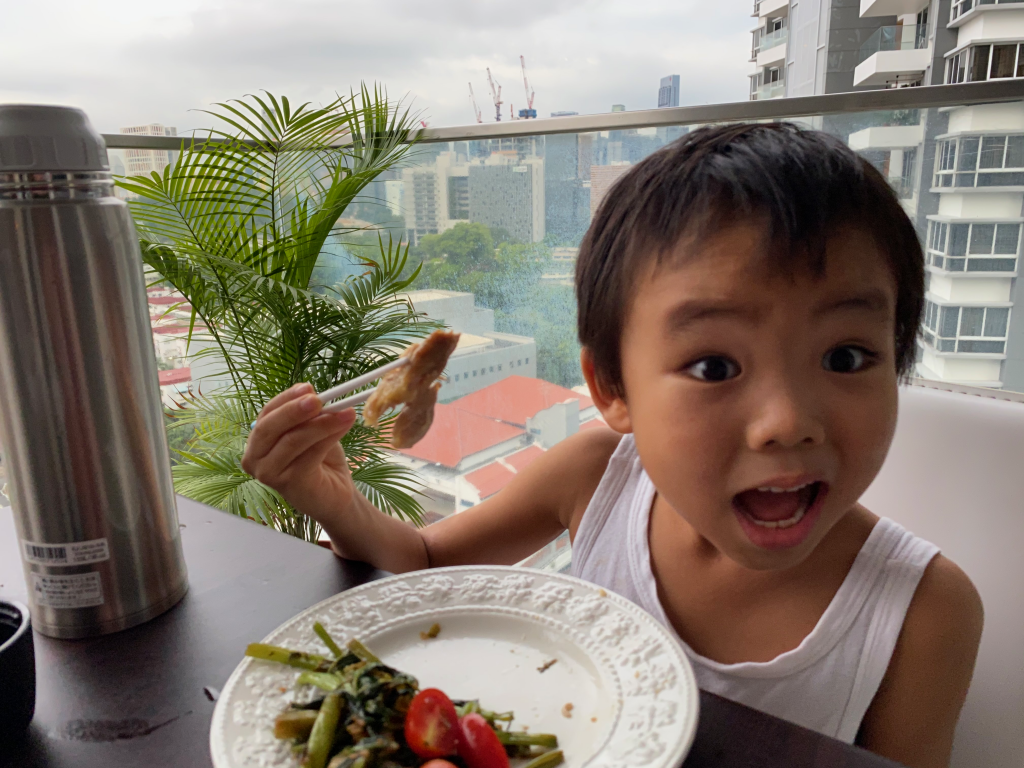 And next, we taught them how to eat Japanese meals. Basically we serve several different foods on a tray as a traditional/formal style and it is the beautiful way to eat around each food little by little evenly, do not eat bad-balanced way for all foods. That is called Sankaku Tabe (三角食べ) and we can enjoy the harmony of tastes in our palate.

So we made a casual breakfast in Japanese traditional style for the boys.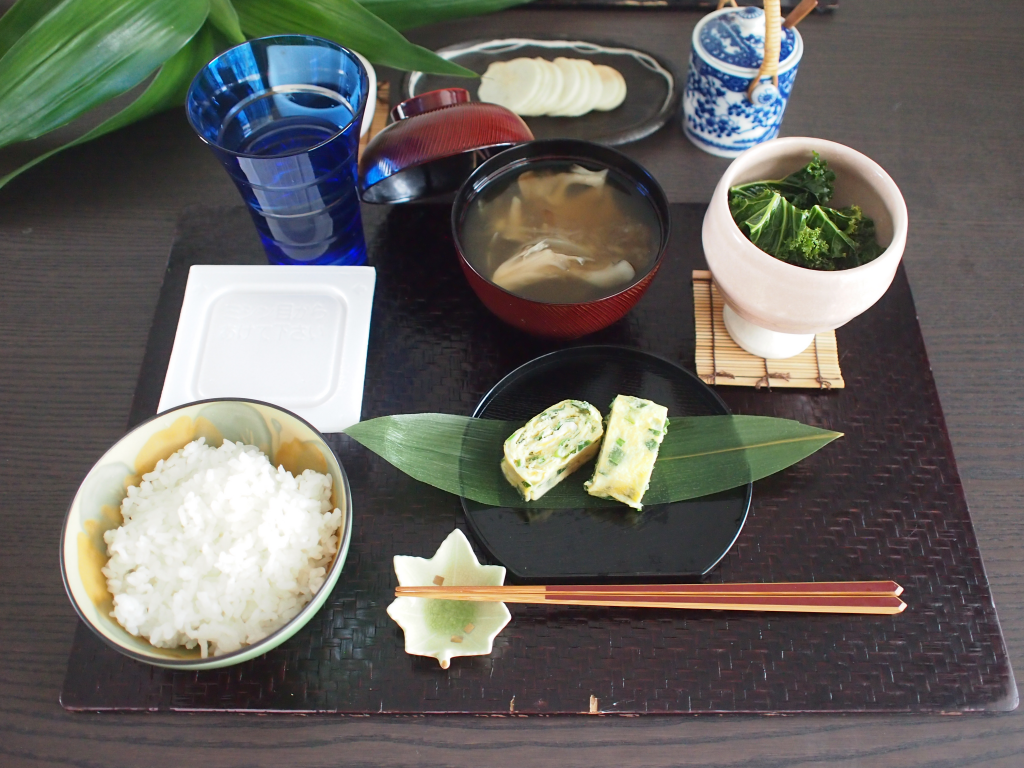 Rice, Miso soup, Dashi Maki Tamagotchi's (Japanese egg omelette), Salad, Natto (fermented soy beans) and pickled vegetable!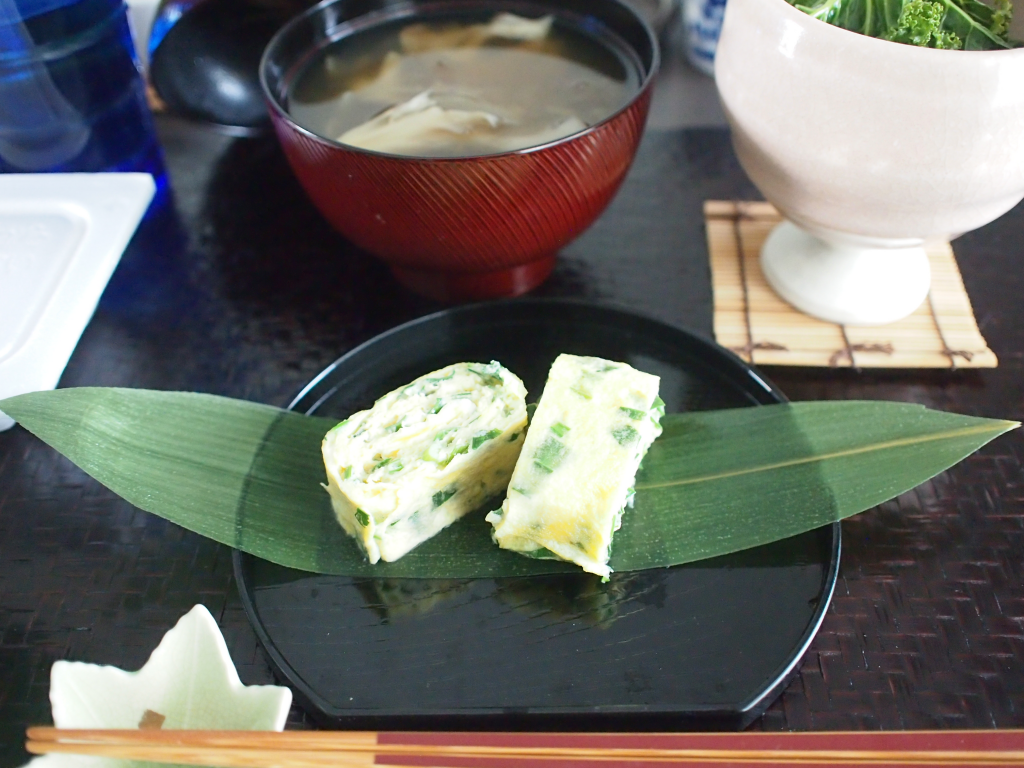 It's the best way to show the children actual way for gaining the skills.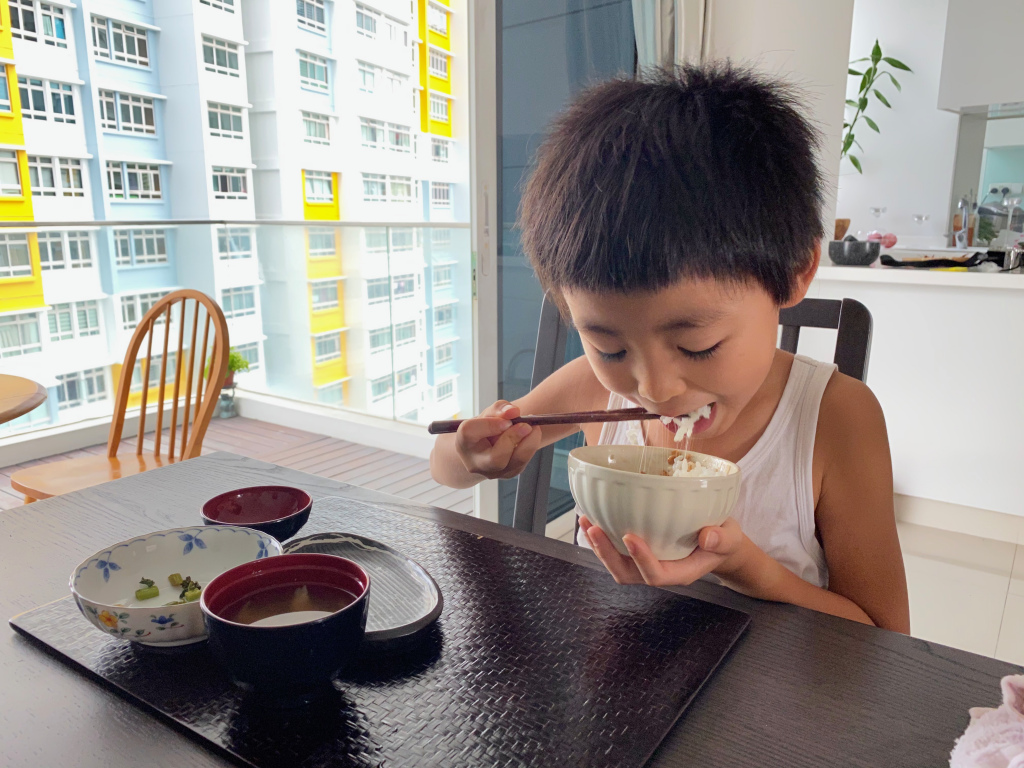 Hold the rice bowl when you eat rice, not placing it on the table.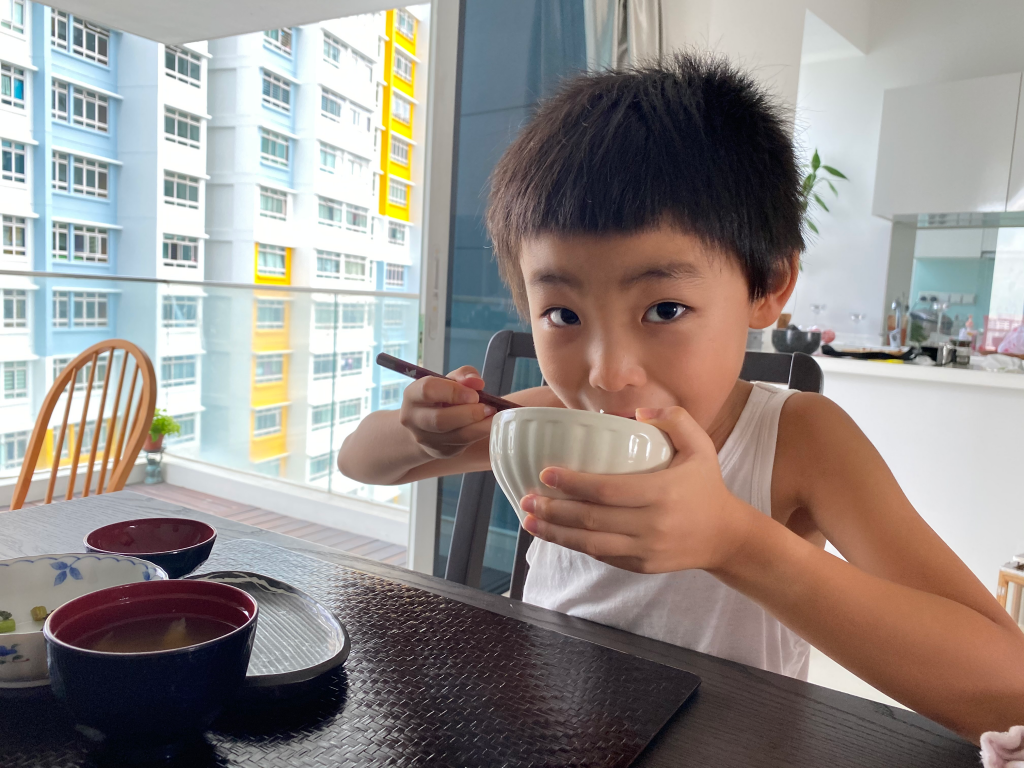 It is not easy for them using their hands in different ways but they made their best and worked well 🙂
Oh the younger son's hands are still too small to hold the bowl though!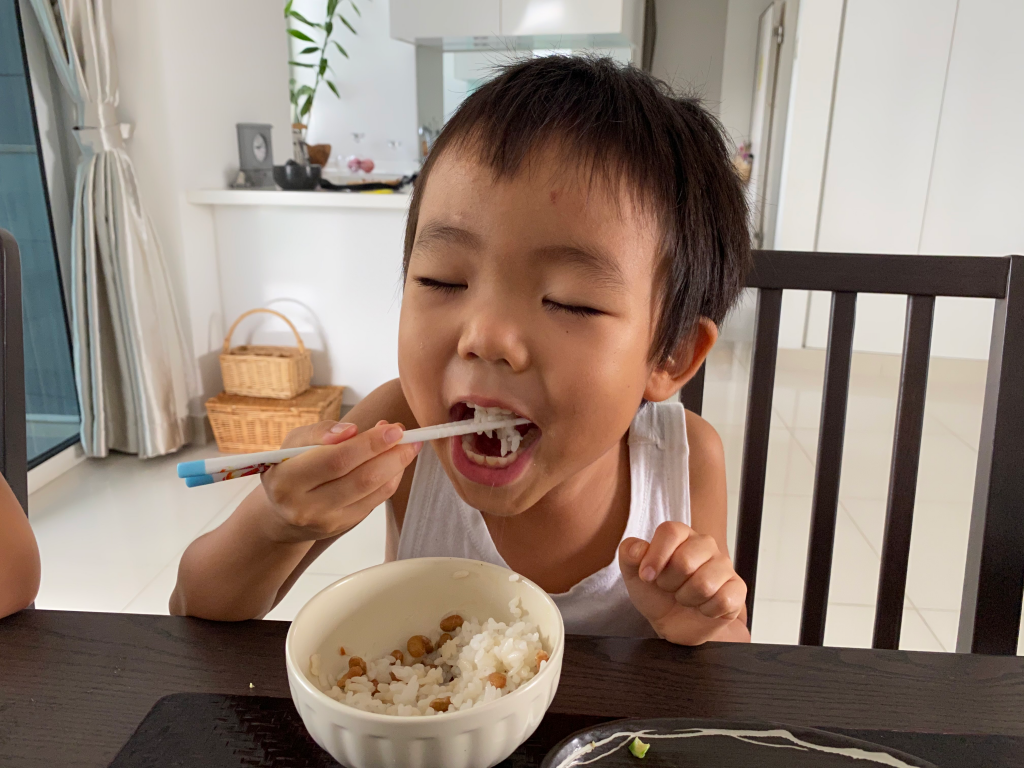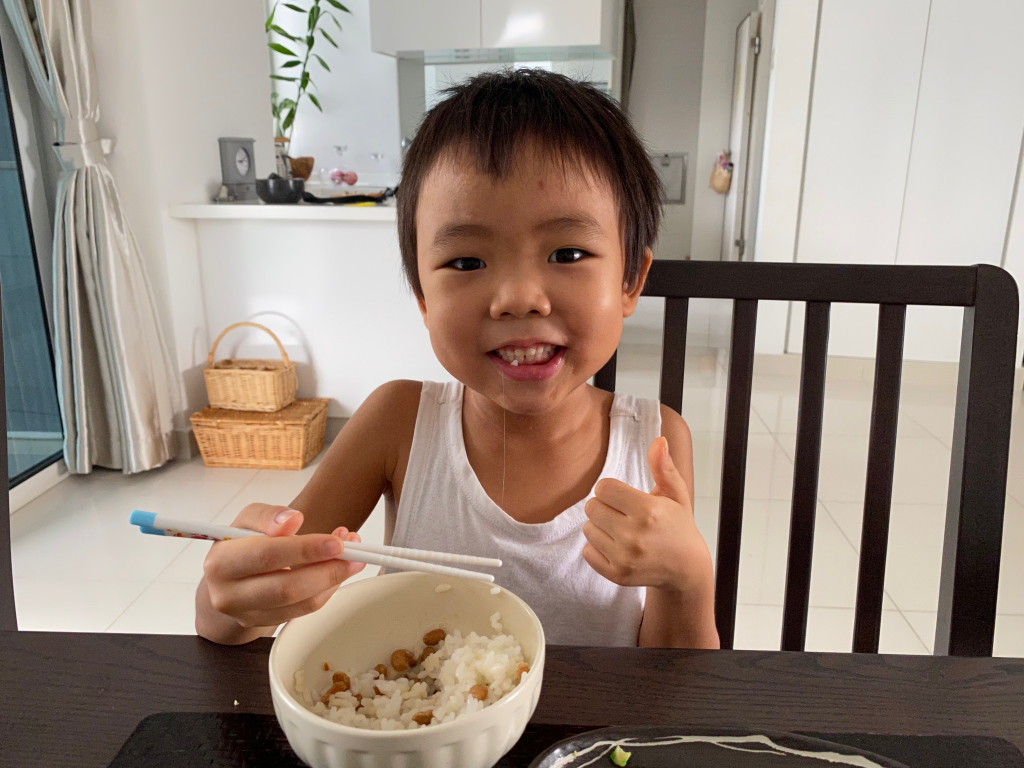 They LOVE sticky stinky Natto. lol

The way to hand down our traditions is a long way, but that is simply our responsibility to keep our great heritages in our family.

Thanks for reading today's blog.
Hope you have a lovely day today too.

Naoko xx