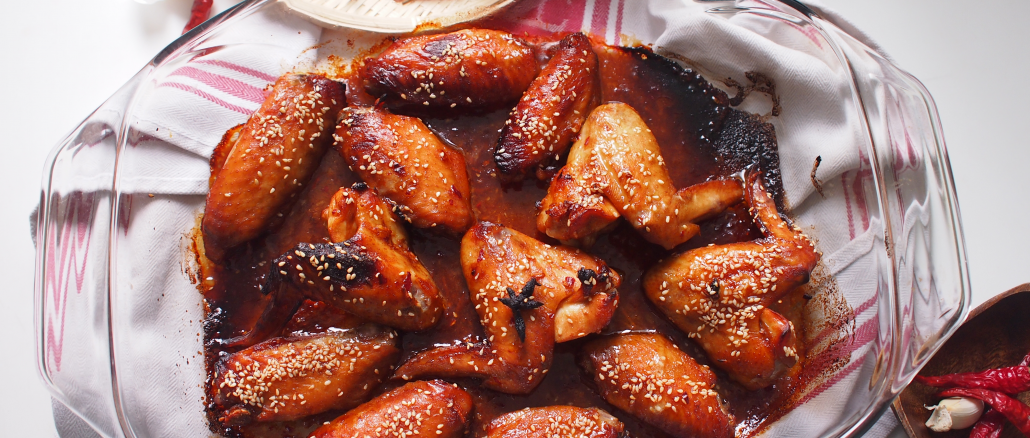 Hi everybody!
Thanks for visiting our food blog.
It's Tuesday morning here Singapore and it was beginning with cool morning yesterday and today.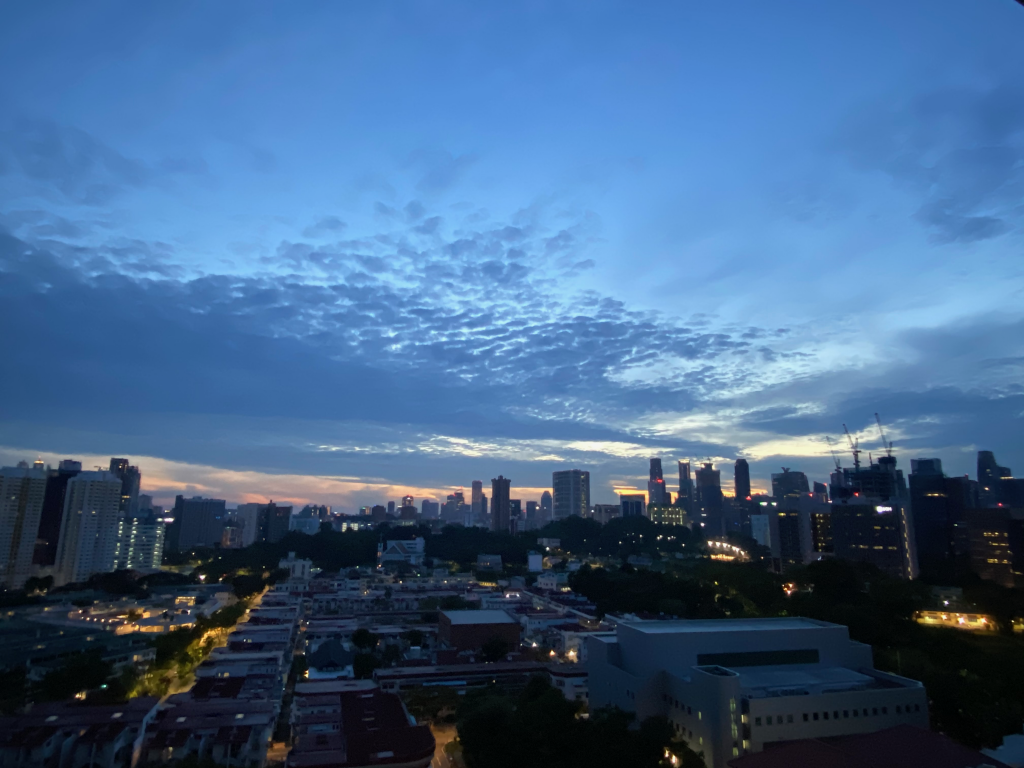 The air was fresh and the cloudy sky looked magnificent before the sun rise, that was perfect for my routine morning pilates.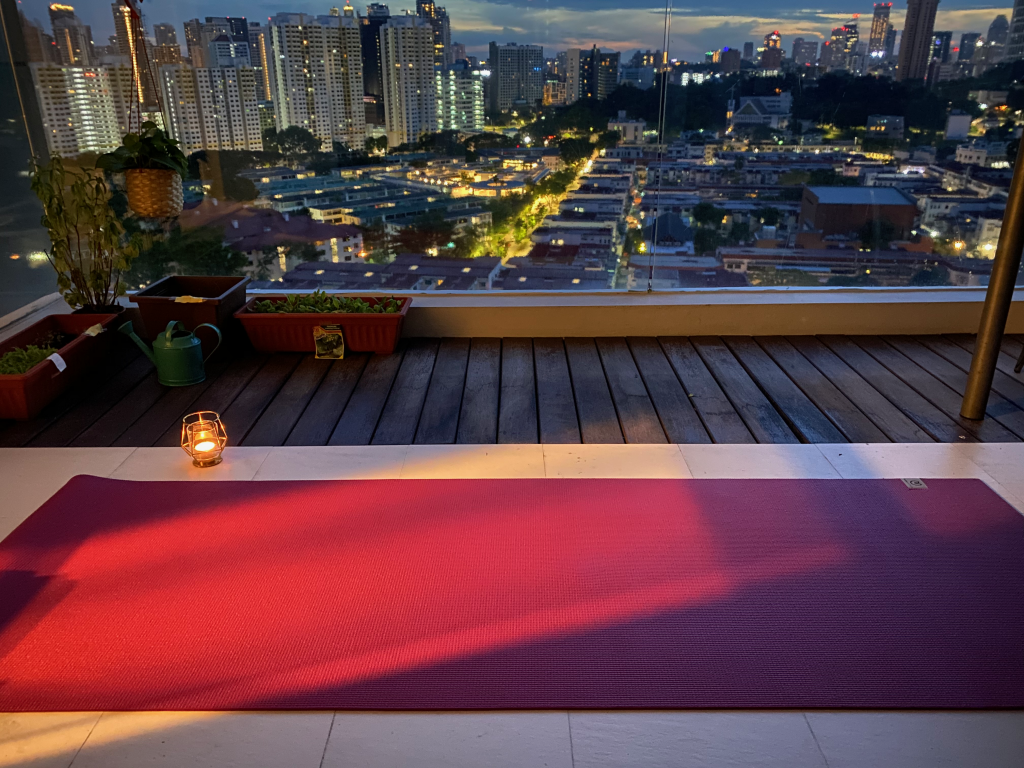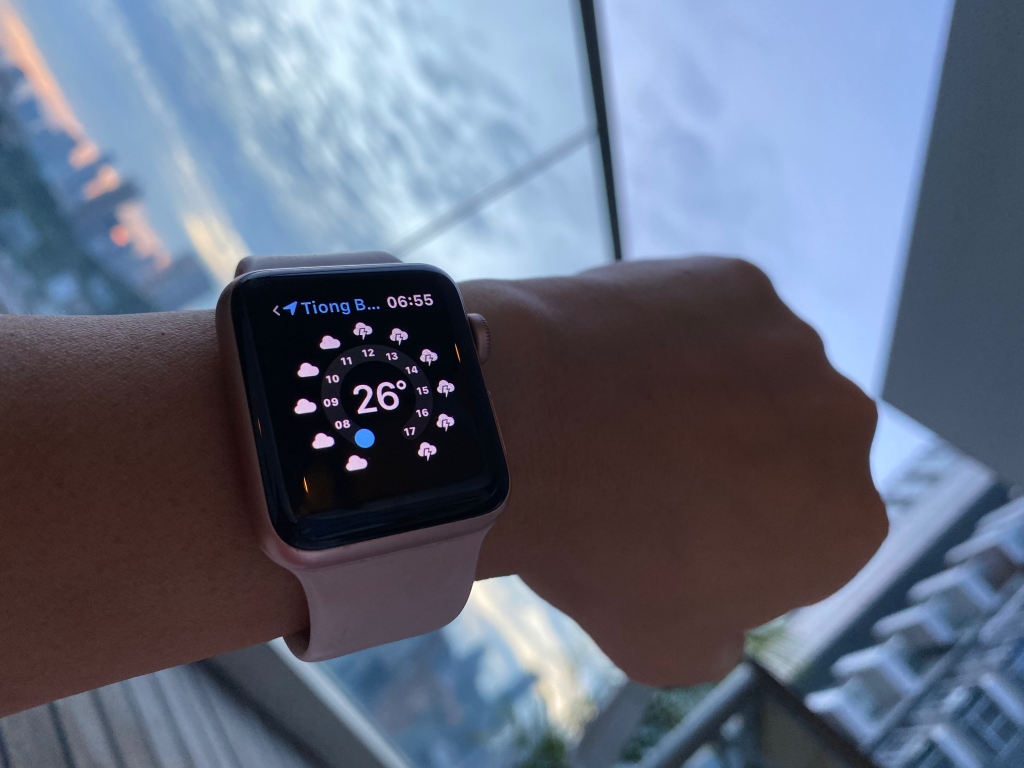 These mild weather encouraged me to turn on the oven. Normally it is too hot to cook food using the oven in my kitchen (that was absolutely opposite when I was in the UK!).

Then I created the super quick and easy meal -Sticky Garlic Chicken Wings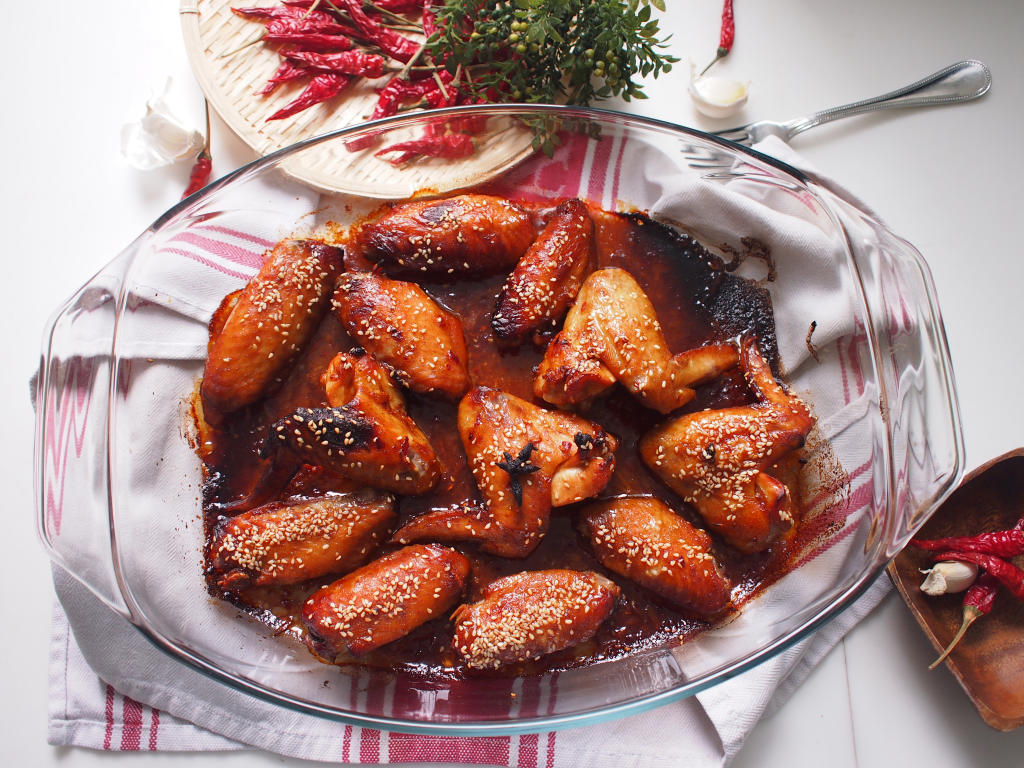 The method is really simple, just marinate the chicken wings with grated garlic, hoisin sauce, soy sauce, Sake, rice vinegar, peanut oil, chilli and star anise for over night.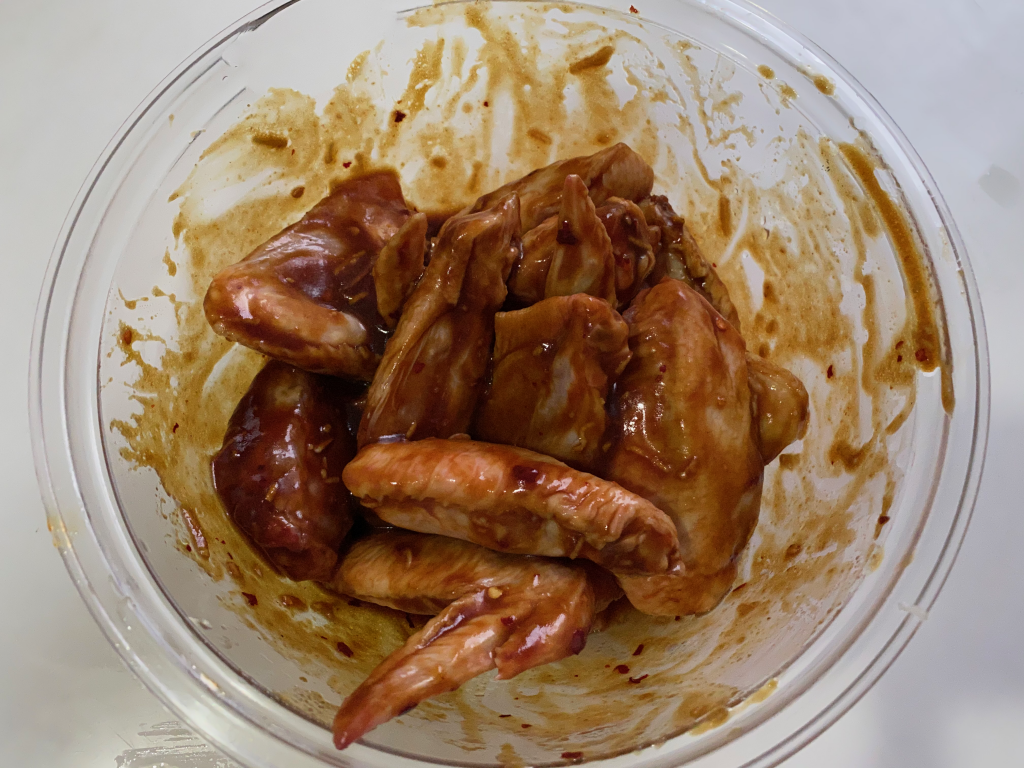 Then sprinkle the sesame seeds over just before grilled in the oven.
Tada!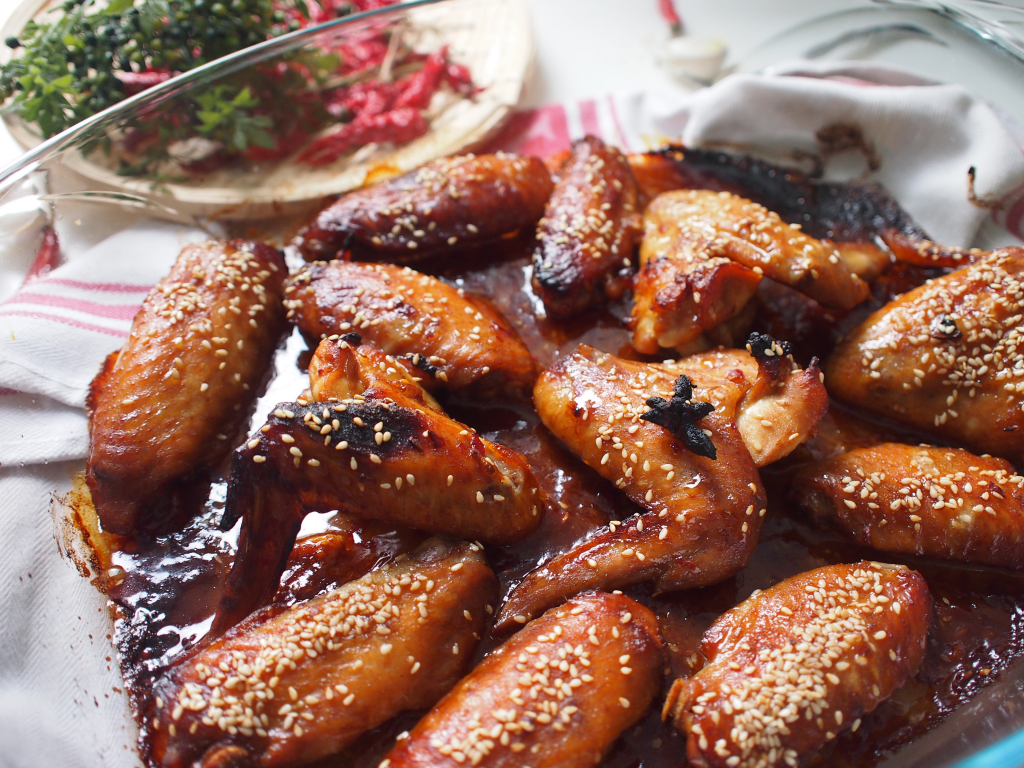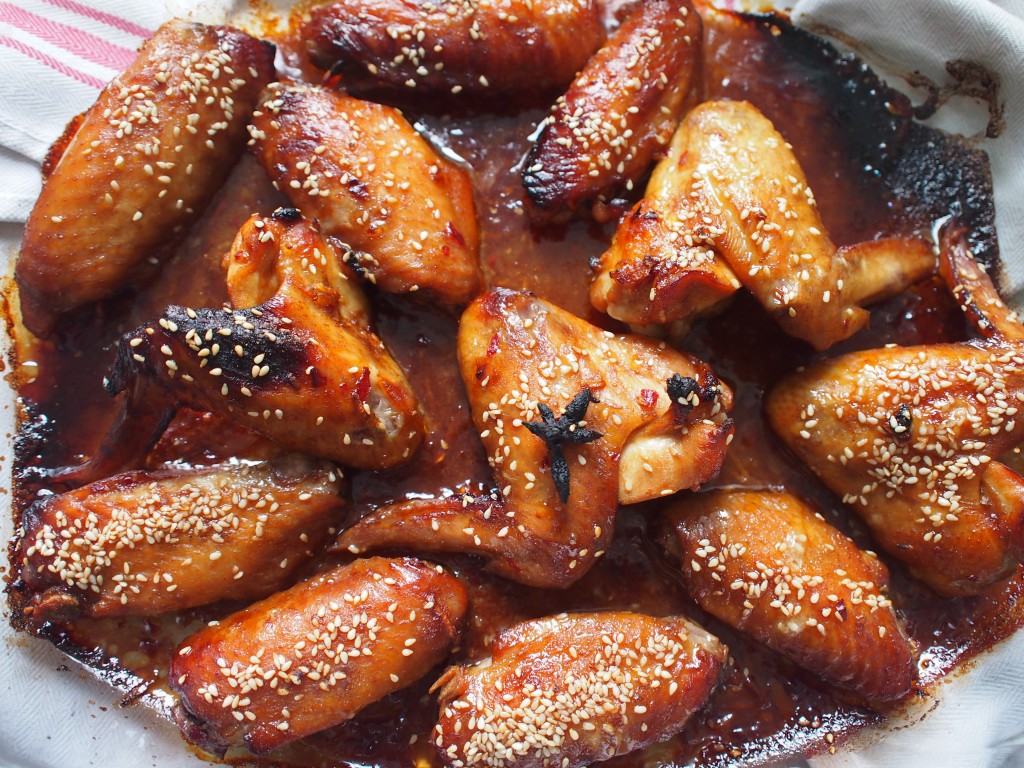 Sounds so simple, isn't it! Even you don't need to hold a knife!

This mild but deep and flavourful chicken was a big hit for my children.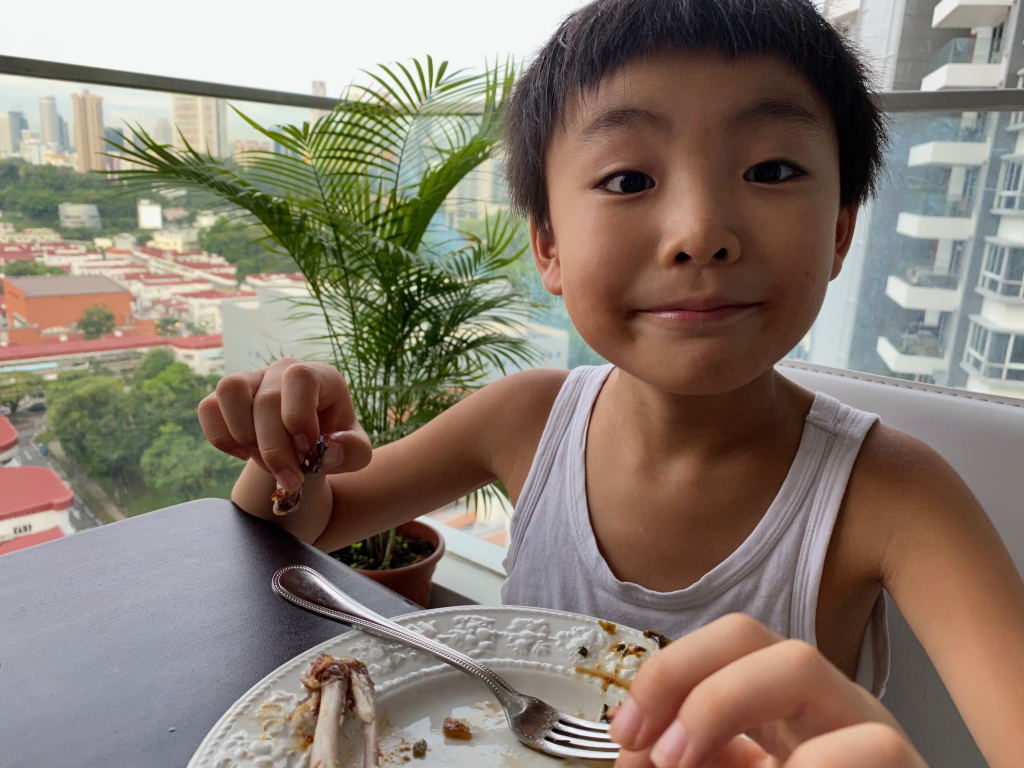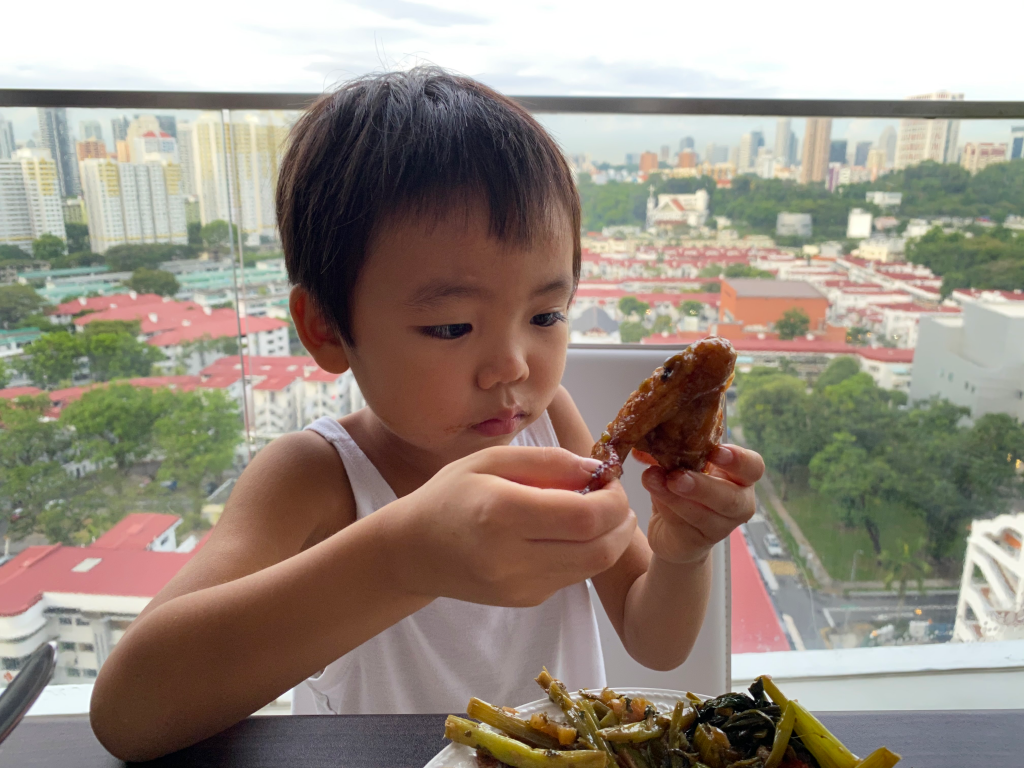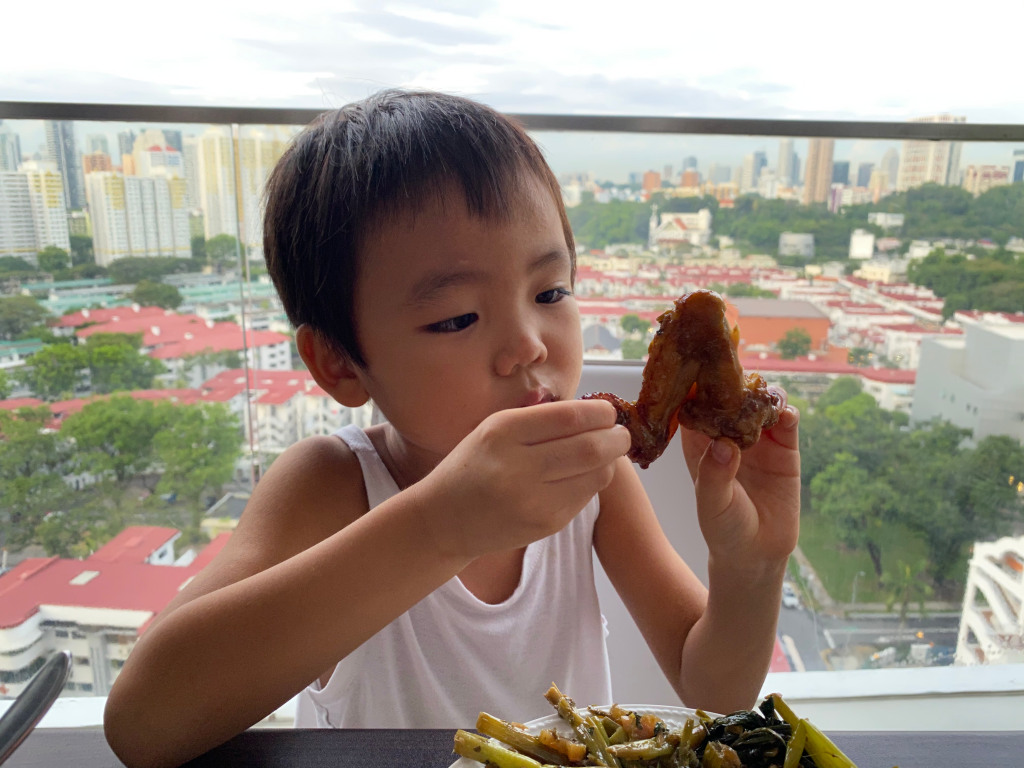 Before tasting, this Mr 6 was intrigued with the structure of chicken wings! lol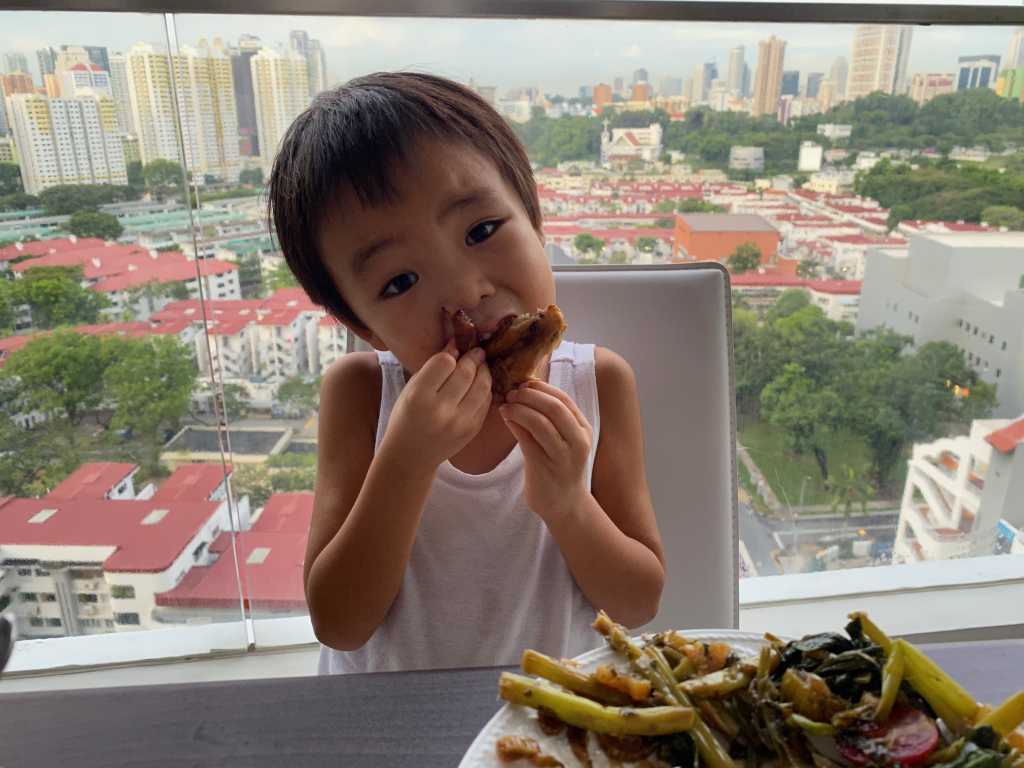 That was great for not only children but also for grownups with cold beer! 🙂
If you have a chance to get some chicken wings, it would worth trying.

Right, my littles are asking my help for joining the Zoom meeting!! What a new era for attending the school class via video streaming.

Anyway, hope you have a great day today too.
Stay safe and stay well, everybody.

Naoko xx