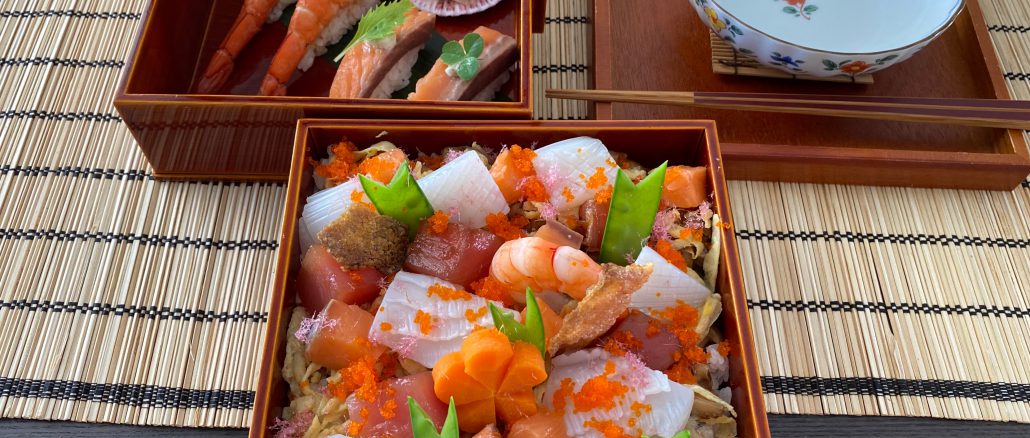 Look at the masterpieces!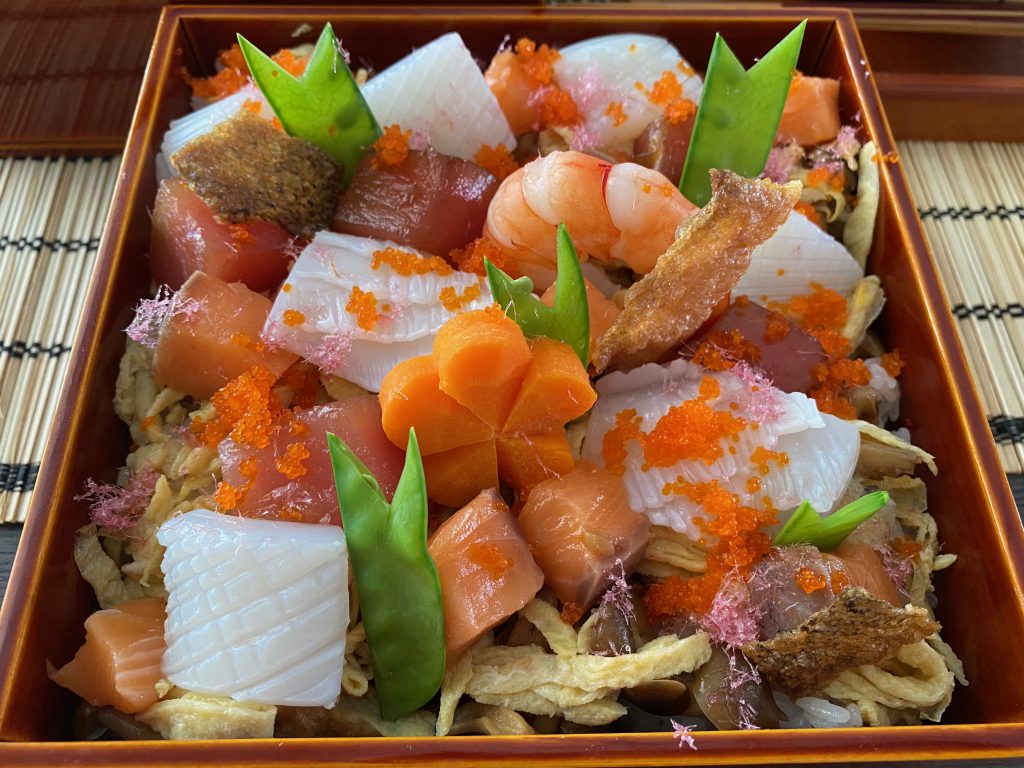 Chirashi Zushi which the guest made.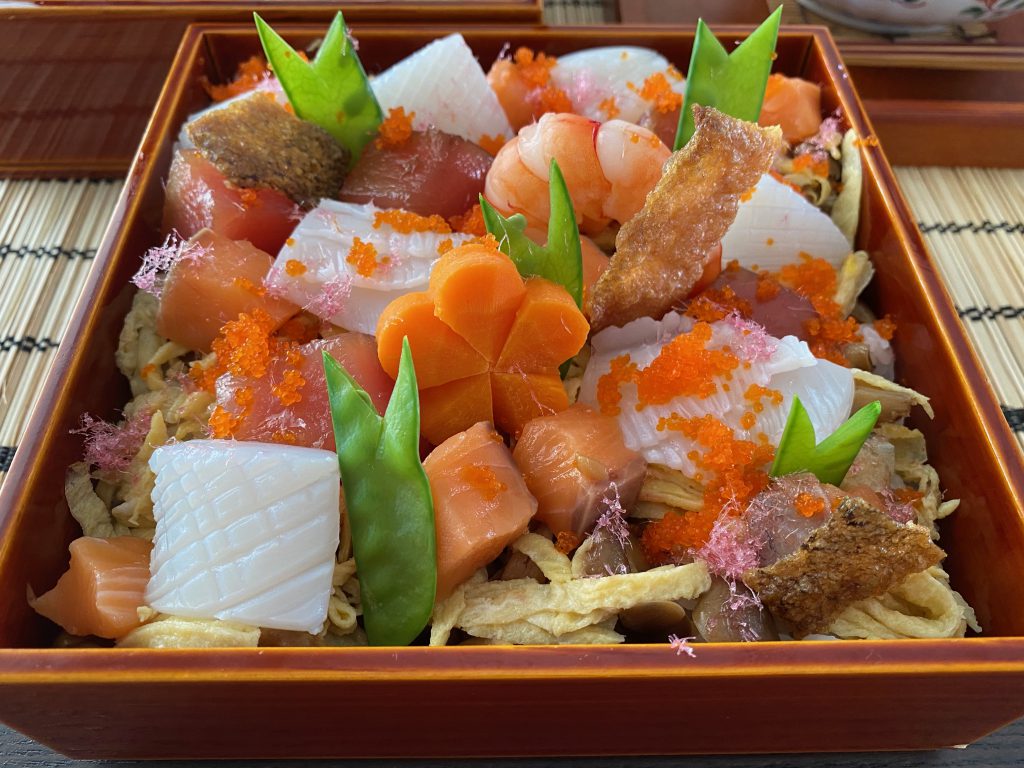 And Nigiri Zushi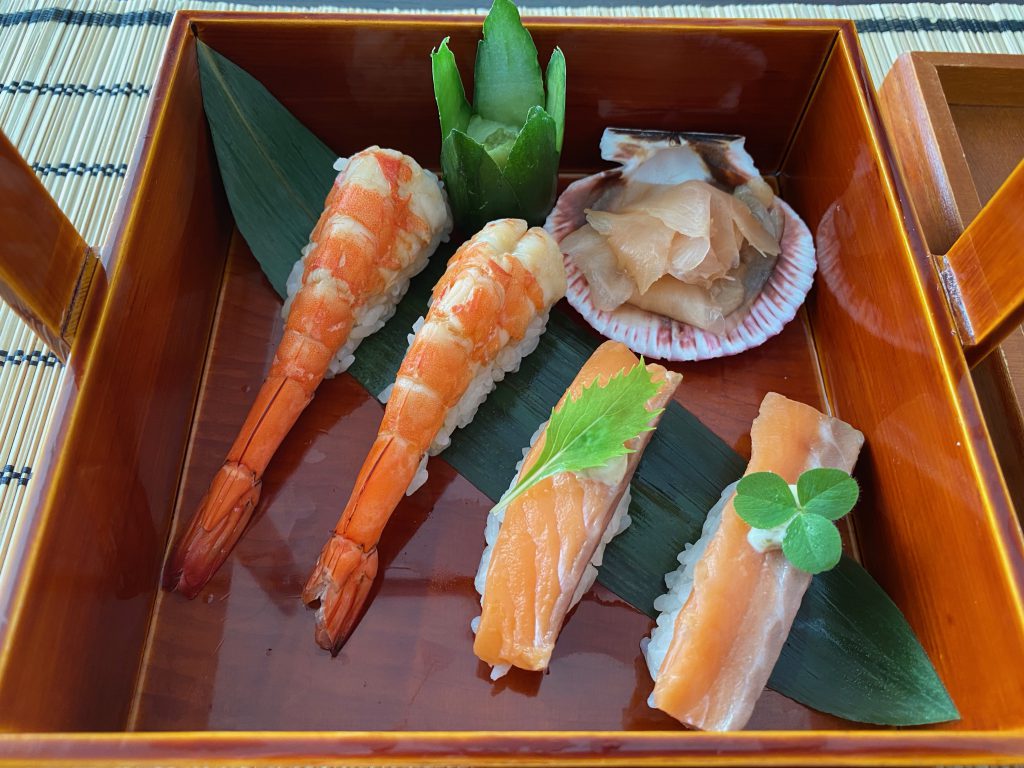 We shared knife skills for Sashimi and various skills for curing/seasoning raw seafood. Also we made a special soy sauce for marinating raw fish, Nikiri Shouyu (煮切り醤油) together.
What a fun time to share our own cultures each other!
You can bring back some leftovers to your home, so you would be able to make your family impressed!
We have still some spaces left for the next one on Wednesday 29th July, so if you are interested in the sushi making, please don't hesitate to send any enquiries to us. Email: naoko@naokoskitchen.com
Other details of the course is HERE.

Have a lovely weekend!

Naoko xx