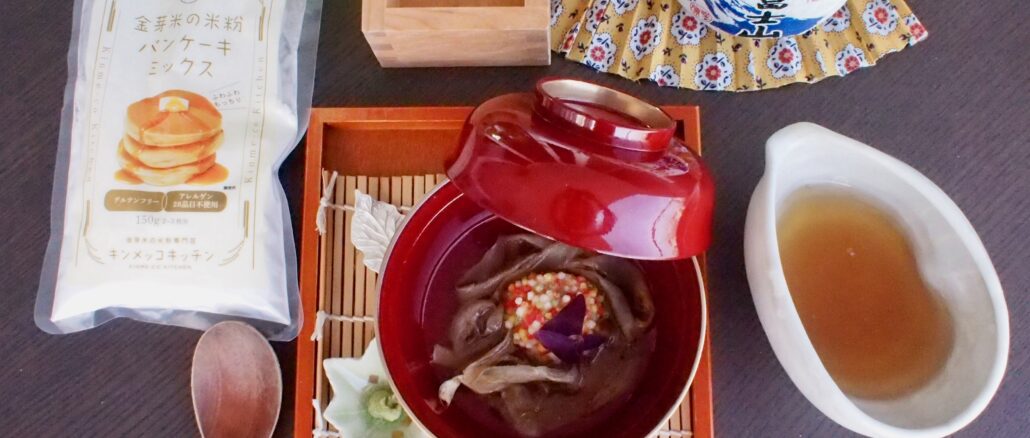 This is one of the typical Kyoto food and very healthy and nutritious main dish.
The mixture of the prawn balls are mixed with Kinmemai Rice Flour Pancake Mix that is free of allergen & gluten, and Hanpen (a traditional Japanese fish cake made from pollock).
The dumplings that contain the rice flour pancake mix are so fluffy and tasty and that is perfect food for from children to older people.
You can get the product from this link: https://japanricemarket.myshopify.com/
(If it is difficult to find Bu Bu Arare (small rice crackers) around you, this is absolutely optional, you can omit it.)