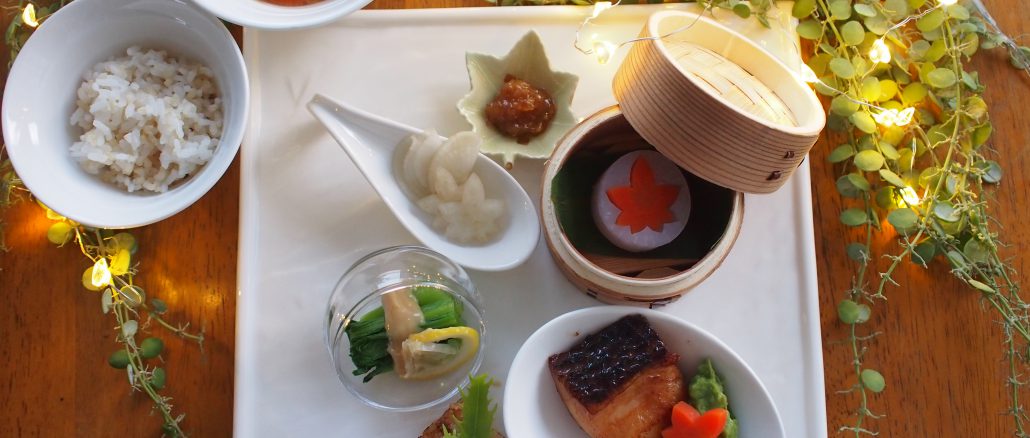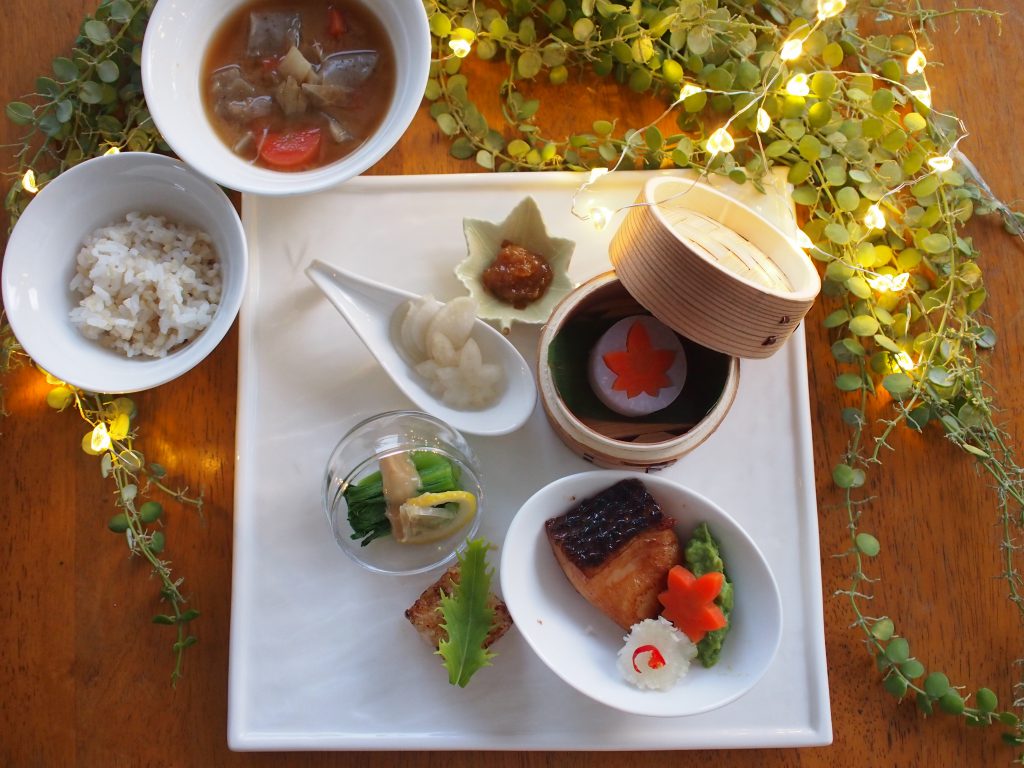 Casual Mini Kaiseki Course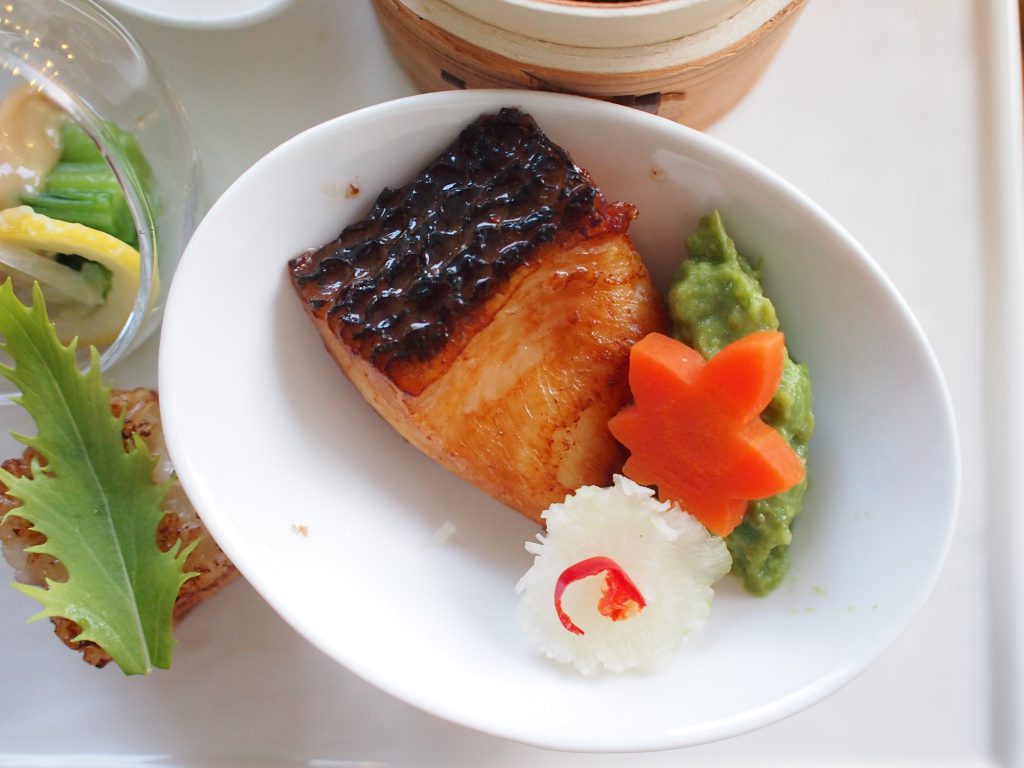 White Snapper Yuan Yaki with Yuzu Kosho Avocado Sauce
Yuan Yaki (祐庵焼き) is one of historical and traditional grill dish in Japanese cuisine. The fish is marinated with Soya source, Sake and Mirin which are same ratio, and added by Yuzu juice.
It is so flavourful but by serving with Yuzu Kosho (Green Chili Pepper and Yuzu Zests) Avocado sauce which is tansy and peppery flavour alongside, the subtle flavour of white fish is set off.

My most favourite Yuzu Kosho is authentic one that comes from Yamaguchi prefecture (山口県) in Japan.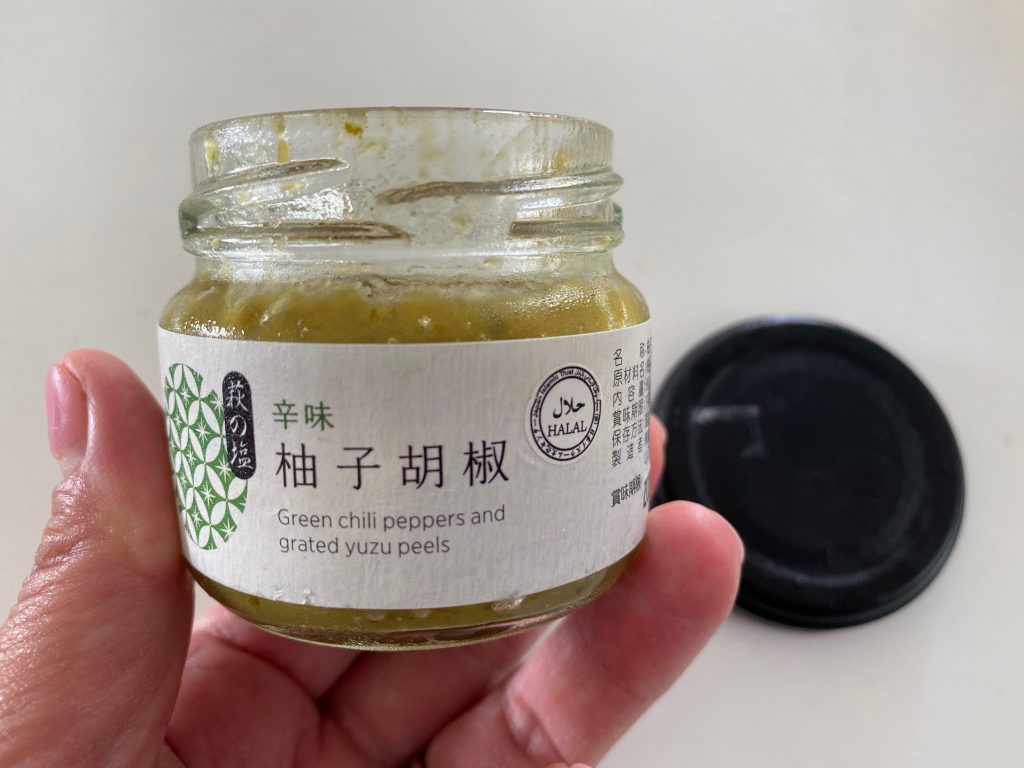 You can get this genuine product from MoguShop in Singapore.
Click HERE for jumping to the product. That's taste is much fresher and more tansy than other brands because their Yuzu zests which contains into the paste are so much fresh! Absolutely delicious and distinct, we love it. It's definitely worth trying.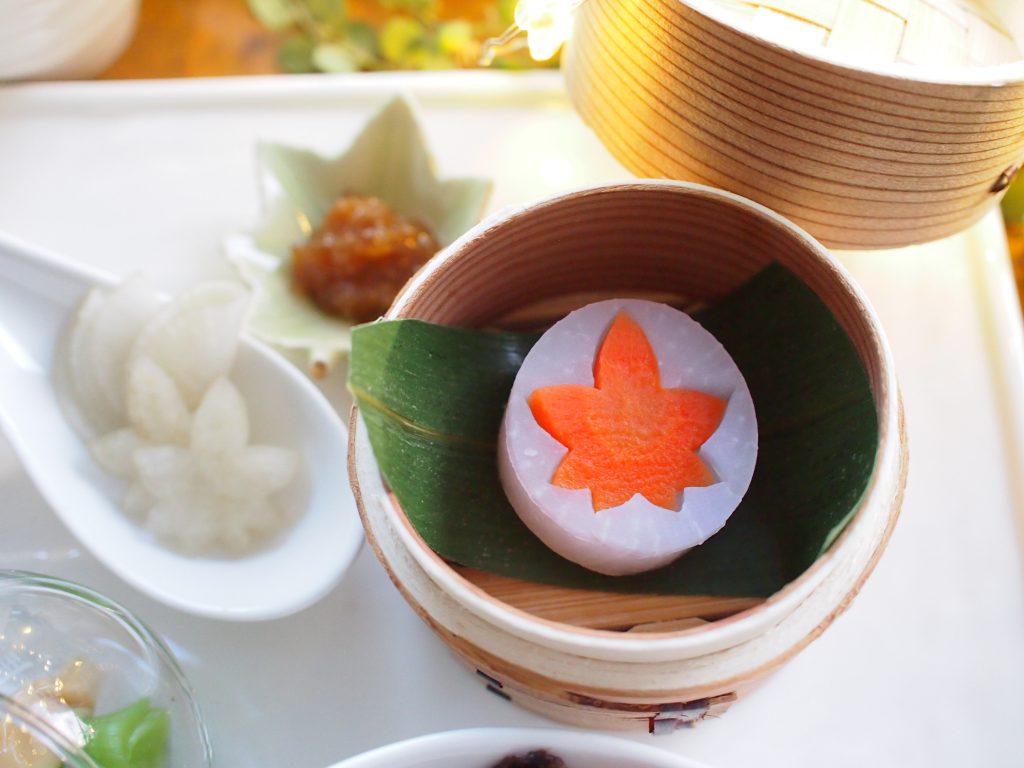 Steamed Daikon (Furofuki Daikon ふろふき大根) with Yuzu Miso
Usually we simmer raw Daikon for making Furofuki Daikon, but this time I arranged to steam the fresh Daikon with Carrot.
The sauce is another traditional one, Yuzu Miso Paste.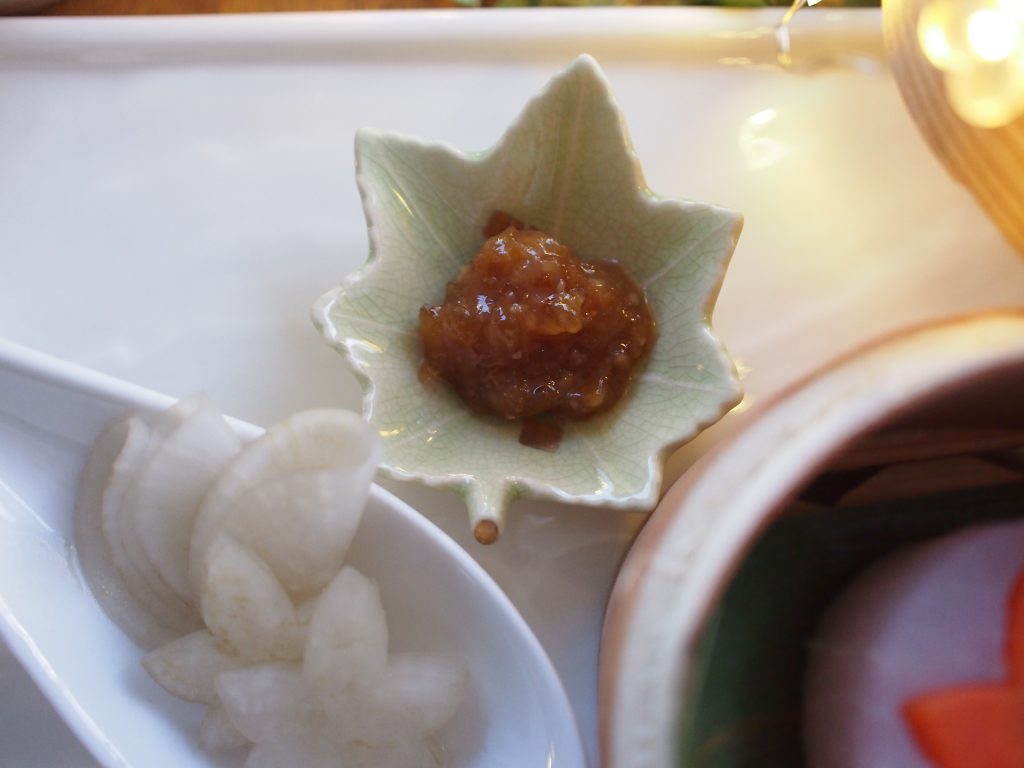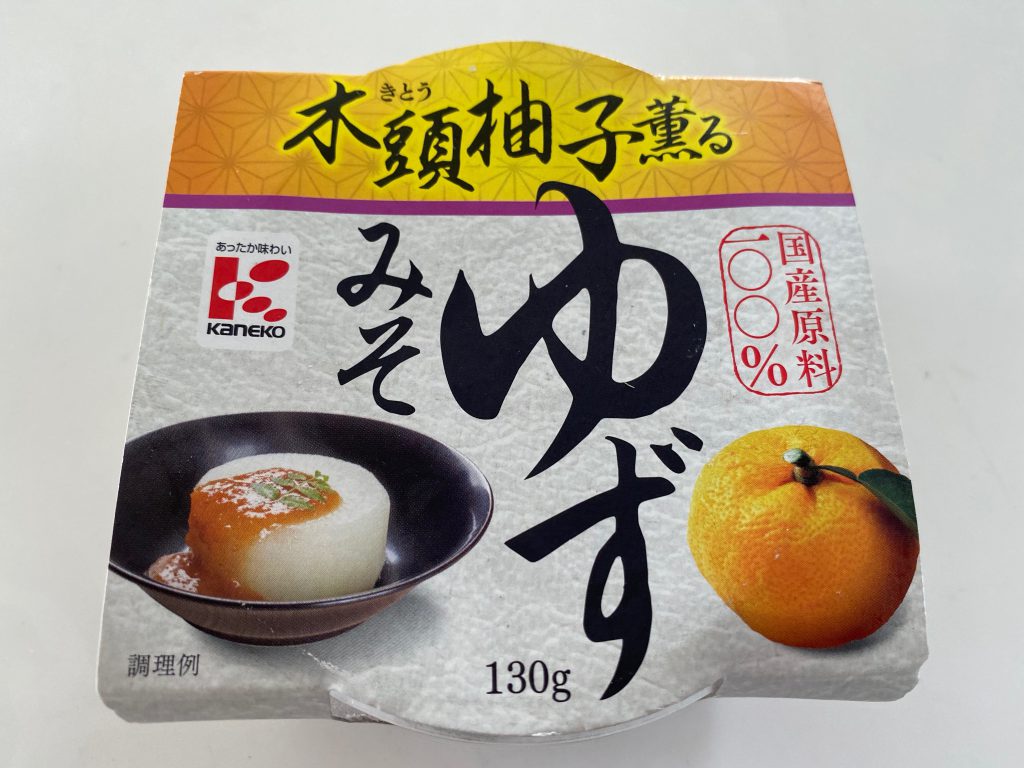 You can get this fresh and sweet savoury Miso paste from MoguShop also. The detail of the product is HERE.
The next is Yaki Onigiri (seared rice ball)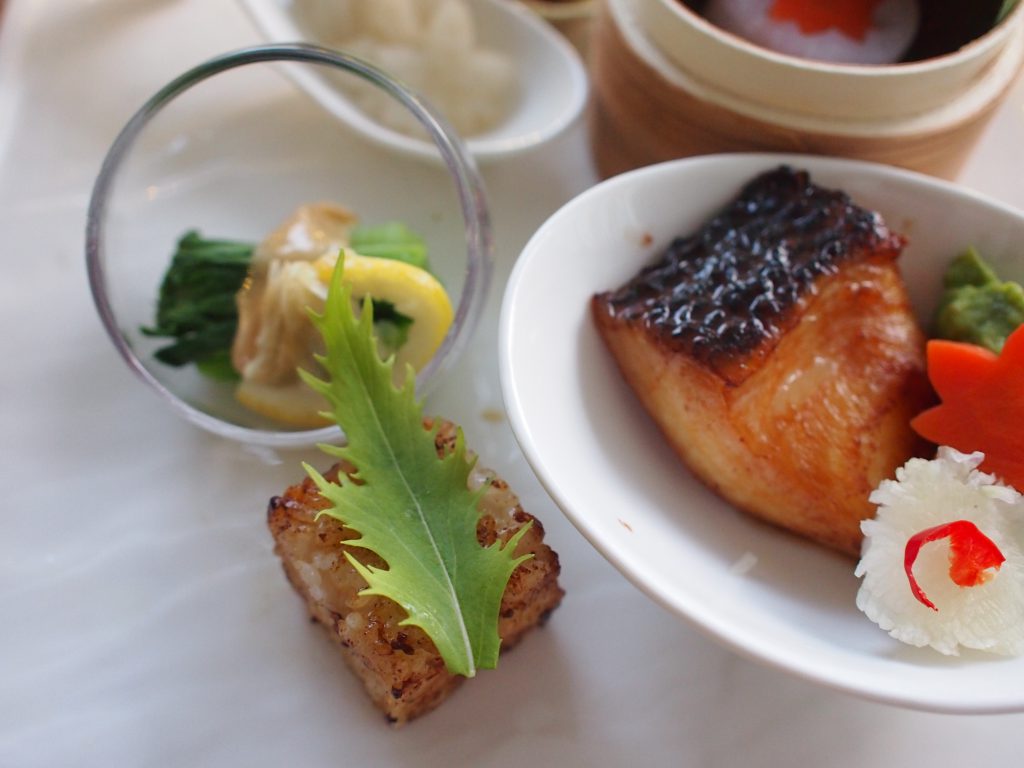 The rice ball is seasoned with soya source and Mirin, then is seared, which yields amazing aromatic taste into your mouth.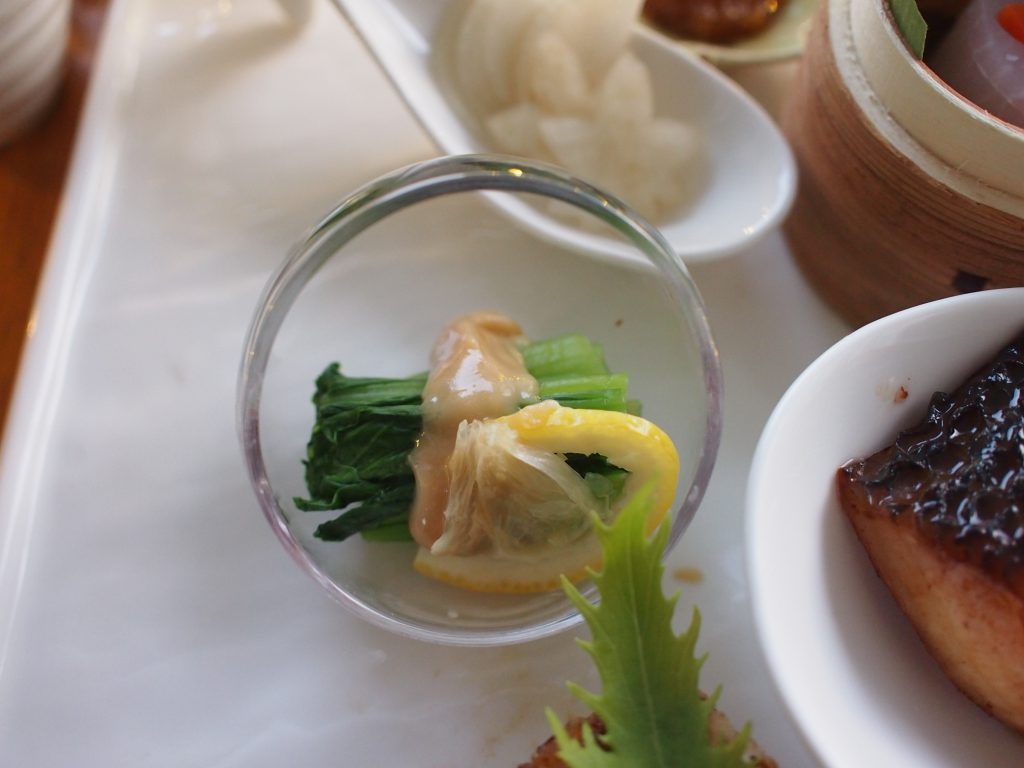 For cleaning your palate, a salad which uses fresh vegetable is essential in the course of Japanese cuisine -Spinach with Sesame Dressing (Goma Ae) and pickles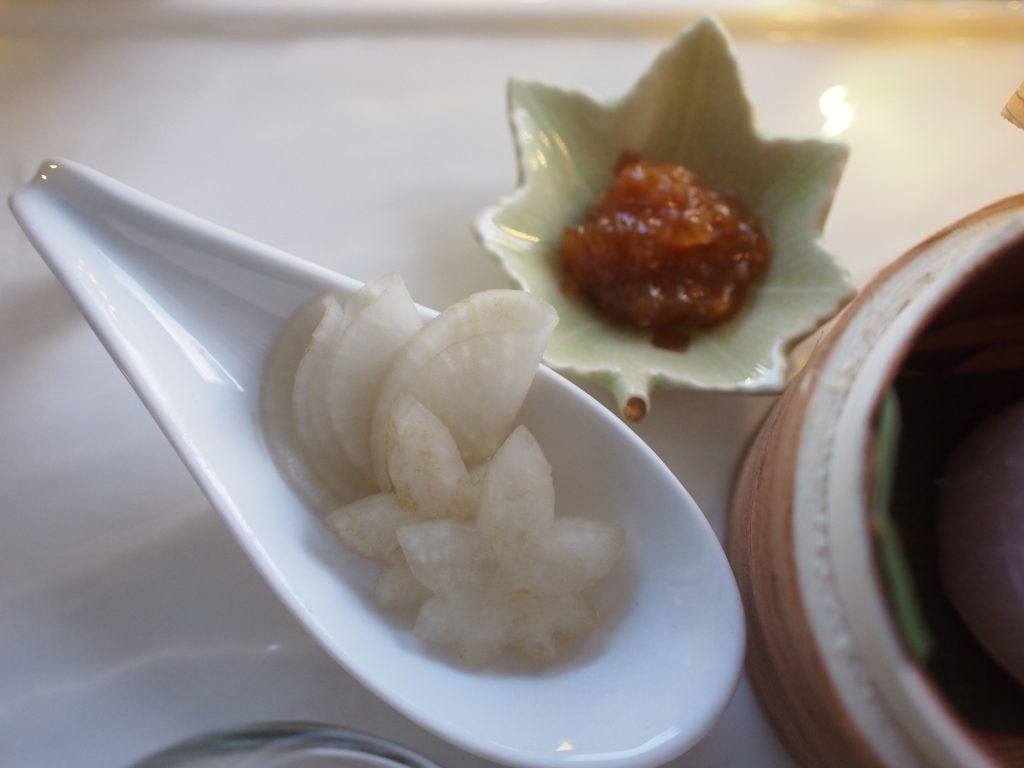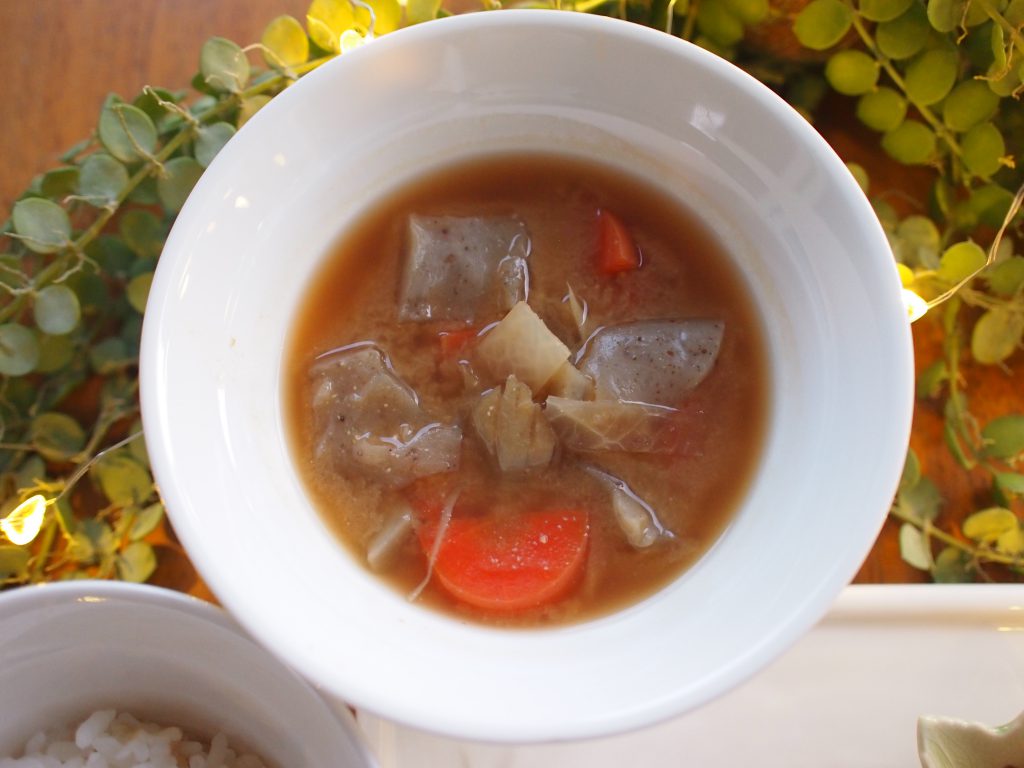 Lastly, nobody can skip these two dishes -Rice and Soup
This time, we chose Buta Jiru (Buta 豚 means pork and 汁 Jiru means soup), which is kind of the king of homestyle dish in Japan.
That is packed with so many root vegetables that are nutritious.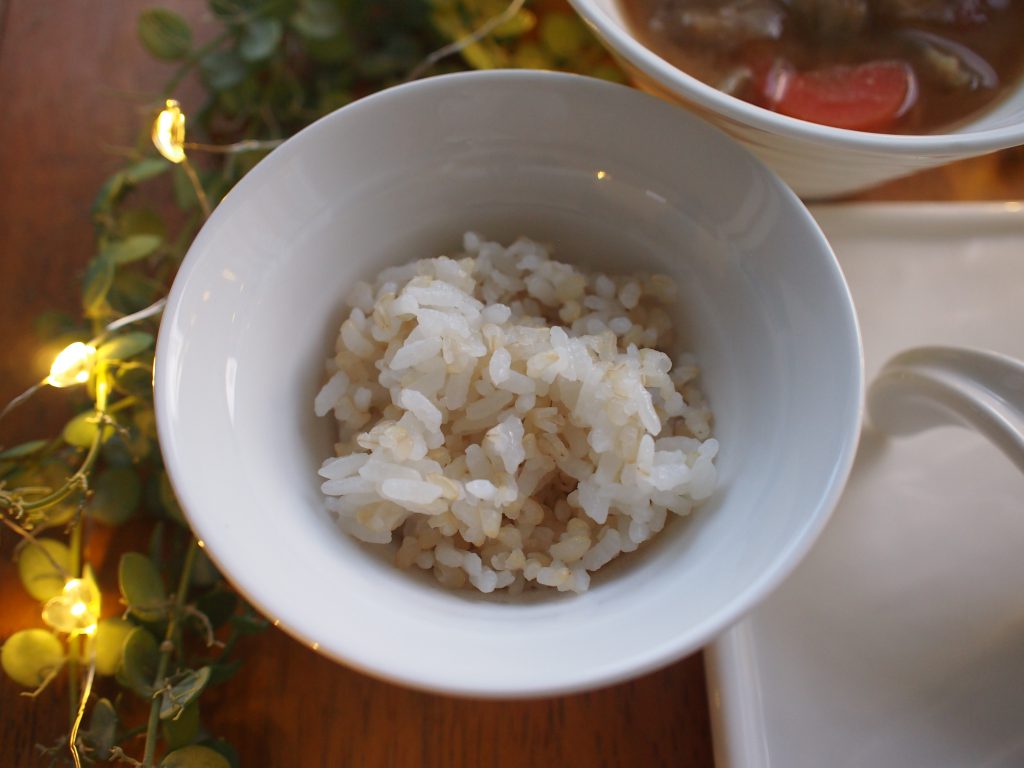 Japanese Premium Brown Rice, Milky Queen.
This healthy rice is utterly game changer because the texture is glutinous and the cooking is much easier.
Oh joy!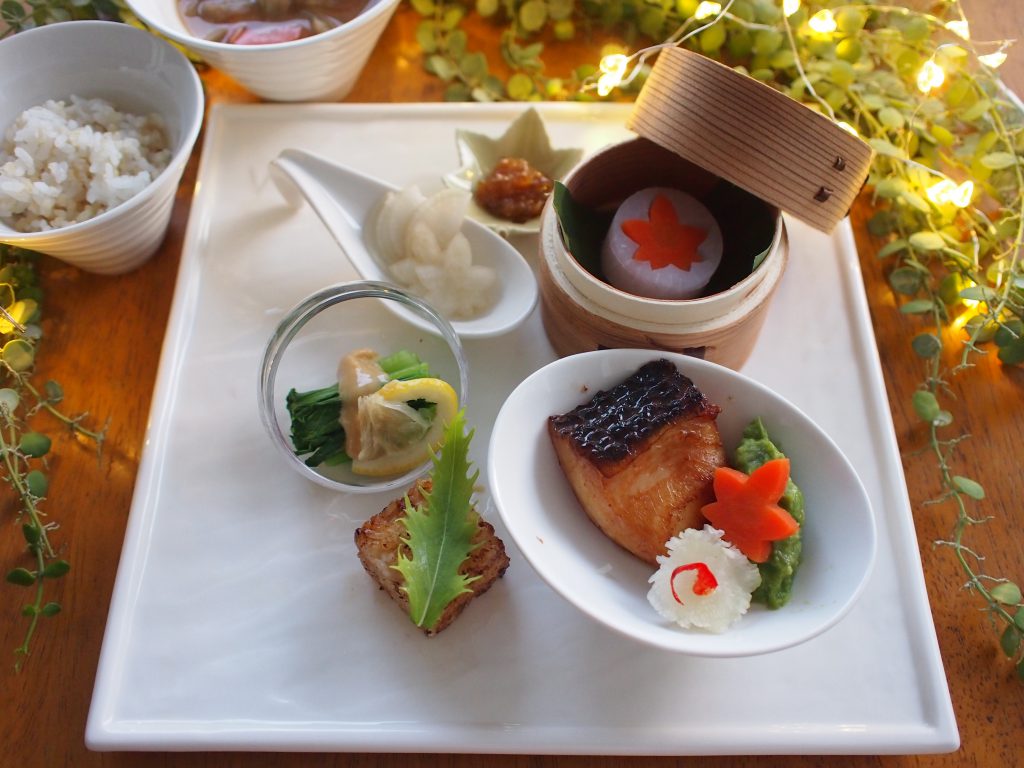 Everybody of my family loved them!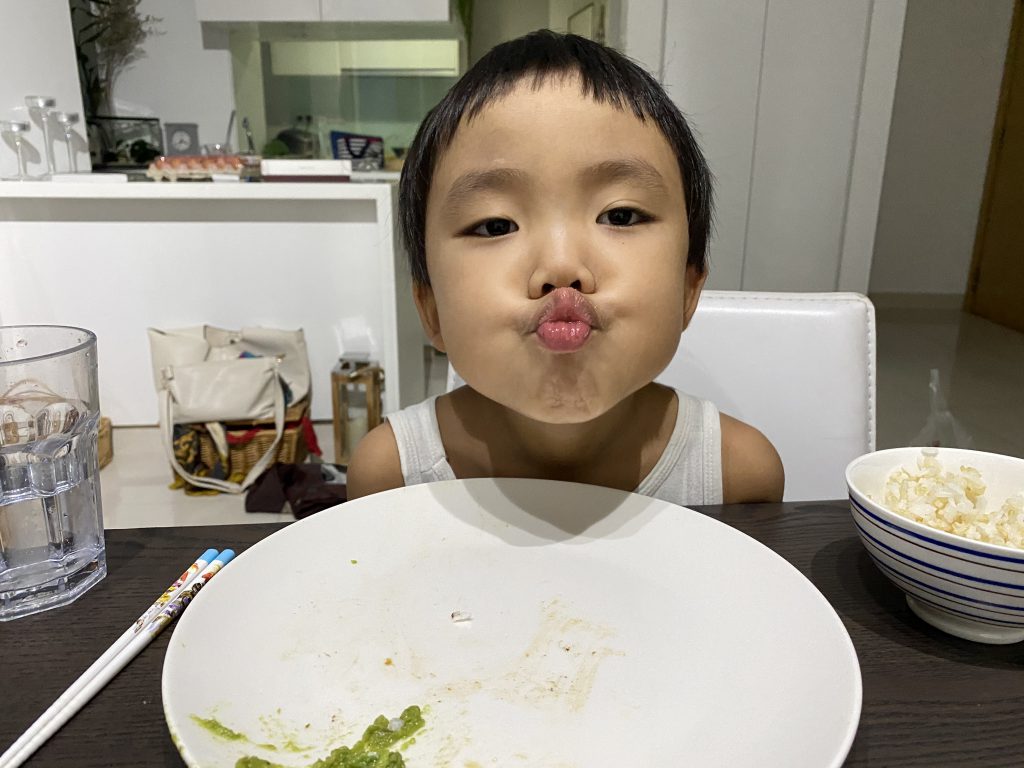 We will launch new course which aims for sharing tips for food presentation from October using these traditional healthy Japanese dishes.

Hope you all are well.

Naoko xx