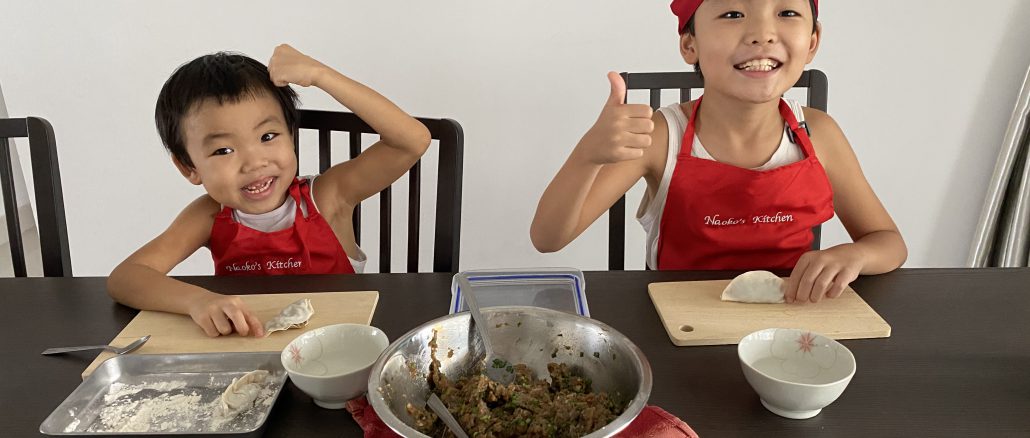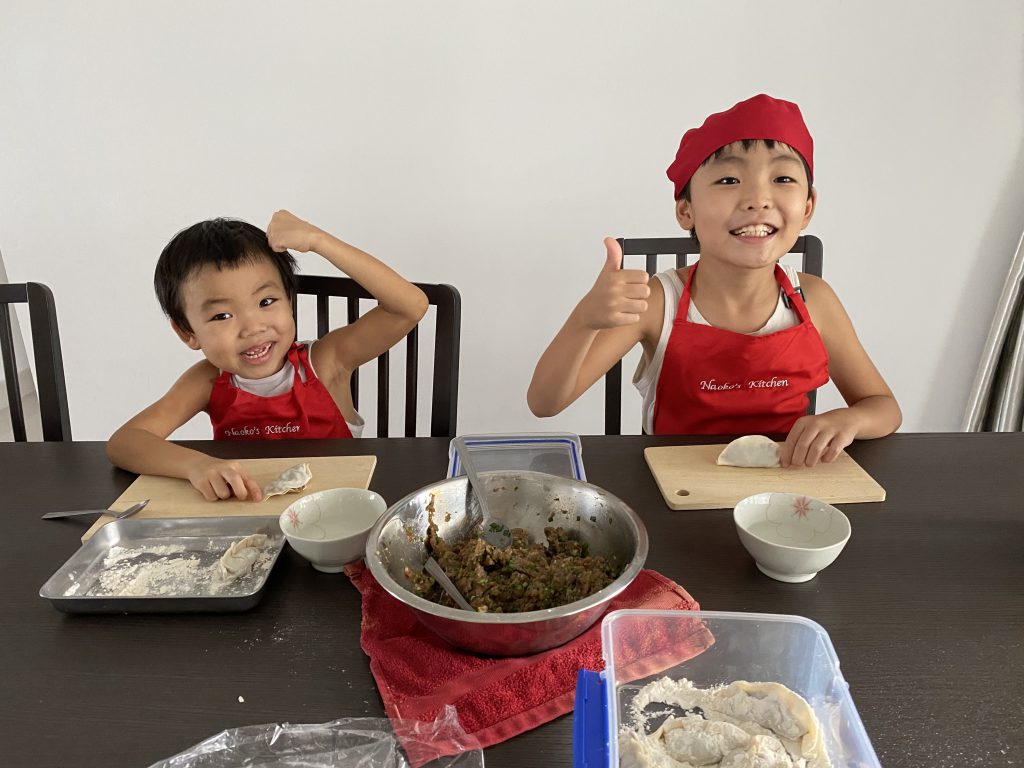 It's fun time after the school!
The children can make their Gyoza in free style as many as they want 🙂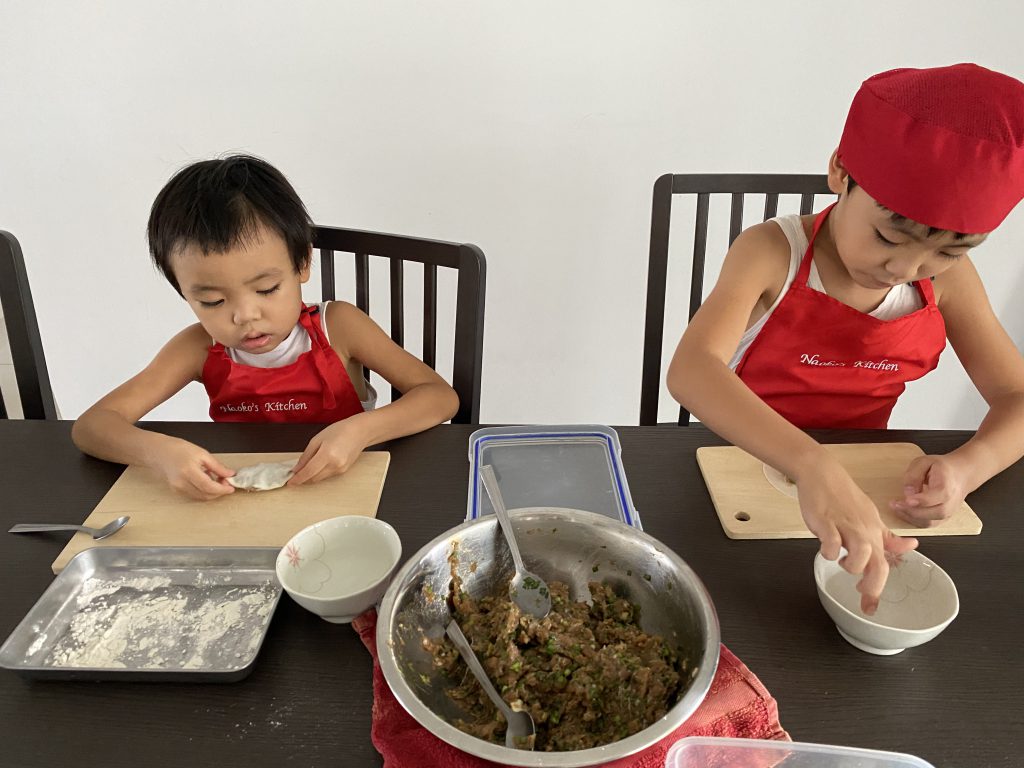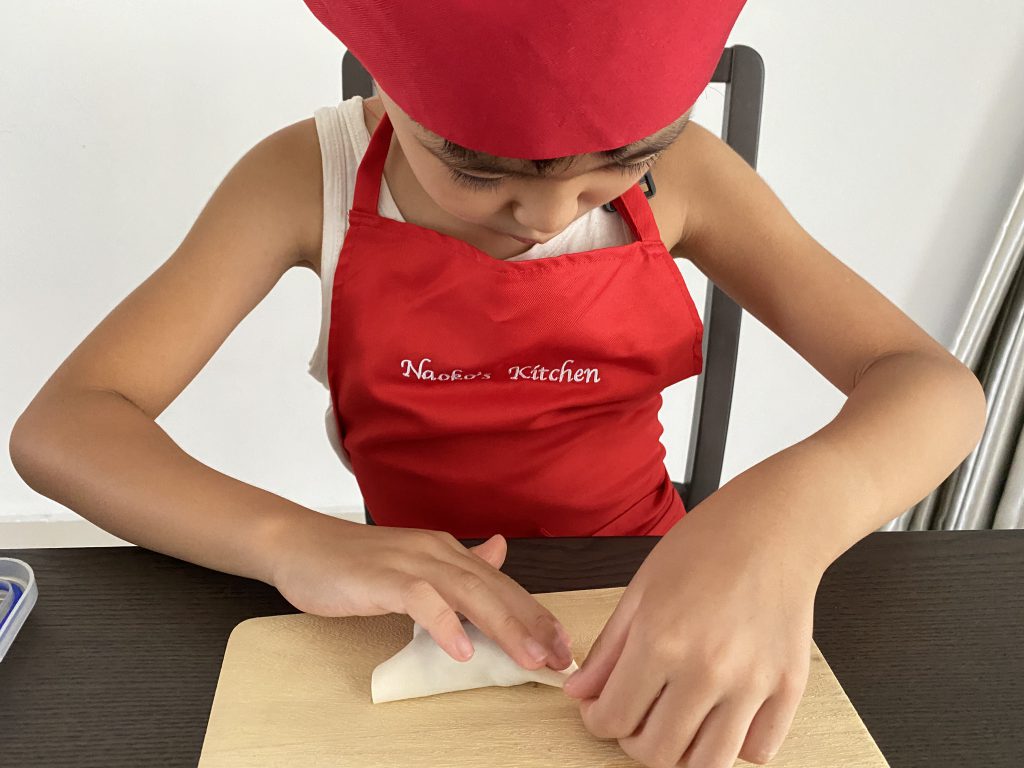 The time began with a very orthodox style, however kids have free-spirit, which always amaze me.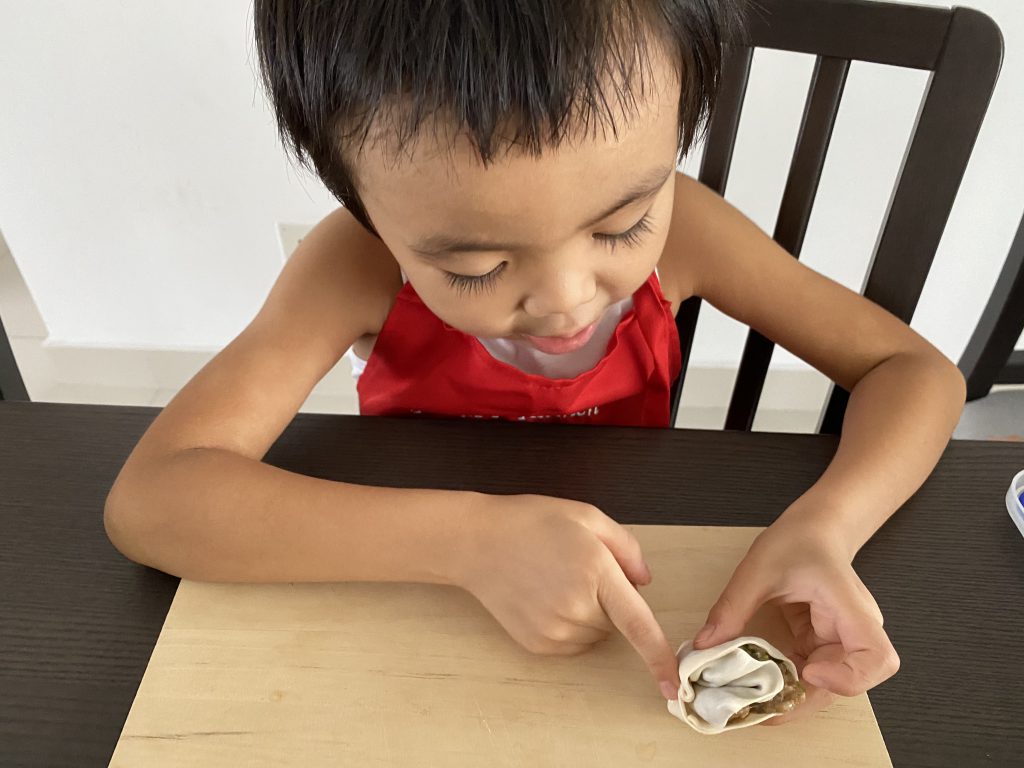 It was going to be more creative and very own style…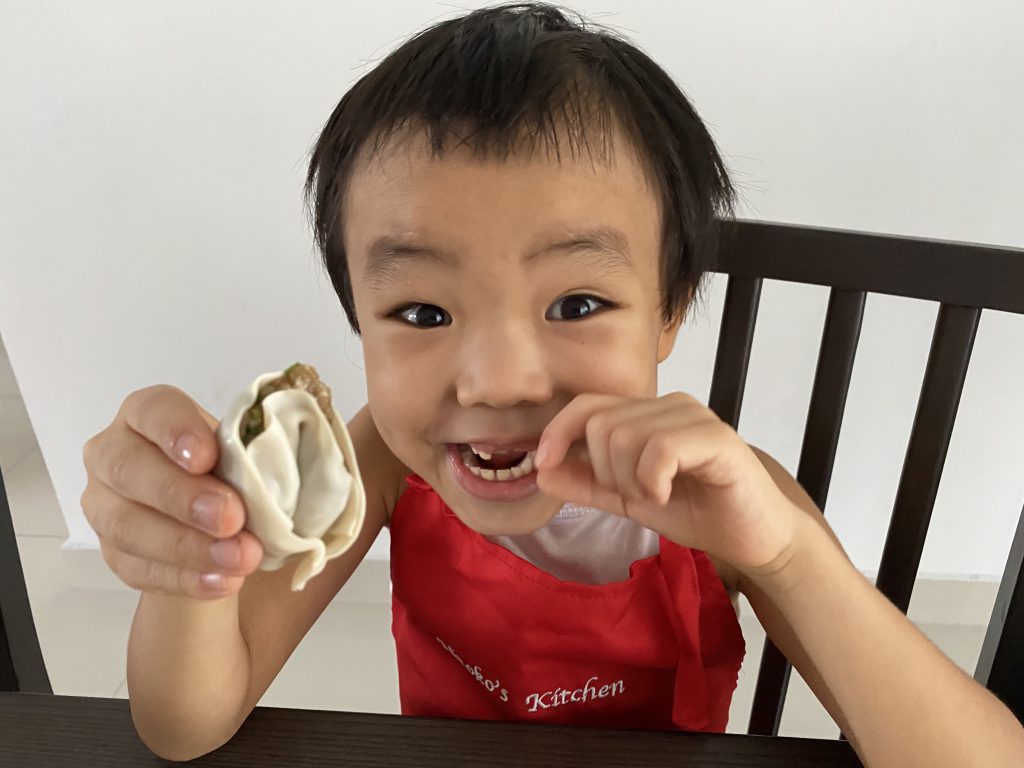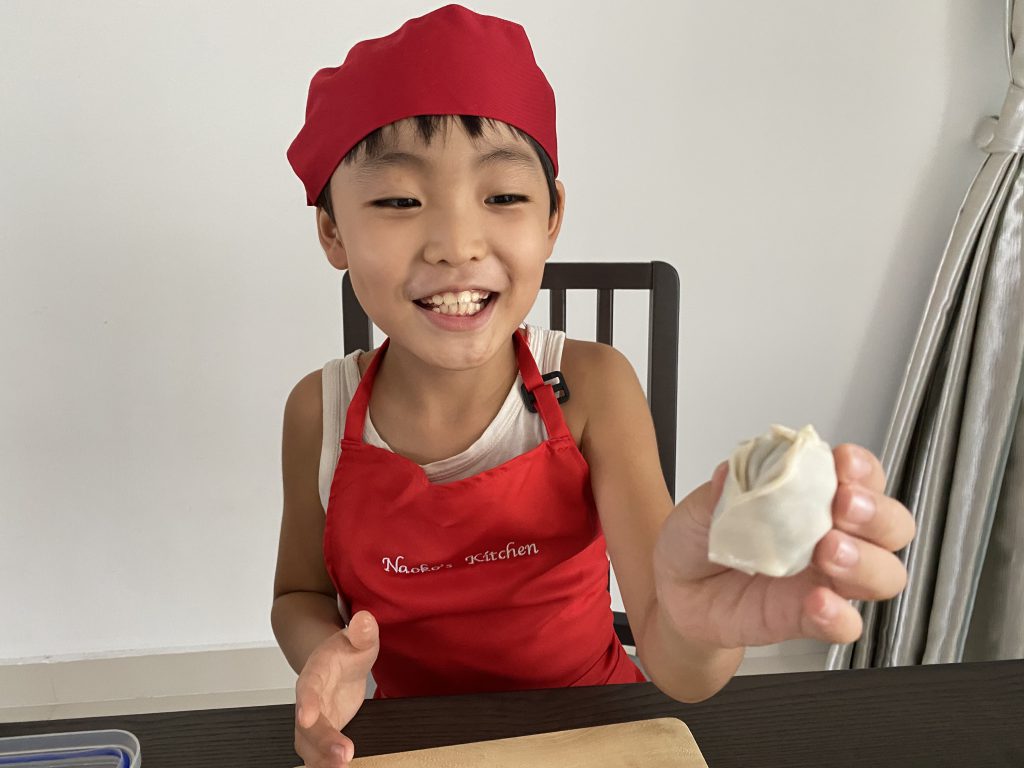 Nobody was able to stop them! 🙂
Finally, it was going to be eccentric styles!!!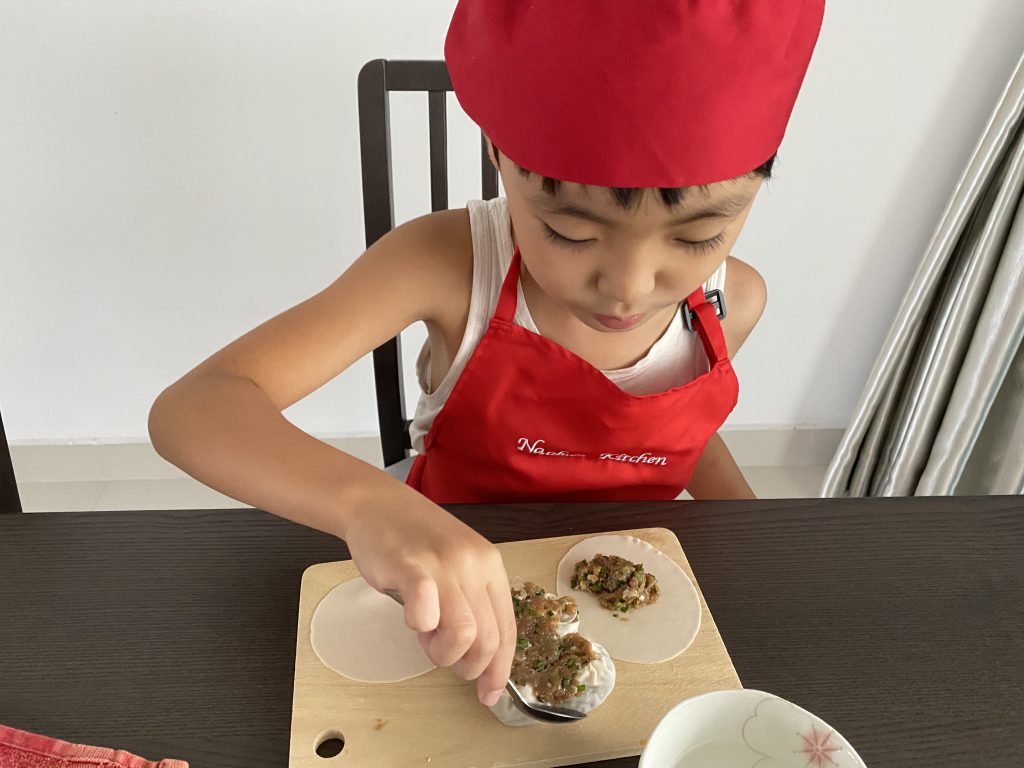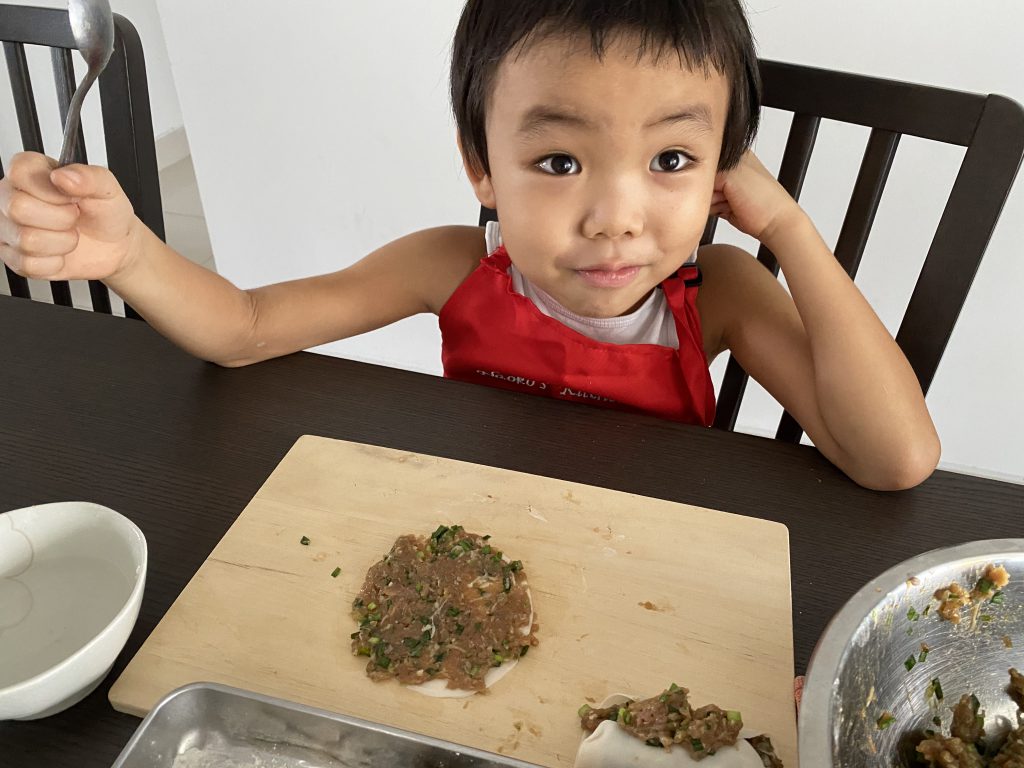 Well…excuse me, are you alright?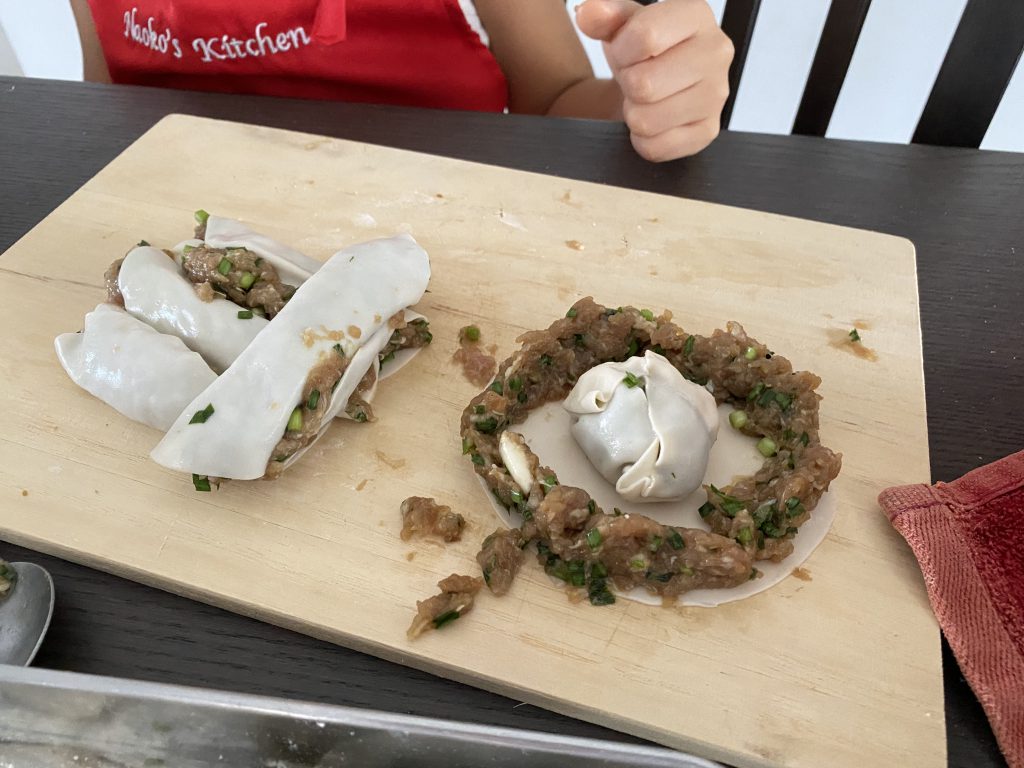 Ta Da!! This was their final works!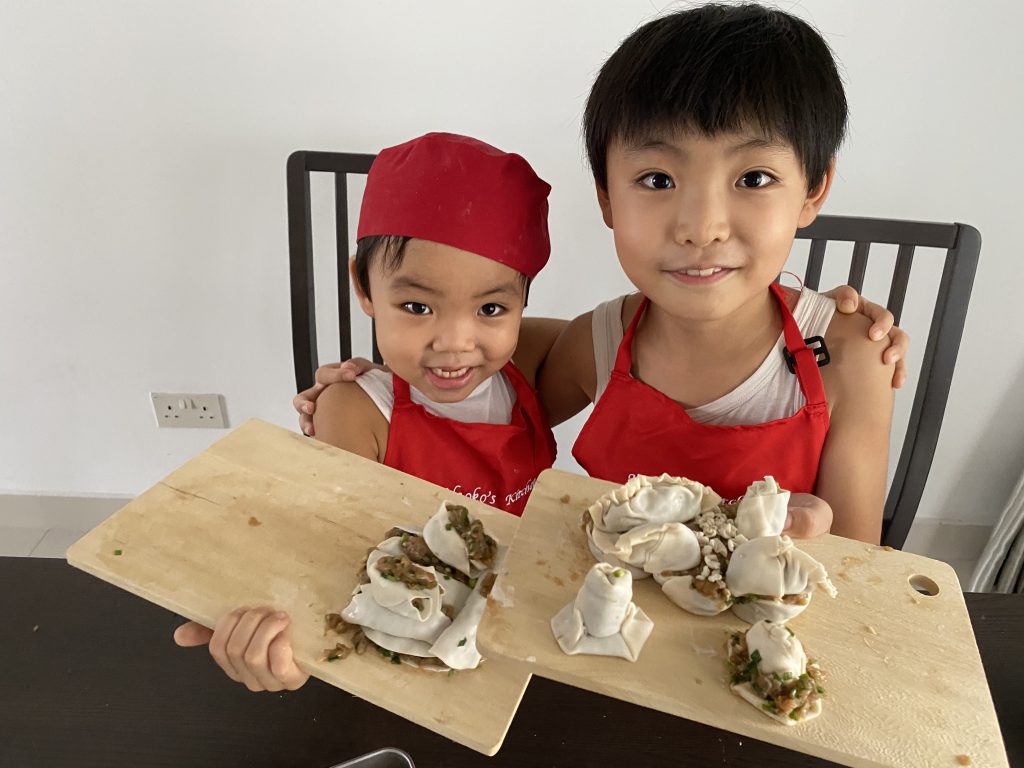 They said they made their Gyoza Land lol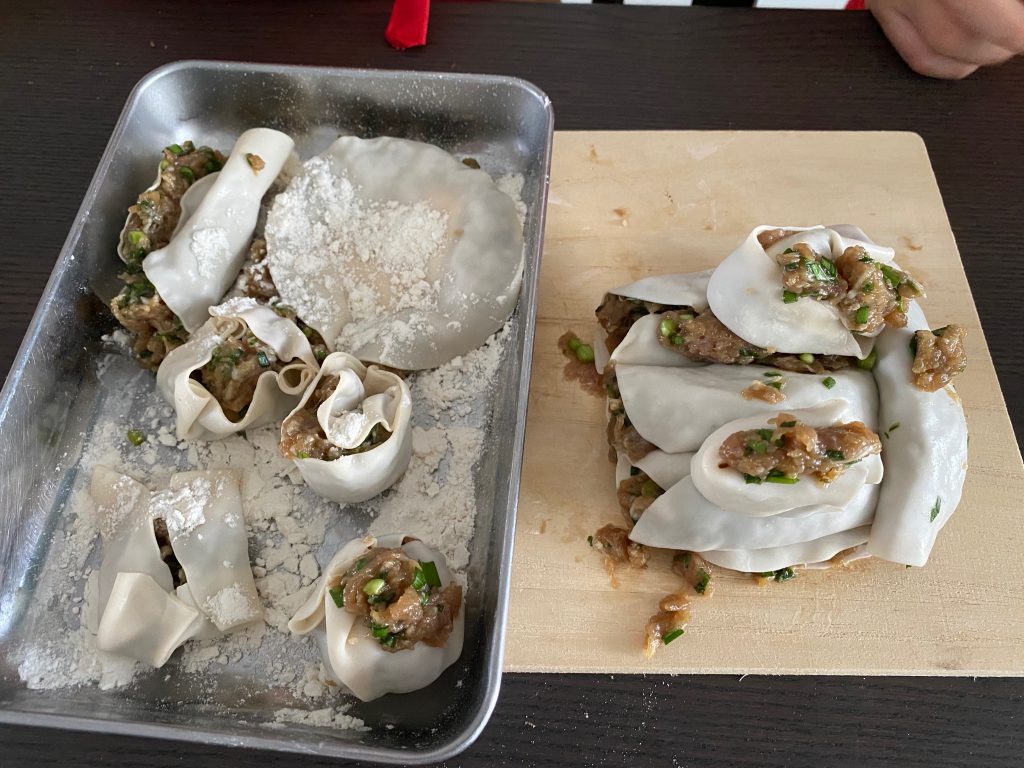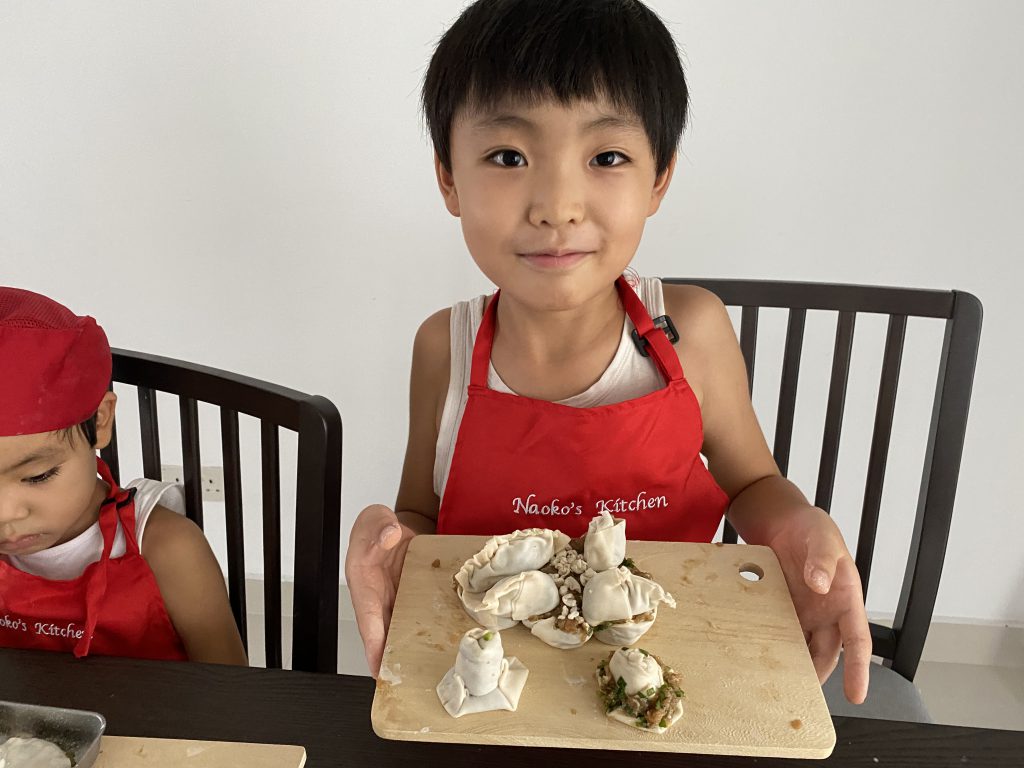 They seemed to be so proud of themselves, so lastly grilling is my work for them…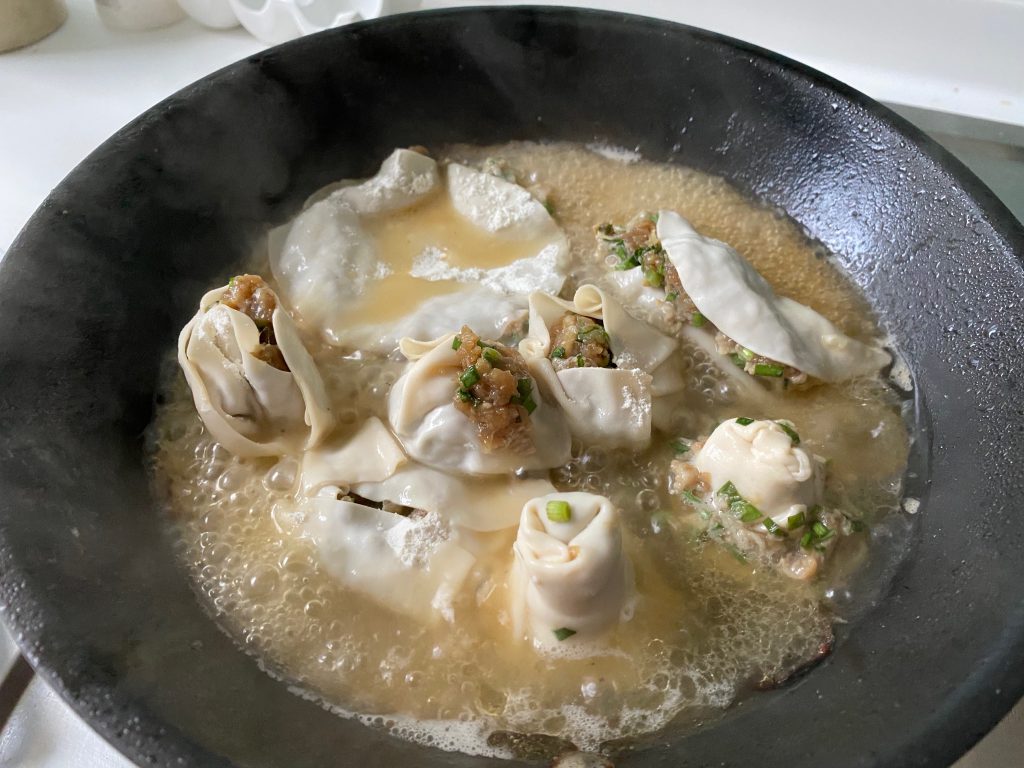 Steamed followed by pan-frying.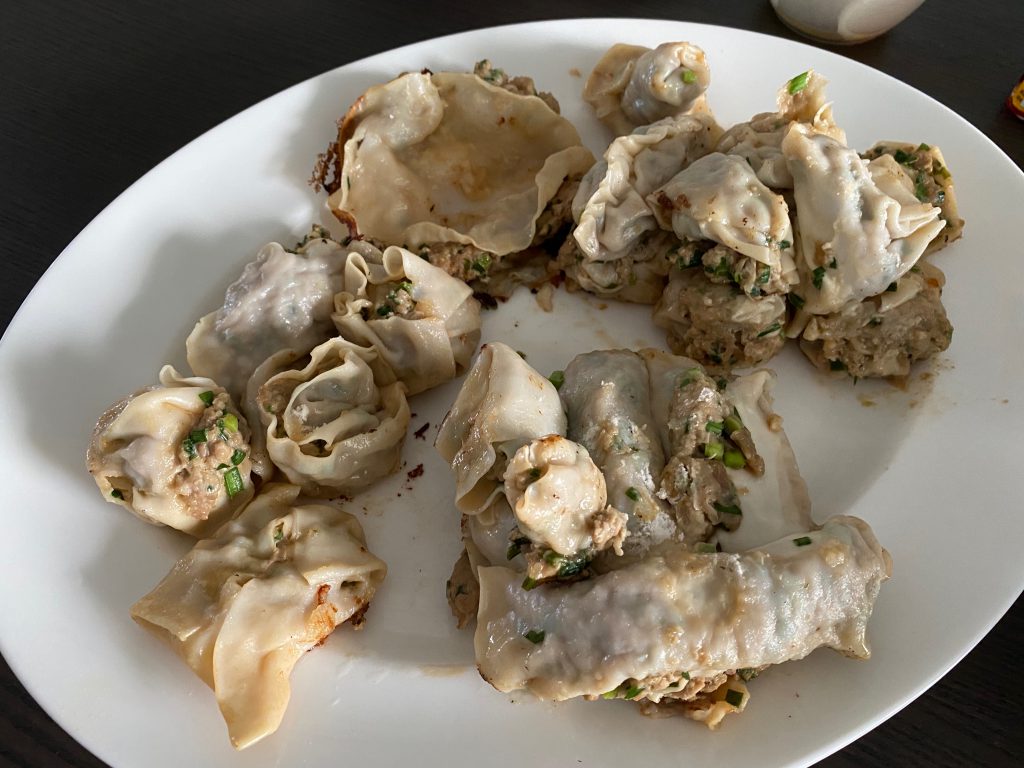 Oh dear…what a neat looking!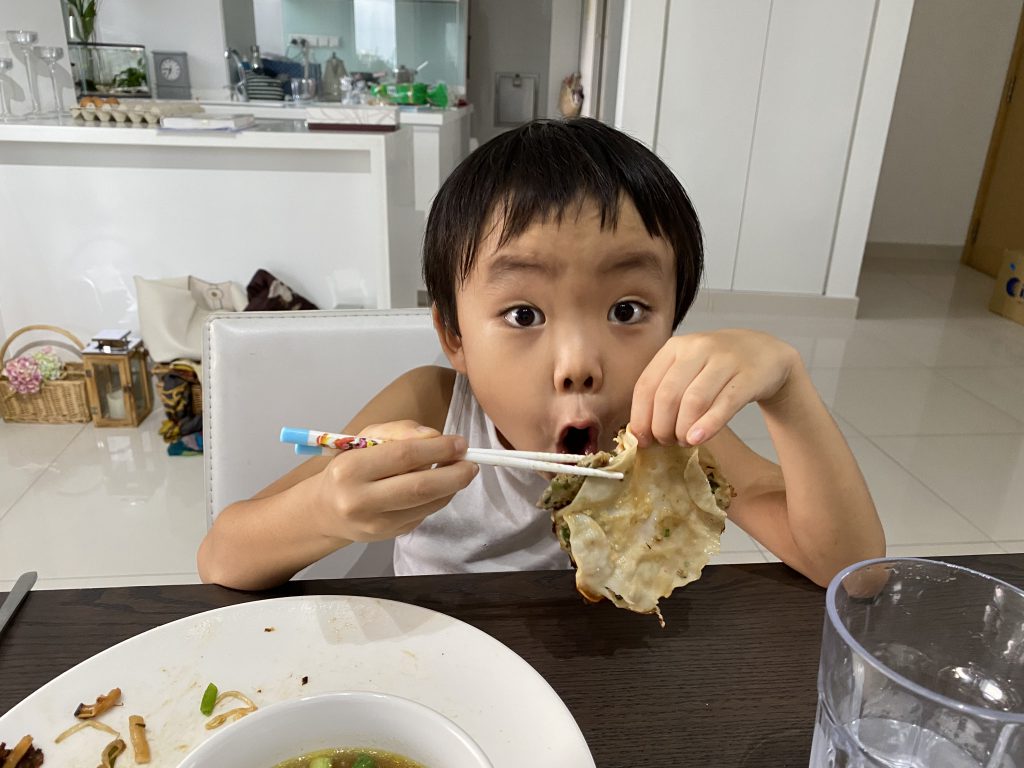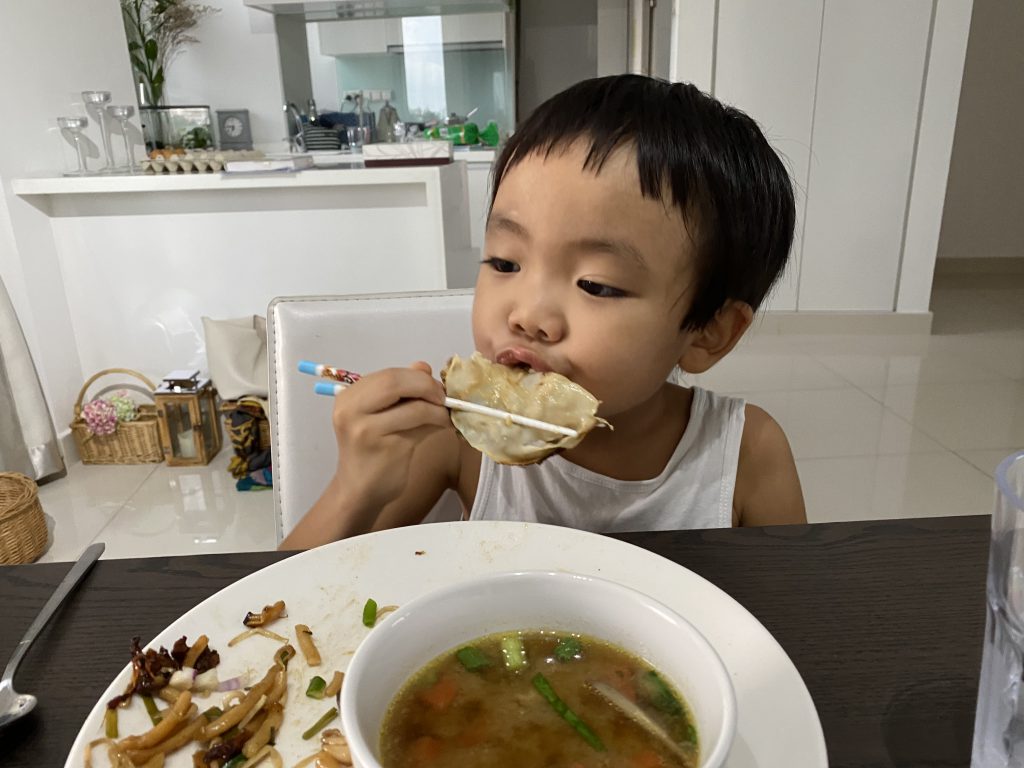 Who mind that as long as the children loved it and enjoy eating!
It is hard to make such a fun and creative time with our kids together as we grownups are always busy! But I'm sure it's precious and priceless to try to make a time for little ones even a few minutes 🙂

It's no doubt to put these very original Gyoza into their packed lunch for a while lol
Thanks for making my day, darling!

Naoko xx