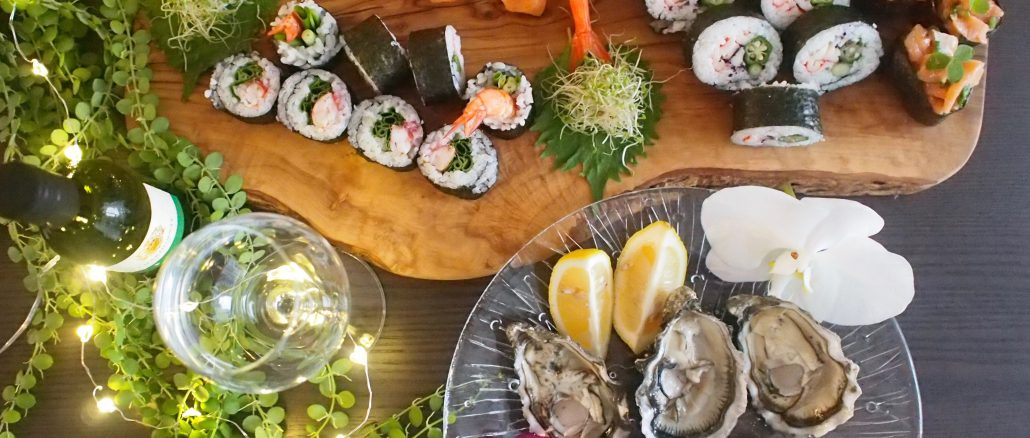 We are so lucky to have so many opportunities to appreciate the fresh seafood from around the countries.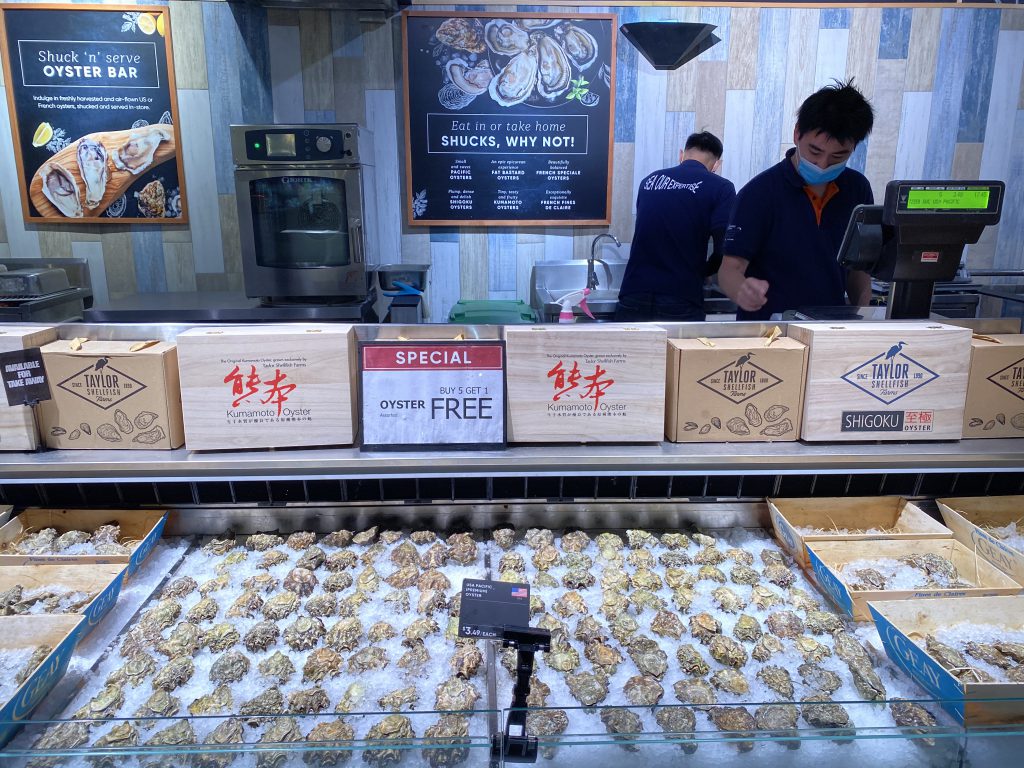 Sometimes we are eager to eat fresh and raw seafood instead of gutsy meat, maybe that would be for the sake of our health. Whenever I feel craving, I make Sushi for my family as I assume that is any sign to let us recognise our bodies are tired or need light nutritions.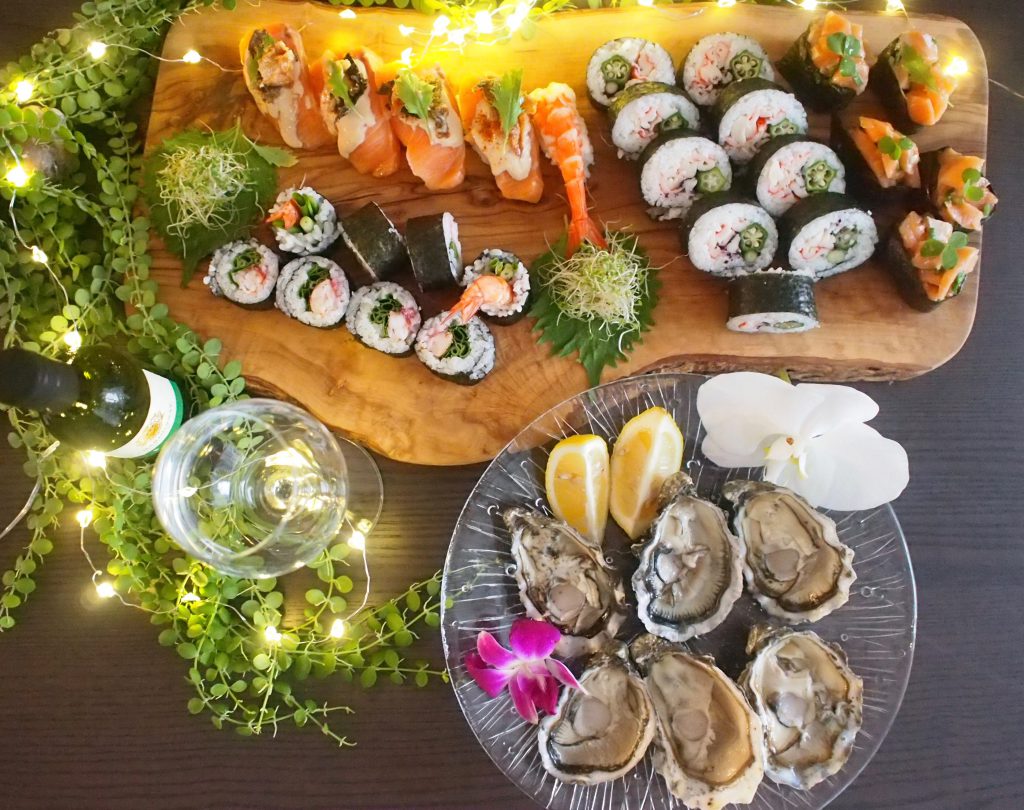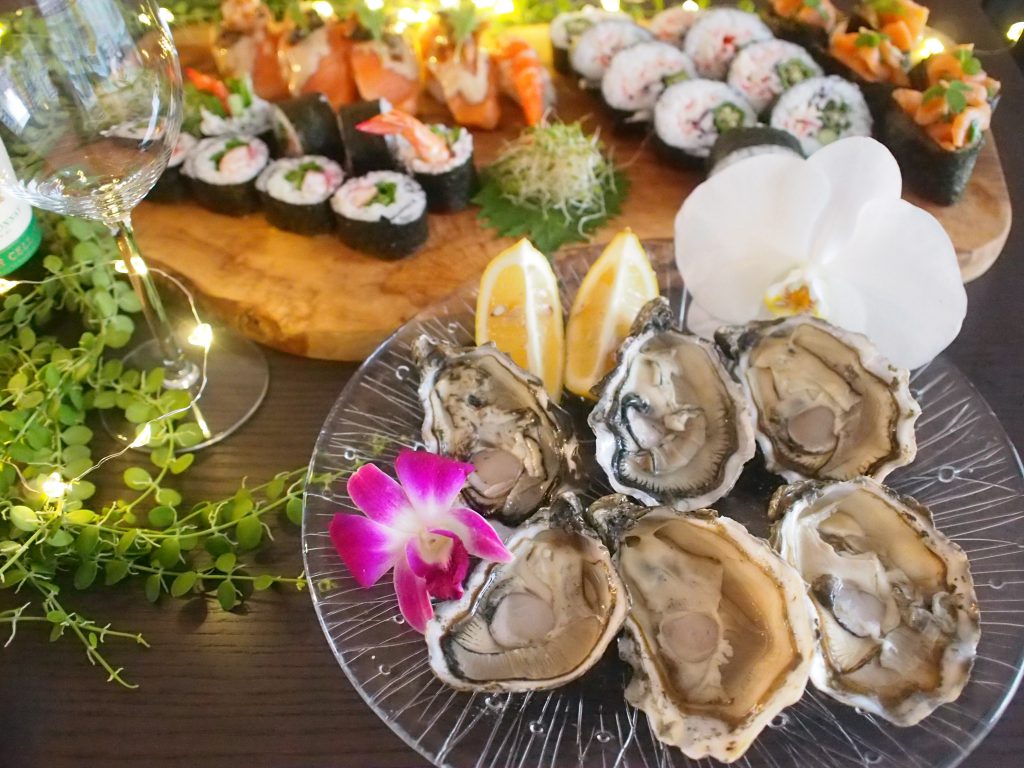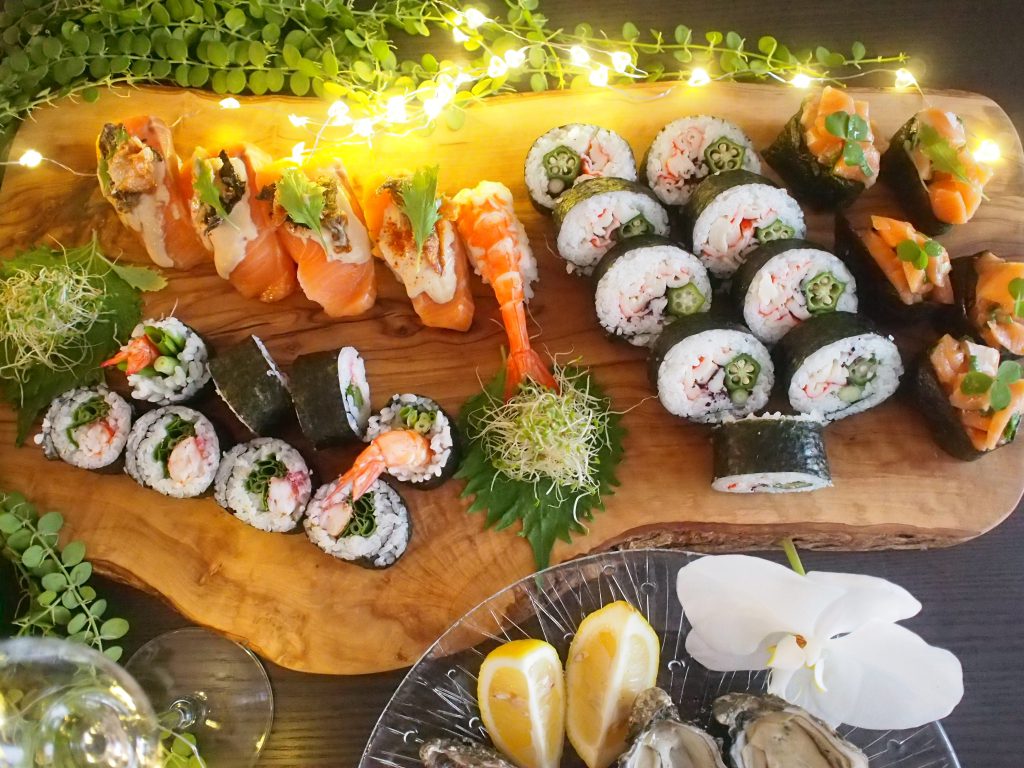 Sashimi salmon, Sake boiled prawn, crab and of course oyster.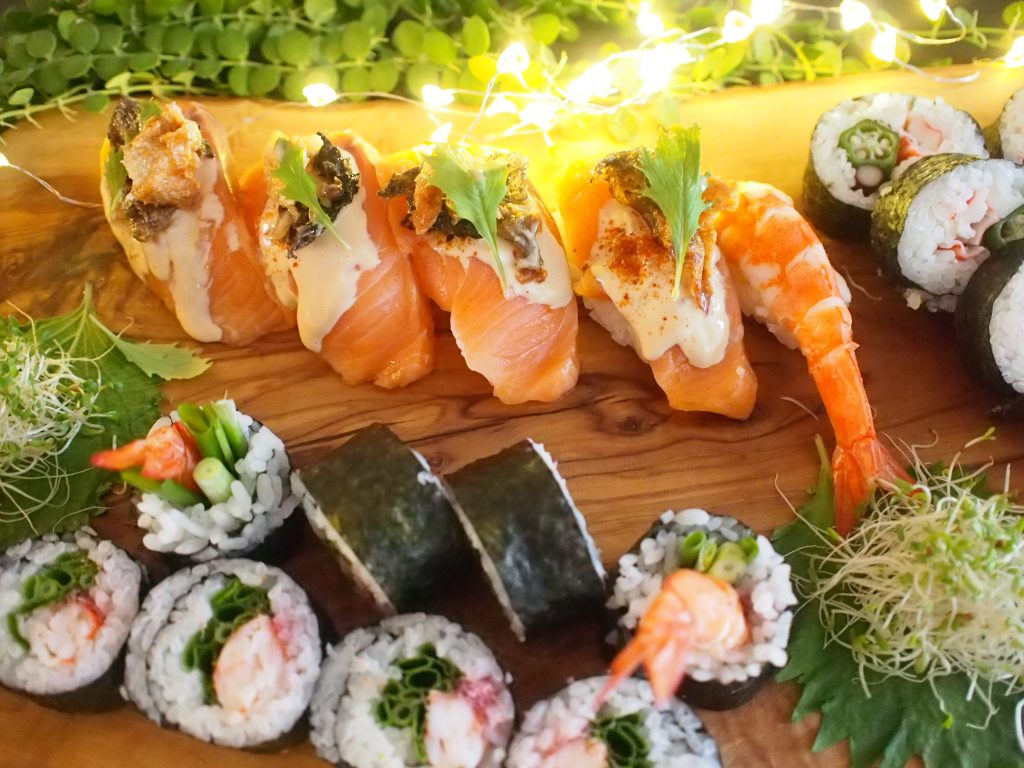 Mizuna micro herb from my garden.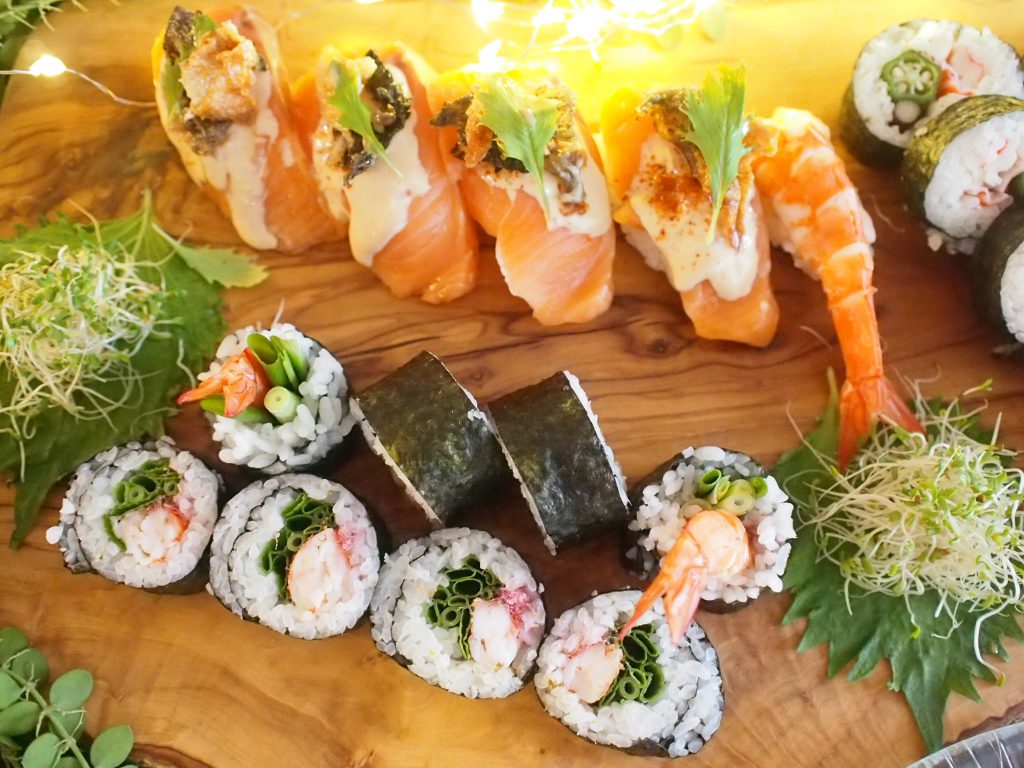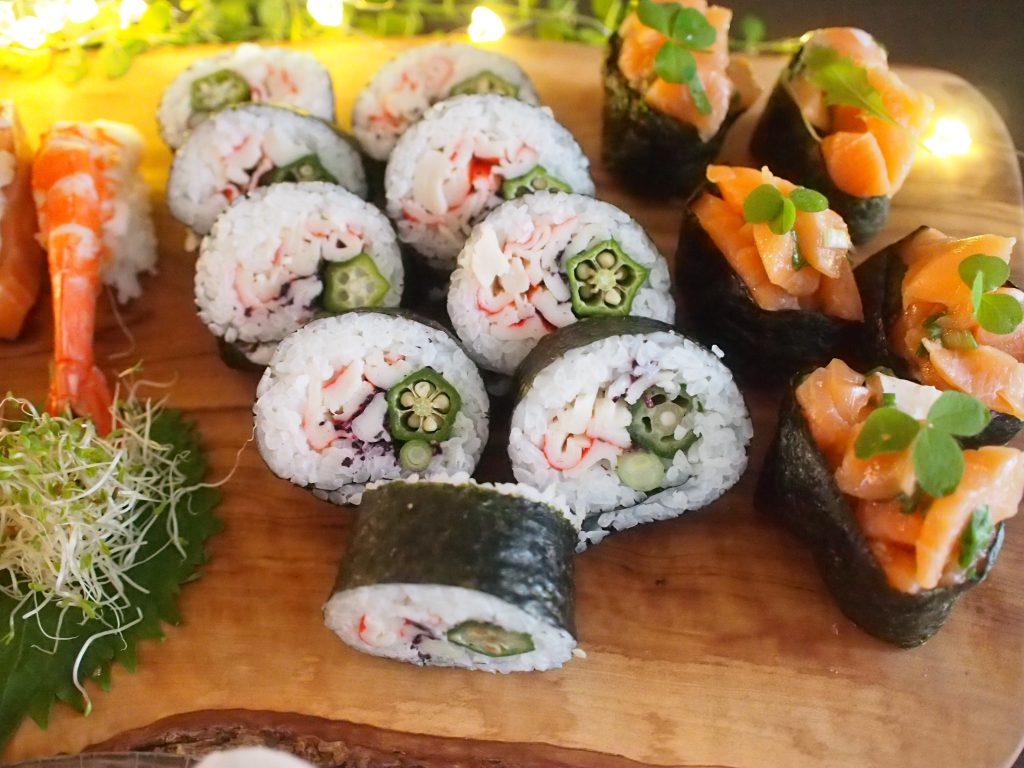 The clover is also from my garden which is organic cultivating.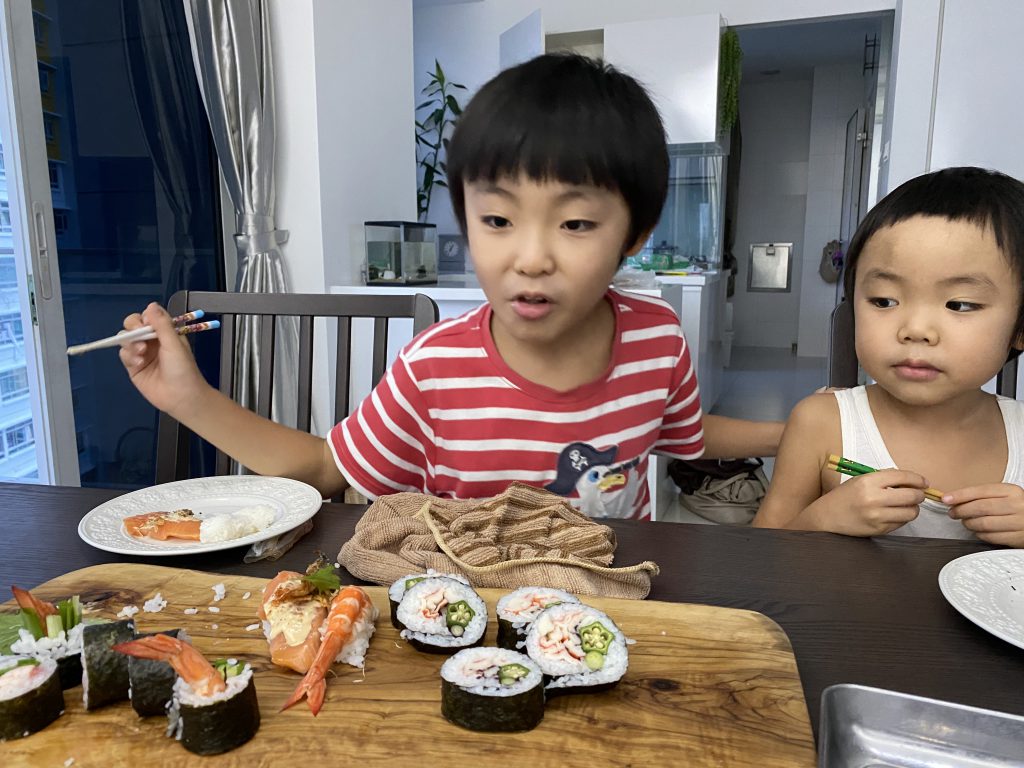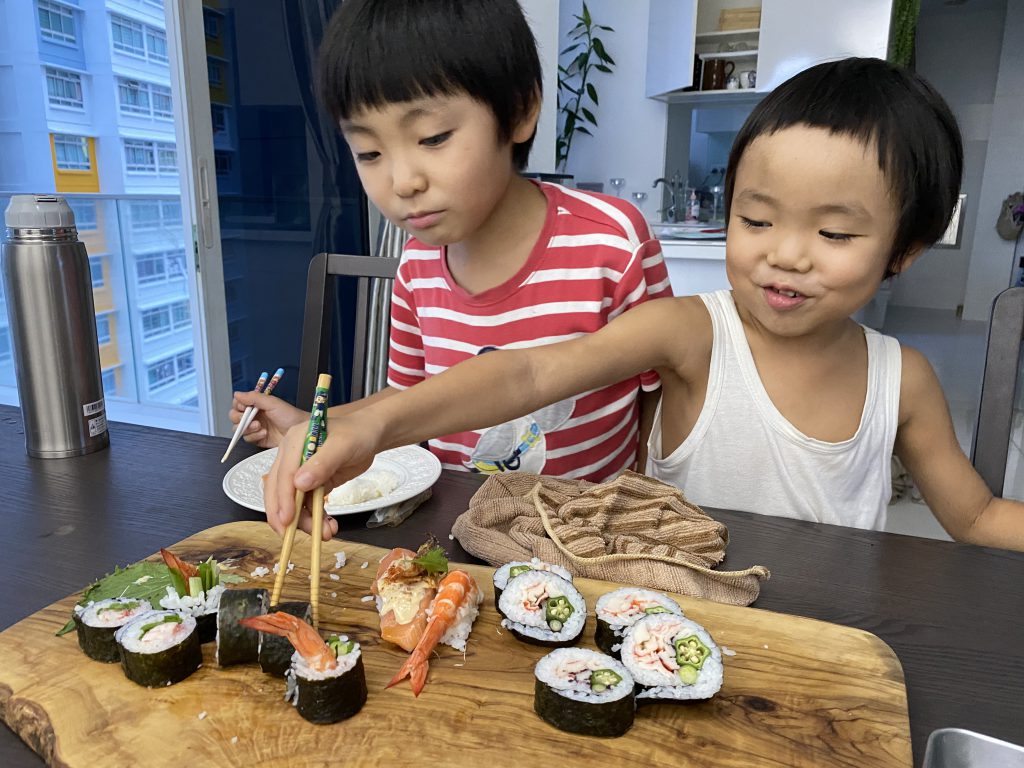 The boys love Sushi and scoffed pieces 🙂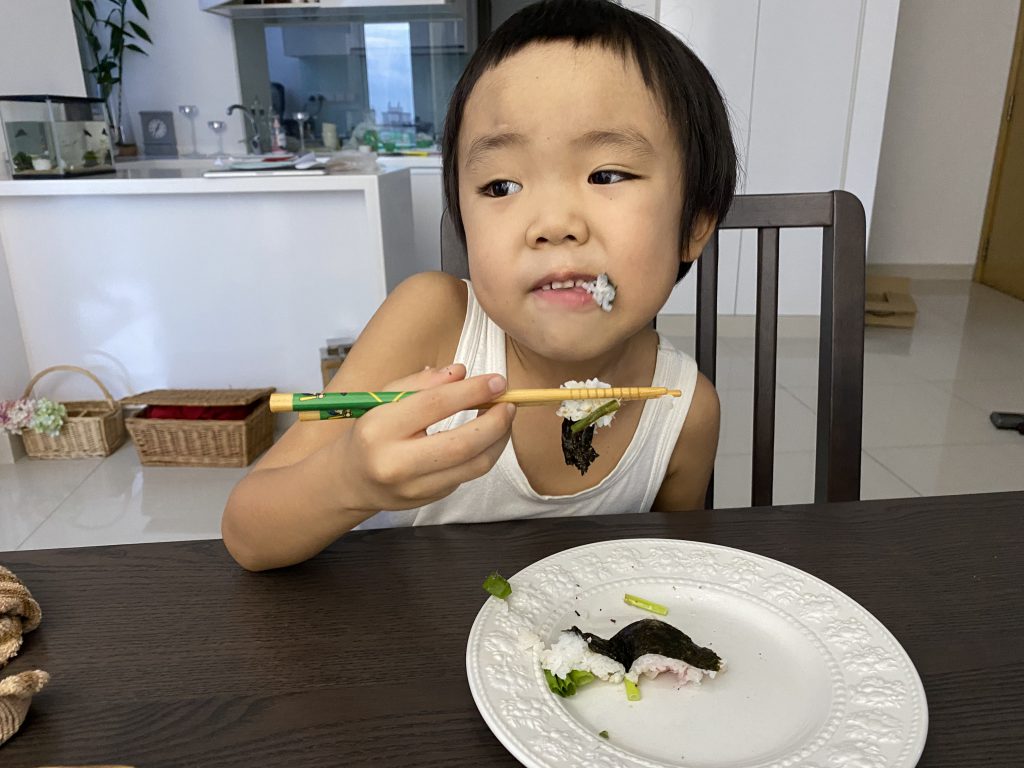 It's the first of July, that means our brand-new cooking classes will launch soon.
If you would be interested in our healthy food, why not joining us! We are here for sharing the home-style healthy cooking for you.

Naoko xx