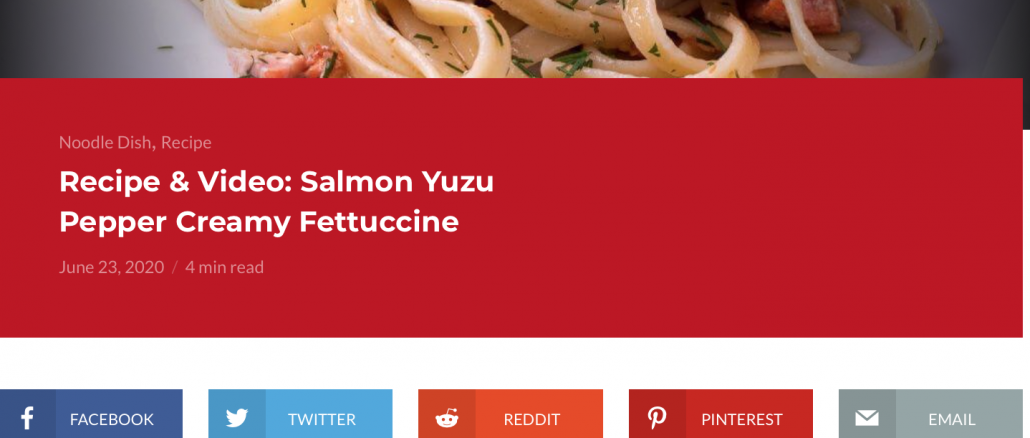 Umami Insider, our partner in N.Y., have just released their new cooking video which was made by Naoko's Kitchen's recipe.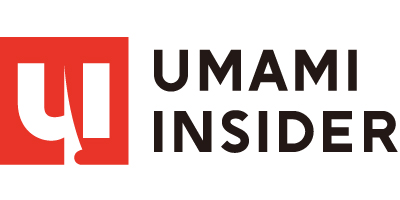 We have tied up with promoting Japanese food which is going to be well-known as healthy food over the world since 2018. Naoko's Kitchen has supplied our original recipe of Japanese home-style food/taste and Umami Insider has brought the recipe to life.

This time, we are going to share a fusion cuisine of marriage of Italian pasta and Japanese condiment.

We hope you enjoy the video and cooking at home.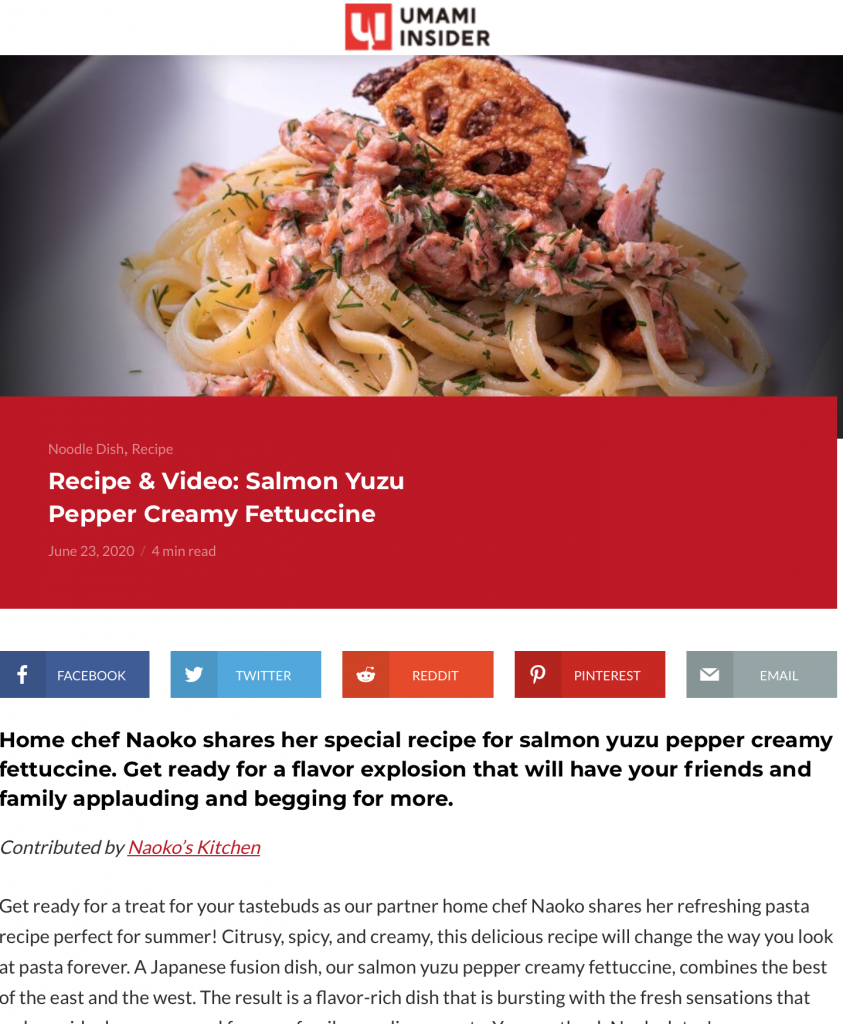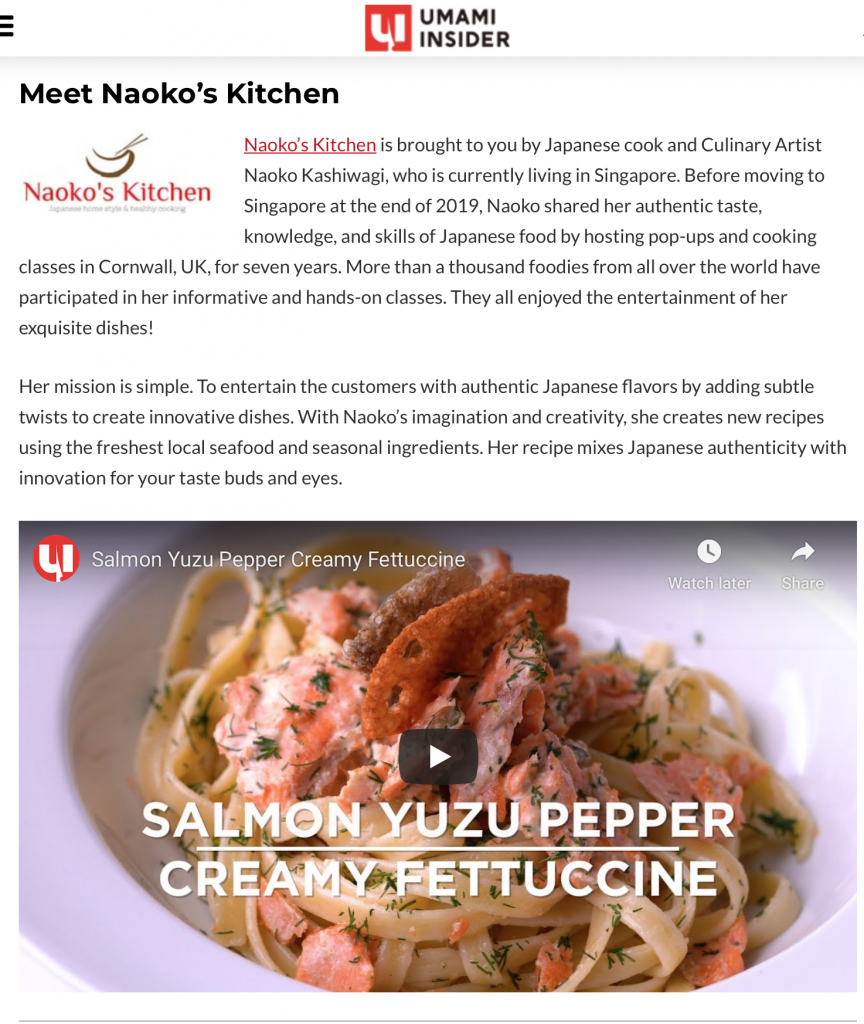 Click HERE for the cooking video and recipe.

Happy Cooking!