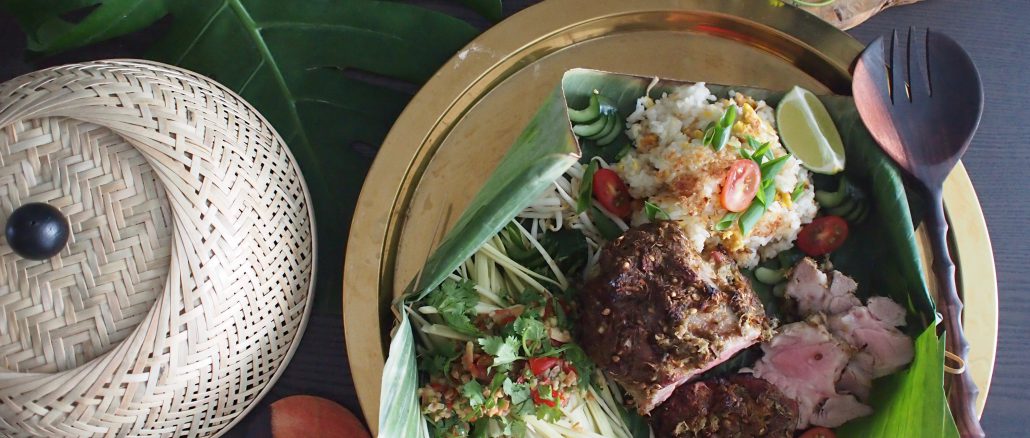 Hi, everybody!
Thanks for visiting our food blog.

We had very wet morning here in Singapore, a lot of rain shower and lightings. It is absolutely like a summer season in Japan and I mused on my childhood in summer.
Anyway, shall we start today's food's story?

Today's cooking we are going to share was Thai food -Spiced Pork Shoulder, Yam Som Tam (Green Mango Salad), Fried Rice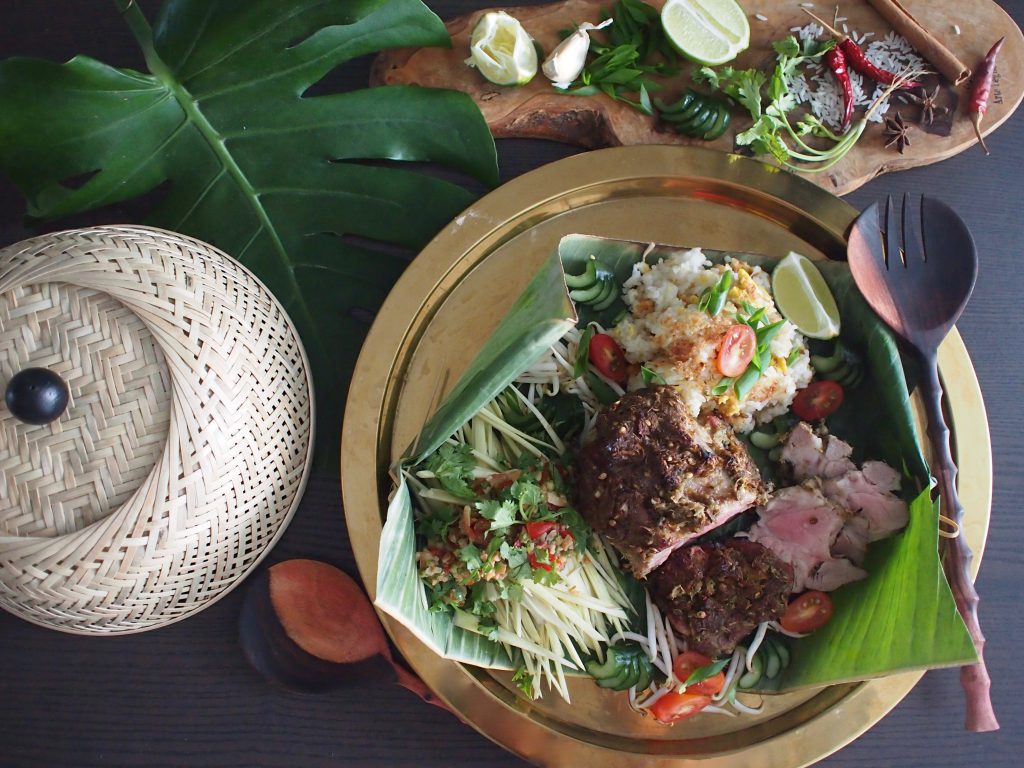 Why we chose this cuisine is that we would have liked to share a revised regulation of pork meat.
The United States Department of Agriculture (USDA) recommends that pork is cooked to 145F (62.8C), and has a 3-minute rest after you take it off the heat. 62.8C?! Wow, that's game changer! I used to throughly cook any pork to well-done, but I personally prefer juicy and succulent meat whatever any types of meat. So, as my first trial for a pink pork meat, I chose that Thai dish.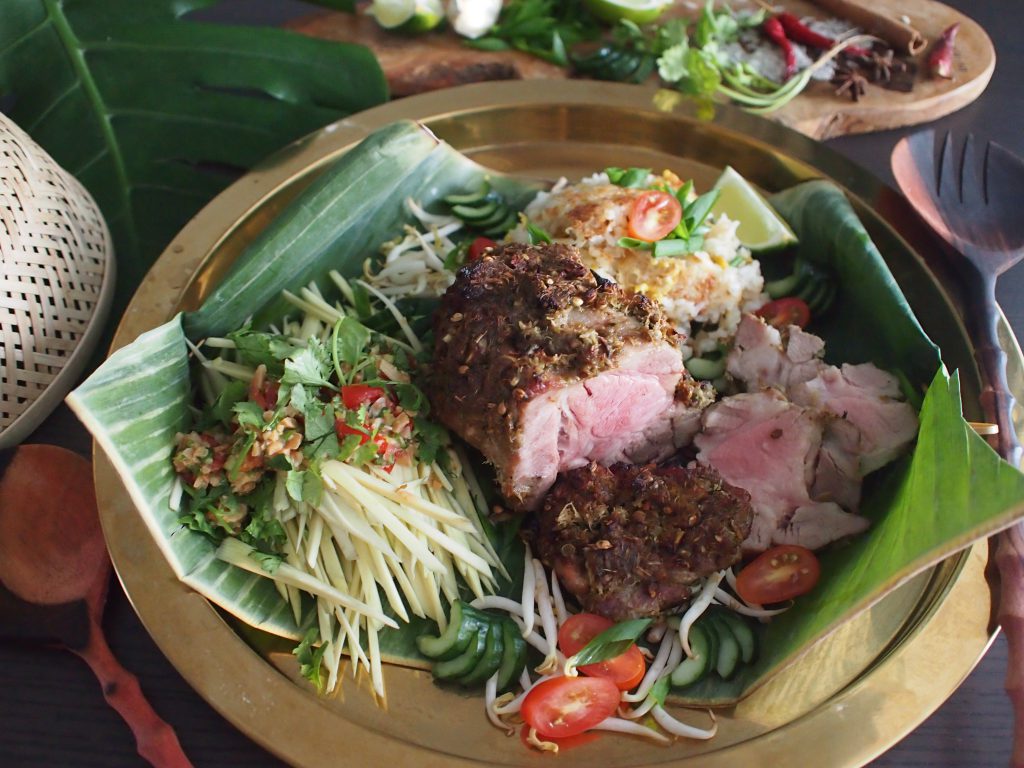 The pork shoulder was seasoned with lots lots of herbs and spices, and also coated with honey too. Hence the flesh was so moist.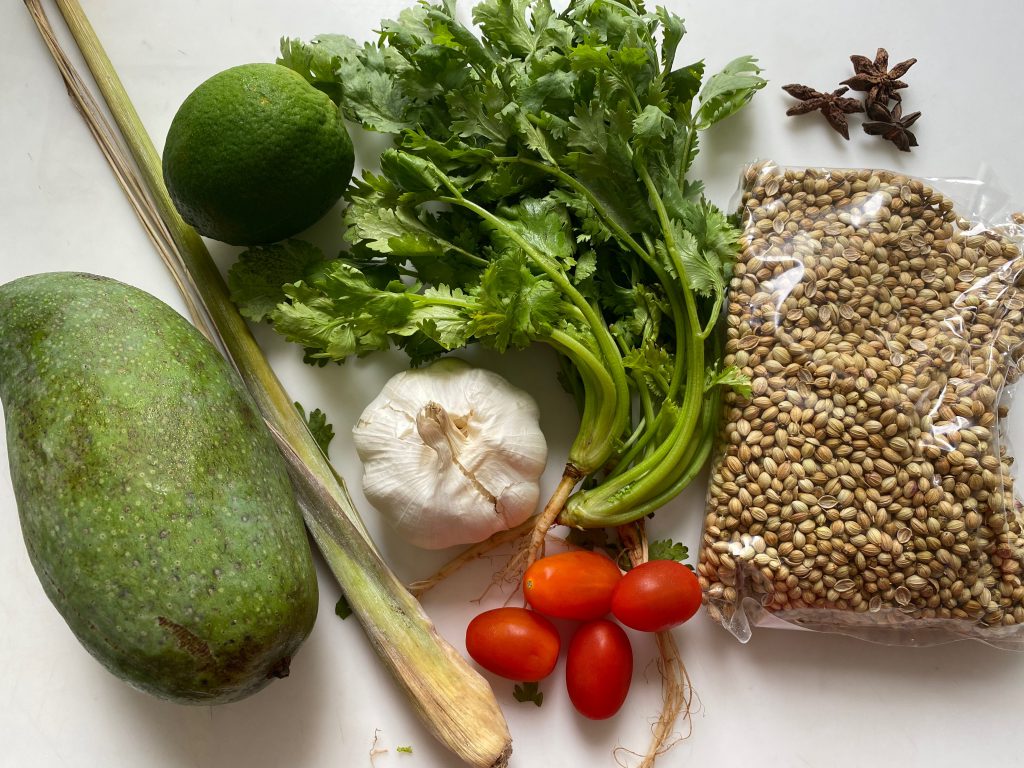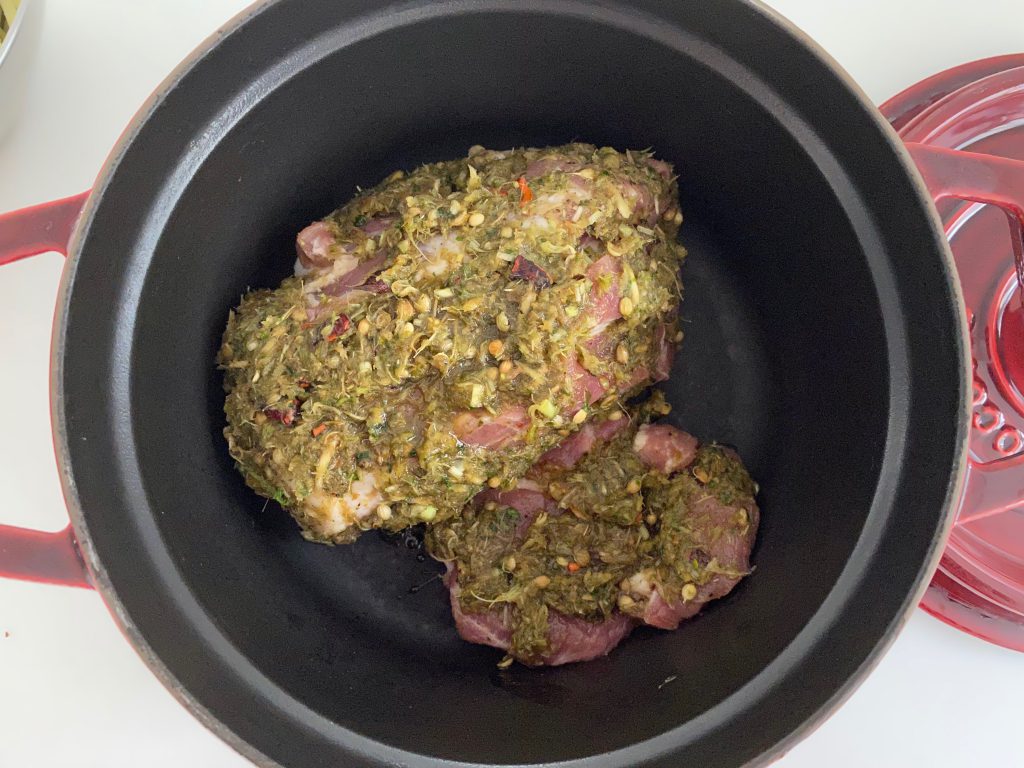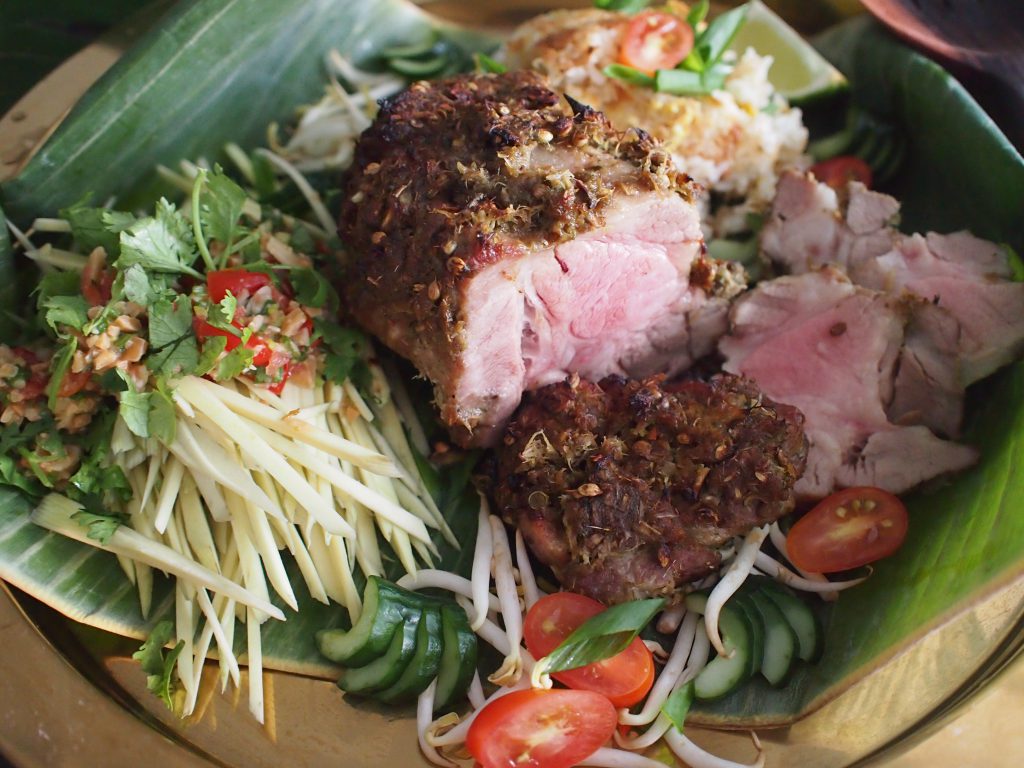 I'm stupidly curious about new experience of cooking, so I purchased the very fresh pork meat and cooked it to absolute medium rare.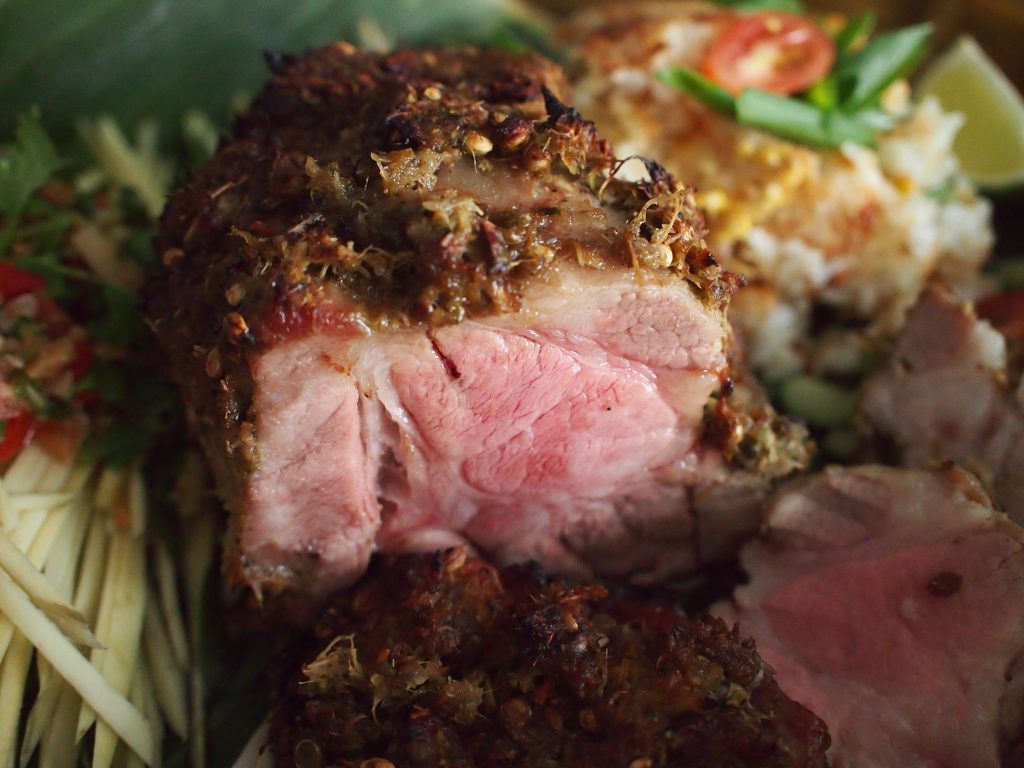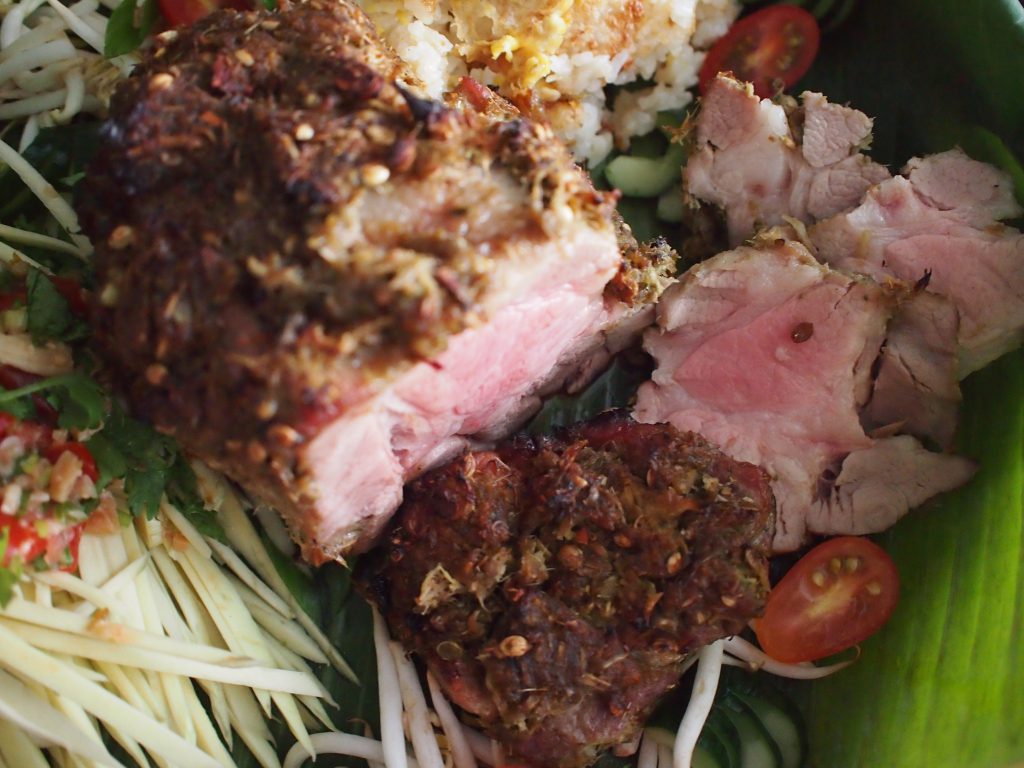 I know somebody would not be able to accept such a pink pork meat, and I did not want my children to be exposed to any risk for food poisoning, so due to consideration, I separated the pork for them and cooked to well-done for kids.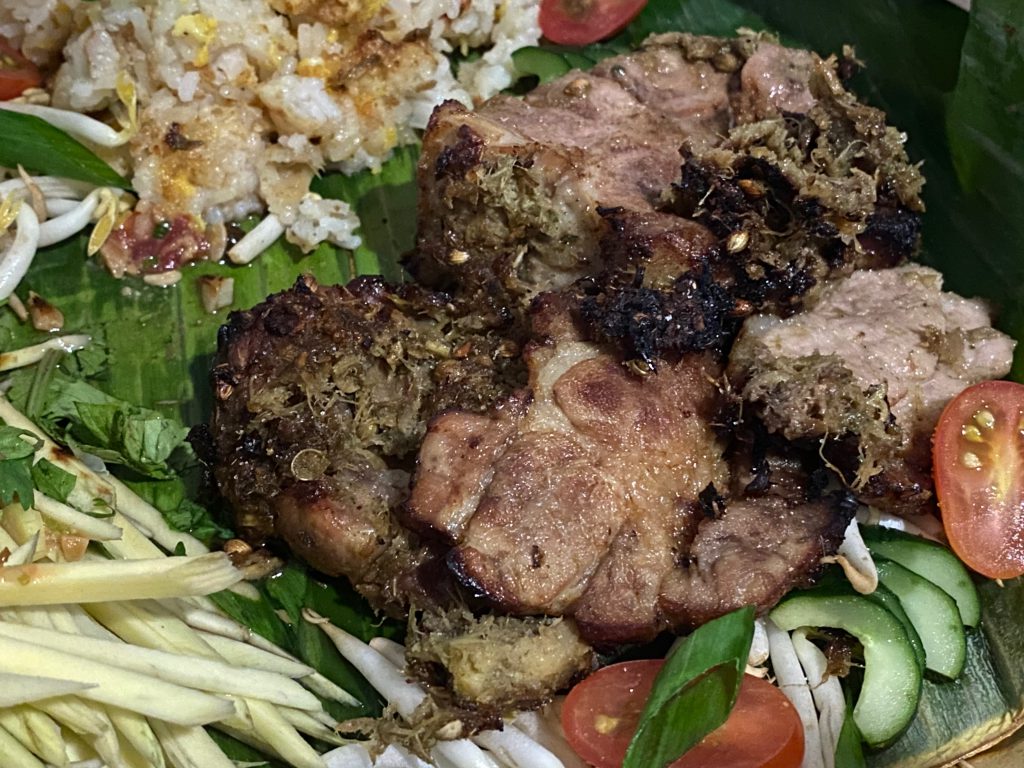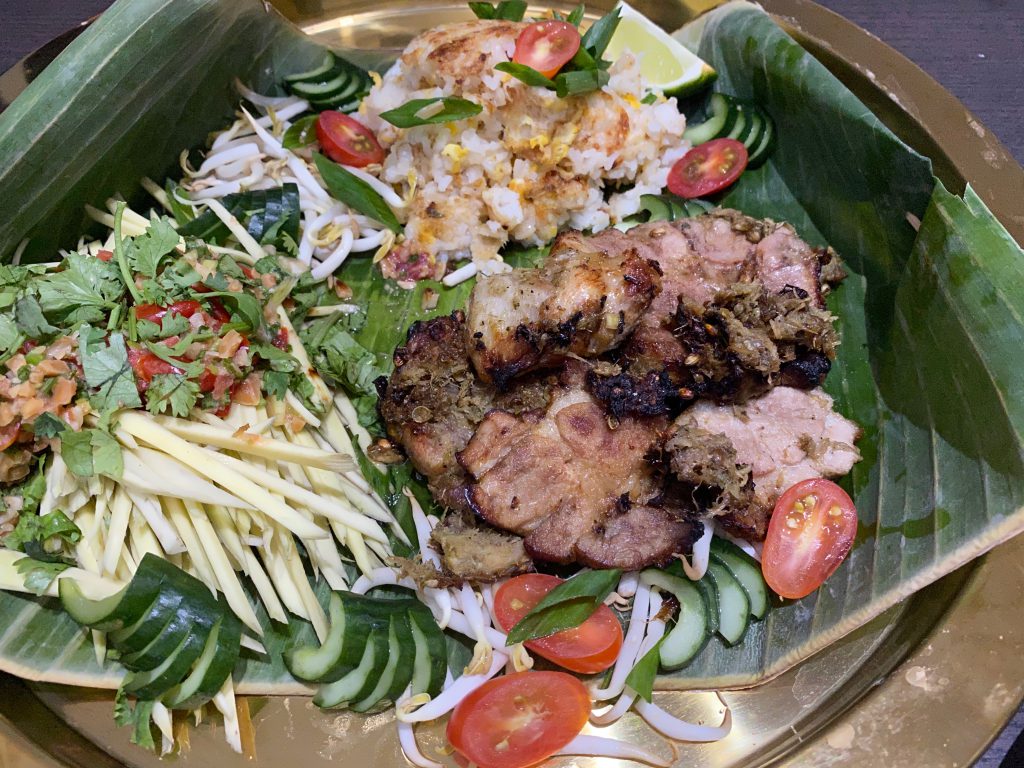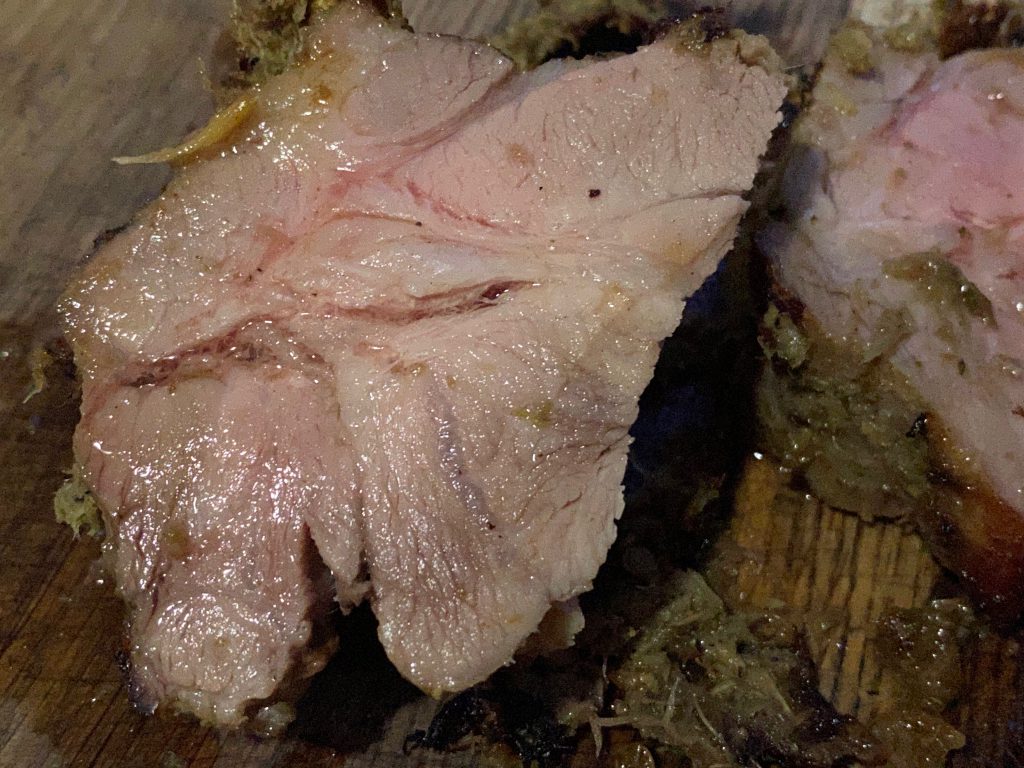 Still so succulent, amazing!
Please let me briefly share other food just for your information.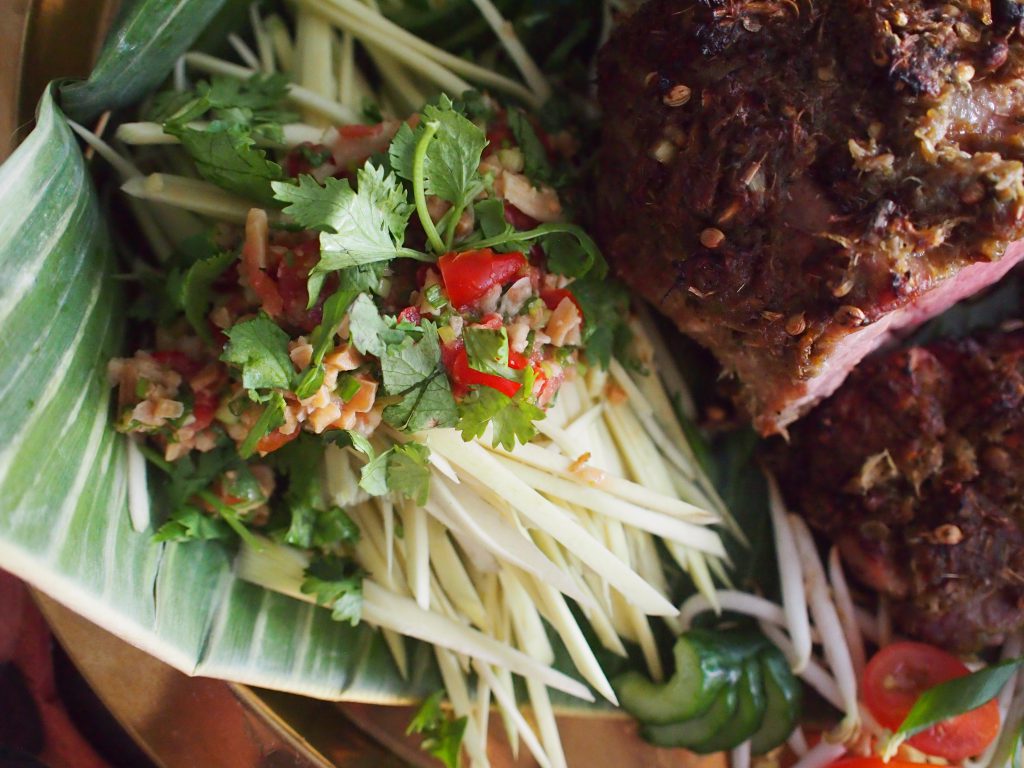 Yam Som Tam and fried rice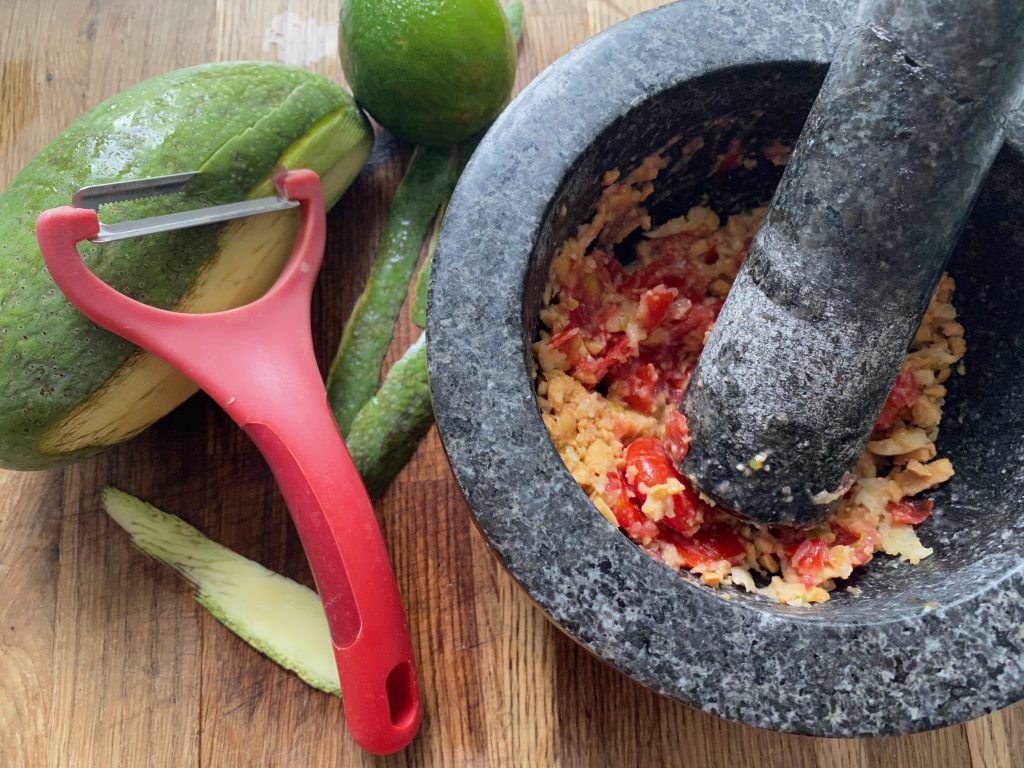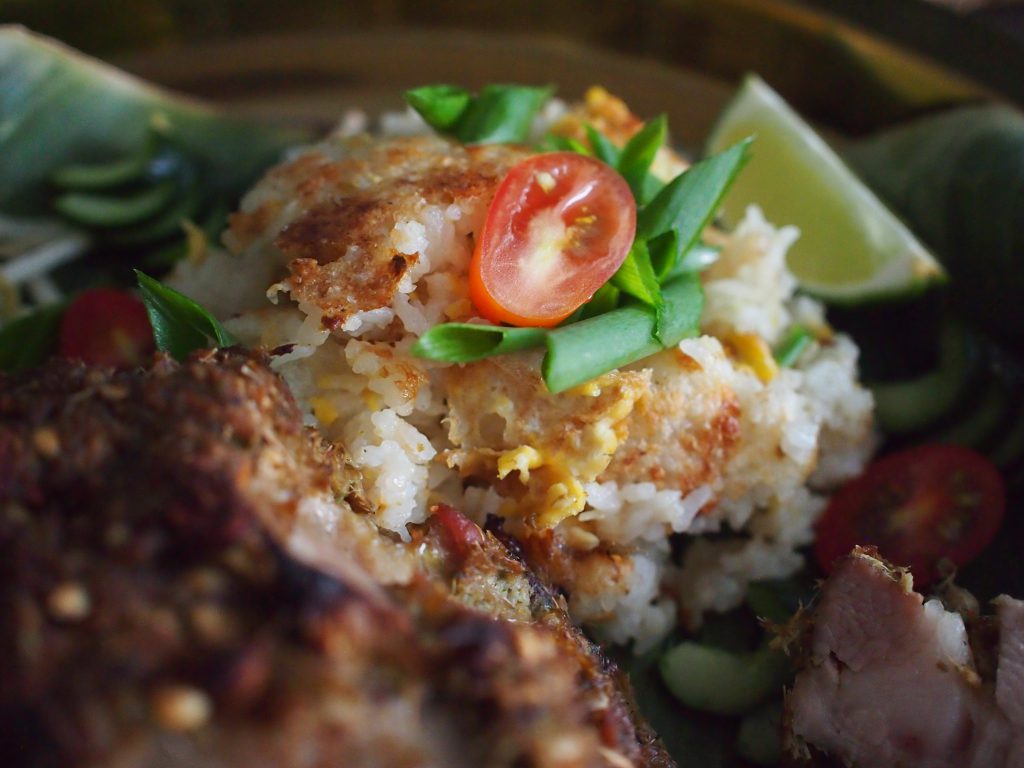 Would you like to know the outcome of pink pork? The answer was spot-on! Nothing problem for us and really enjoyed juicy and flavourful meat.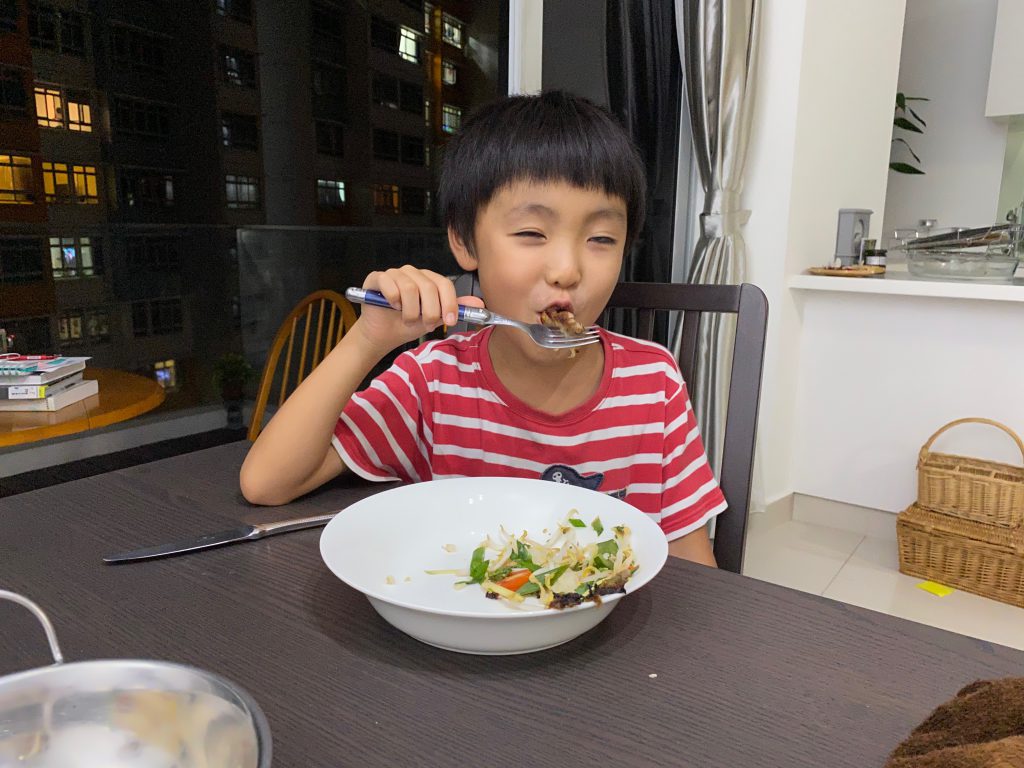 Thank you for your interest in our blog and we hope our sharing would work for your inspirations.

See you in my website again soon.
Have a lovely and fulfilled day, everybody.

Naoko xx