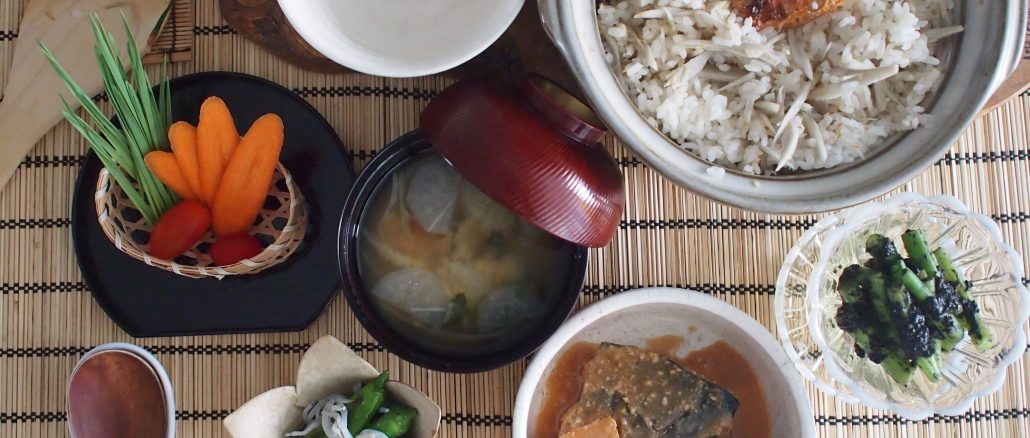 Hi, everybody!
Thanks for visiting our food blog.

Today, we are going to share very traditional Japanese homestyle foods -Simmered Mackerel in Miso Souce, Chargrilled Shishitou, Sesame Seasoned French beans.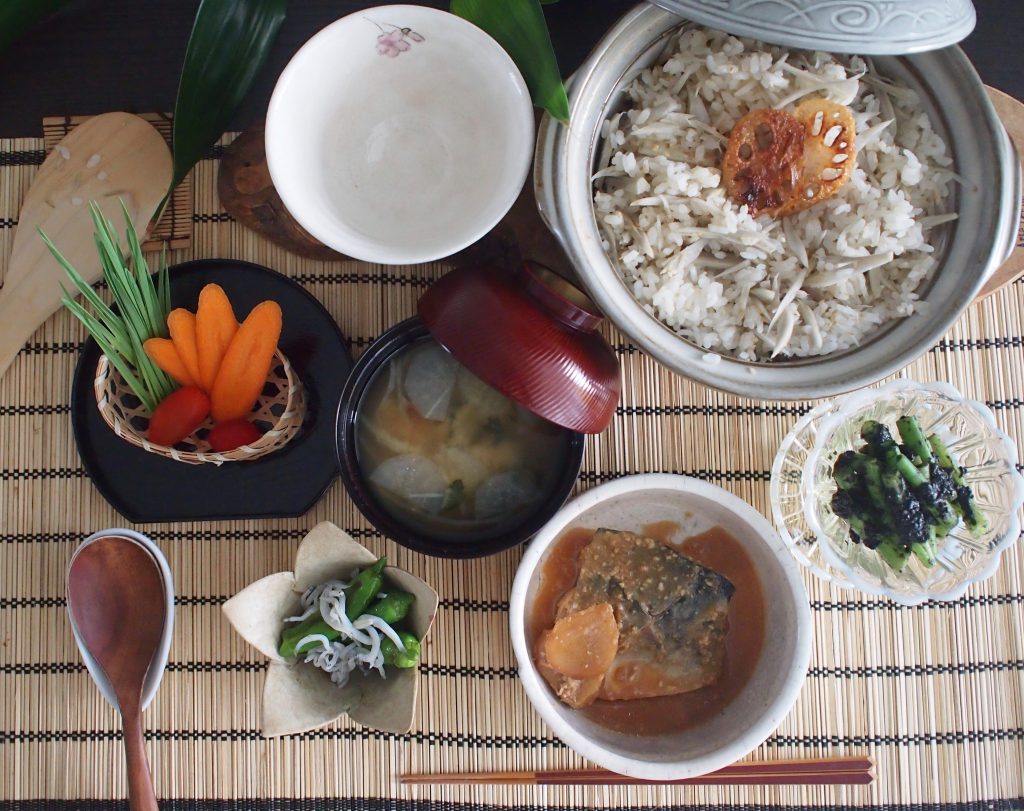 All dishes are very well-known and common for home cooked food in Japan.
The first one is Simmered Mackerel in Miso Souce (Saba no Miso-ni 鯖の味噌煮).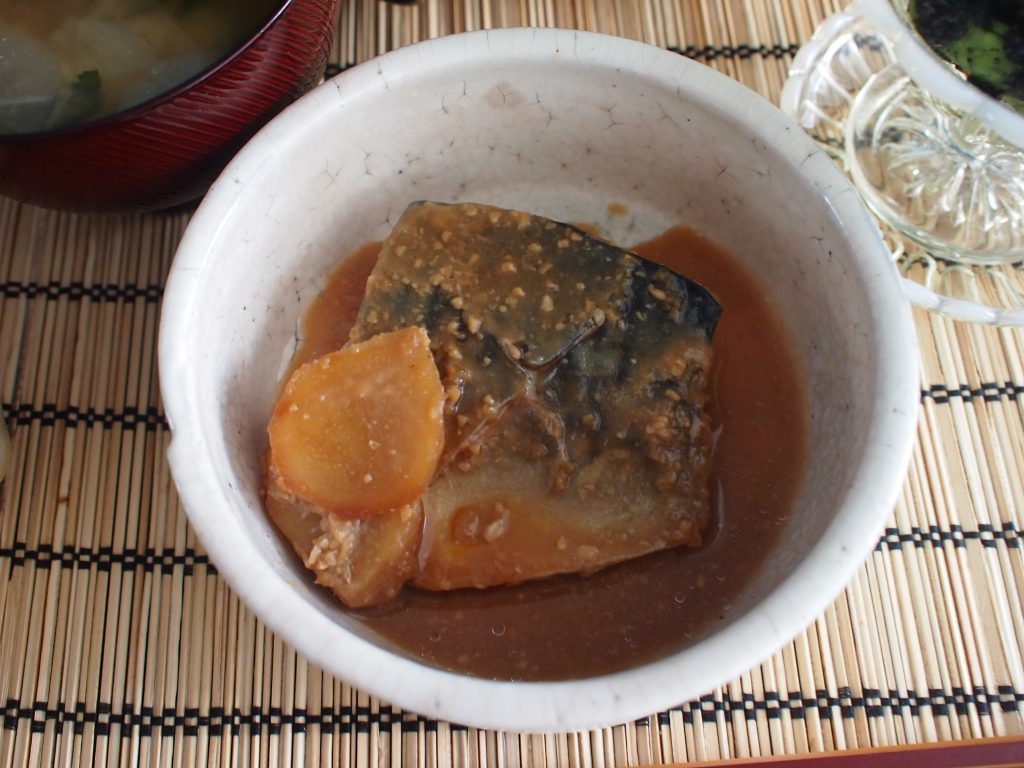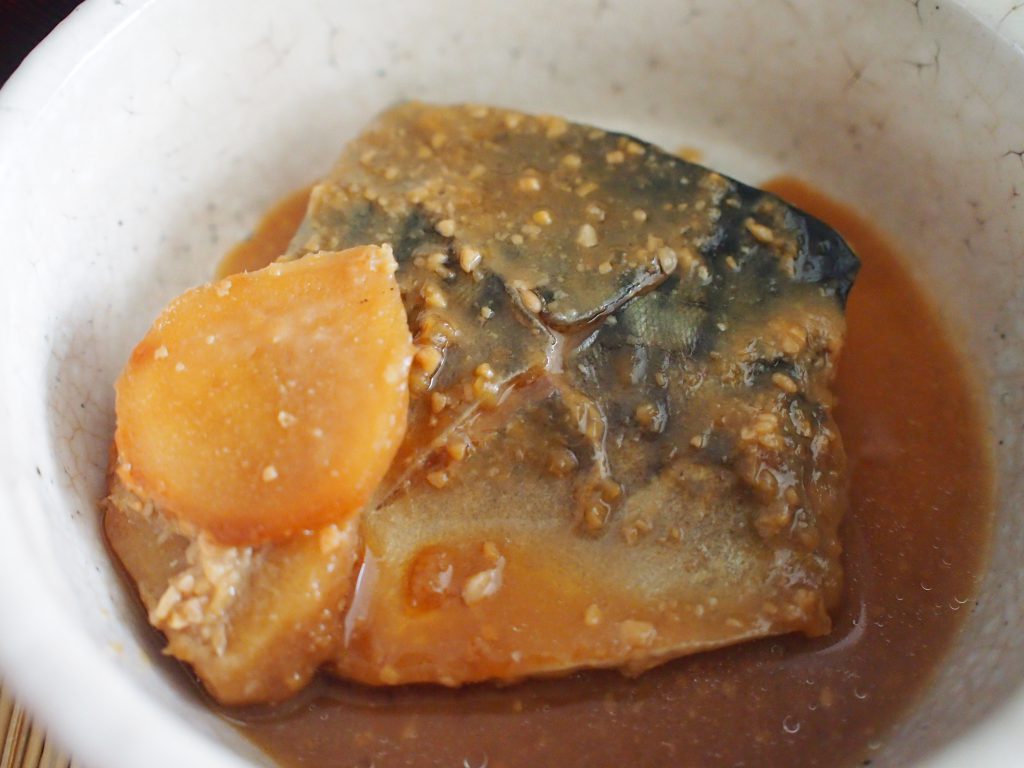 We use white Miso for that food and, for a proper formal cooking, I should sieve the Miso removing any bits of soya beans in the Miso paste before adding to the mackerel in order to make the texture is smooth. However I omitted this step as I lost my sieve during our big move from the UK (oh dear!). So, if you would like to try this hearty Japanese dish, it would be worth try sieving these bits from the Miso paste.
The next one is Chargrilled Shishitou.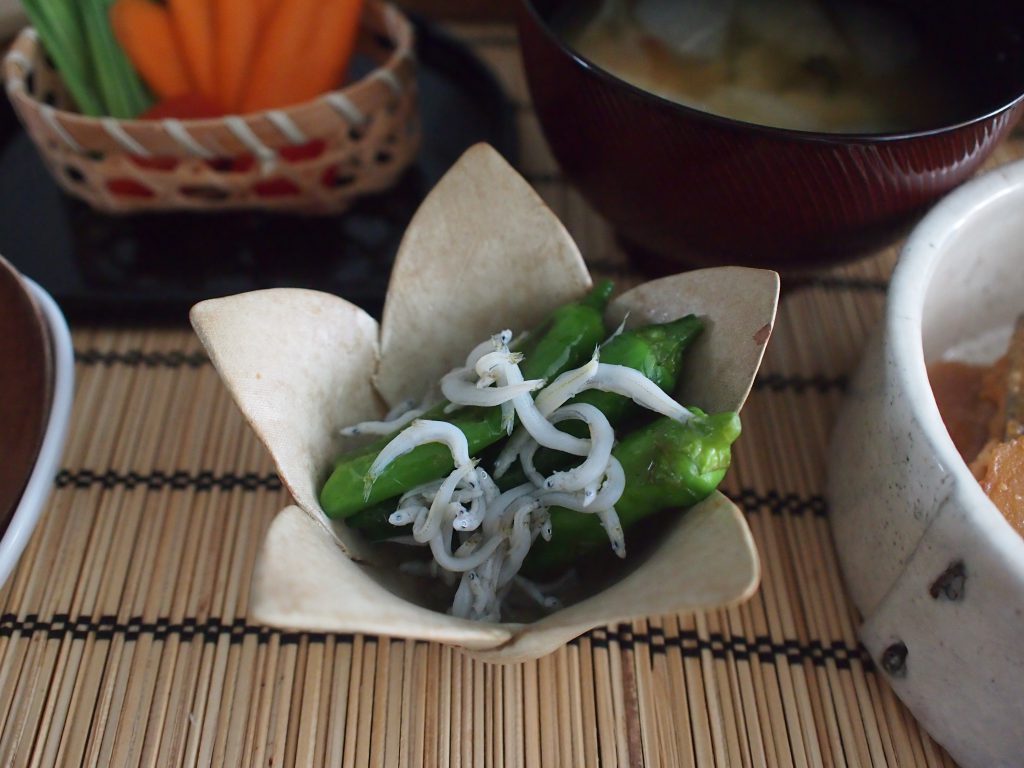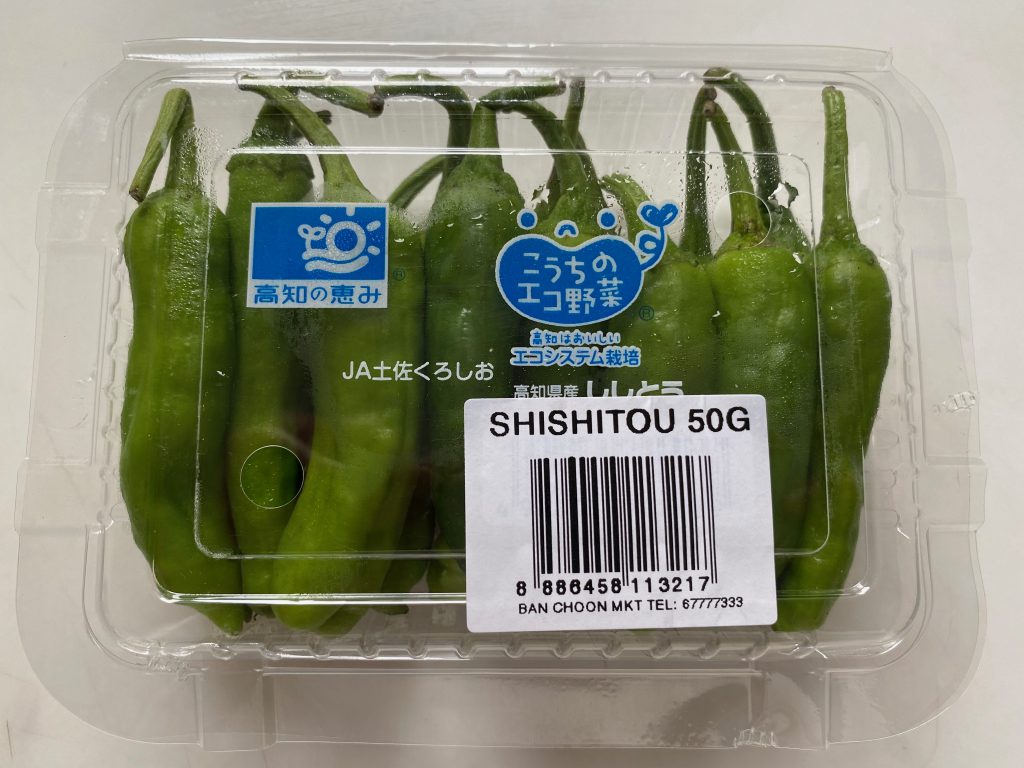 Shishitou looks like green chilli but that is not hot. To be honest, when I was little, there were some sort of hot Shishitou and sometimes unluckily I picked these harsh one and I was so upset because I was too young to taste such a hot food. So, I was not keen to have Shishitou so much and Shishitou was kind of Russian roulette for me (not exaggerated!) Still I remember these nostalgic memory 🙂 Against these sweet memories, Shishitou has been improved for breed and nowadays I haven't met any hot Shishitou. I hardly dare to say it is good or bad!
Alright, let's go back to the story of cooking, I coated the Shishitou with oil for keeping their vivid green colour and charred them.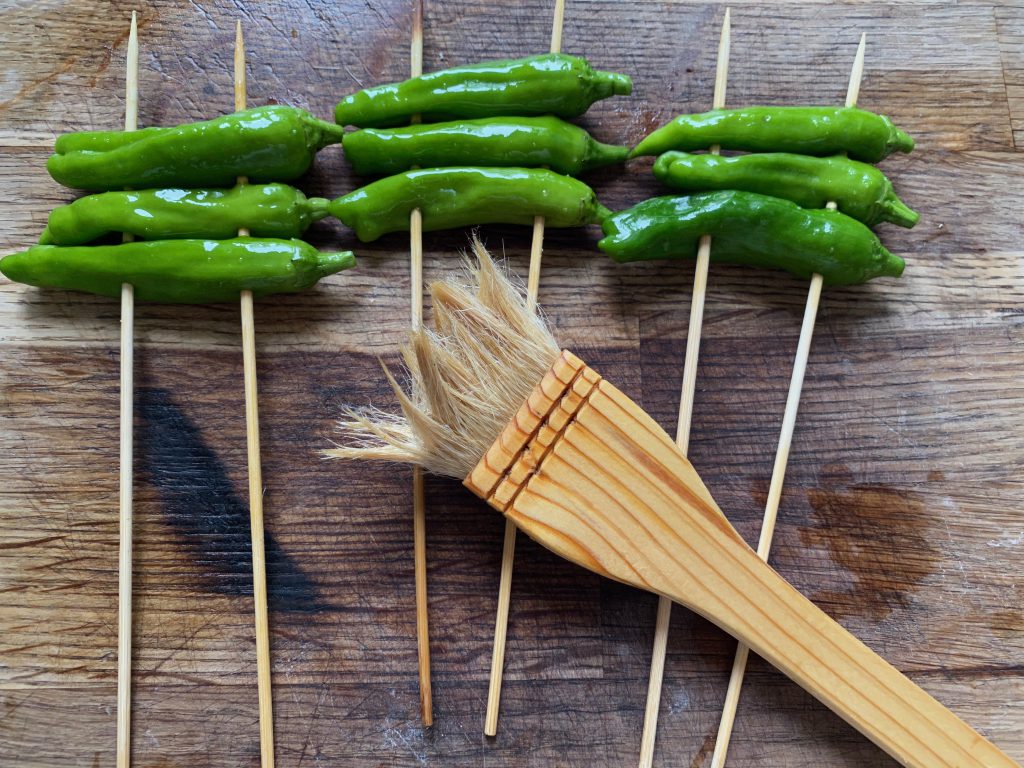 Once after heating them, marinated in a Dashi soup which was made of Soy sauce, Sake, Kombu and Katsuobushi (dried bonito flakes). It was absolutely delightful to appreciate the Umami juice oozing into our mouth!

The next one is Sesame Seasoned French beans, which is called Goma-ae 胡麻和え.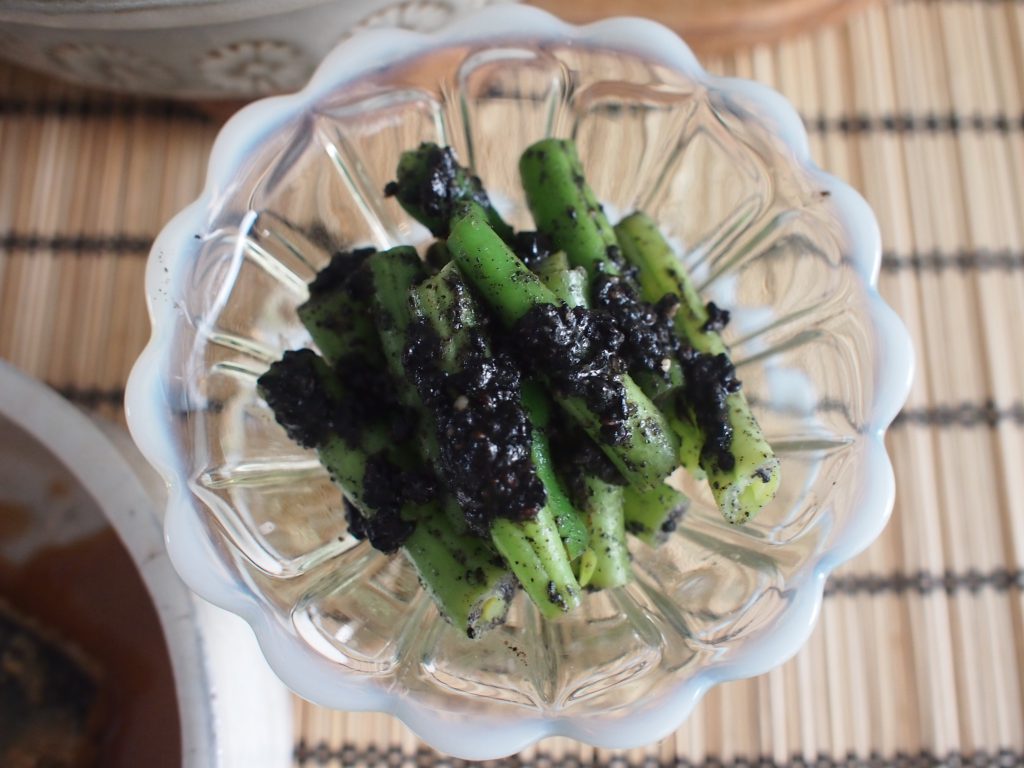 We use ground sesame seeds which emanates more wonderful flavour of sesame seeds. Delicious and super nutritious vegetarian's food.

Other dishes are Kombu (kelp) steamed burdock rice, Miso soup and Japanese pickles (漬物).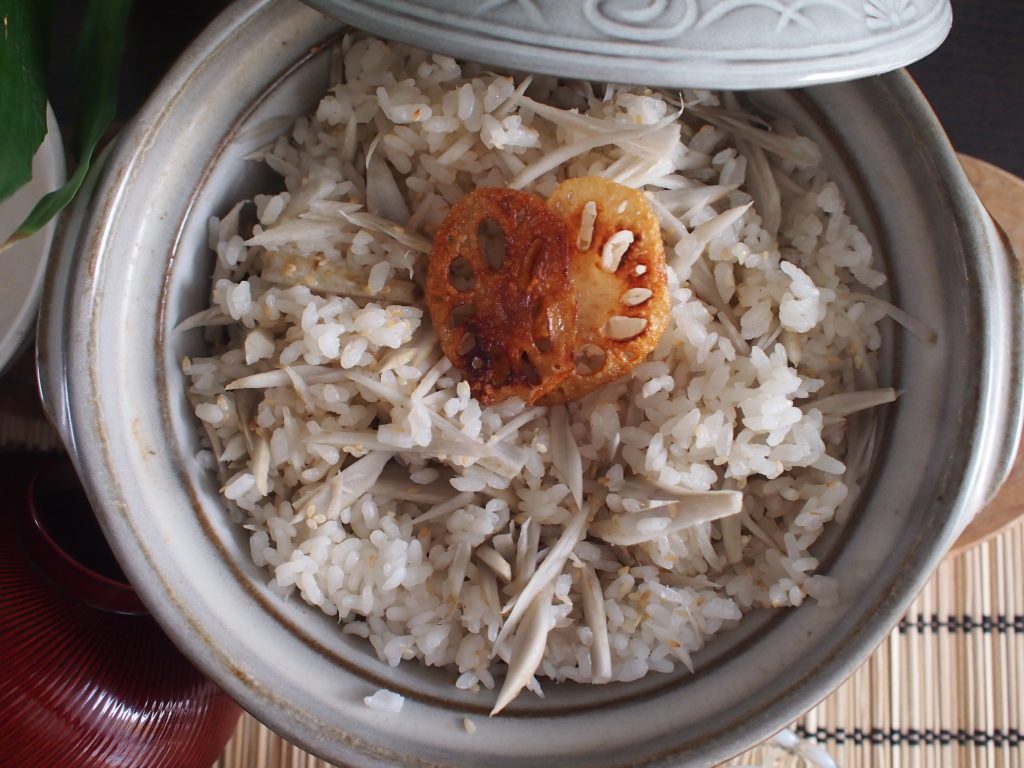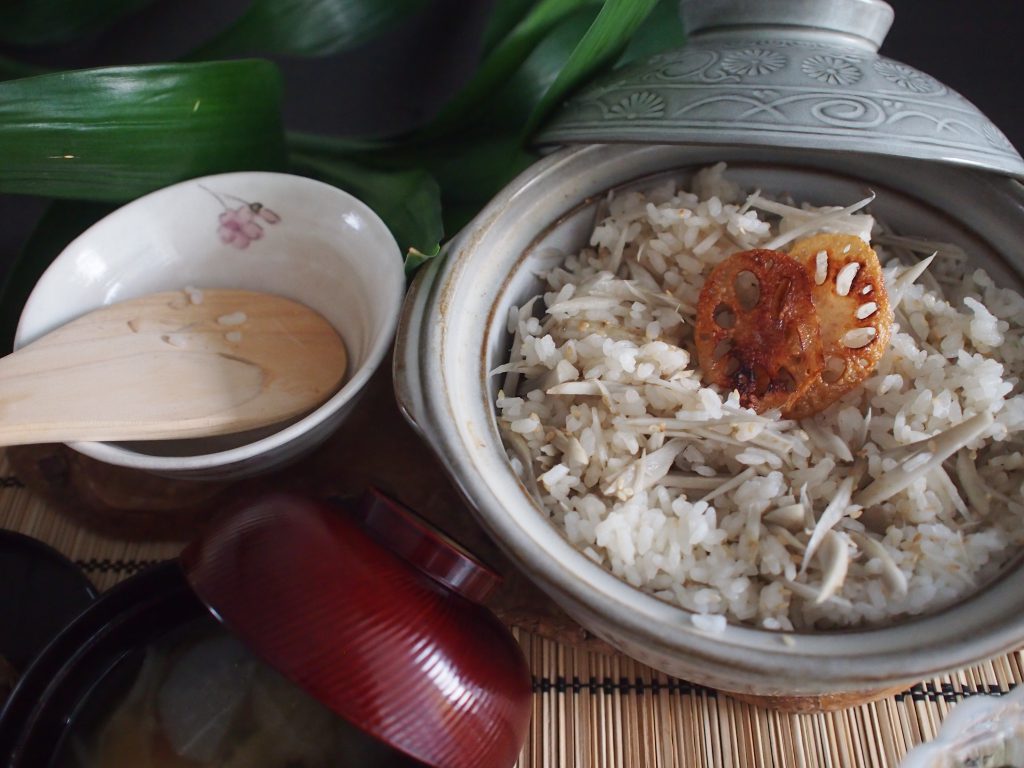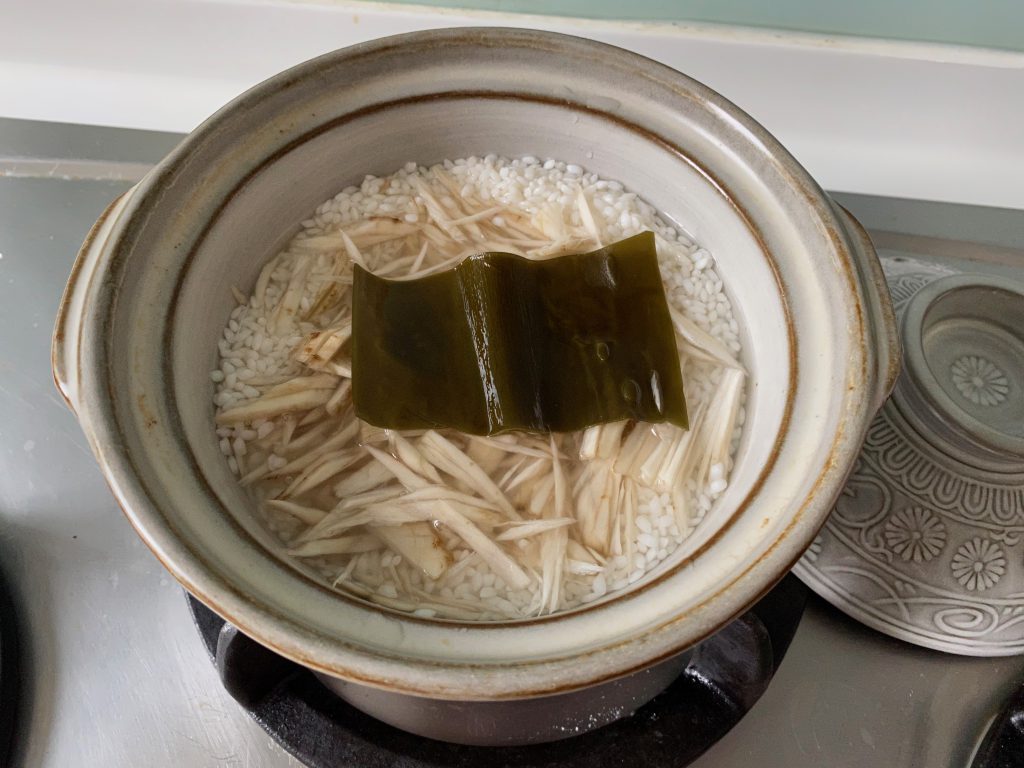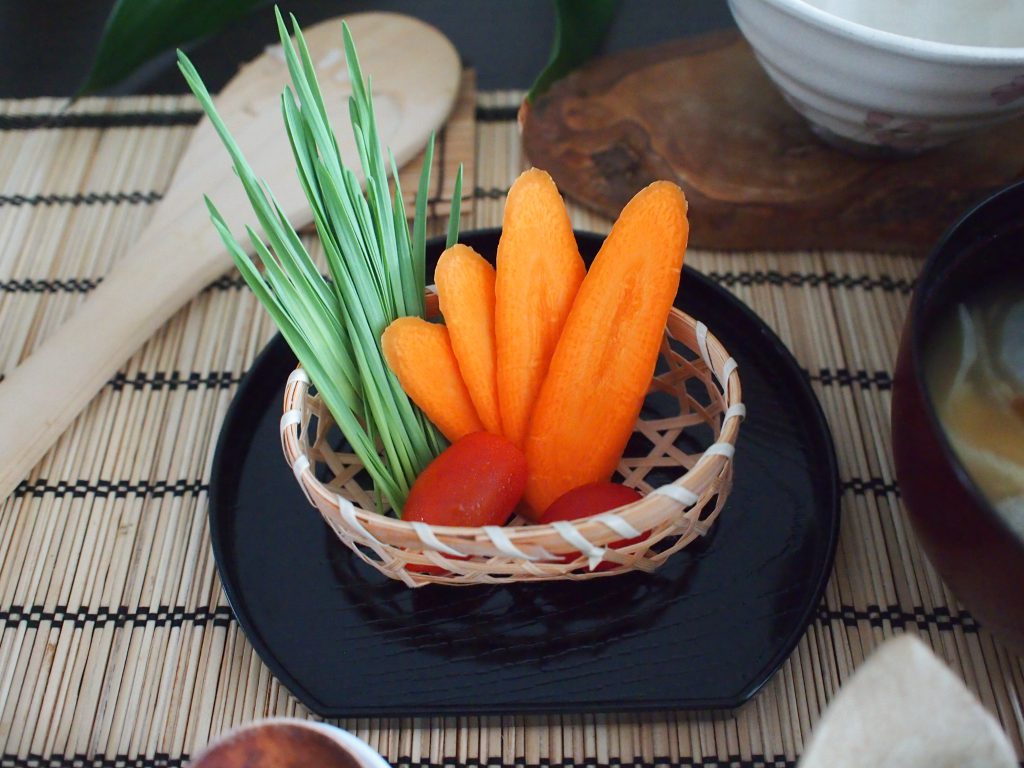 This was our basic style of 一汁三菜 (one soup and three dishes).

We all loved them and actually my older son declared that that mackerel dish was the best Japanese food in his life!!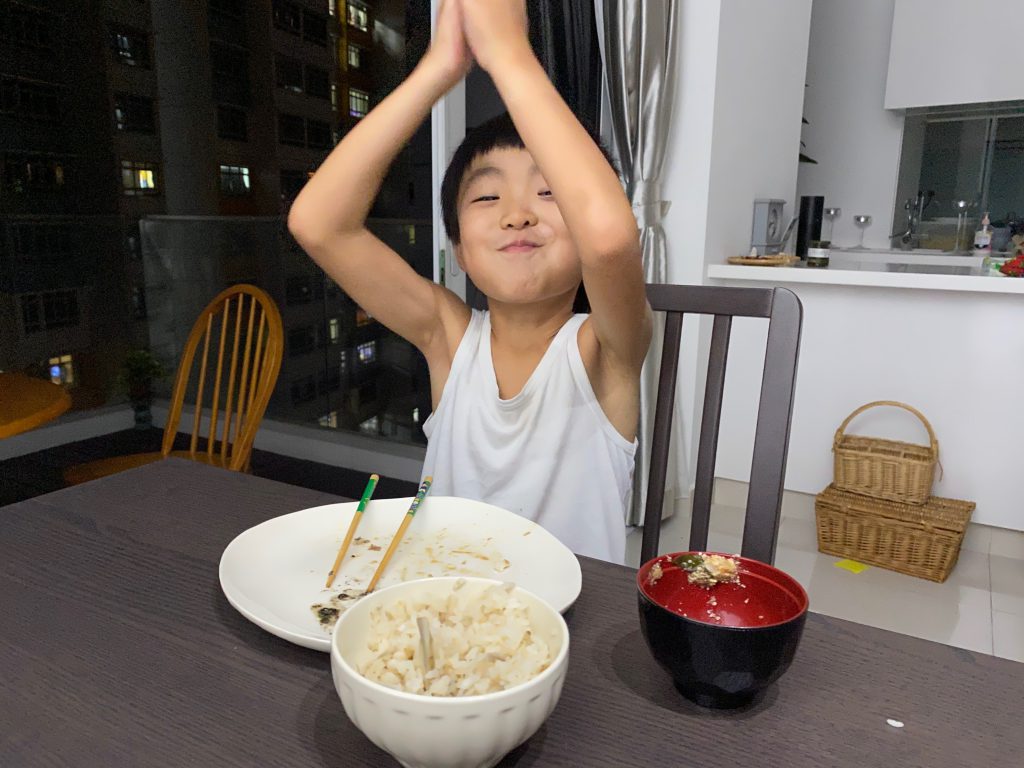 Clap, clap, clap!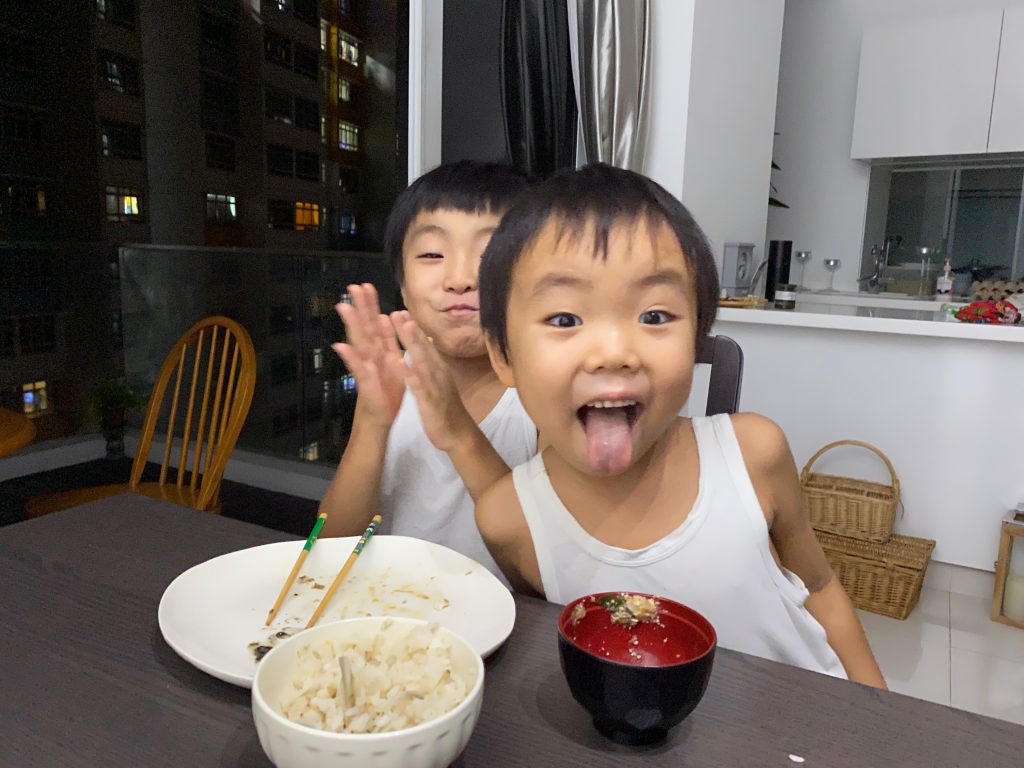 Happy, happy, happy!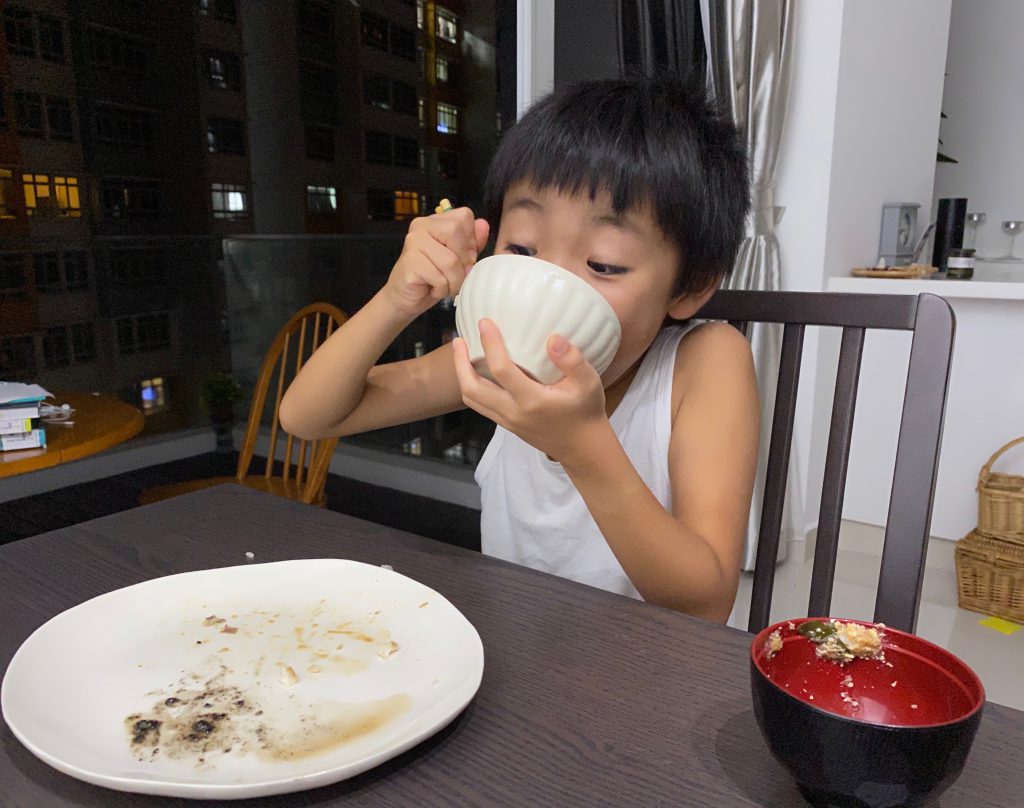 Devour, devour, devour!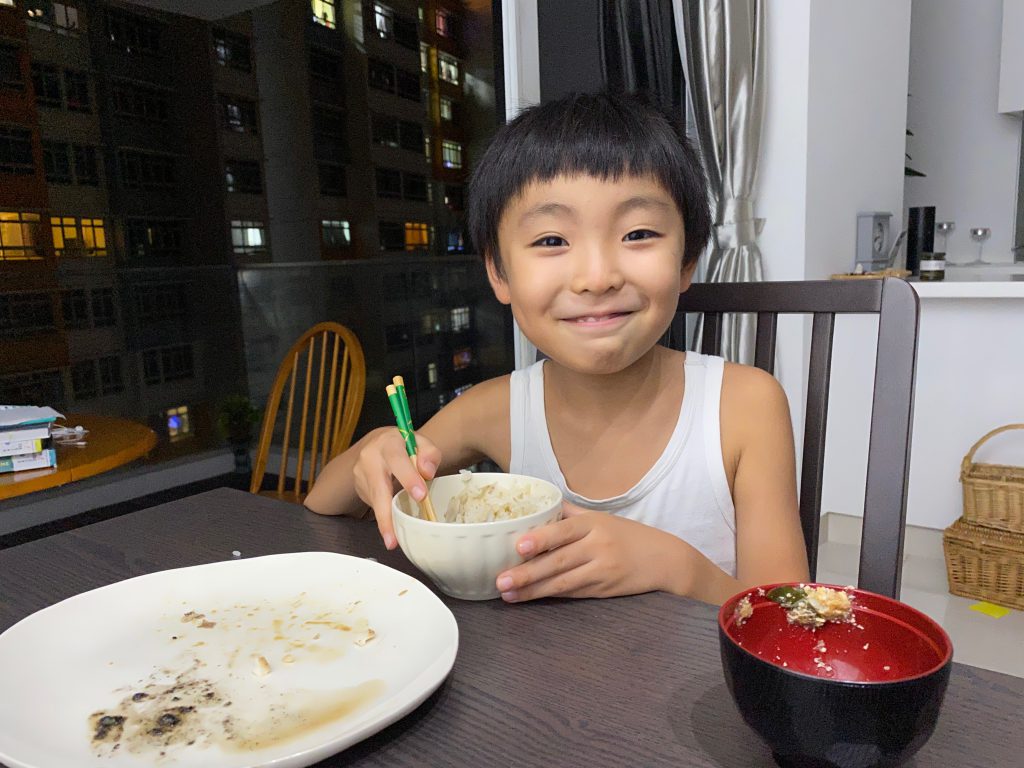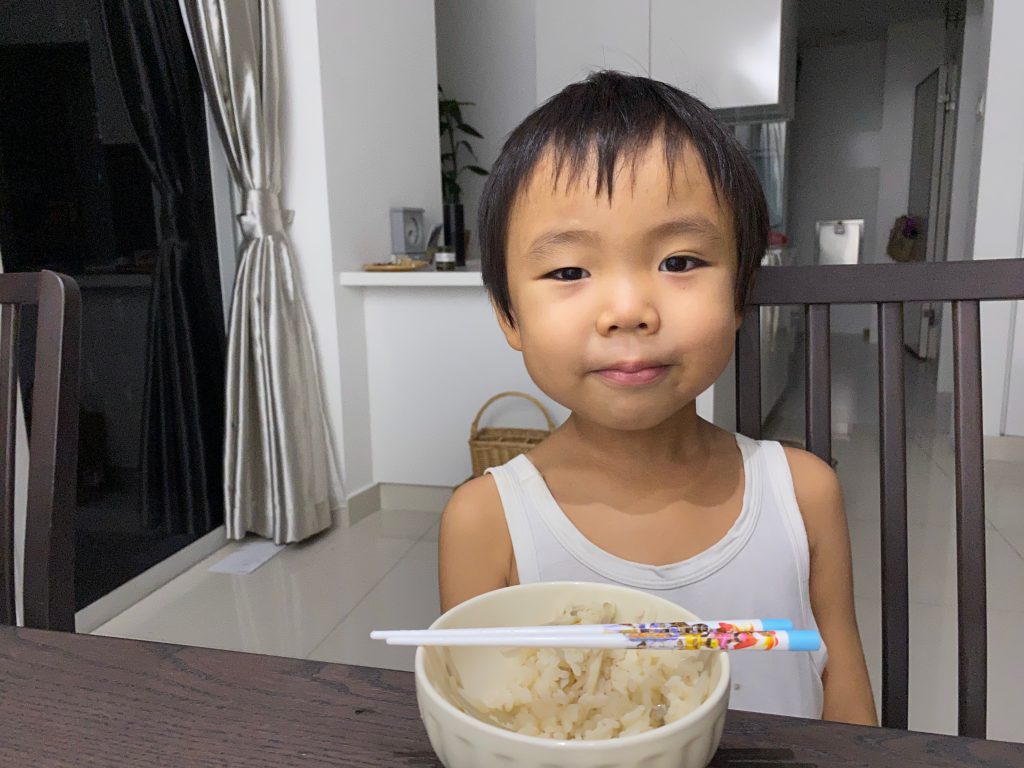 Well, it's Thursday today and one more day to go to the weekend (woo hoo!).
It's going to be very hot day today, so please keep yourself hydrated.

See you again in our website.
Have a wonderful day, everybody!

Naoko xx