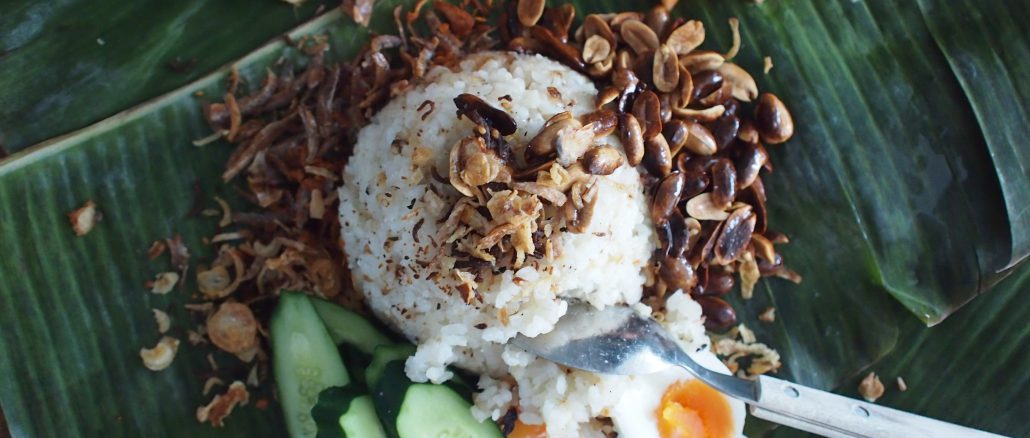 Morning, everybody!
Hello, new day!
Thanks for visiting our food blog and it's Thursday morning here in Singapore.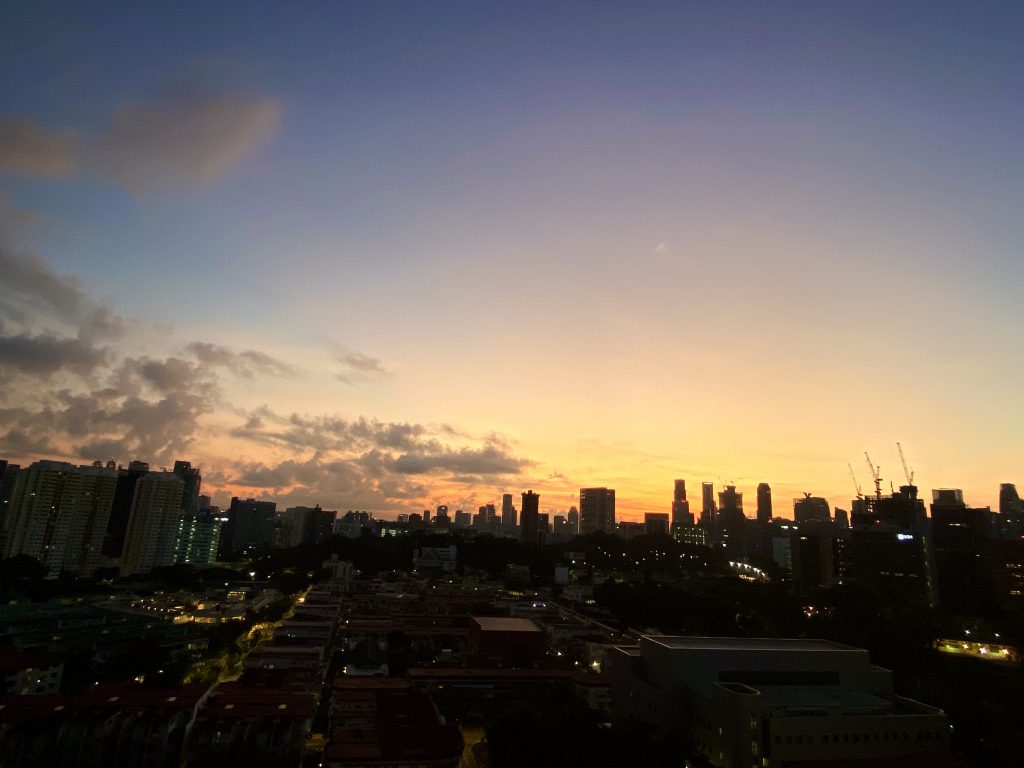 We are having another quiet and beautiful morning.
We hope you have a nice time at home.

Today we are going to share Malaysian food which is well-known and so popular over the world. Me and my children have made a plan to play an imitation trip around the world, the kids put down the pin on one country and they check any subject regarding the country, and I learn their country's national dish.

The other day, my boy advocated Malaysia which is our neighbour. So I took out the cook book I am borrowing from the library.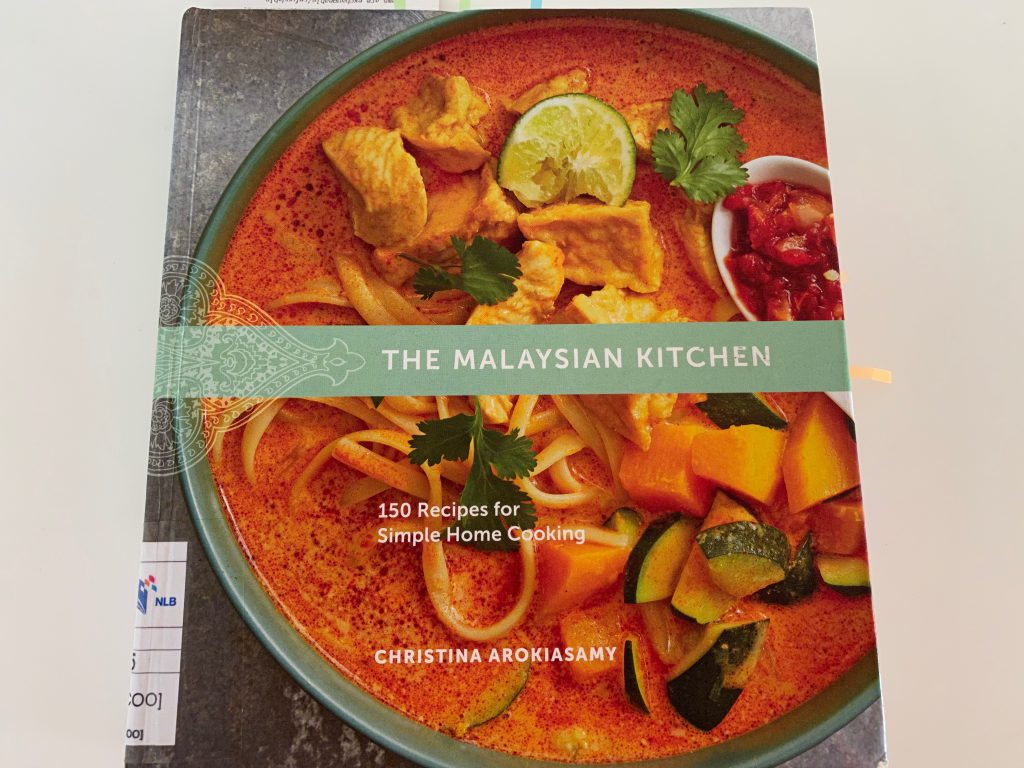 I pretty like this cook book as the author is authentic Malaysian lady and her recipes are so kindly explained details which people should mind when we cook. Then I put the book mark on the page of Nasi Lemak as we all love that.

This is the one I made following the recipe.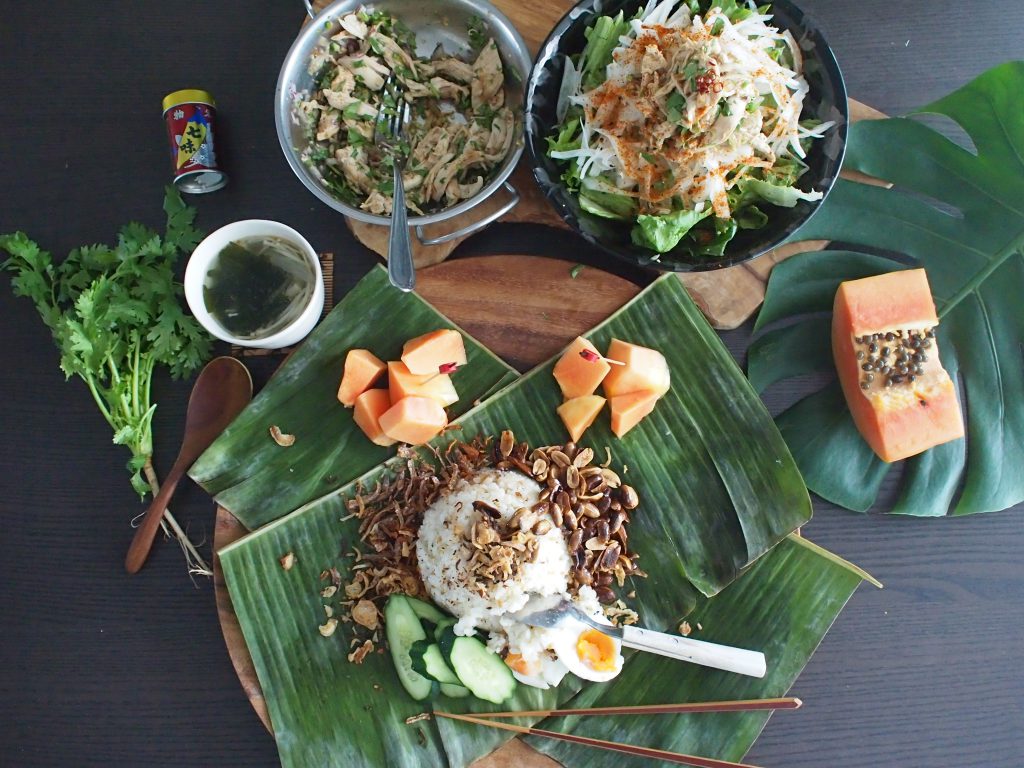 According the book, nasi means rice and lemak means rich and creamy. And also she called it the country's national dish.
Kids strive home learning well, so there is no excuse not to learn any new skills for me!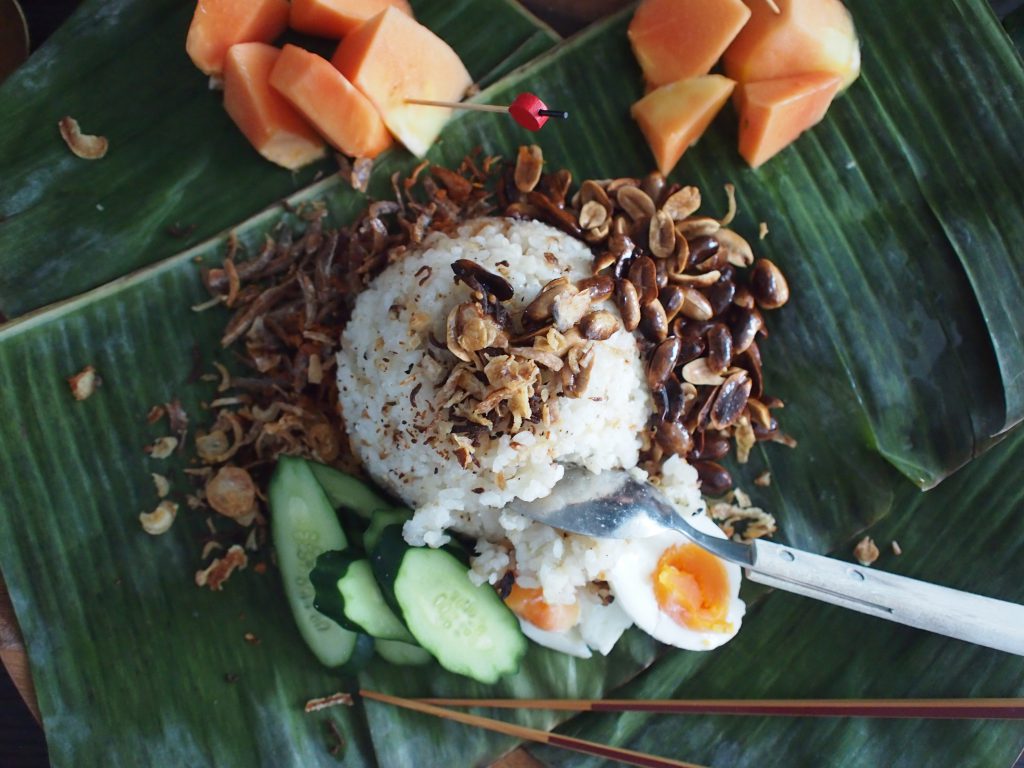 I don't have basmati rice, so I cooked Japanese short grain rice instead, but oh well, never mind, this is the home-style cook.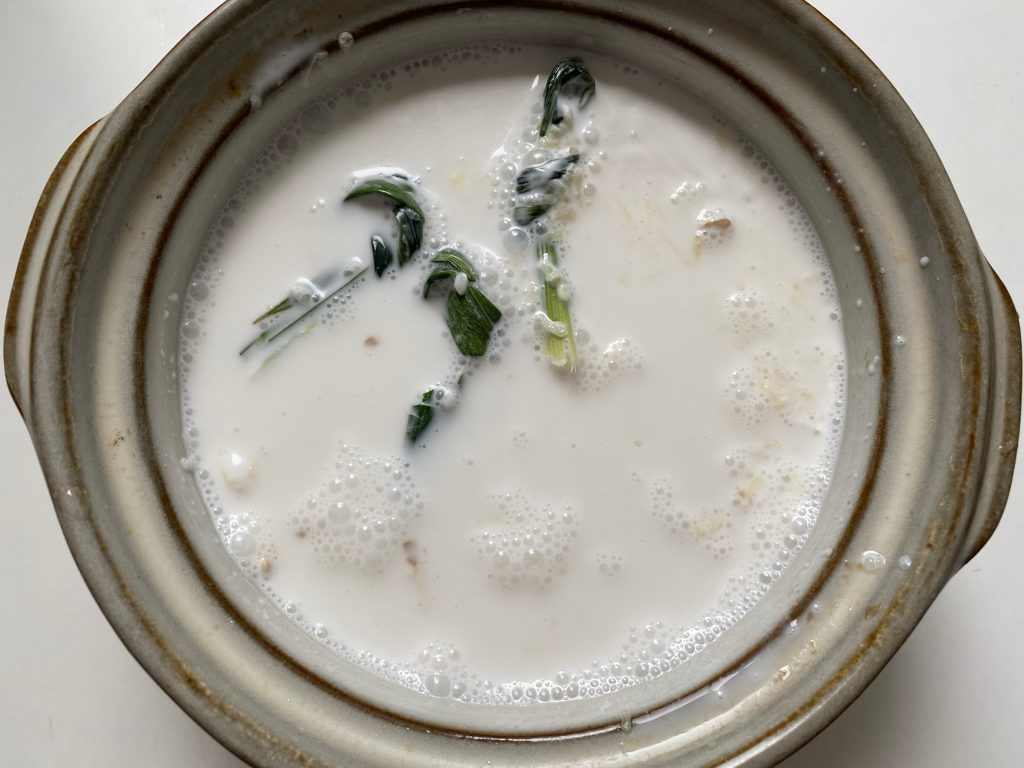 Boil the rice with coconut milk and pandan leaves etc together. Smell is wonderful and stimulated my appetite!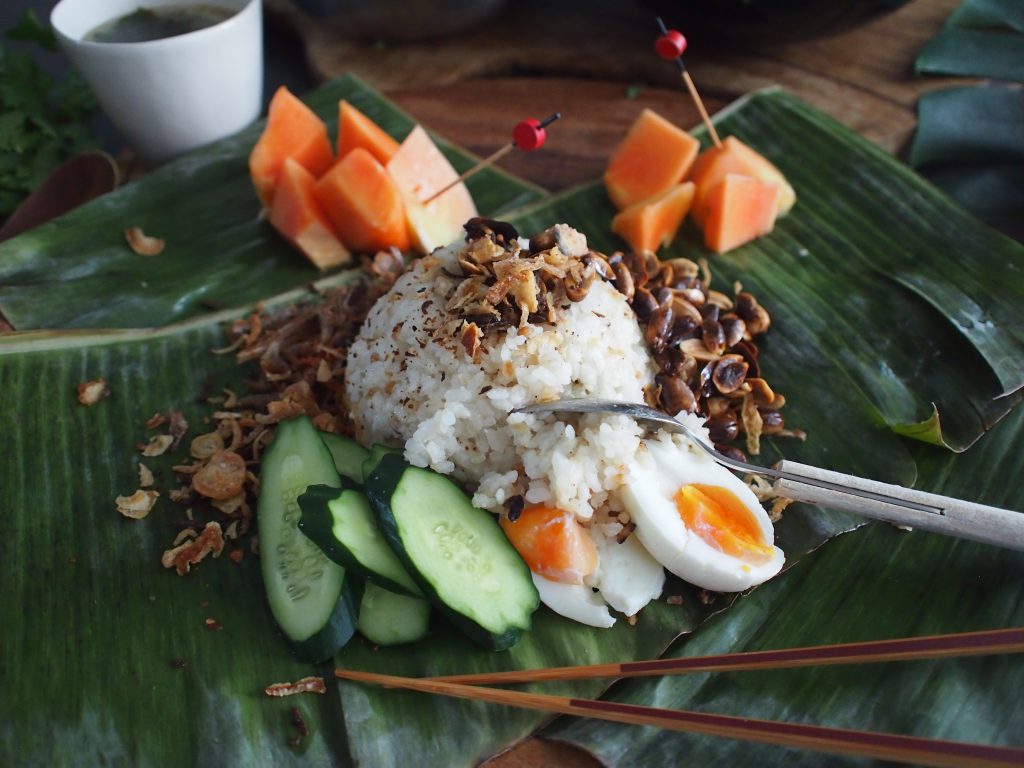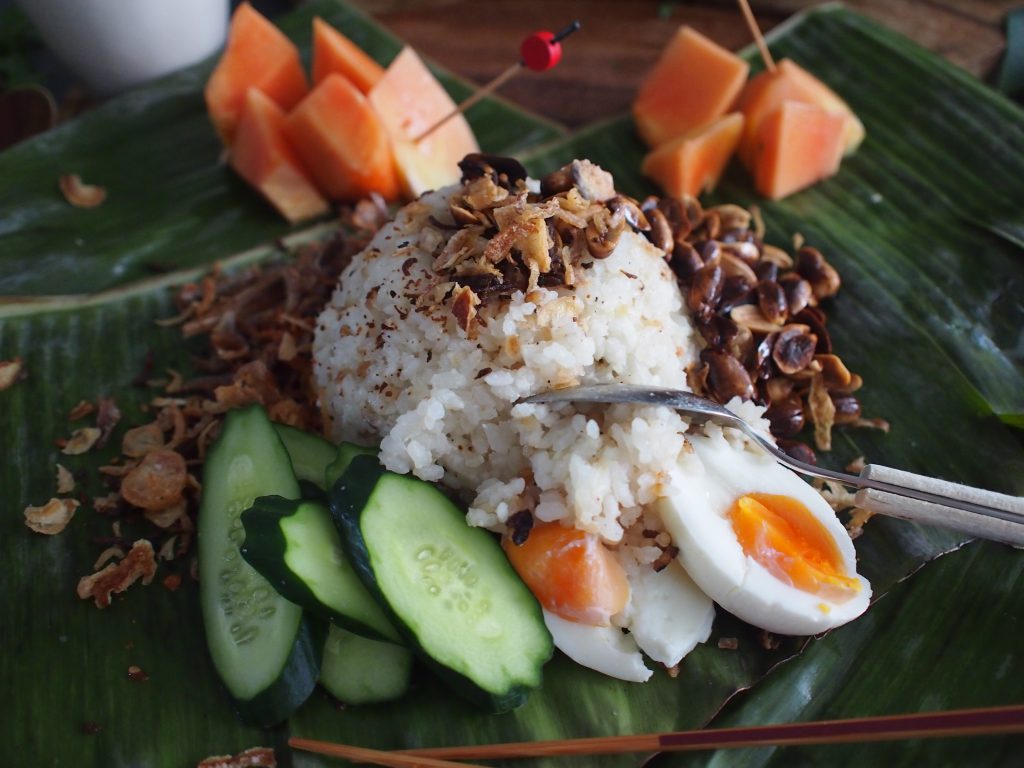 Then I made up my original salad which is based on Japanese cuisine.
Fresh Daikon Chicken Salad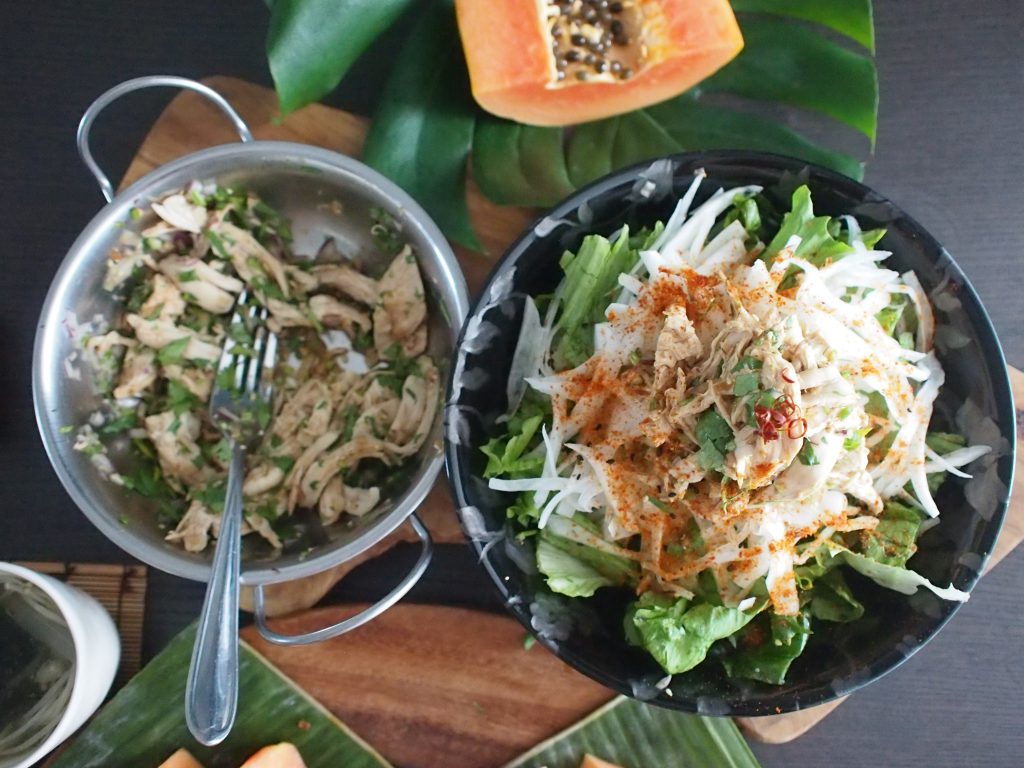 Somebody who I met in Singapore said to me that it is not major to eat raw Daikon in Singapore, however in Japan, that is pretty common.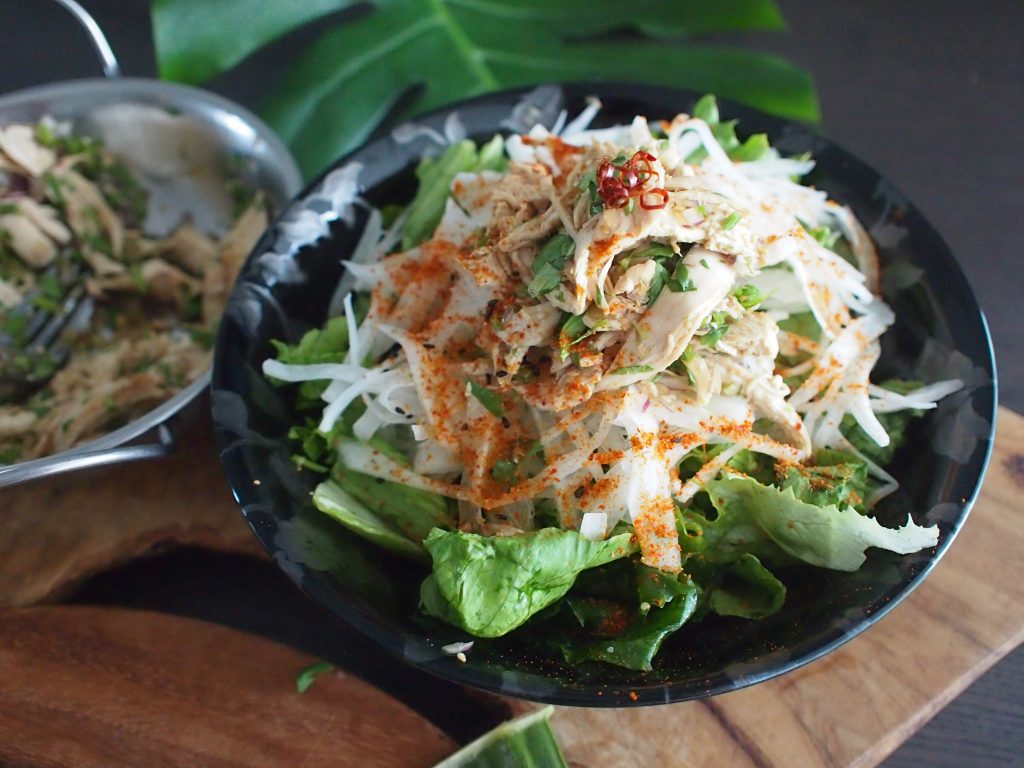 Dressing is sesame oil and soy base.
Nasi Lemak and Daikon Salad…Japanese meets Malaysian? 🙂
Another side dish is chicken soup which was made of the stock which I boiled the chicken for the salad.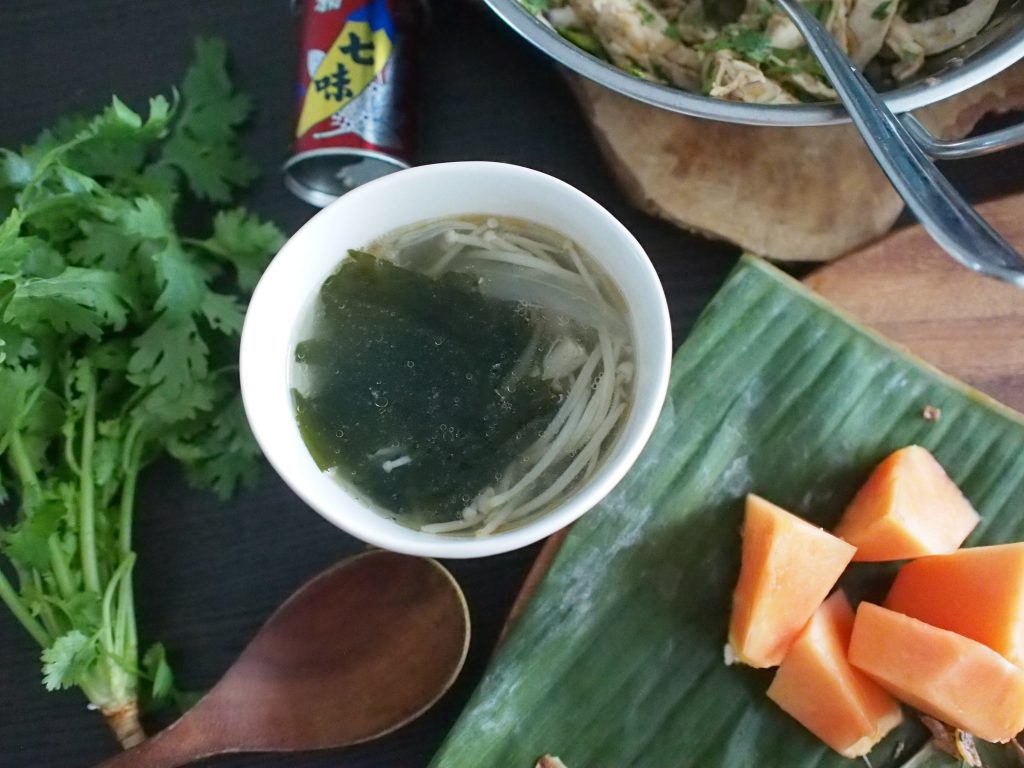 Yum yum and waist no food, that's the true home cooking.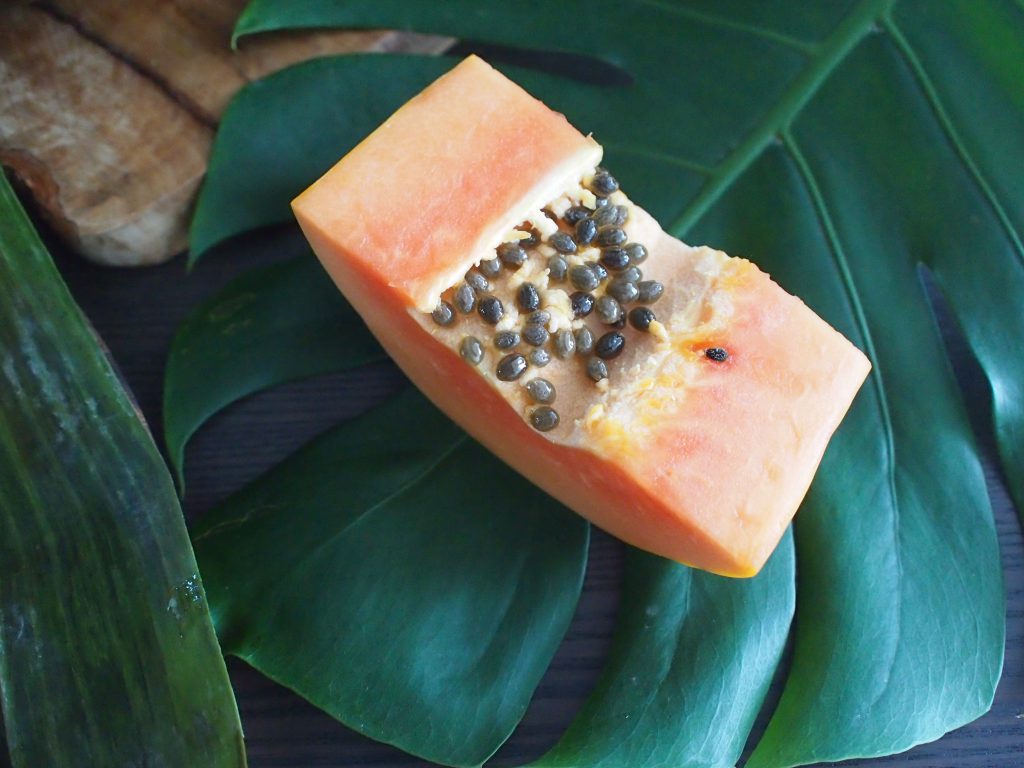 It's not too bad to play up imitation trips with children actually.

Right, where are we going to next?

I hope our family activity would be something inspiring for you.
Have a lovely day today too.
See you tomorrow in our website.

Naoko xx