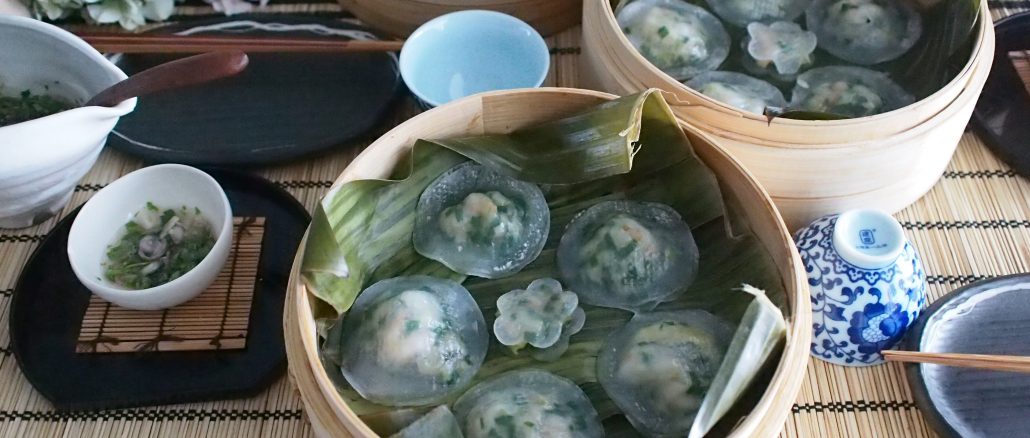 Hi everybody!

It's bank holiday Friday today in Singapore today, and still we are nesting at home 🙂
It's not only too bad/hard time, it is super great chance to learn and research any further skills and knowledges for our next stage at home.
So I allowed myself to attempt any new ranges of Asian culinary.

The first challenge was classic Cantonese dish -Crystal Shrimp Dumplings (Har Gow)
I love dim sum and the crystal dumplings is one of my favourite.

Then the other day, I popped in one of my favourite Asian grocery shop which is held by a coupe of Chinese Singaporean in the wet market and asked all about Har Gow.
And they kindly suggested me to use this wheat flours for the wrapper.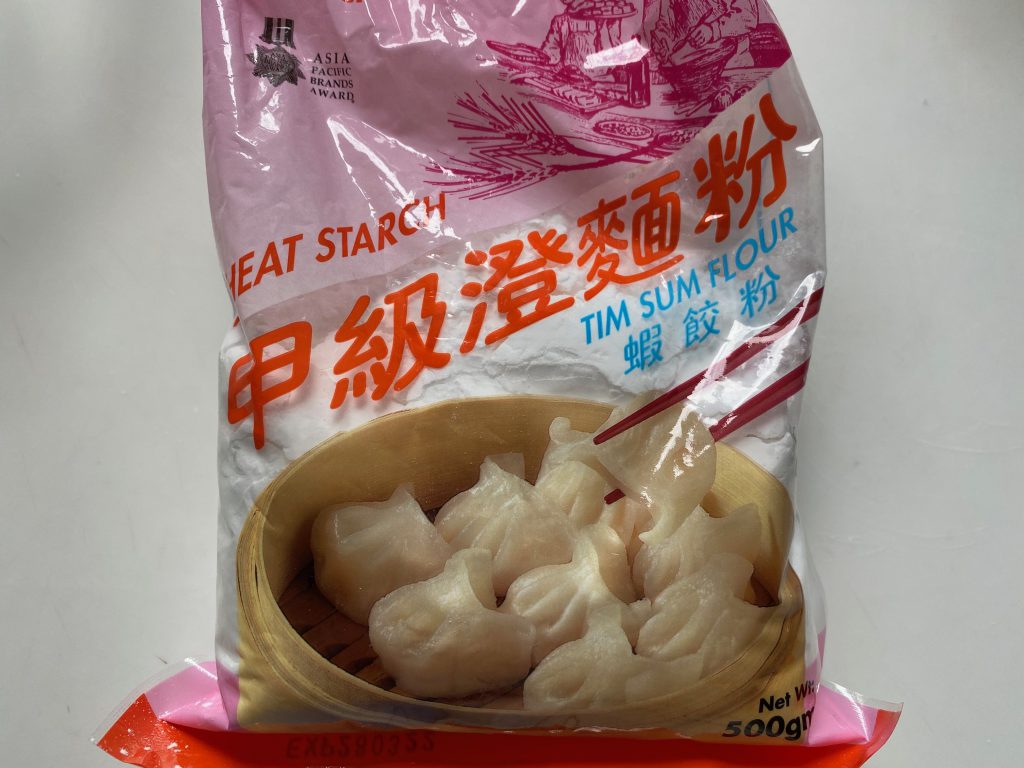 Followed their advice, I made the wrappers from scratch.
But…to be fair, I have wrapped tons of dumplings in my life, so I felt not excited so much to make ordinary style. I had something in my mind to add my own twist even like not straight, so I played up mixing with Western culinary, ravioli!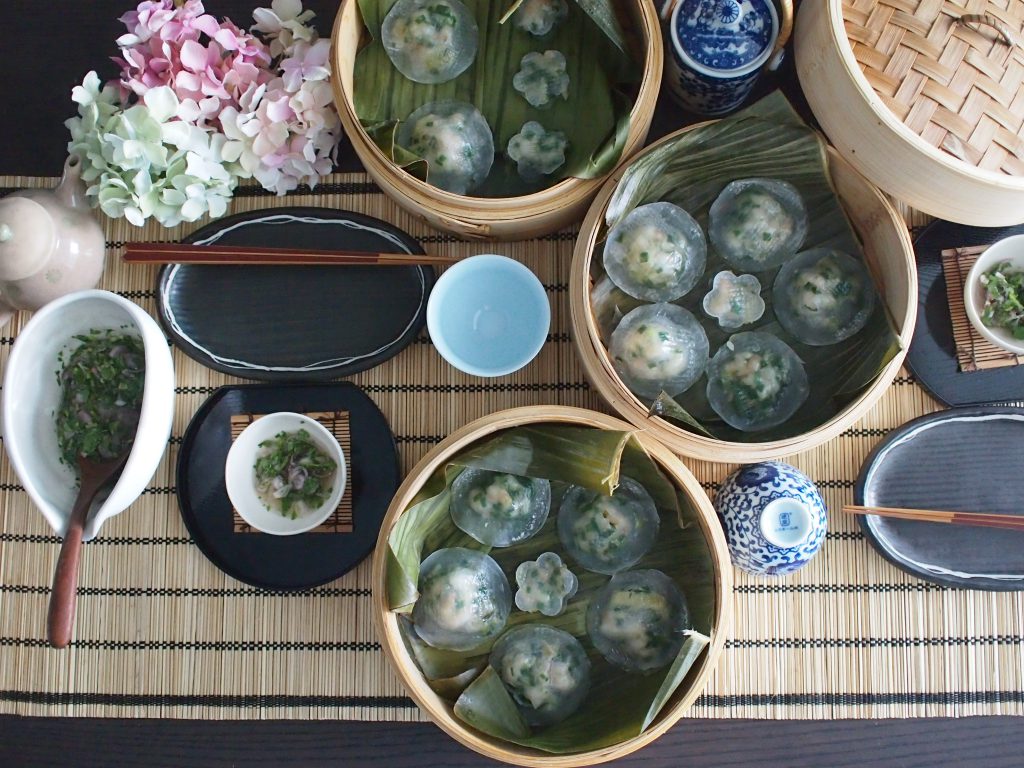 Hey, native Cantonese or Chinese Singaporean people, please don't blame me making such a wired version of traditional Cantonese food!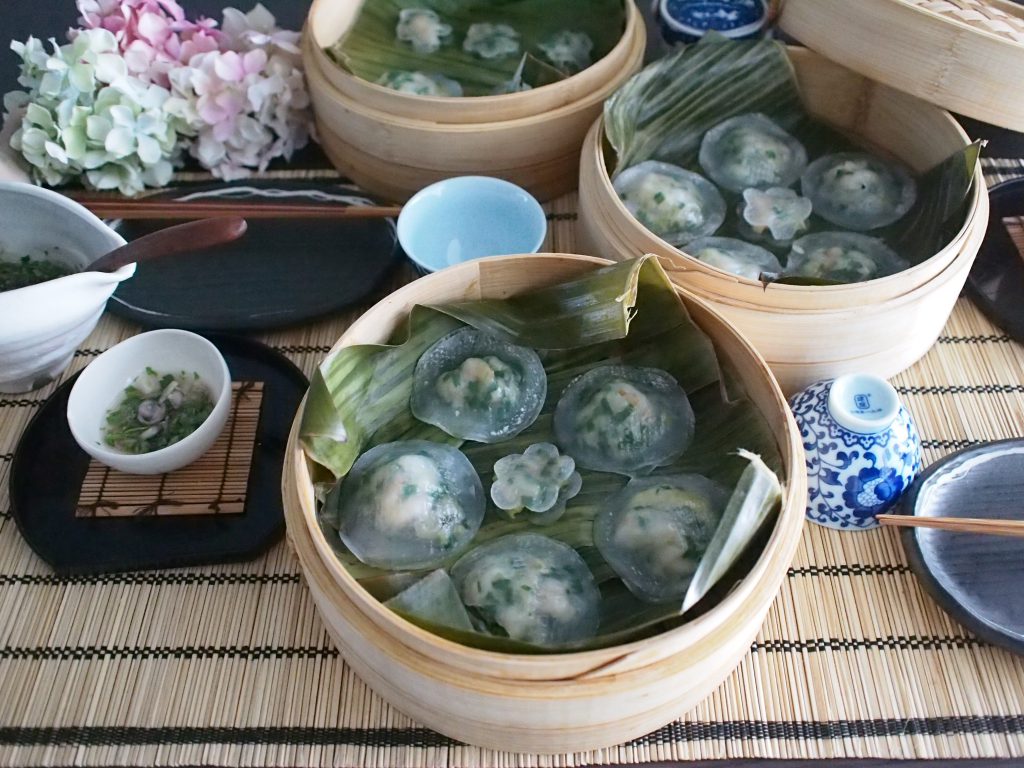 I was pretty chuffed to see such beautifully translucent appearance in the kitchen.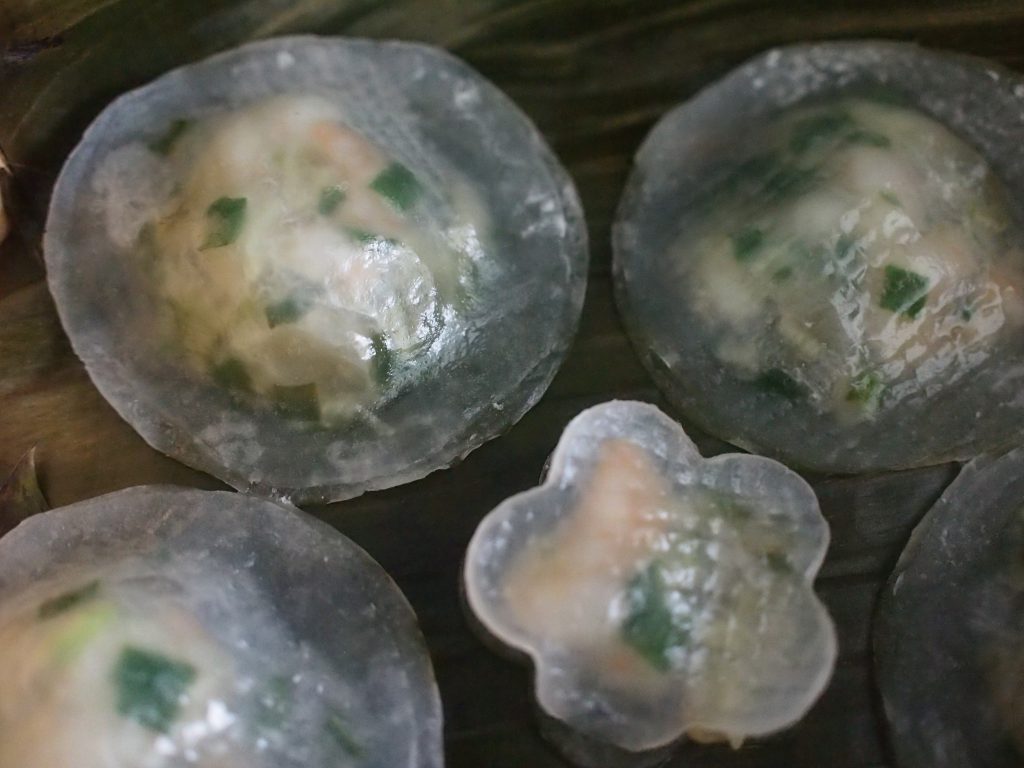 My family enjoyed the strange looking dim sum, not to mention taste.
I'm sure I'll make Proper shape next time for Crystal Shrimp Dumpling!

I hope you have a restful weekend.
Stay well, everybody.

Naoko xx