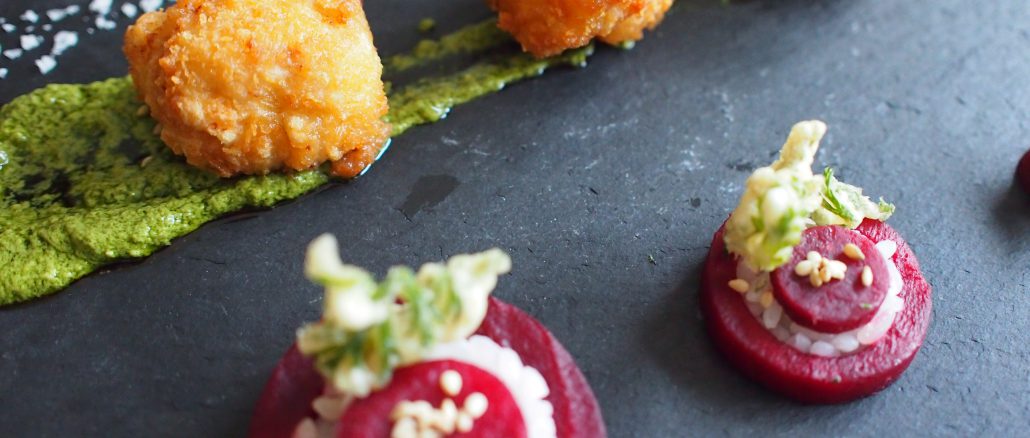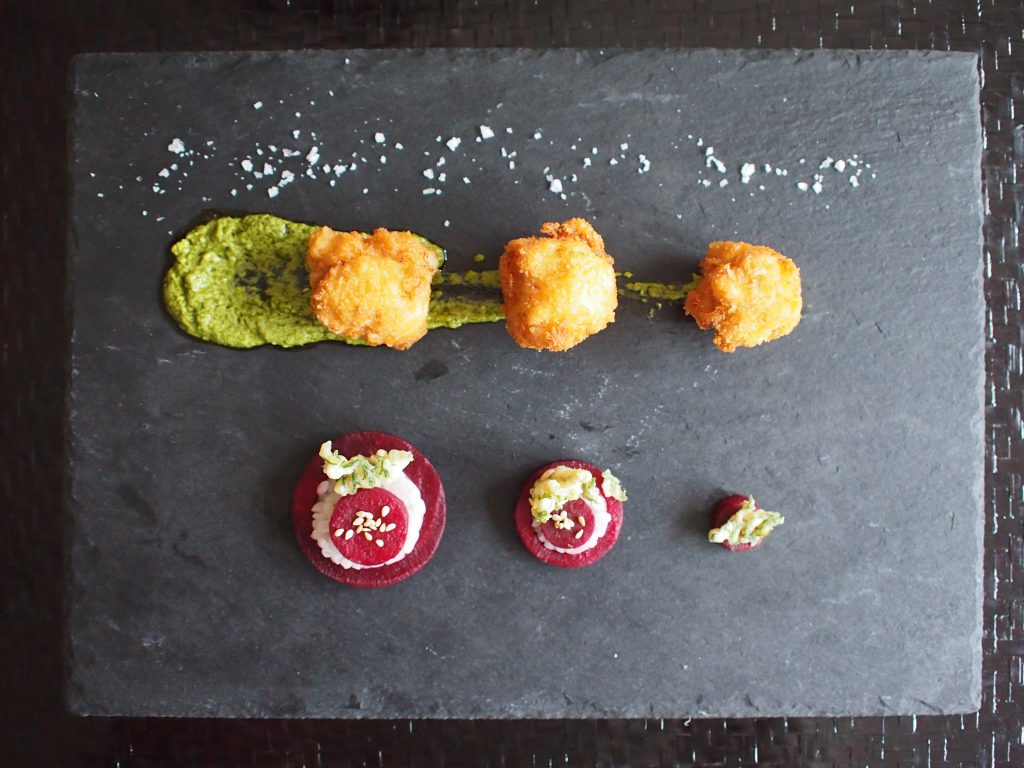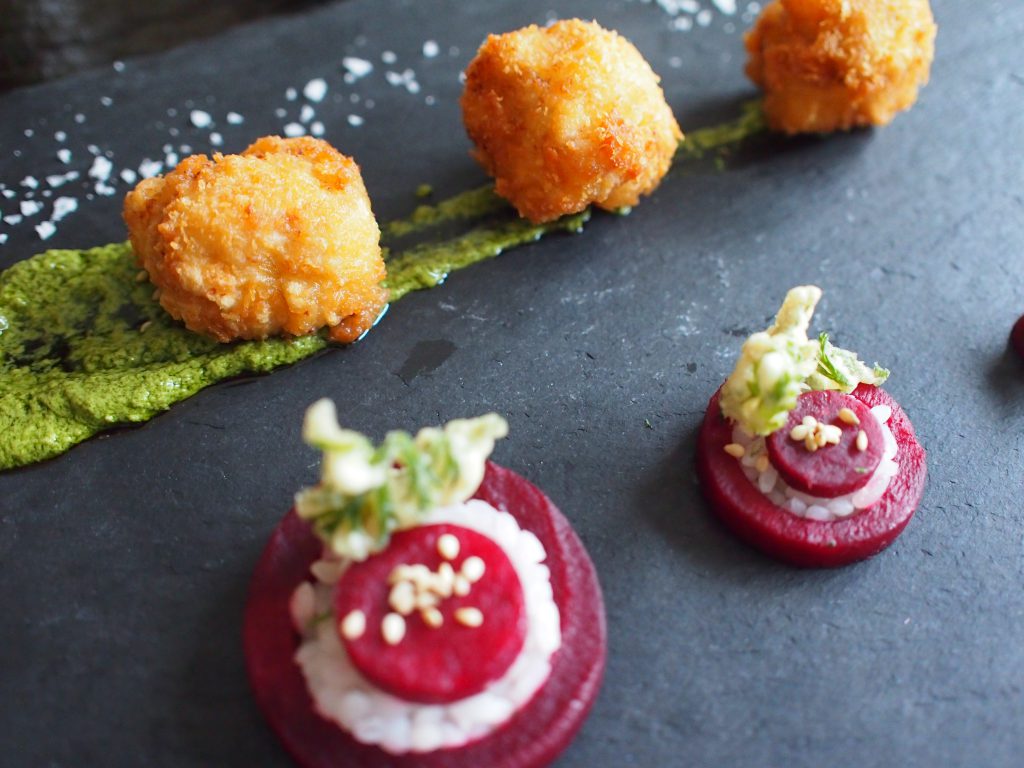 These teeny tiny one bite pork cutlets are for my little people, aged 5 and 7.
They love Tonkatsu (Breaded Deep-fried Pork) but not keen to chew meat as they spend long time for swallowing.

So I made up original petit sized one.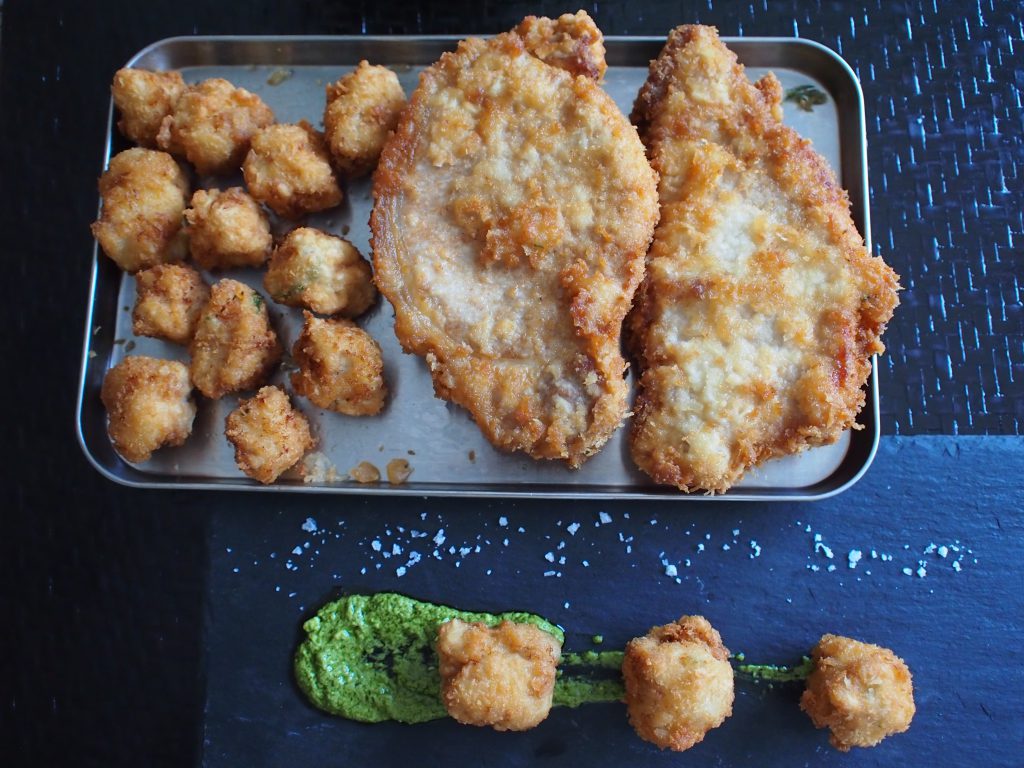 Upper one is original and traditional size.
Looks ginormous!
Anyway, all other foods are tiny size on this plate.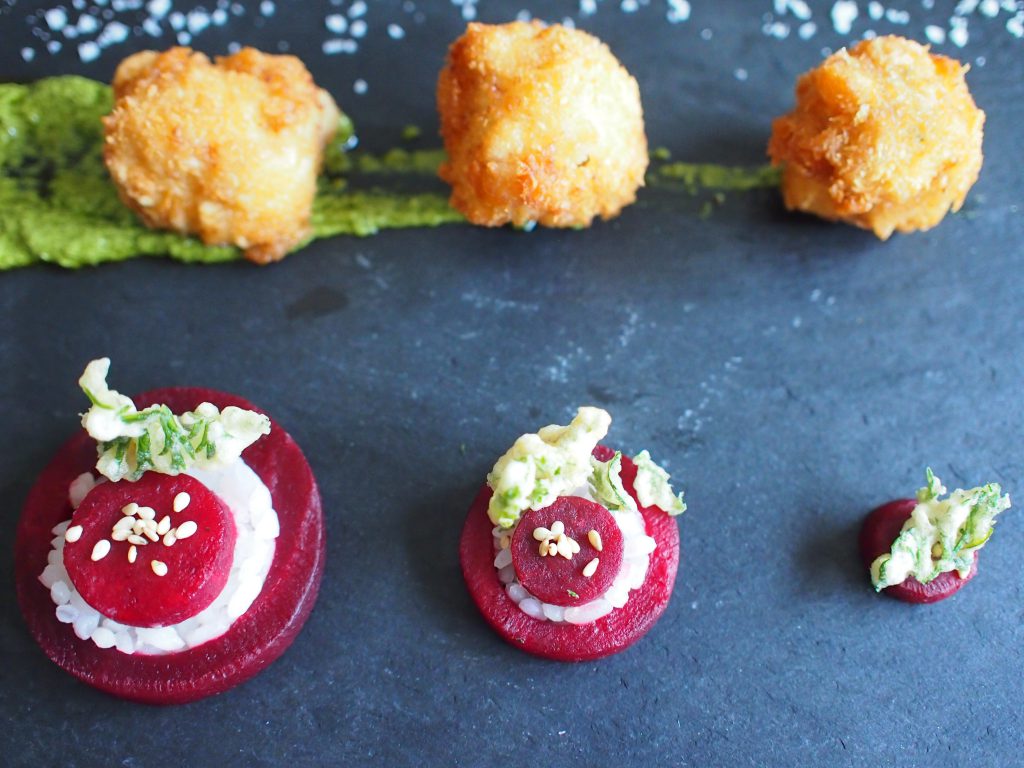 Haha, I don't know why I'm feeling like to be so silly to make such a miniature food!

But I know this is my world and I've been so obsessed.
Well, hope you have a lovely weekend.

See you next week everyone!

Naoko