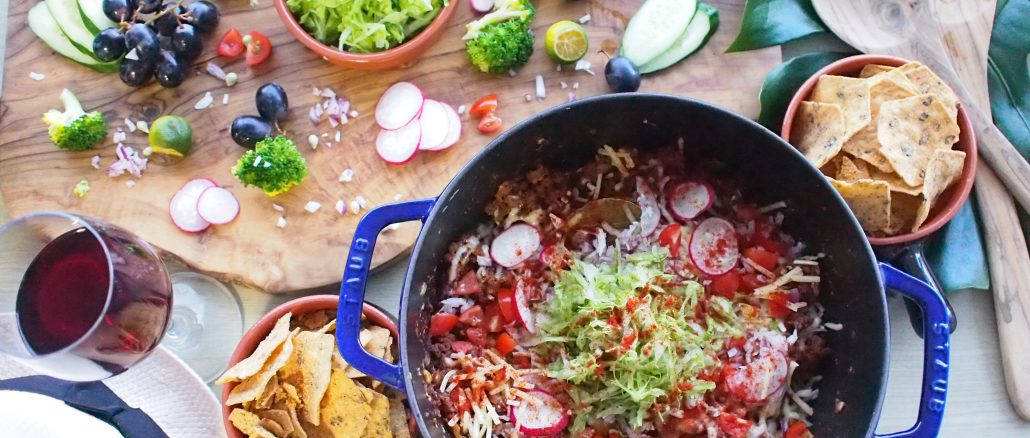 The other day, it was a weekend, there was no particular reason but somehow I was eager to eat Mexican food. I always have stocks of spices but my pantry was not enough for tortillas on that day. And I was enough lazy not to make tortillas from scratch!
Then I made up Tacos with my original style 🙂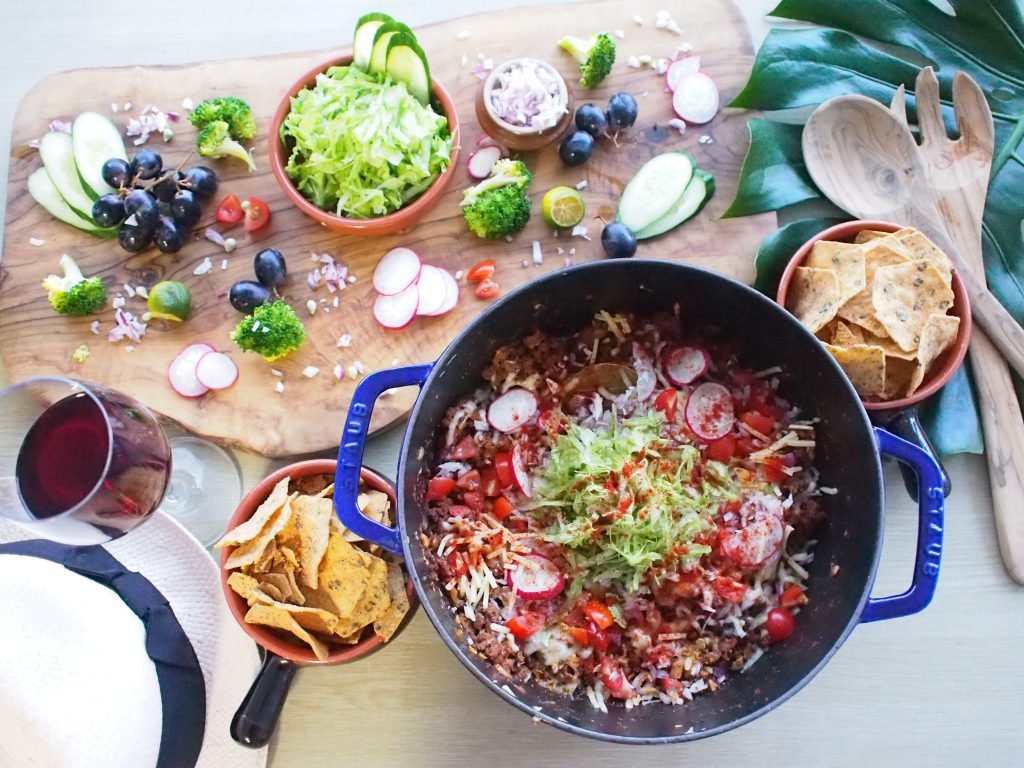 I prepared the fillings, beef and vegetables with cheese, and served them with corn crisps.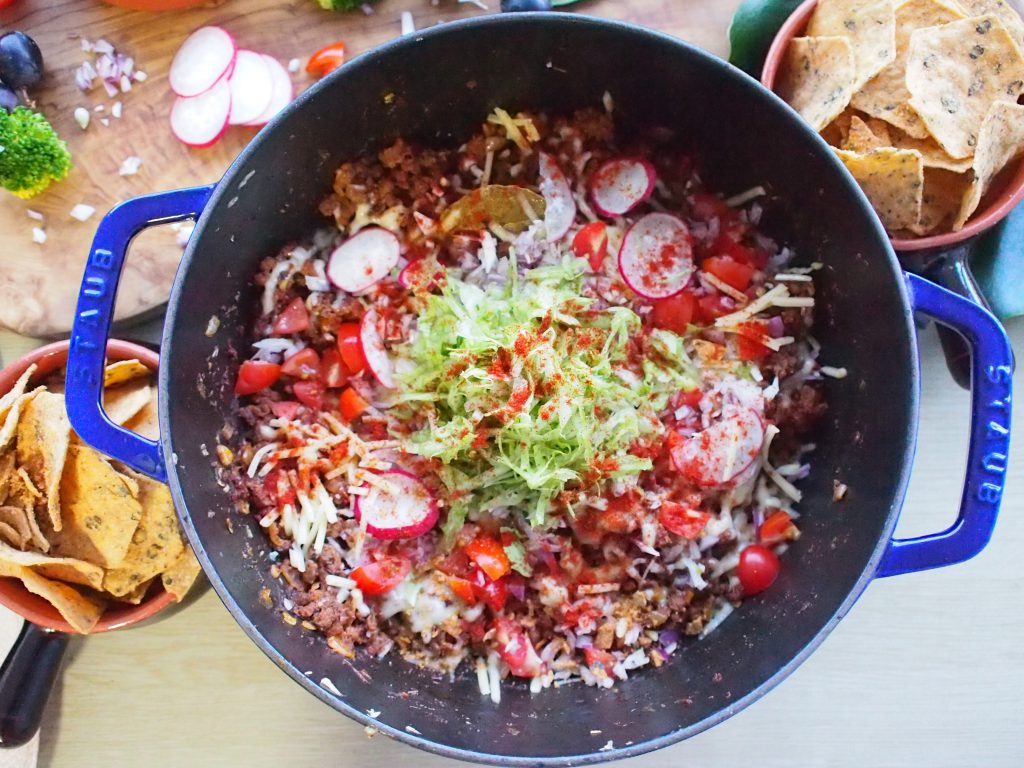 600g of minced beef and pile of fresh vegetables.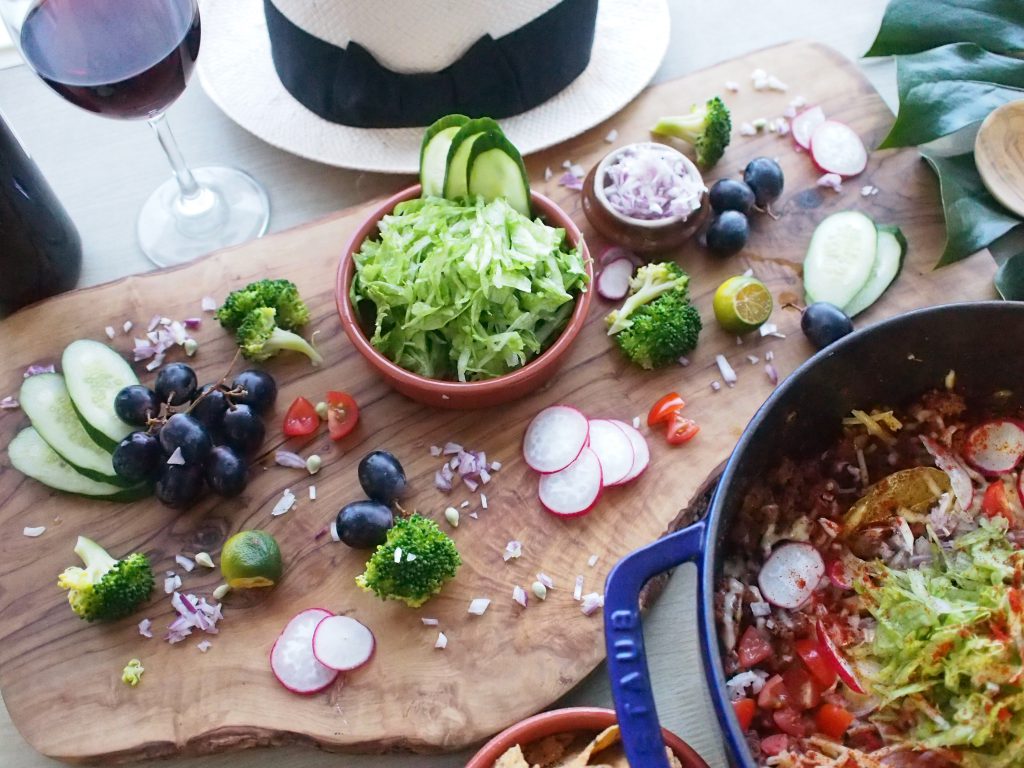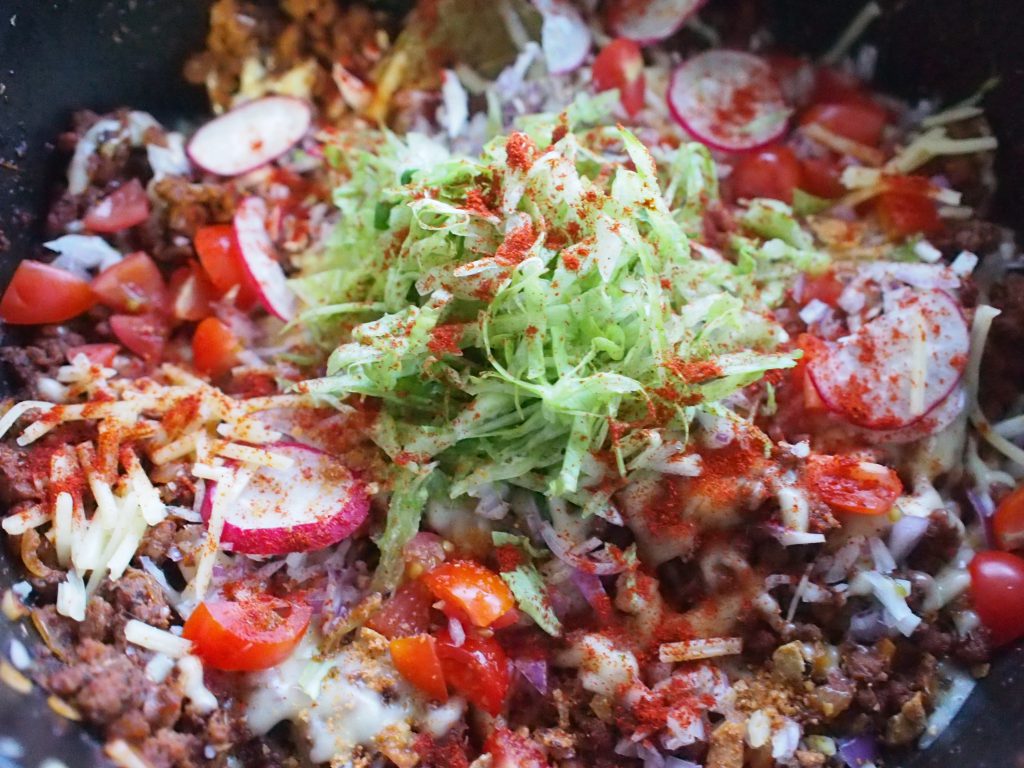 It was a kind of 'build your own Taco' style.
It is great to sprinkle some crisps over the fillings or to scoop up the fillings on the crisp, whatever both are delicious!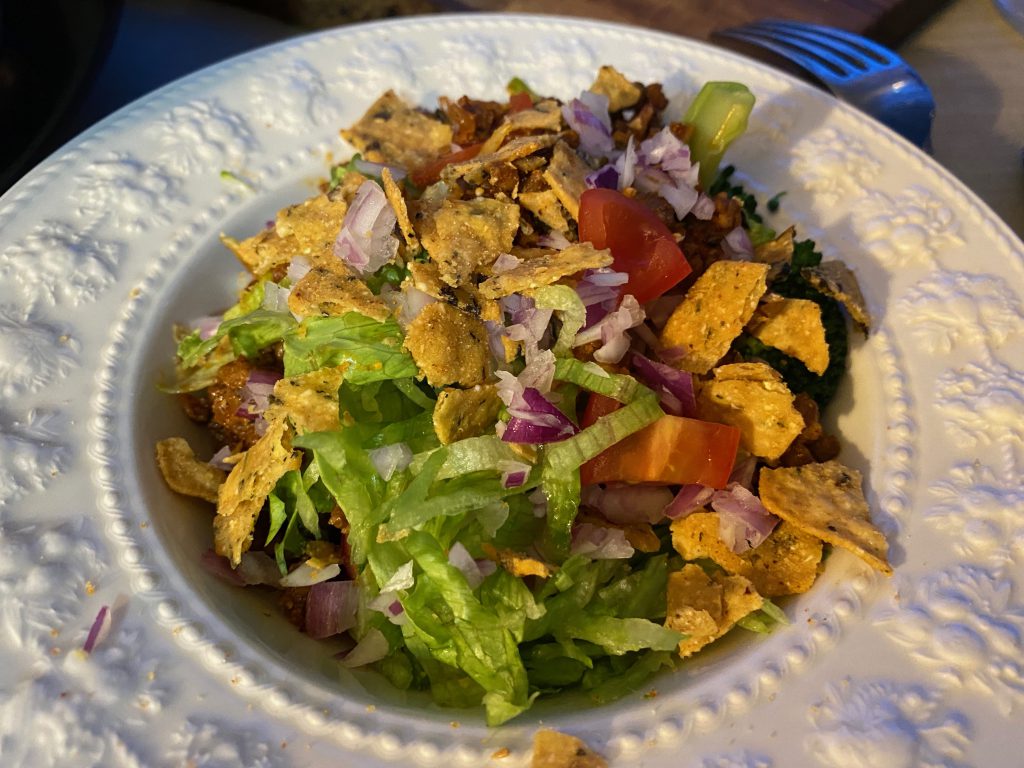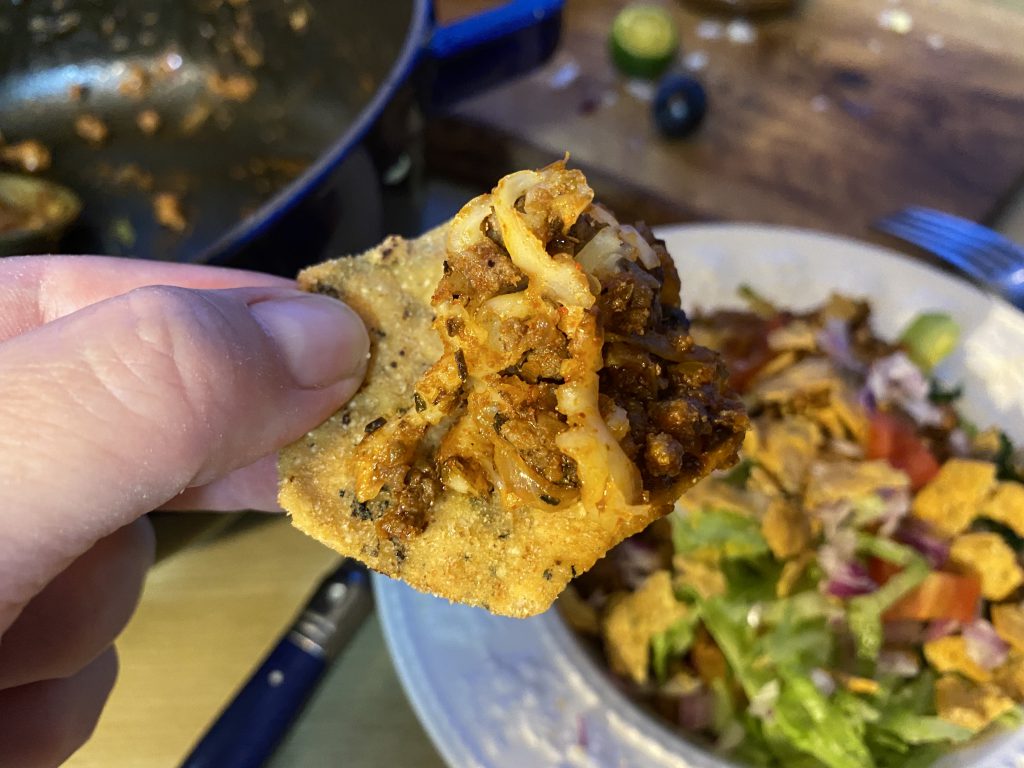 Ummmm the balance of crispiness of corn and spiciness of beef tantalised my tastebuds. Deliciousness was overloaded!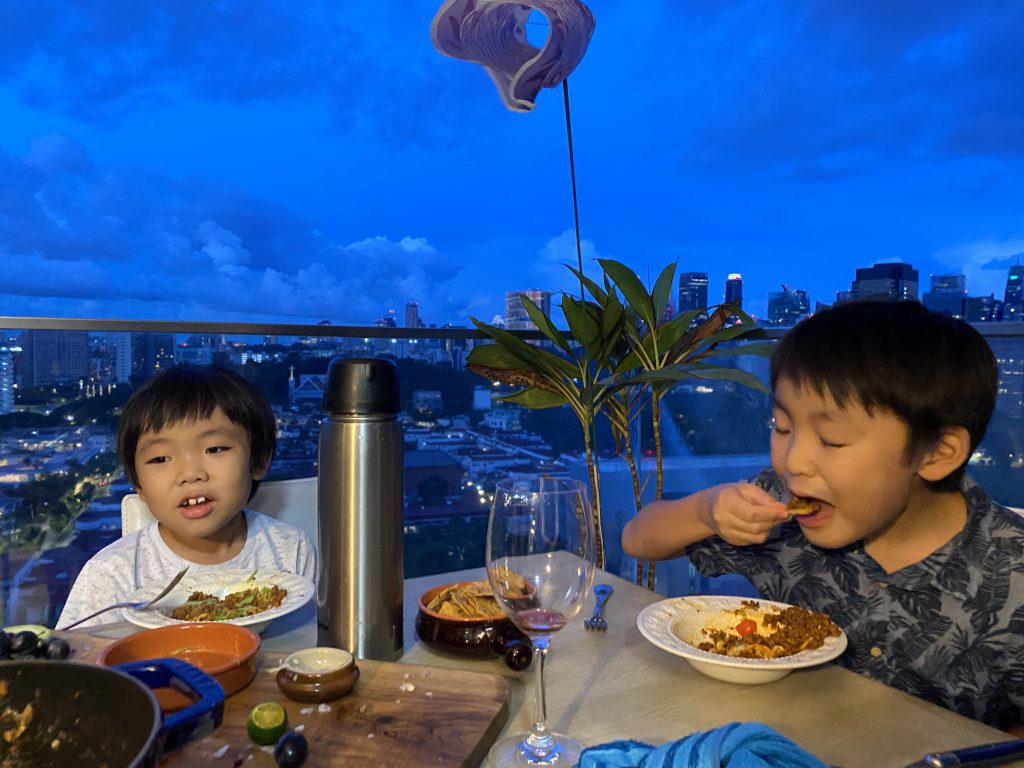 Even the kids devoured and all 600g of beef were gone!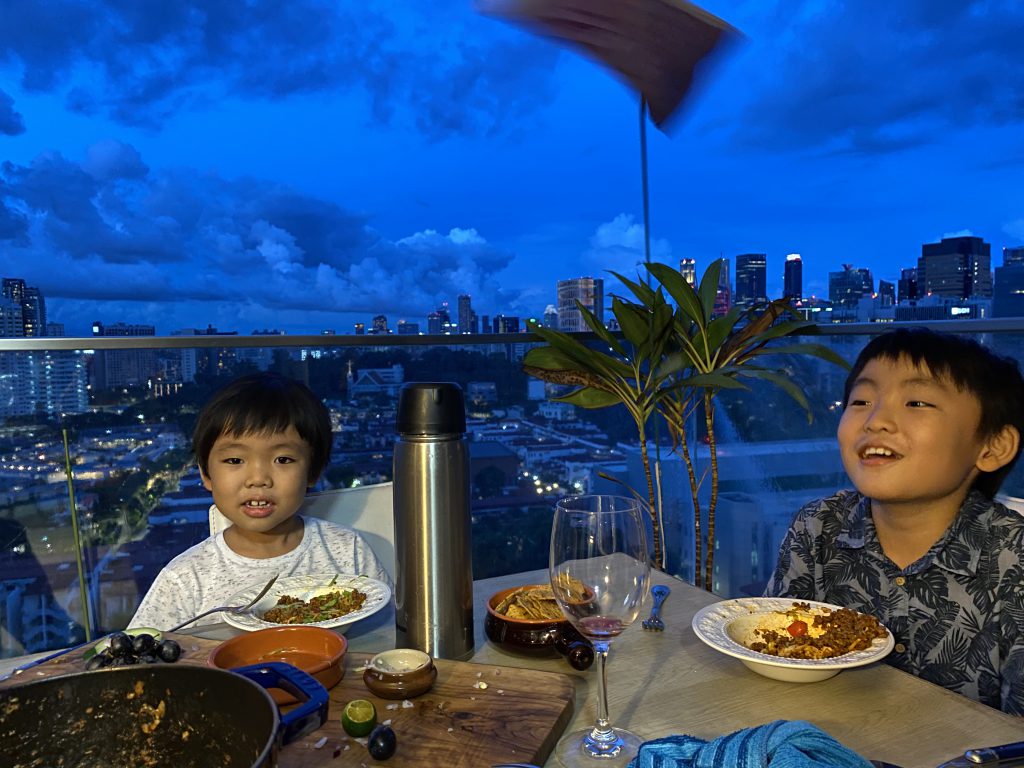 That was not an authentic style, however we don't mind as long as our tummies were happy with it 🙂

Have a lovely week ahead.

Naoko xx