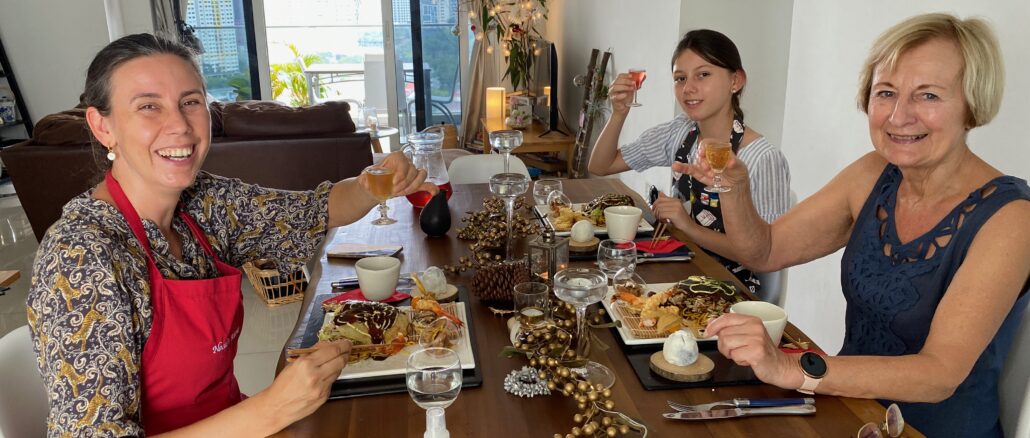 What a pleasant moment to cook with 3 generations' family together!
We had a cooking class for a private family bonding that was a Christmas present from their family 🙂
The class was filled with a lot of smiles, affection and caring with each other, and the ladies' heartfelt affection made us happy and heart-warming.
The menu was Hiroshima-style Okonomiyaki, Tempura, Yuzu & Black Truffle Pickled Daikon and Ichigo Daifuku.

We could not be more grateful for our customers' kind and warm company and support.
Wishing you a blessed 2022.
Naoko