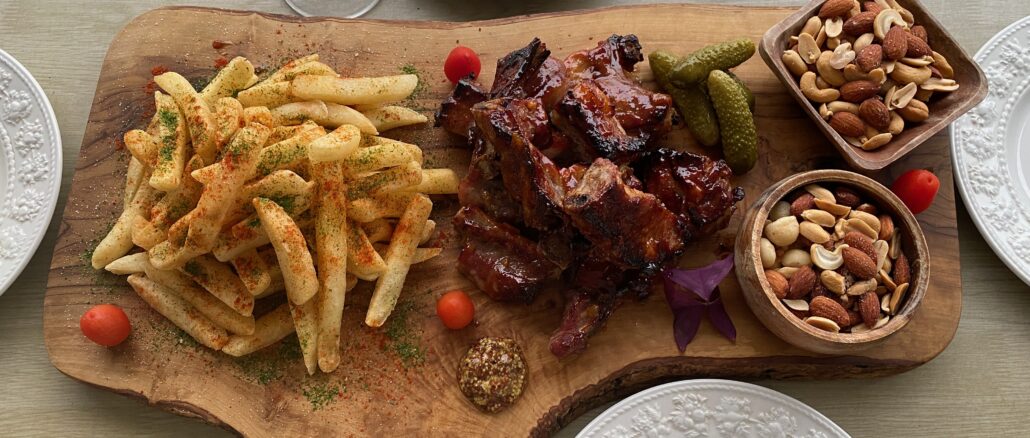 The other day, when I asked my kids' request for the dinner, their answer was 'American food!'.
Ummmm…to be honest, I was not able to stop myself musing on what is America's national food?
Hot dog? Popcorn?
Shamefully, I had no idea about it. However, something i favour flashed into my mind -grilled sparerib!
OK, that would not be too bad, right?

Then I marinated the pork ribs with orange marmalade and soy sauce.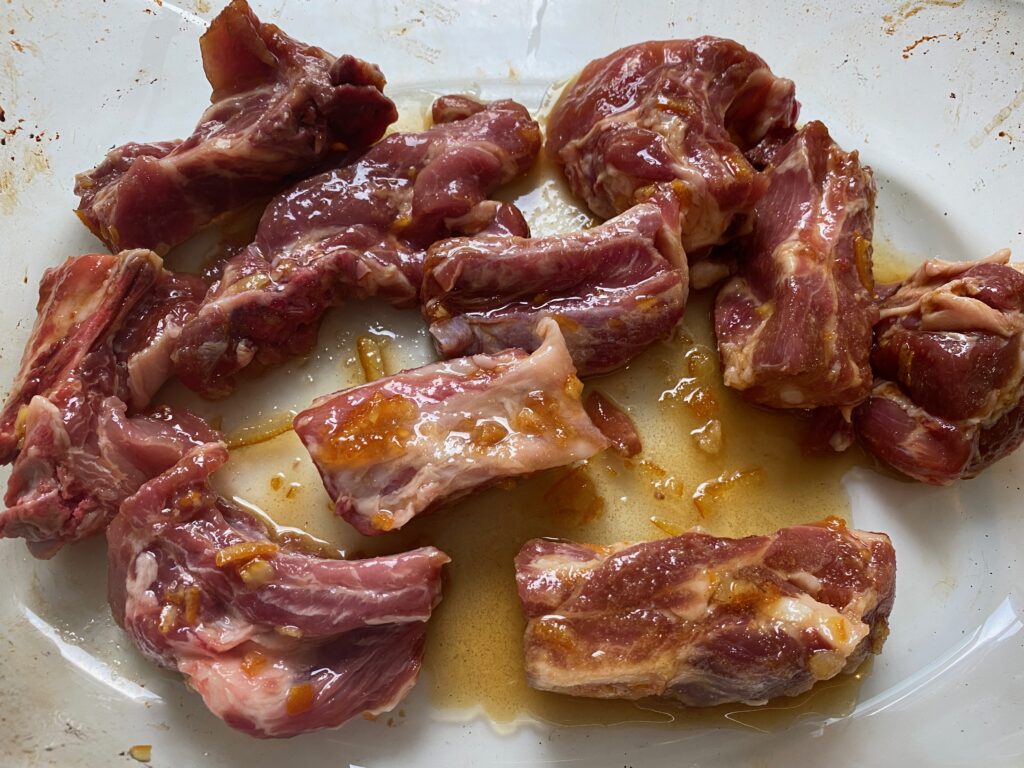 Of course, we have never missed sprinkling garlic powder (particularly for American food!).
Then the pork was cooked in the oven with so appetising smell!!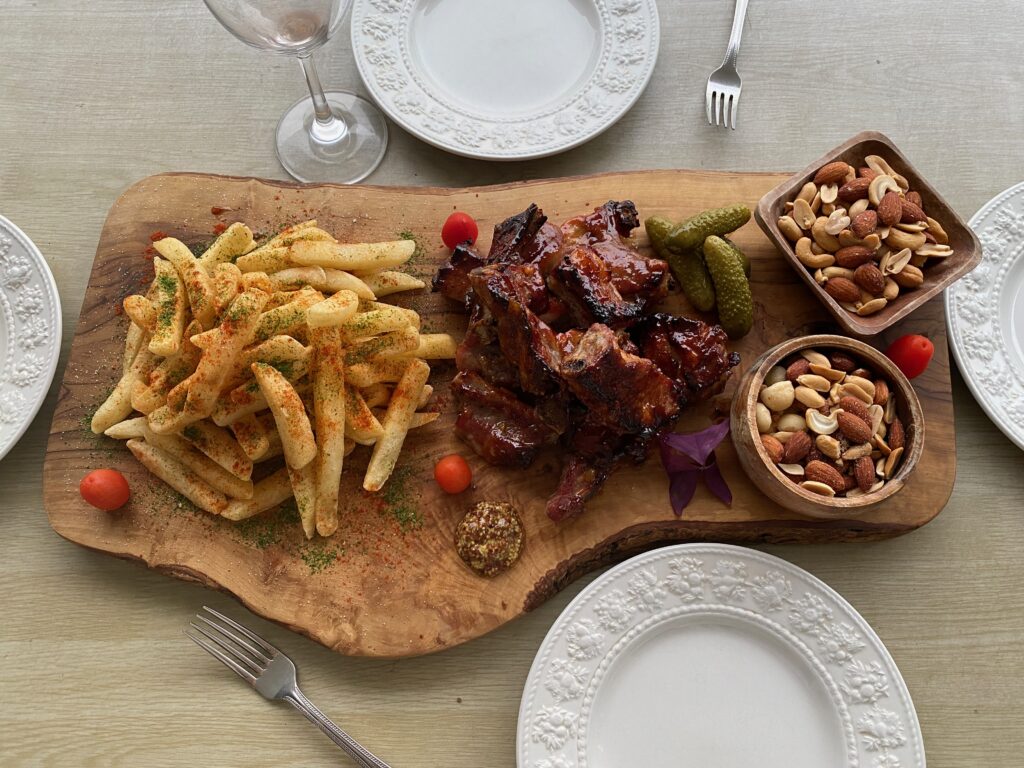 Tada!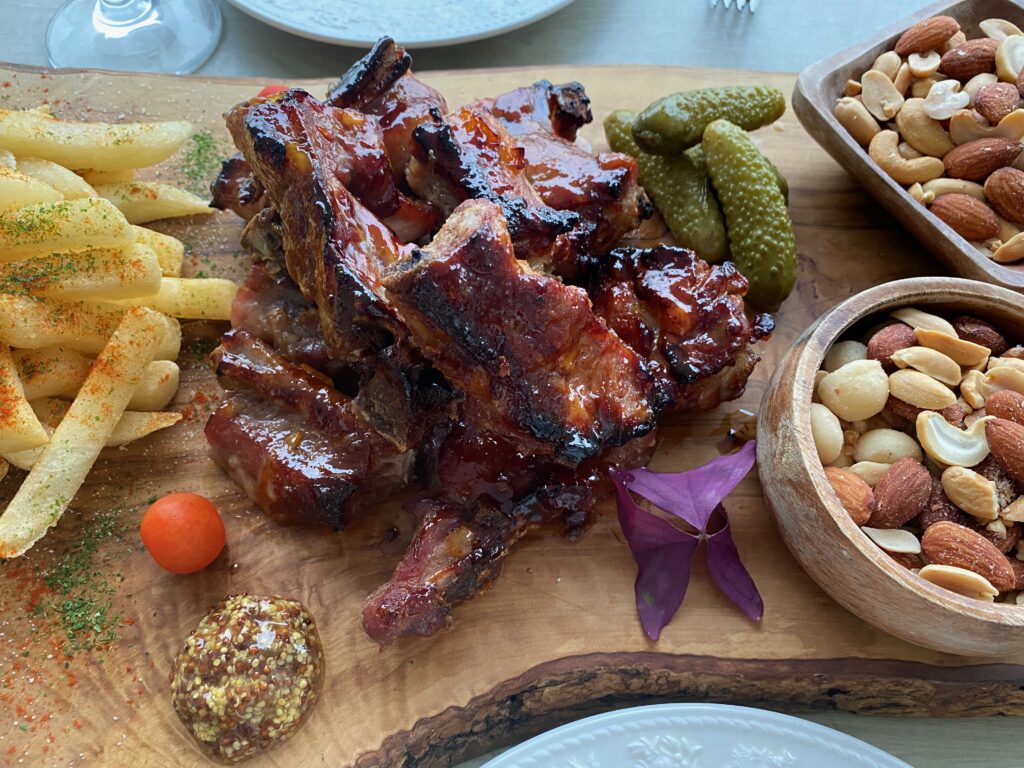 Glazed pork looks so appetising.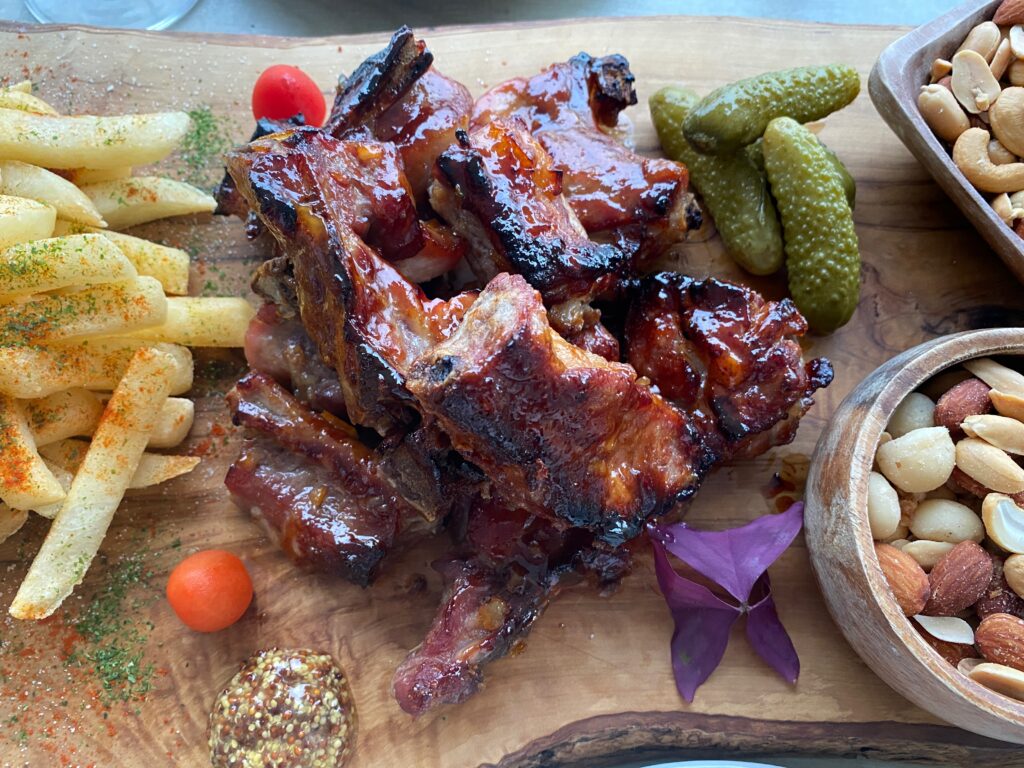 The reaction of the critics?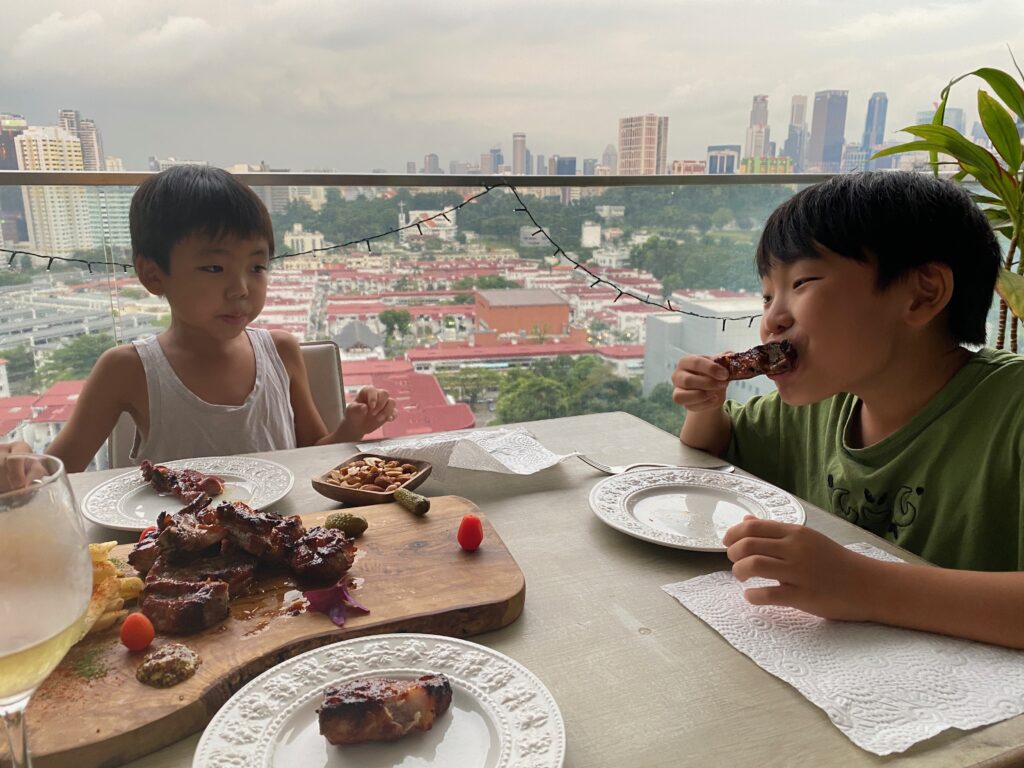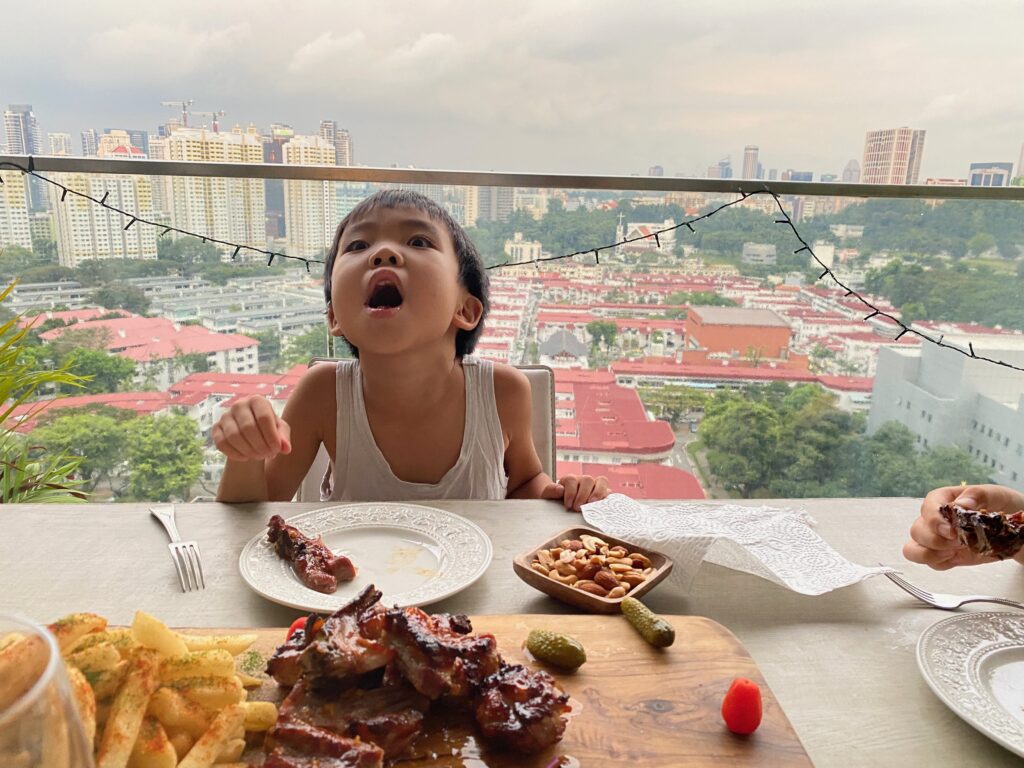 They said the pork was too delicious and they were knocked out by them!! lol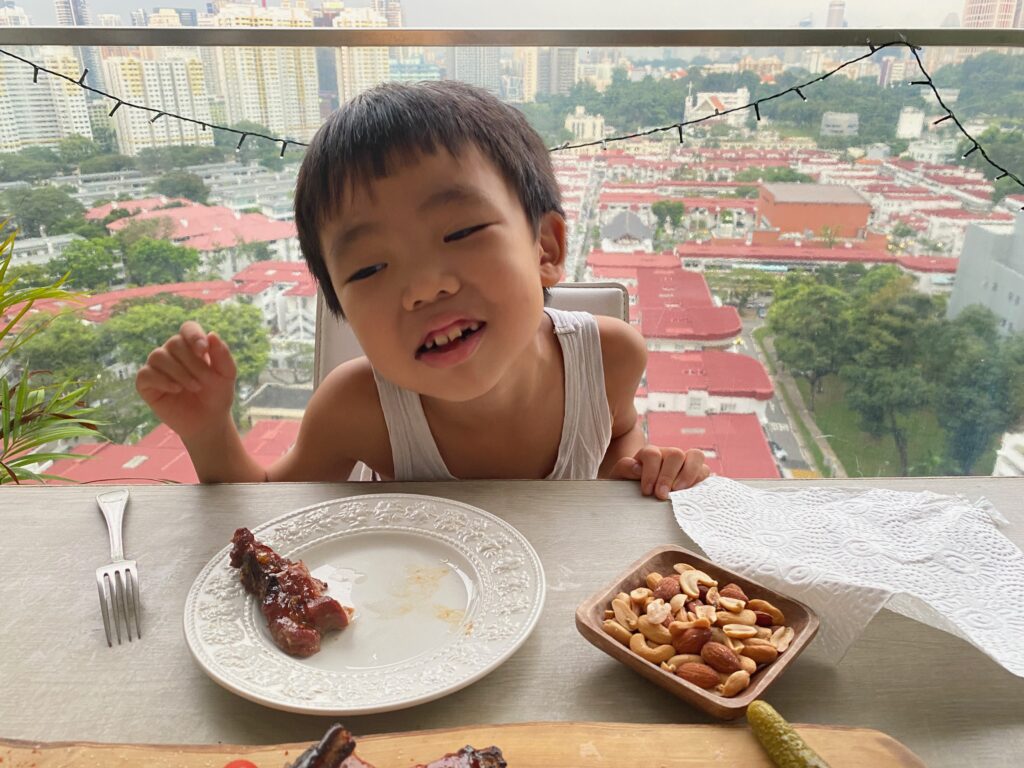 He showed he was going to faint!
Hahaha, I'm so happy for him!
Wishing you a sparkling holiday.

Naoko