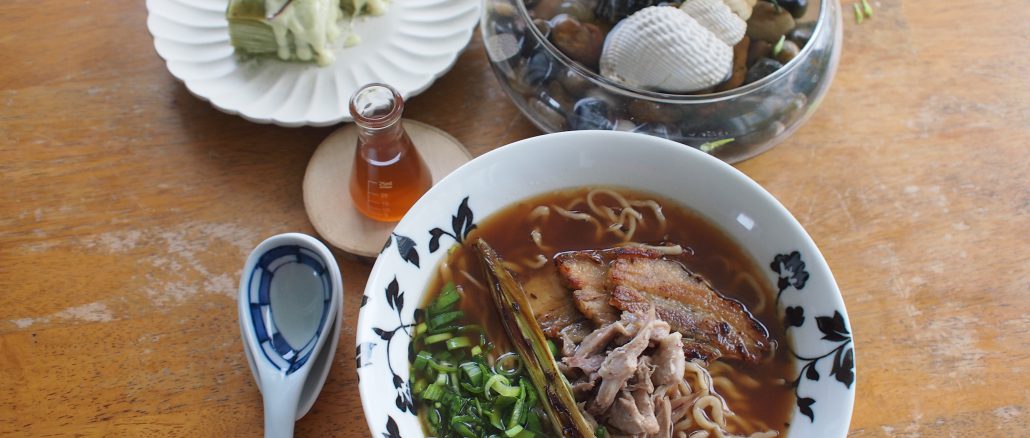 I used to make my own Ramen soup from scratch but finally I got my recipe for homemade Ramen noodle as well.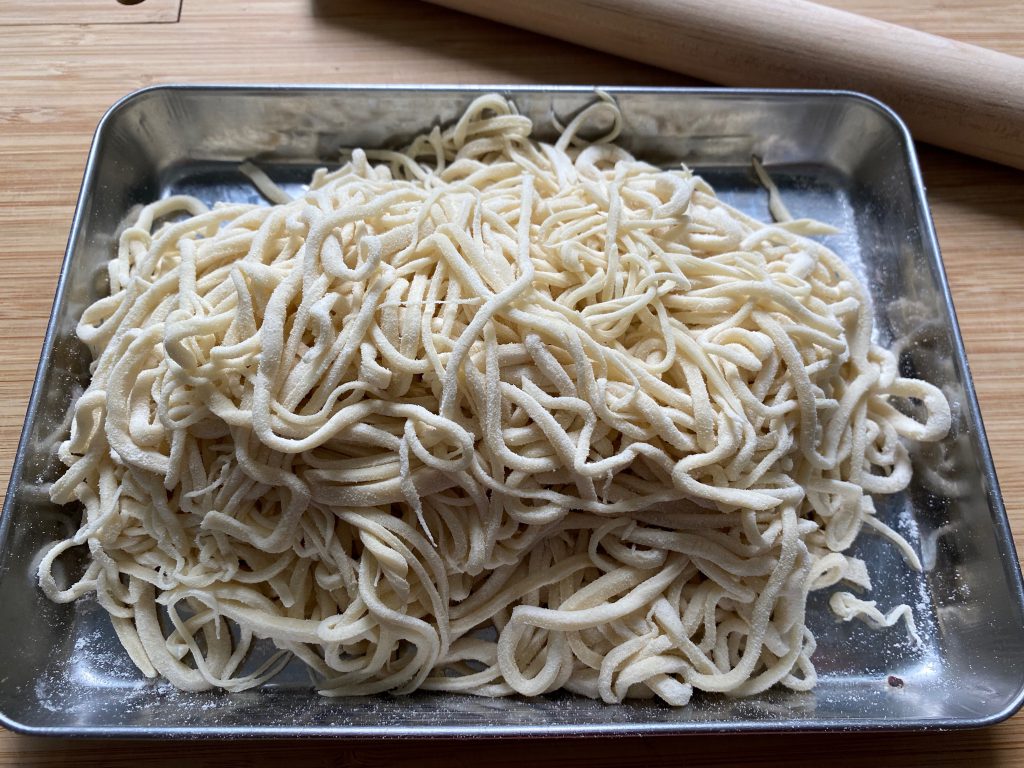 This time, the type of soup was soy based duck broth, so I chose to make a medium thick winding noodle that is easy to absorb the Umami of soup. The texture is not too chewy like thick noodle for Miso Ramen.
The homemade Ramen noodle is so soothing and sleek, and it resistants to be soggy.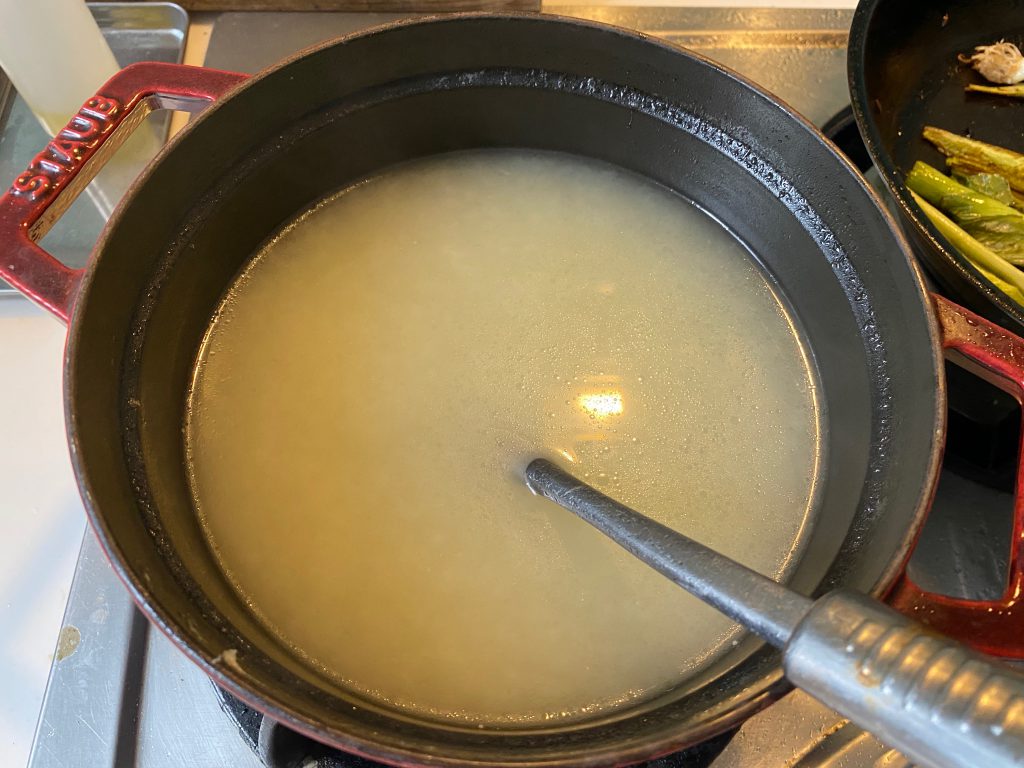 The soup base is made of Duck bones, kelp, Katsuobushi, anchovy and vegetables etc..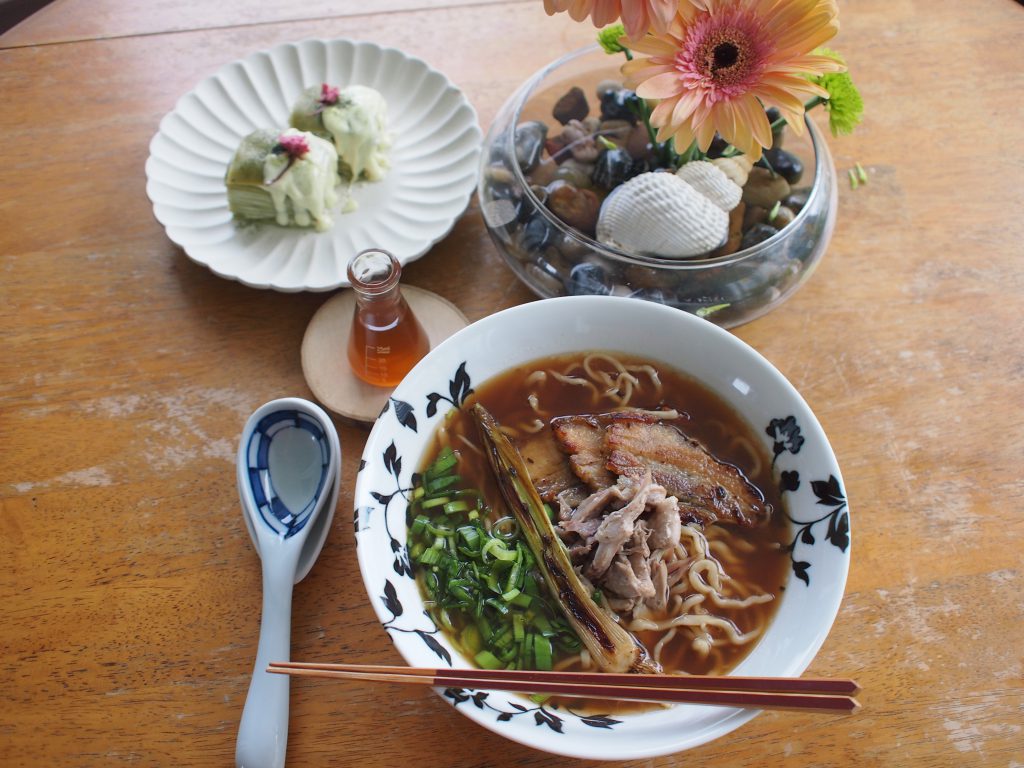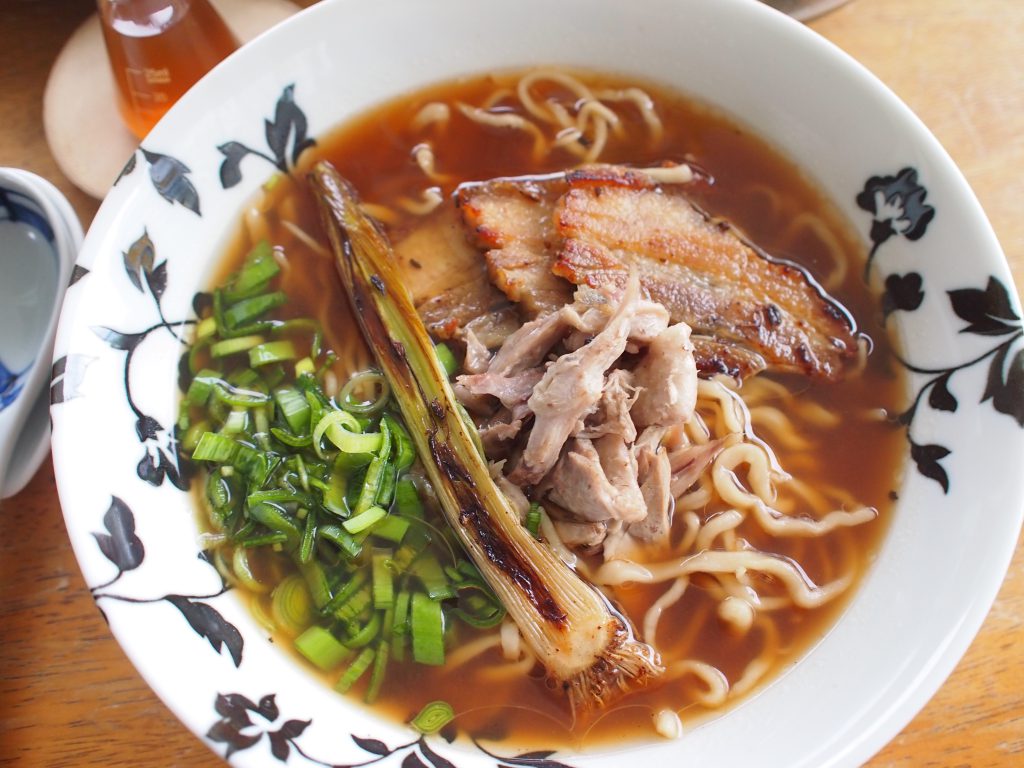 Yes, duck and leek is staple combination in Japanese cuisine!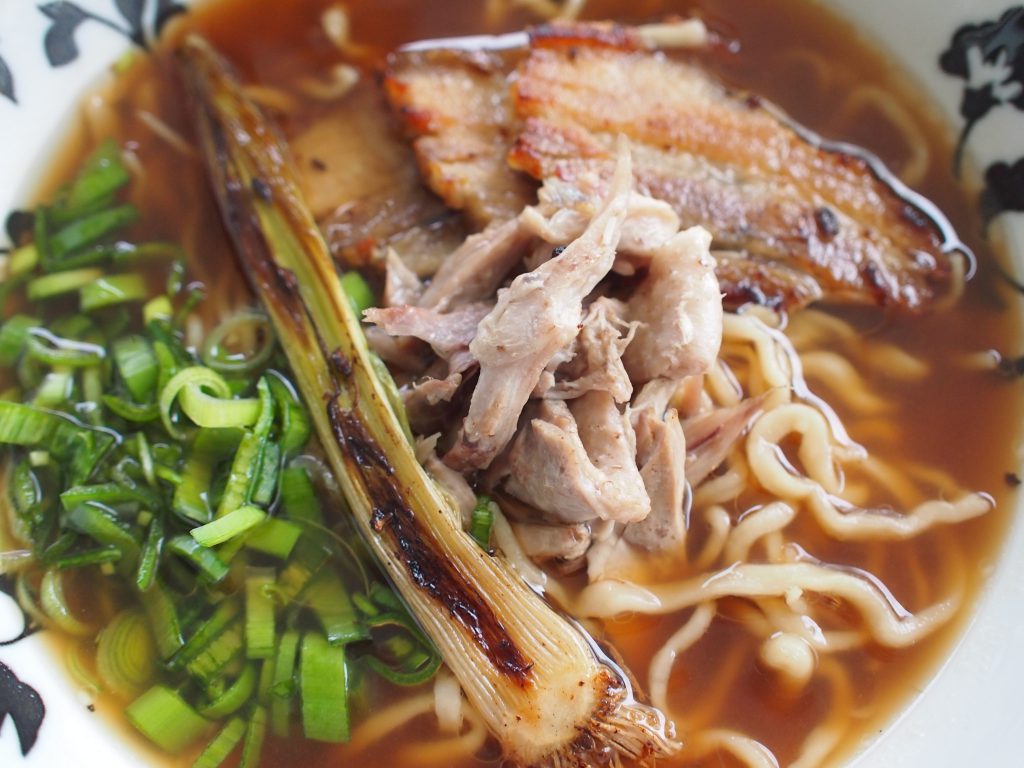 Just before serving, drizzle duck oil over that is another extra pleasant flavour!
Deep but clean taste is absolutely addictive.
Everybody loved it so much and they asked me to make this Ramen every week 🙂

I hope to serve my duck Ramen to you soon.

Naoko xx