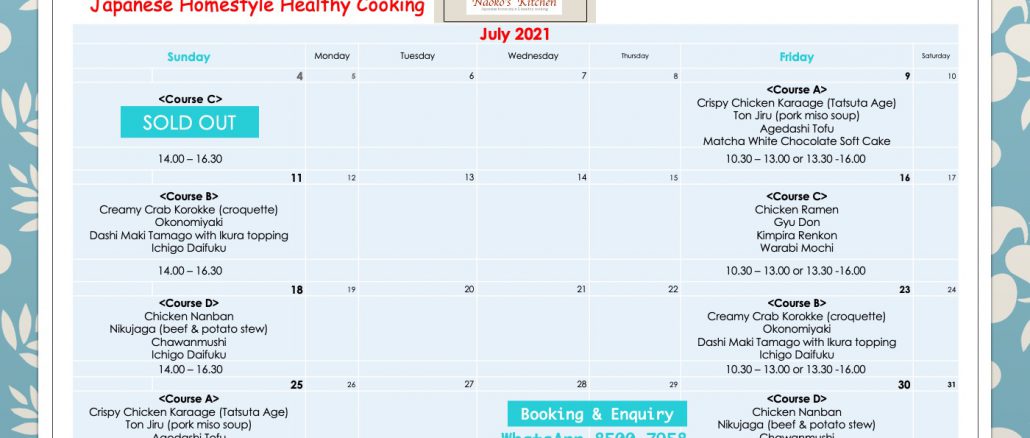 It's nearly new month, July is around the corner.
We are excited to open new schedule and menu for July.

We are preparing more choices of menu and you can learn four typical Japanese foods that are hands-on cooking.
All are healthy and home-style foods and easy to remake for your family at home.
We are more than happy to fit your preference, so if you have any particular requests for menu and date, please feel free to get in touch with us and let us know 🙂

We are looking forward to seeing you as many as we can!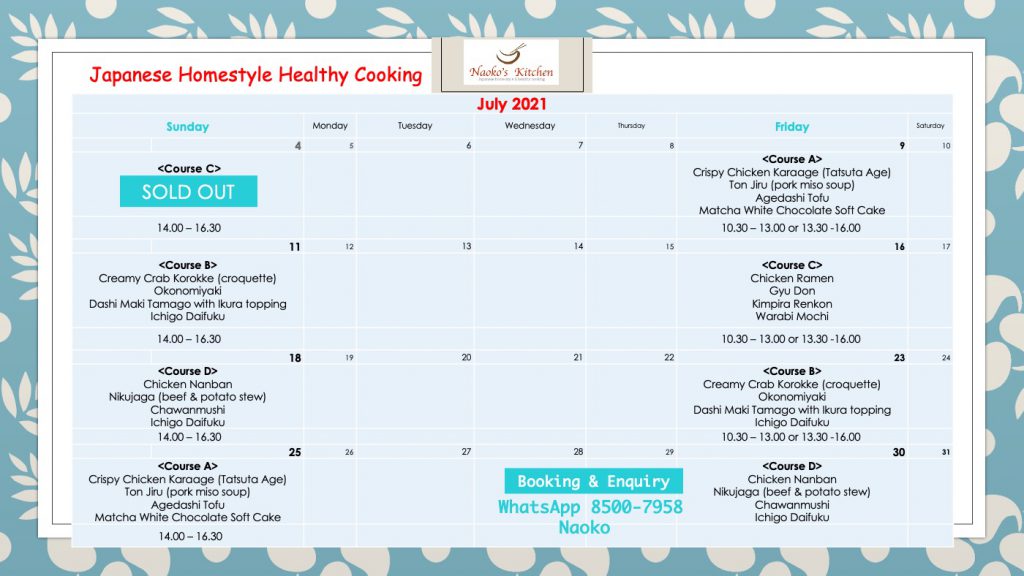 Please click HERE for more detail.

Stay Safe and Stay Well.

Naoko