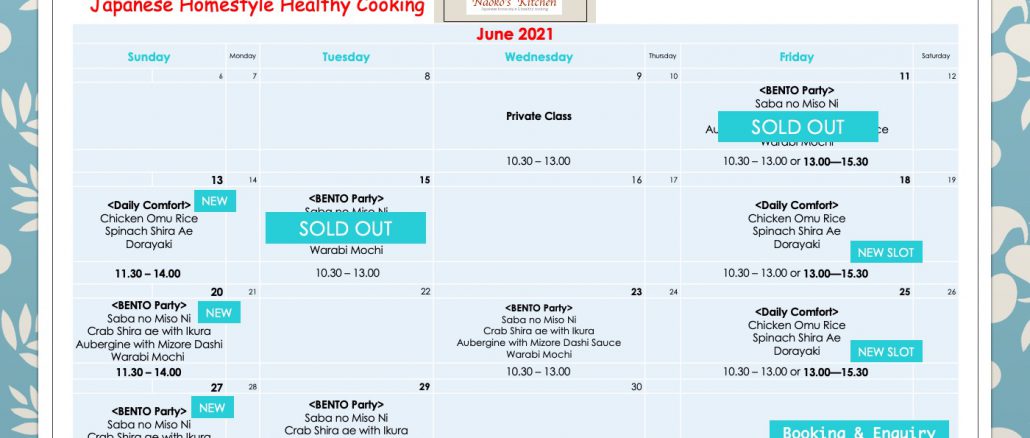 We hope you all are well.

We are pleased to announce our new cooking class day and time slot from June. We have got so many inquiries about weekend's class for those who have work in weekday and Friday afternoon would be good for half-day leave.

During this tighten circumstance, we can not dine in for catching up with your loved friends or family. However, we open our door for people who are missing these time like you!
You can catch up with your bestie during learning Japanese cookery in a relaxing and intimate atmosphere.
Our new day for the courses is Sunday lunch time and we set a choice for Friday classes, from 10.30 or 1pm.
Also we are more than happy to fit to your needs of the time and menu, so we are grateful if you have any particular request and would let us know.

Here is the schedule.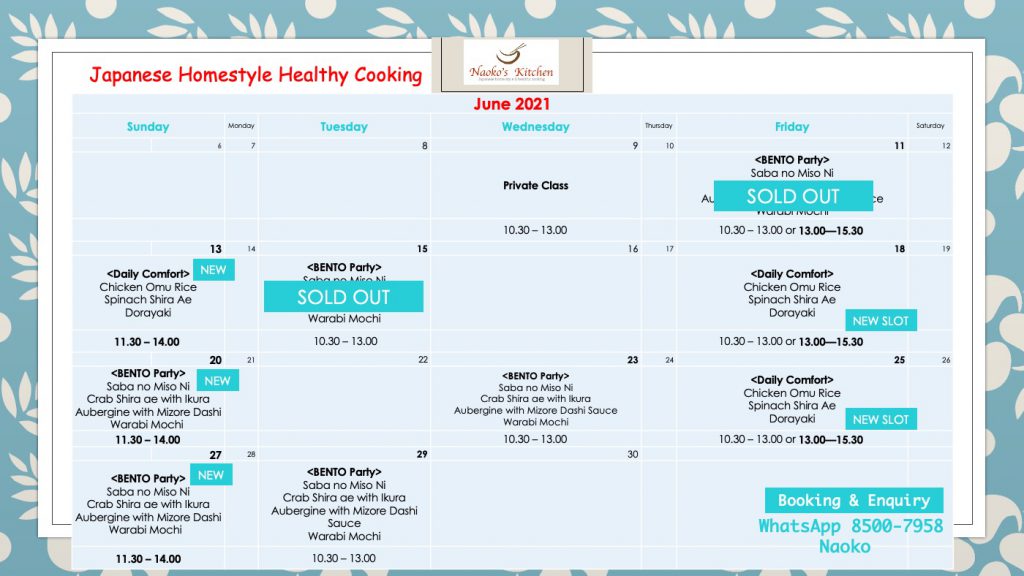 The detail of menu and price are HERE.

We hope to see you soon!

Naoko xx