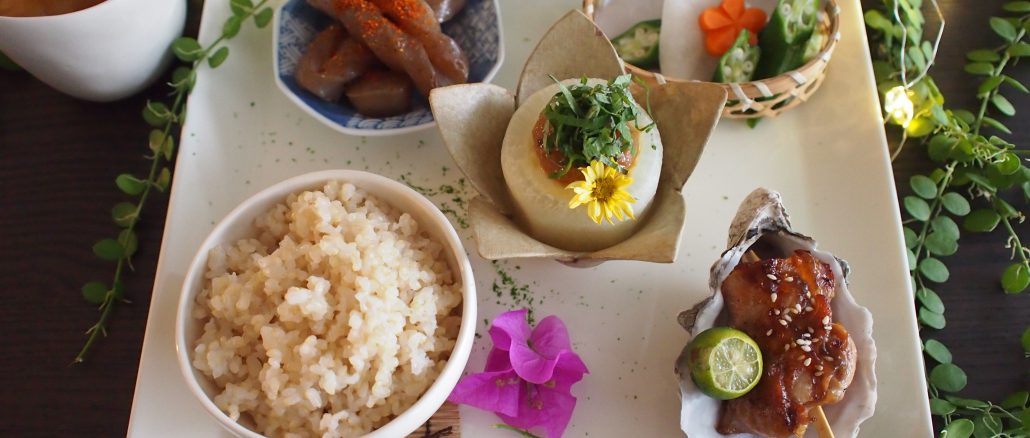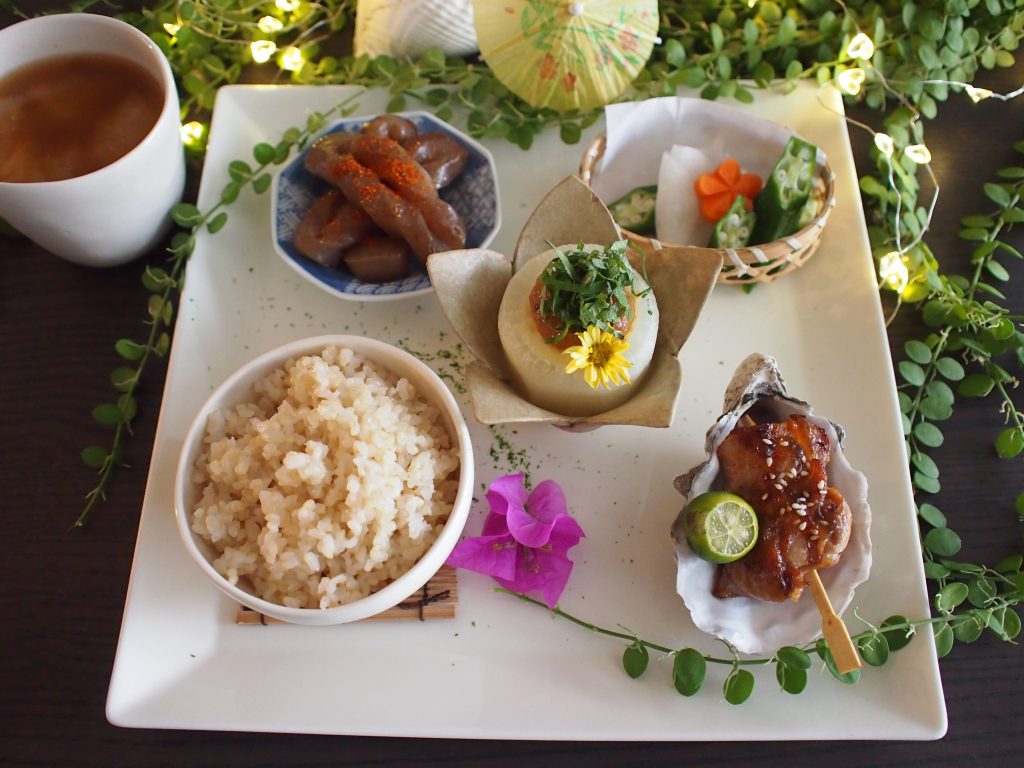 Another super healthy Japanese deli platter.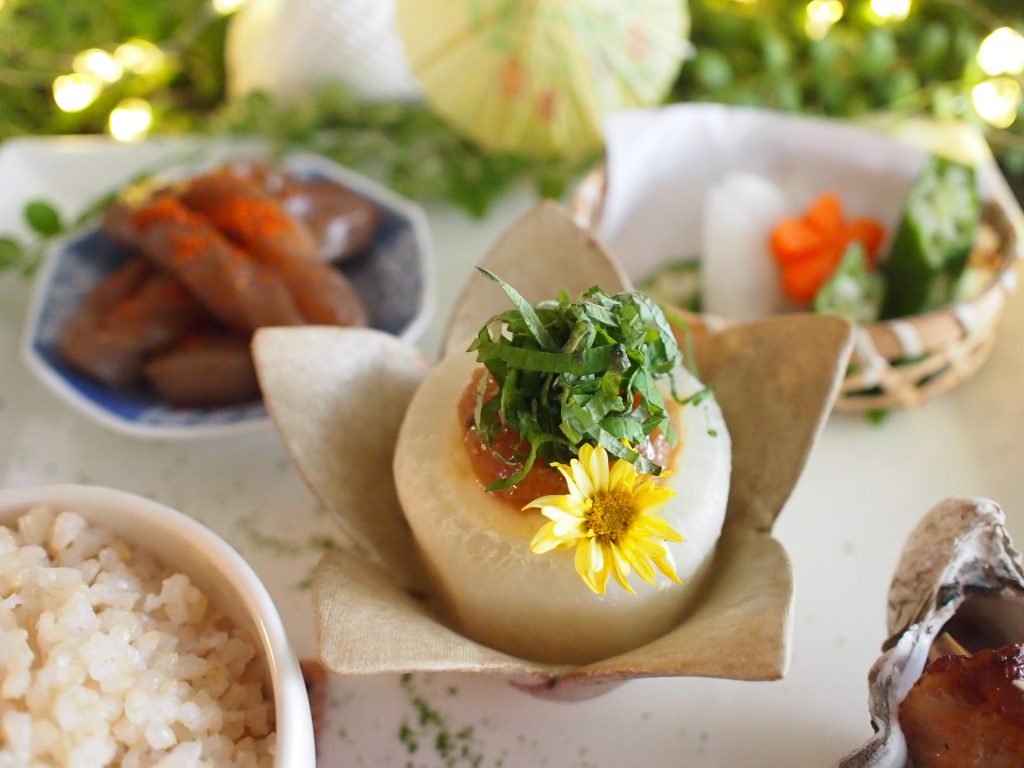 Chawan-mushi in a Daikon Cup. All are food and edible 🙂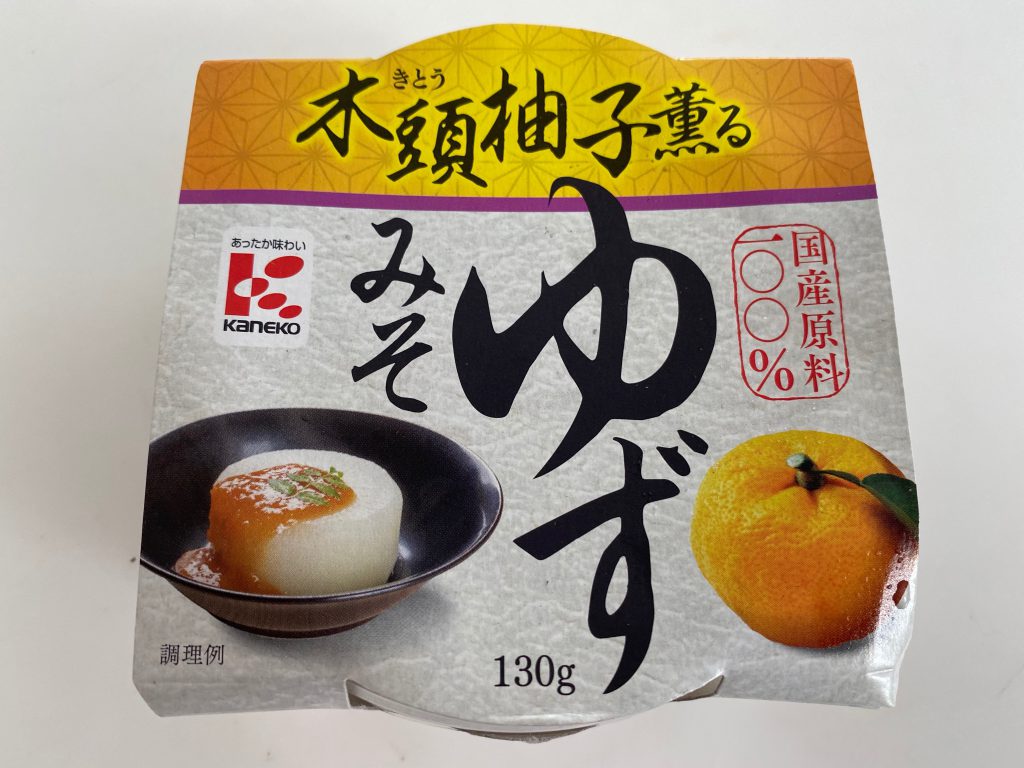 Braised Daikon and Yuzu Miso is utterly familiar and traditional style in Japanese cuisine. You can buy authentic Yuzu Miso from MOGU SHOP and the link of this delightful & flavourful product is HERE. Also you can taste that in our cooking class of Japanese Home-style Deli course in August.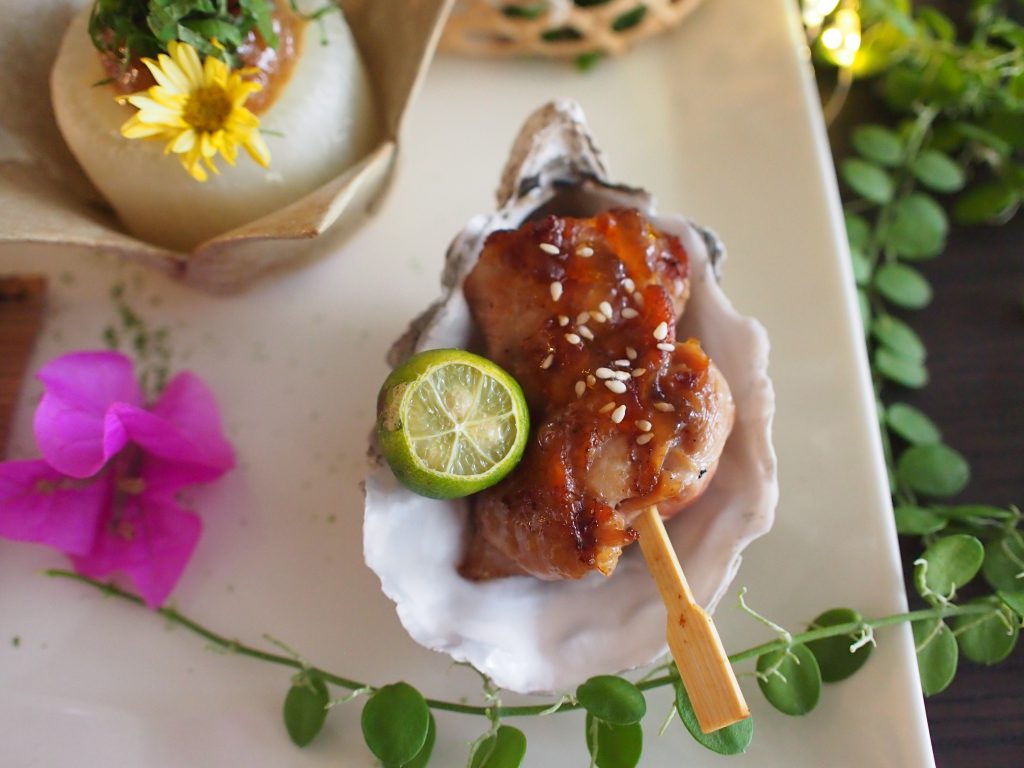 Yakitori, that is an essential food for Izakaya (Japanese pub)!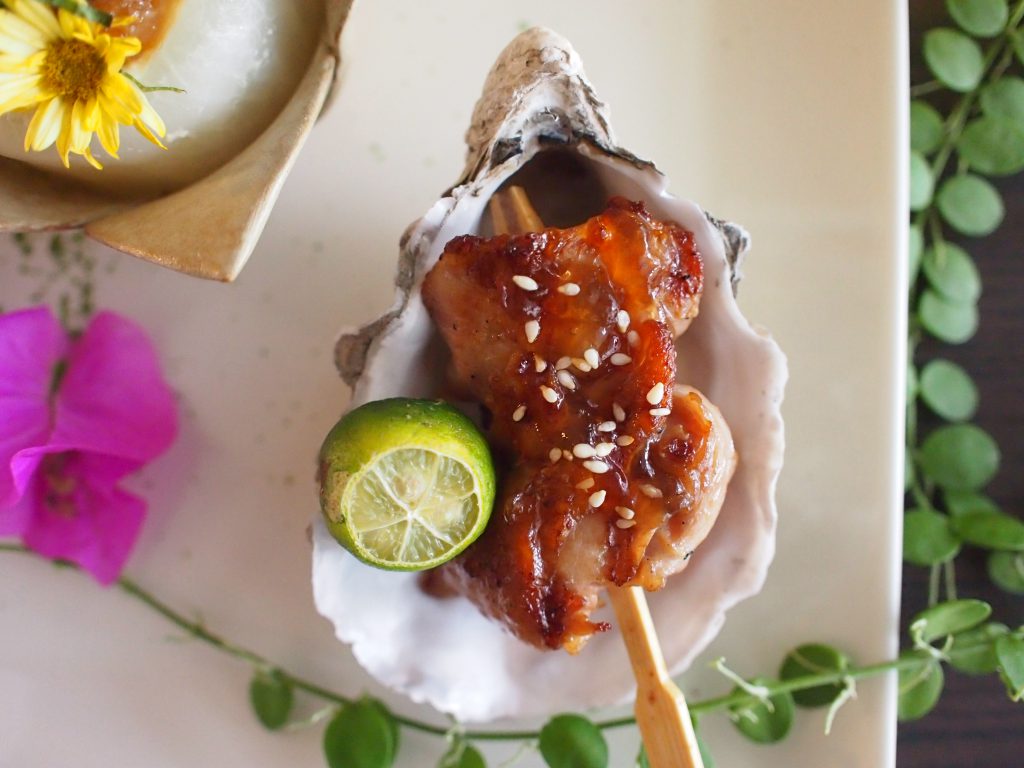 Everybody loves it in my family!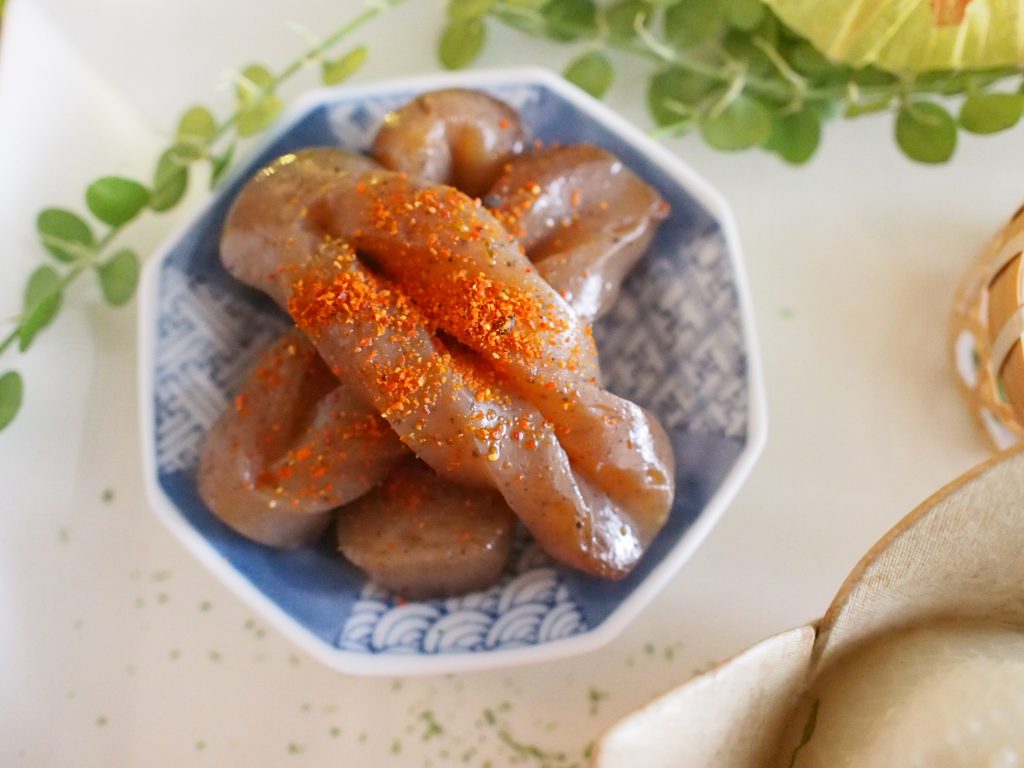 Another Japanese iconic food is Konjac which is made of roots of botanic. That contains a lot of great faber and most pleasantly it is almost zero calories!
You can get this very healthy food, Konjac (Konnyaku) from Mogu also.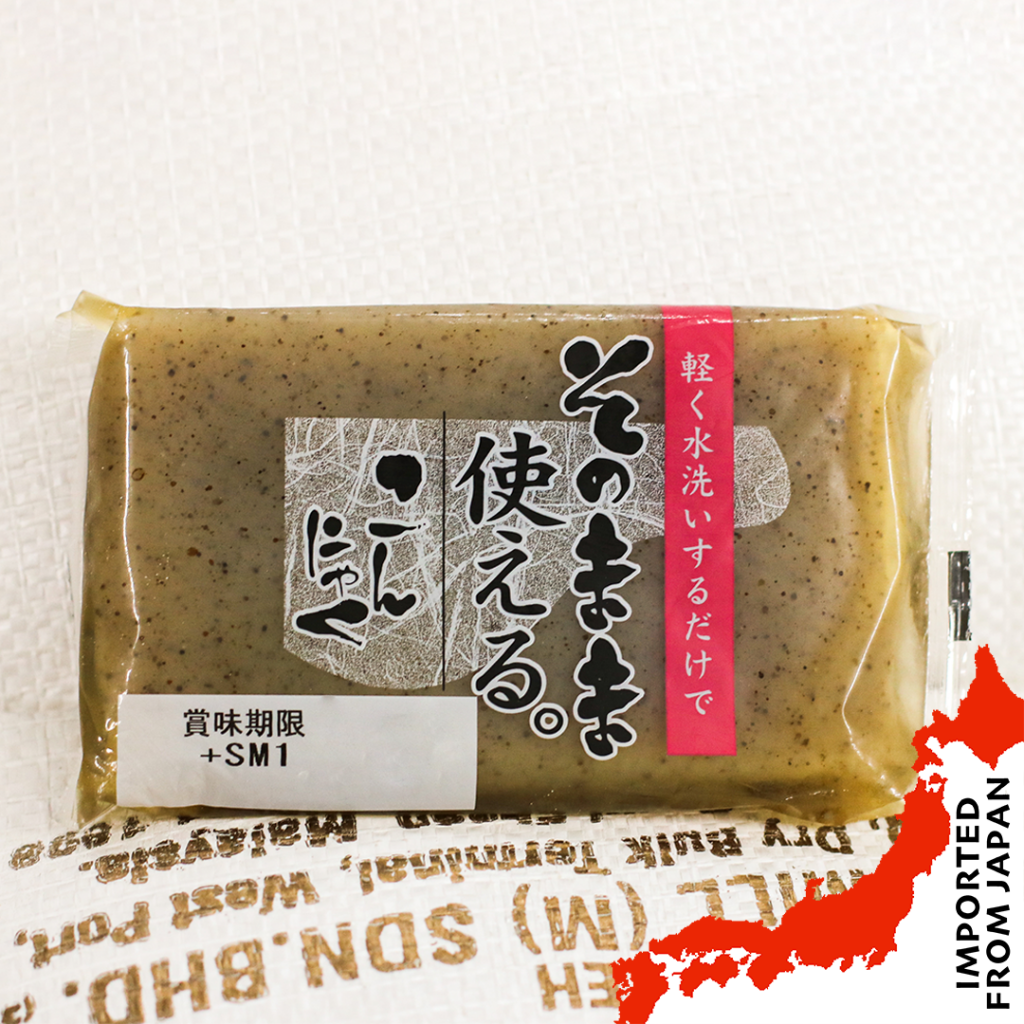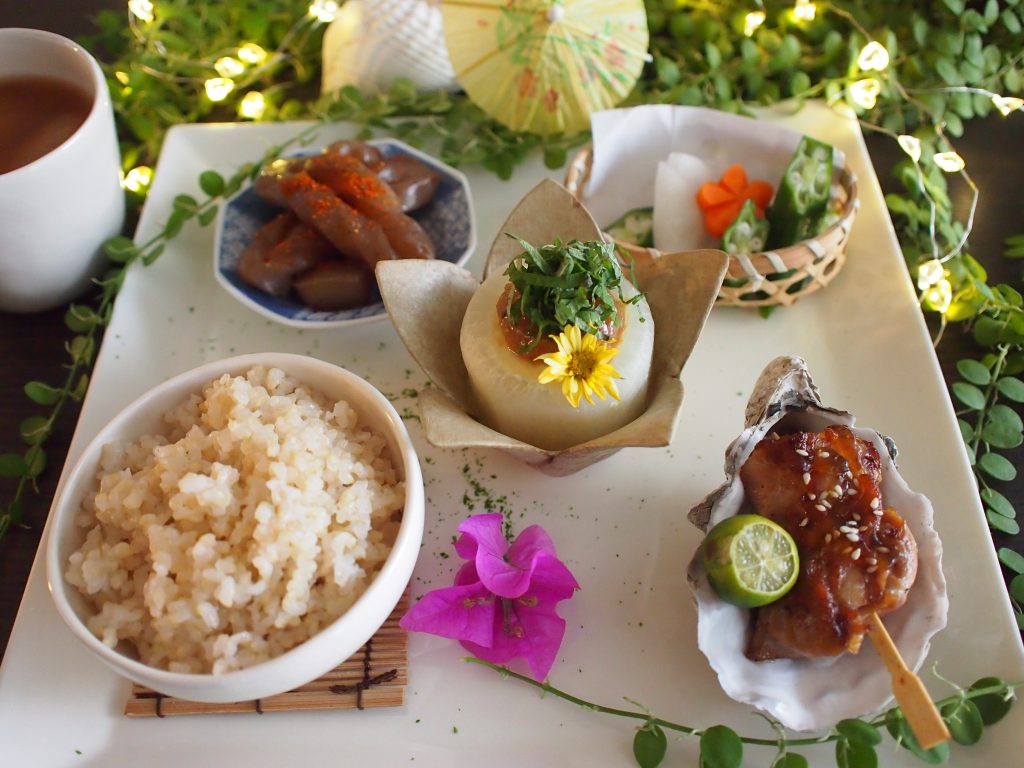 And today's high light is Japanese premier brown rice, Milky Queen.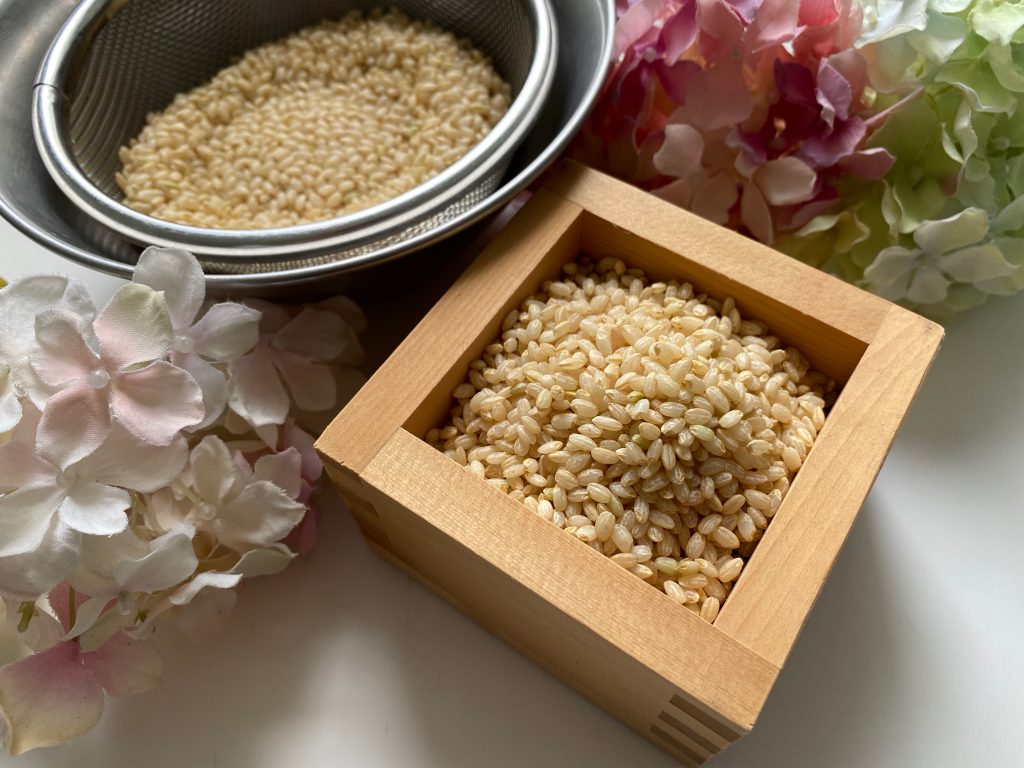 This quality brown rice, Milky Queen, changed my perception of brown rice. The each pieces of rice is so moist and tender but you can enjoy the nice firm texture. Not only texture, the taste is also wonderfully aromatic.
Not surprised when I heard that ANA (All Nippon Airline) serve this brown rice for their first class customers.
I will let you taste this pleasant brown rice in September's class.

So, we are planning a lot of exciting new cooking courses and video recipes with our lovely partner MOGU.

Keep your eye on our website!

Naoko xx