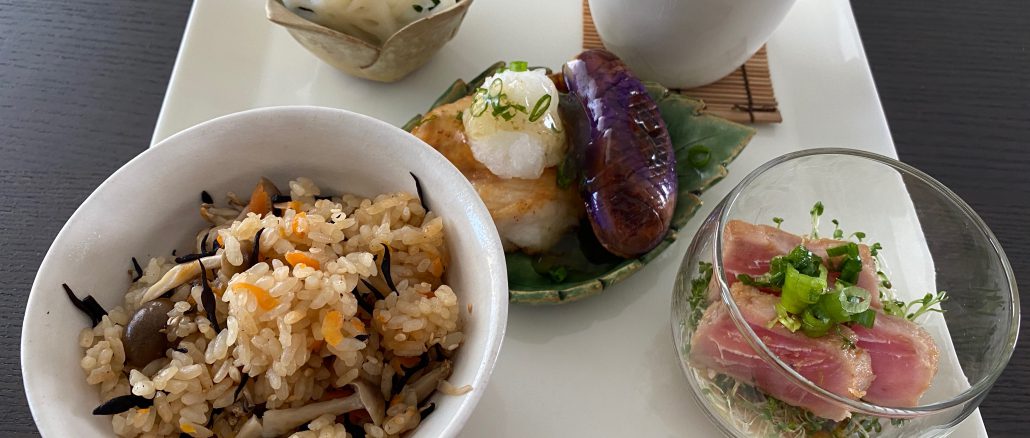 What a wonderful day! We had an amazing time to share our skills and passions with our lovely guest at our private small kitchen.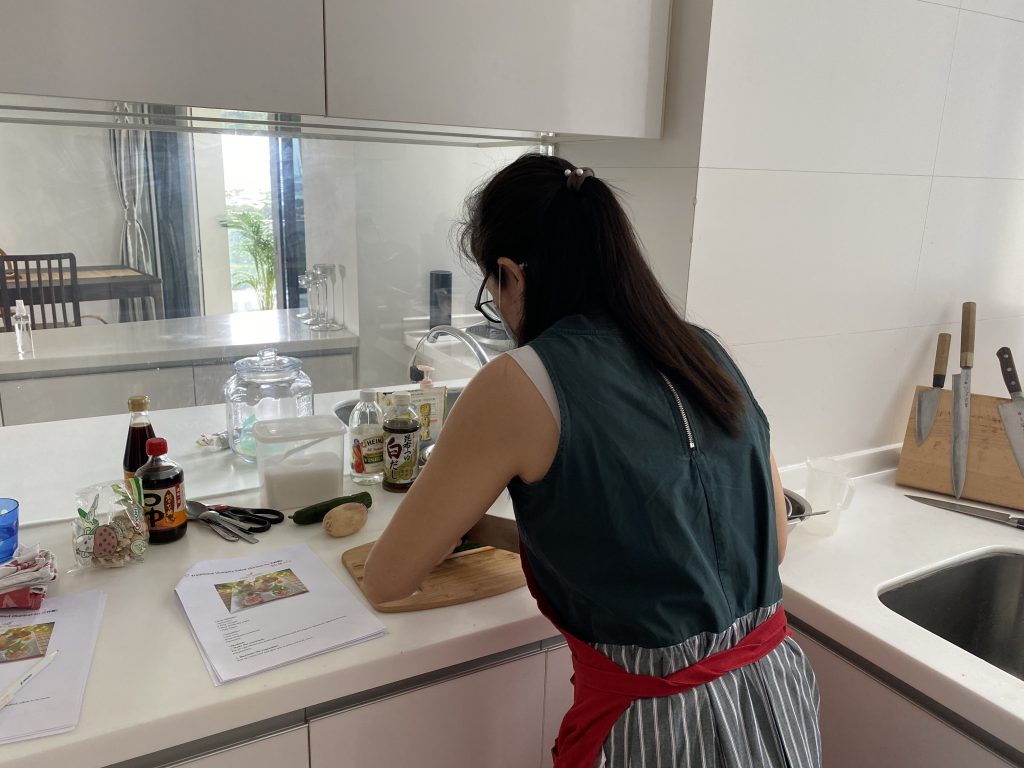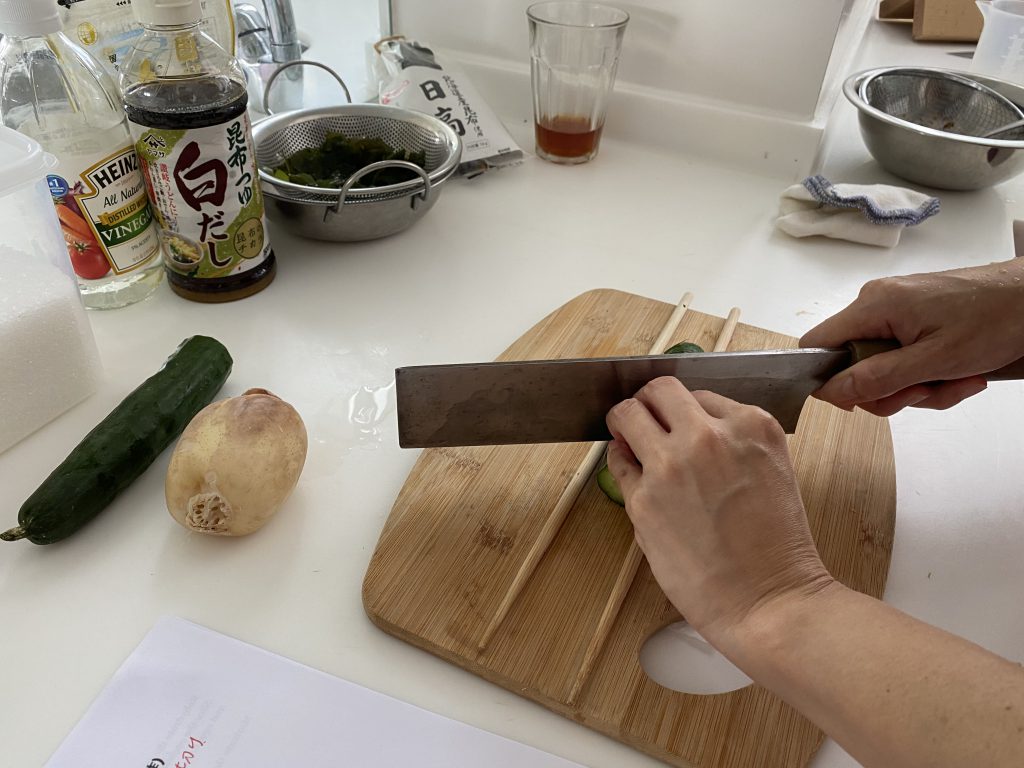 We made 5 traditional Japanese food together talking about relating Japanese cultures and languages 🙂 It was a great fun for me to share our different cultural background each other!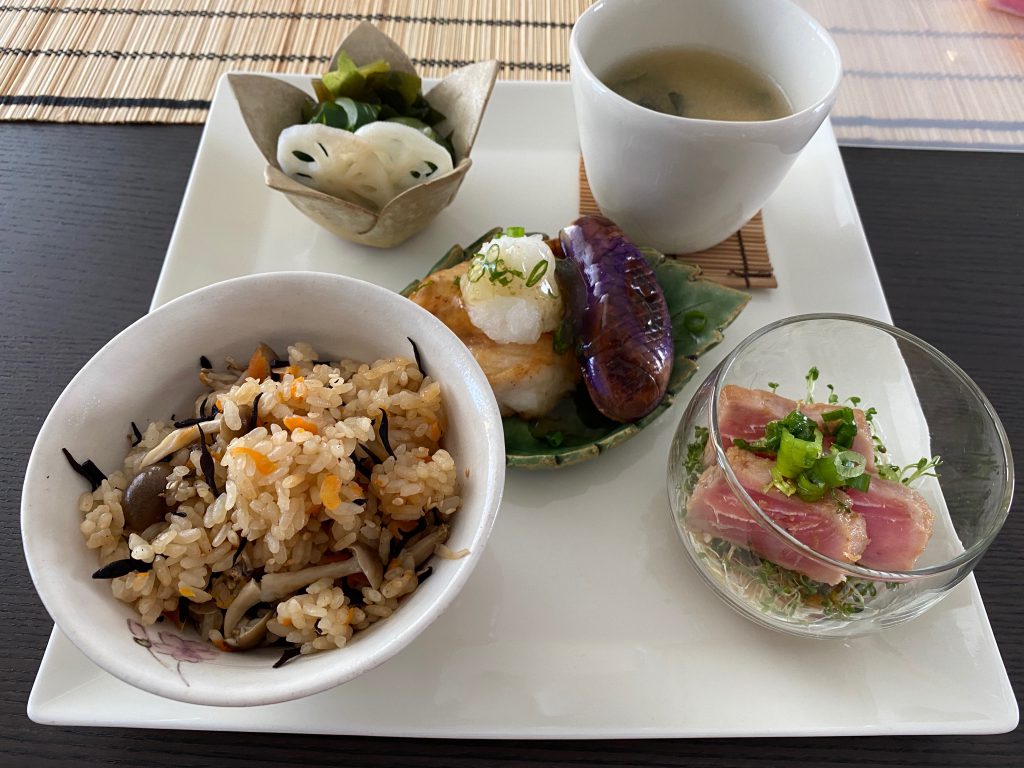 We made Dashi Seasoned Steamed Rice (Takikomi Gohan 炊き込みご飯)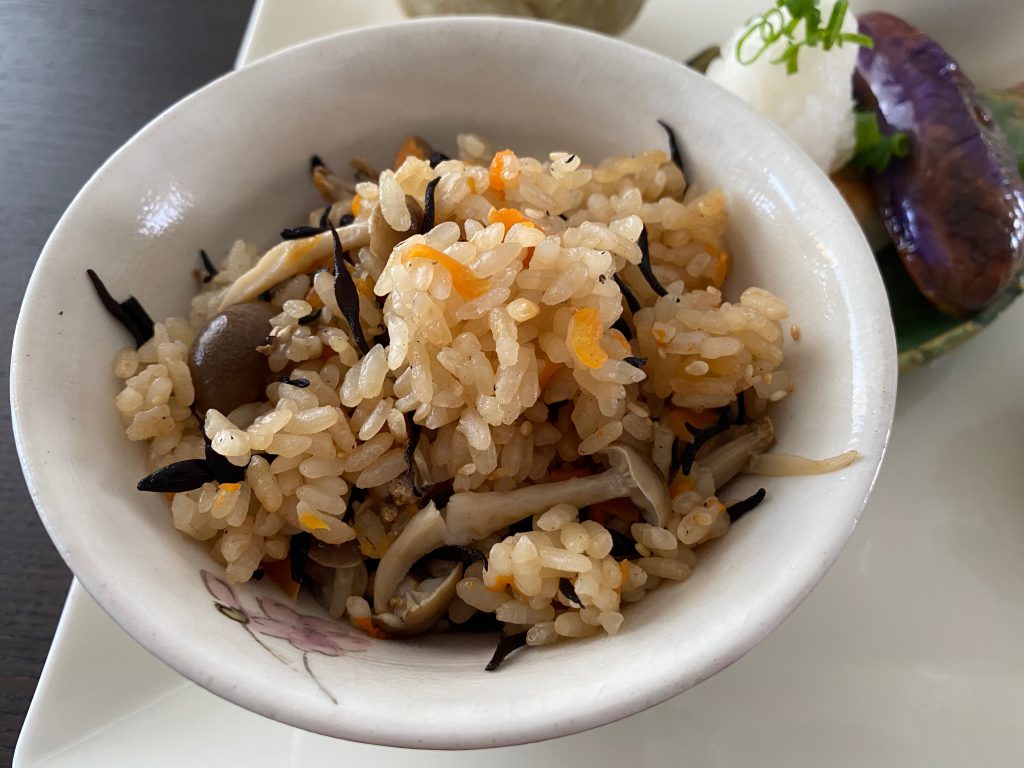 Miso Soup using authentic Dashi stock which is the most staple skill in Japanese culinary.
Following Lightly Seared Tuna (Tuna Tataki) with Ponzu Dressing as a starter.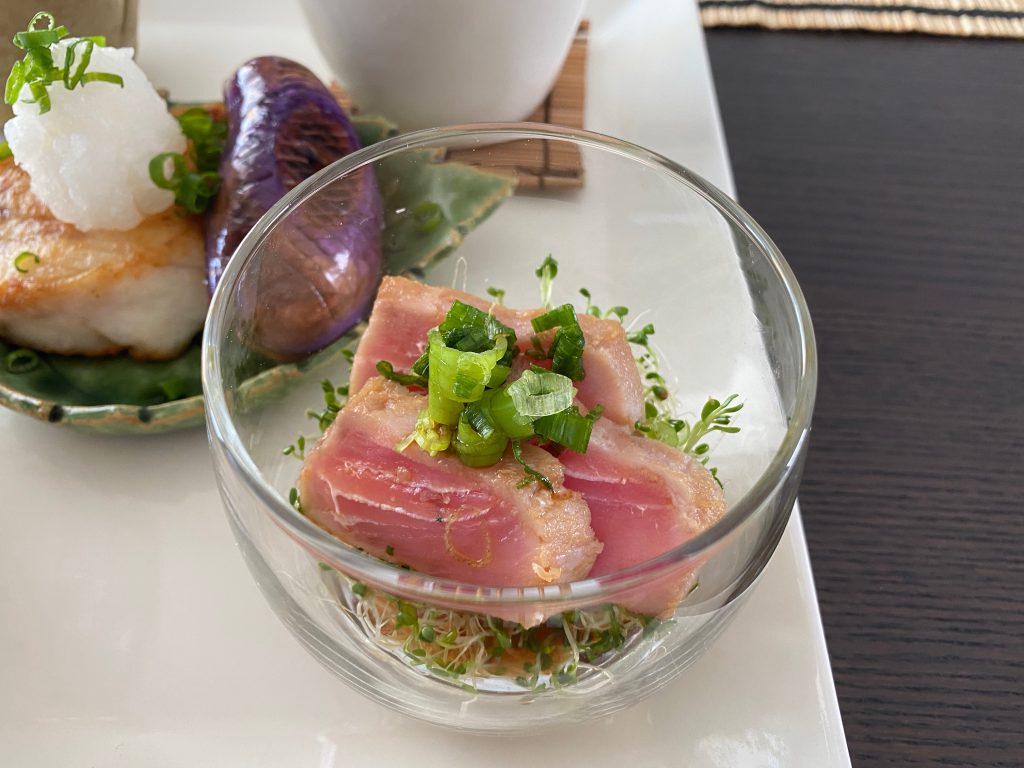 In the vinegary salad, we made a traditional Japanese seasoning, Sanbaizu (三杯酢) and knife skills of swirling cut, Jabara-giri (蛇腹切り).

And as the main course, we made Grilled Sea Bream with Yuzu Kosho Mizore-An (Daikon Dressing)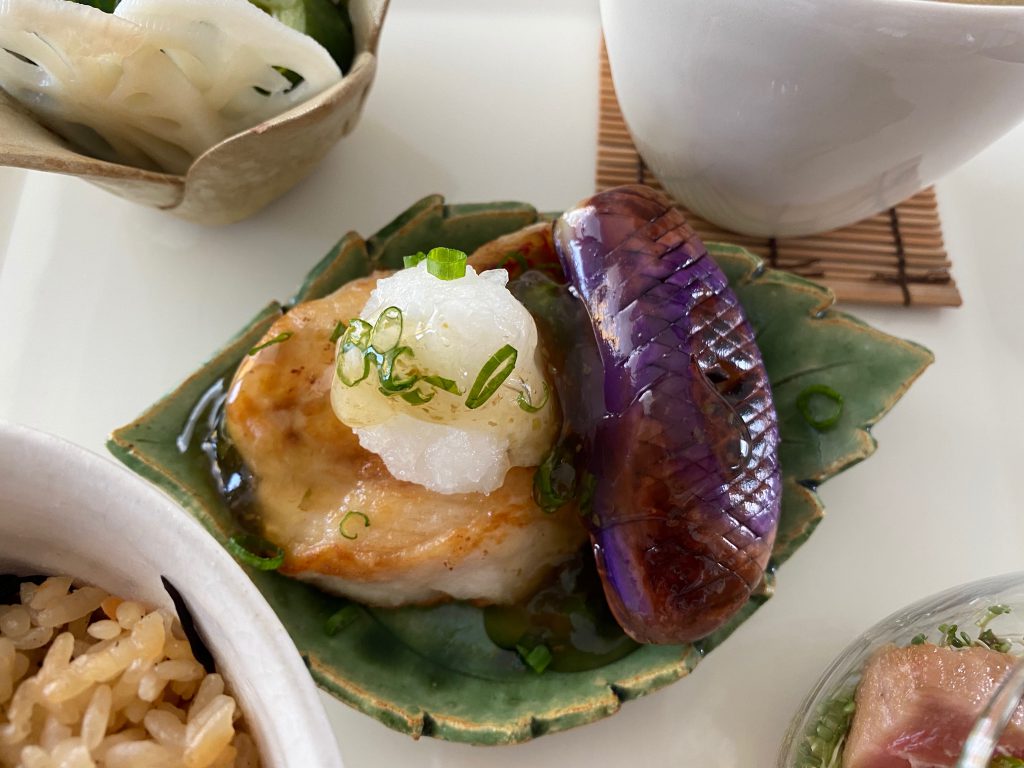 We love interactive and intimate cooking time in a relaxing music. The guest kindly left a warm and complimentary review of the class, which made our day! Always fun to learn something new from our guests for me as well.

The next course is Wednesday 12th August. We will change the menu to all different one every month, and will share the new menu soon.

Other courses are HERE.

We hope to see you all soon!

Naoko