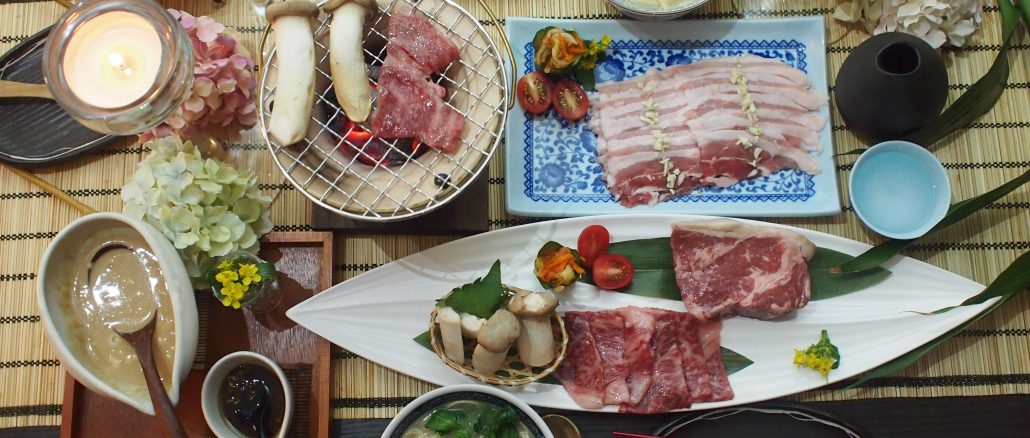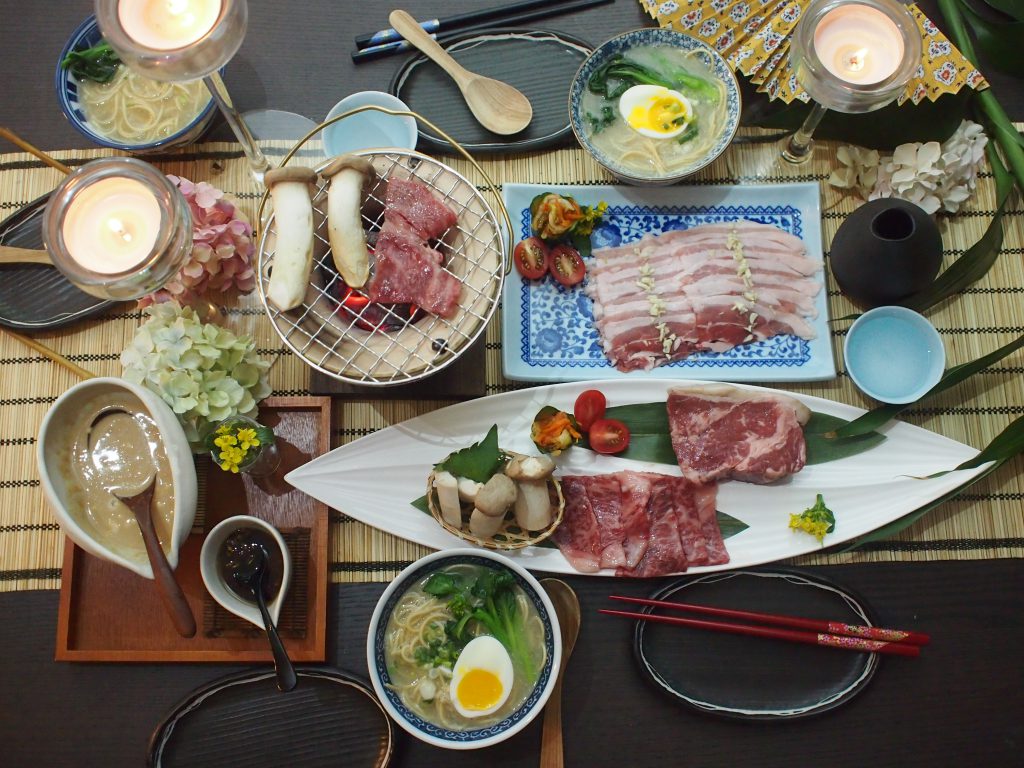 Look at this gorgeous and marvellous Wagyu and Japanese pork belly!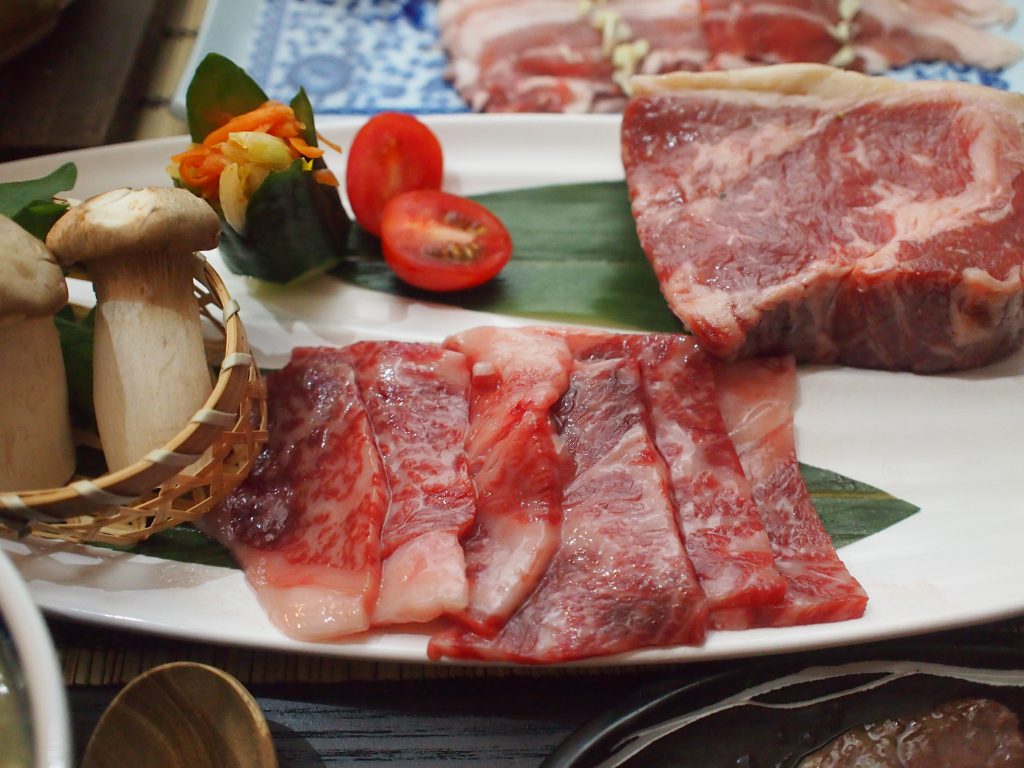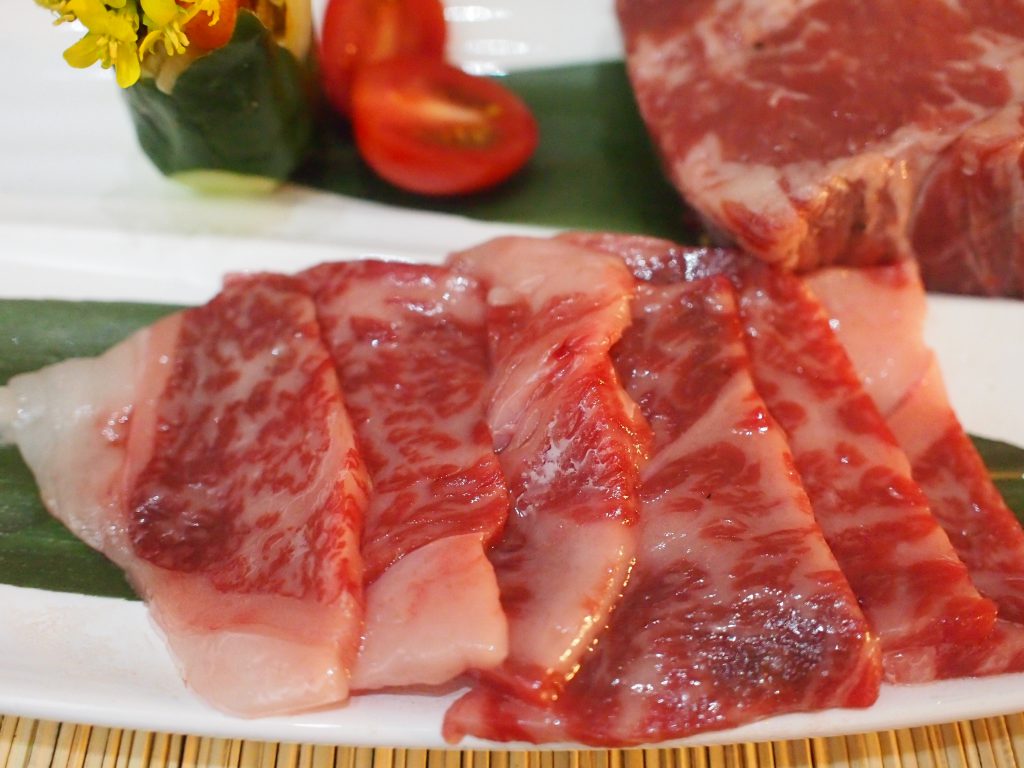 Utterly sexy 🙂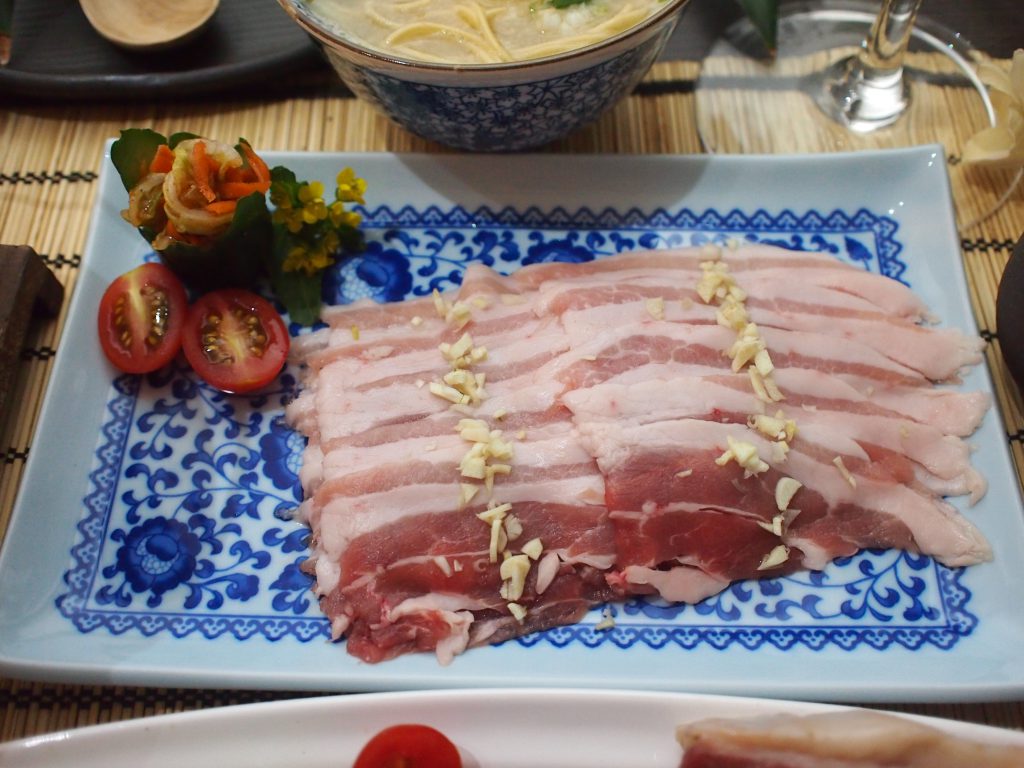 These authentic Japanese meat were delivered by Mogu Shop in Singapore.
Please let us take this opportunity to announce our exciting news:
We are so proud to announce a new partnership with Mogu Shop, one of the leading Japanese grocery online shop in Singapore. We both dedicatedly seek to share the best of Japan to people in Singapore. Our aim is encouraging and supporting people who are interested in Japan to make home-style healthy Japanese cuisine at home by sharing all how to use ingredients and condiments timely and interactively. We are planning to launch a live cooking demonstration show as our collaborating work.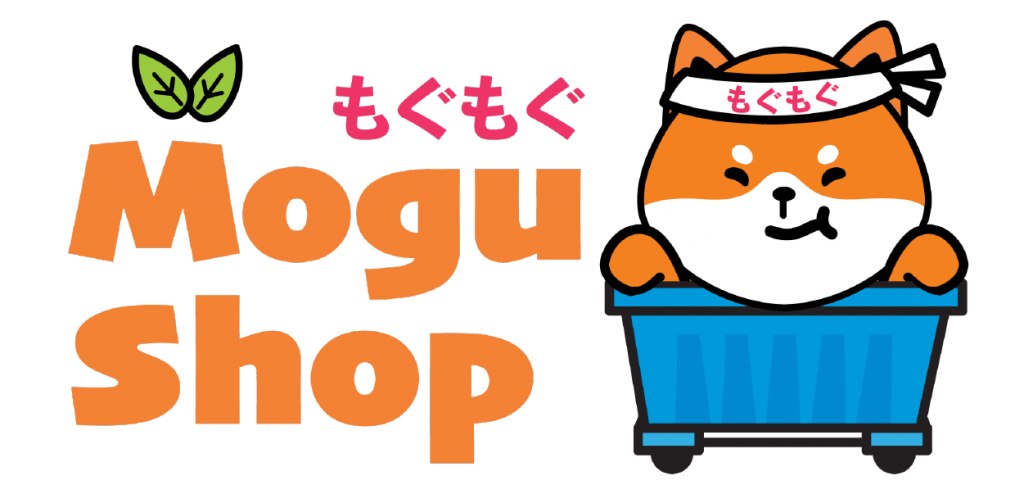 Going back to the story, the Wagyu was absolutely outstanding -mouth melting (even in the room temperature) and the super rich & sweet taste bursted in our palates. Absolutely first class quality. The pork was so elegant texture and slightly sweet taste, which was addictive.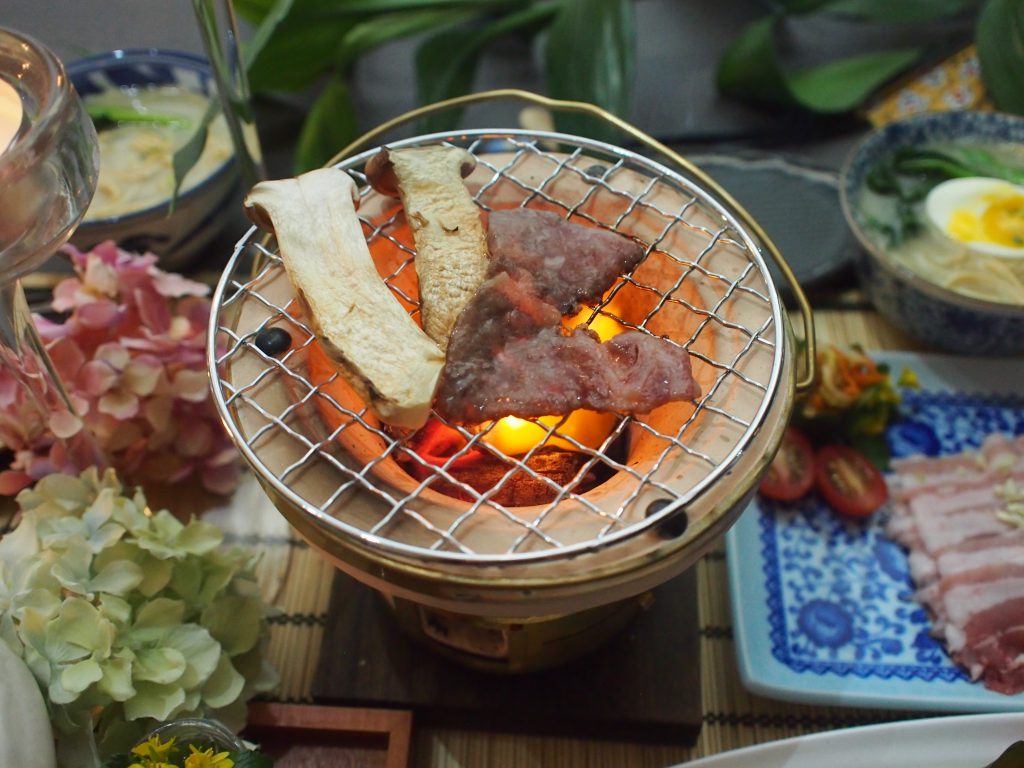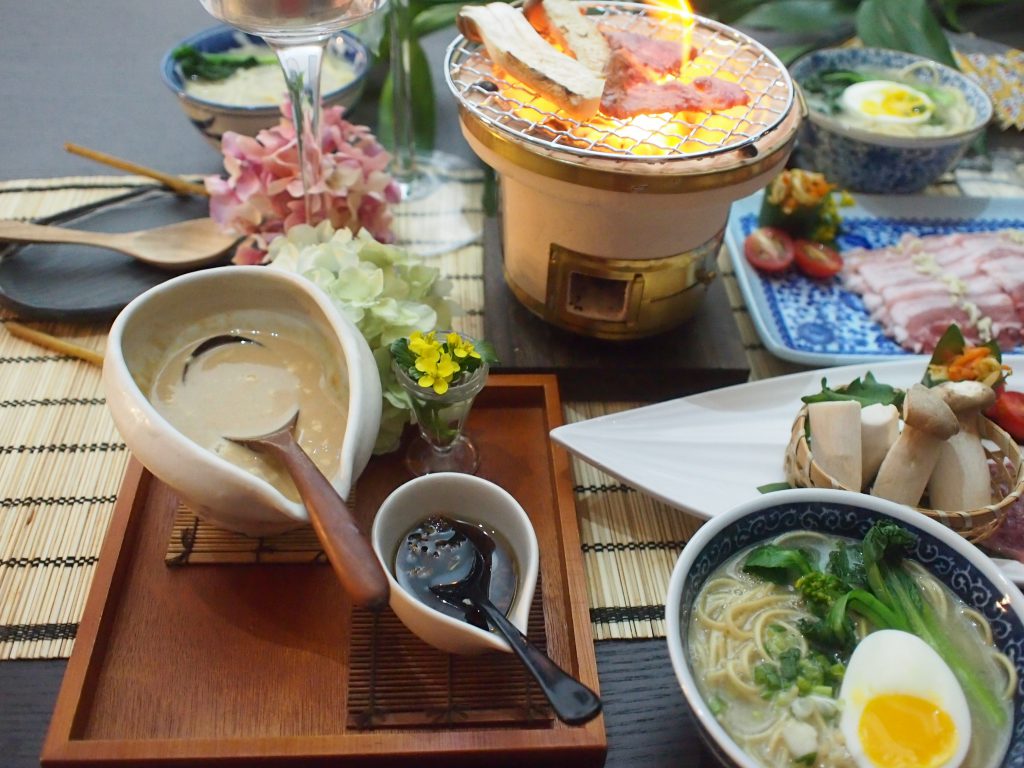 The homemade dip sauce was delightful and much healthier, so we will share the recipe later on.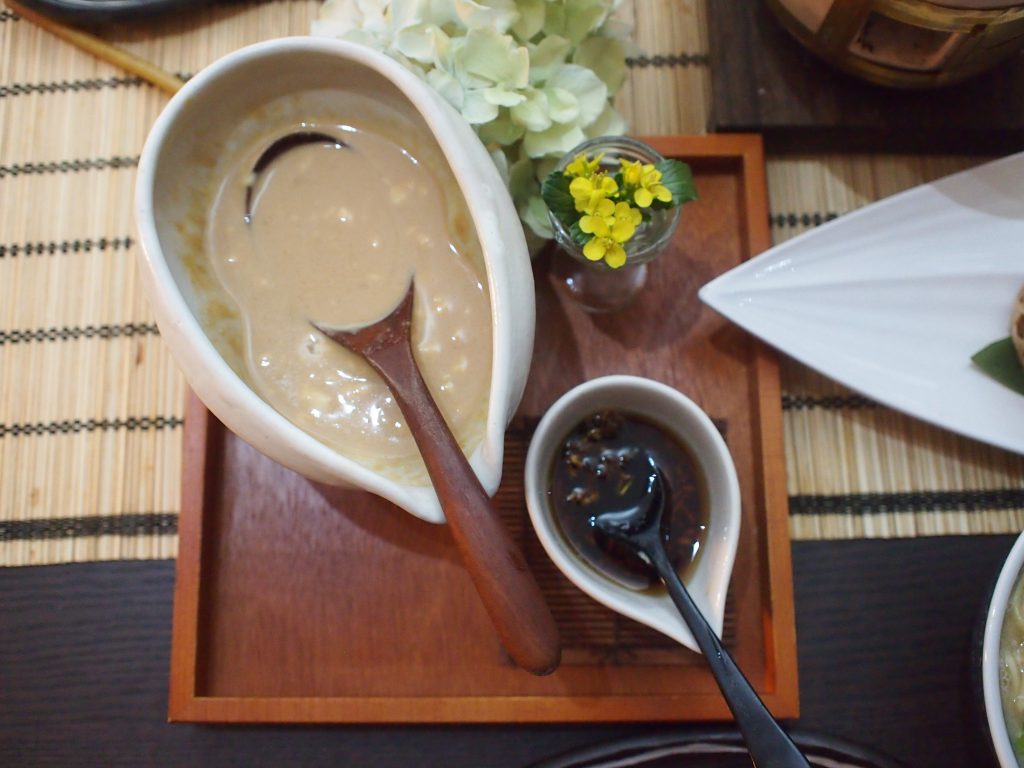 And other homemade side dishes added to the little gayety -Tonkotsu ramen and Japanese-style Kimchi.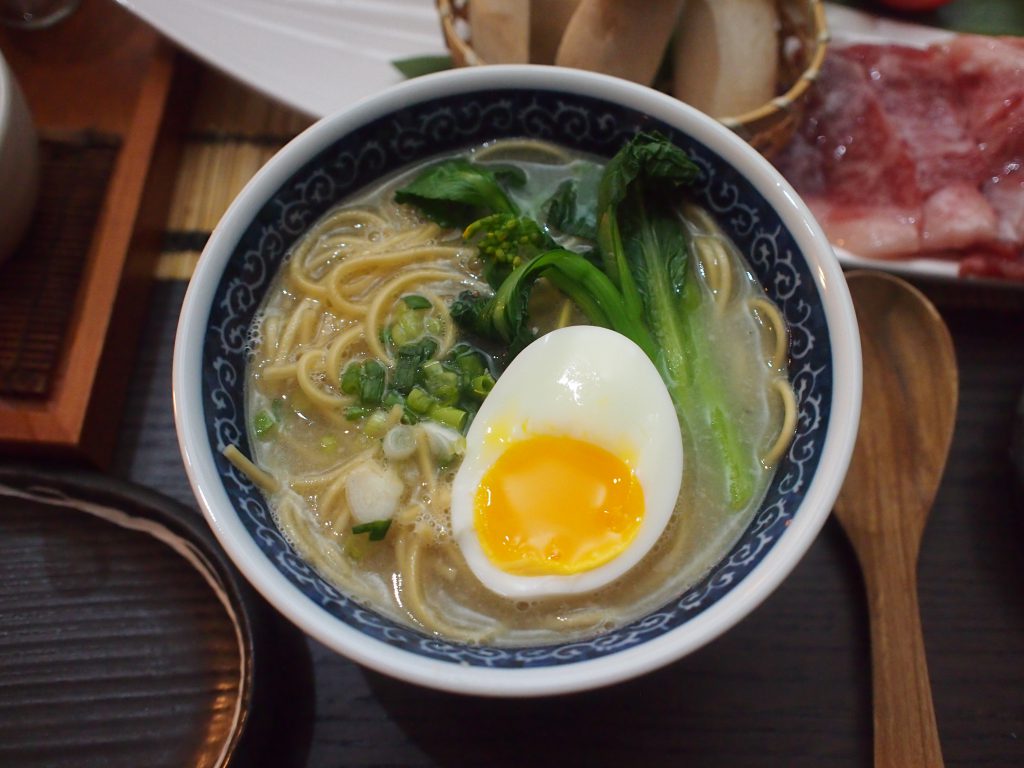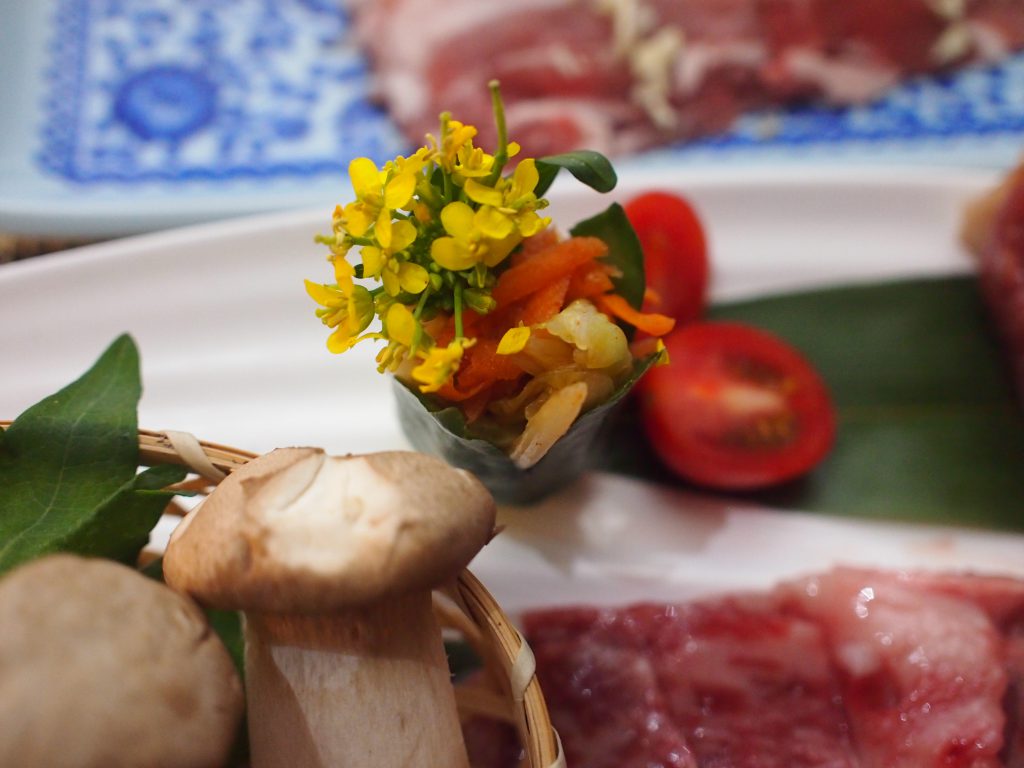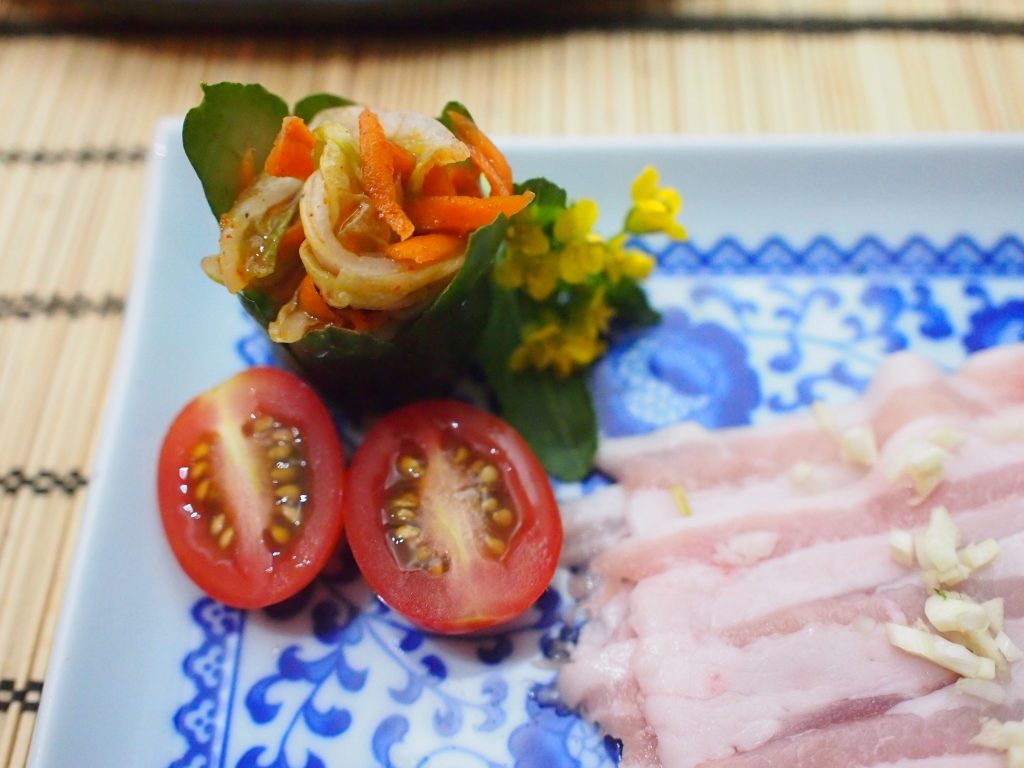 We are planning to something exciting service for you all, so please keep your eye on our website!
The quality products of Mogu Shop are linked HERE and click HERE for checking Wagyu beef.

Have a lovely week ahead, everybody.

Naoko xx