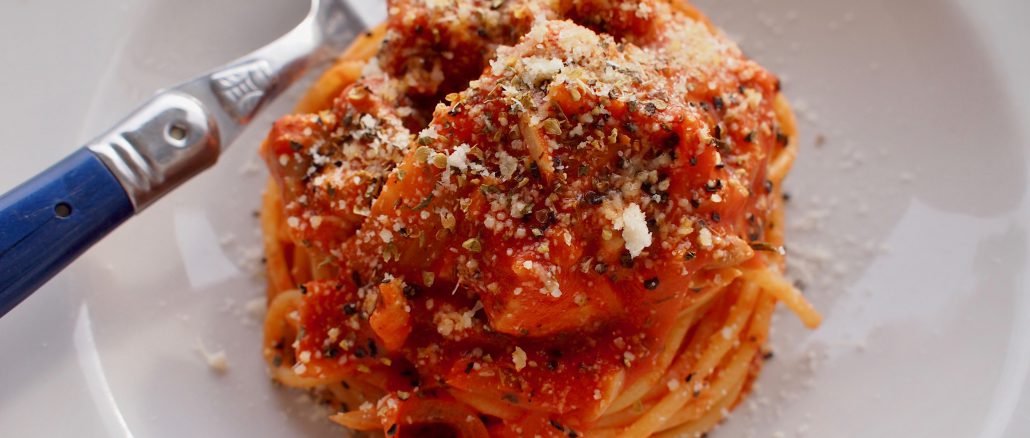 Good morning, everybody.

Today's blog is revealing our family's tradition in weekend.
Starting our weekend particularly on Saturday morning with home-made pasta or Asian noodle like Ramen has been hailed by us as an overturning for our fun weekend without our noticing it. I can't count up how many years we have been fascinated with this family-custom, but we all love this.
Pasta is perfect for mixing protein, vegetables and carbohydrate for my sake as a mum who cares family's health. And children loves pasta whatever, whenever, so this is kind of win win situation!

This morning -Saturday morning, we just poked our forks into hearty healthy spaghetti together.
Aromatic Rosemary Chicken with Creamy Tomato Sauce Spaghetti

Main flavour of this dish is tomato, rosemary and oregano herbs, but as a hidden flavour, I added some more seasonings.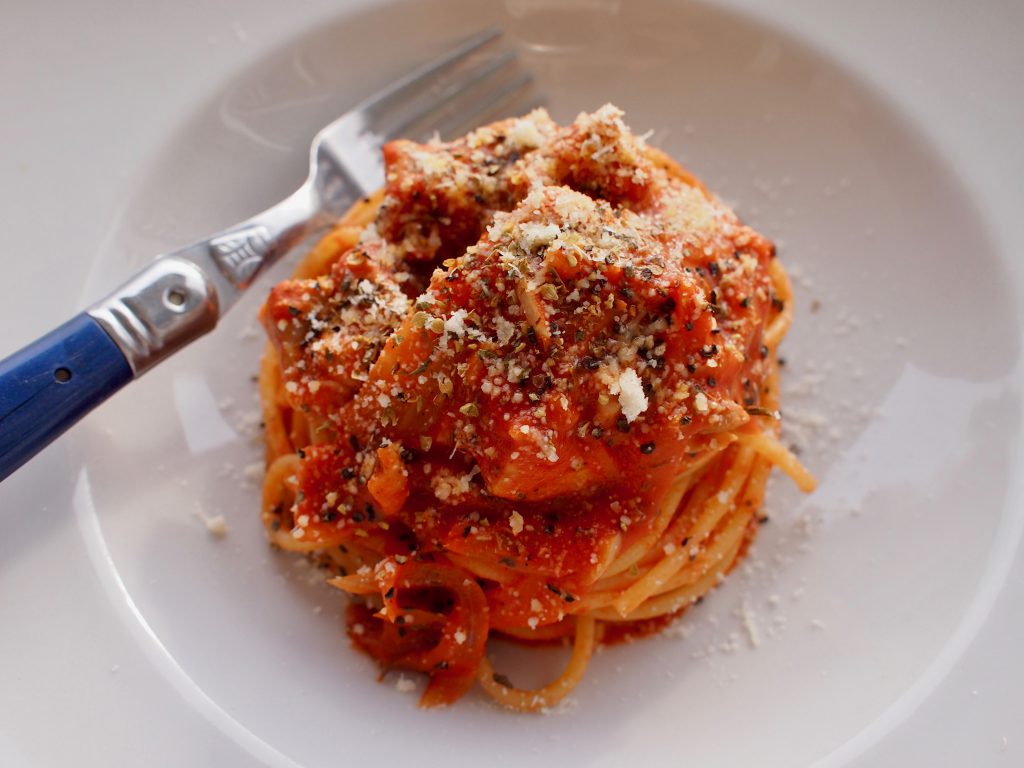 I learnt this recipe whilst my journey in Florence which is capital of Italy's Tuscany region 3 years ago, and still now this is one of our favourite pasta menu at home.
This is our weekend-morning style and source of energy for fully enjoying weekend.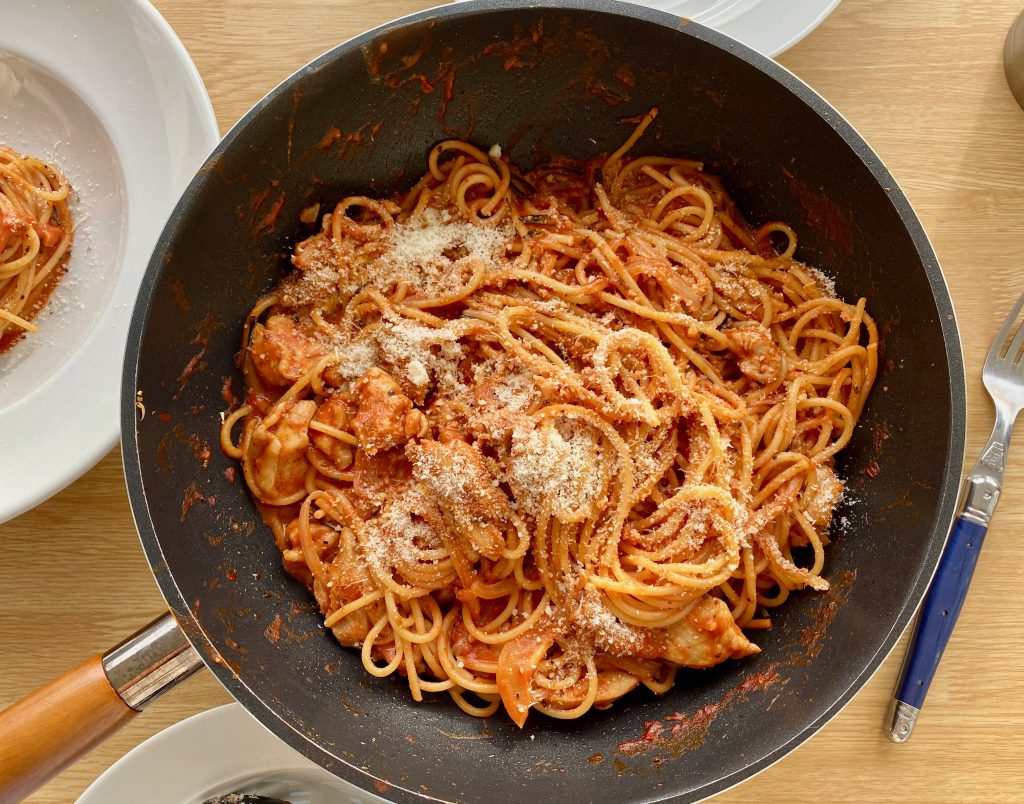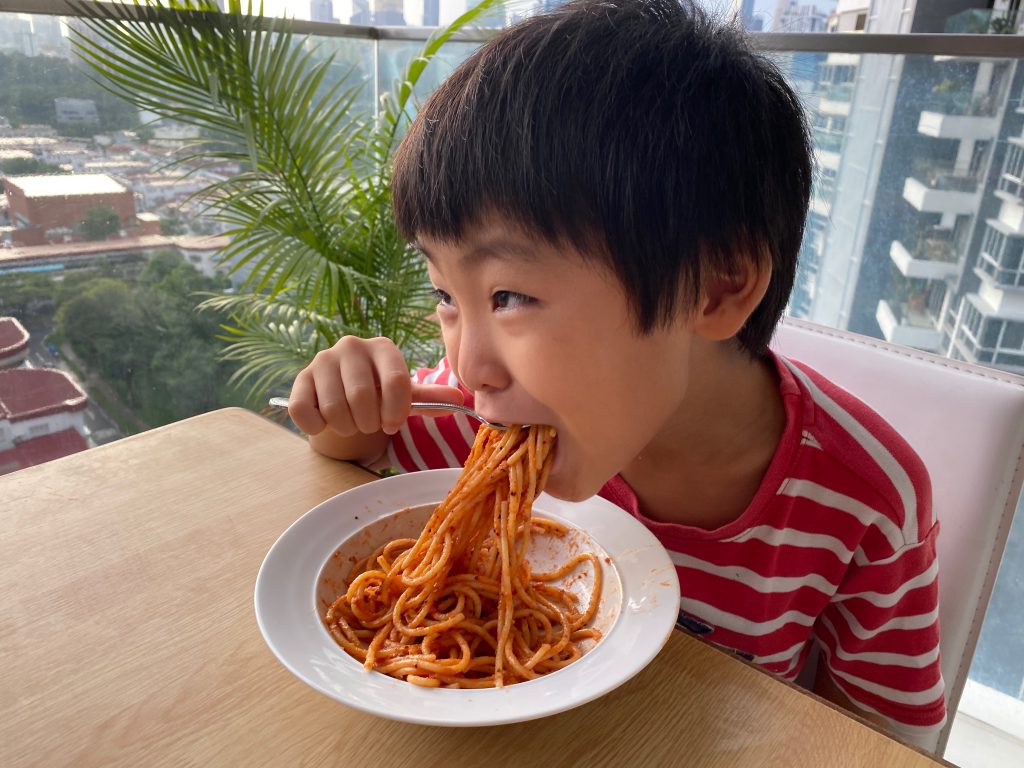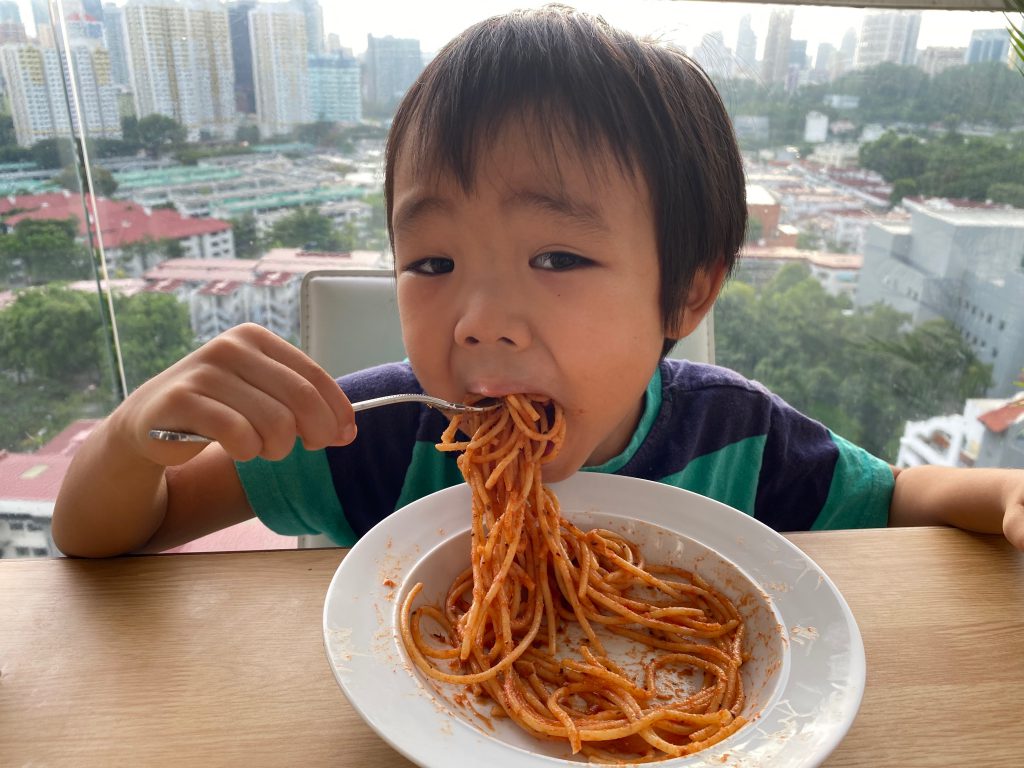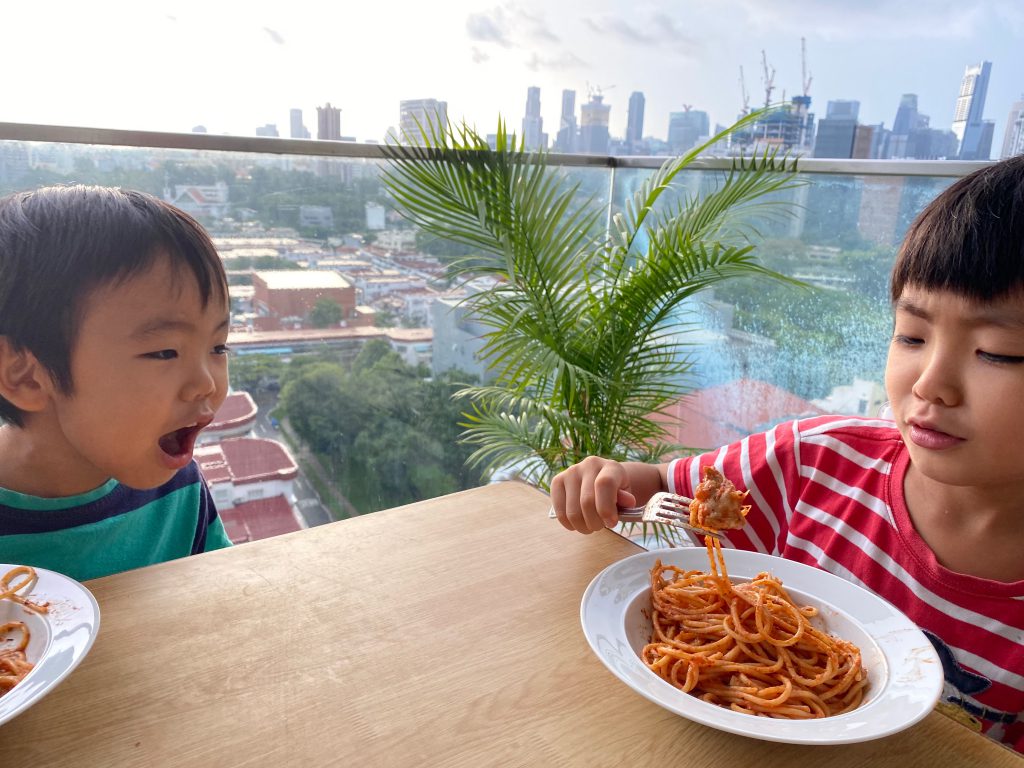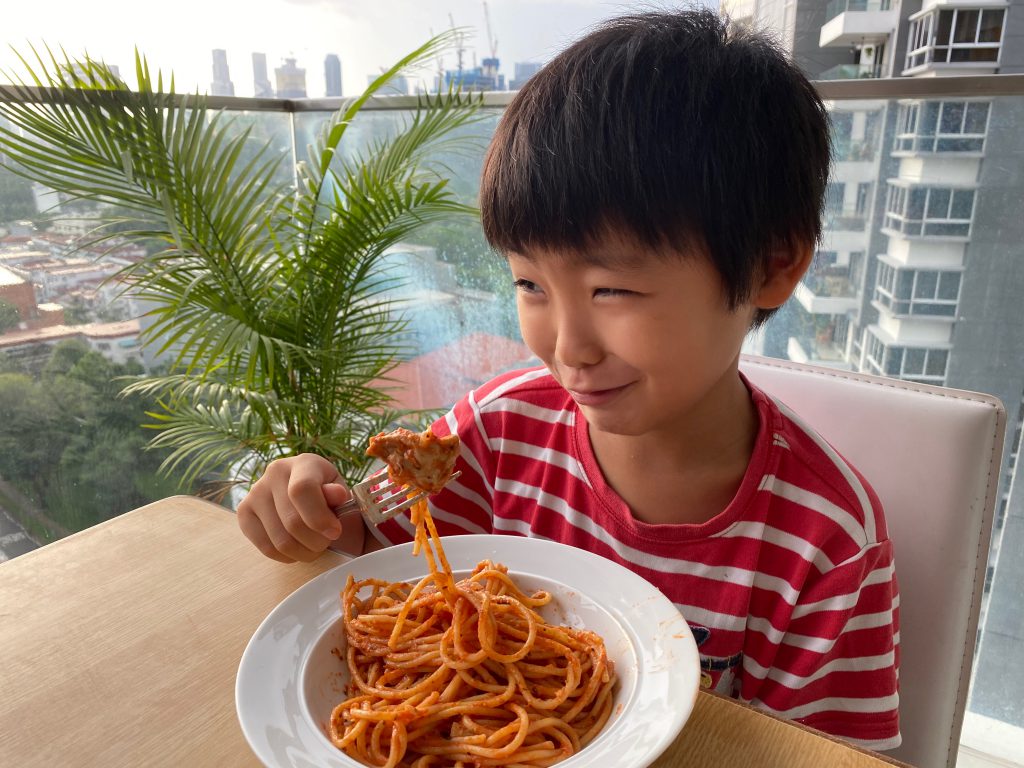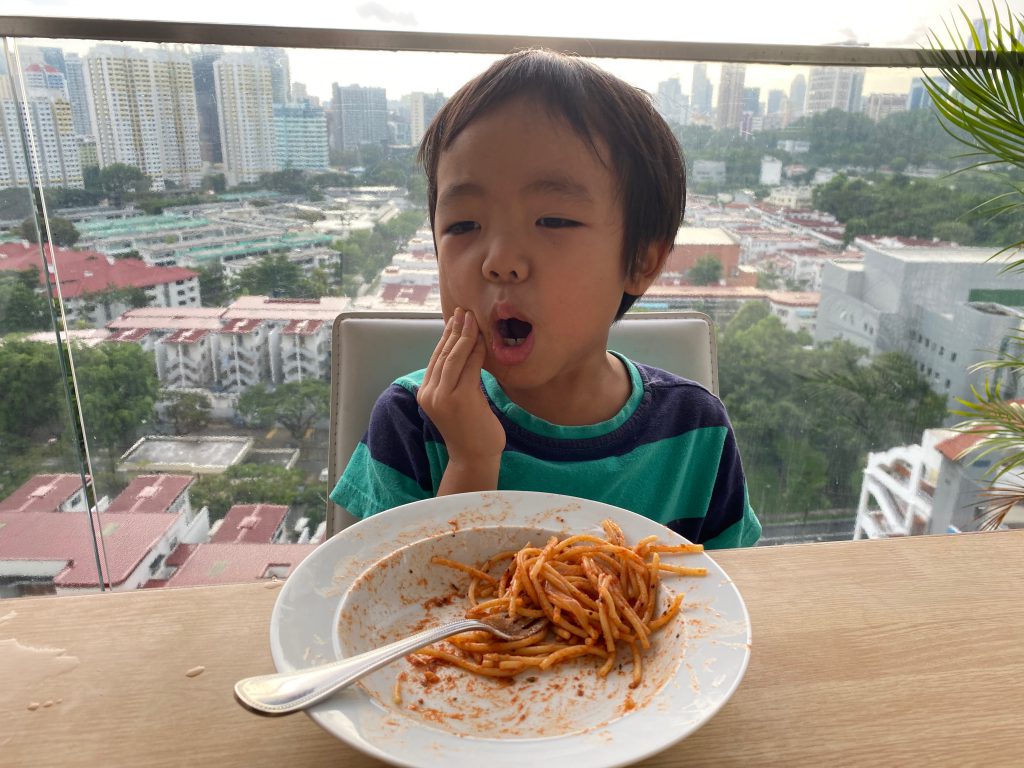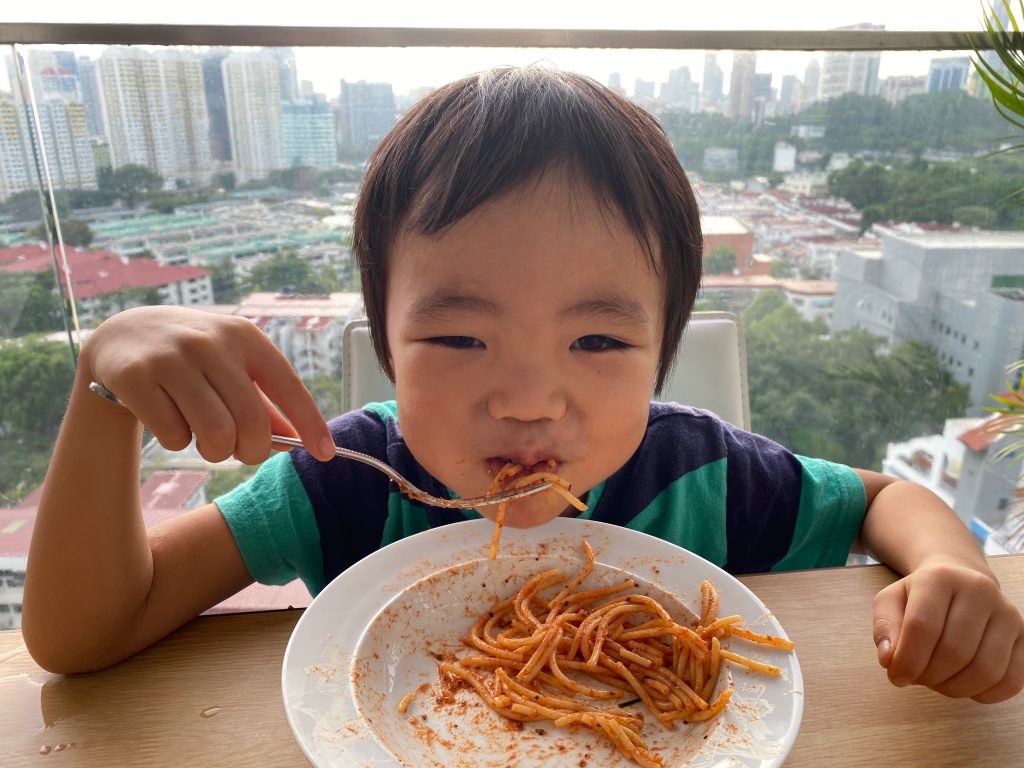 I hope you had a restful time last night.
Wishing you a happy healthy weekend.

Naoko xx