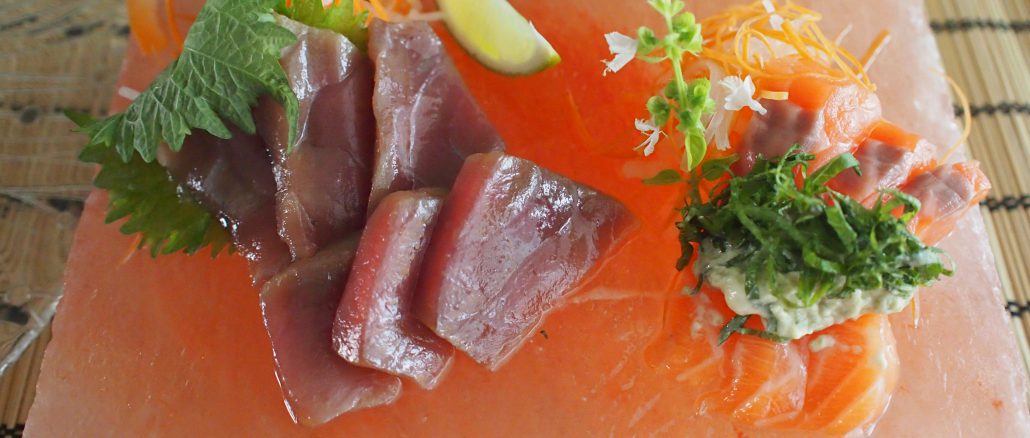 Hi, everybody! Hope you had a restful evening, yesterday.
We had another a lot of thunders and lightnings last night.
This is the tropical!

Today's food we would like to share with you is pretty simple but unique style -Himalayan Rock Salt Cured Sashimi Hon Maguro (tuna) & Salmon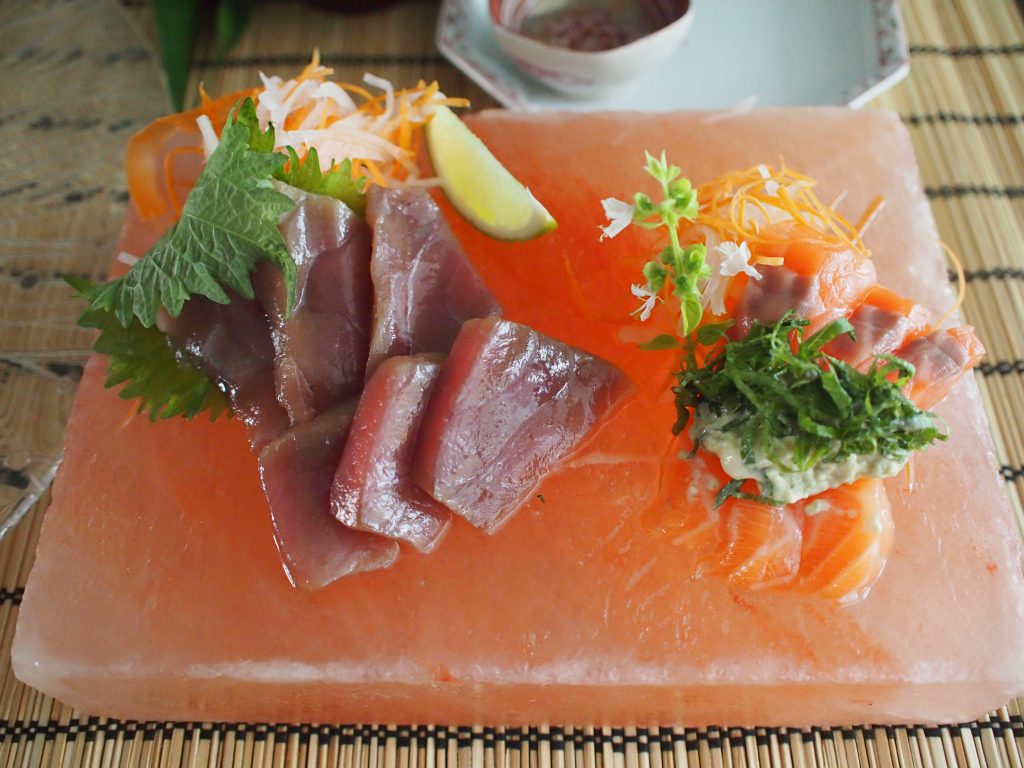 This beautiful pink board is made of Himalayan rock salt and just by placing the raw fish on that, the nice deep saltness naturally infuse into Sashimi, which enriches the Umami flavour of the fish.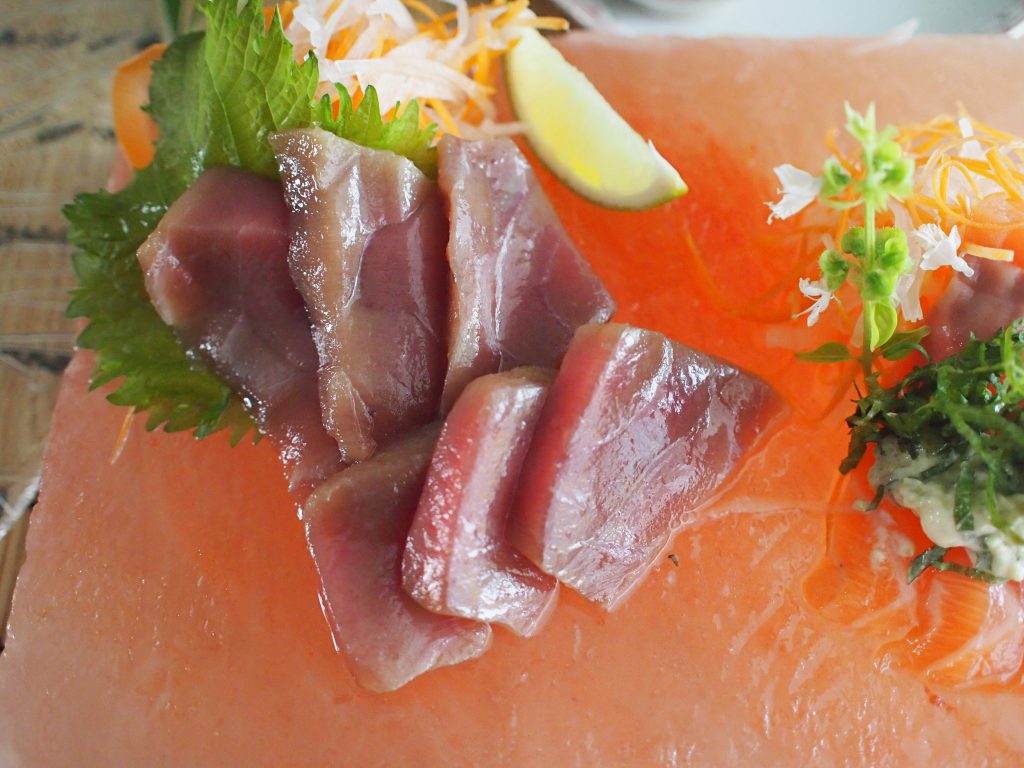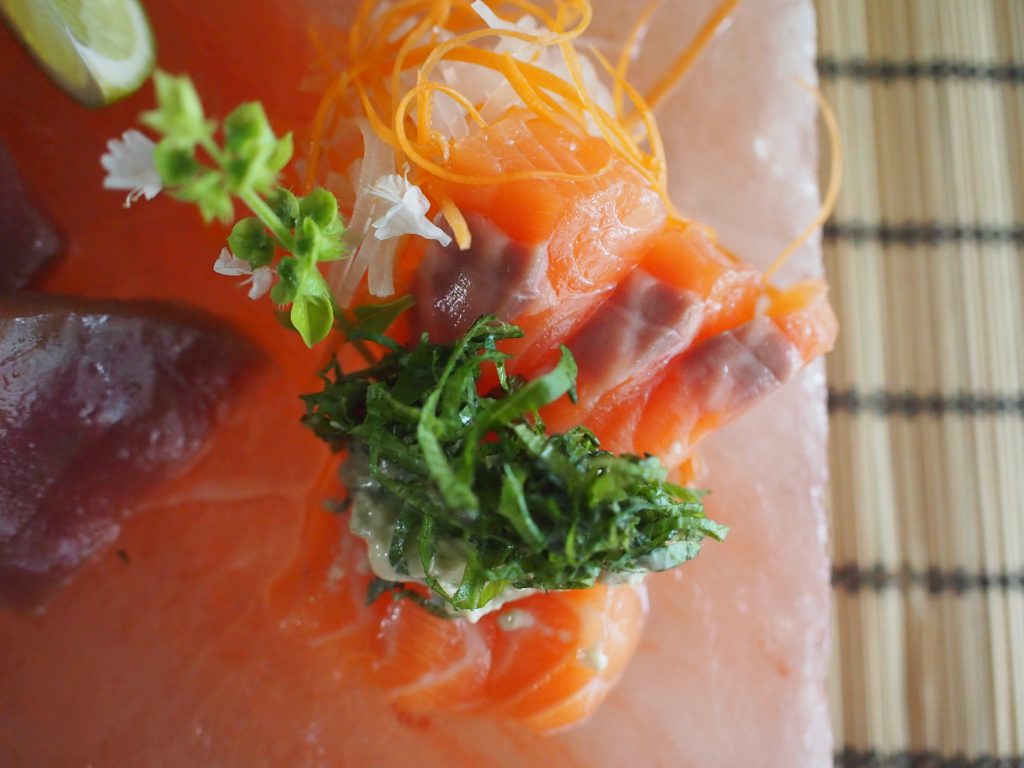 You can make your friends surprised and simply the looking is pretty 🙂
Naturally cured fish tastes so nice, so we are sure you can't resist the fresh steamed white rice alongside!
We hope this is something inspirational for your cooking.
Happy Friday everybody, wishing you a fun Friday!

Naoko xx