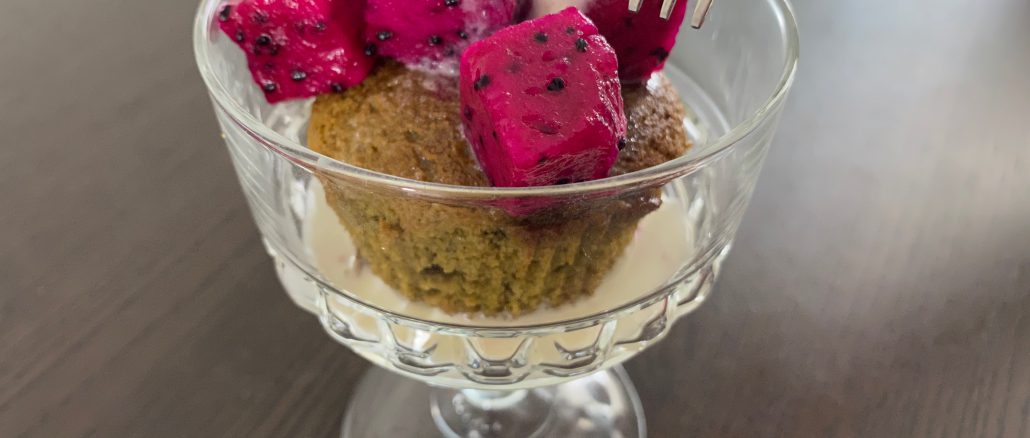 Happy Vesak Day, everybody!
Today is national holiday in Singapore for celebrating Buddha's birthday.

Today, we are going to share some pictures of our 'Little Ninja's Baking' that our kids made for themselves.
In these circumstances, there is no stock of vanilla essence at the superstores around us, so we targeted at Japanese-style cupcakes which we didn't need the vanilla flavours.
The menu was Matcha Azuki (sweeten red beans) Cupcakes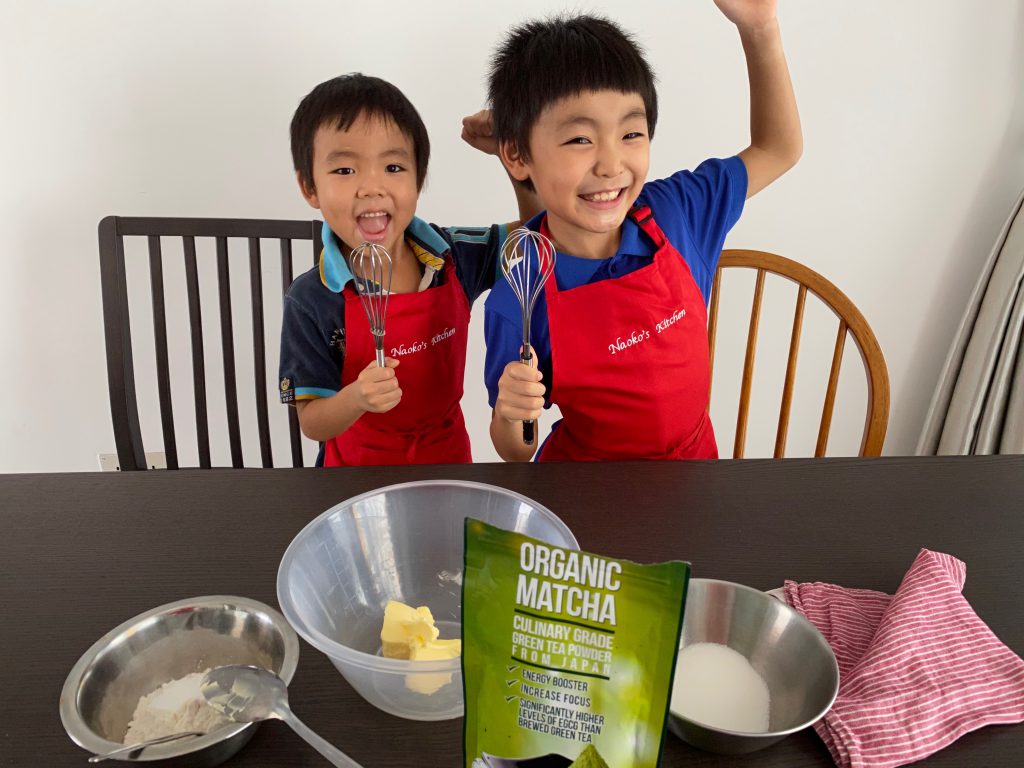 They were so excited.
Let's roll!!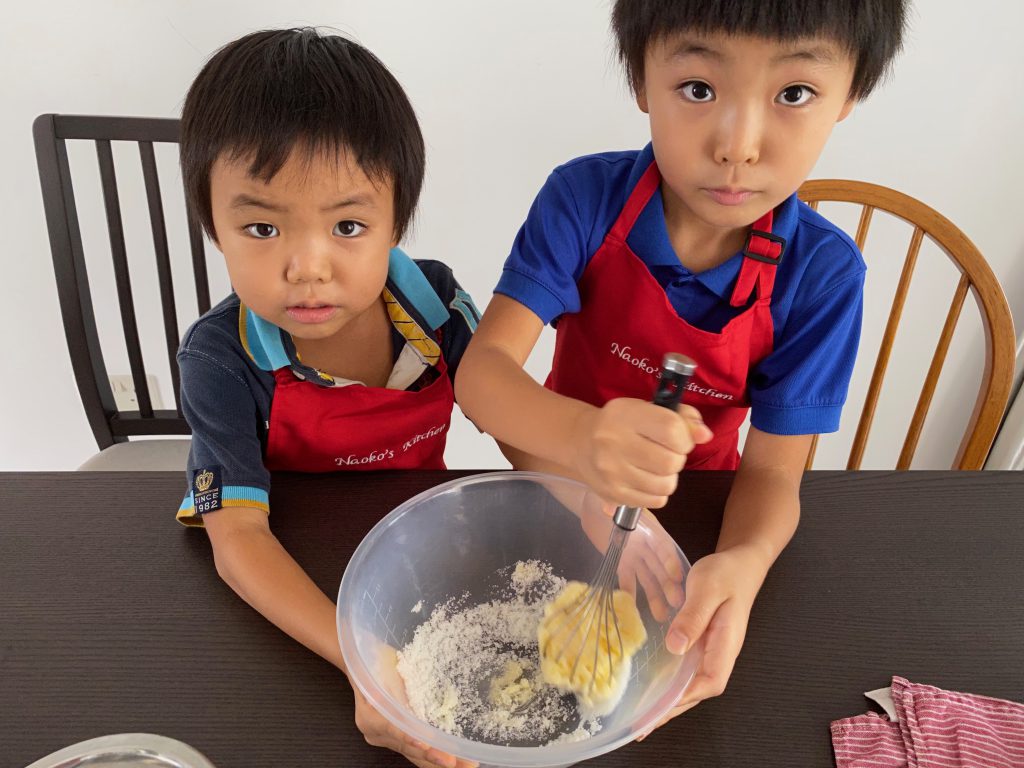 Boys, listen to tutor's instructions carefully.
They worked well helping each other, that's the team work!
Once finished the Matcha mixture, divide into cupcake tray, and put Azuki paste into mixture as a filling.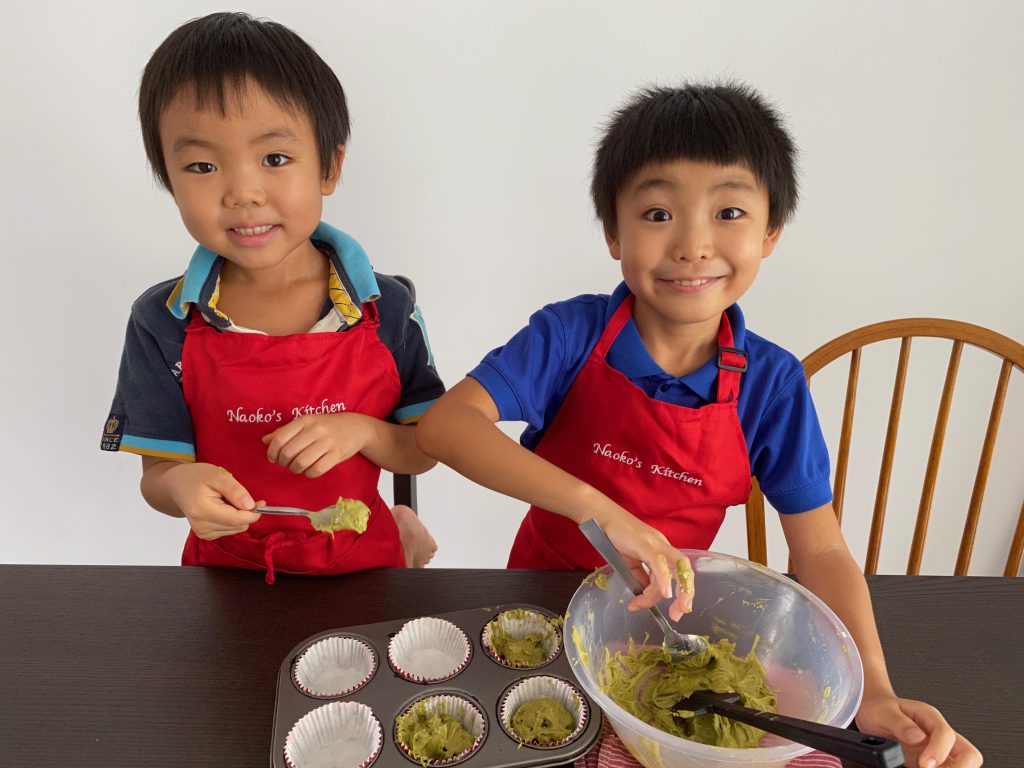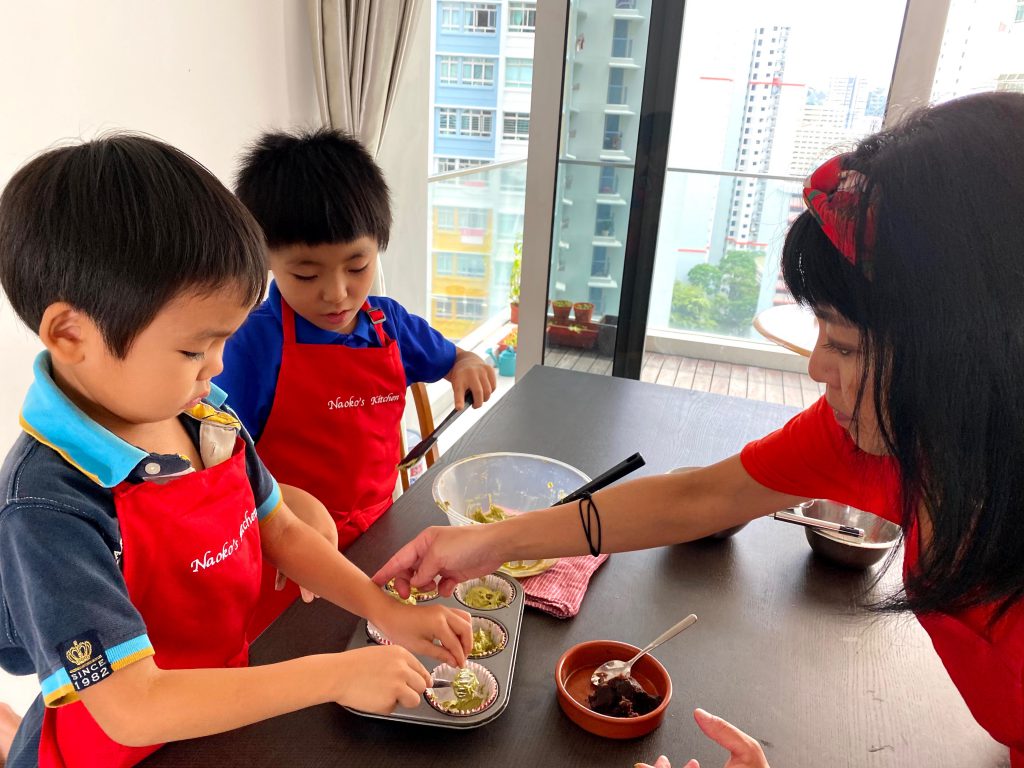 'Yay! We made it!'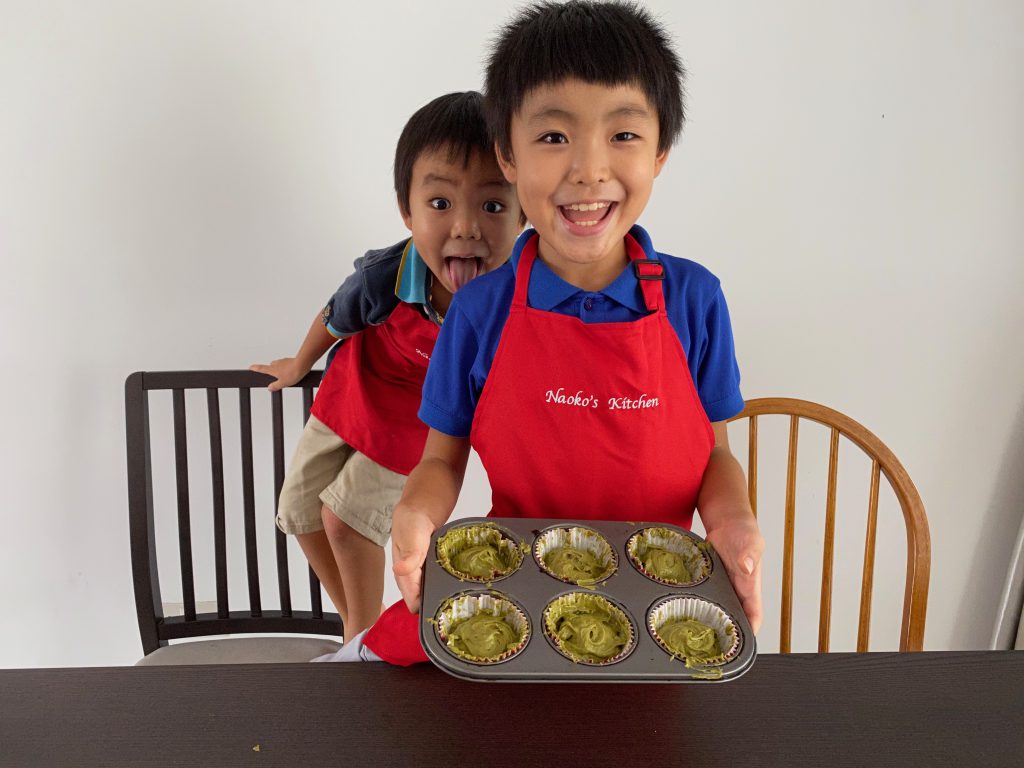 Can't wait to taste yummy cupcakes!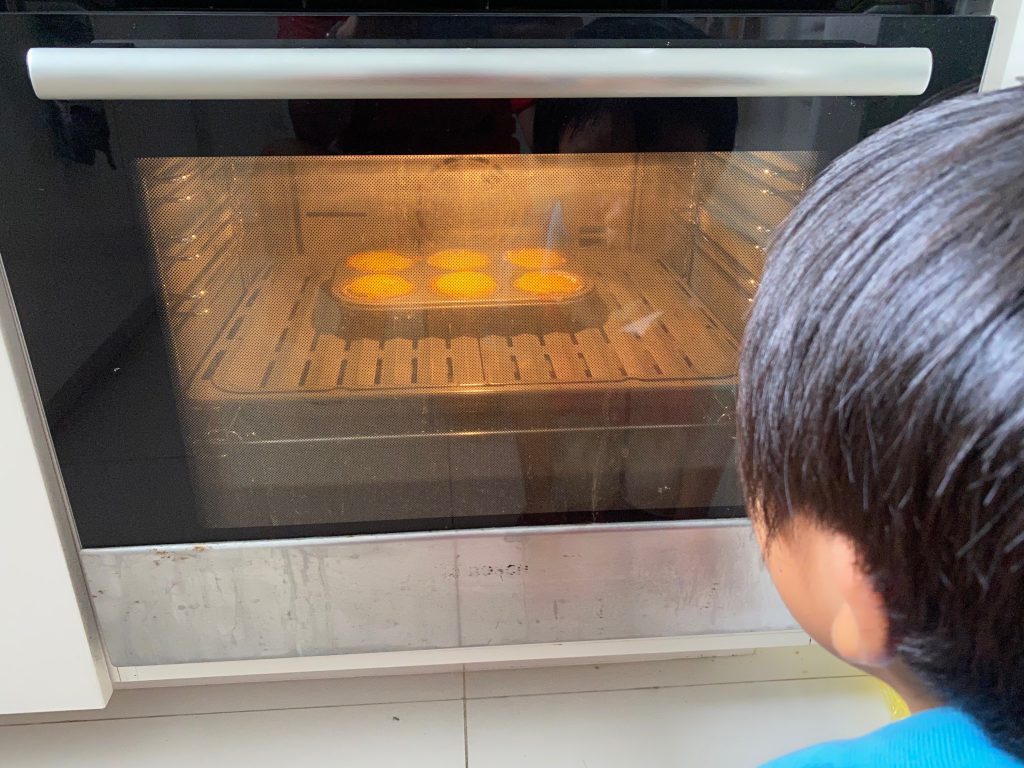 Oooo smell was amazing!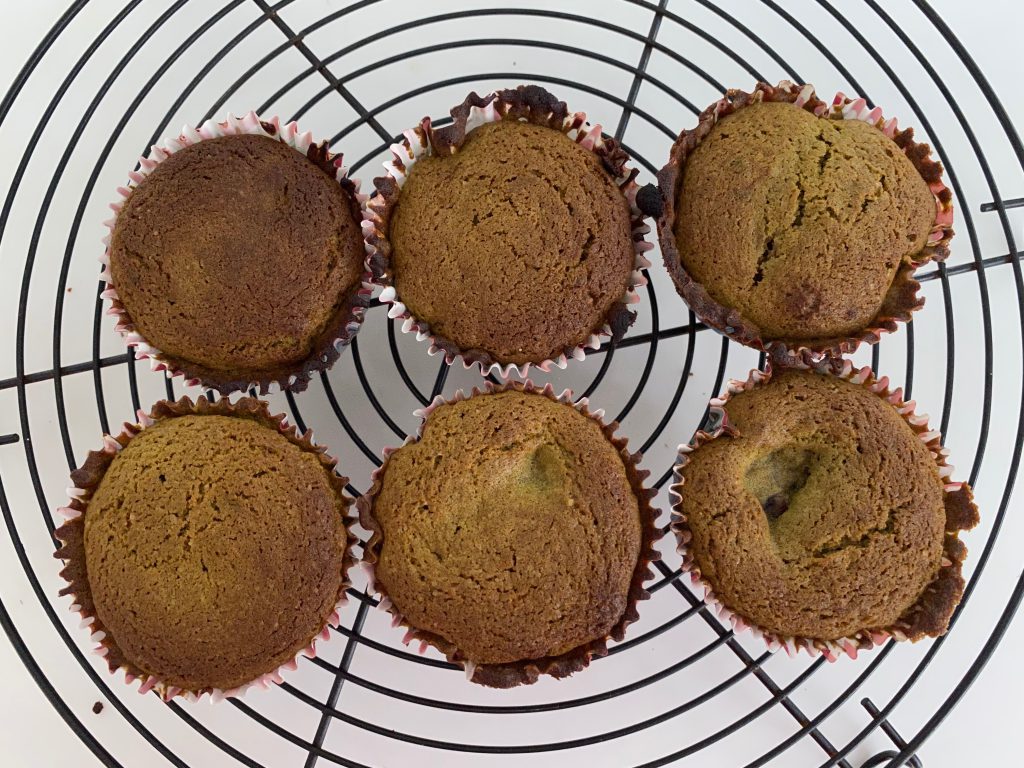 Garnished the cakes with fresh dragon fruit and oozing cream.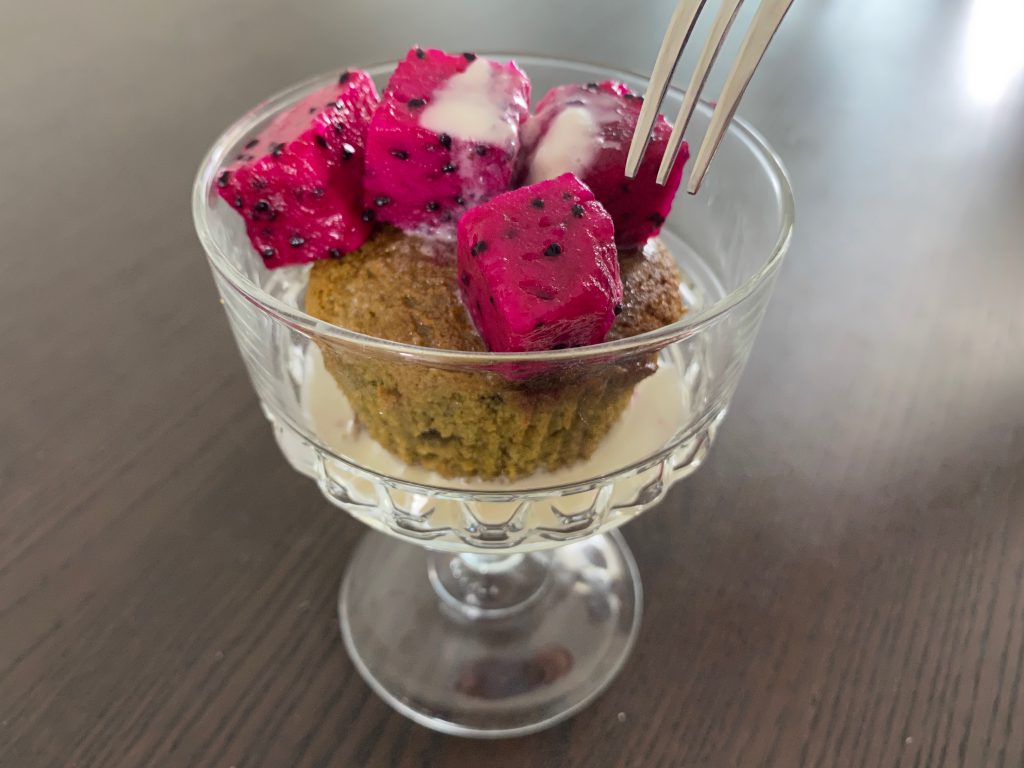 Well done, boys! It's tasting time and you both were well deserved.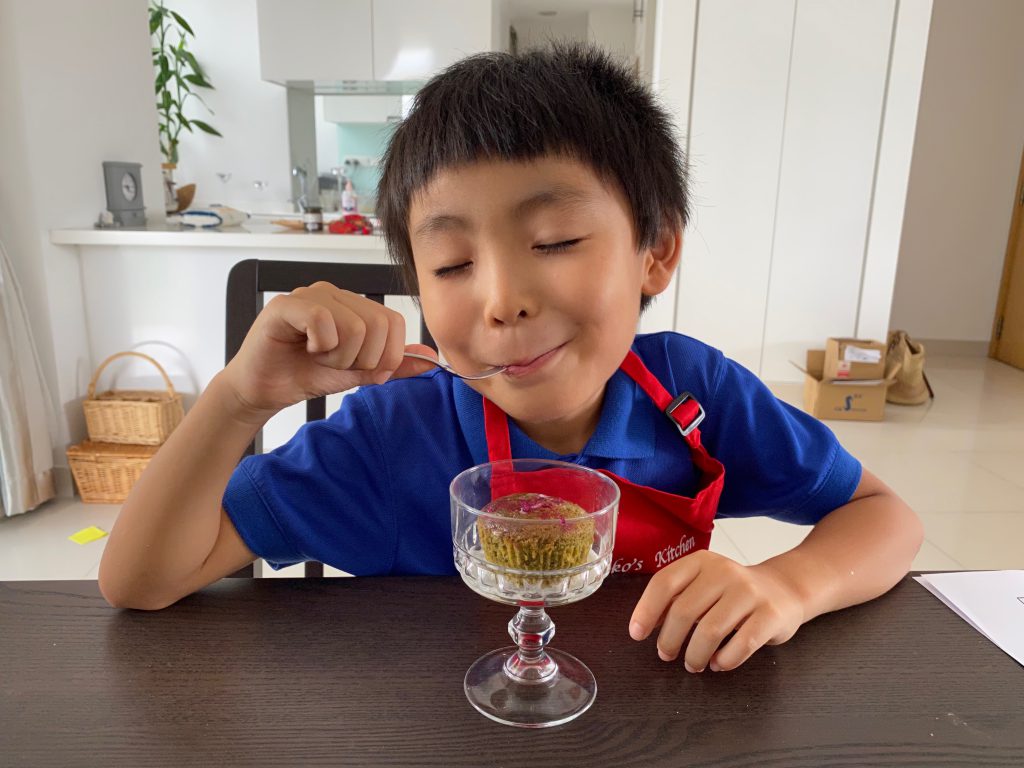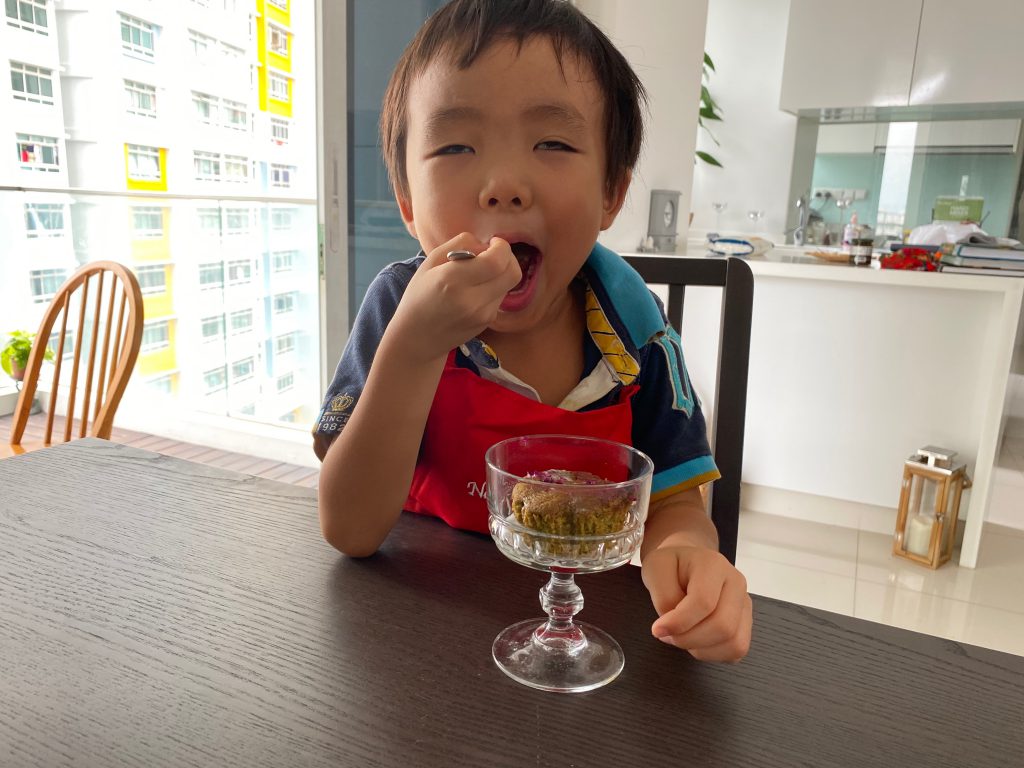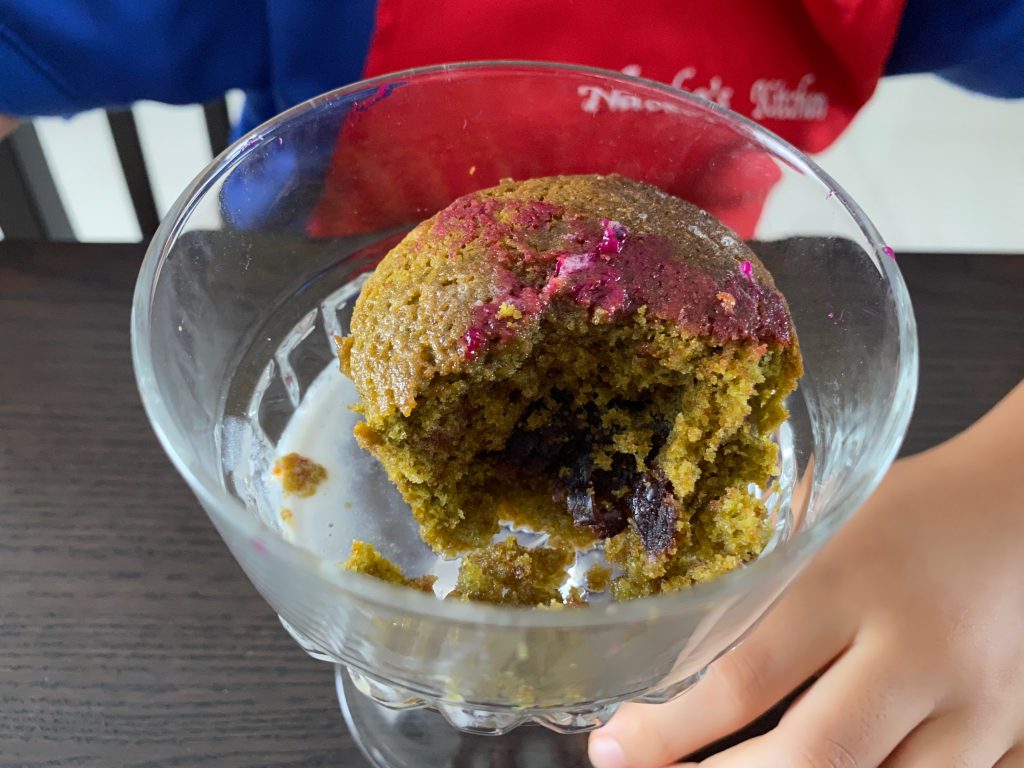 Hello, Azuki-san! The dragon fruit is pretty subtle sweet, so the rich sweetness of Azuki and cream made a nice harmony.
Oh dear, don't be so sad when all are gone!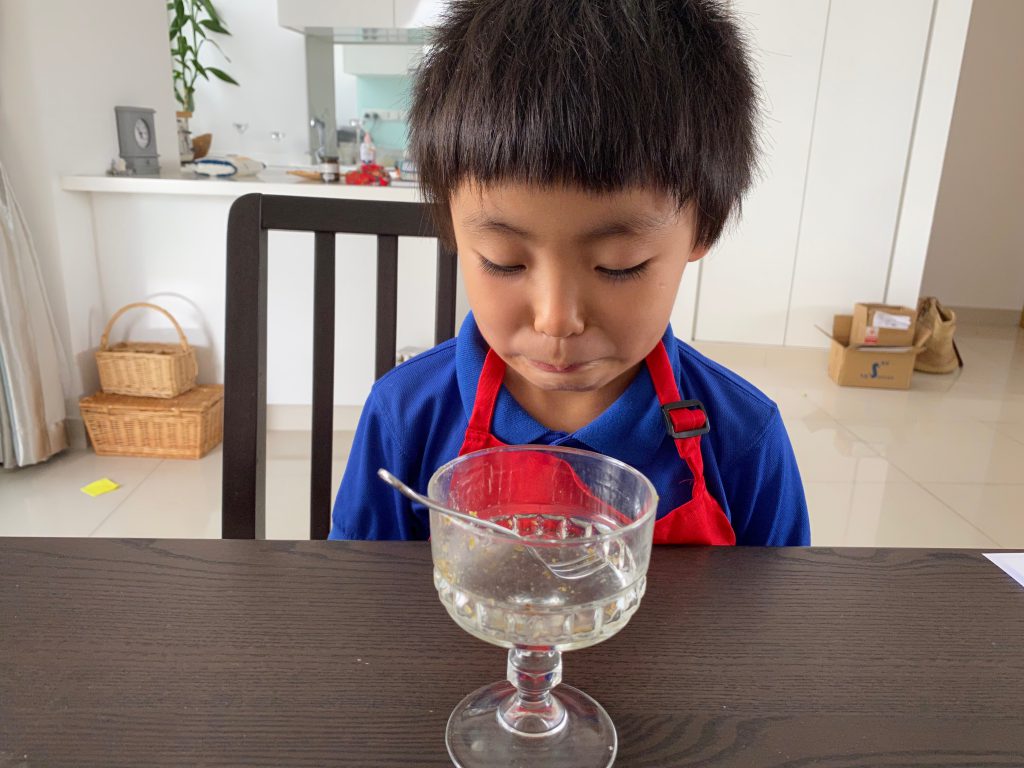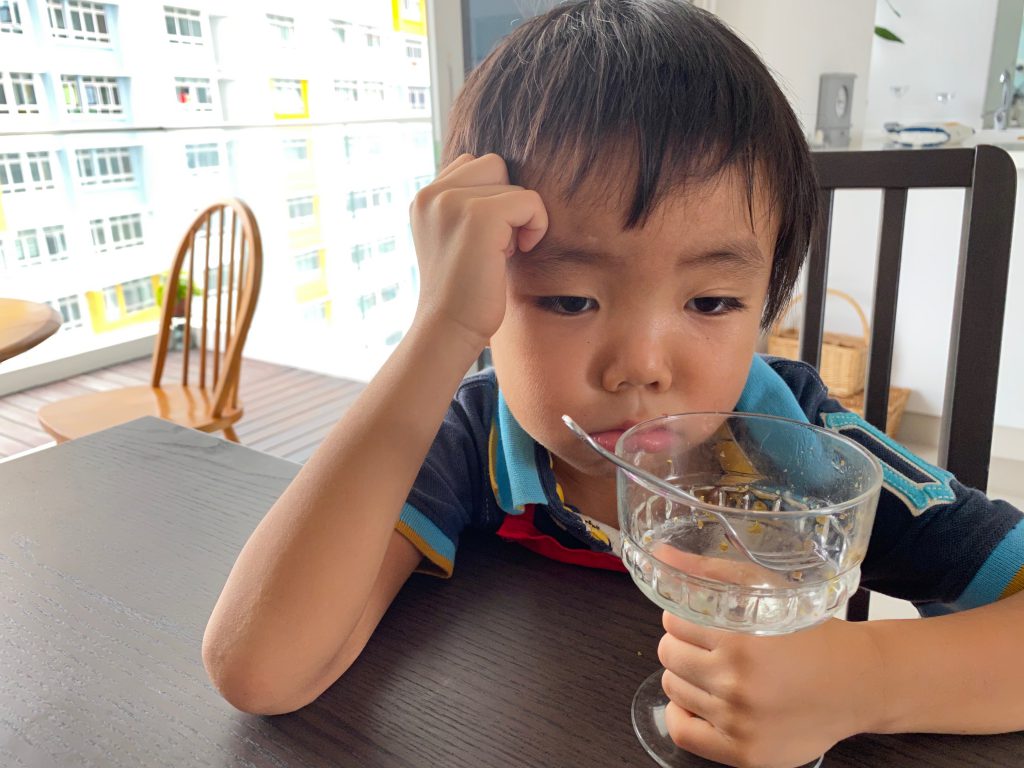 We will make more cakes next time.

…That was our celebrating way for Buddha 🙂

Have a lovely day, everybody!

Naoko xx