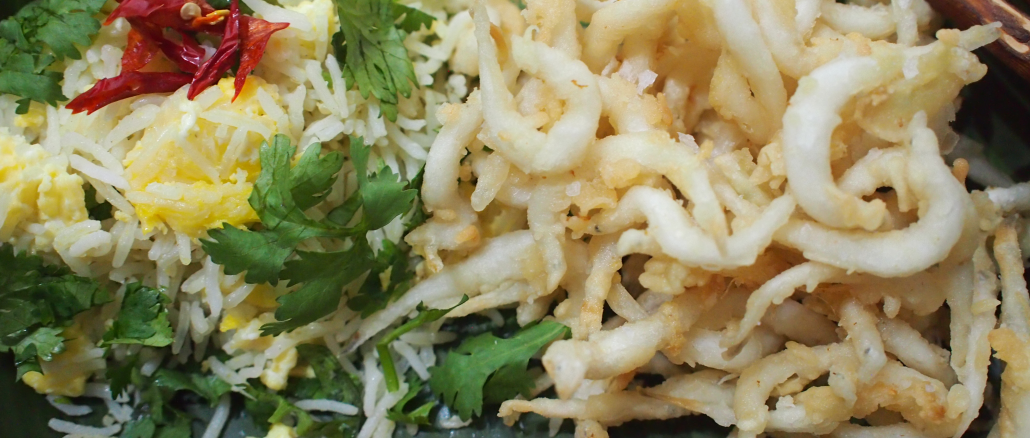 Hi everybody!
Thanks for visiting our food blog.
It's the first day of May and the bank holiday here in Singapore.
So, we didn't do homeschooling today and decided to let us indulge in anything the children wanted. They chose to make wands that was inspired by Harry Potter books!
They were very proud to make special own wands 🙂
Anyway, we hope you have started a good day today.

Today, we are going to share some pictures of food which we made the other day for the dinner. The request from the boys were 'Thai Food!' (ok, ok, good choice, mummy loves Thai food too)
And also we didn't eat seafood for a few days, so I was missing cleaner and lighter food.

Then what I chose to cook was Crispy Whitebait with Thai Fried Rice.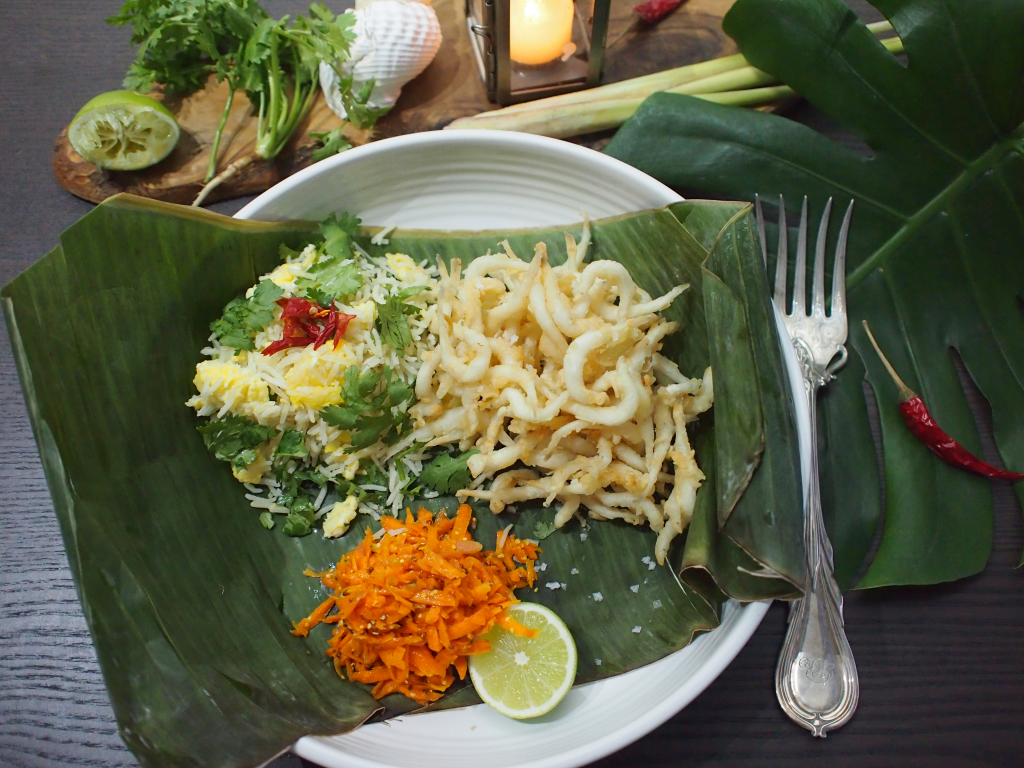 Well, the side dish, carrot salad, isn't actually Thai food at all, but never mind, I kept the lid on that fact to the boys! I just wanted to make well-nutritious dinner plate.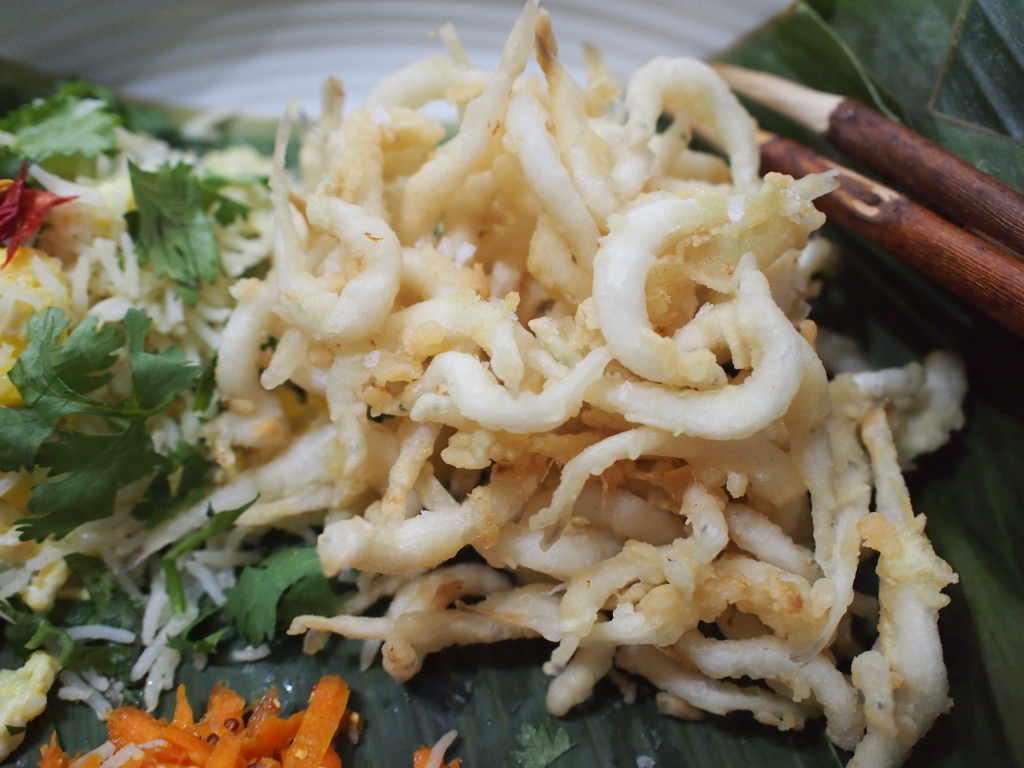 The whitebait was marinated with lemongrass, garlic, ginger, lime juice and fish sauce in advance, then coated with flour. So, that looked simple fry but tasted so flavourful.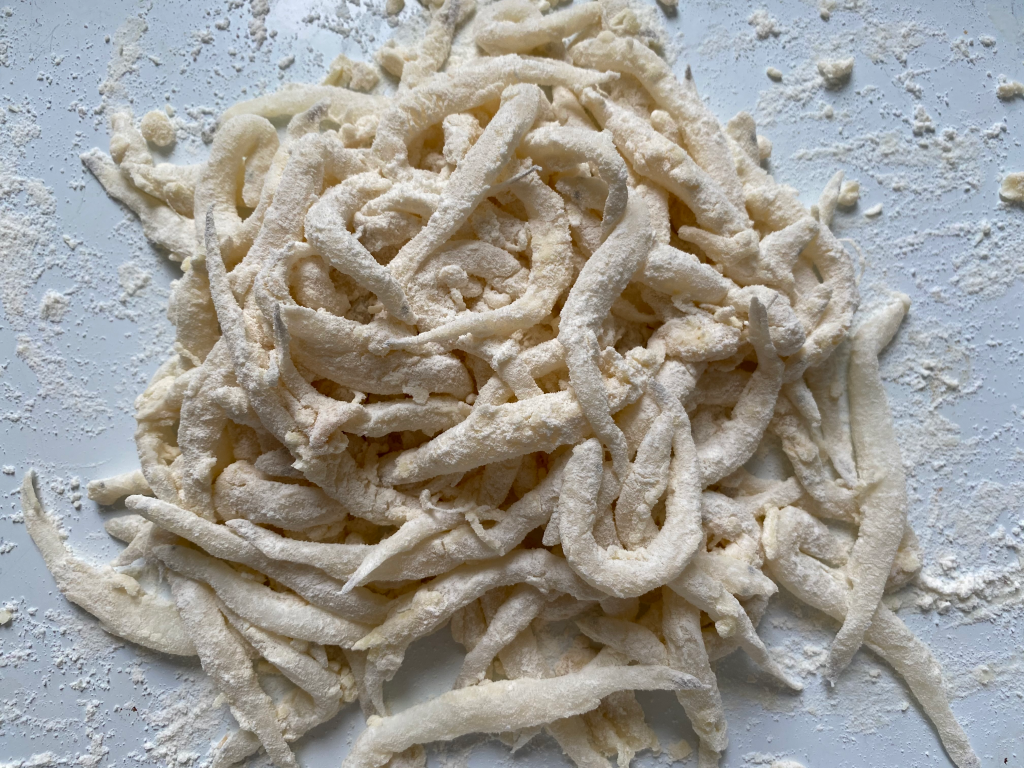 These tiny fish doesn't take long time to be deep-fried, so we can save time and oil, that is another pleasant point to cook small fish.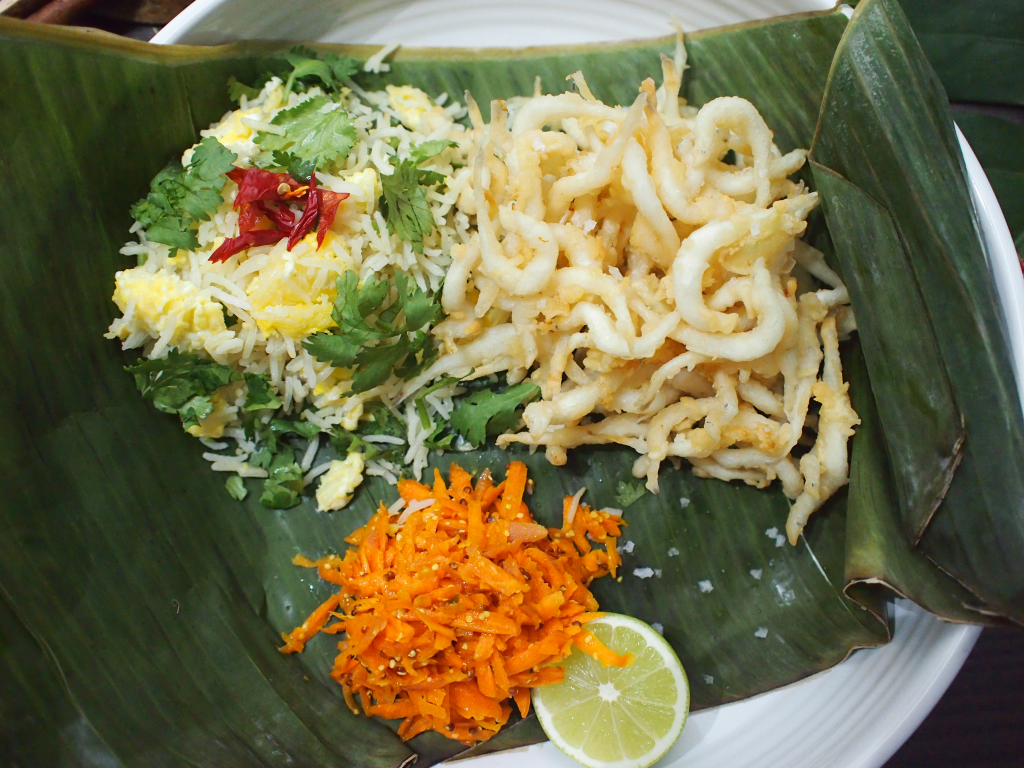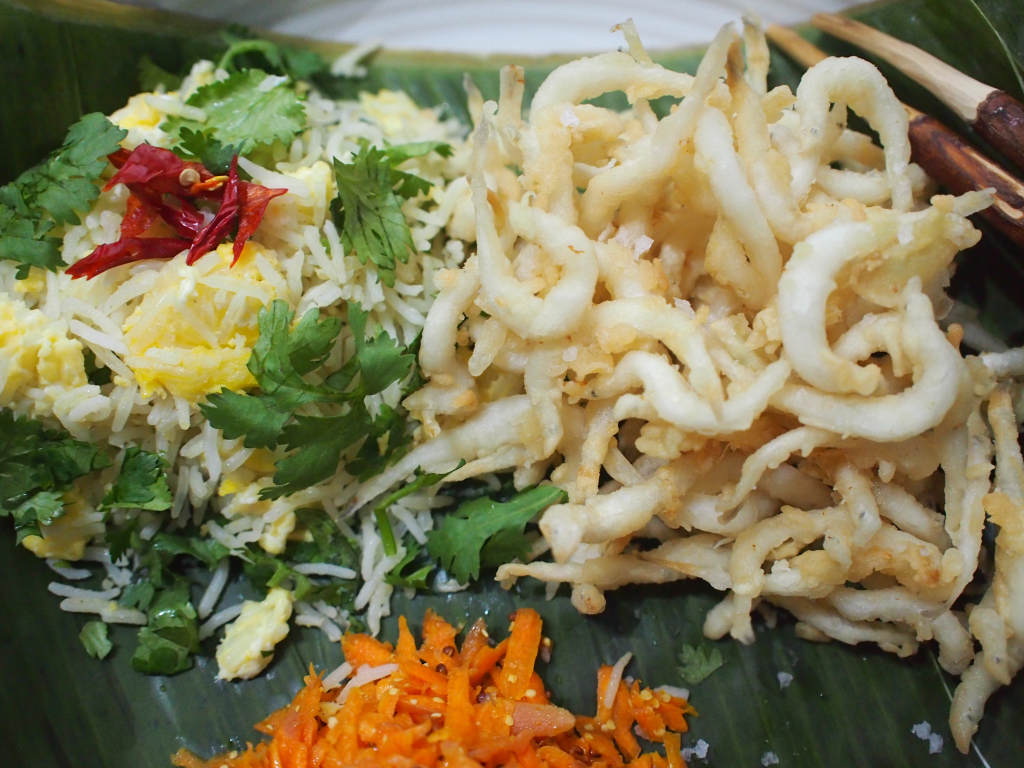 The boys devoured these exotic food and all were gone in a blink!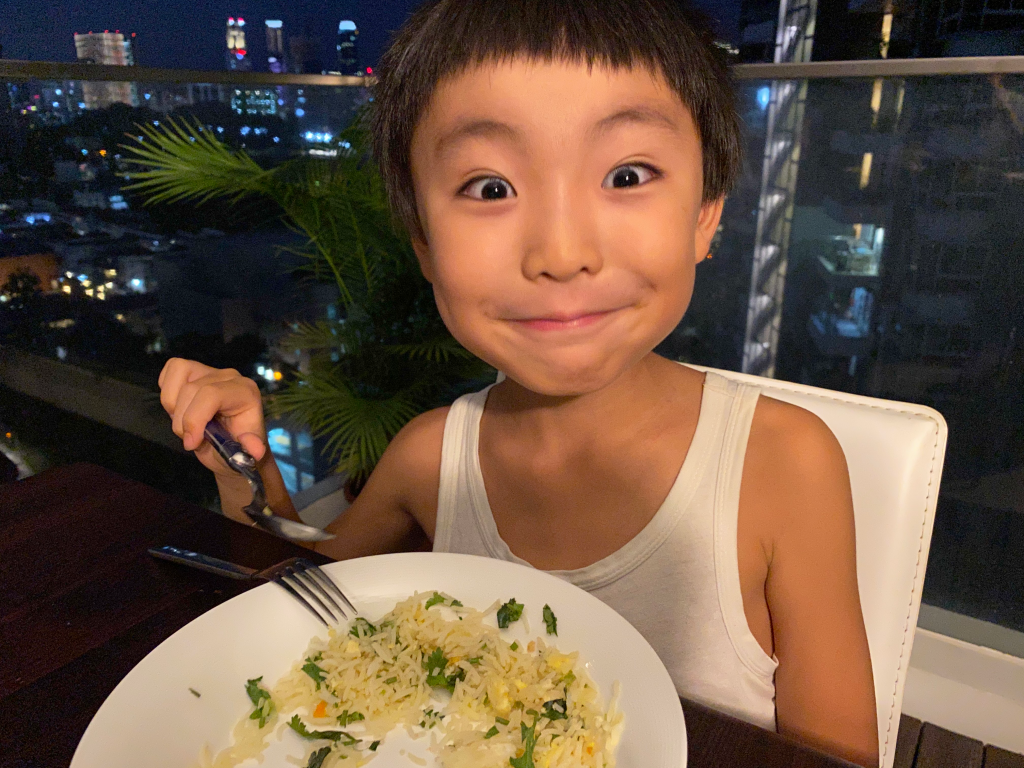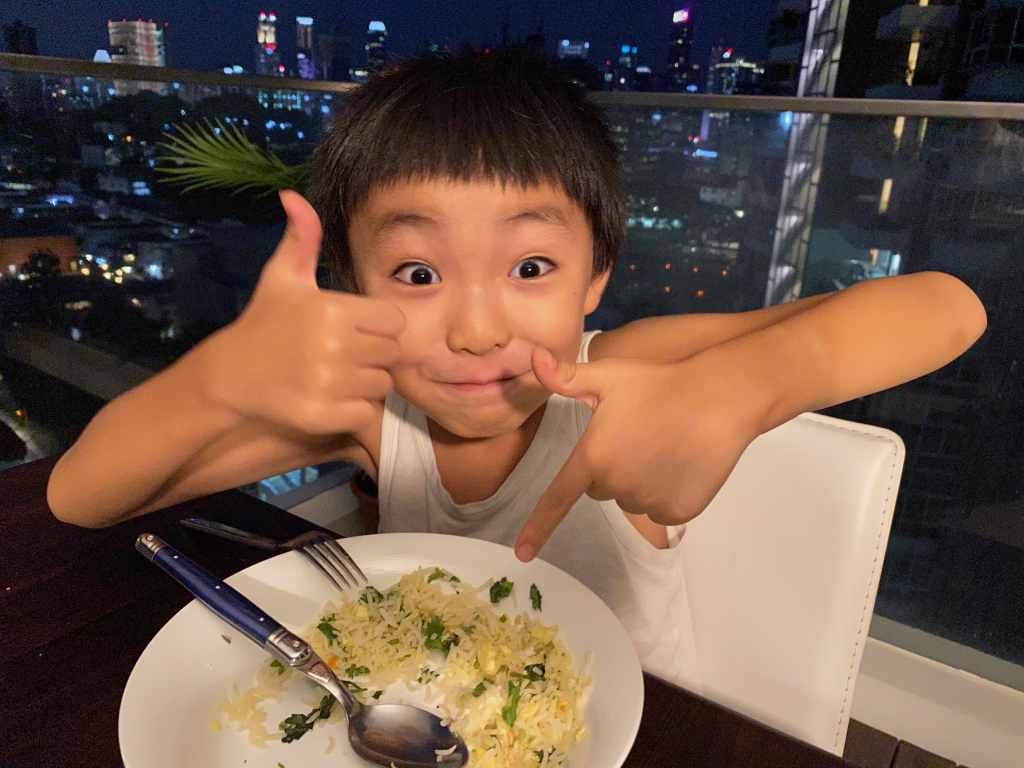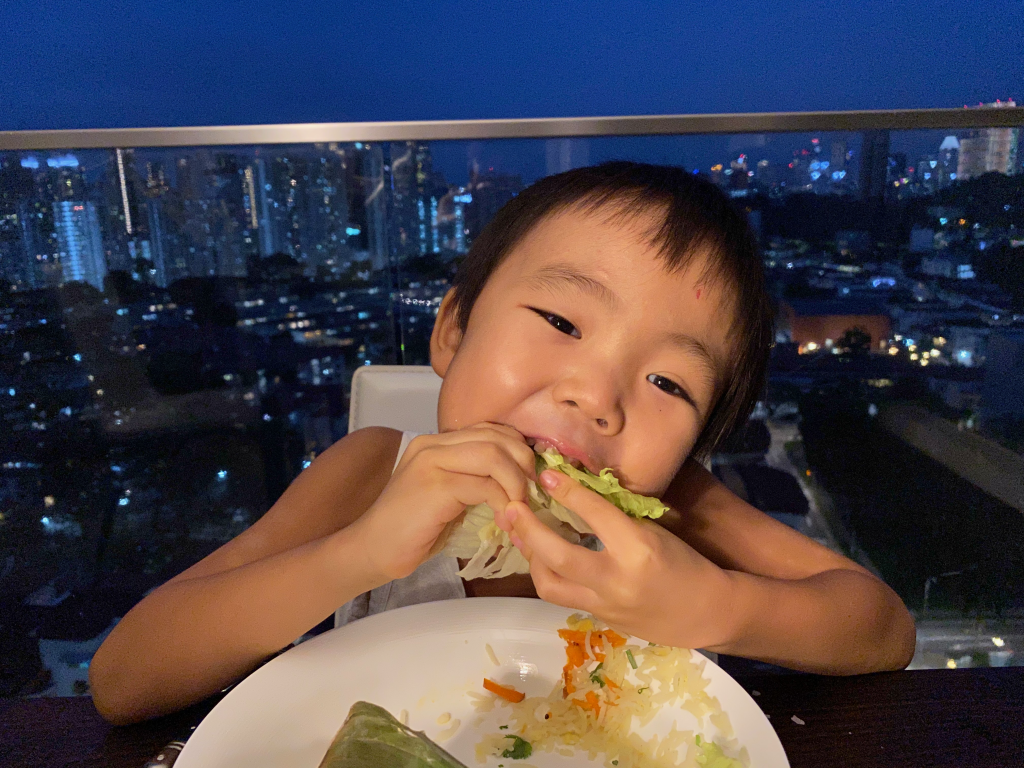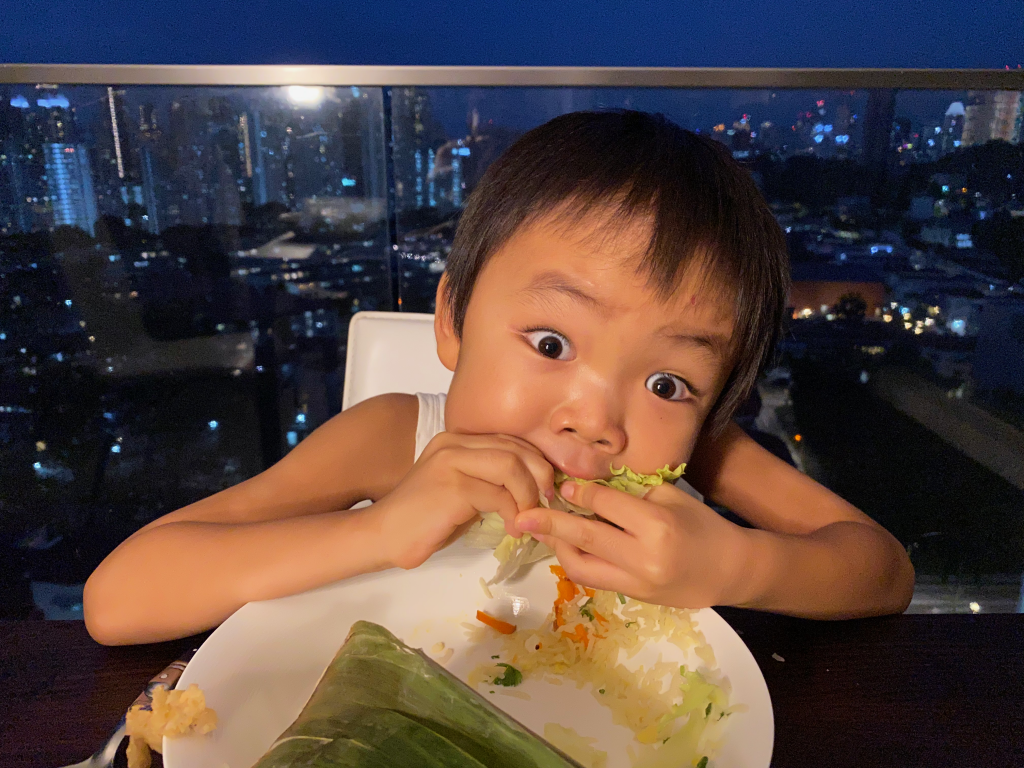 (What?!?! The carrot salad I enjoyed was not Thai food?!?!) He would shout so!

Right…I may have to finish such an silly extravaganza writing…I really appreciated so many people's hard working for the sake of keeping the society stable and saving people's lives. We owe our safety to these heroes.
We will show our gratitude on every Saturday night with other Singaporean people from our window side!

Stay safe and wishing you a more hopeful new month.

Naoko xx