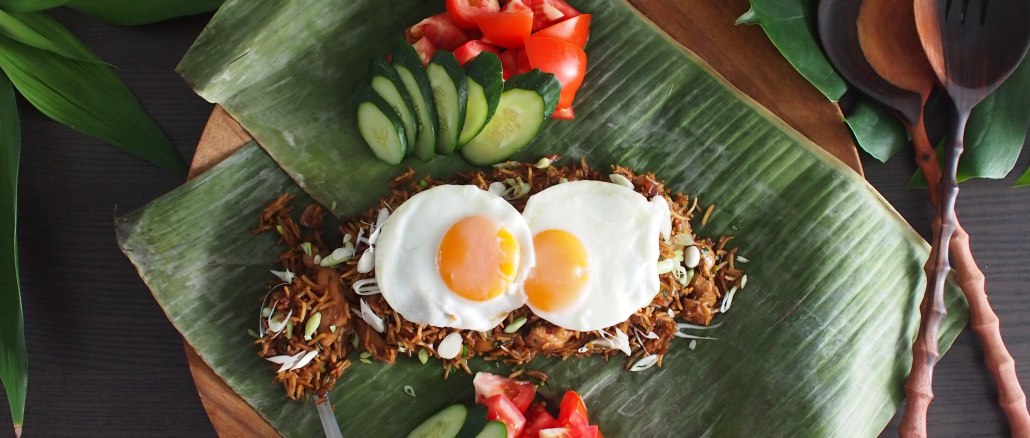 Hi everybody!
Thanks for visiting our food blog.
I hope you had a nice weekend at home.

It's Monday morning here in Singapore and we had another beautiful morning moon and sun.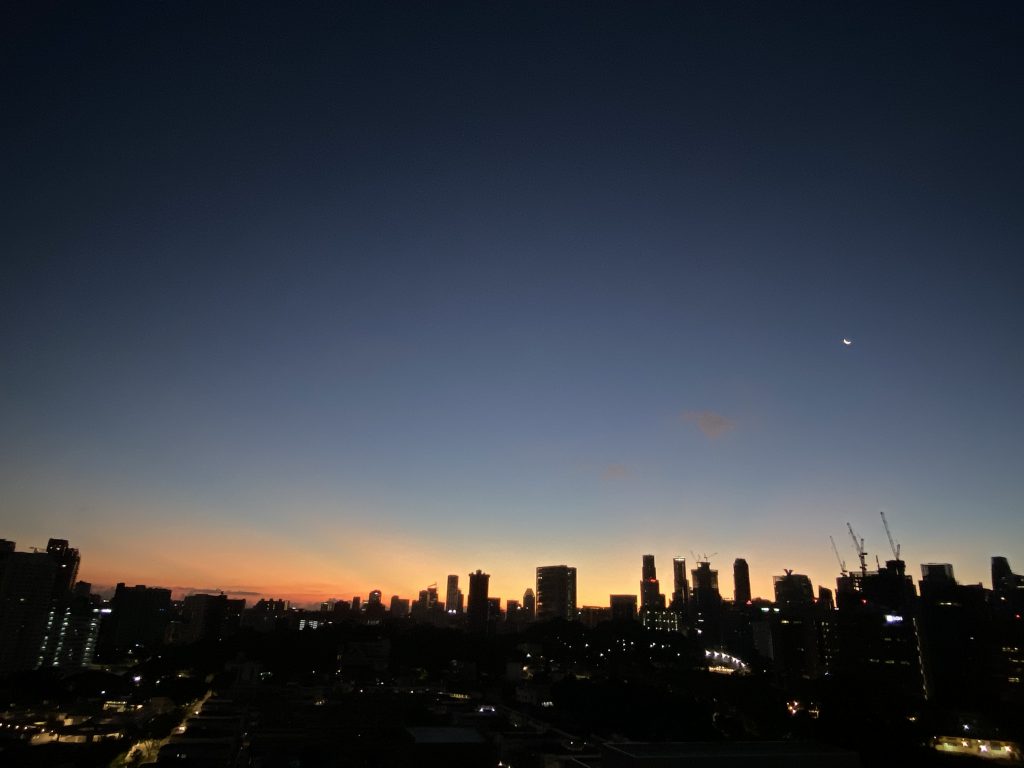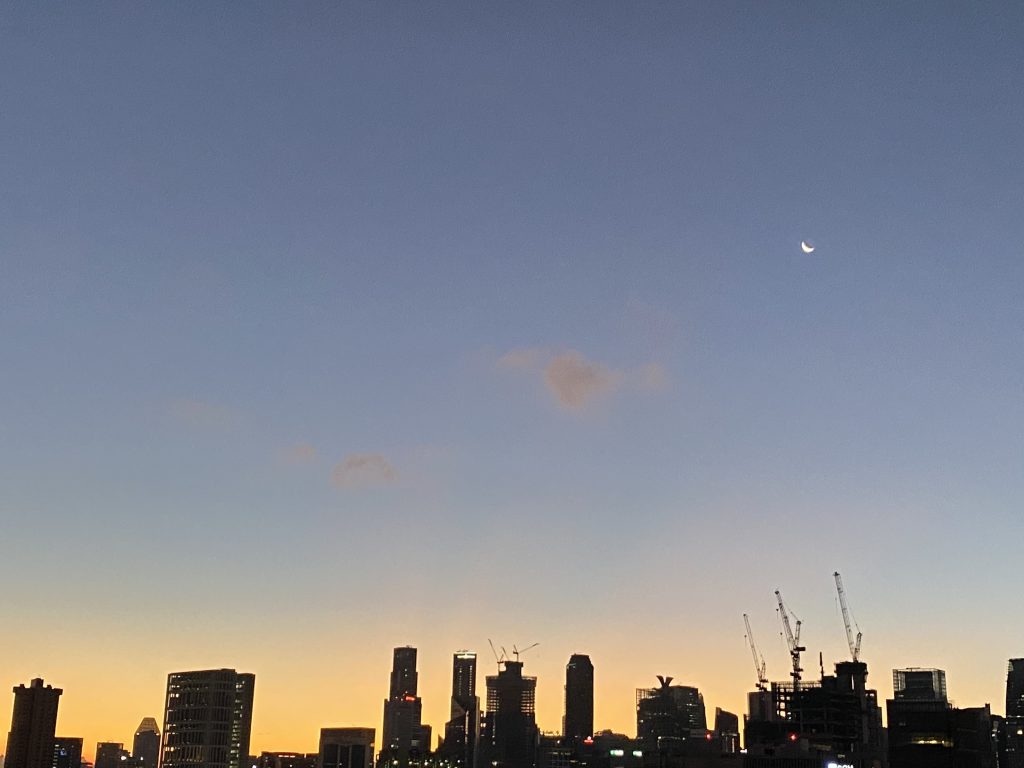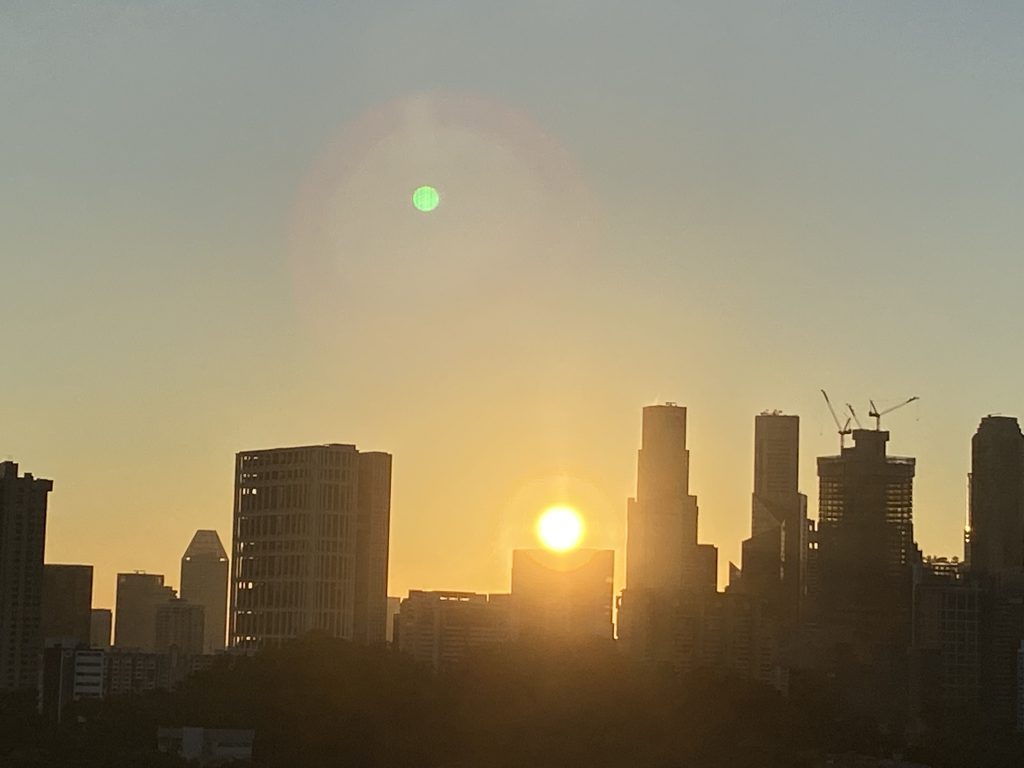 A friend of mine told me that it is going to be hotter time in Singapore until June, so the sun is really strong and powerful even after just rising up.

These hot and vibrant weather encouraged me to make more and more tropical dishes also attempt new dishes for me.
This time I attempted Indonesian national food, Nasi Goreng.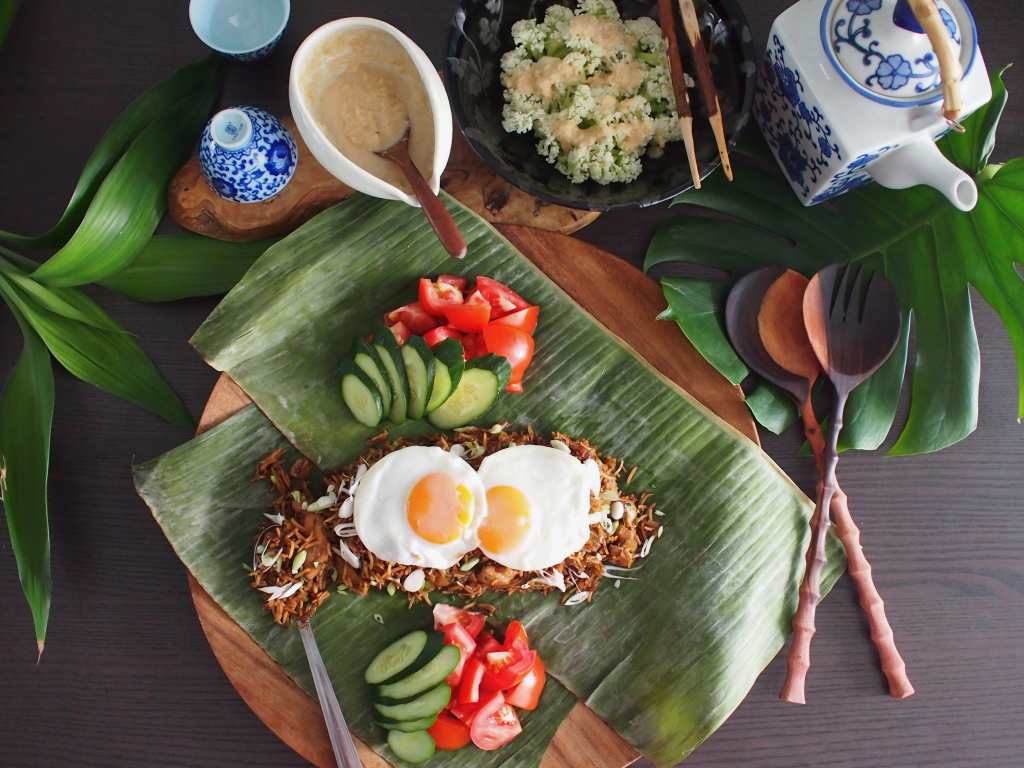 I used to eat Nasi Goreng at some Hawker centres in Singapore, but this is my first trial to make that by myself. I always wondered the nice golden colour of the fried rice, but now I got it, it is created by sweet soy sauce, Kicap Manis.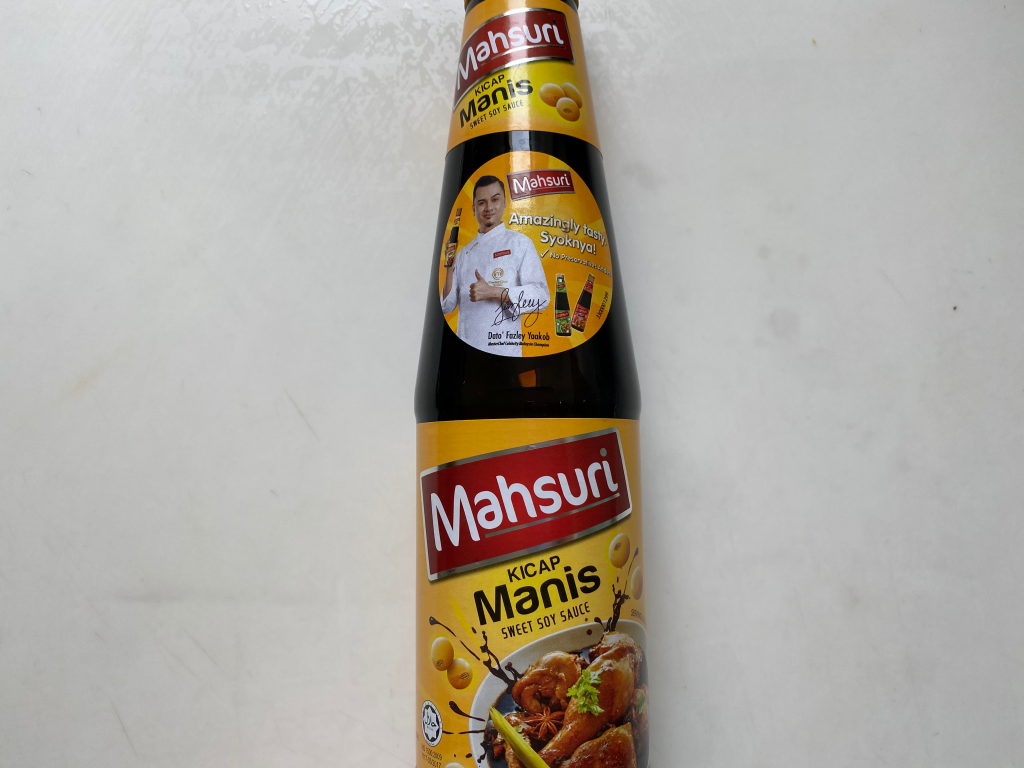 I haven't used that sauce itself for my cooking before, but once I licked the spoon of the sauce, I was astonished because I felt that taste was so familiar to me. In fact, I realised that I have enjoyed the flavour with lots of dishes before since I moved to Singapore. That taste made me flash back to some Hawker centres! (yum yum)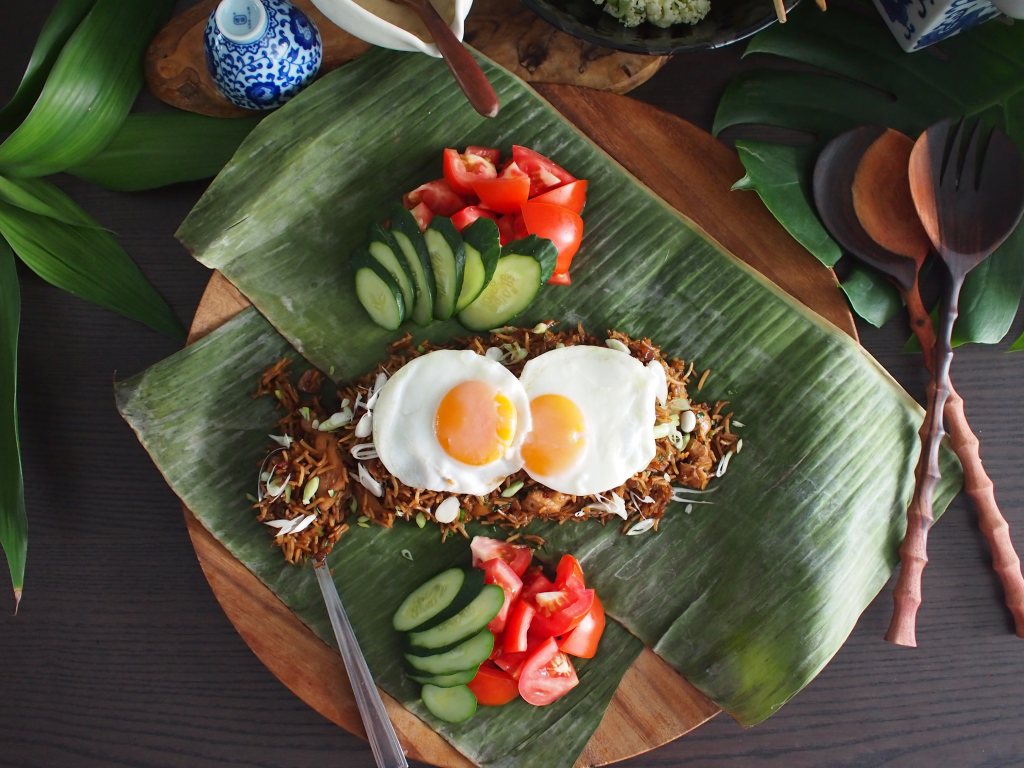 The dishes on the table were Nasi Goreng, Cauliflower Salad with Onion Soy Dressing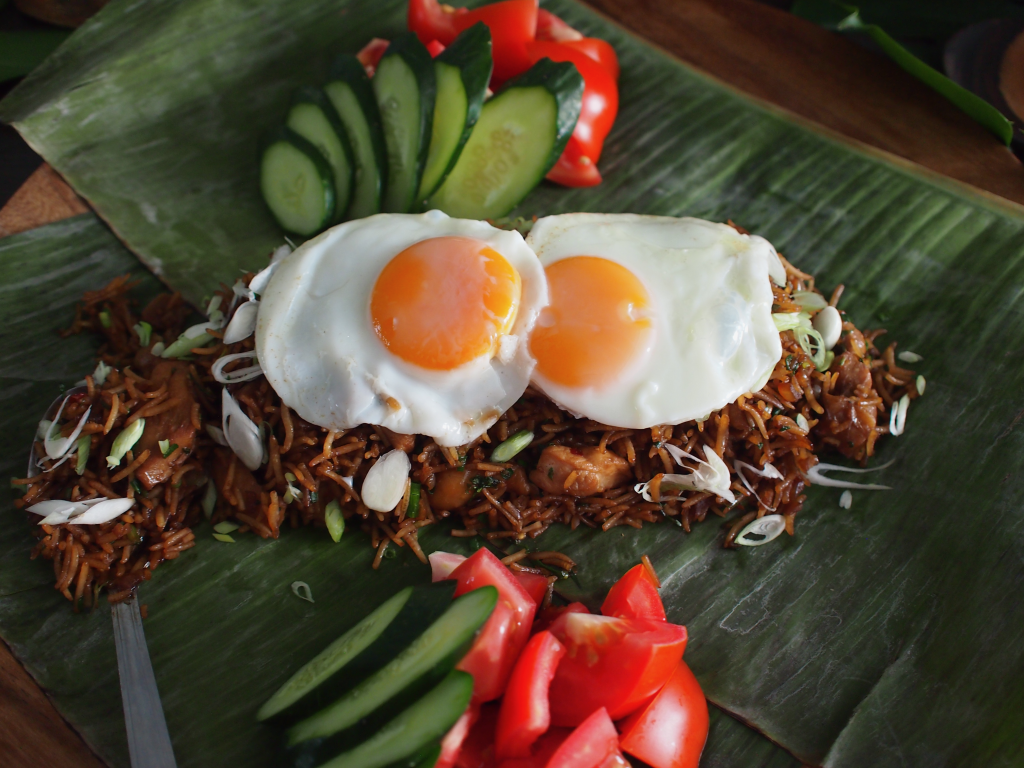 The stock of rice in my pantry were only Japanese short grain rice and Basmati Rice (extra long rice), so both were not perfect for Nasi Goreng abut I was pretty sure to choose Basmati was better than sticky Sushi rice!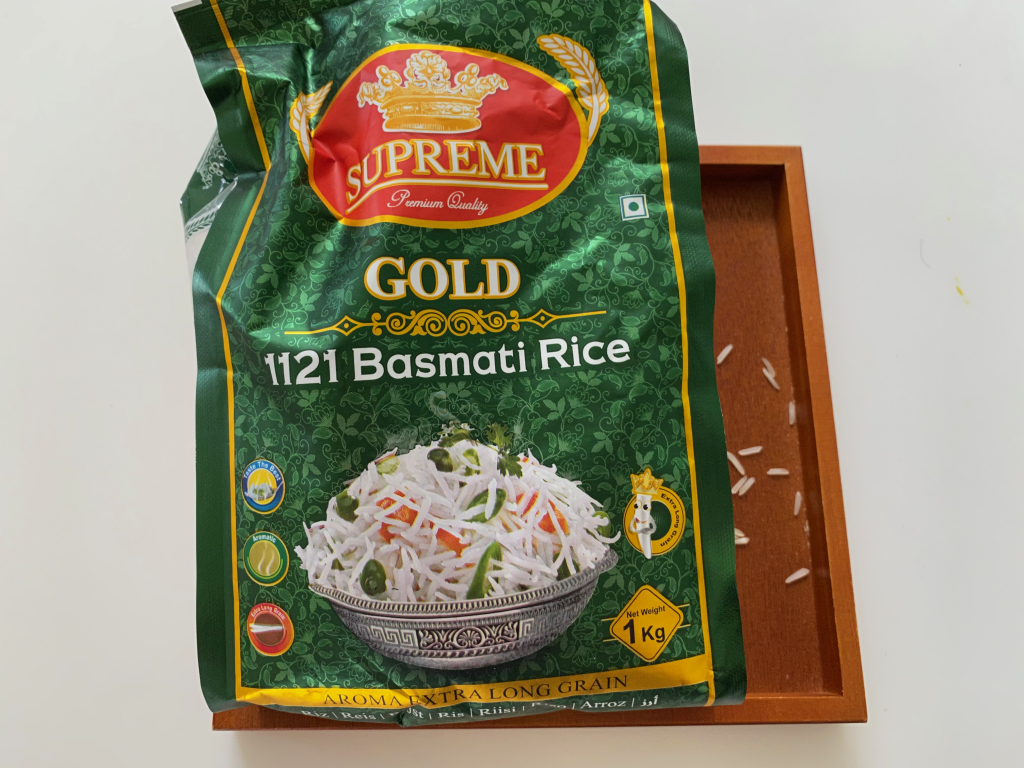 Oh never mind, that's a home-style cook anyway.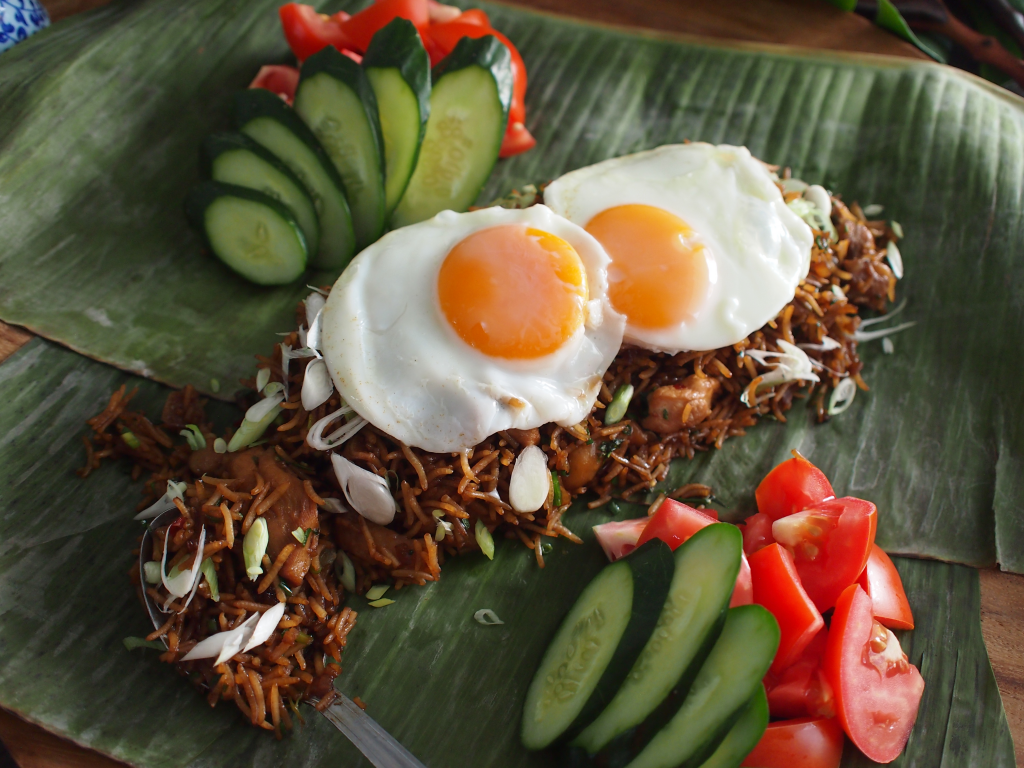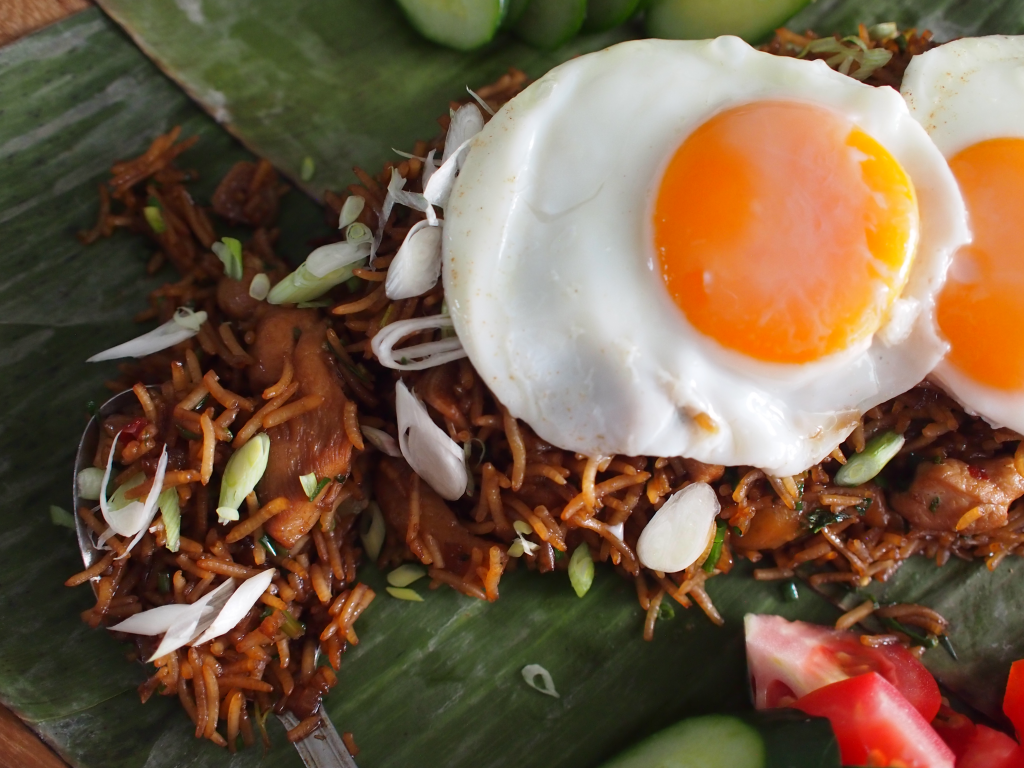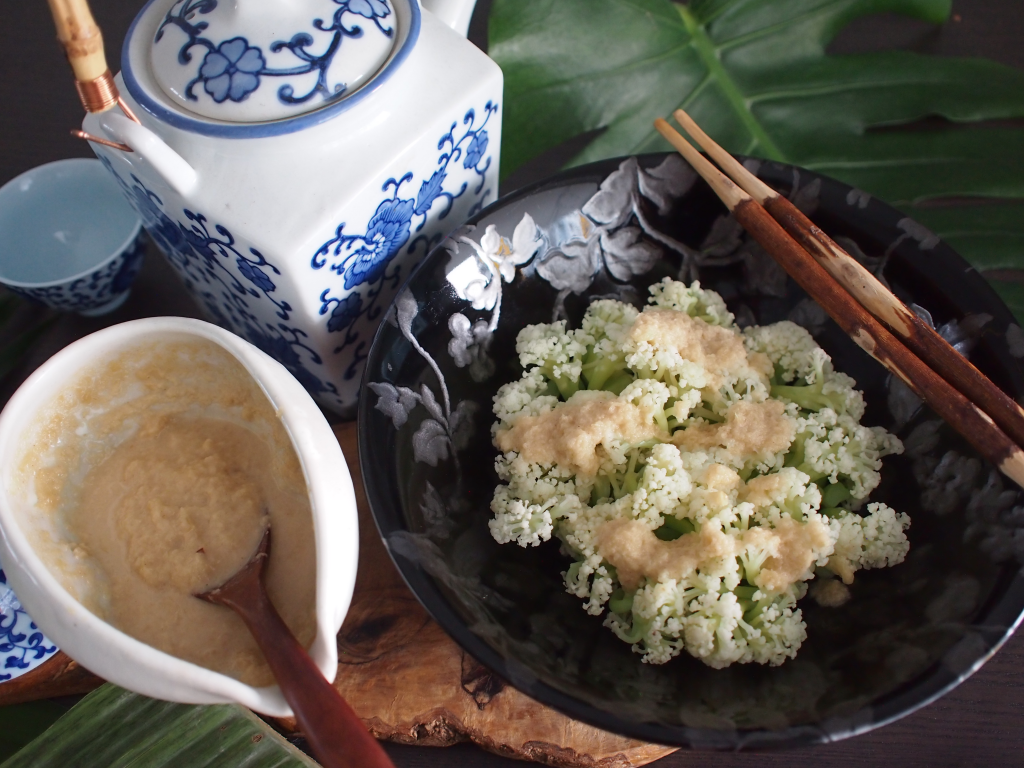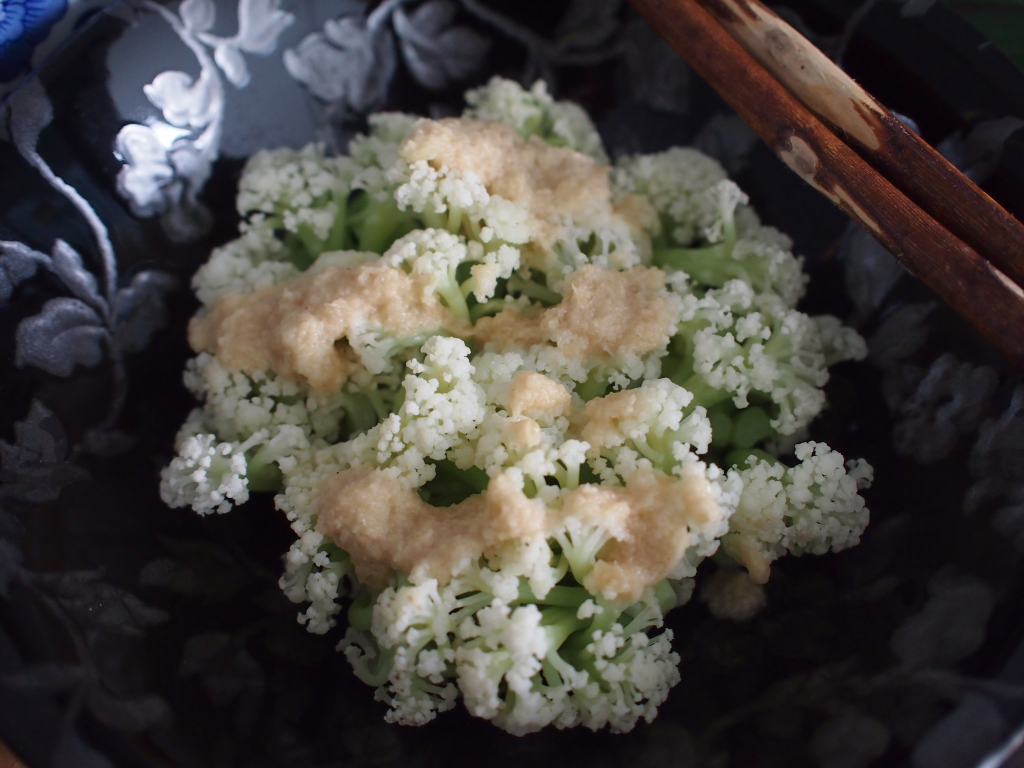 What a pretty vegetable! I like it.

The children were very happy to try my Nasi Goreng, but no wonder as the boys have such a sweet tooth, so the nice sweet savoury taste of Nasi Goreng was just spot on.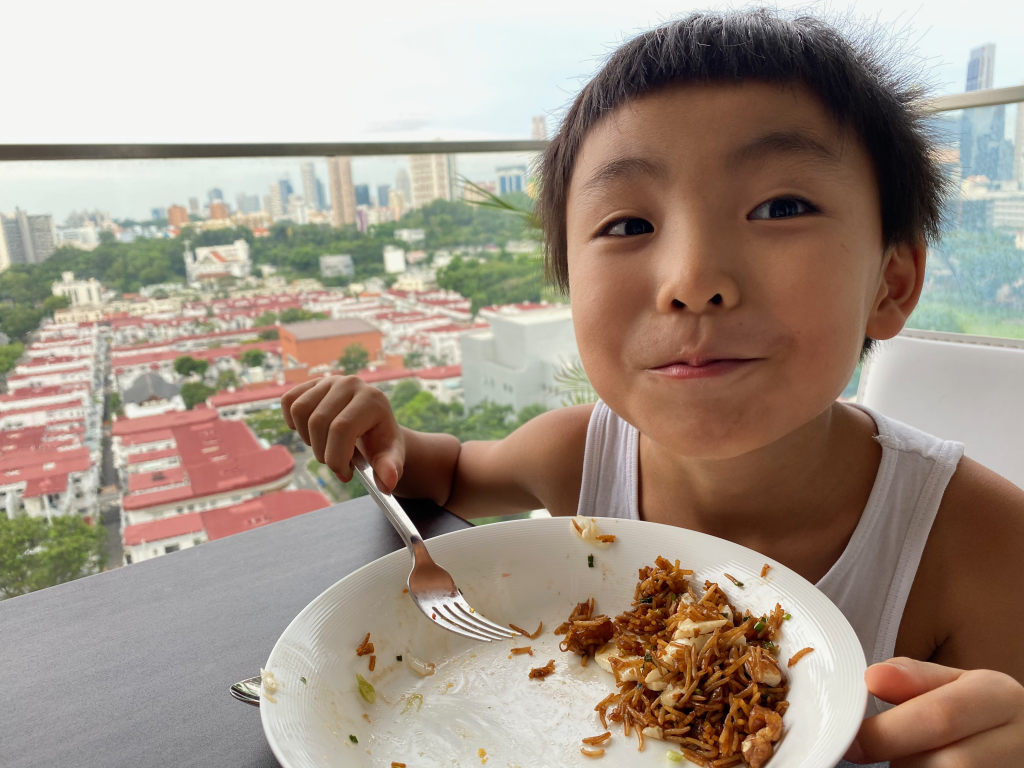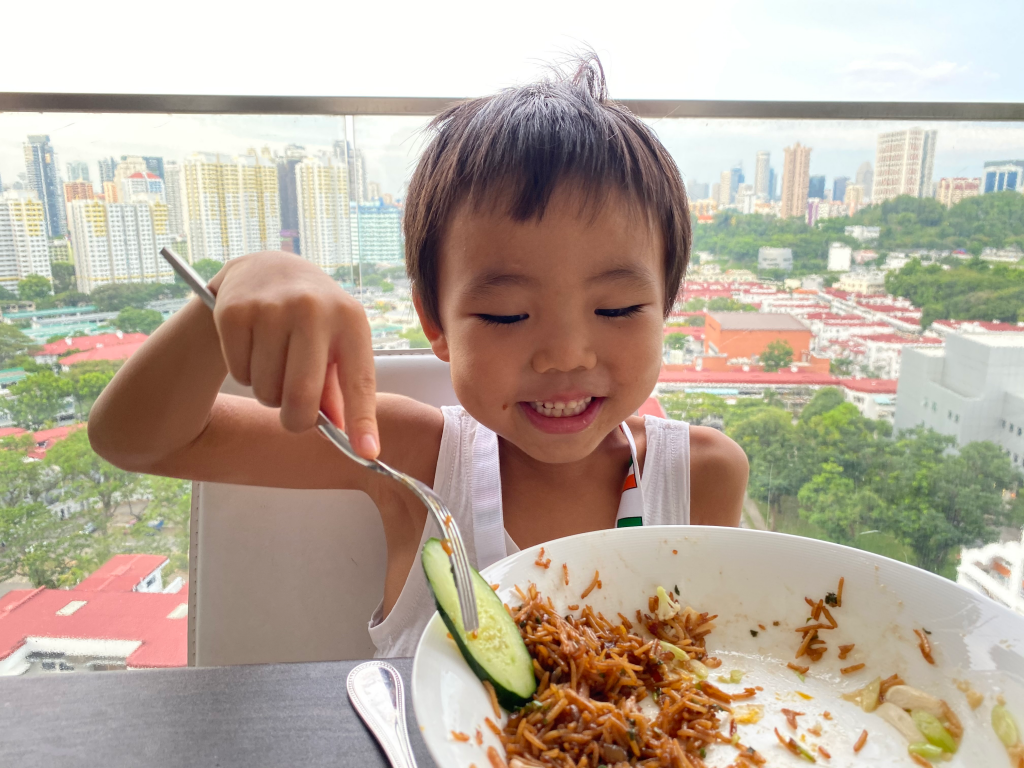 We wholeheartedly hope that the days when we will be able to travel around South Asia will come back again to us soon the future. Until then, we are going to keep on our imitation holiday with the family.

Hope you have started the good new week.
See you tomorrow in my website again!
Stay safe and Stay positive.

Naoko xx