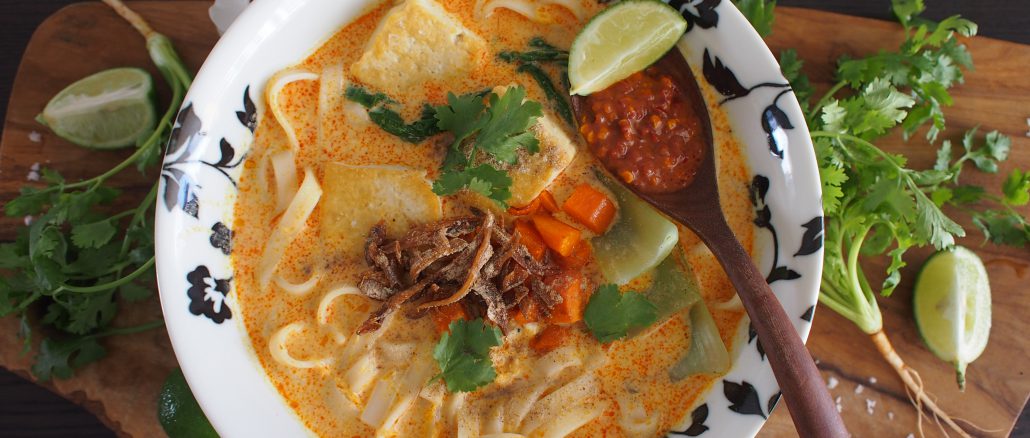 Hello, everybody!
Thanks for visiting our website.

Here in Singapore, the circumstance does not allow for any optimism as well as other countries.
From today, we are not allowed to stay at any cafes/hawkers for eating in, we can order only take-away service for one month. But still we are able to go to markets and have a break outside if we have a necessity.
The sun came up from the same place, we are allowed to buy food, people who I met at the shops/markets are smiley and relax and thankfully my all families are fine, oh what do we need any more?

We try to stay home as much as we can, but we need some modest exercise outside with fresh air for keeping our wellness physically and mentally.
So we made a short walking at the Fort Canning Park last weekend holding water bottles.
That was pretty brief hiking time, however, thanks goodness, the nice breeze and birds' singing utterly made me relive!
Thank you, Mother Nature.

Then I was enough energised by such a positive power of nature, I was encouraged to make the children's request for eating Laksa for the lunch (food again!)
They are huge fans of Laksa, but I was not keen to take them to any crowded place like a popular Hawkers centre in such a circumstance.

So I was determined to attempt to make Laksa paste from scratch following the recipe book which I borrow from the public library.
This is my Laksa paste.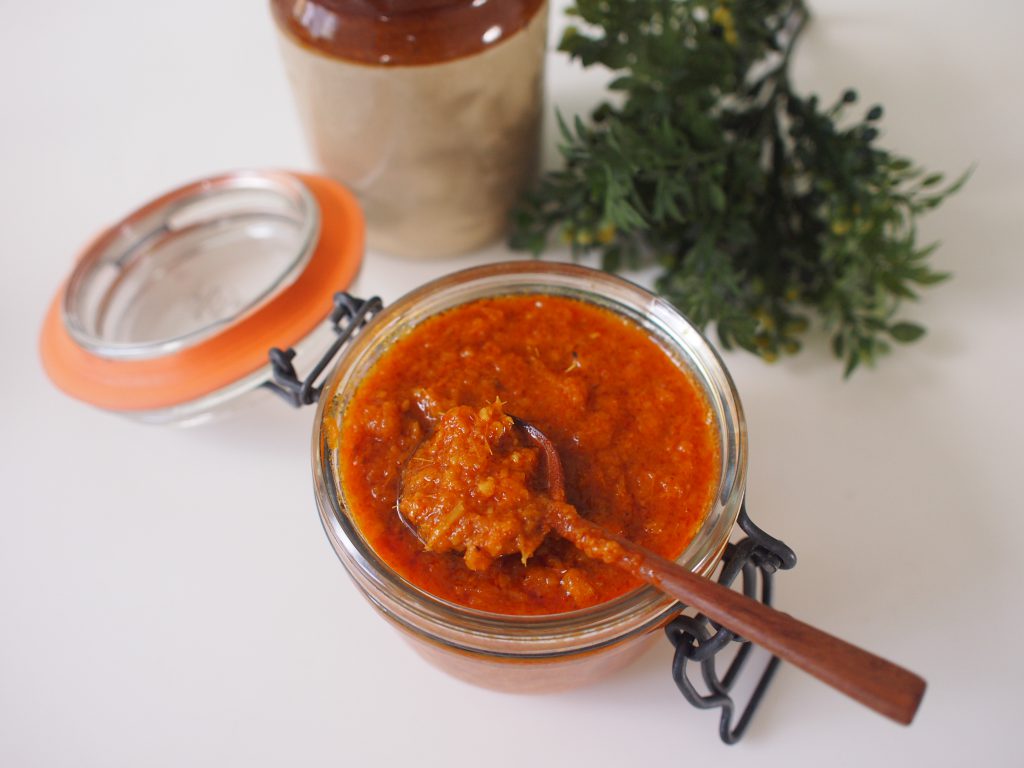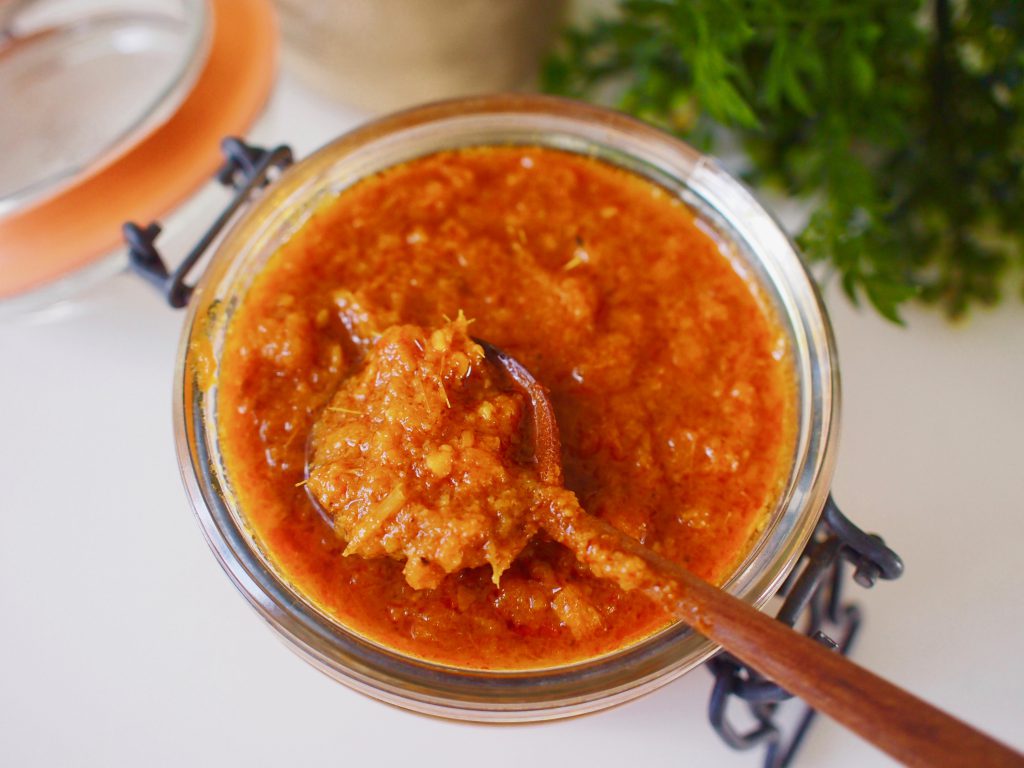 Lots of lemongrass, galangal, ginger, garlic and chilli are added to create a defining flavour, but I adjusted the amount of chilli for my kids' palate.

I did not have proper ingredients for garnish like prawns, bean sprout neither Laksa leaves, however nothing can bother us as this was made for family service meal.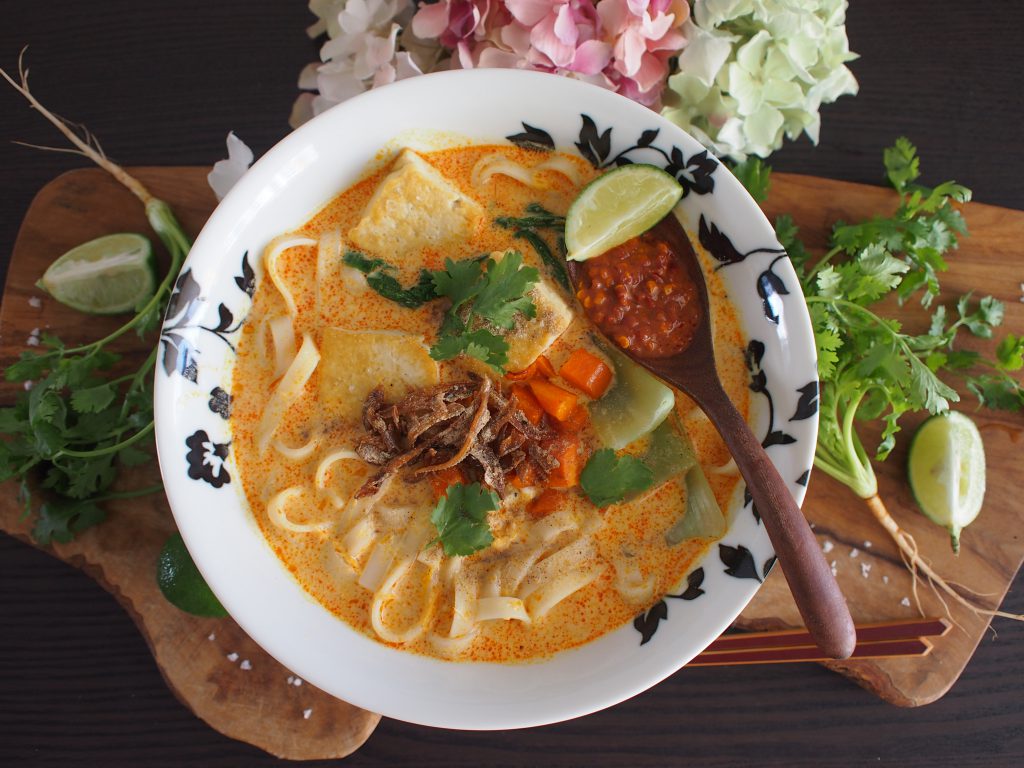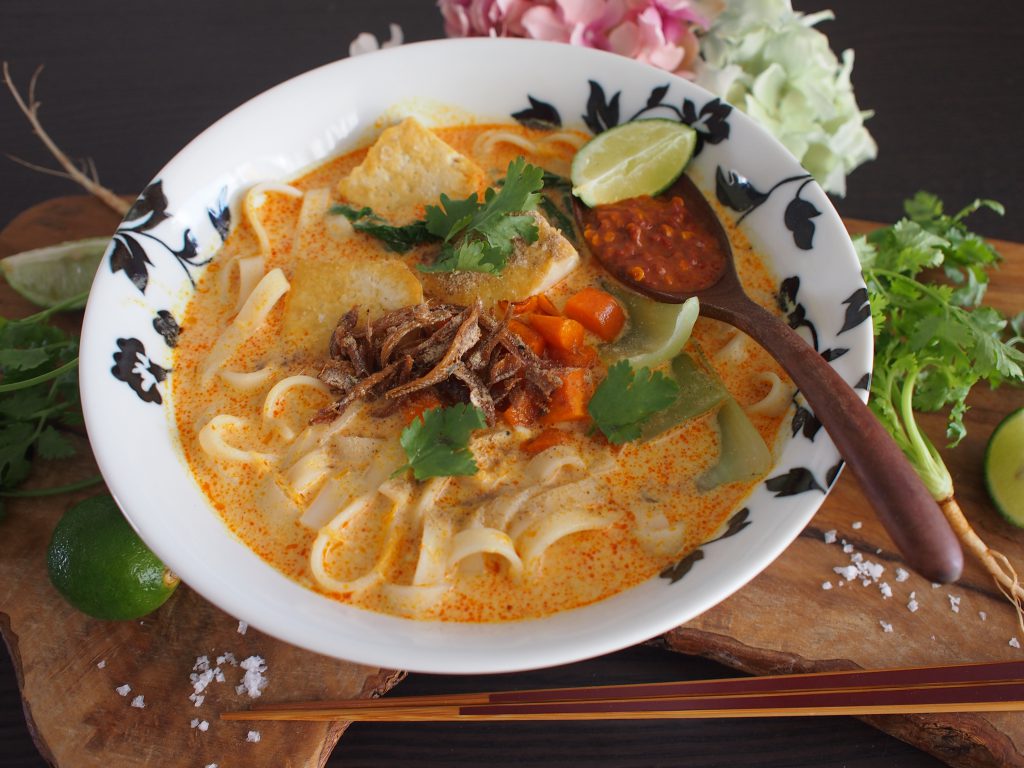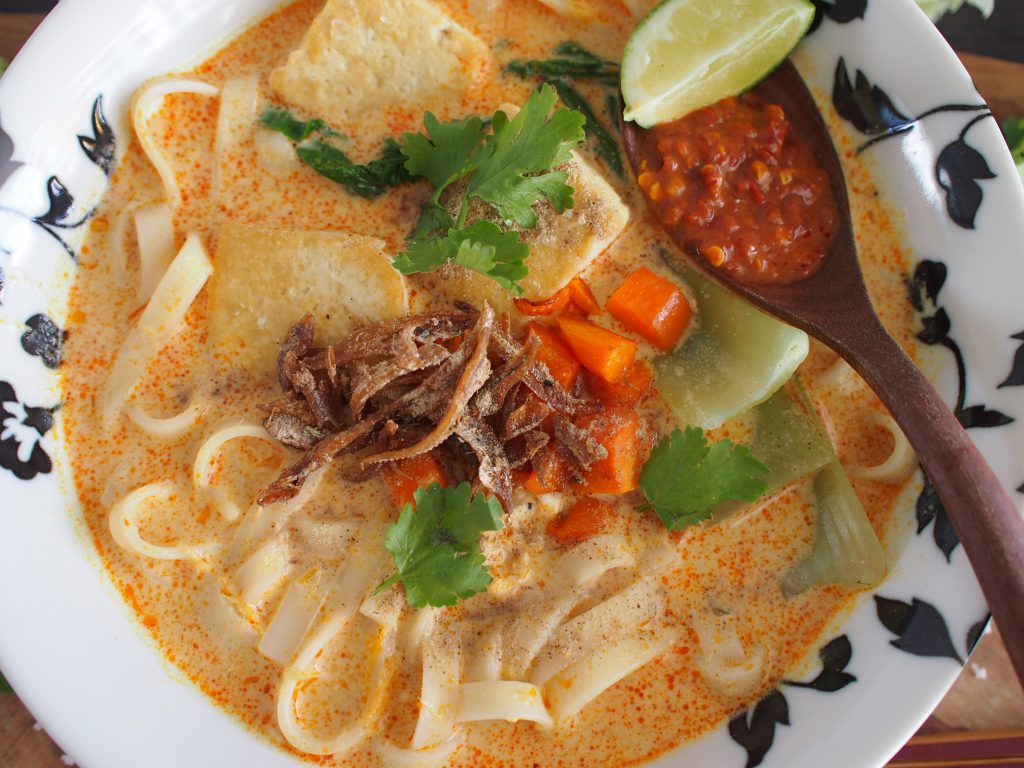 Aw what a joy to make my own Laksa paste!
Adults are able to adjust the chilli flavour adding sambal paste, so everybody at home was happy to taste Laksa.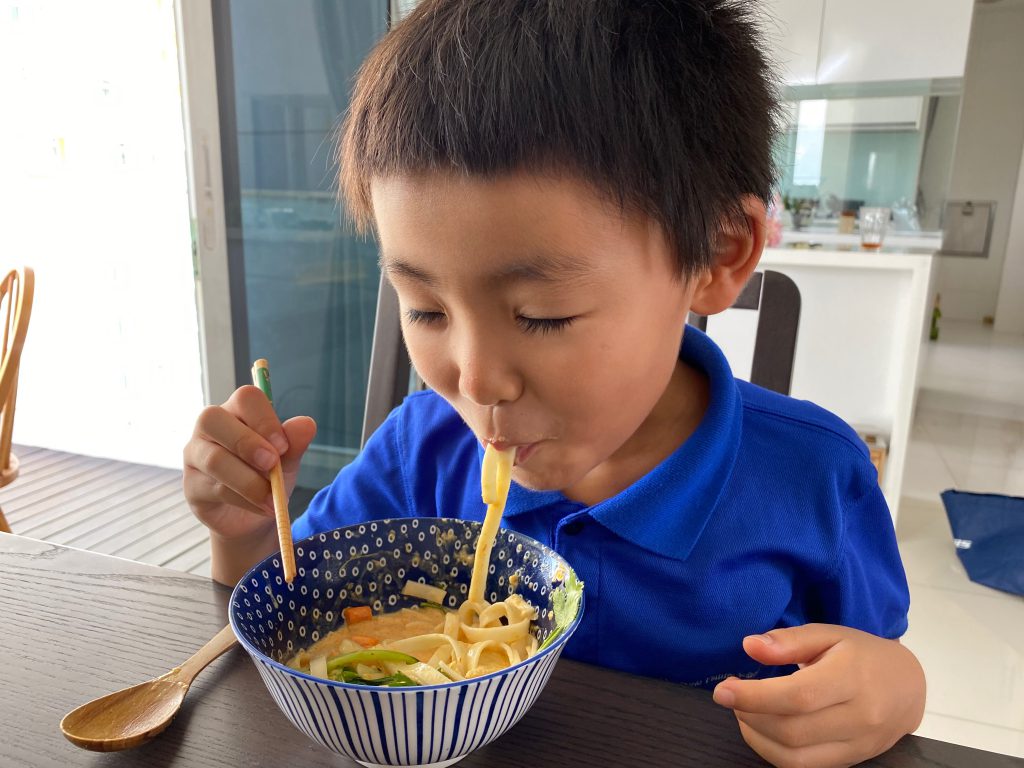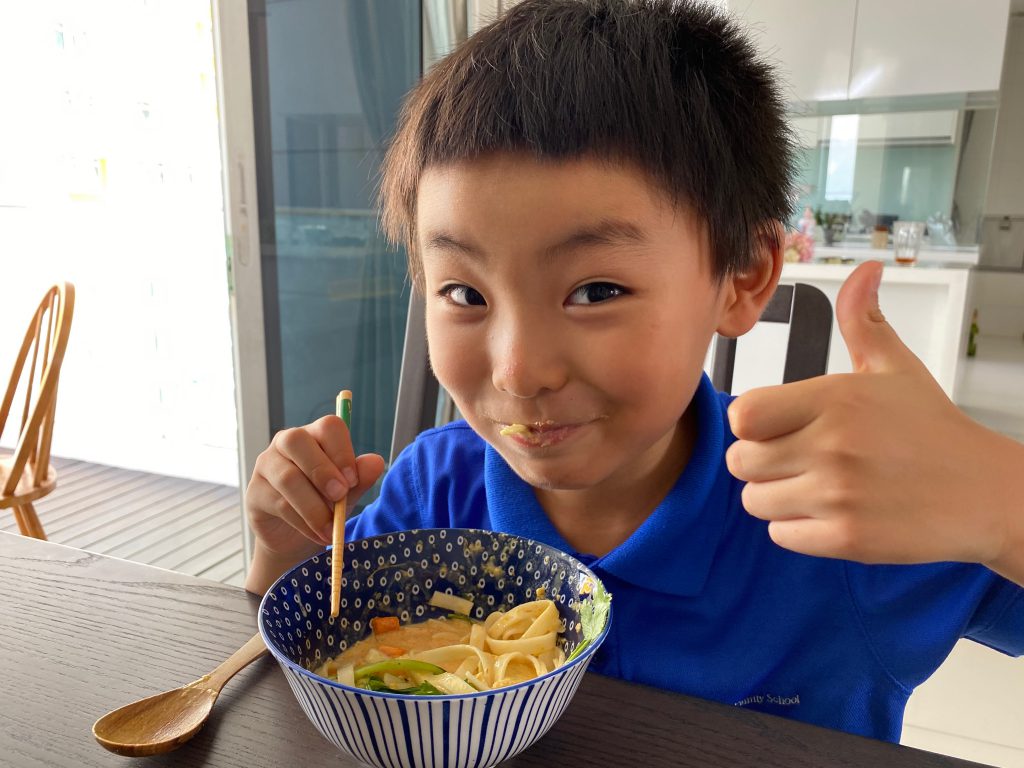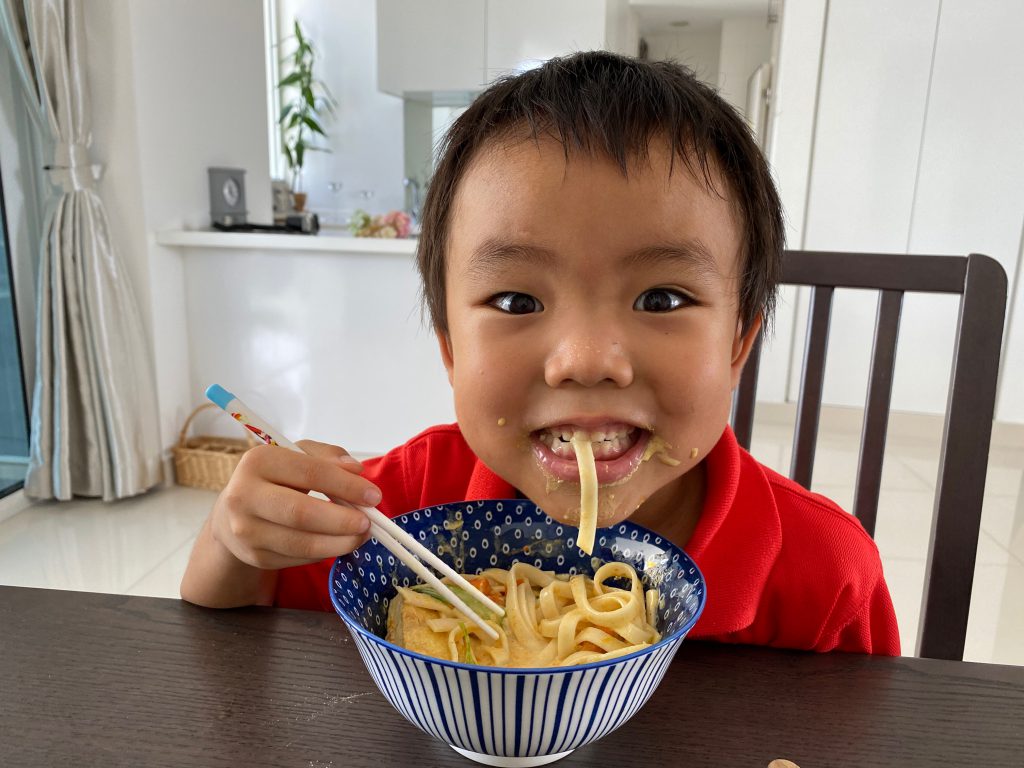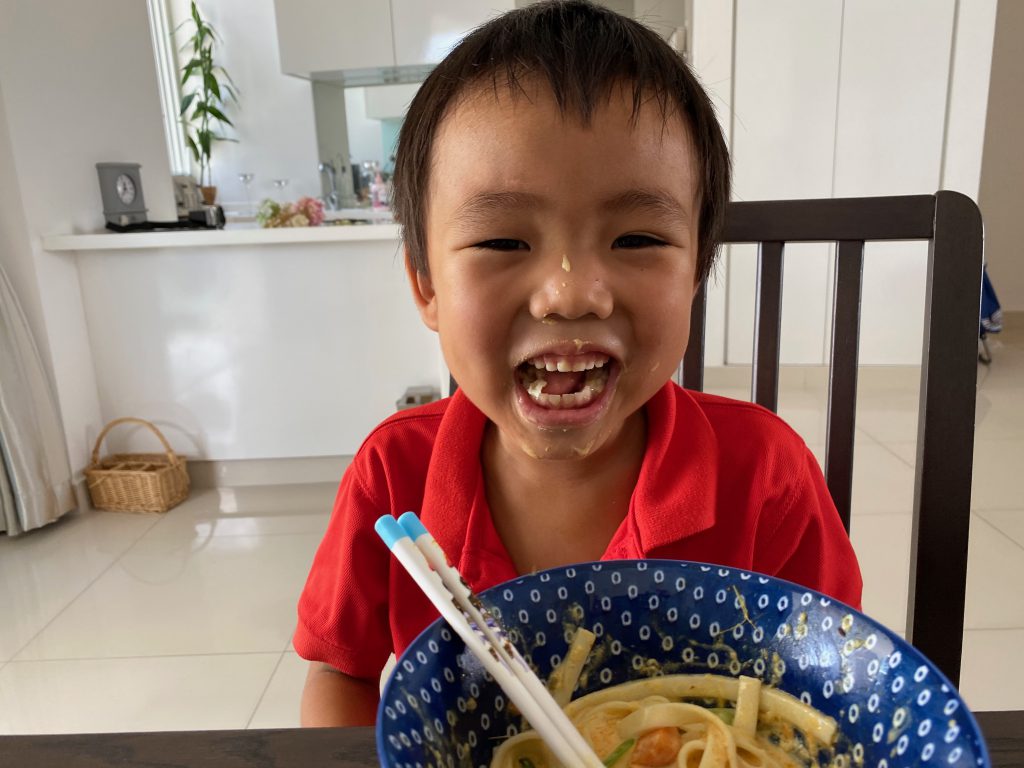 What an extravaganza! 🙂

Well, it's Tuesday here.
We do hope you all are well.
Keep distance but keep bond.

See you tomorrow, everybody.

Naoko xx