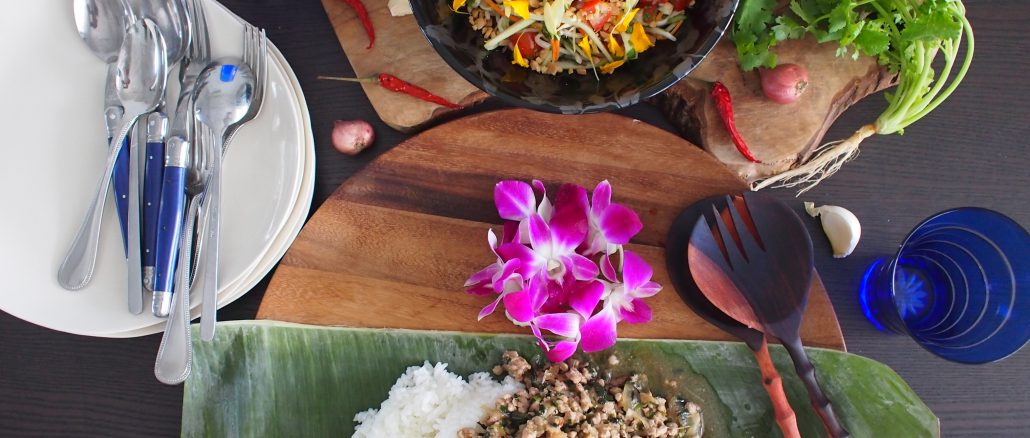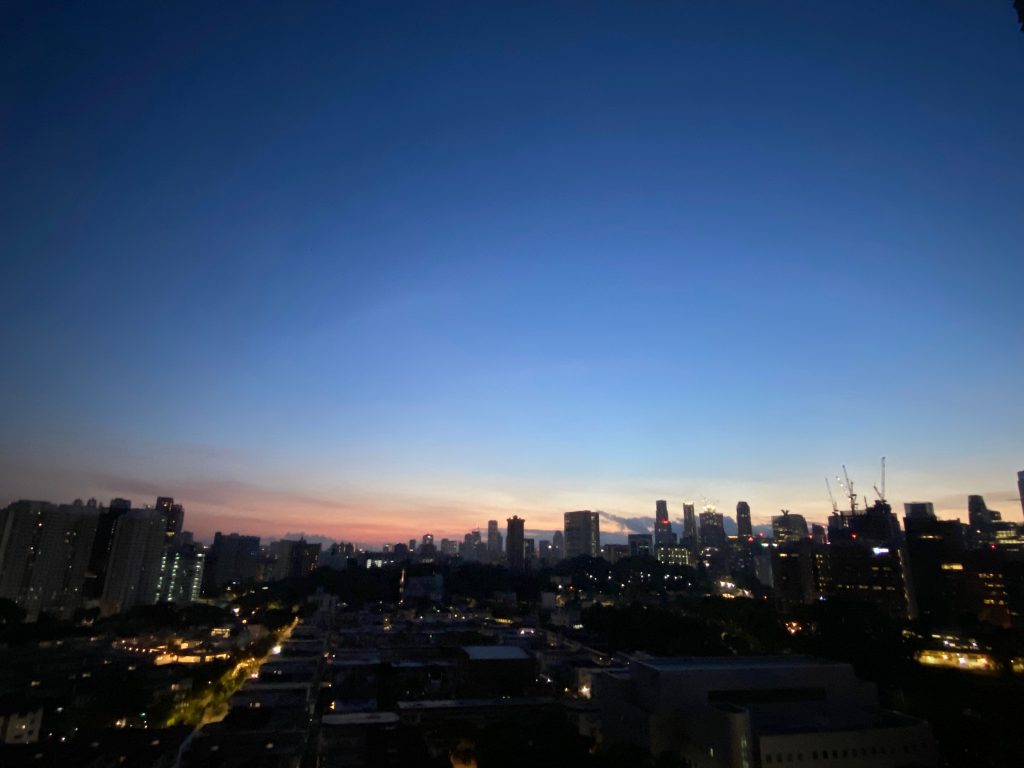 Hi, everybody!
Thanks for visiting our food blog.

Today we are going to share our attempt to make Thai-style food inspired by my latest experience in Singapore.

Last week, I had a chance to try the authentic Thai food with my lovey foodie friend. She kindly took me to the sacred place for Thai food where is called Golden Mile Complex near Lavender.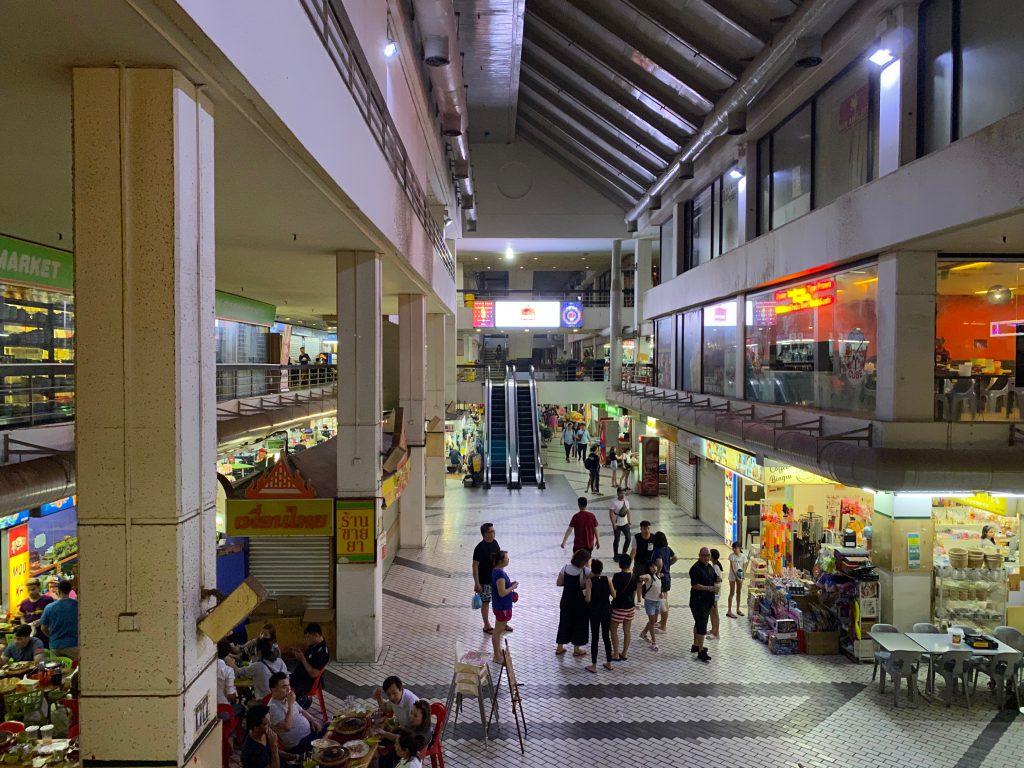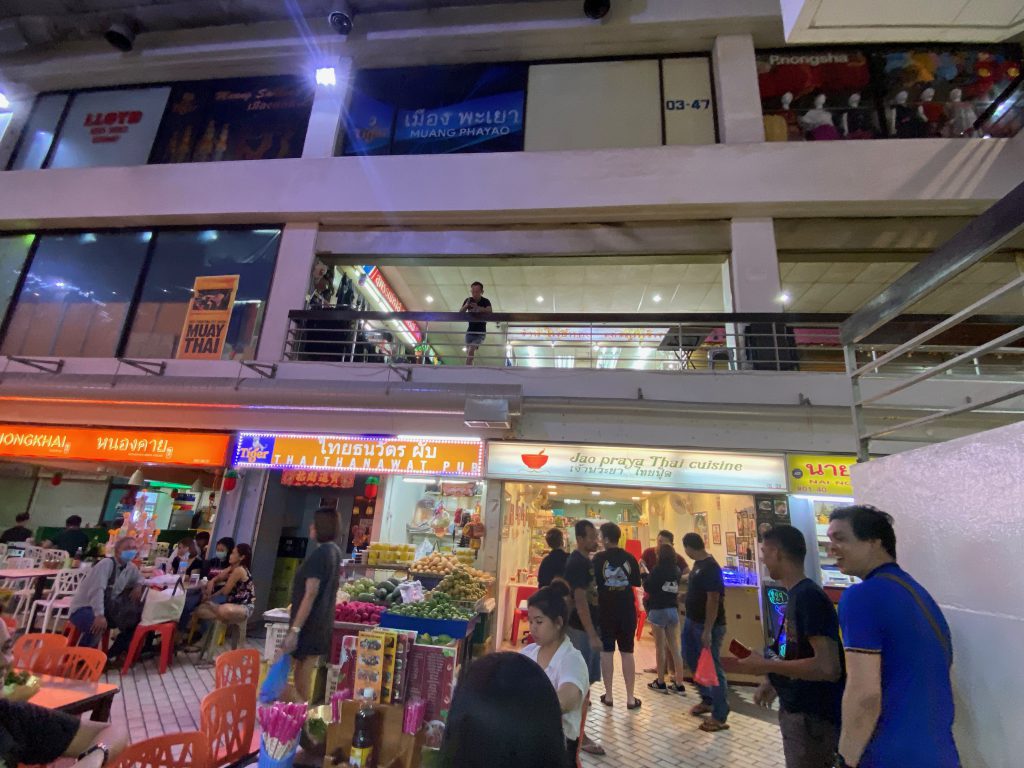 Can you imagine whole building are packed with authentic Thai food restaurants, grocery shops and whatever Thai cultural things? All workers are genuine Thai people and Thai elements are here and there. That's why I said that was the sacred place for Thai.
My confession is I'm so beginner for Thai even for their food, but I was absolutely overwhelmed by that atmosphere and fascinated with new experience. I saw so many different style of cuisine from Japanese one, and what a mesmerising place!!!
(I post video which shows the atmosphere lively in our instagram page, so if you are interested in that, please have a look at here)

Anyway, let me cut the long story to short, I should say I really enjoyed my unforgettable experiences of tasting/feeling authenticity.

She took me her most favourite restaurant which is named BeerThai House Restaurant in that building.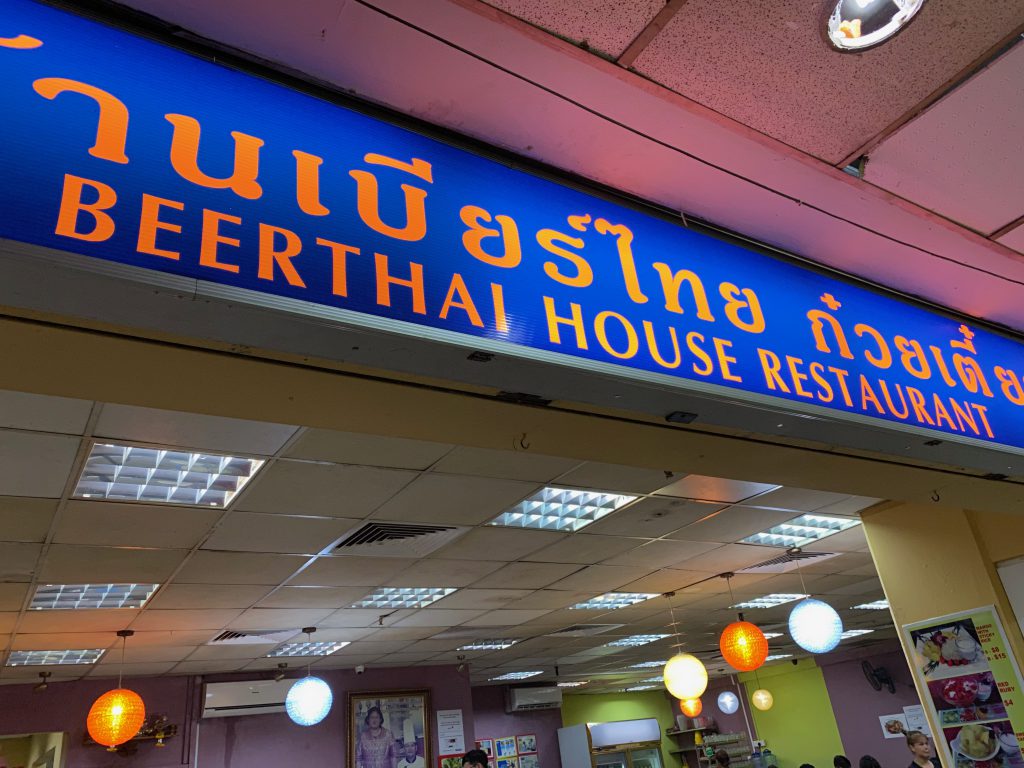 Shamefully, I had no idea what to order in front of the menu list as I had known only the name of Tom Yum in Thai cuisine!
Then she chose some iconic popular food up from the menu.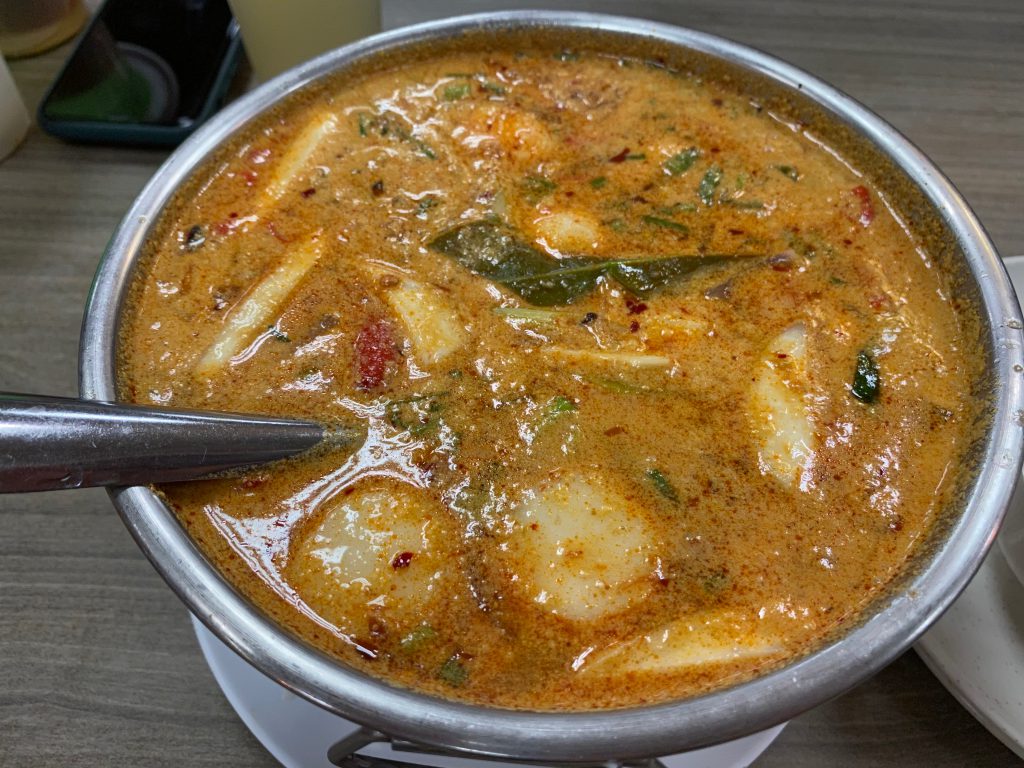 Tom yum creamy type. Oh my goodness, that was absolutely divine!!!
I haven't tried such a deep, full of flavoured and punchy Tom Yum. I'm now feeling withdrawal whilst typing this…absolutely that was my type.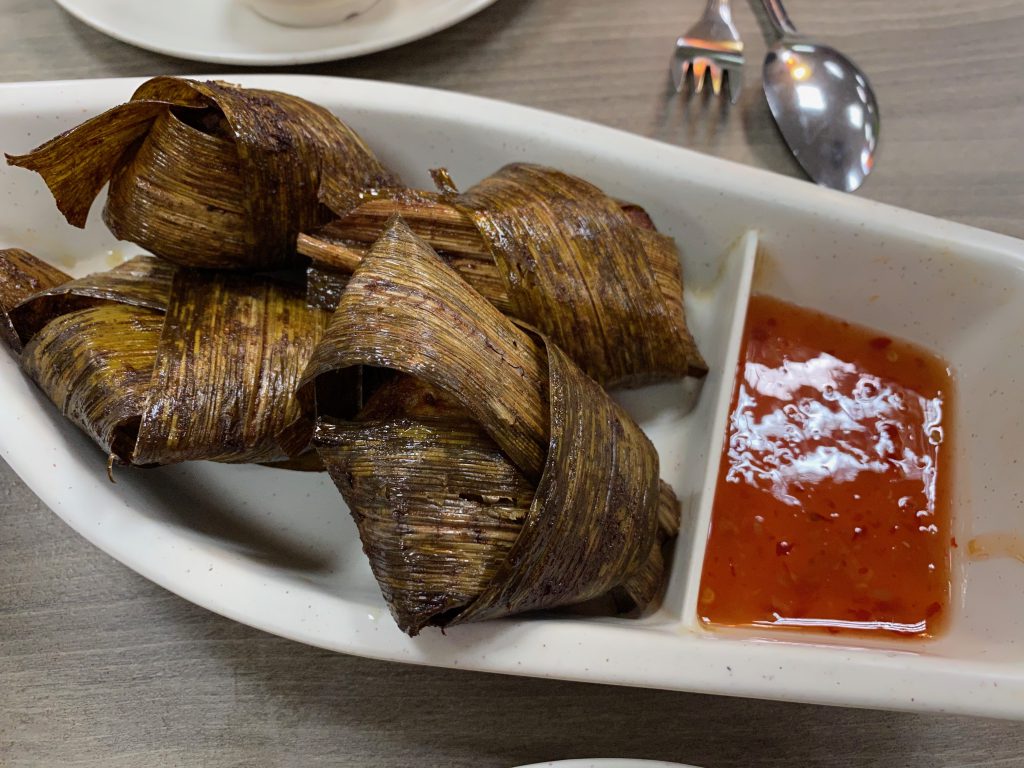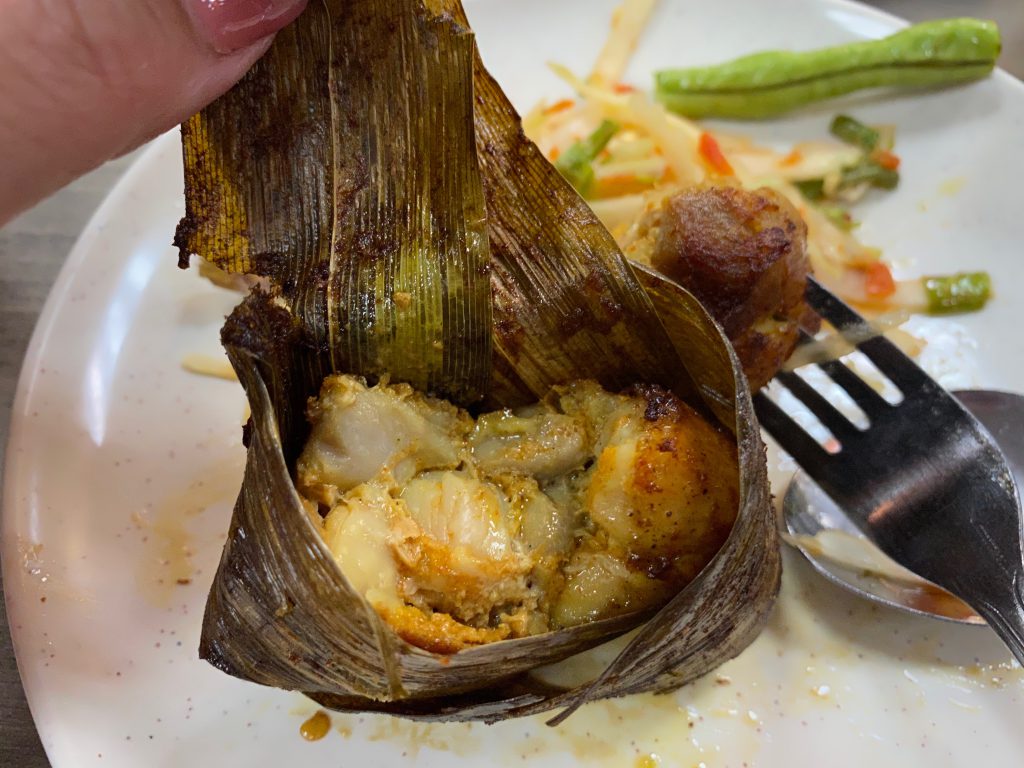 Pandan Chicken. Stuffed scrummy chicken. Yum!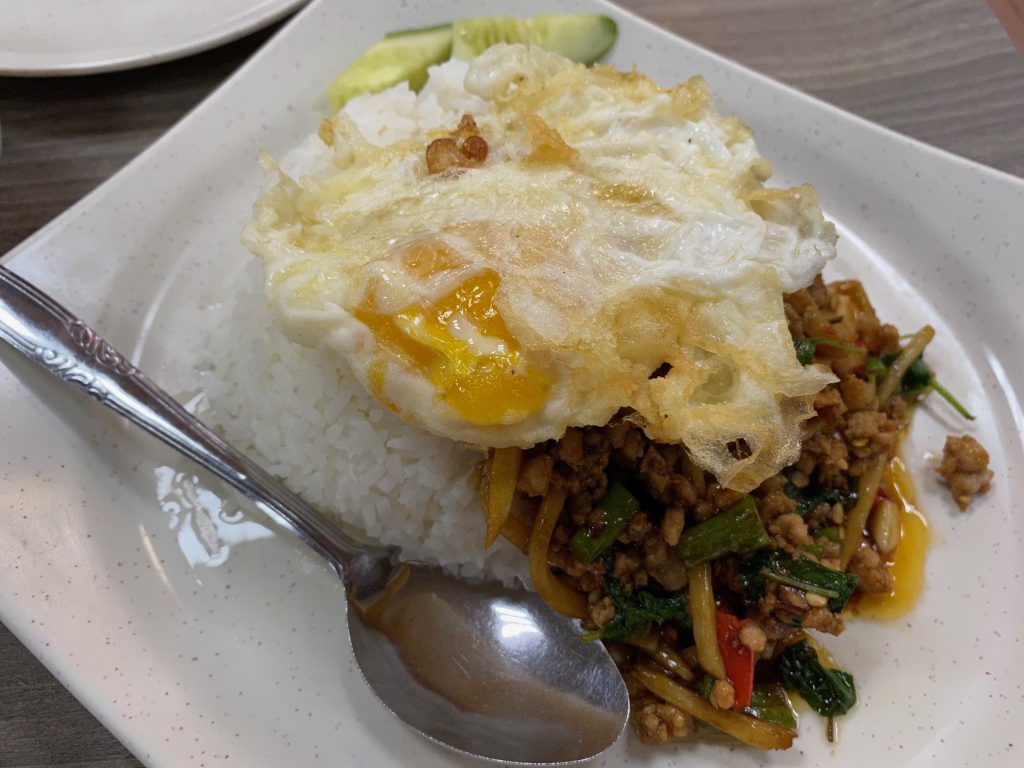 Thai basil pork. I supposed this was my most favourite one on the table. I even heard the name first time but my mind was blown away by such a tasty flavour! savoury but slightly sweet, rich but not too heavy.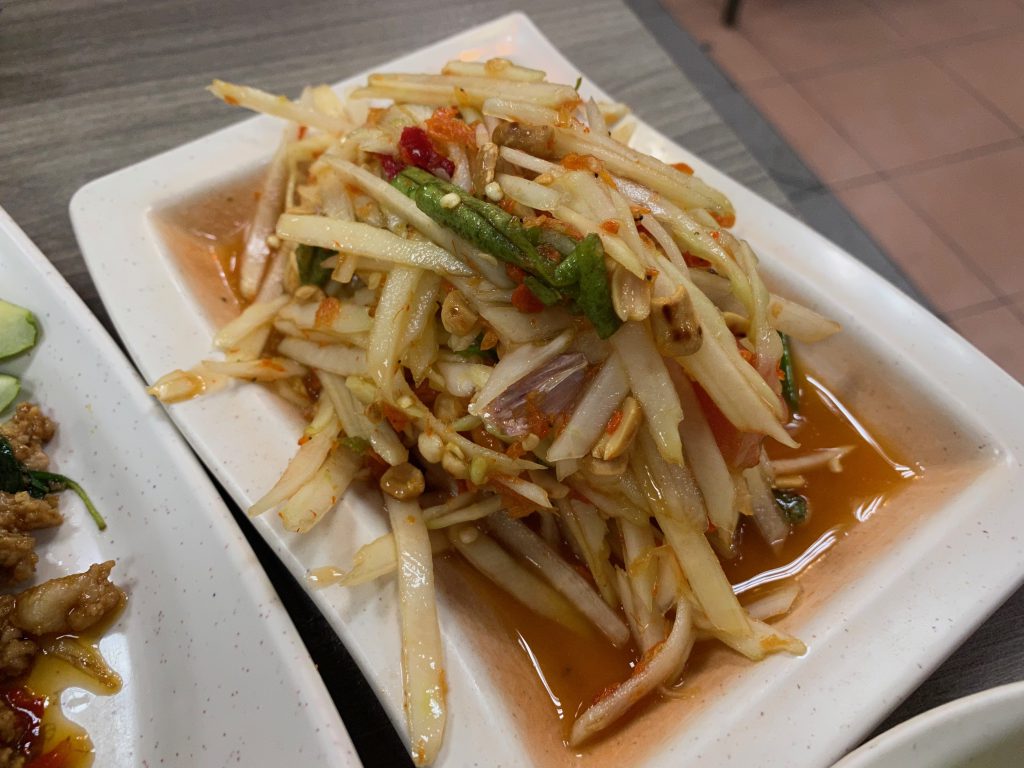 Most sensational dish for me was the papaya salad.
She ordered 'LESS hot spices' but once I crammed the fresh salad into my mouth, my mouth burst into flames and my eyes started tearing because that was so spicy! However mesmerisingly, I couldn't stop munching as that's so tasty and addictive somehow.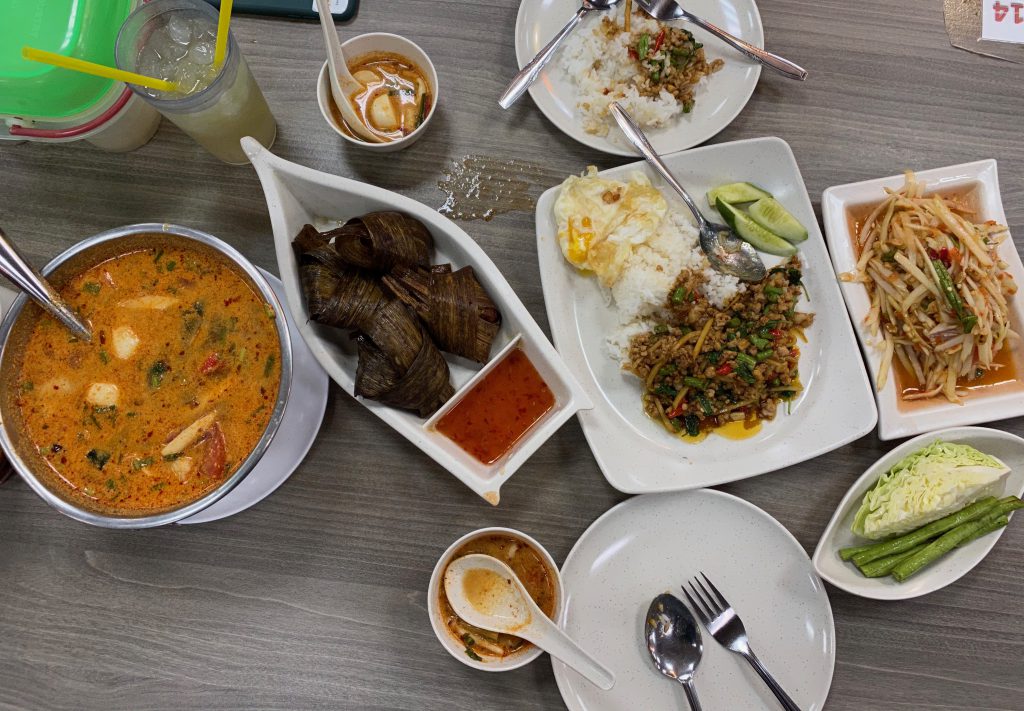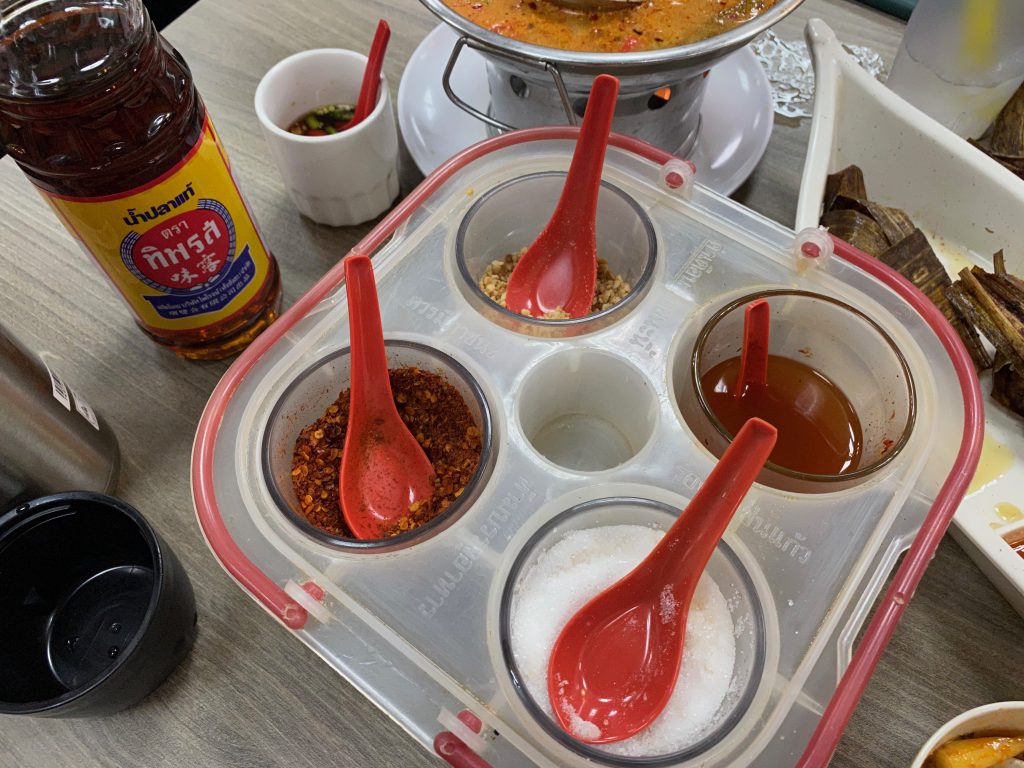 Anyway, my Thai food journey was amazing, full of exciting and unforgettable for me. I'm so looking forward to bringing my family there very soon after the safety situation will be sorted.

Then finally finally (thanks for your patience to read my such a long boring writing!) I'm going to share my food which were inspired by that experience.
The food I made were Thai Basil Pork, Green Mango Salad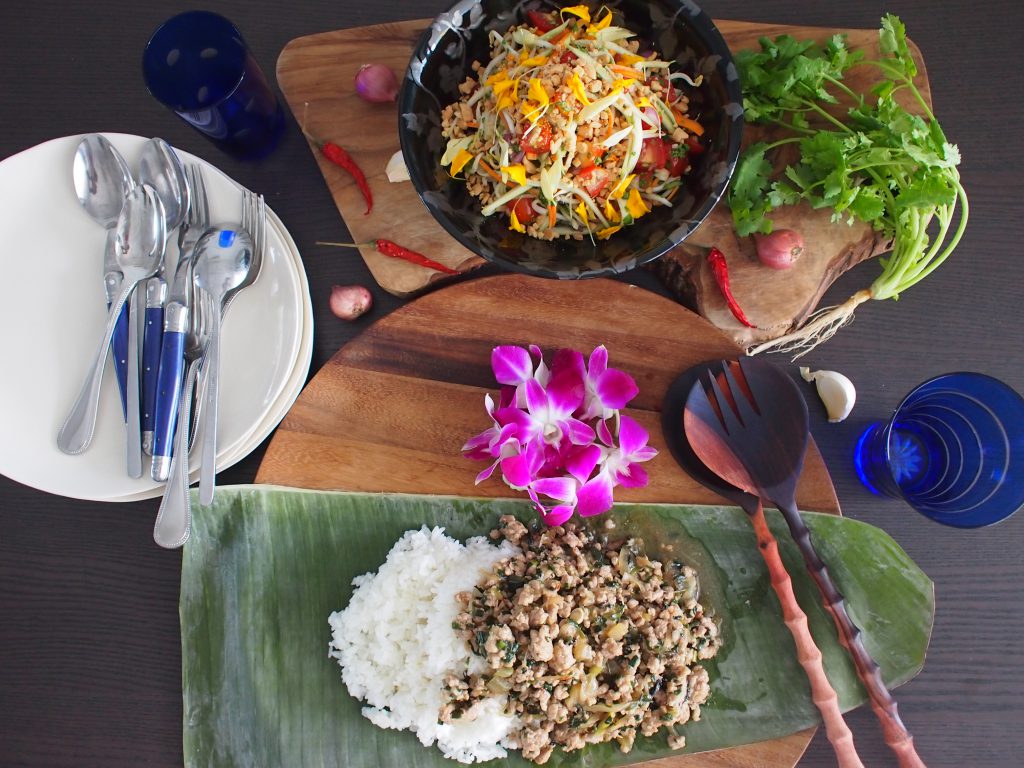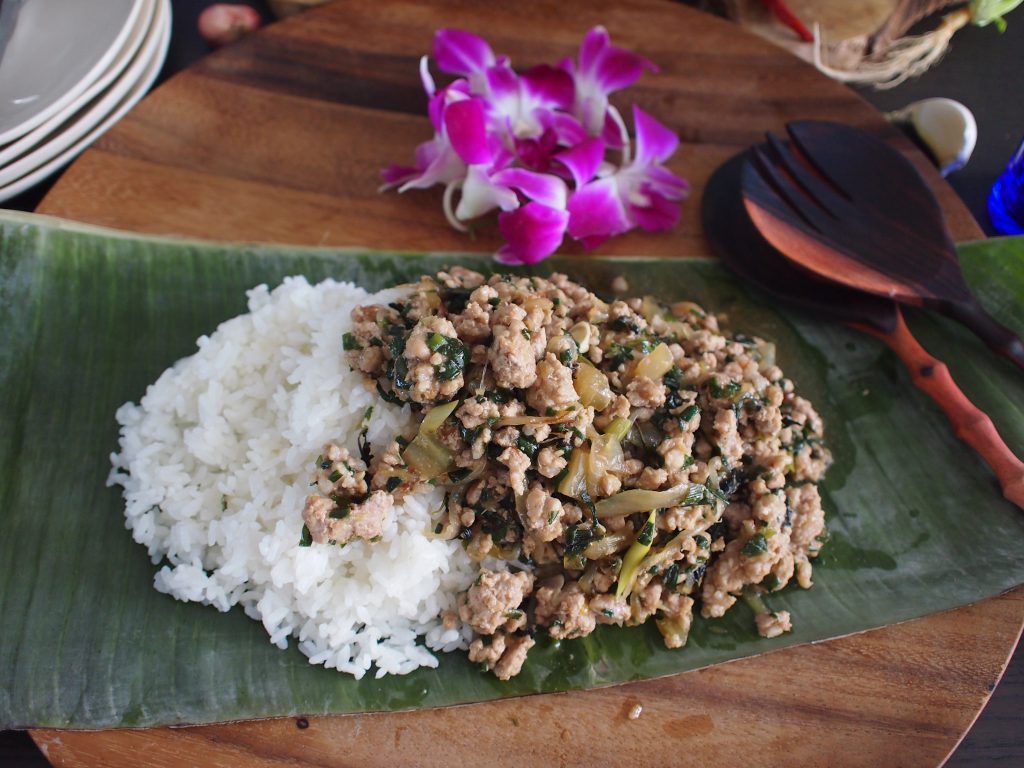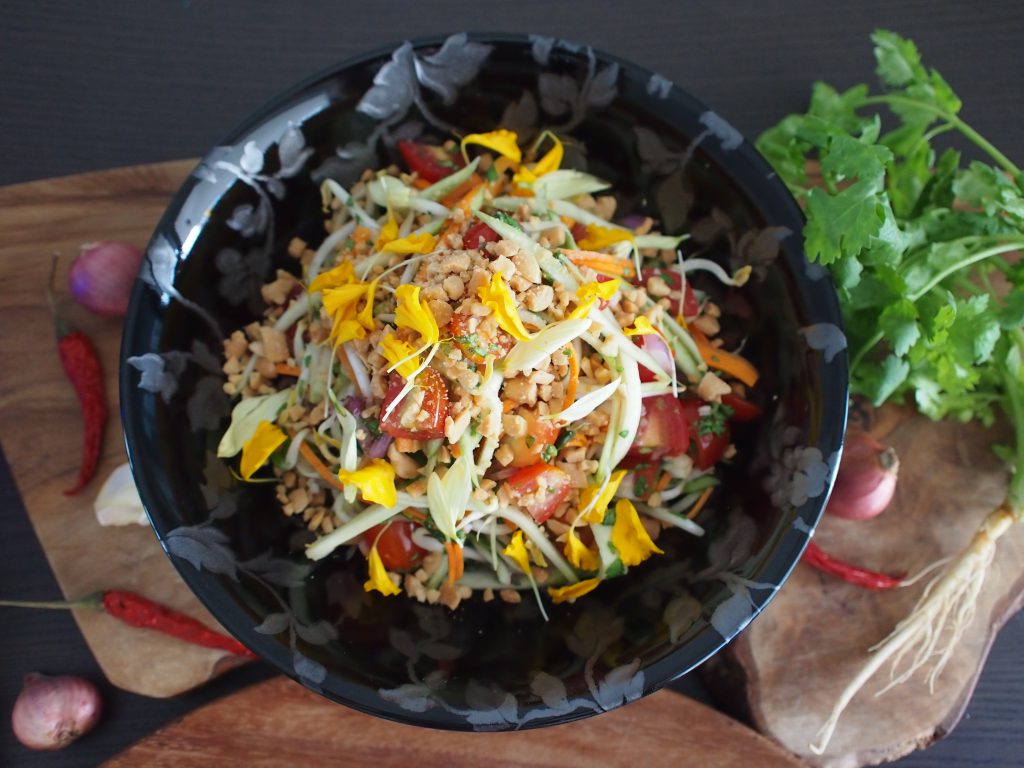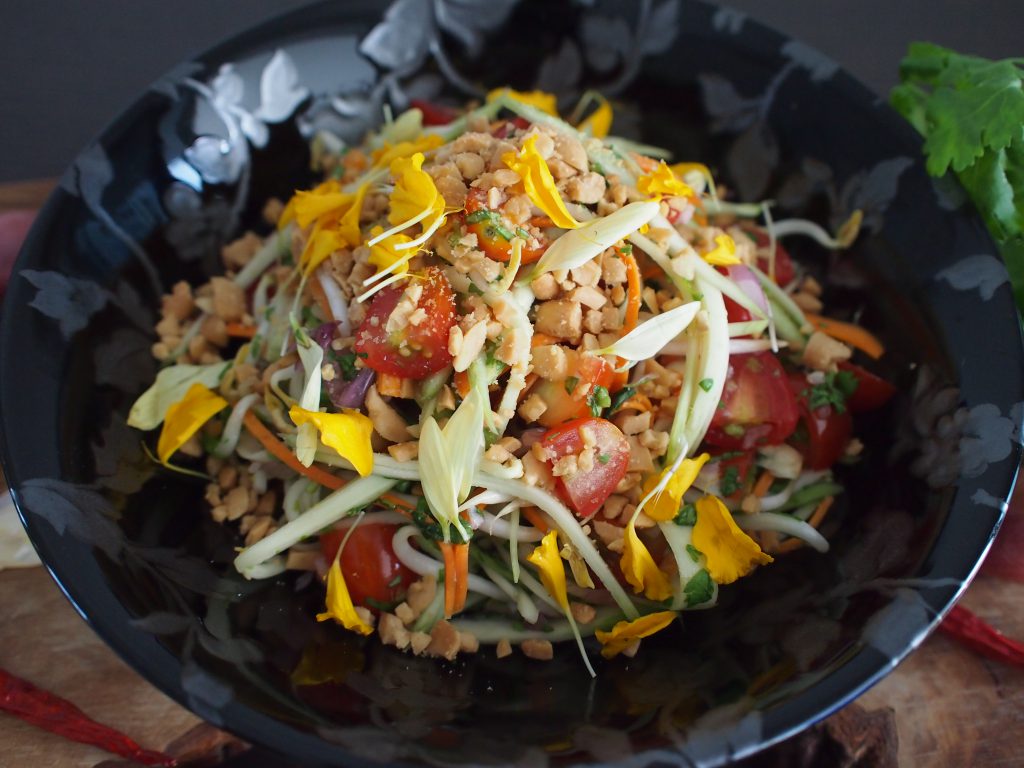 I substituted green mango for papaya as there was no stock of papaya in my fridge, and arranged the amount of chilli flavour for my littles.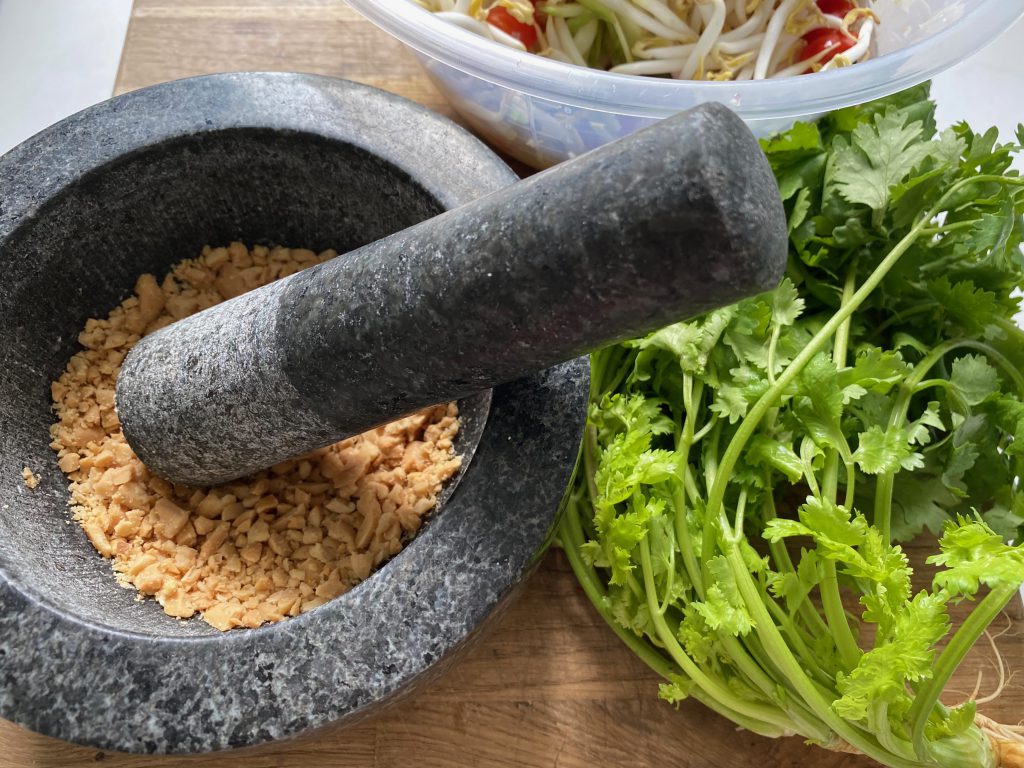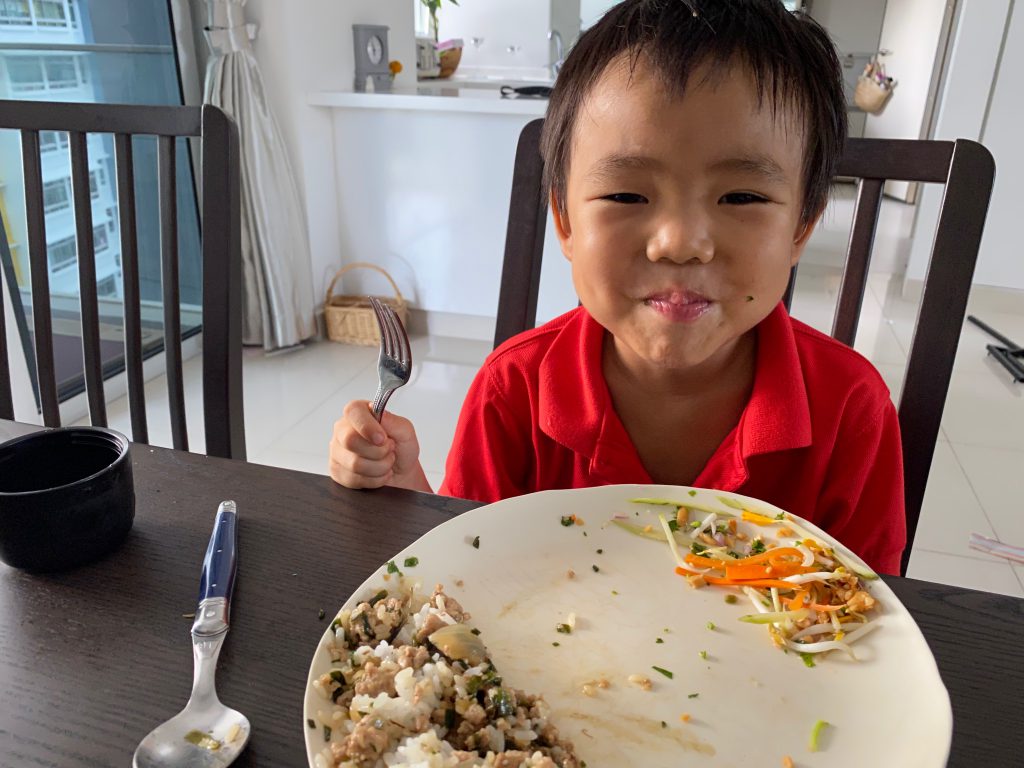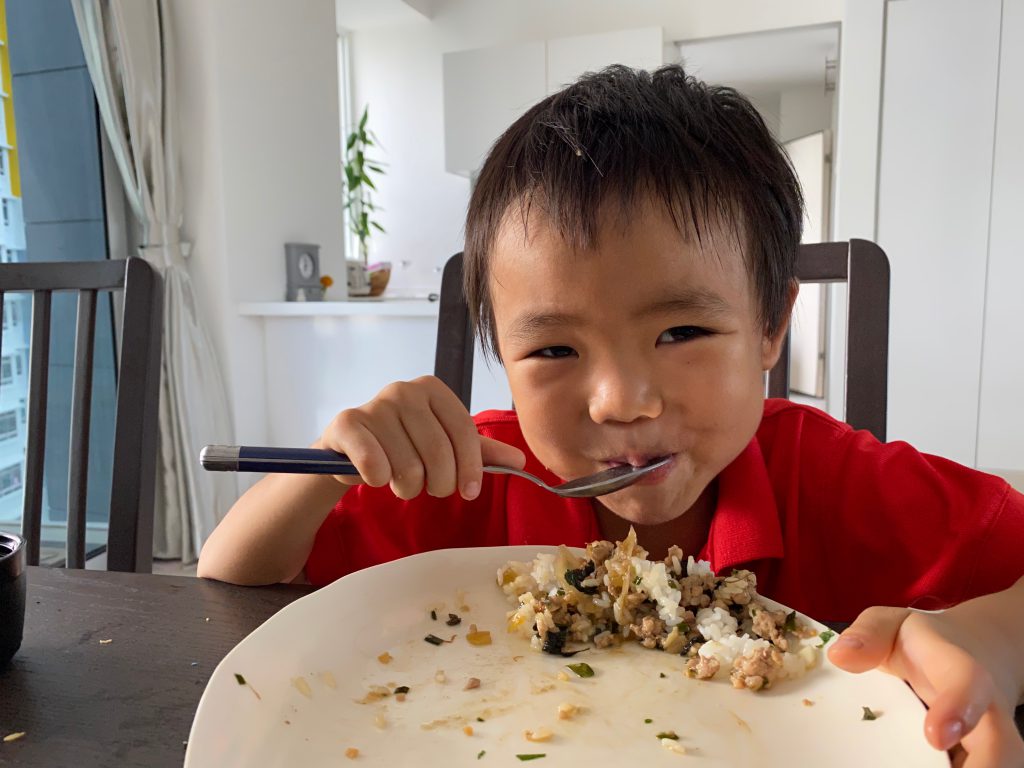 The food absolutely smashed them! They loved Thai food despite not authentic punchy taste.

Now I'm little bit feeling more confident to Thai cuisine and definitely more intrigued to trying more Thai food.

It's Friday here Singapore.
Still we all have uncertain and unforeseen situation same with other countries, so we are going to have a quiet weekend.
Please stay safe and stay smiling.
Wishing you peaceful weekend ahead.

Naoko xx