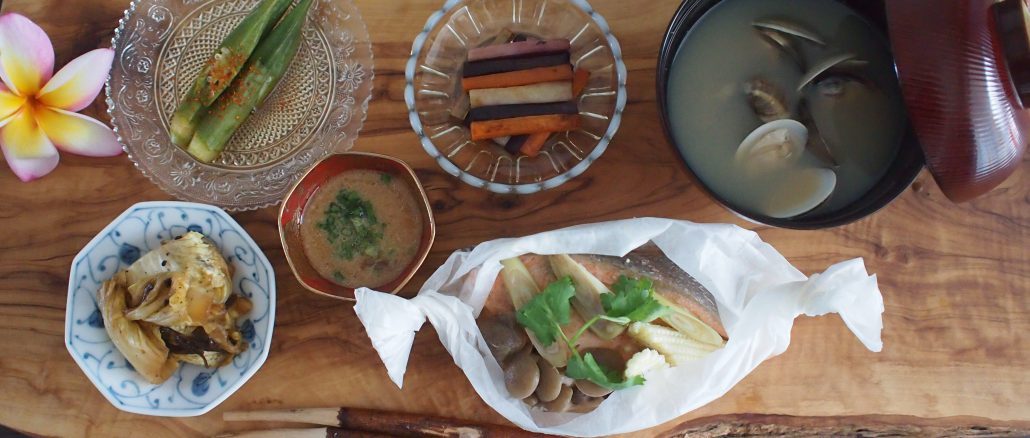 Hello everybody!

Today, we are going to share a Japanese deli platter which combines seafood dishes and some of Shojin Ryori (Buddhist cuisine that is similar to vegan meal).
Main ingredients are fresh salmon, live clams, fresh vegetables and condiments.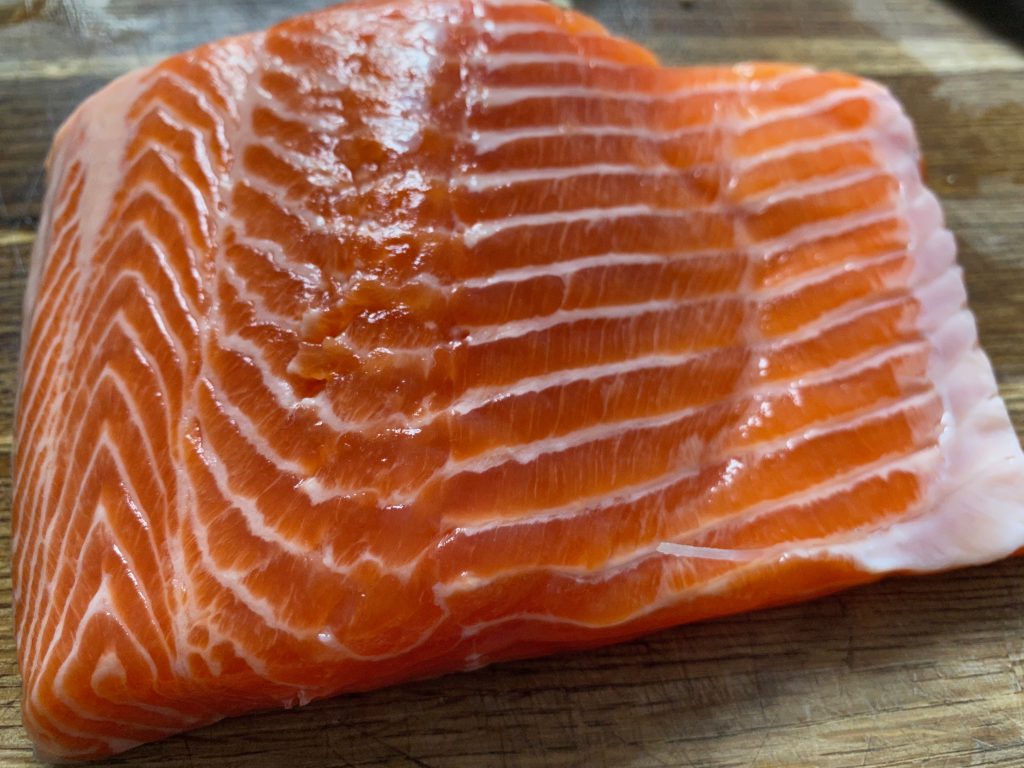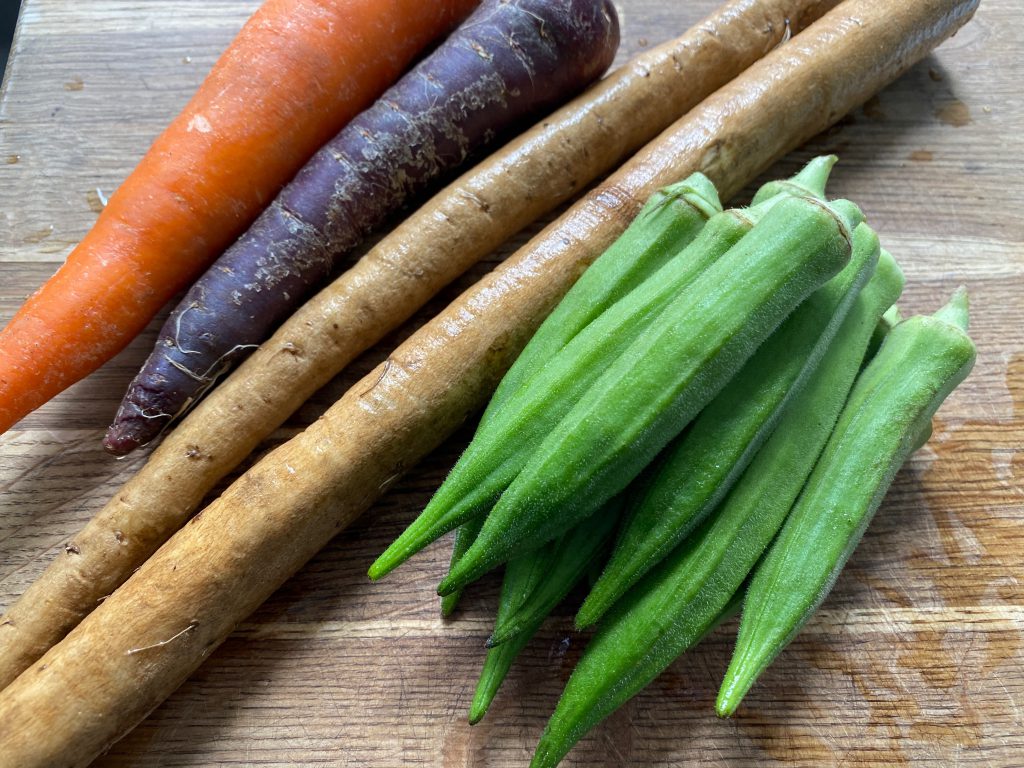 These fresh vegetables are burdock (Gobo), Okura and two colours of carrot.

Salt and lemon grass seasoned salmon fillet is wrapped in the oven sheet and steamed in the wok.
Okura and these root vegetables are cooked with Shojin Ryori's method.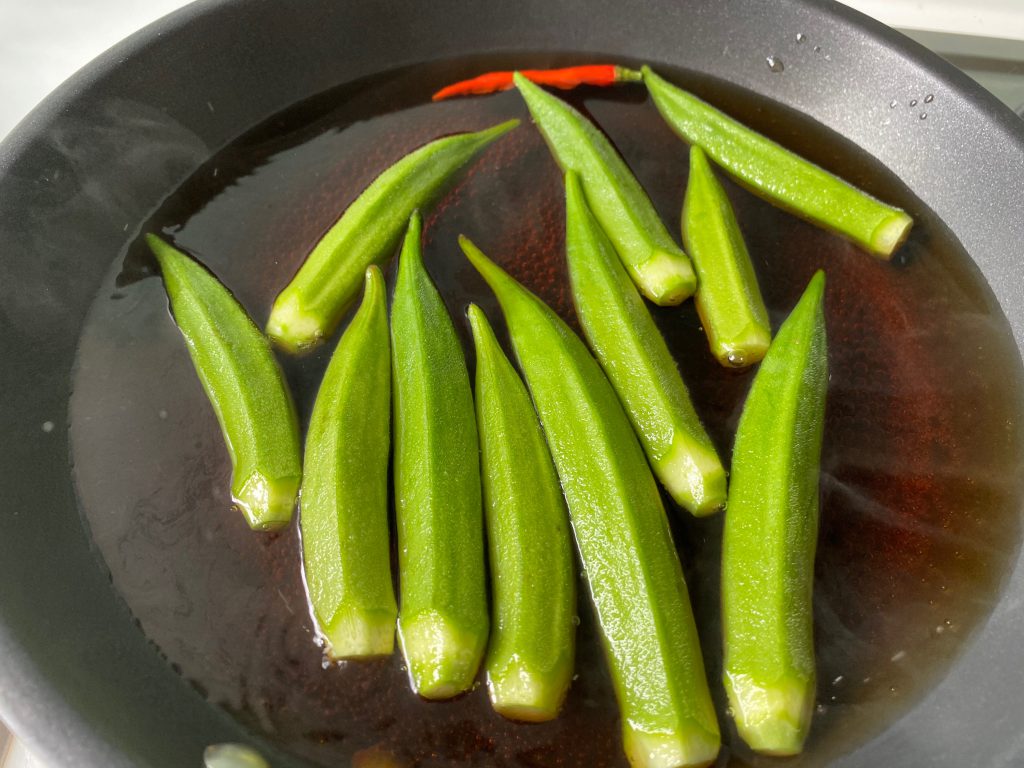 Then, these beauties dressed up in Japanese deli platter.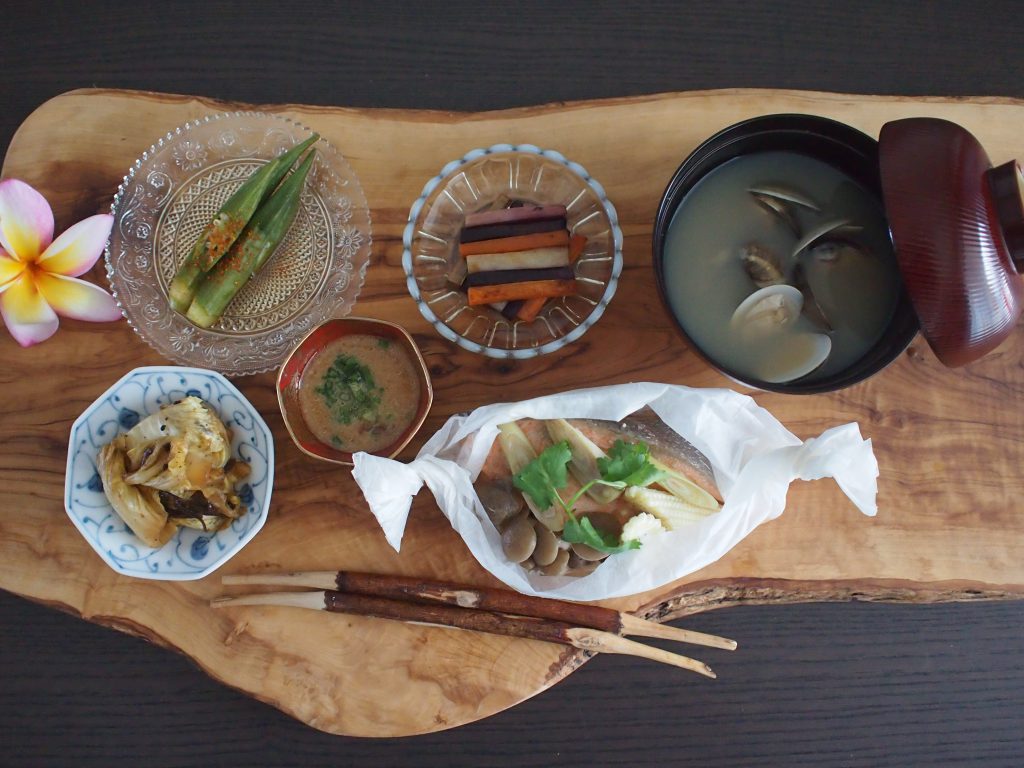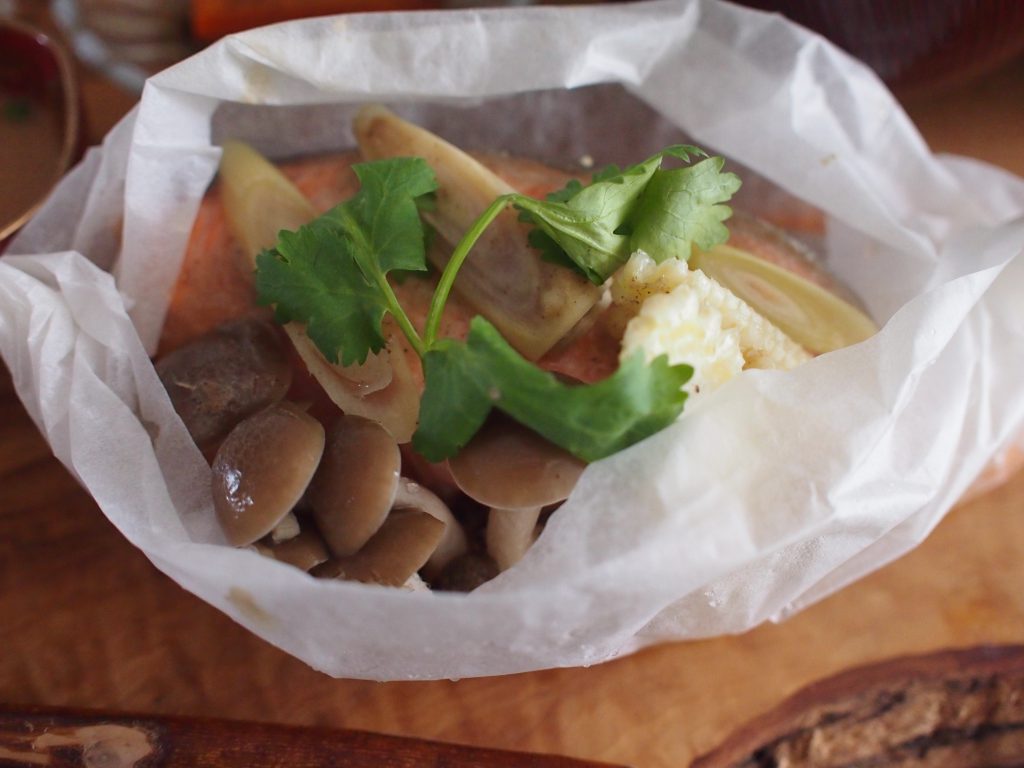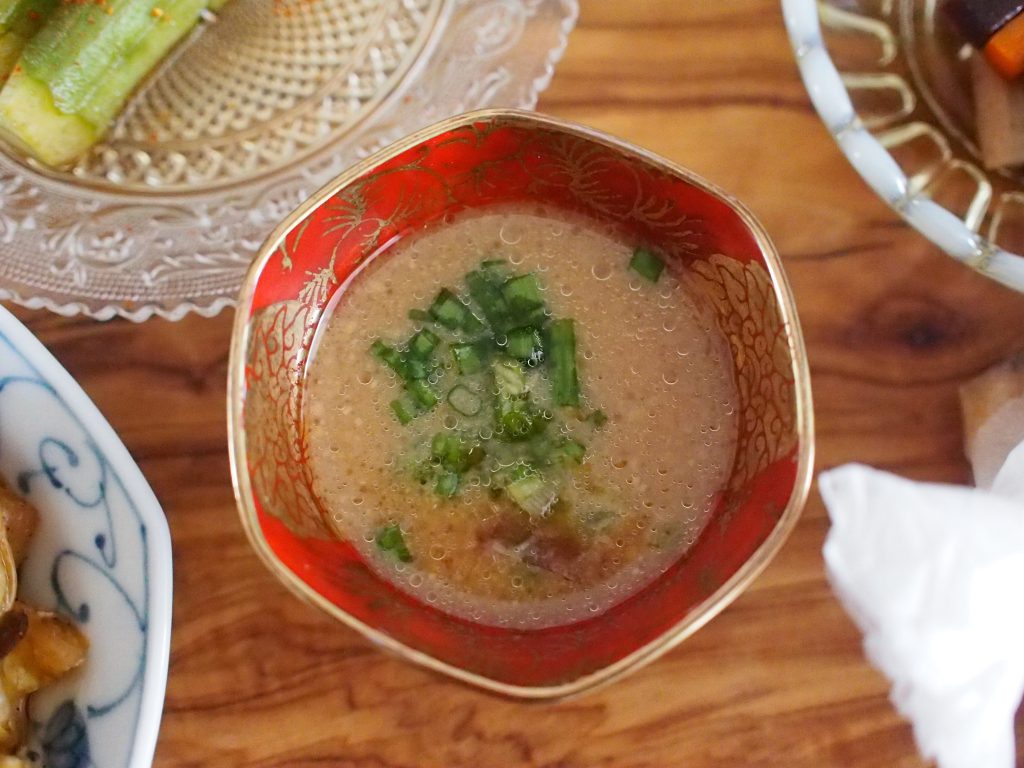 Steamed Salmon with Garlic White Miso Sauce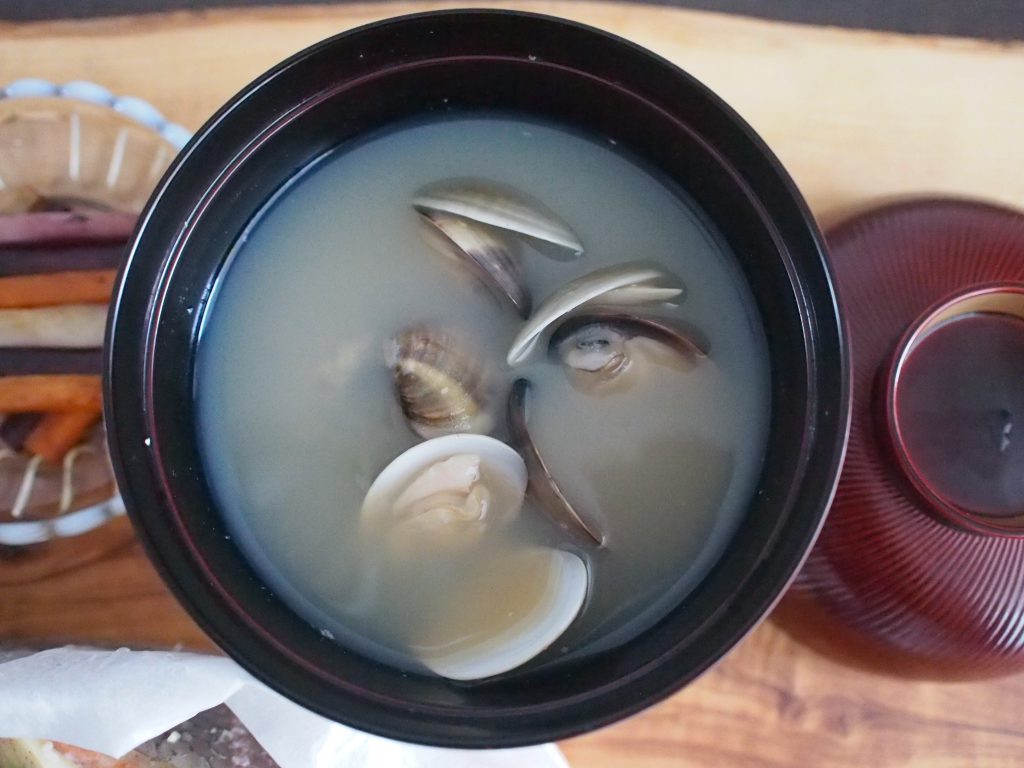 Clam Miso Soup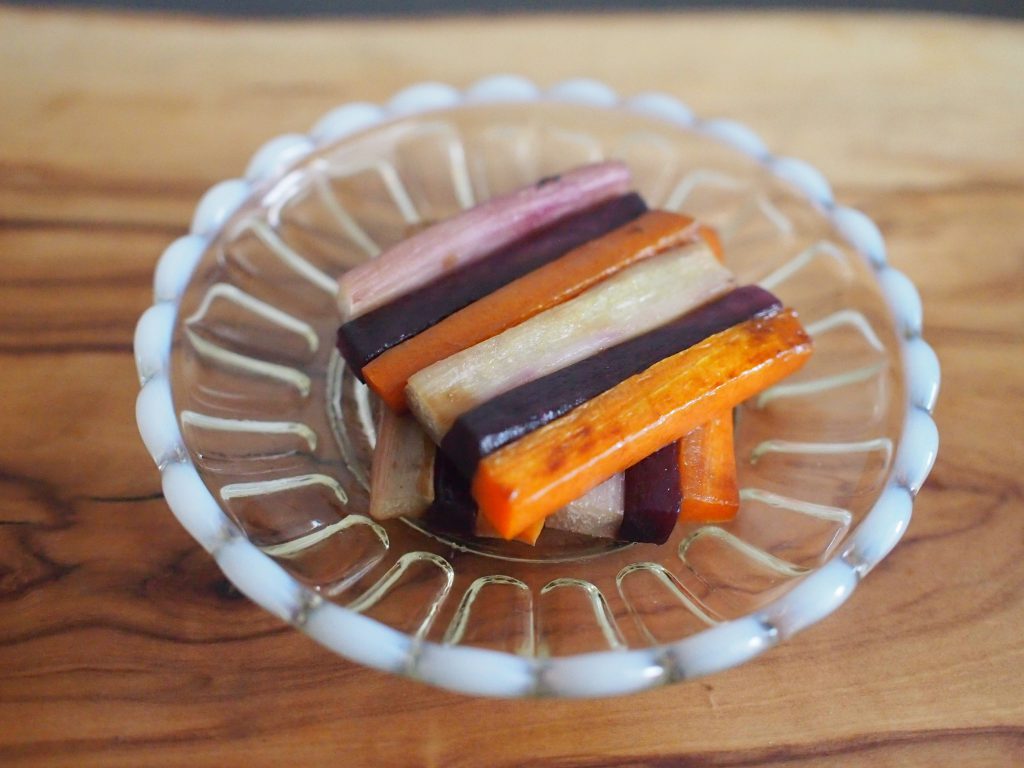 Fried Root Vegetables (Kimpira Gobo)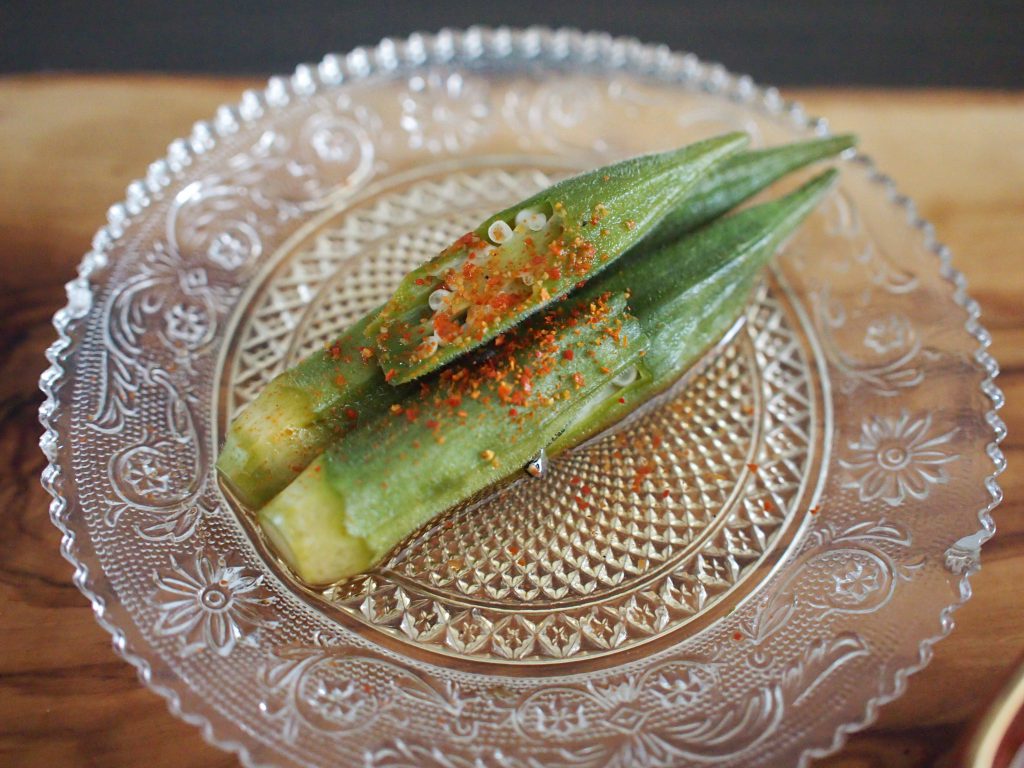 Simmered Okura (Okura no Nibitashi)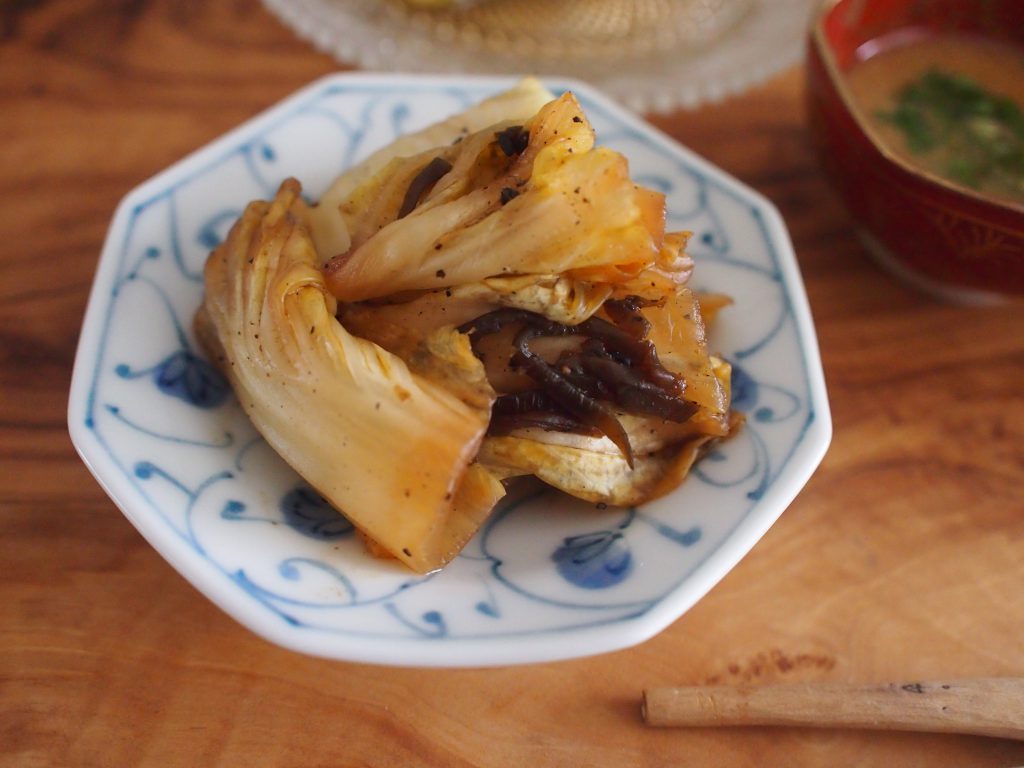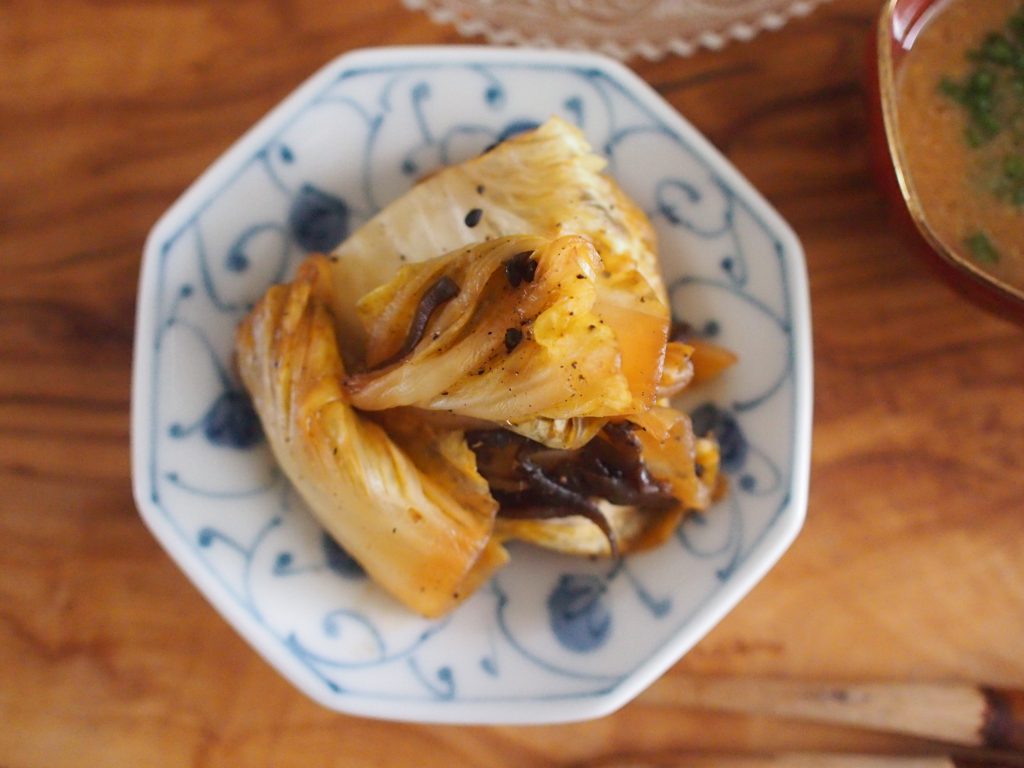 Marinated Chinese Leaves (Tsukemono)

Steam, boil, fry, simmer and non heated…we use all basic techniques for this platter.
Oh joy, oh joy!

It's Saturday huh, are you excited?

Have a great weekend, everybody!

Naoko xx