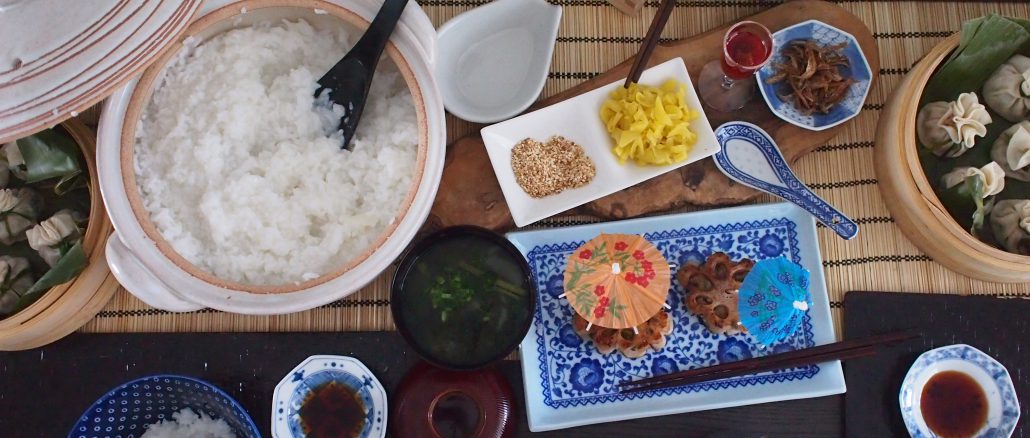 Hi everyone!

Today we would like to share something which were seriously cooked but all were home-style meals.

For us, home-style meal means the dishes which are cooked with fresh, nutritious and also local ingredients with love, so we don't combine MSG to our flavour.
For instance, we make pork broth (Tonkotsu) from scratch using pork trotters and loads of vegetables.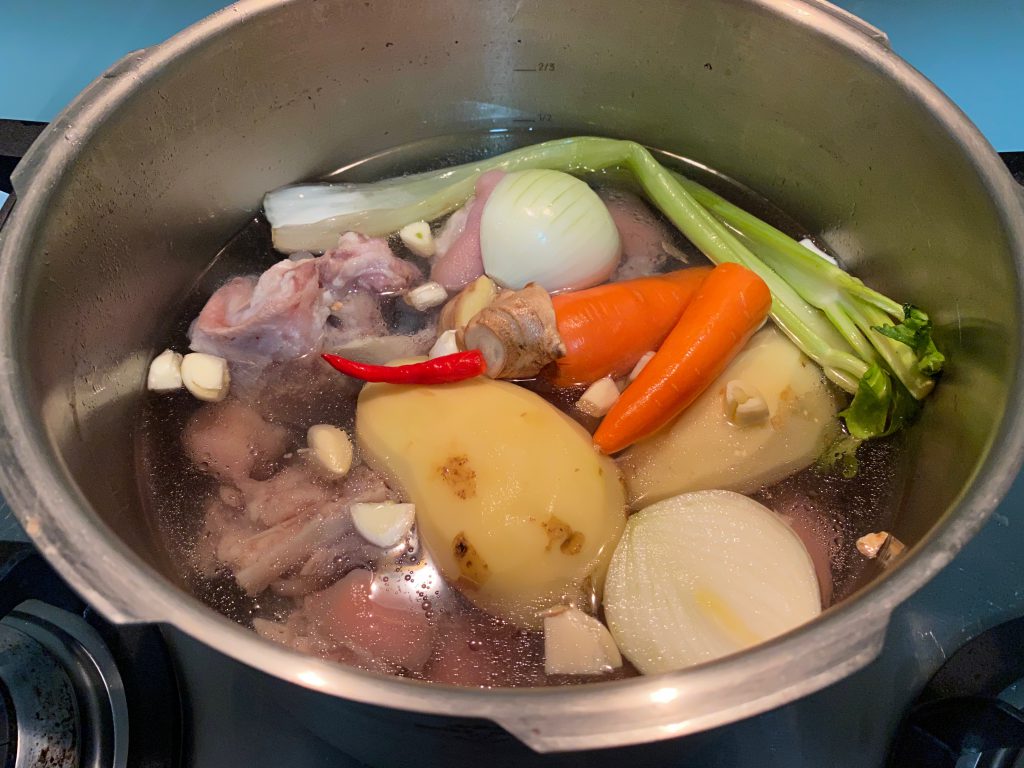 After simmering in the pressure cooker for 1 hour, sieved soup are absolutely clear and translucent. Then let the broth cool in a fridge, so the broth is completely jellied and we spoon the broth jelly into some separate containers and keep them in a freezer.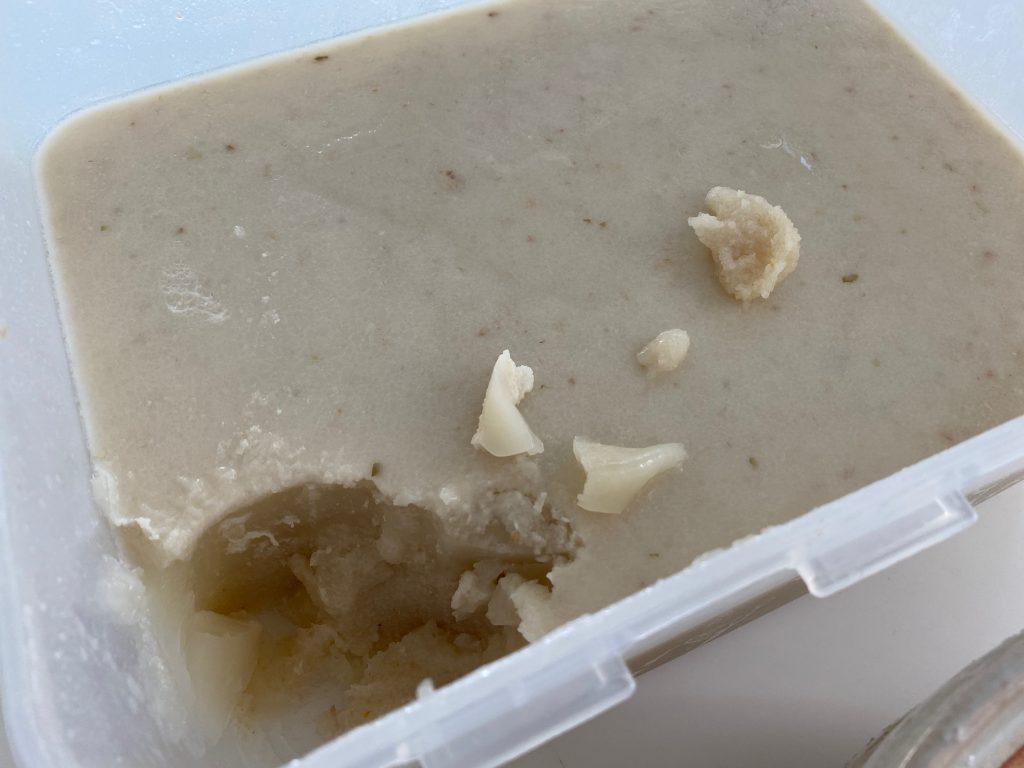 Once a month, we make this work and enjoy home-made Tonkotsu Ramen at home!

This time, we used the pork broth for the congee adding dried kelp (Kombu) as a little Japanese twist.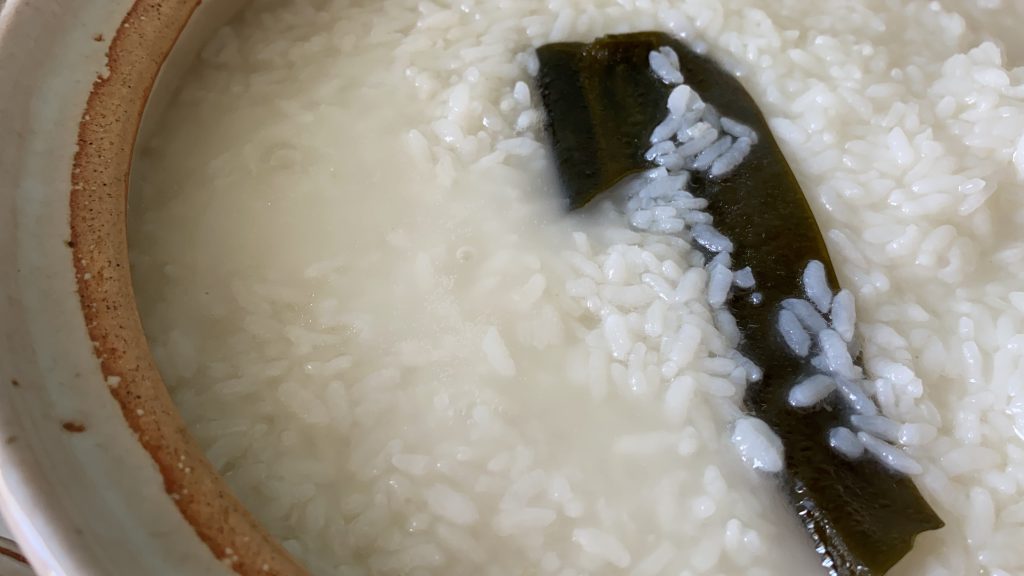 And then here is all what we made the other day.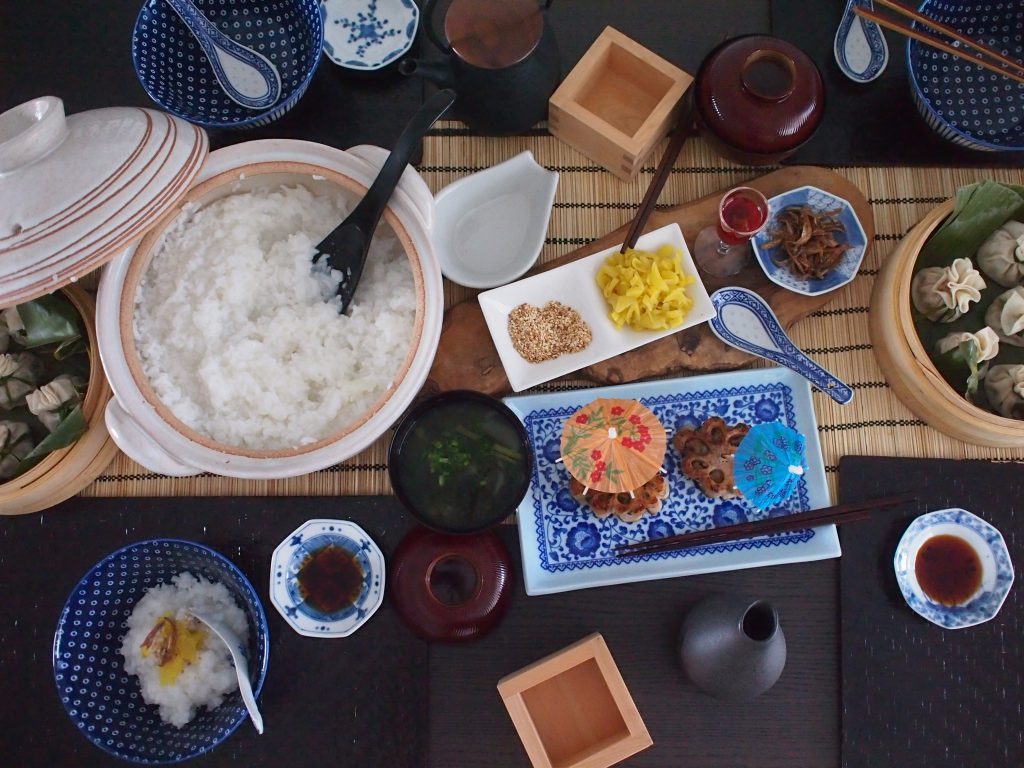 Pork Gyoza 2 Ways, Pork Broth Congee (rice porridge)

Steamed Gyoza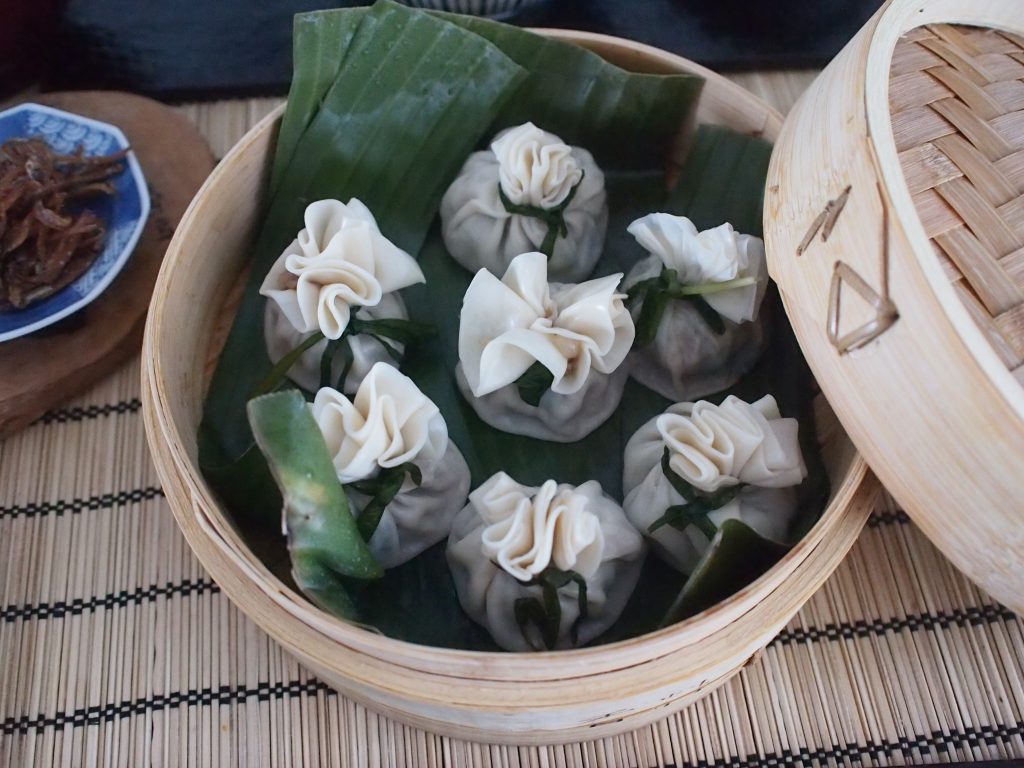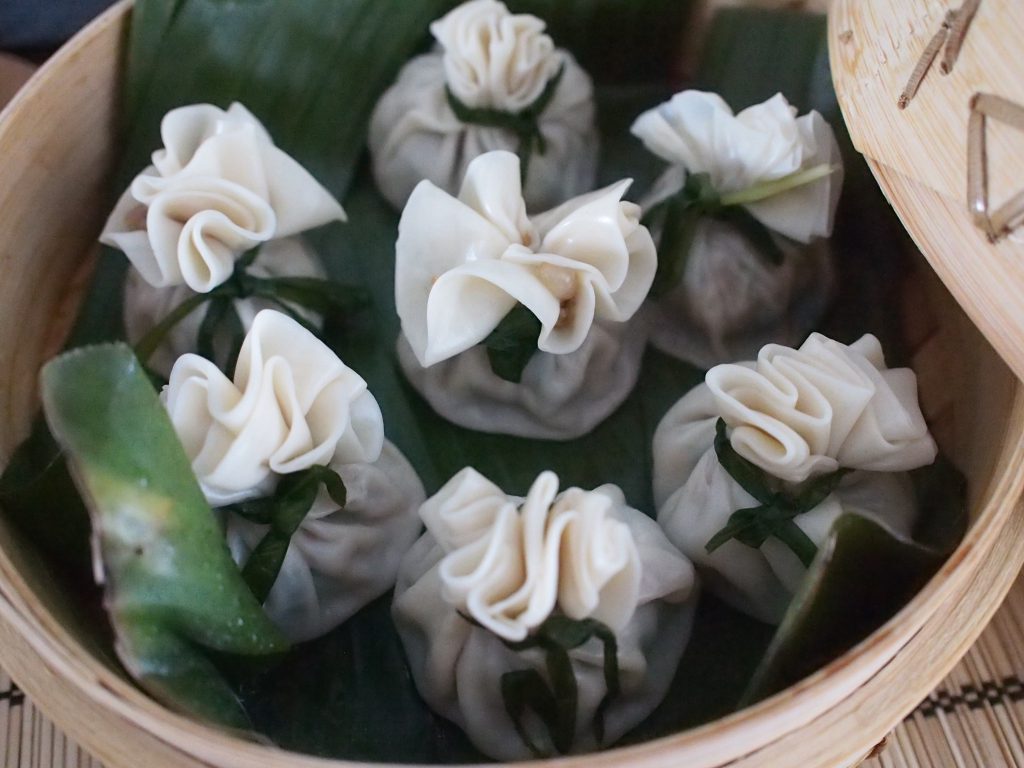 My pork Gyoza is made by my original recipe which is slightly different from original Chinese one. I add oyster source and Japanese soy sauce into the mixture, so mine is little bit more flavourful and actually we don't use any soy sauce for dipping.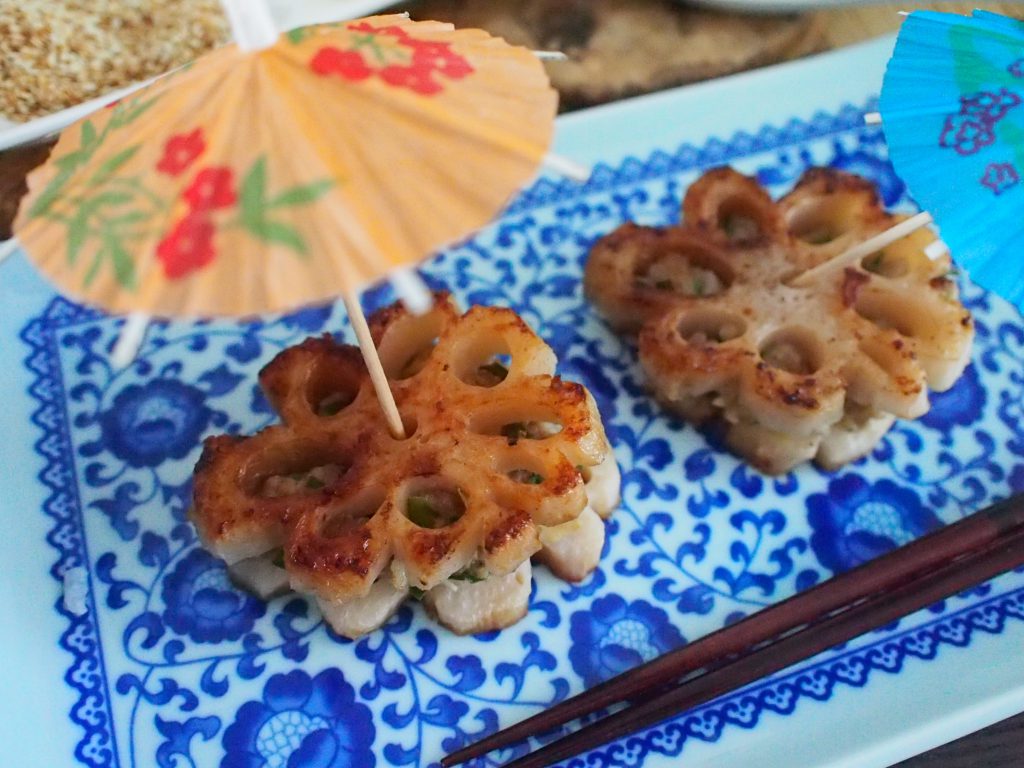 Pan-fried Gyoza sandwiched in lotus root (Renkon)

Here in Singapore, it's luckily easy to get the super fresh lotus roots from the local wet market.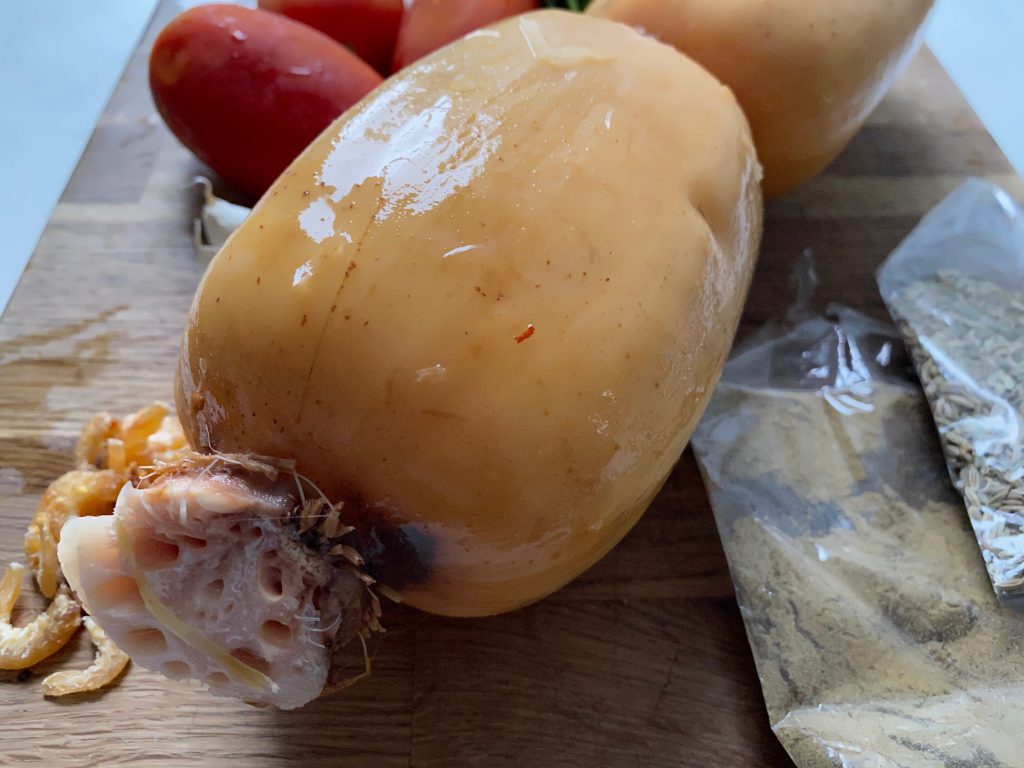 Fresh one is so nice texture and I feel slight sweetness in the taste.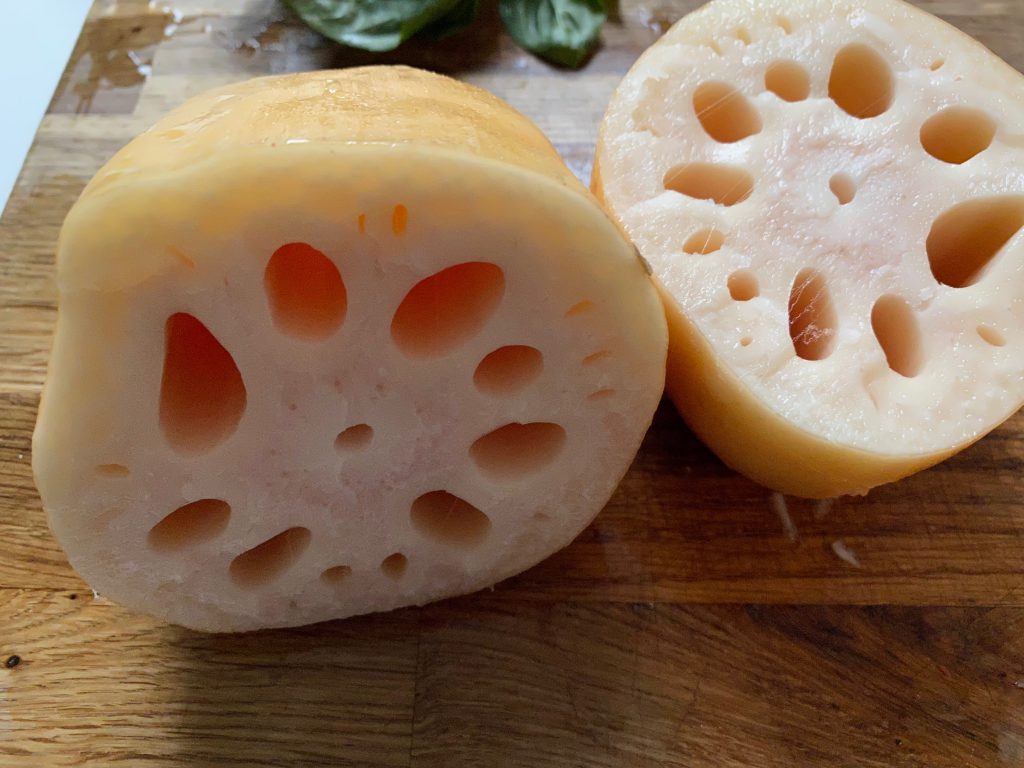 Pork congee served with some toppings -dried anchovy (so yummy! my favourite) and pickled vegetable, sambal, Japanese soy sauce and toasted sesame seeds.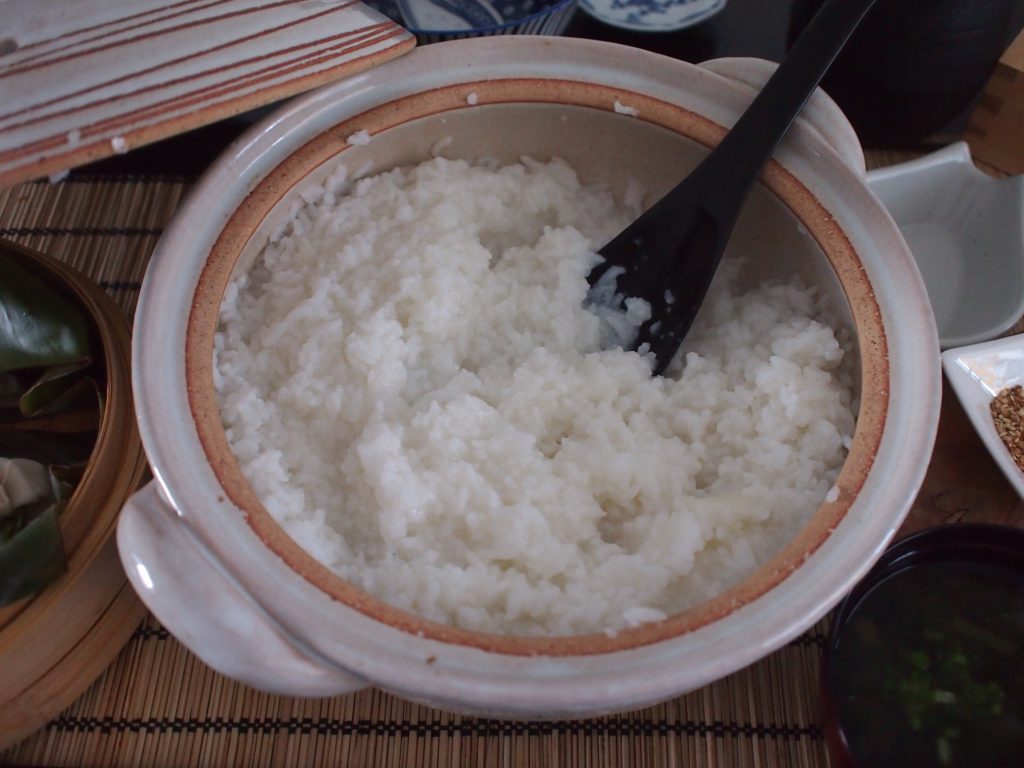 Japanese congee is more solid than Singapore's one.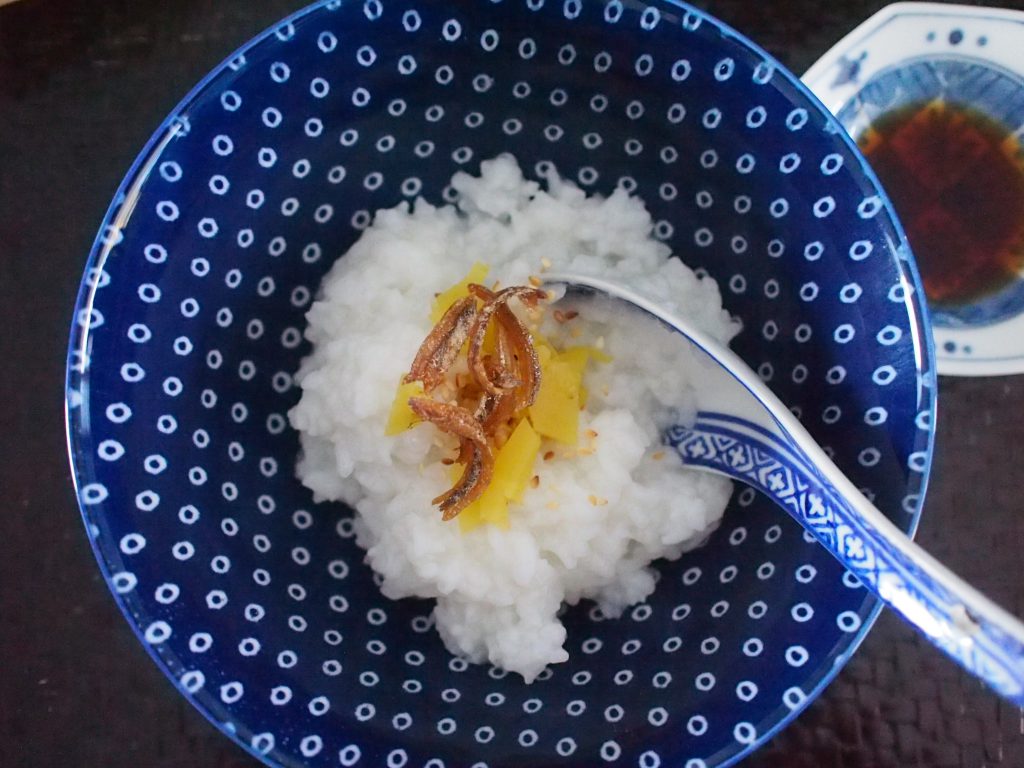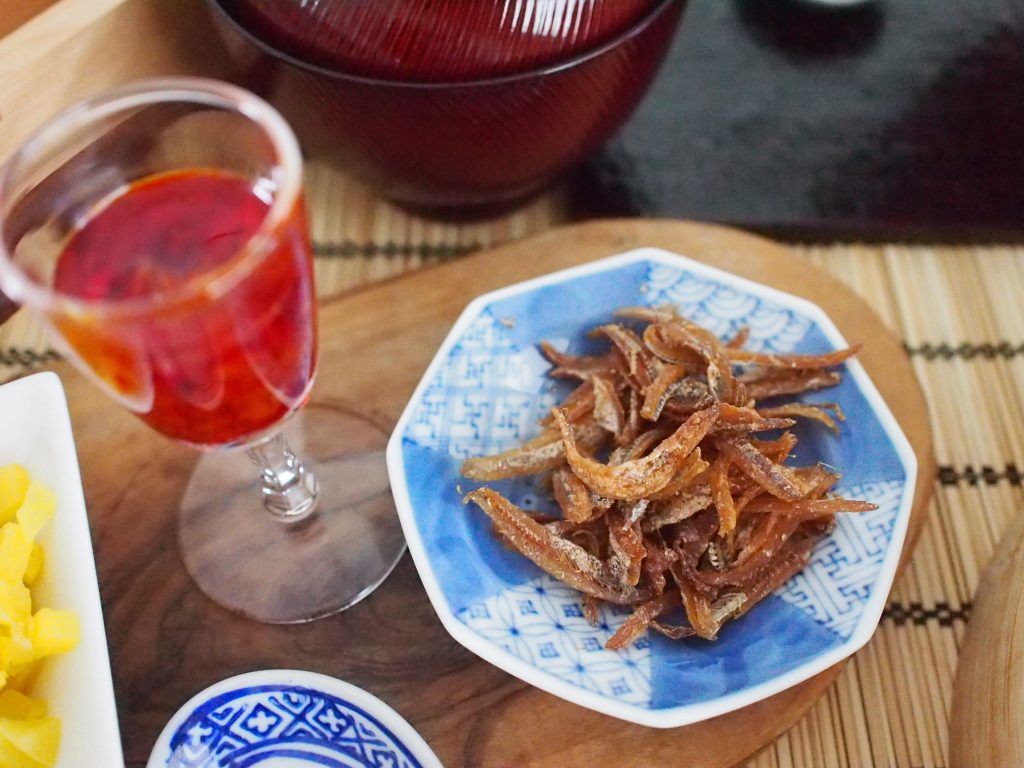 Well, it's Thursday today.

I hope you have had a great week.

Eat well and be happy.

Naoko xx