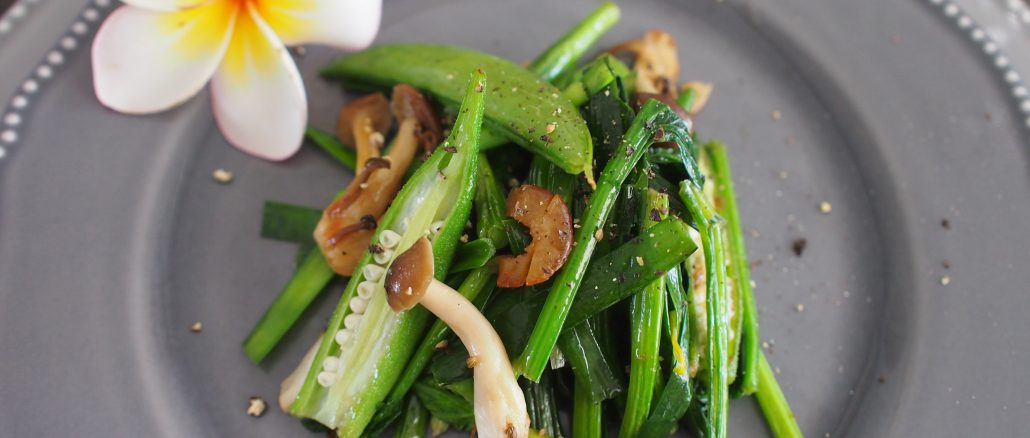 Hello, everybody!
Thank you for visiting our website.
Today we would like to share some informations of nutritions of vegetables that are hugely familiar in Japanese foods.

Okura, Shimeji Mushrooms and garlic chives (Nira in Japanese) are staple vegetables for Japanese homestyle cookings.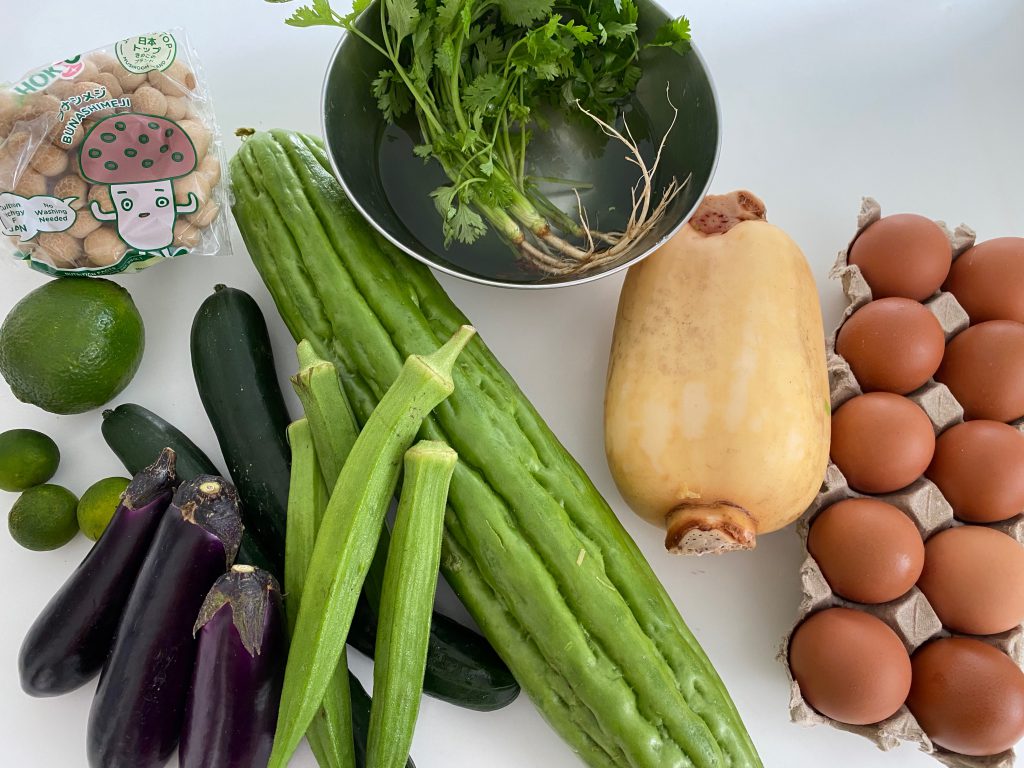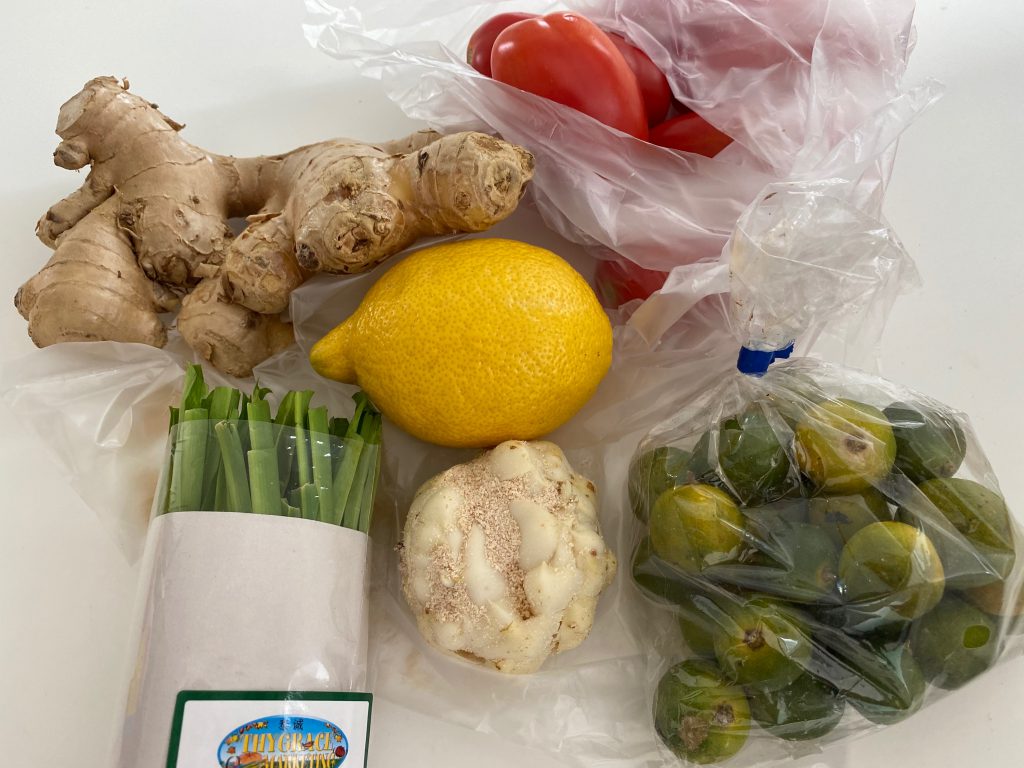 These vegetables gave us great effects by their full of nutritions. It is said that the sliminess of Okura would be supportive for our digestive especially that works for stomach, and garlic chives are supportive for regaining energy to your tired body and develop resistance to cancers (hopefully).

Actually we Japanese tend to consume Okura in summer season which is extremely hot and tough, for the sake of our body-conditions: it's so hard to keep up our appetite in high temperature and humidity.

Anyway, I would like to say I am very keen and excited to share our traditional Japanese recipes which are based on Japanese cooking philosophy and taste. Also I would like to combine who we are with where we are, and want the flavour of our meals to reflect this. So I add European or South Asia twists to my Japanese meals using the freshest local ingredients.

Our settlement in Singapore is still ongoing, but I am cherishing my positive ambitions to open my Japanese cooking classes where we would be able to share our passion and love for cooking.

Now I'm going to share some images using these fresh ingredients.
Stir-fried Vegetables Warm Salad, Homemade Pesto Sandwiches, Ginger Lime Honey Fresh Juice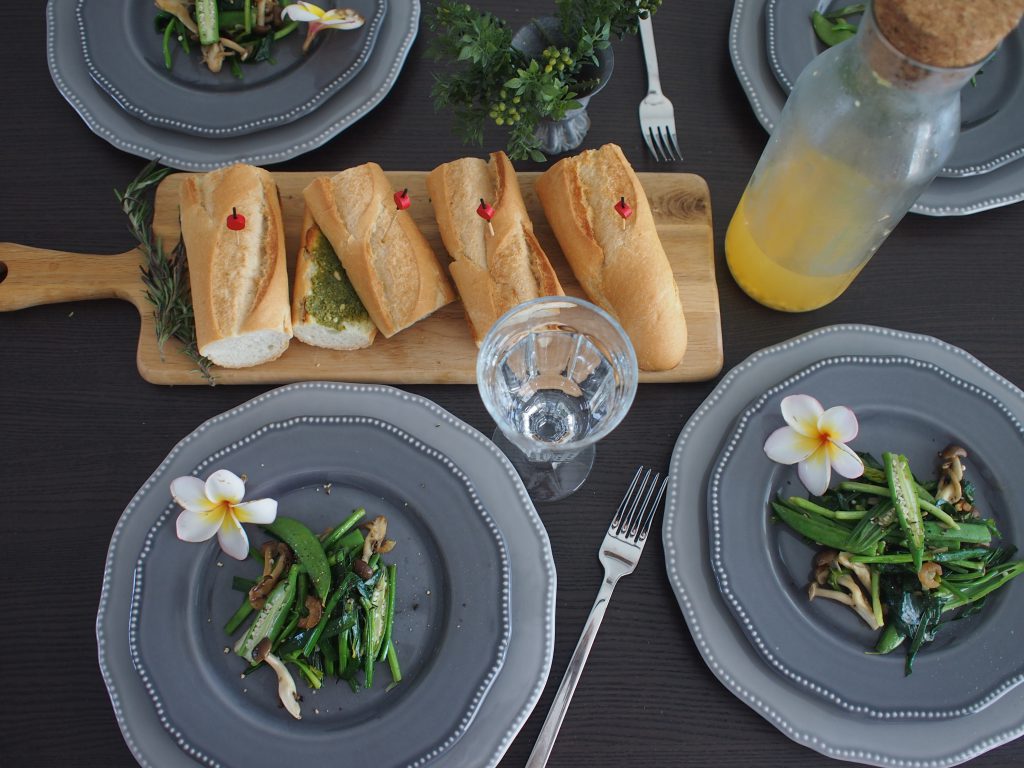 In Singapore, there are two sized lime in the market.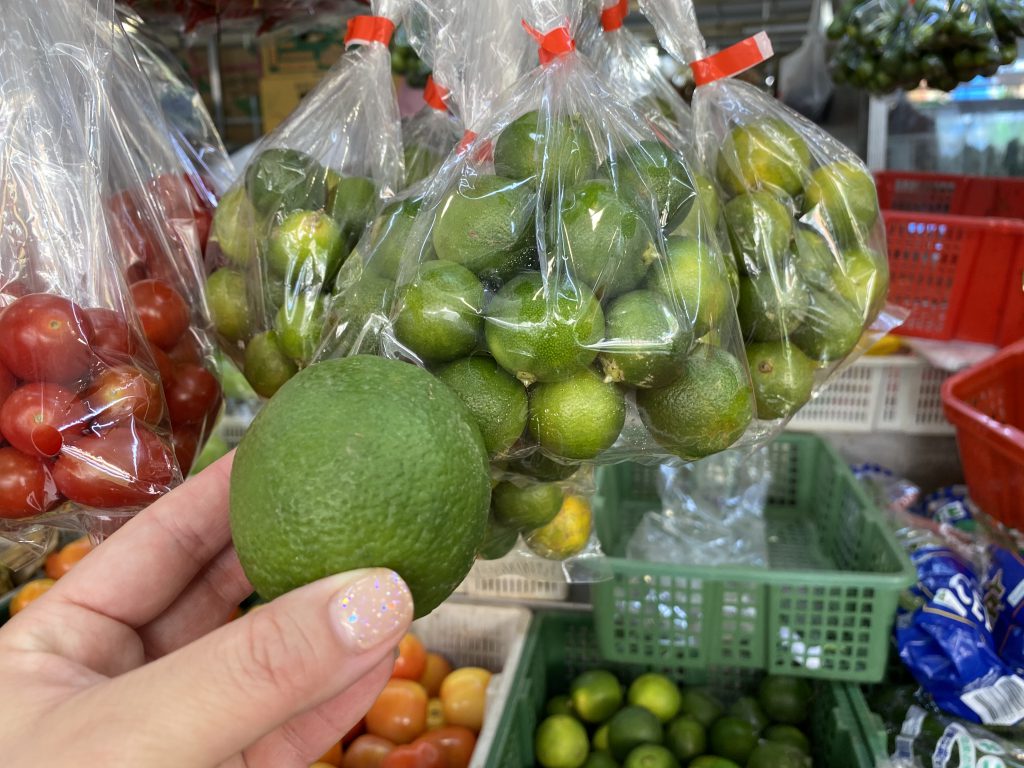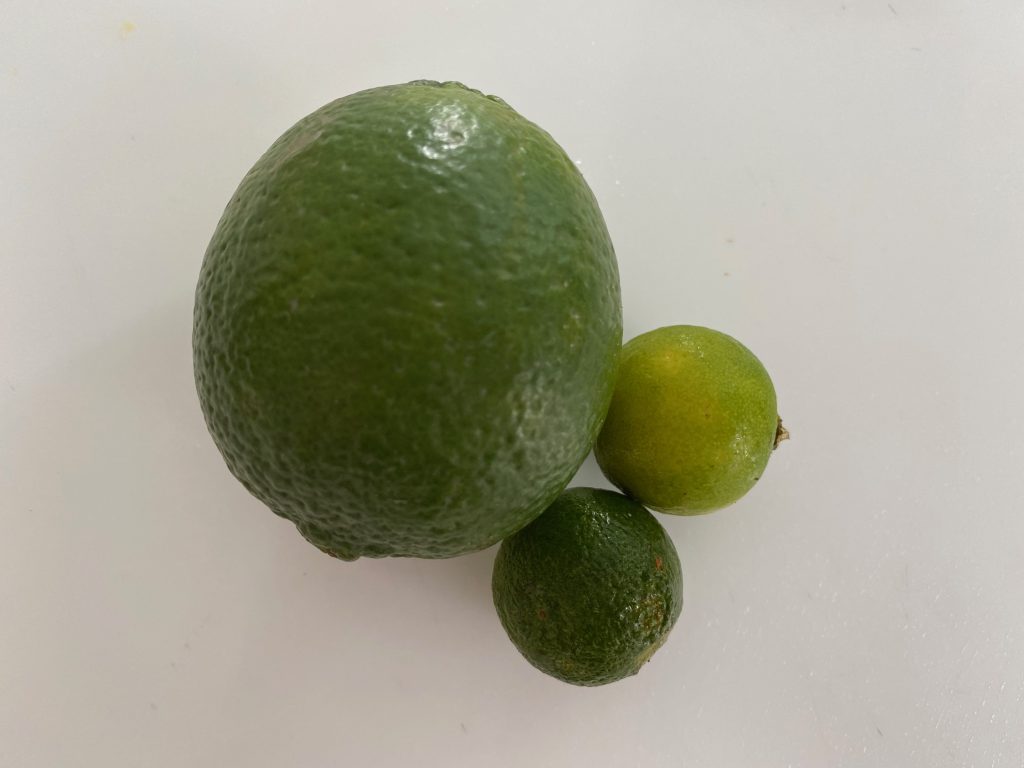 The bigger one is completely same with common one in the UK, and teeny tiny one has different taste and even colour from bigger one.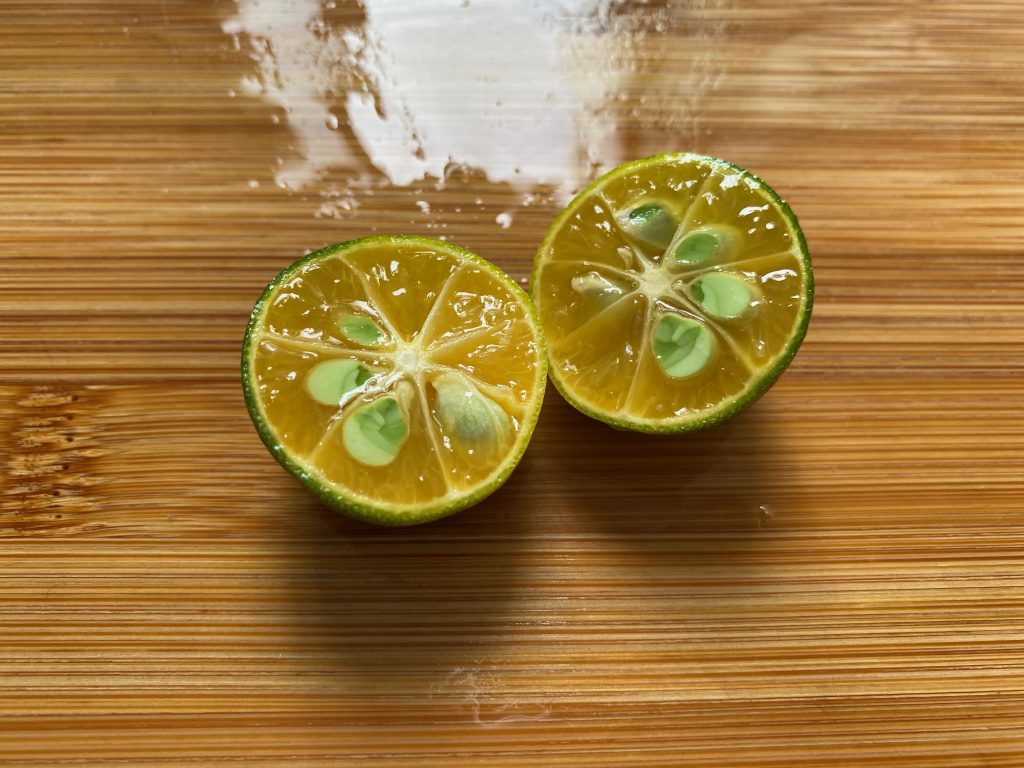 The taste is much milder and more fruity like mixing with mandarine orange juice.
Then I created the original fresh juice using the mini lime, ginger and honey.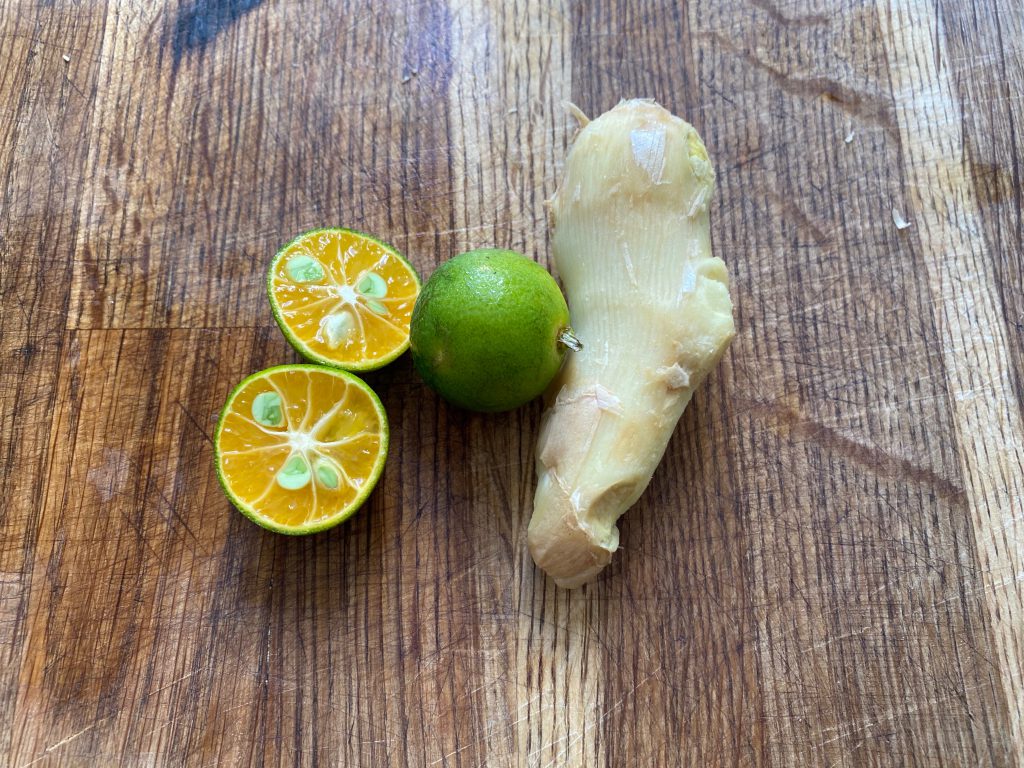 I always keep this juice in a large jar in the fridge for my family and they gulp down after coming back home. That is so great for refreshing in hot Singapore's afternoon.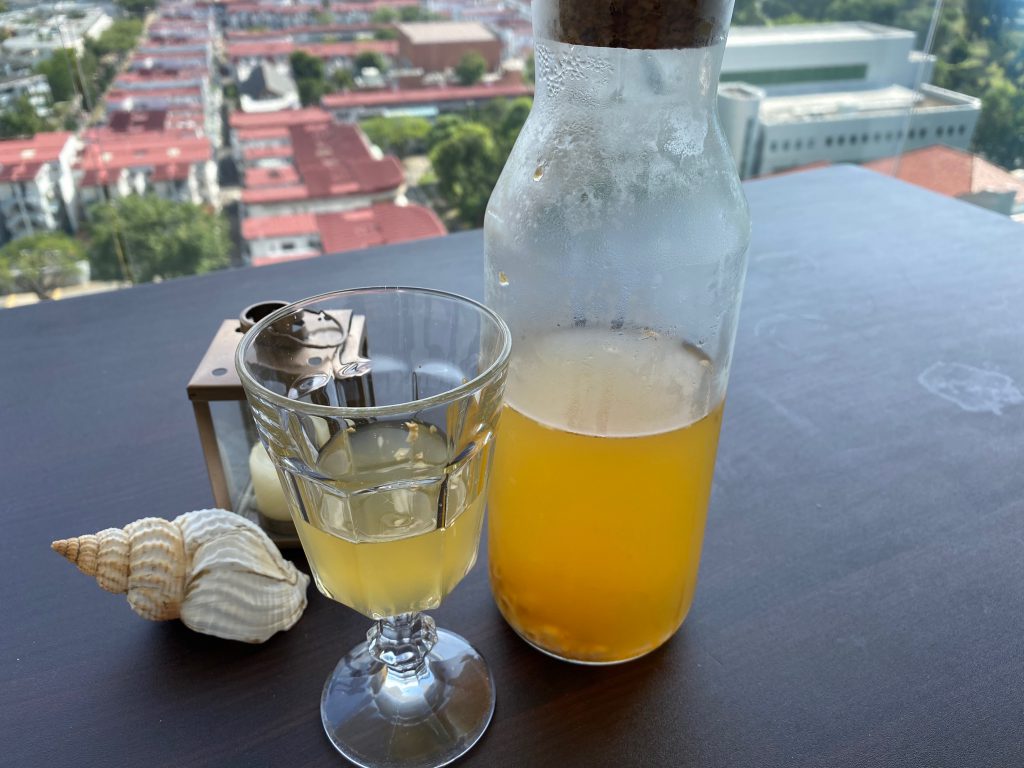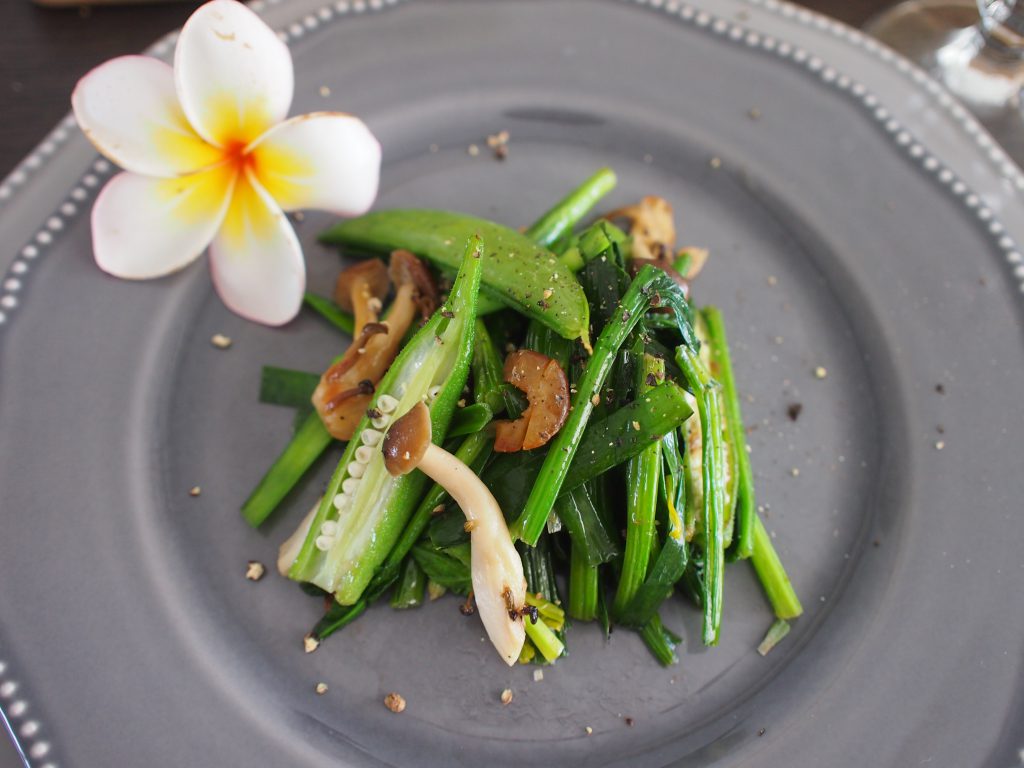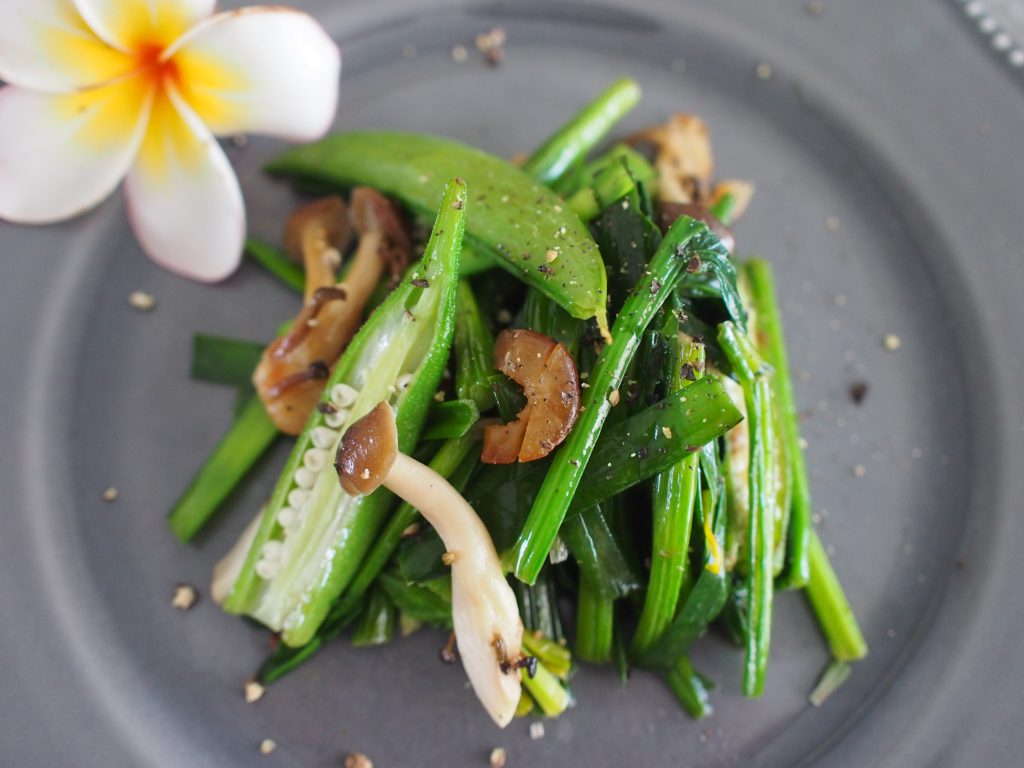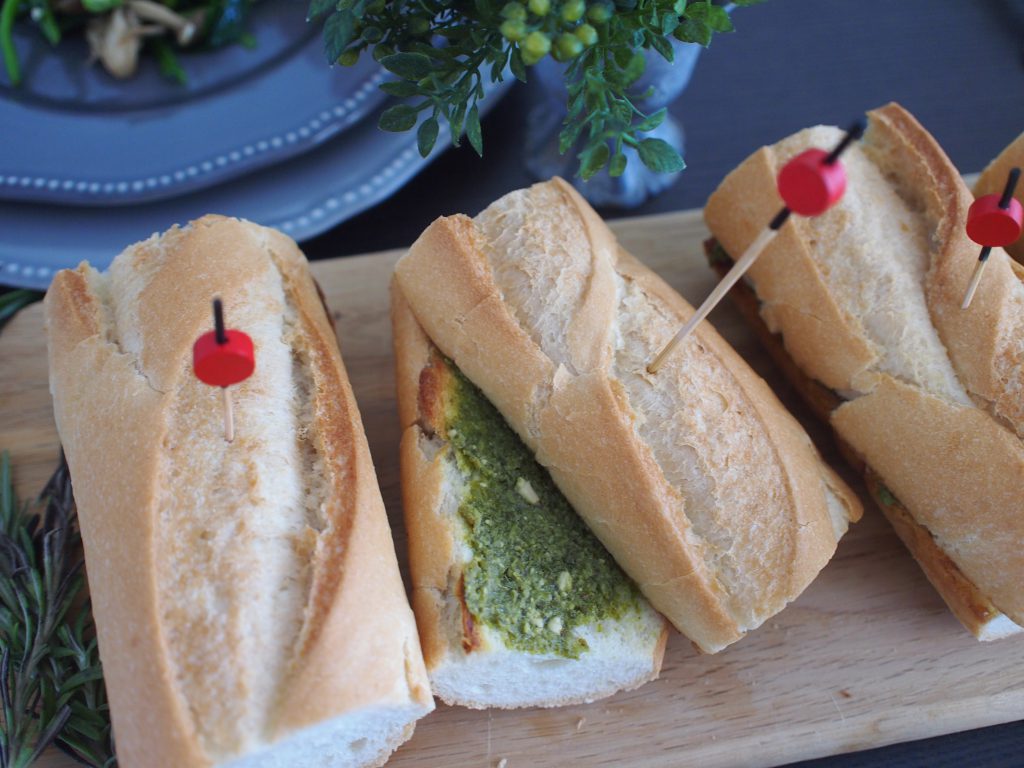 Crunchy cooked vegetables and home made pesto sandwiches.
They are my thing!

Eat well, be happy.

I hope you all are well.

Naoko xx