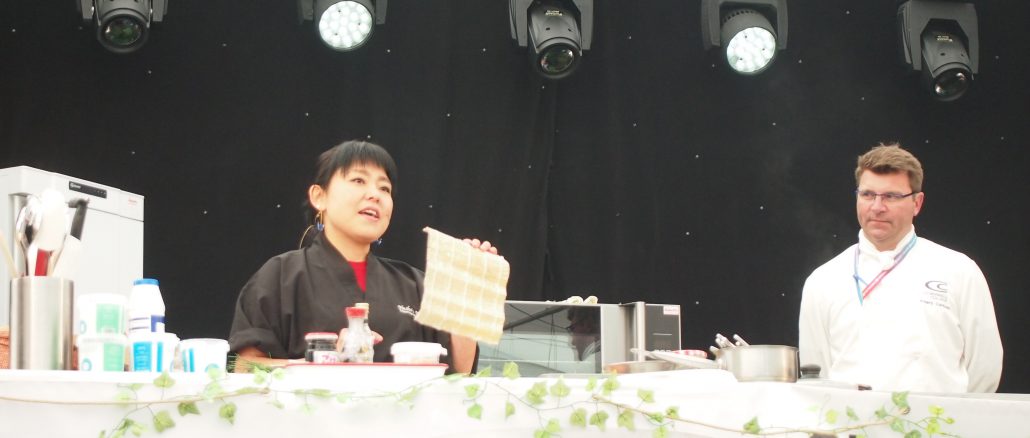 A huge thank you who joined my demonstration and warmed the atmosphere up with lots of applause.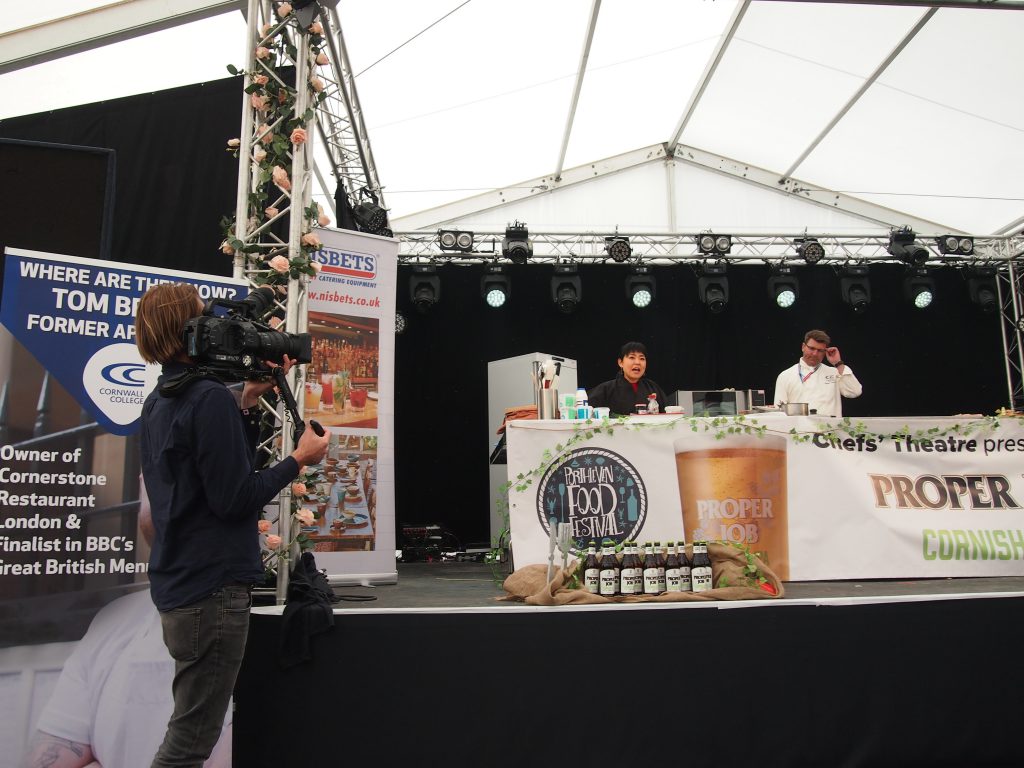 We had an amazing time and experience on the Chefs Theatre of Porthleven Food Festival 2019 which is one of the most vibrant and hot festival in Cornwall.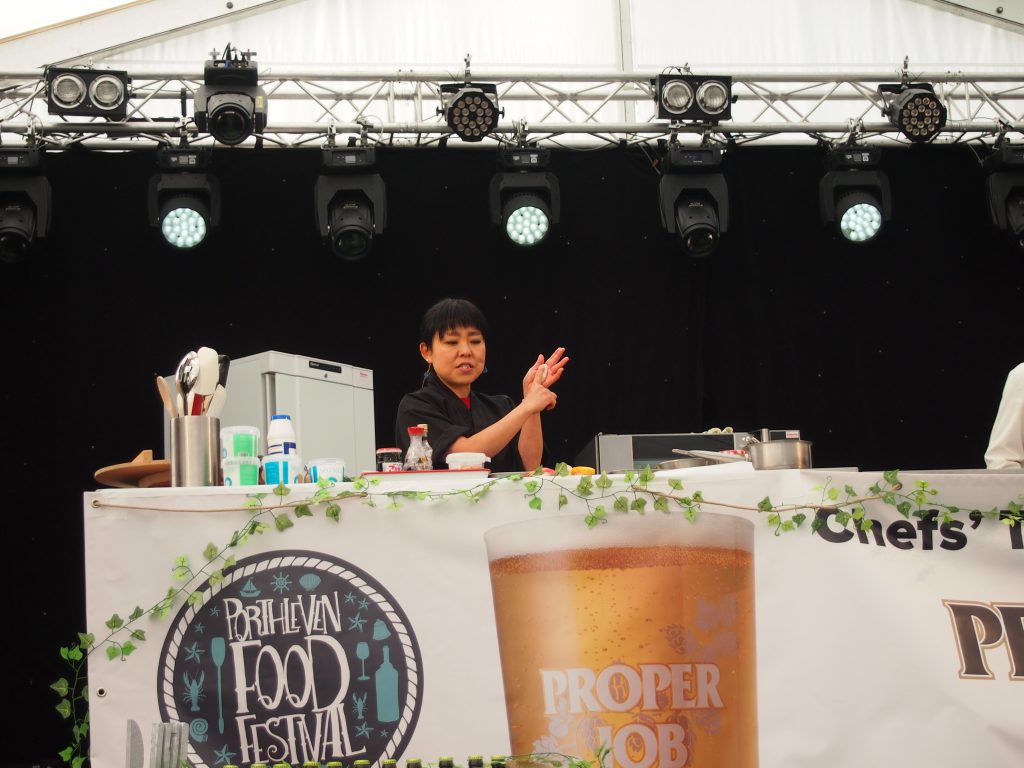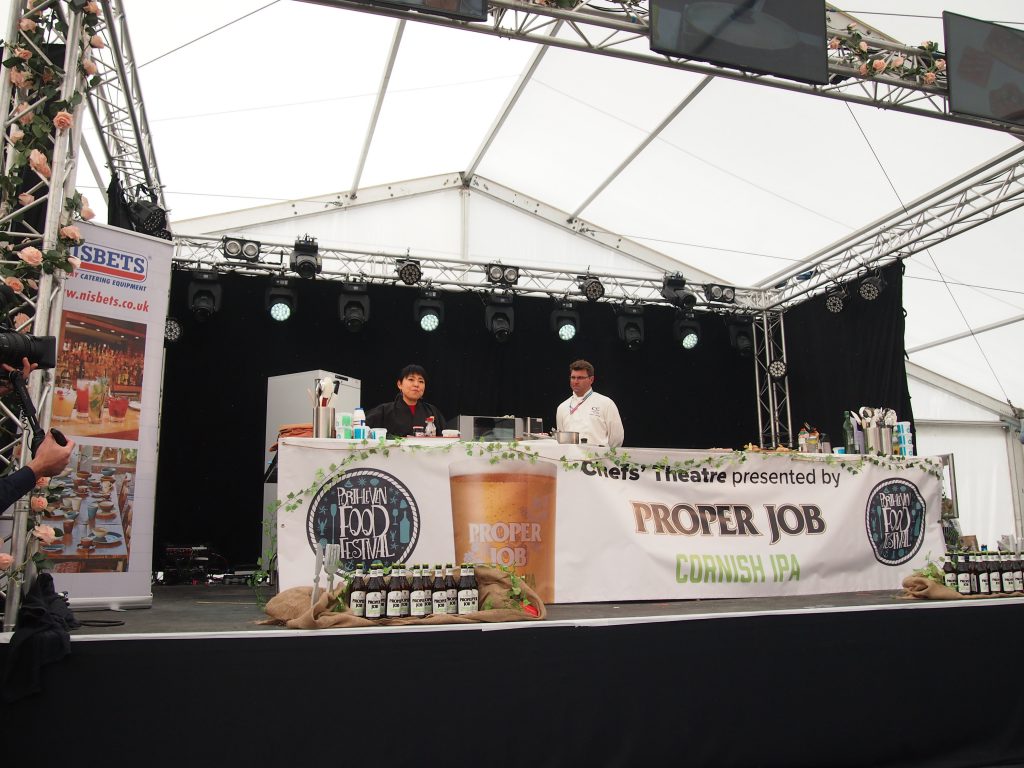 We shared three different types of sushi using fresh local ingredients to audience, and after my demonstration, we served sushi & sashimi taster to all.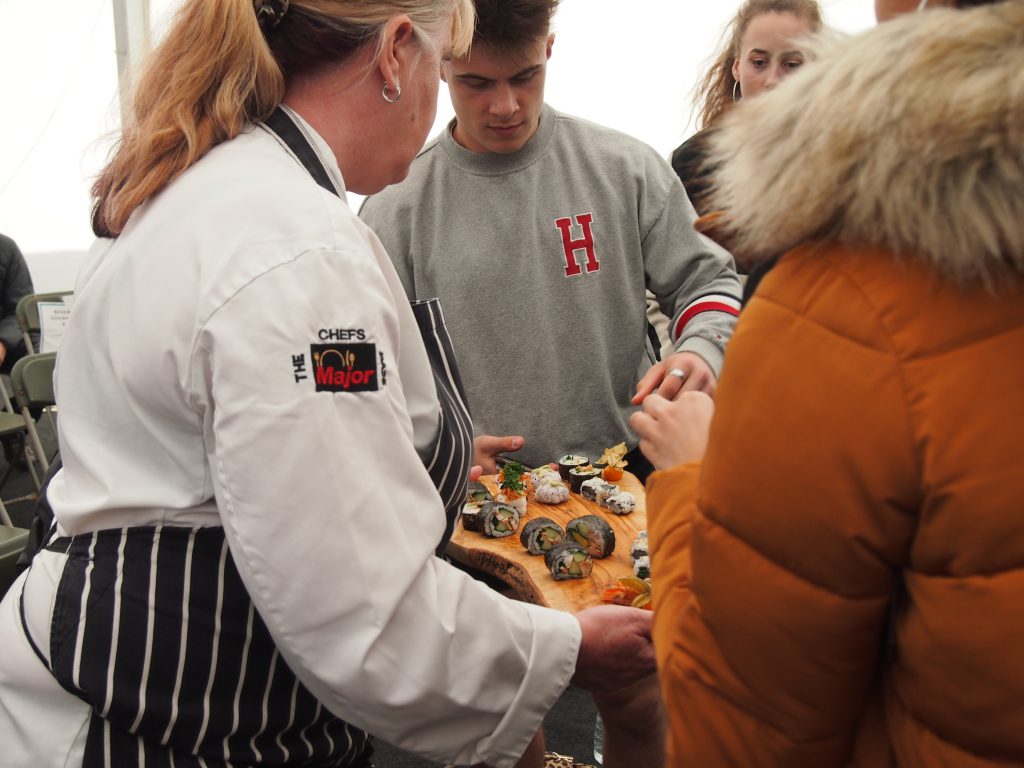 I really appreciated your lots of interests and reactions to my food, and most of all, your very positive complimentary comments made me more encouraging.
It's absolutely my pleasure and mission to share my skills and joy of cookings to you who is interested in Japanese food.

Finally, I much appreciated all staffs who supported me on the stage and backstage. The kitchen team of Cornwall Collage were amazingly supportive and heart-warming and work so hard for operating smoothly.
I can not express enough my gratitude, but thank you so much for helping me a lot.

We are planning a lot of exciting cookery classes and events in this spring and summer in Cornwall, and we will announce them on my website and social media very soon, so please keep your eye on us!