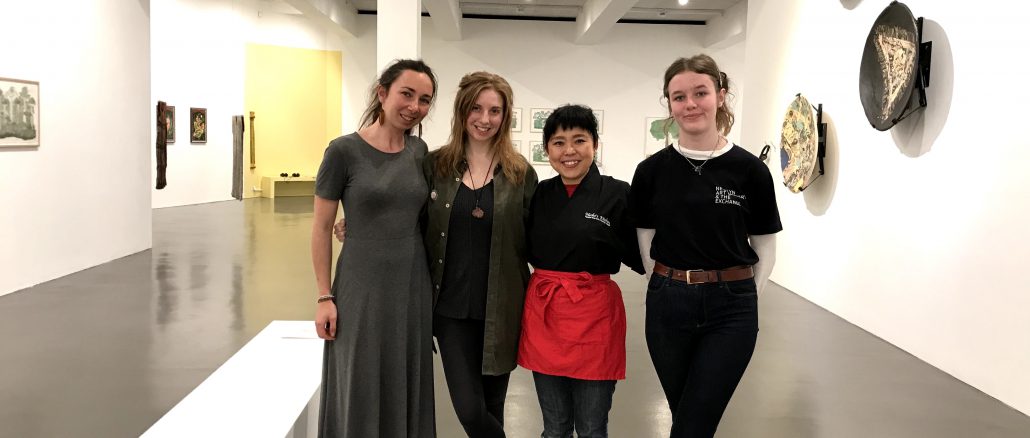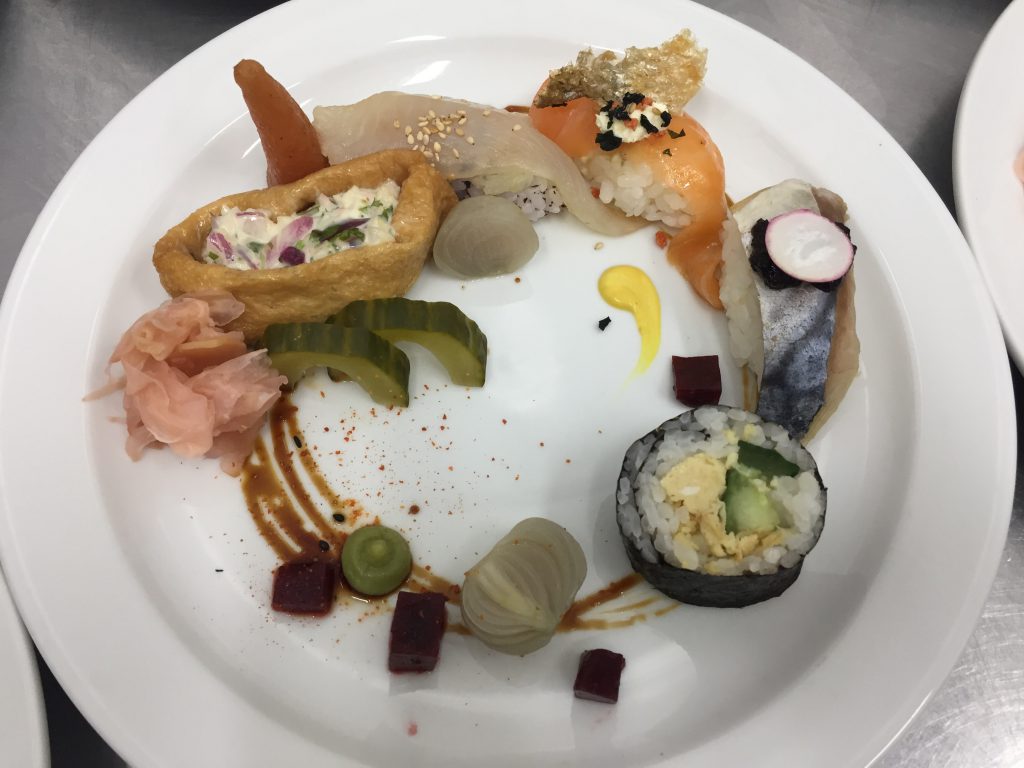 A huge thank you who joined our intimate night at Newlyn Art Gallery & The Exchange.
We had lovely 26 people and all had wonderful time in the cozy relaxing atmosphere.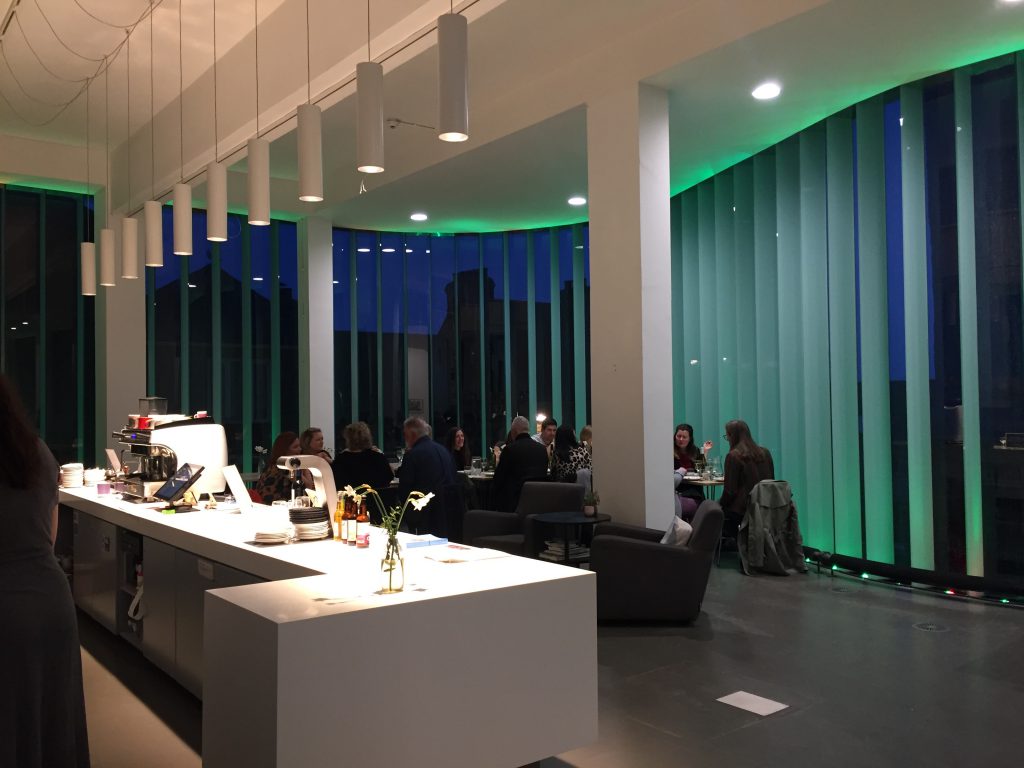 Sushi
(Fish)
Marinated Cornish Mackerel Nigiri, Kombu (kelp) Cured Cornish Sea Bream Nigiri, Scottish Salmon Nigiri, Newlyn Crab Inari, St Ewe's Free Range Egg Roll

Sushi
(Vegetables)
Kimchi Nigiri, Marinated Dried Tofu Nigiri, Daikon (mooli) Nigiri, Mashed Tofu Inari, St Ewe's Free Range Egg Roll
Ramen
Chicken or Soy (V)

Dessert
Gateau au Chocolat, Green tea milk, Frost rose, Sweet potato

I always relished seeing and listening our guests' joyous smiles and chatting with our services. To be fair, preparing all foods for many people especially keeping the freshness of perishable seafoods is not easy, however all are paid off as long as I could be allowed to get some positive comments from our guests of the night.

Hoping for serving satisfactions for everyone makes us tireless.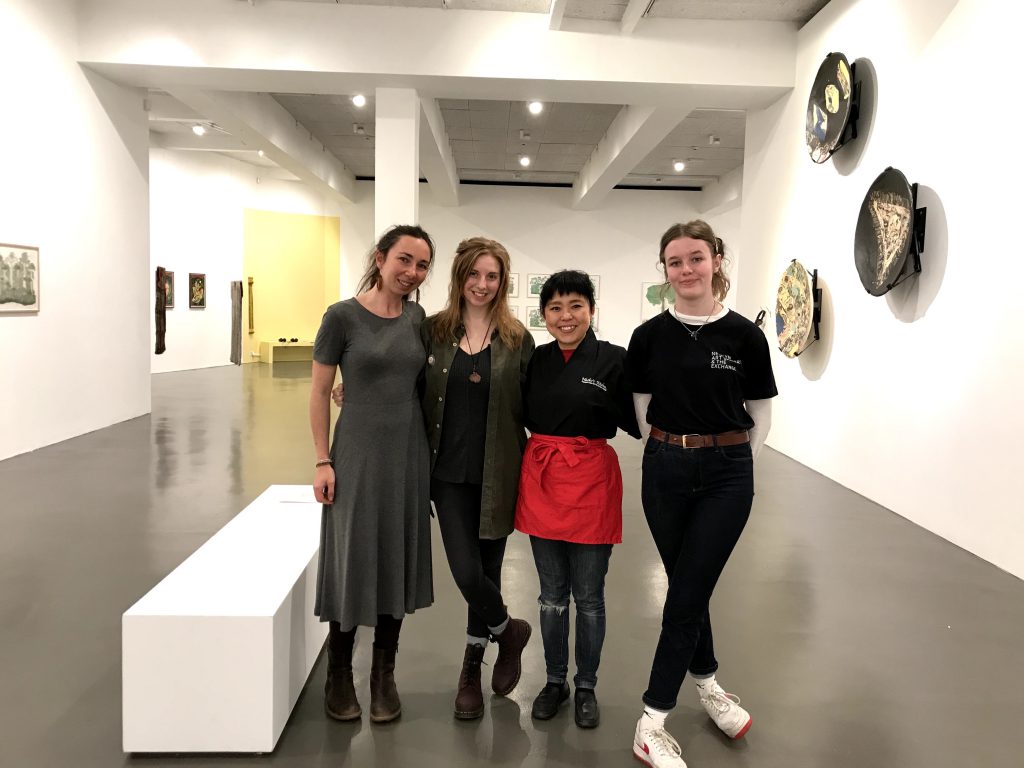 And we would like to say one more special thank to the team Newlyn Art Cafe, you are warm and heartfelt ladies! I much appreciated your greatest support for our night every time.

Have a lovely Easter holidays and make lots of special memories.
See you again soon, everyone!

Naoko xx