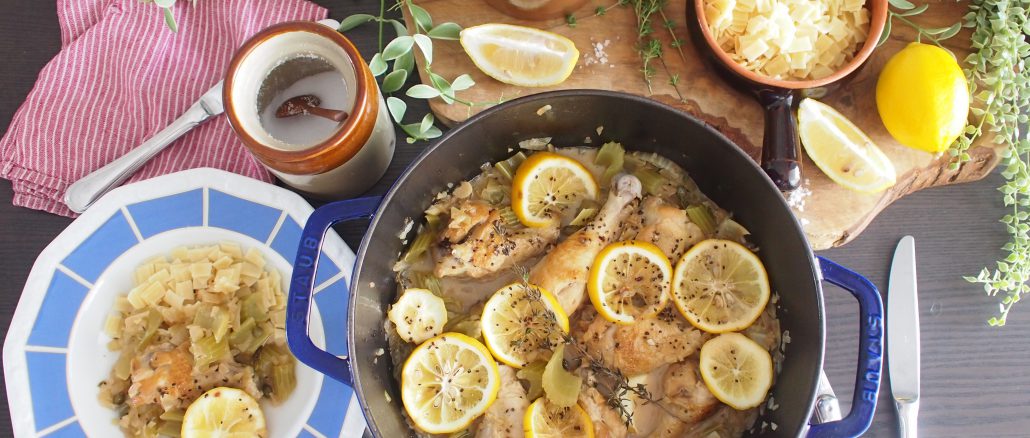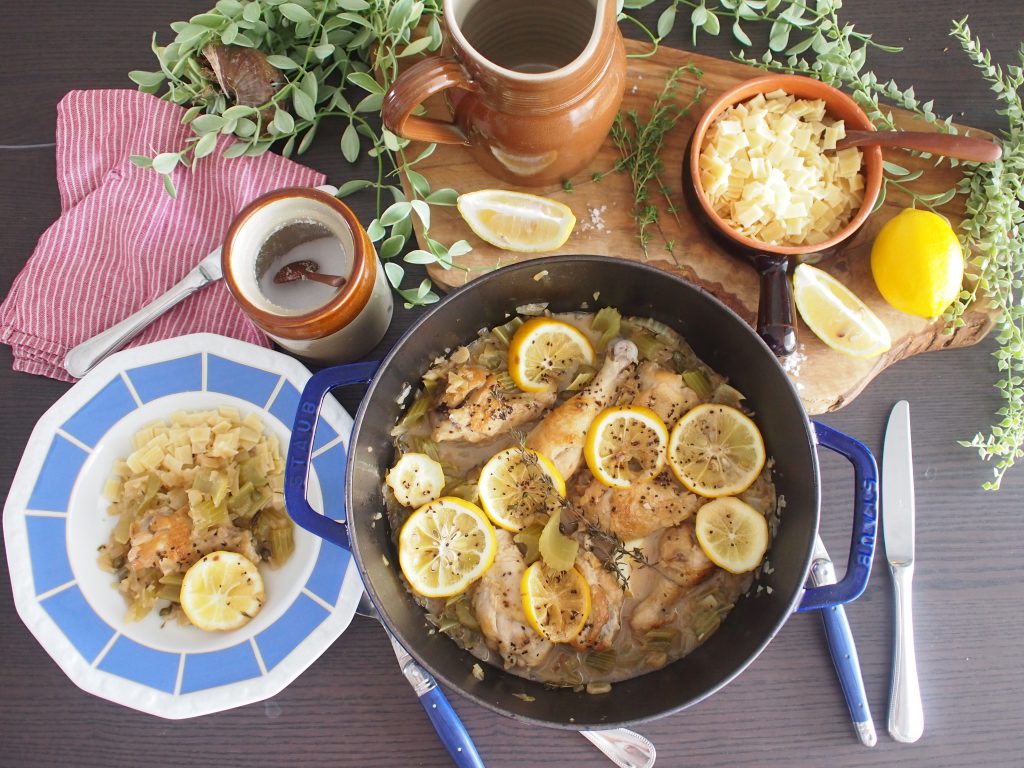 Lemon! Lemon! Lemon! A lot of lemon!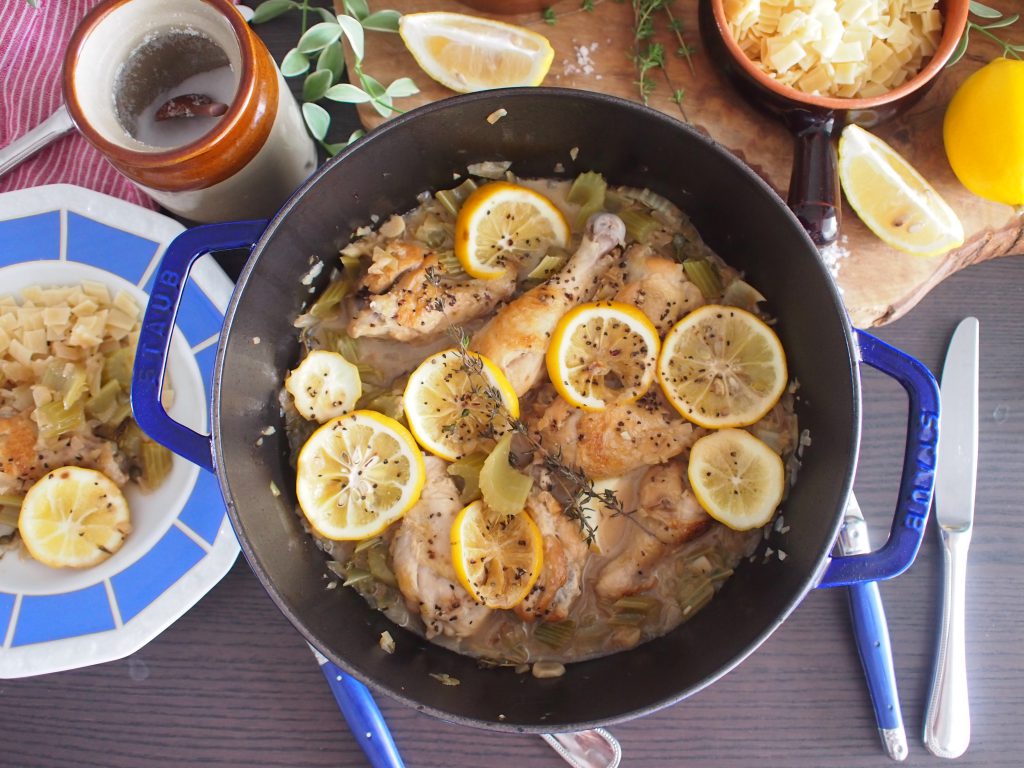 This recipe is so easy: what you do is braising some chicken drumsticks (or thigh) in bright and garlicky herbal marinade for 20 minutes in the casserole. Only that's it!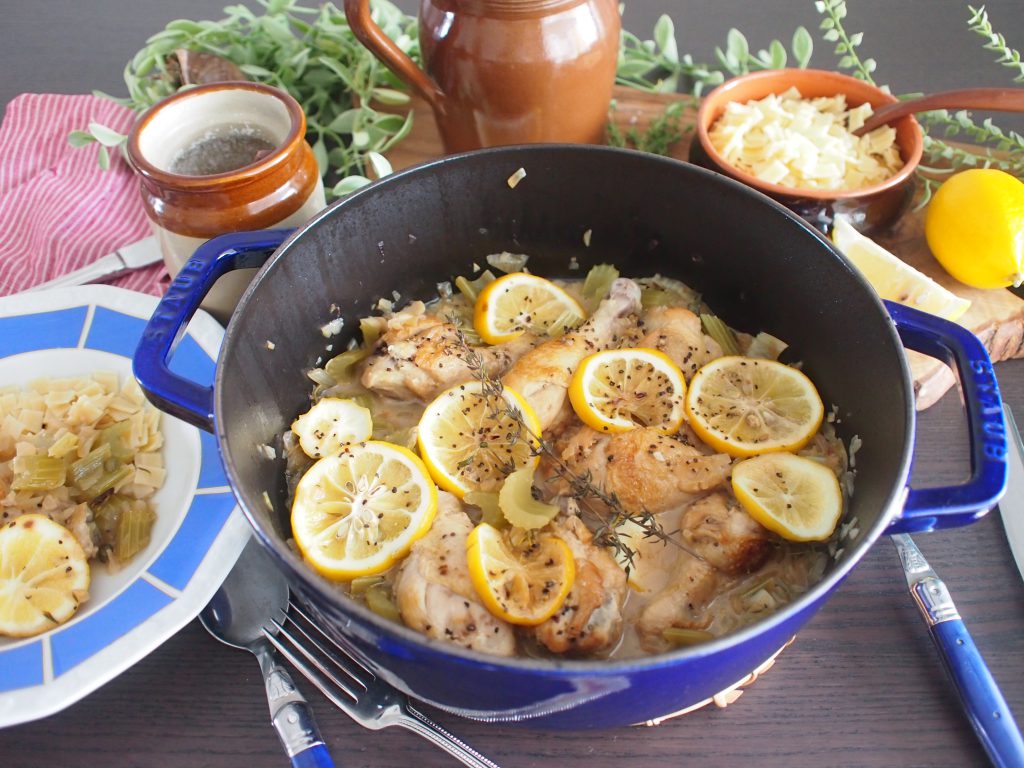 The main seasonings are garlic, thyme, capers and obviously lemon, and deep delicious flavours are yielded by lots of sliced celery and onion.
It's so simple, right?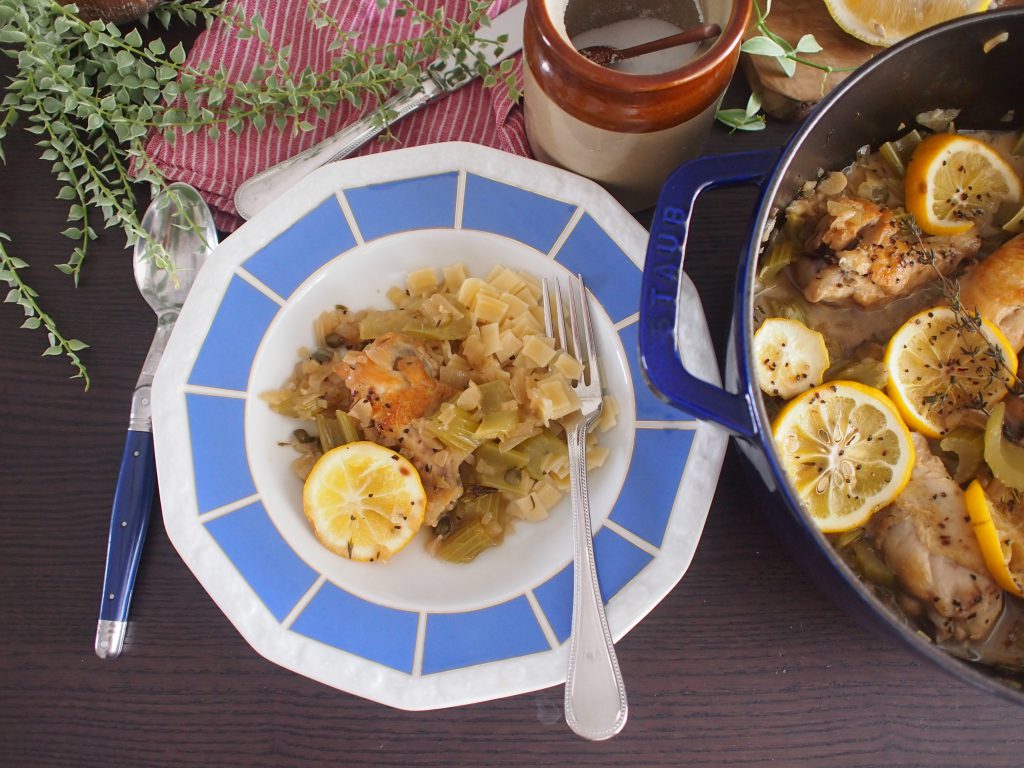 Lapis blue and lemon yellow -that's my favourite combination. Vivid, vigorous and full of energy, that's my image for the two colours.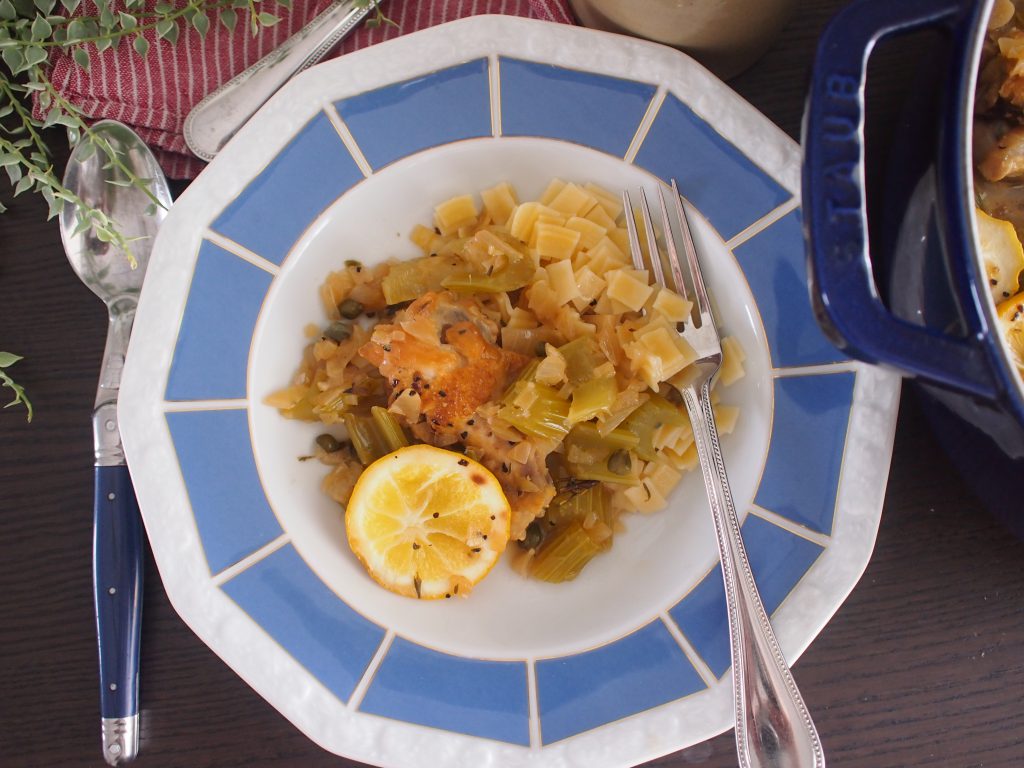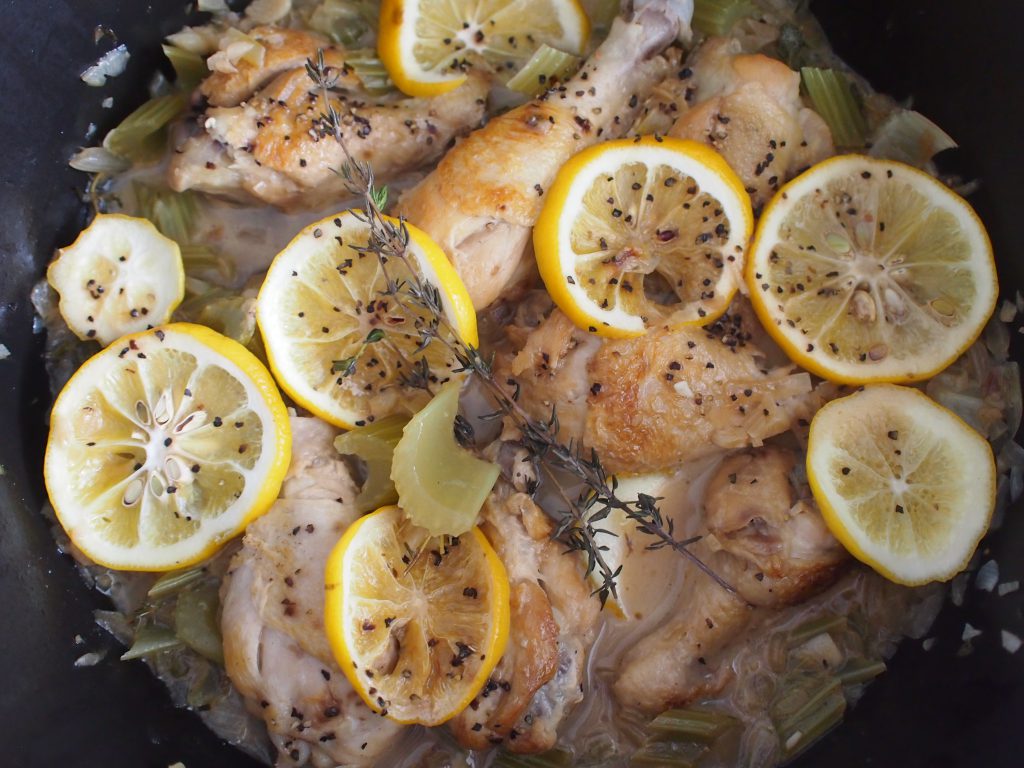 I served short pasta which was authentic and traditional Greek pasta.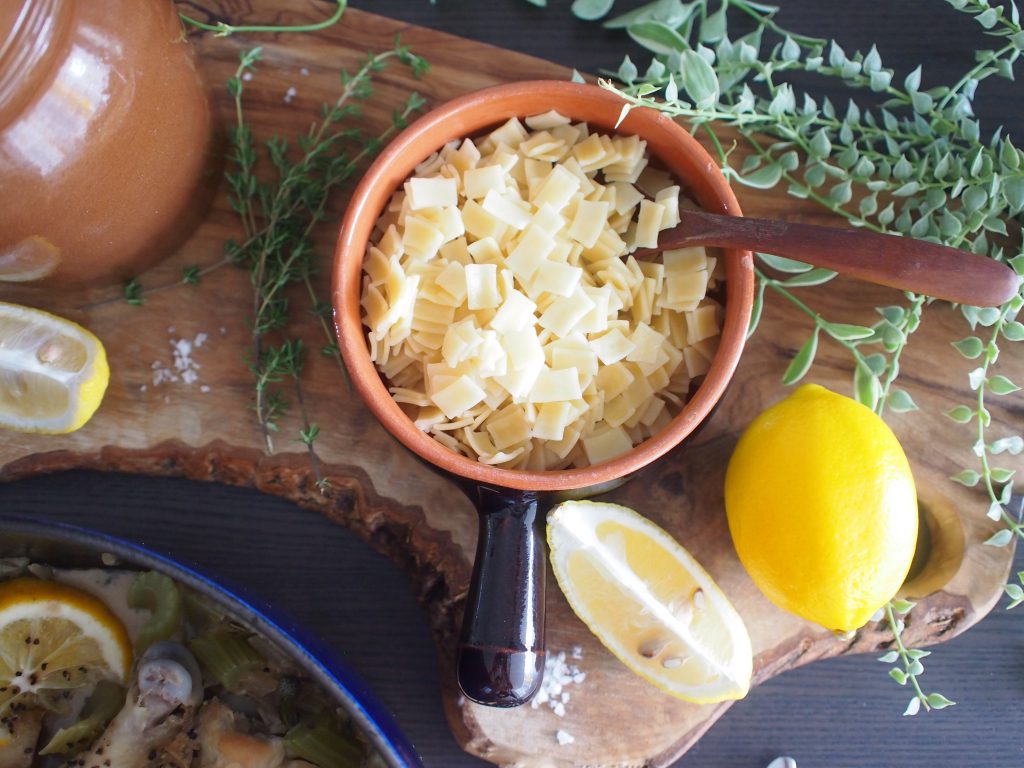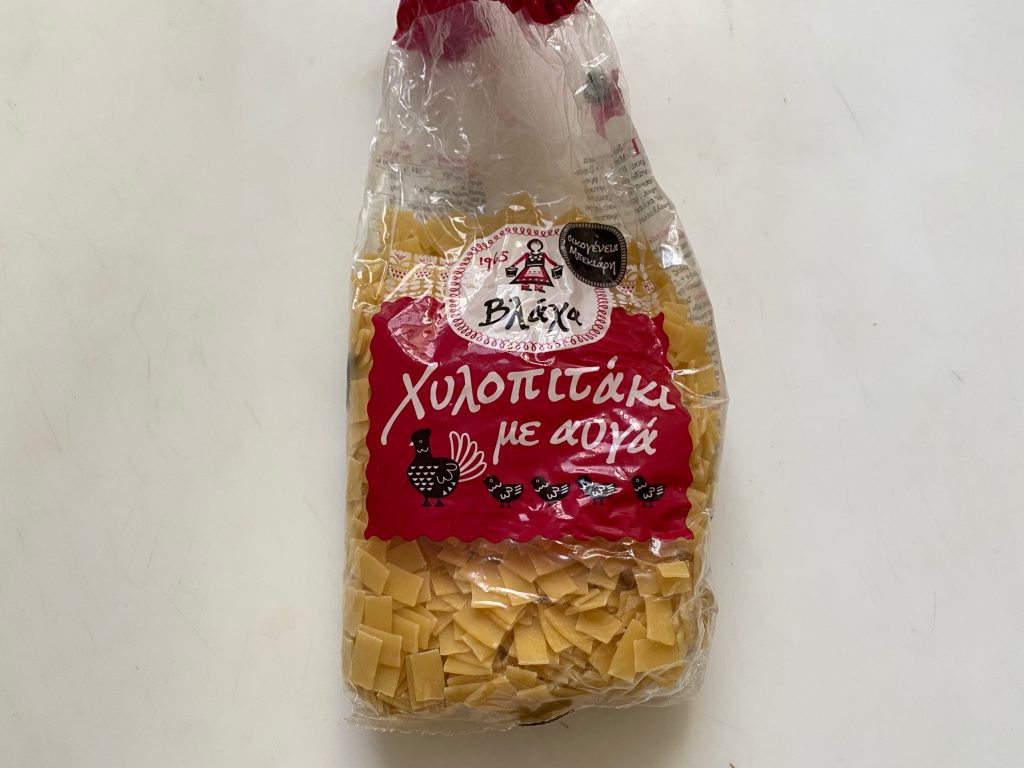 I mused on my friend/teacher of Greek cooking that I met in Athen in 2018.
Have a look at the recipe below.
Have a restful weekend.

Naoko xx