There are two mainstreams in Okonomiyaki world in Japan -Osaka-style and Hiroshima-style

Osaka's one is more pancake-like than Hiroshima's because the batter consists with plain flour, egg, Dashi stock, meat and cabbage, and pan-fry in a disc shape. In other hand, Hiroshima's main player is massive amount of egg noodle and thin layered egg batter.
Their appearance and taste is utterly different. I'm attaching Hiroshima-style's one which I made ages ago for your information.
Today's sharing is another super star, Tokyo-style which was invented from Osaka-style.
I mainly grew up around Tokyo area, so this style is much familiar for me. Actually, my family loved Okonomiyaki so much, so most weekend's dinner was Okonomiyaki that was cooked by my dad on dining table with hot large pan. He made the sauce which was our family taste and his original bread, he mixed the sauce just before his spreading over Okonomiyaki in front us. In his generation, it was common and accepted thinking that cooking was wife/women's main job at home and he had never cooked something for my family, so I felt so special to see my dad cooked for us.
He showed how to make Okonomiyaki and sauce, so I learnt it naturally and my Okonomiyaki spontaneously followed his method.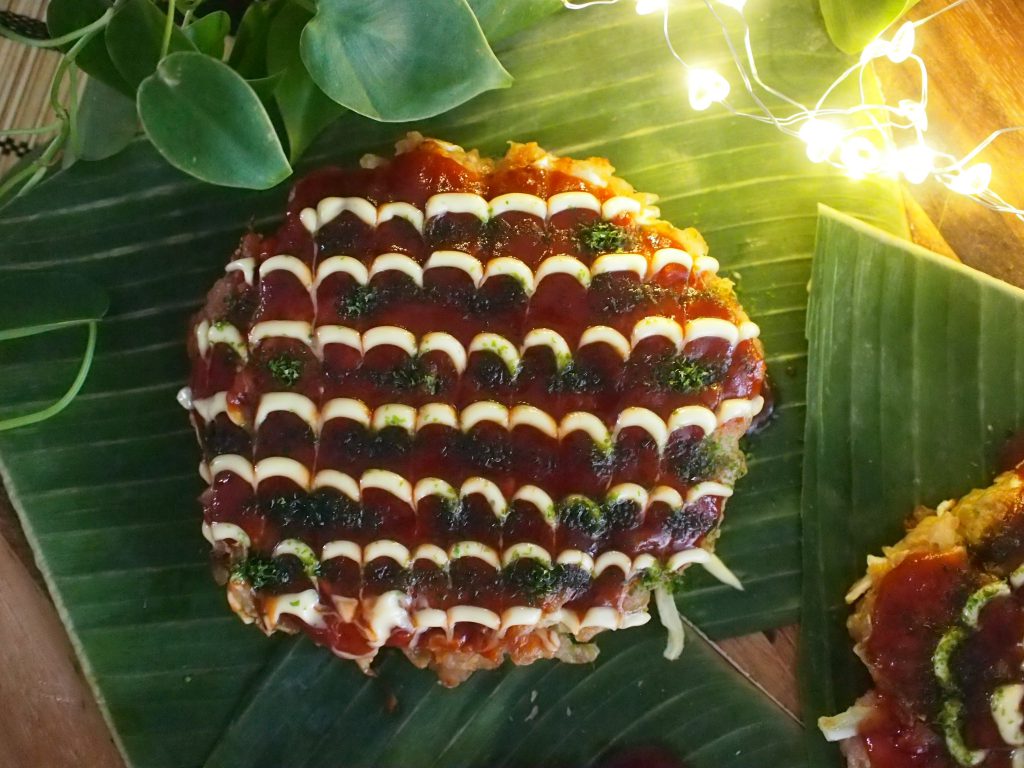 The point of my (dad's) Okonomiyaki is adding grated Huai San (Japanese originated yam, 自然薯 Jinenjo) and crumbed Tempura batter.
These two works well for making batter fluffy and tasty.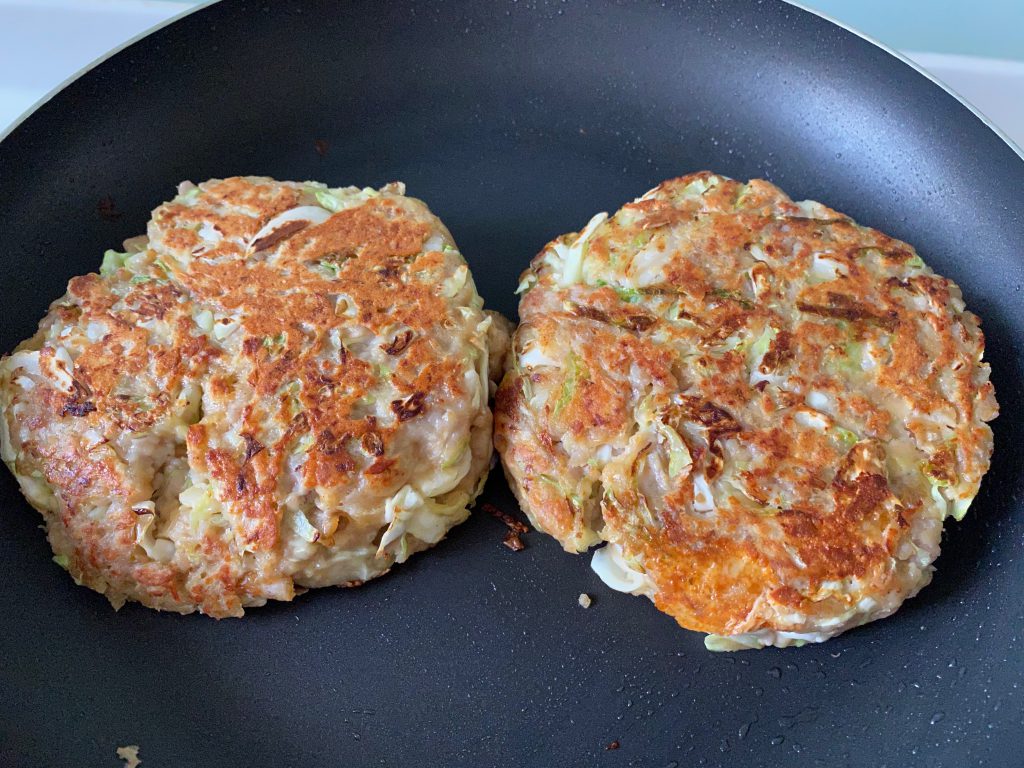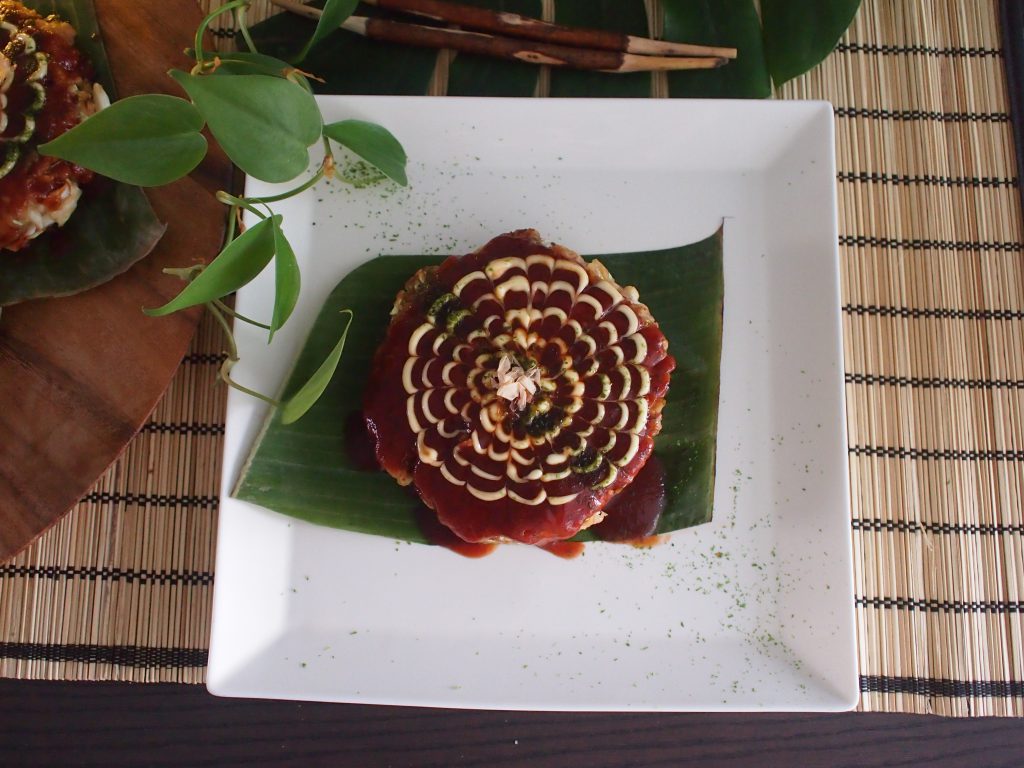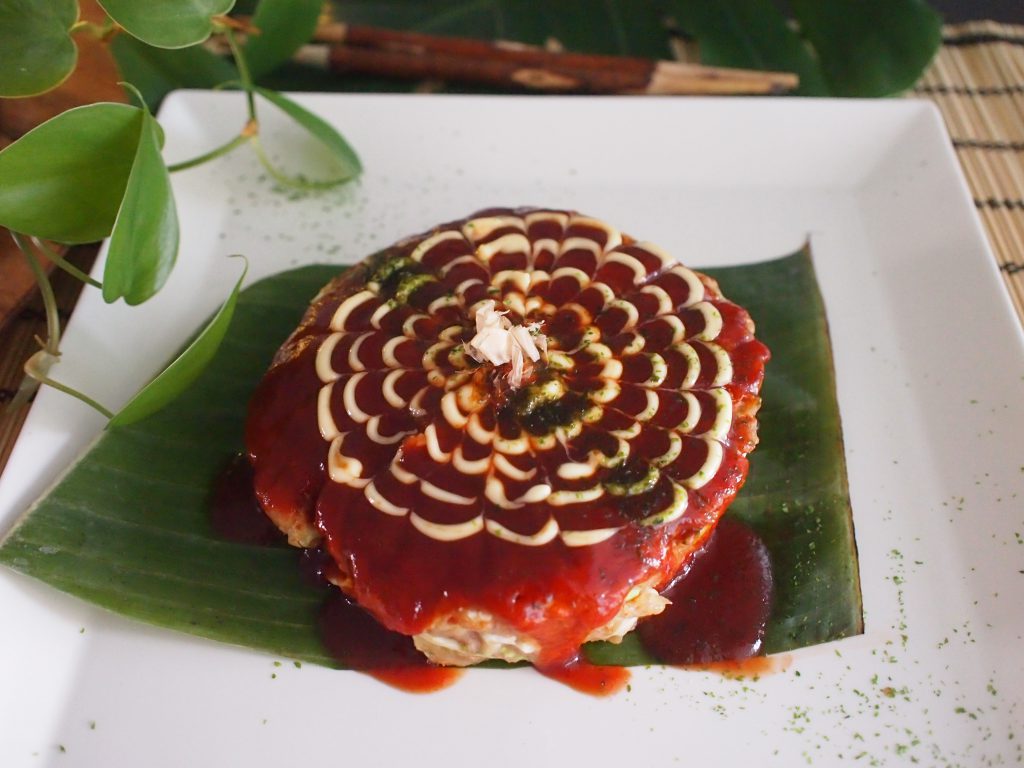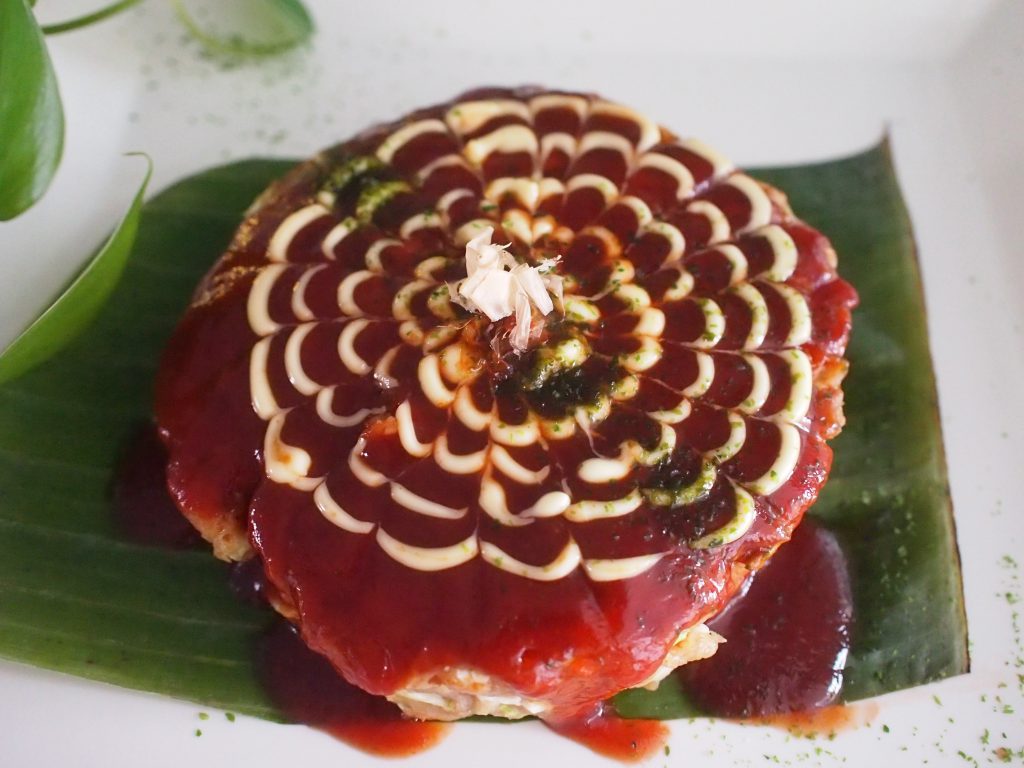 Without exception, my children are massive fan of my Okonomiyaki which is going to be our heritage.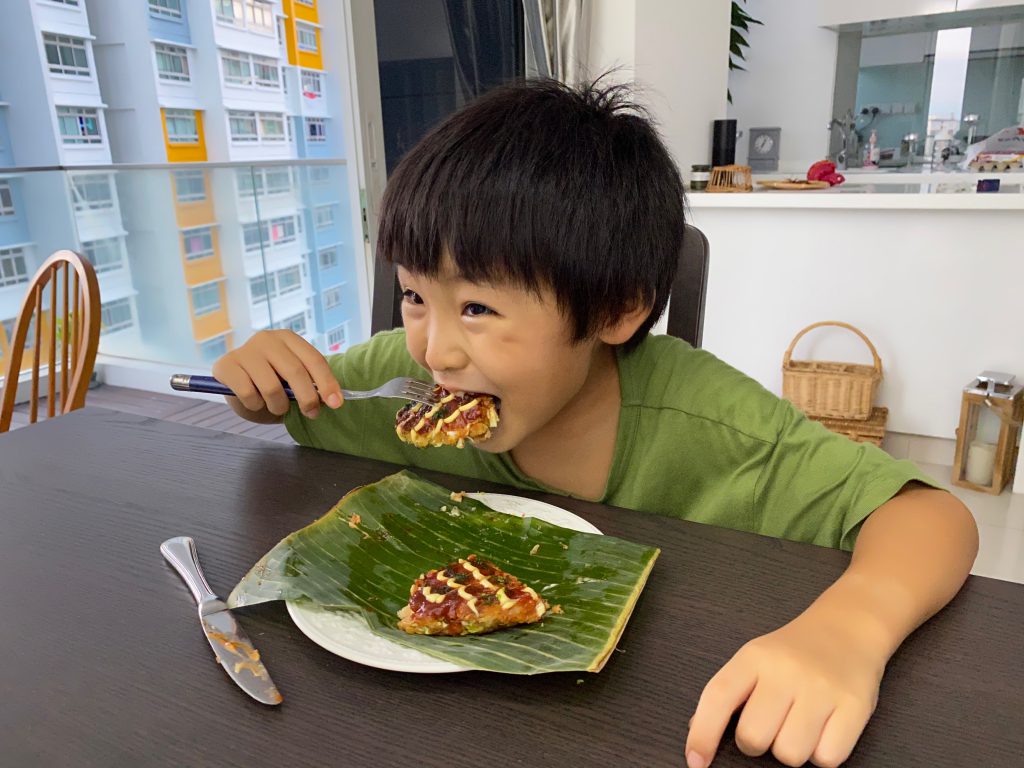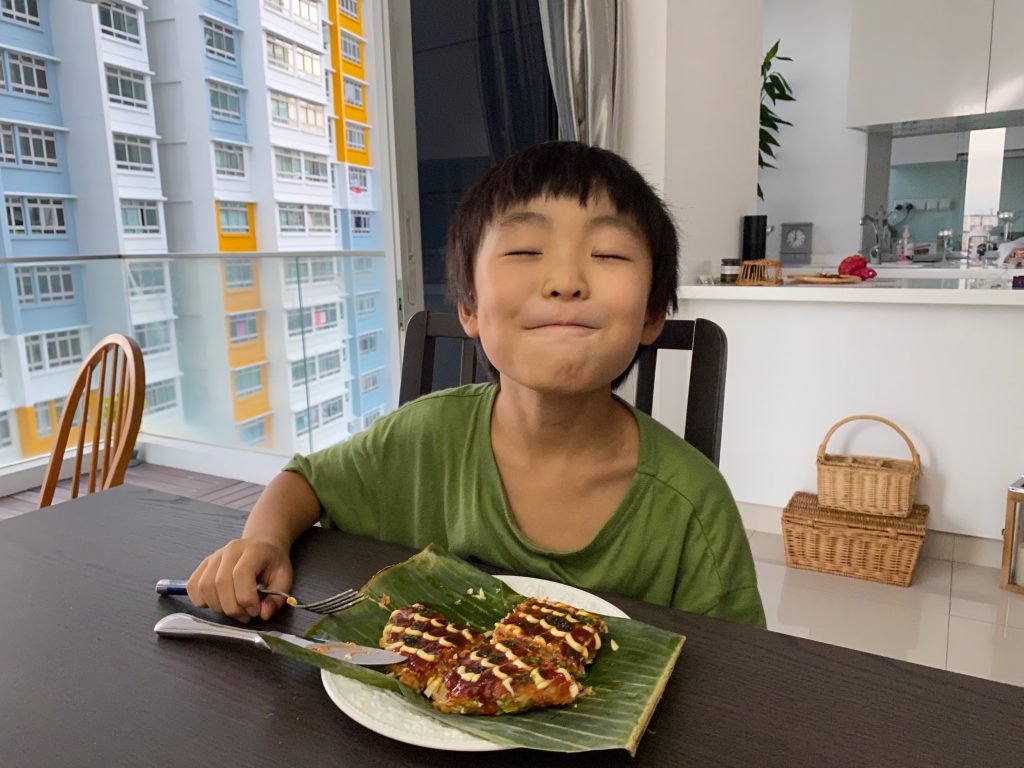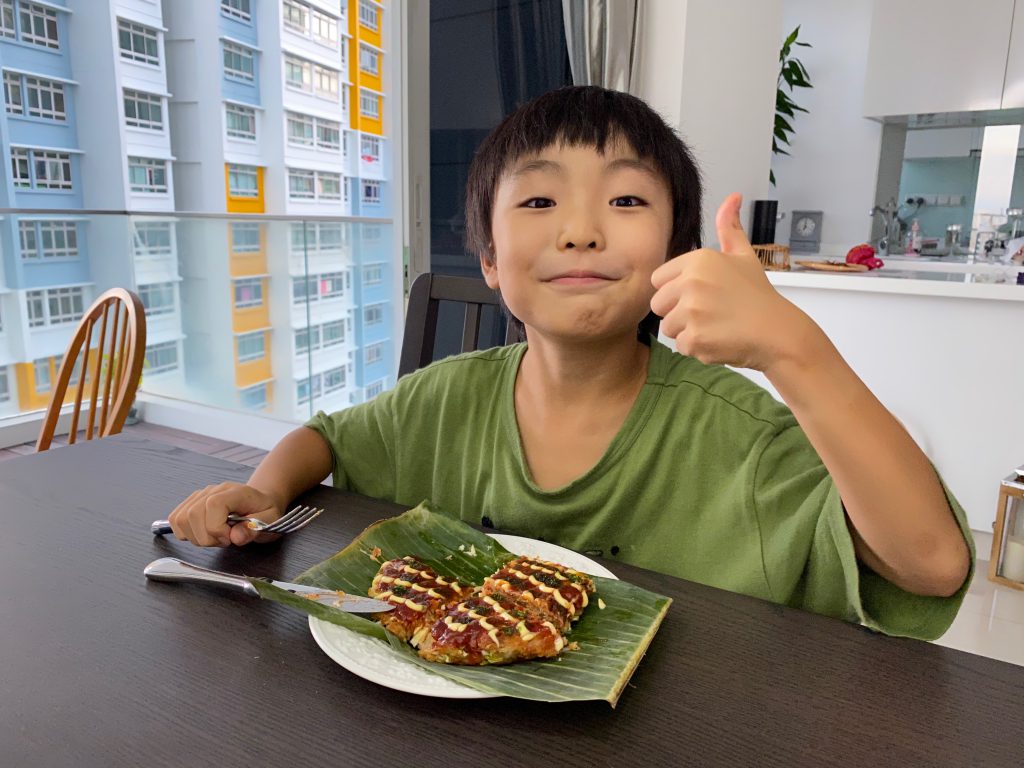 Scoff, scoff, scoff!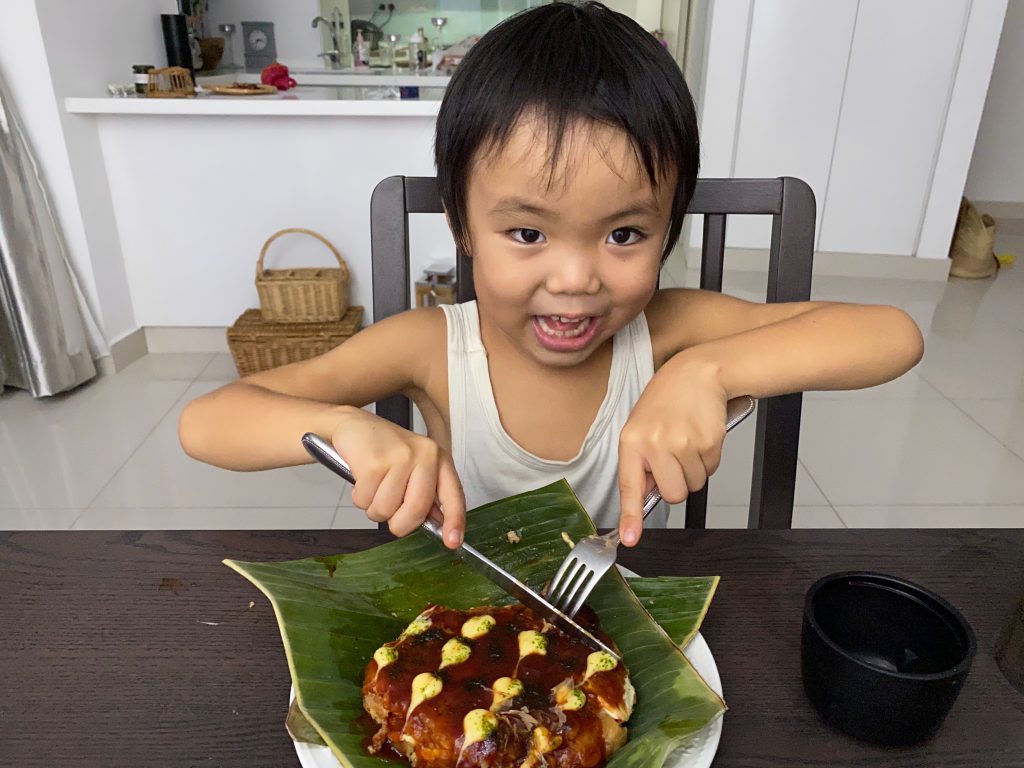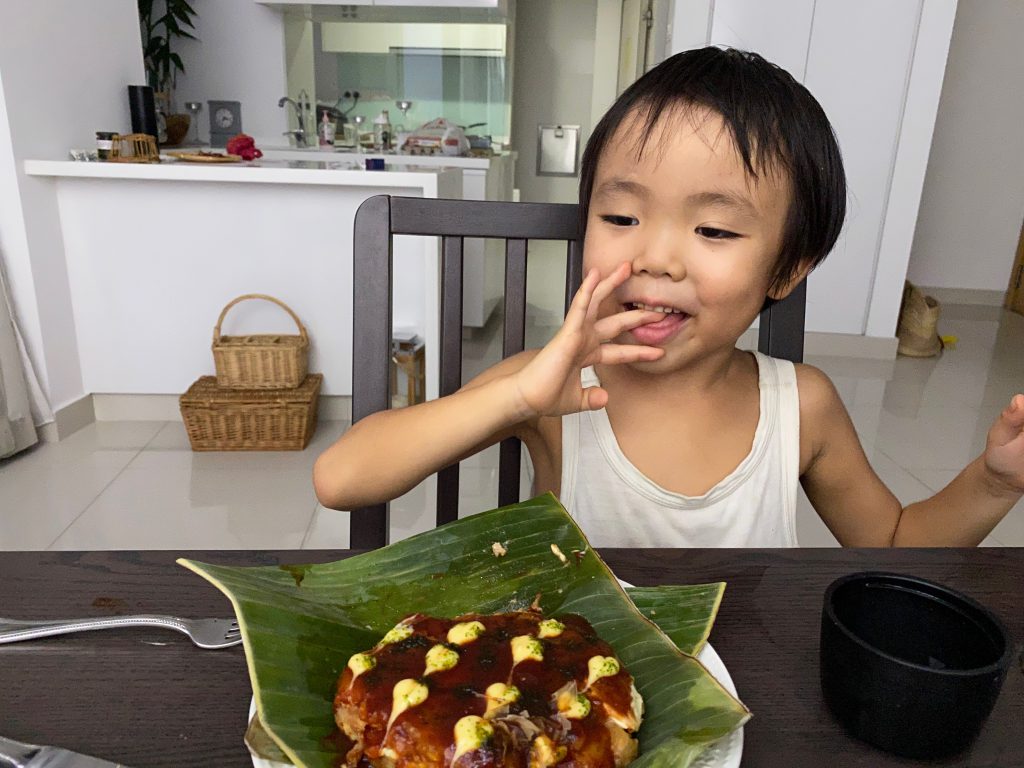 Finger lickin good 🙂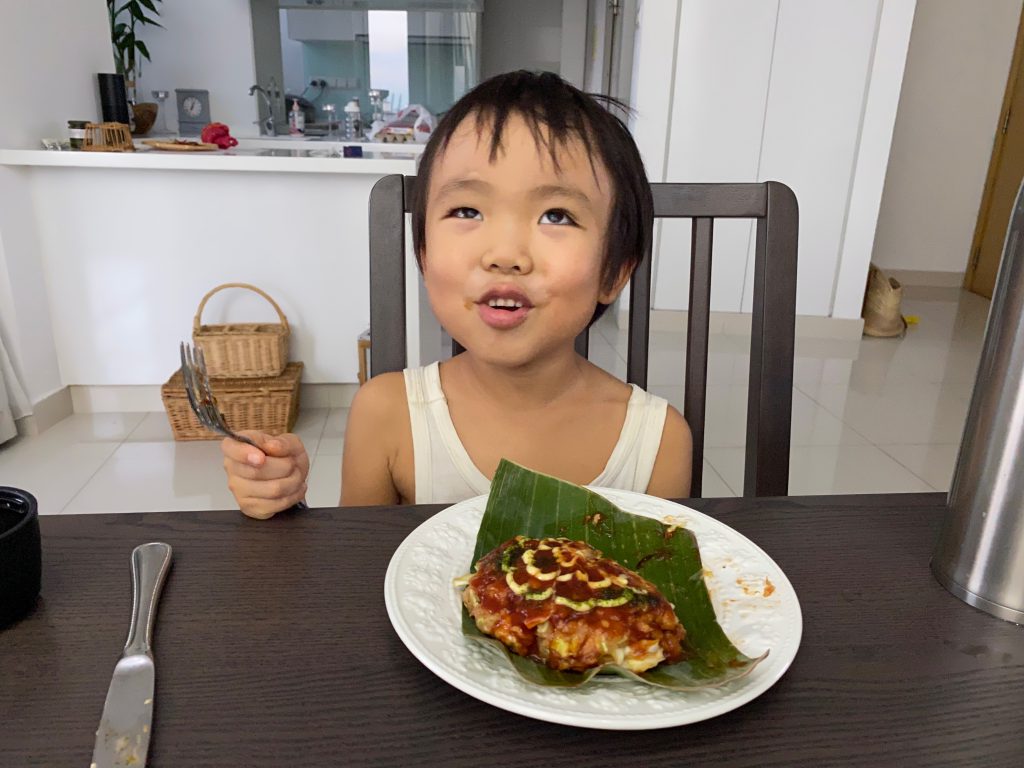 What is your family-favourite food? When I will be allowed to open the cooking classes here, I look forward to hearing your stories 🙂

Stay well and see you again tomorrow on our website.

Naoko xx