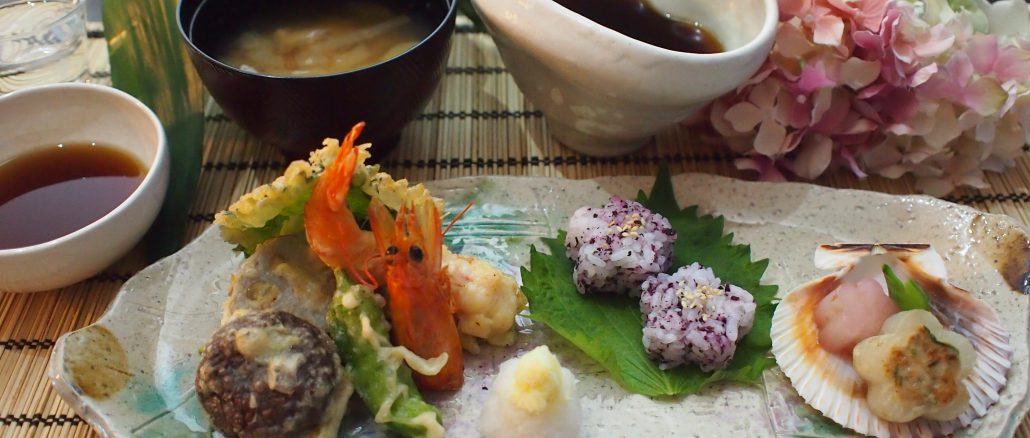 Hi, everybody!
Thanks for visiting our food blog.

It has been pretty tropical weather here in Singapore with daily thunderstorm and really strong sunshine that turned up alternately in a day.
This year is our very first year to live in Singapore, so to be fair, I'm not sure this season is the special hotter time in Singapore, but anyway we enjoy our new life in Singapore so much.

Another my discovery in Singapore was huge popularity of fresh prawn. I can find fresh prawn that is so many various types at any super store and wet markets. And also I have found so many local foods using prawn and prawn paste, which I loved it.

The other day, whilst I strolled at the wet market in Tiong Bahru, an idea flashed across my mind. That was the menu for dinner and Tempura prawn (deep-fried battered prawn) was the temptation for me.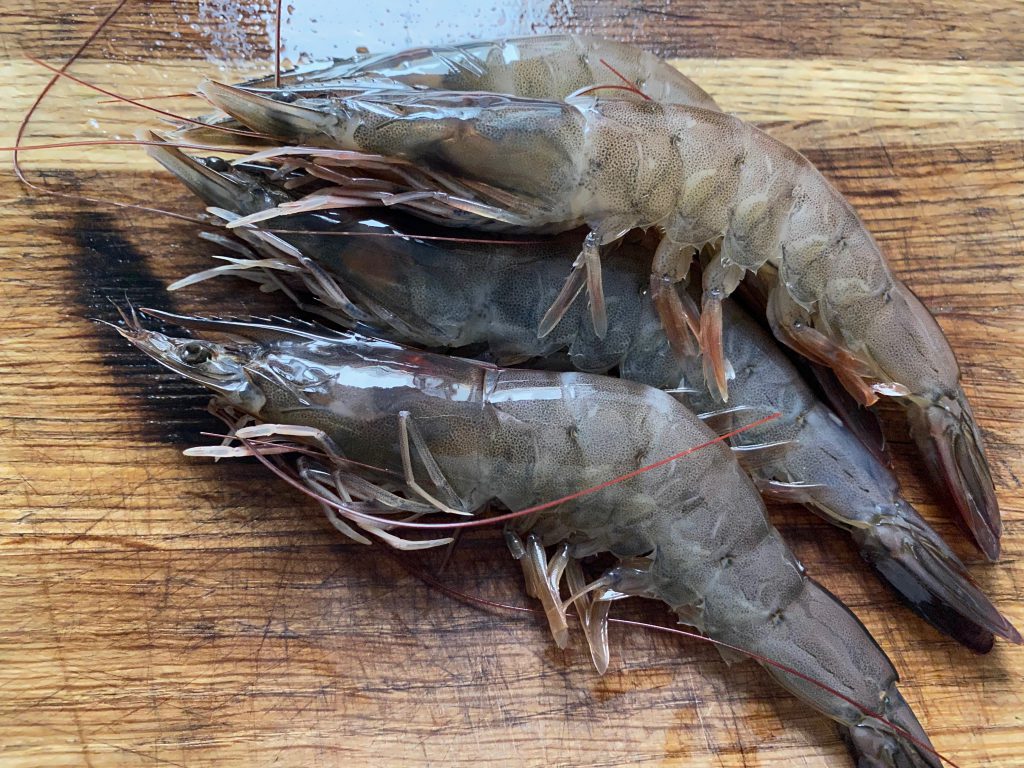 Then I made other vegetables into Tempura.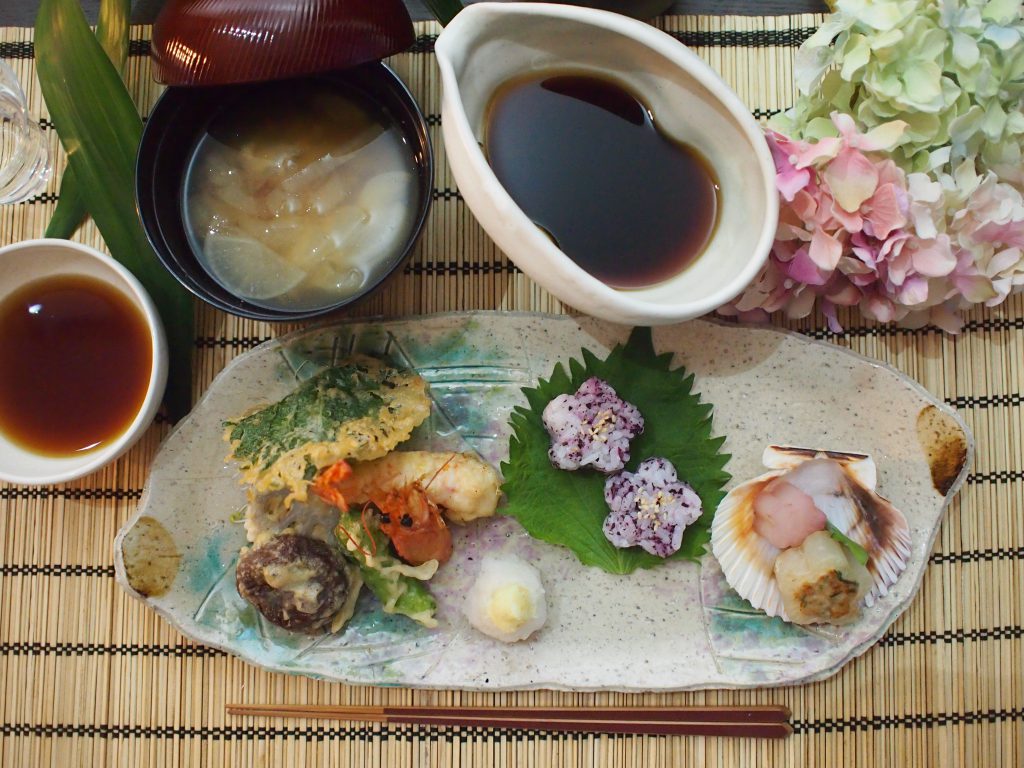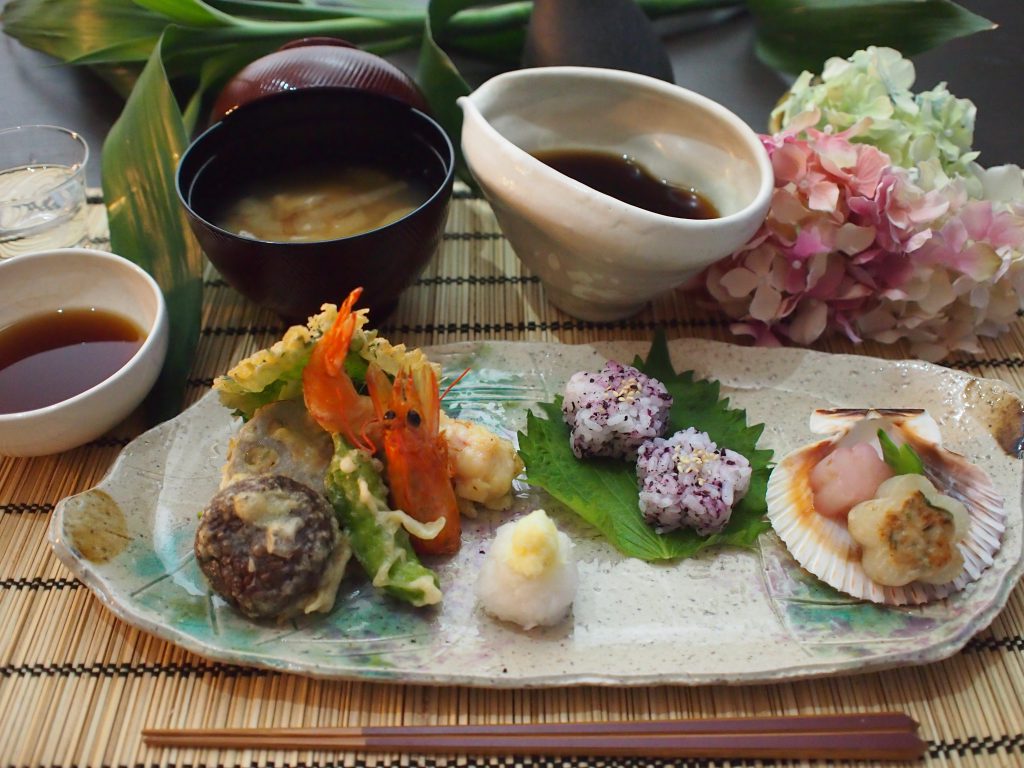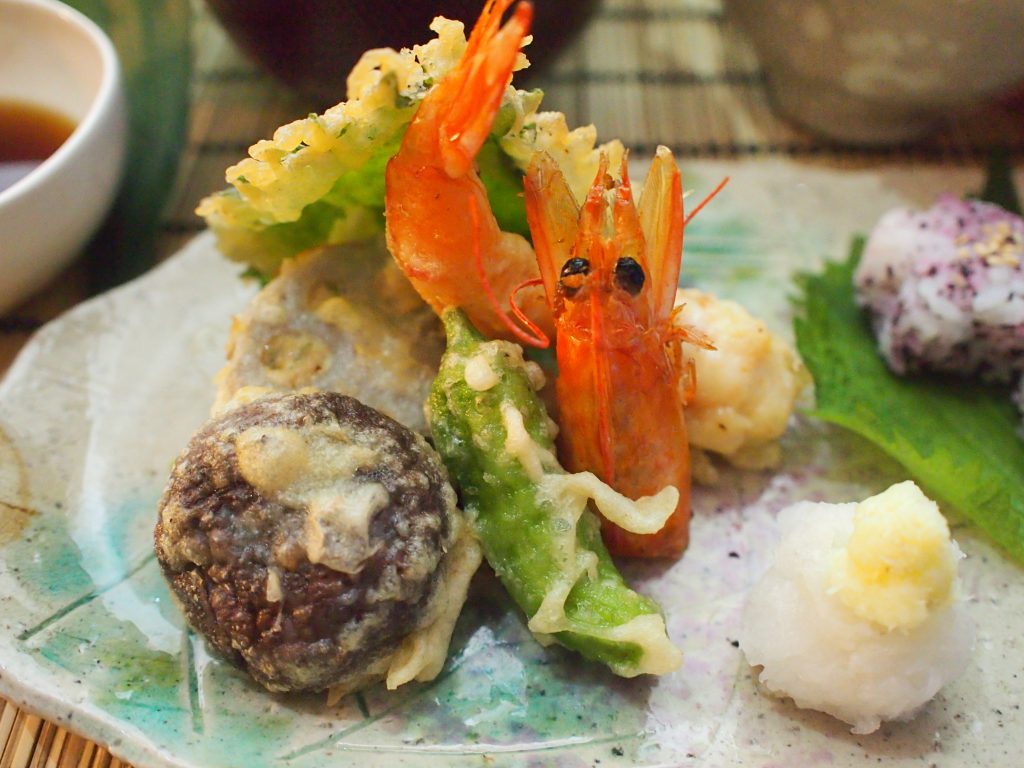 Prawn, Shishitou, Shiitake mushroom, chicken stuffed lotus root and Shiso leaf.
And followed by chicken stuffed Daikon and Japanese pickles.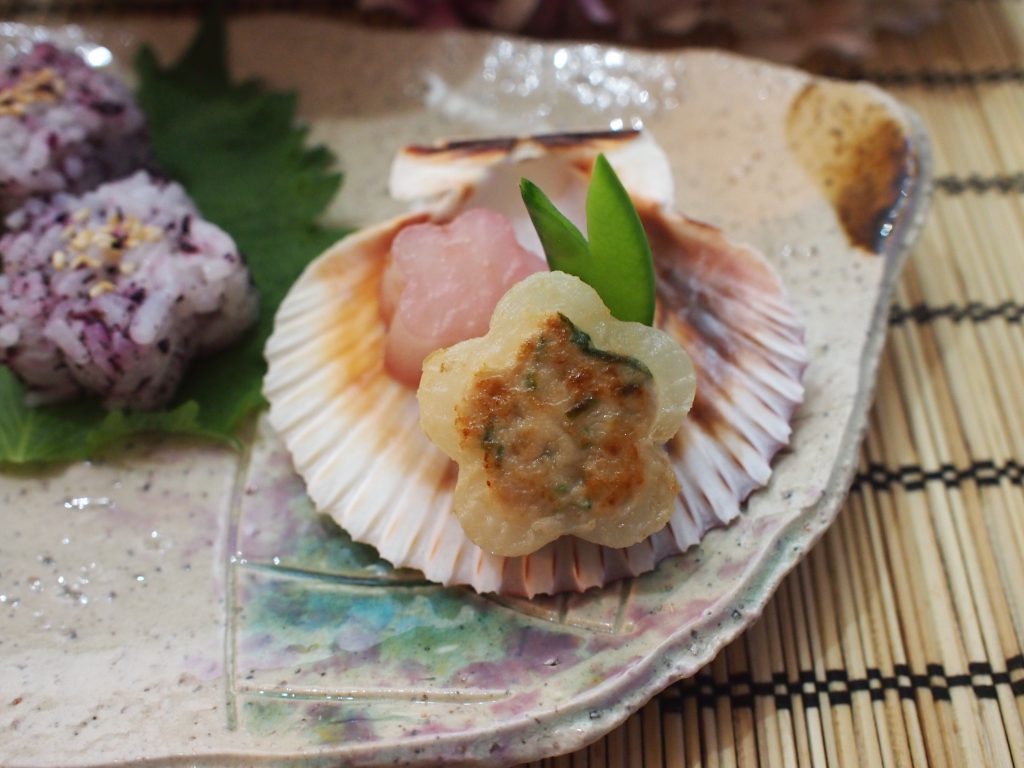 And fell the curtain after serving the rice and miso soup.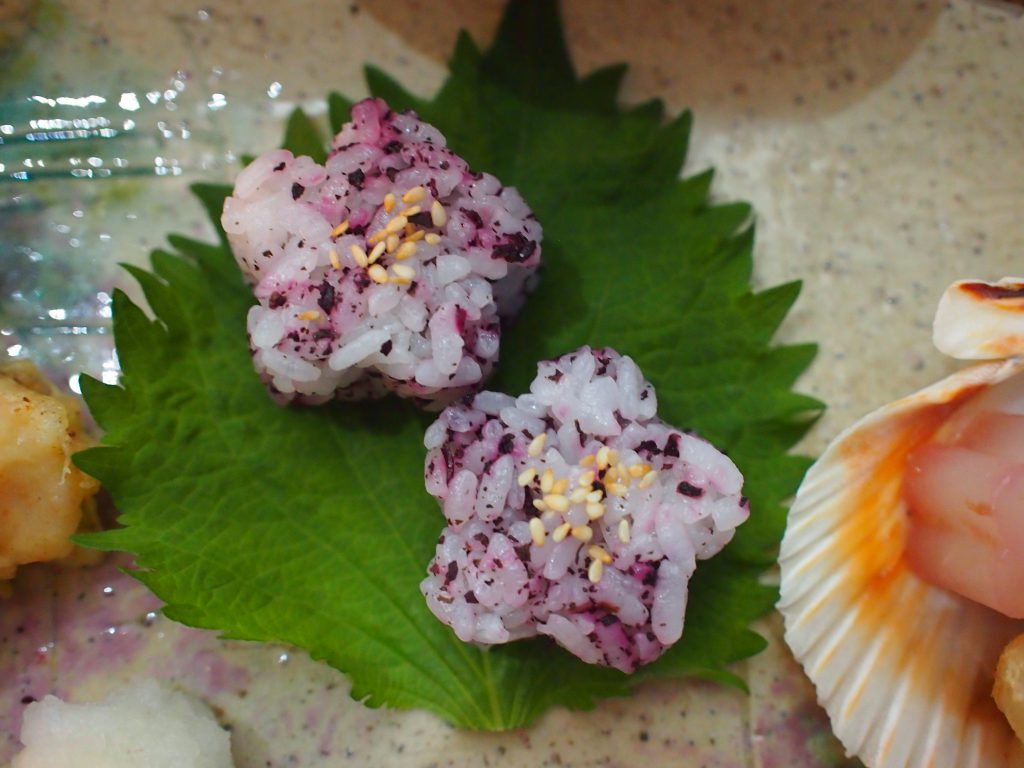 Obviously, such a small amount of rice was not enough for our hungry caterpillars, so that I heaped their rice bowls with rice, but all were gone in a blink!
Right, it's a long weekend here as this Monday is bank holiday for celebrating the end of Ramadan which is Muslim.
Wishing you all a happy and restful long weekend!

Naoko xx