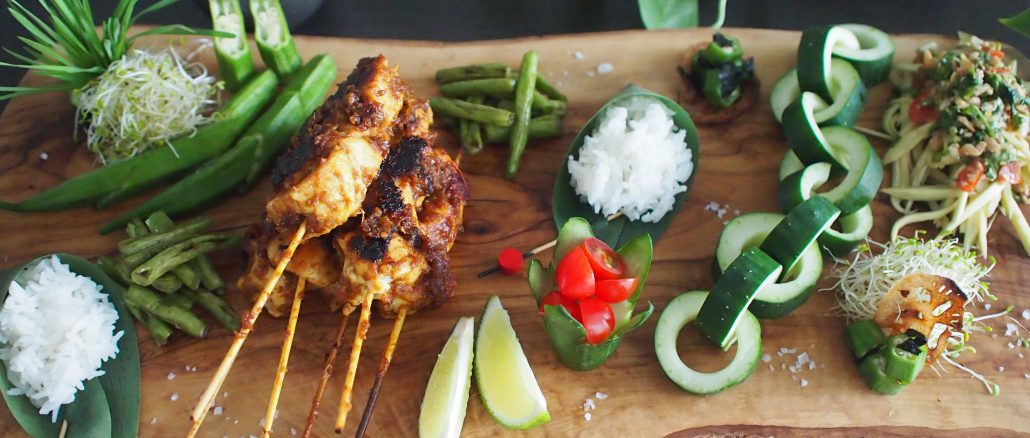 Hi, everybody!
It's Naoko and thank you for visiting our food blog.

Today's sharing is Asian food themed.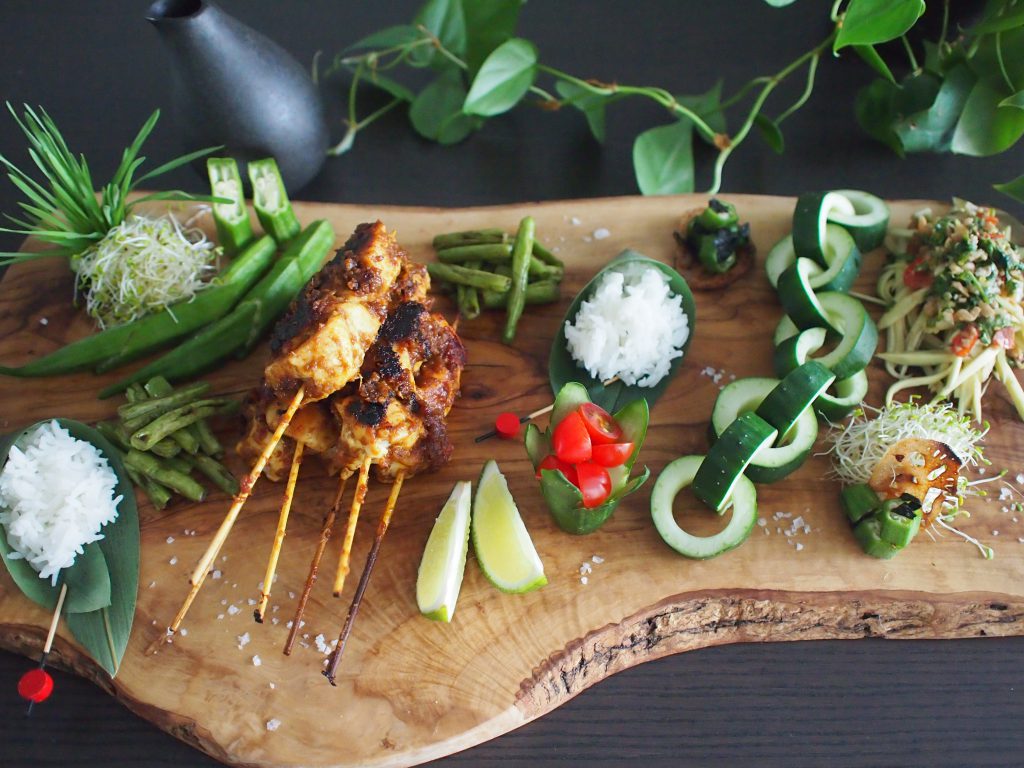 I made some different countries' popular food and gathered on the board.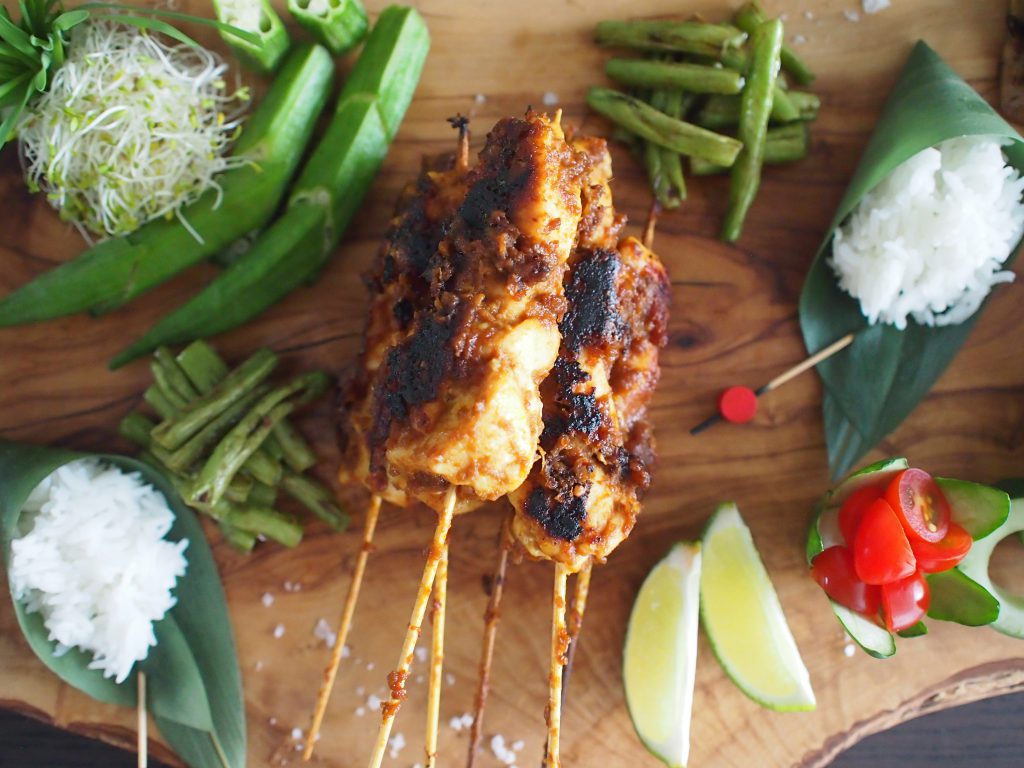 Chicken Satay from Malaysia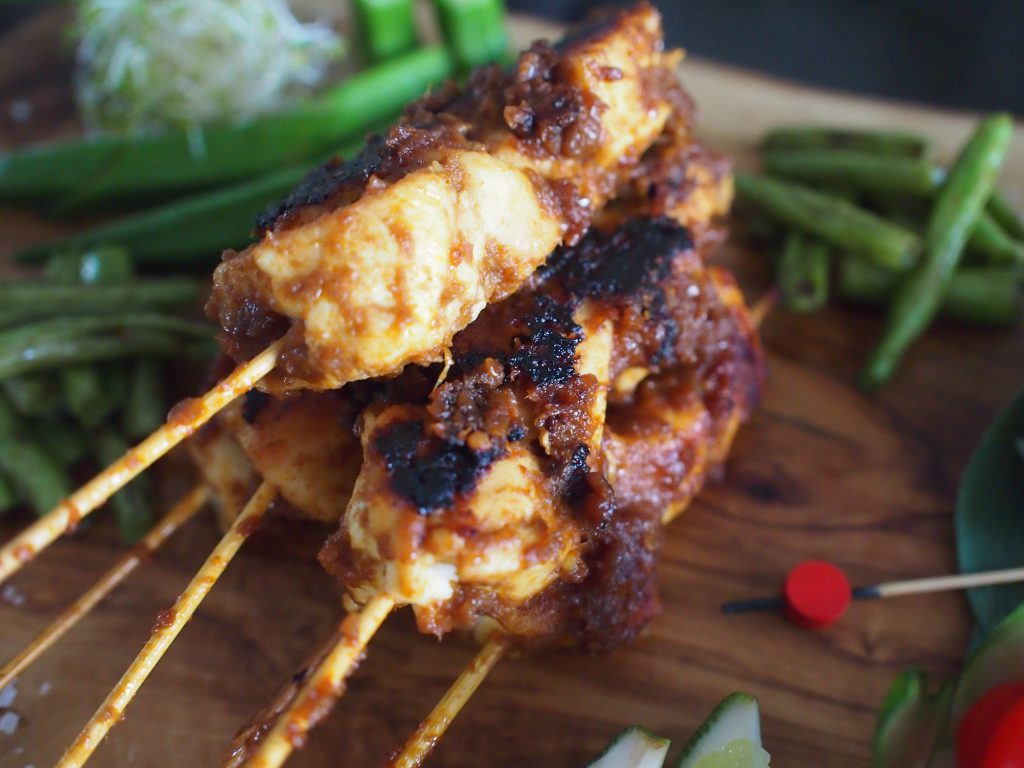 The chicken was marinated with sweet soy sauce which is named Kicap Manis and dried herbs like cumin seeds etc.

And from Thai land, green mango salad (Yam Som Tam) and fragrant rice joined to the board.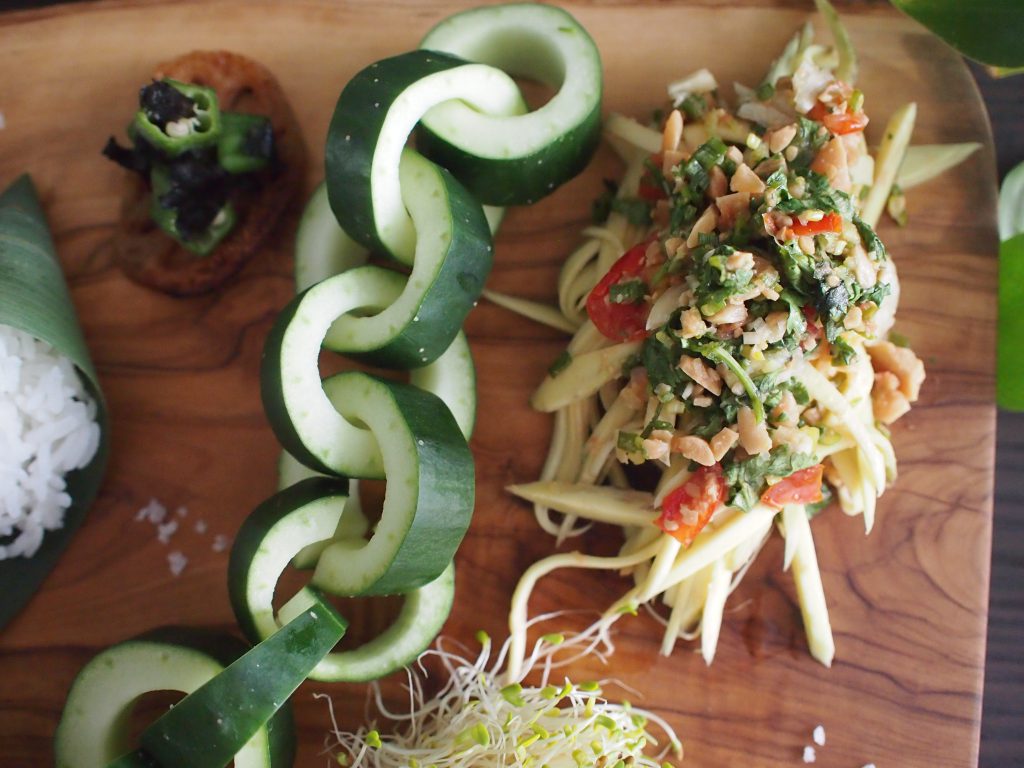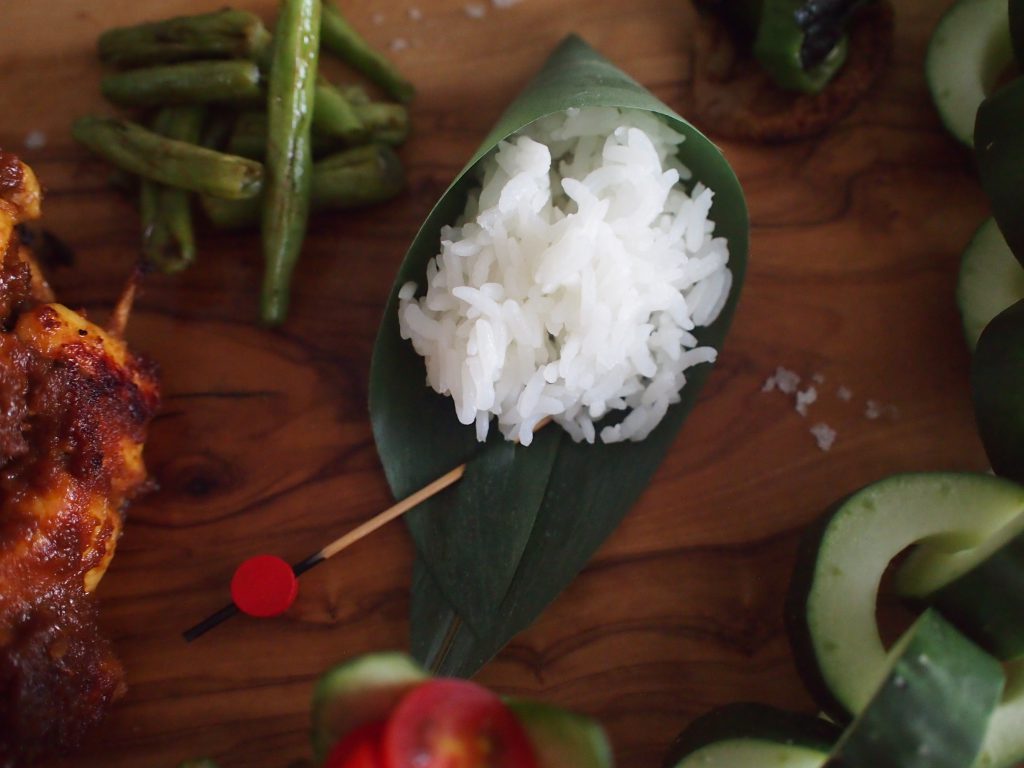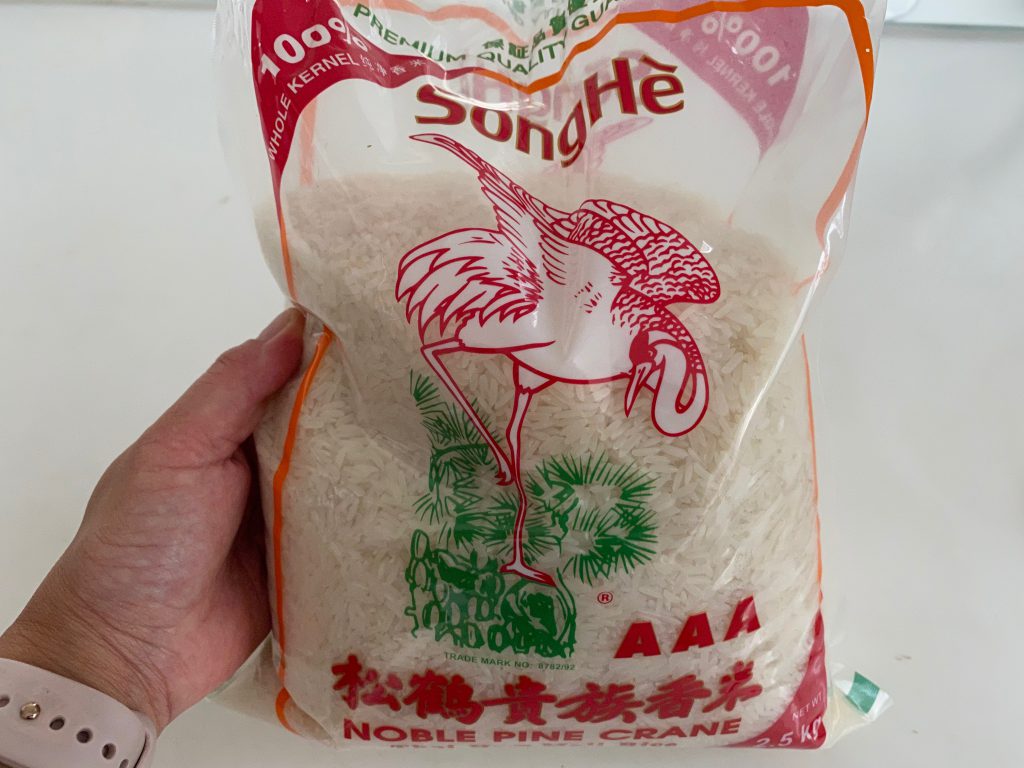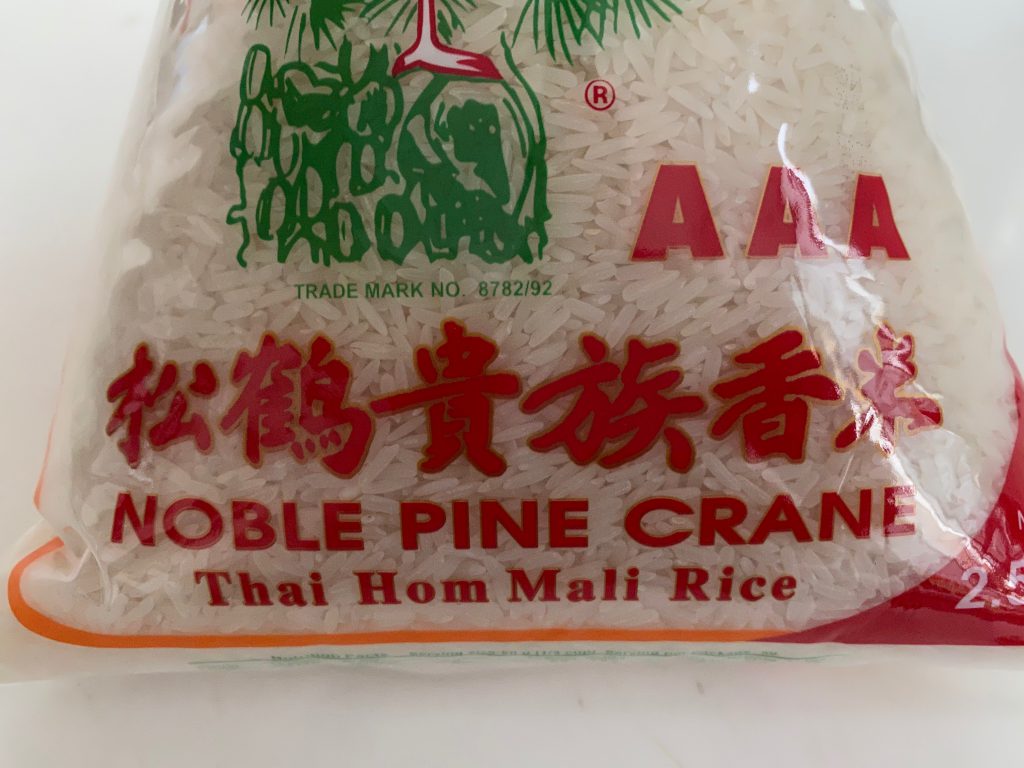 The french beans were cooked with Chinese taste as a warm salad.
And from my homeland, Japan, some refreshments showed up.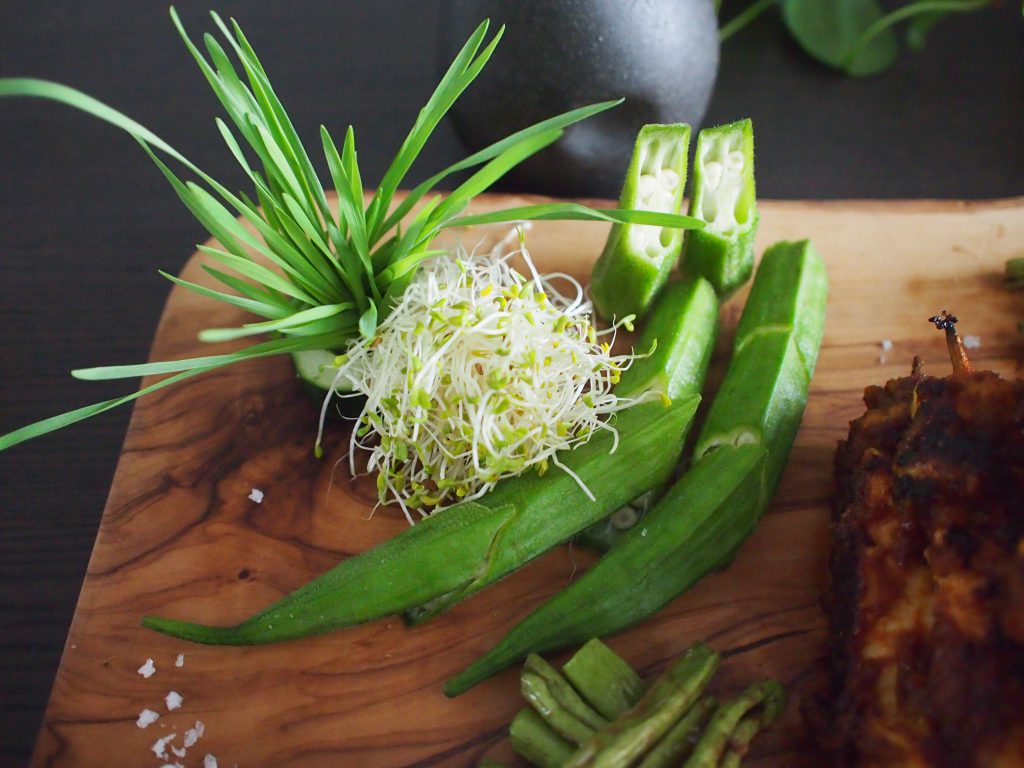 Japanese pickles, Tsukemono 漬物, of Okura 2 ways' flavour, and Renkon (lotus root) Chips.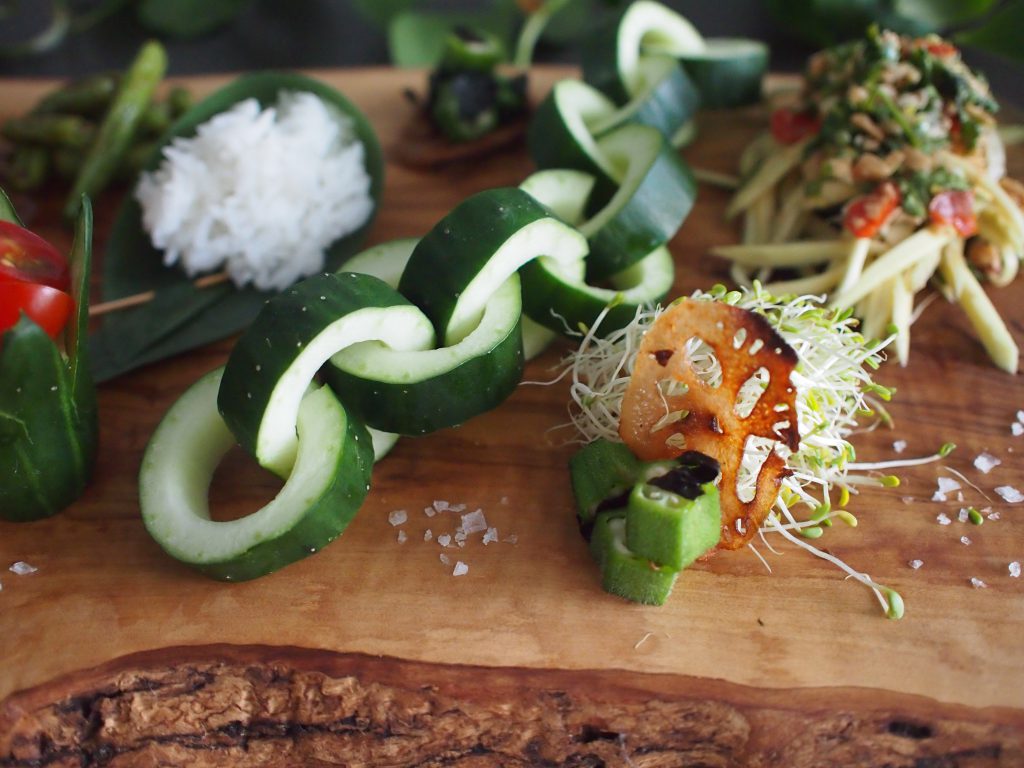 Following Japanese carved garnishes.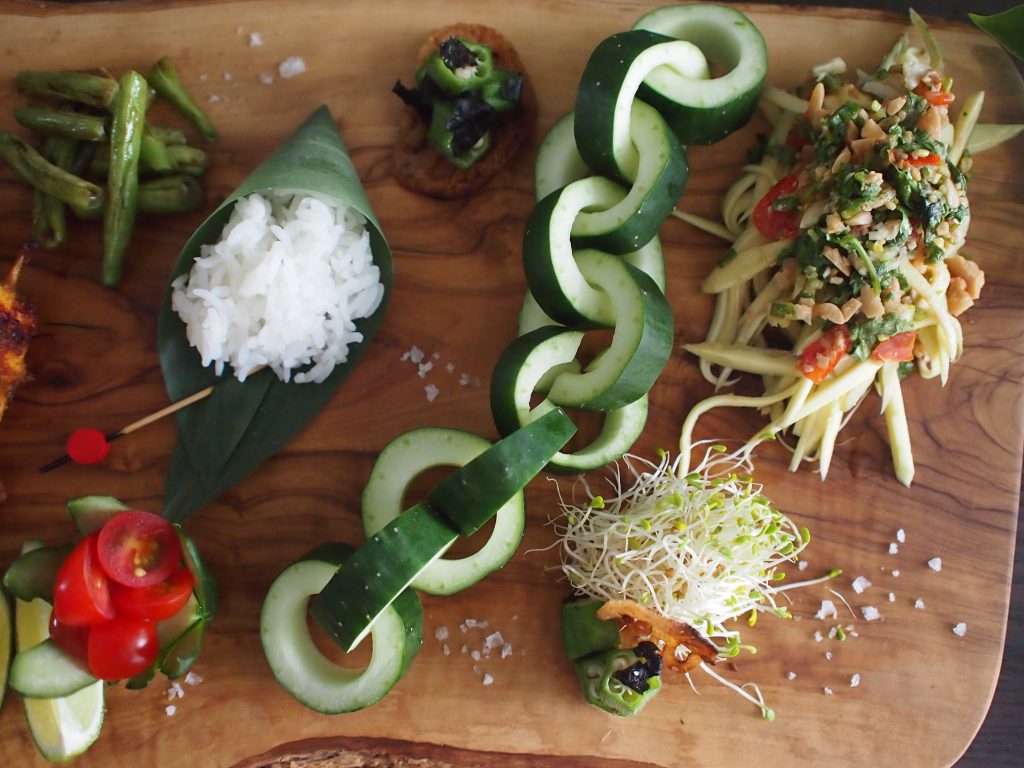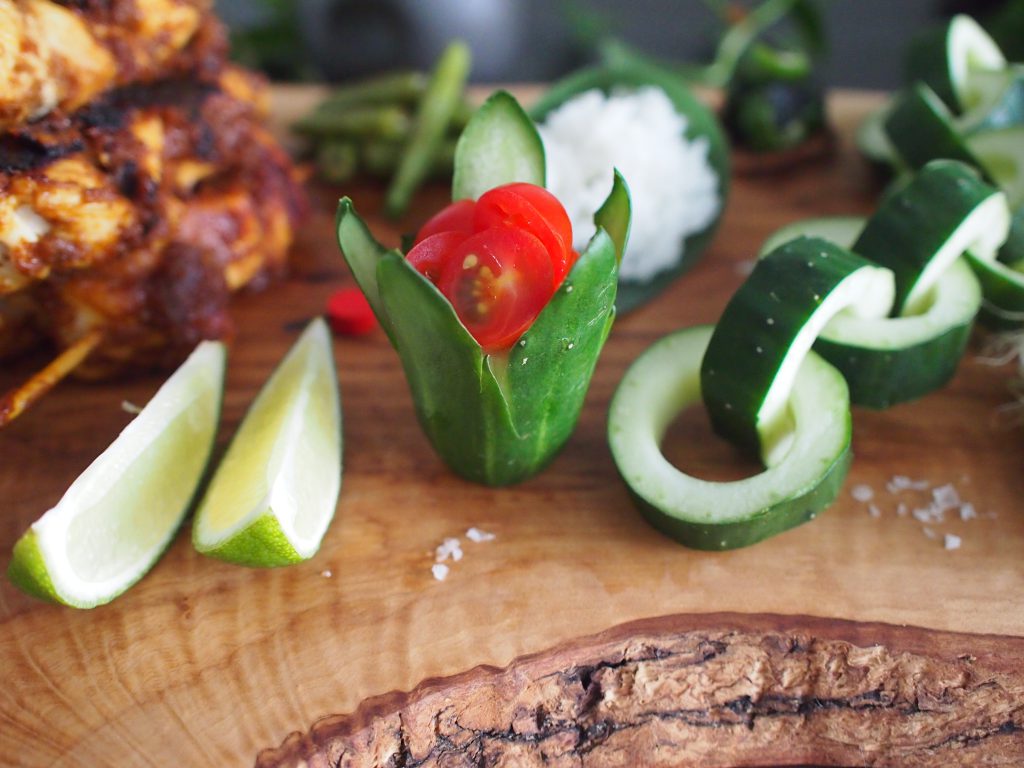 It was fun to guess which dish is what country's one with the children 🙂

It's Friday morning here in Singapore and it is going to be cooler day nevertheless it is 29C!
We hope you all are well and have a wonderful weekend ahead.

Naoko xx