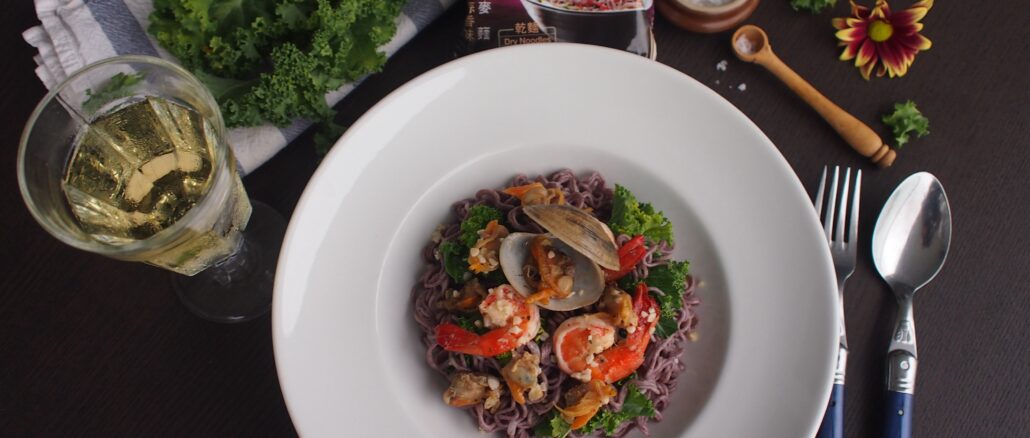 I'm excited to join a new challenge with Singapore Home Cooks Community and share my recipe to you all.
This challenge features KOKA Purple Wheat Noodles Range* that are 100% baked, not fried, free of colouring, preservatives, and MSG. Gram for gram, it gives you 3 times more antioxidants than red grapes. For more info: https://kokanoodles.com/products/koka-purple-wheat/
There are three types of flavours and this time, I chose KOKA Purple Wheat Aglio Olio Packet Noodles.
Do you like pasta? Yes certainly I'm a huge lover of pasta 🙂 I made Aglio Olio (Spaghetti with garlic and olive oil) using KOKA dry noodles pack. It was super tasty and so easy to cook, which is absolutely flawless! It takes less 10 minutes to cook.
As my original option, I added fresh clams, prawns and kale for it.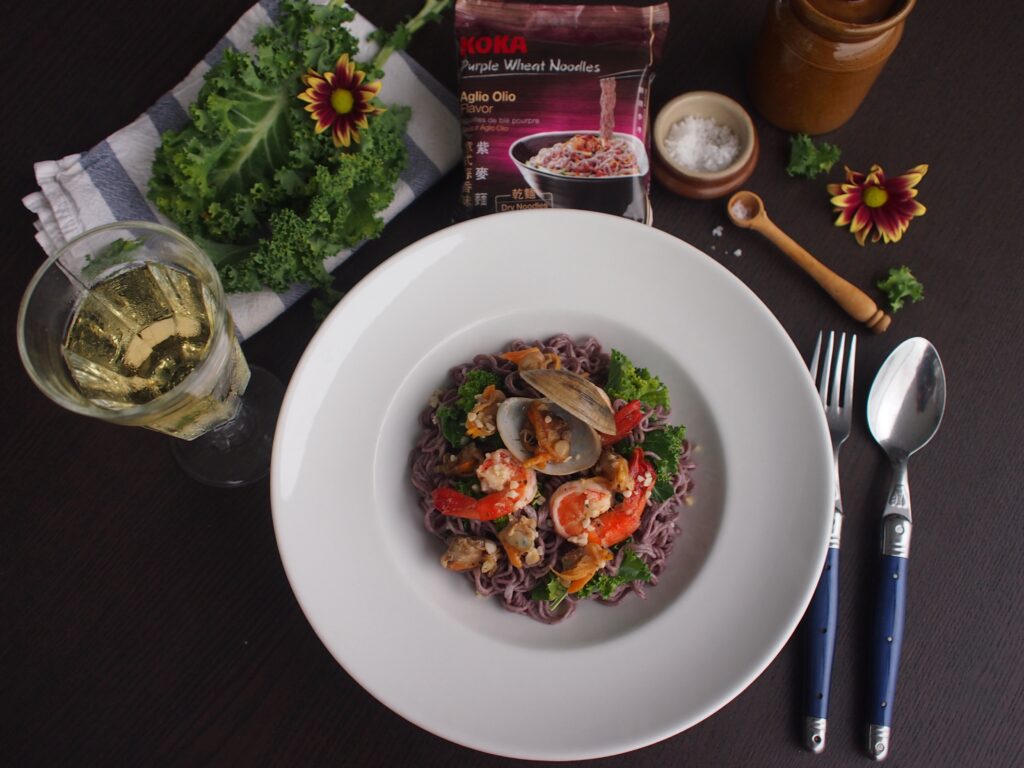 Result? It was a huge hit for my family even kids devoured all (and almost they were going to lick the plate!).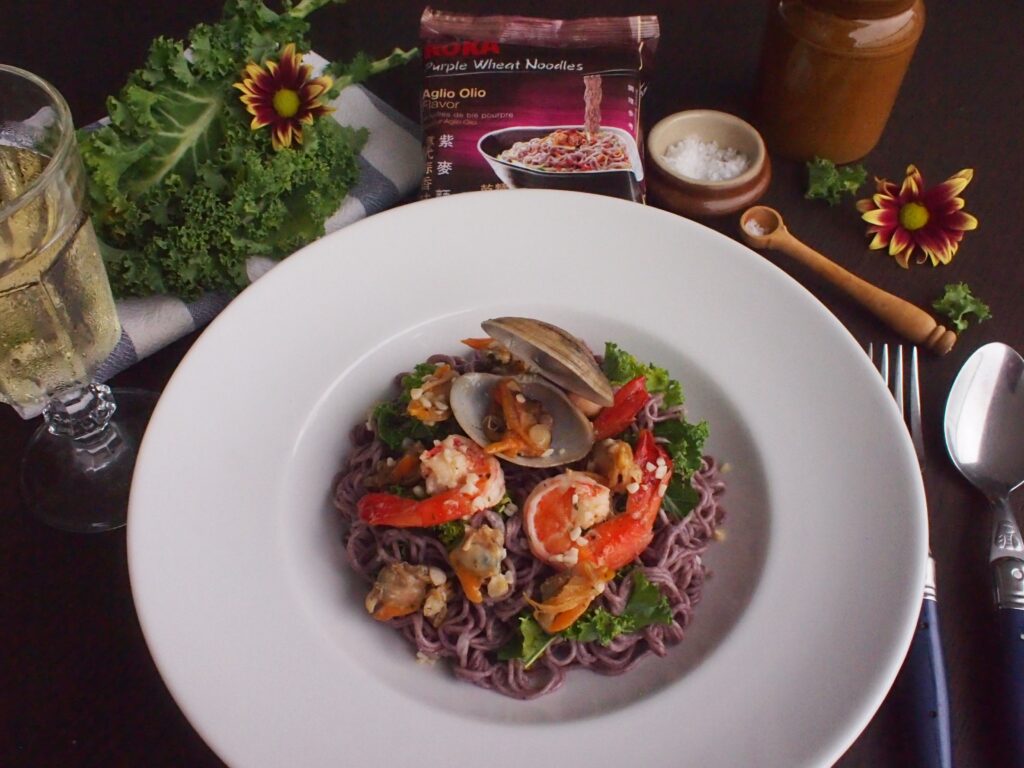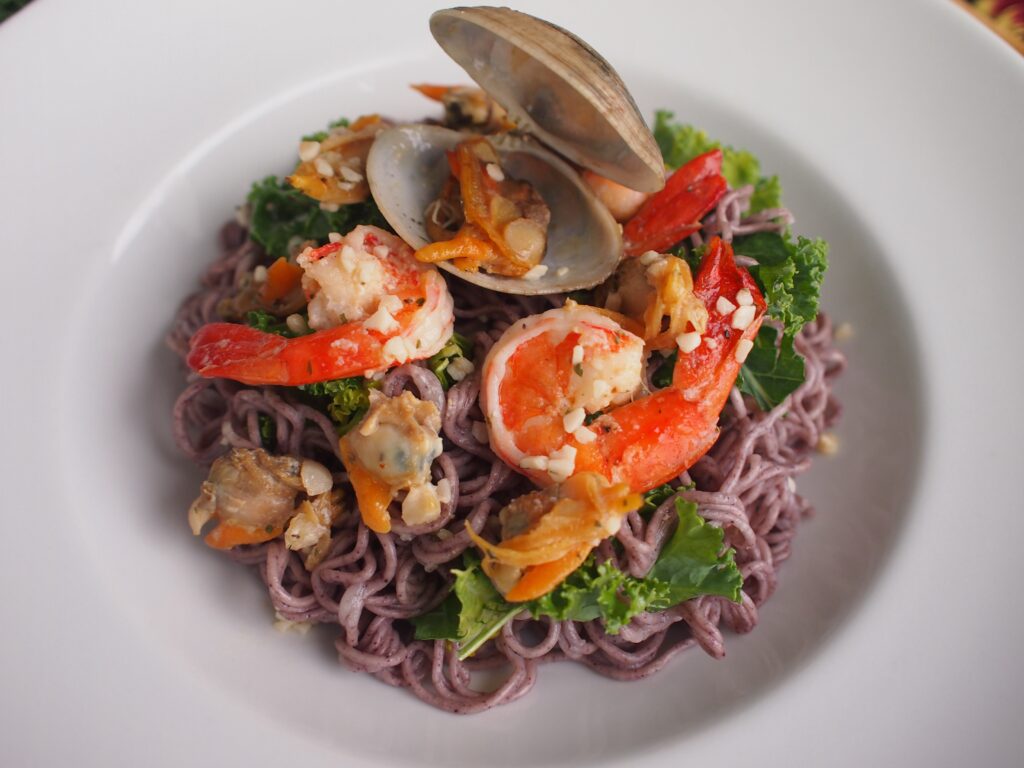 Pleasantly, this is one portion from the package! Highly helpful for your hungry child(ren)!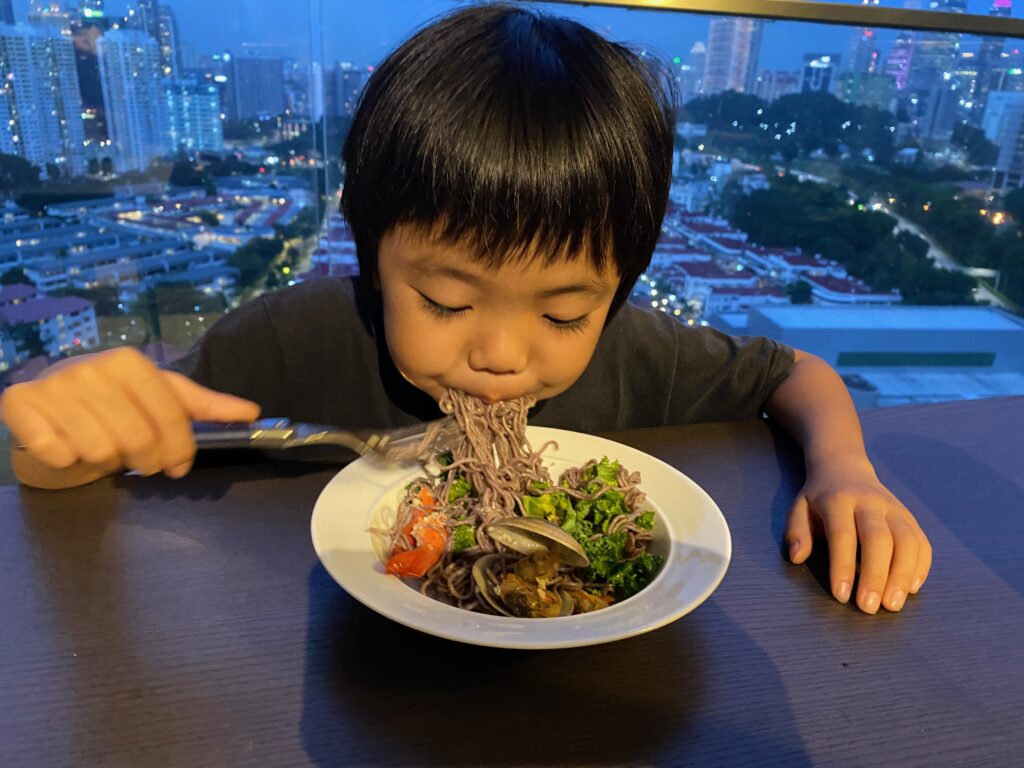 The recipe is here:
Cook the noodles
Pour water in a pot and bring it to the boil. Boil the KOKA Purple Wheat Noodles for 3 minutes or until al dente. Strain.
Meanwhile cook the toppings
Wash the clams, prawns and kale well. Remove guts from the prawns. Pour olive oil in a frying pan and lay the clams and pour 1 Table spoon of white wine over. Put a lid on and cook on high heat until almost all clams open shells. Add the minced garlic and prawns and stir fry until prawns are cooked and flavour of garlic is infused into oil. Add the kale and open the seasonings' packages that are packed with noodles and sprinkle over the toppings. Mix well.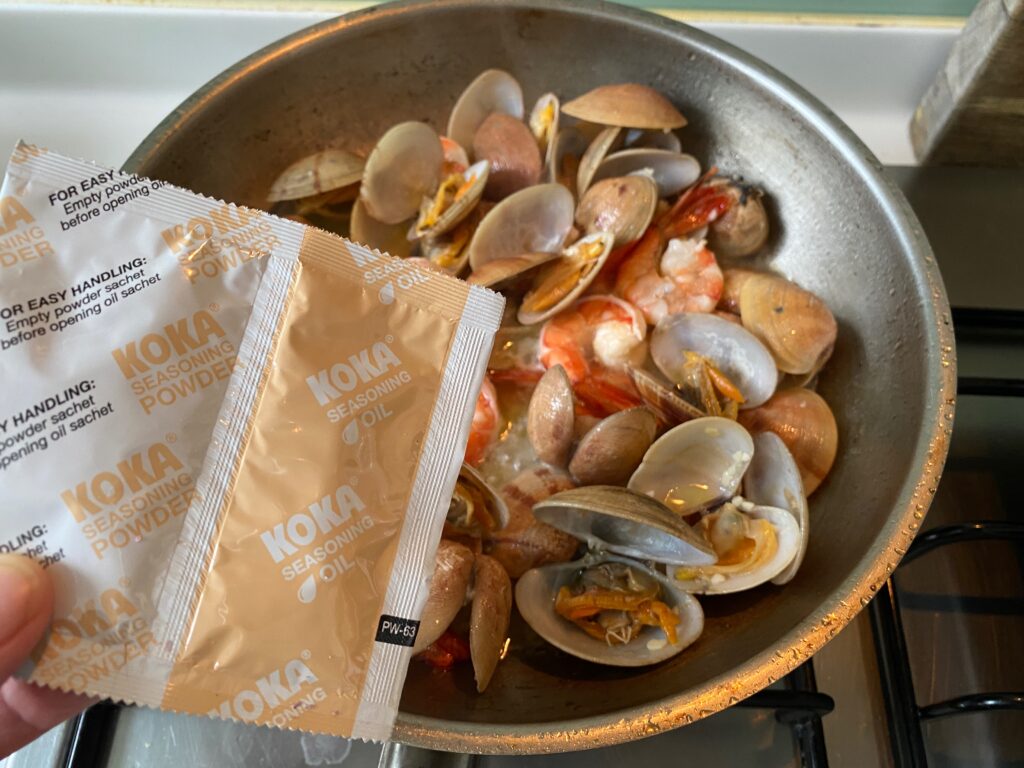 Serve
Put the cooked noodles back into the frying pan and mix well until coated with sauce evenly. Serve.