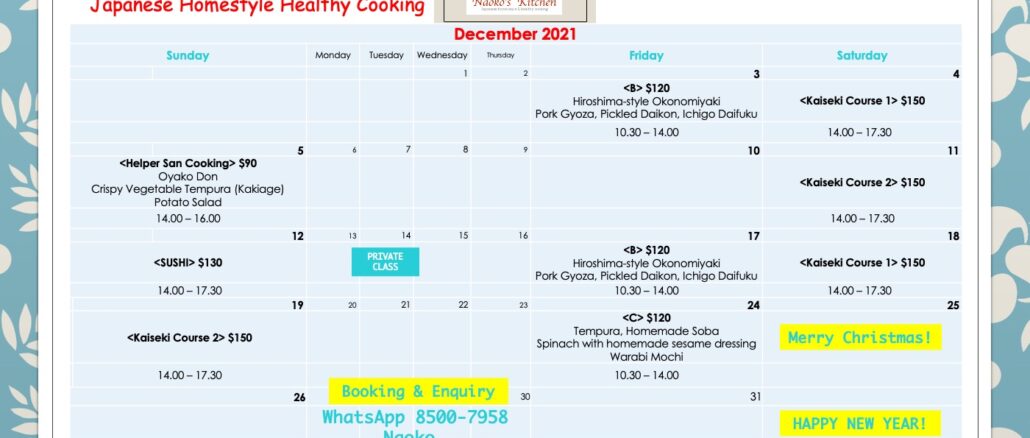 We are excited to announce new menu and courses for this festive season.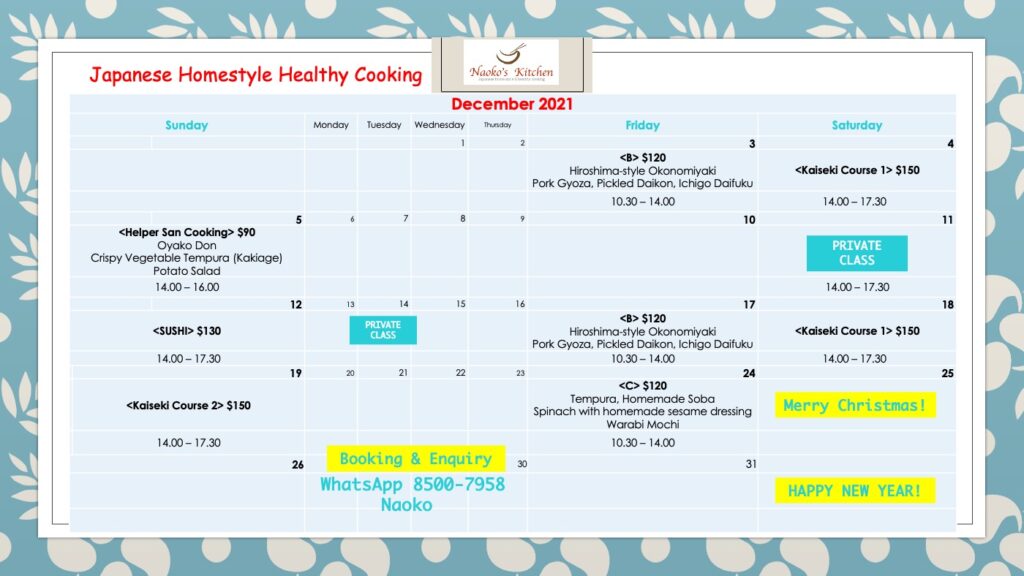 We launch Kaiseki class that is traditional multi-course dinner. You can learn very Japanese cooking skills and plate presentation for your special day.
And we start a new course, casual cooking for helpers, 'Helper-san Cooking' from December. If you would like your helper to bring some most essential condiments for Japanese cuisine for her cooking, like soy sauce, Miso and Mirin etc., we will provide a condiments bag for you (booking required).

Also we hold home-style Izakaya food course as well, so from formal to casual, our fun classes are perfect for your family/friends bonding!

More exciting detail is HERE.
Hope to see as many of you.