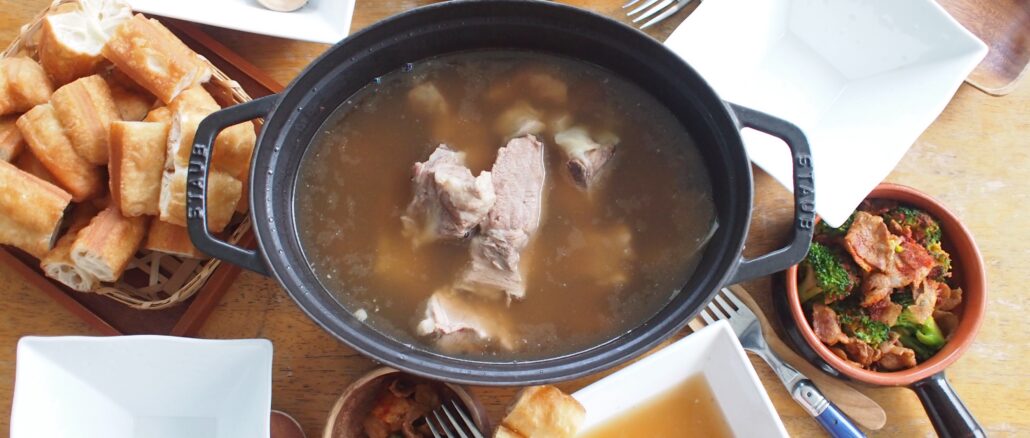 Bak Kut Teh is one of the iconic Singapore's national food.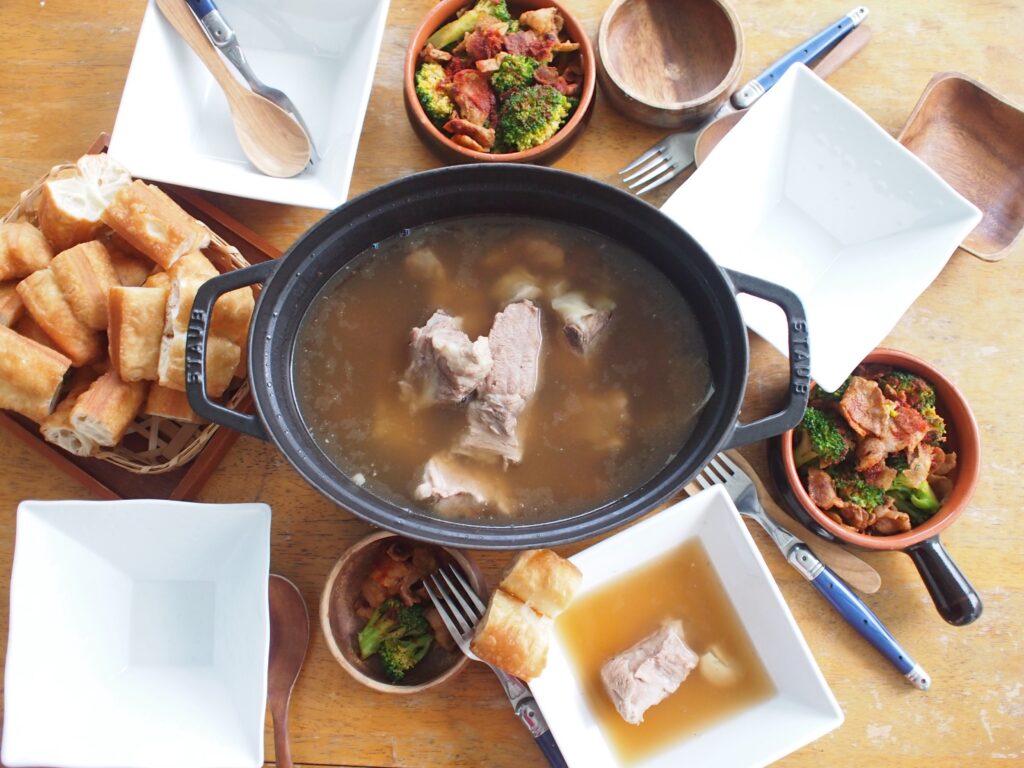 It is a pork rib dish cooked in broth infused with herbs and usually we relish this flavourful soup dipping a deep-fried dough.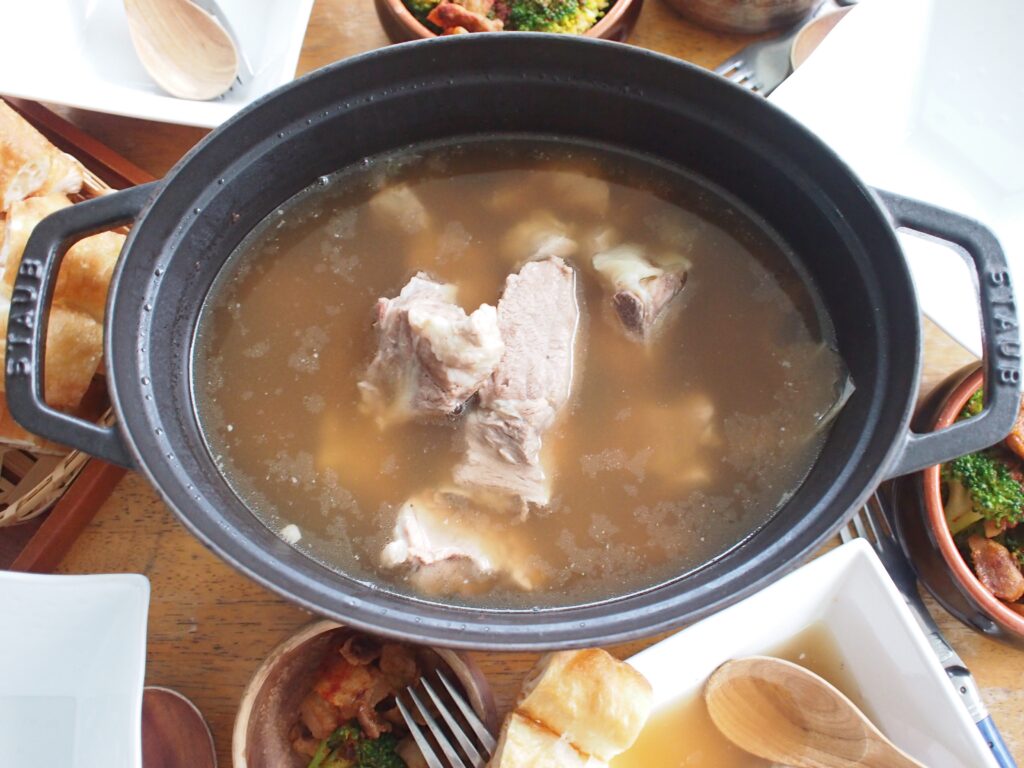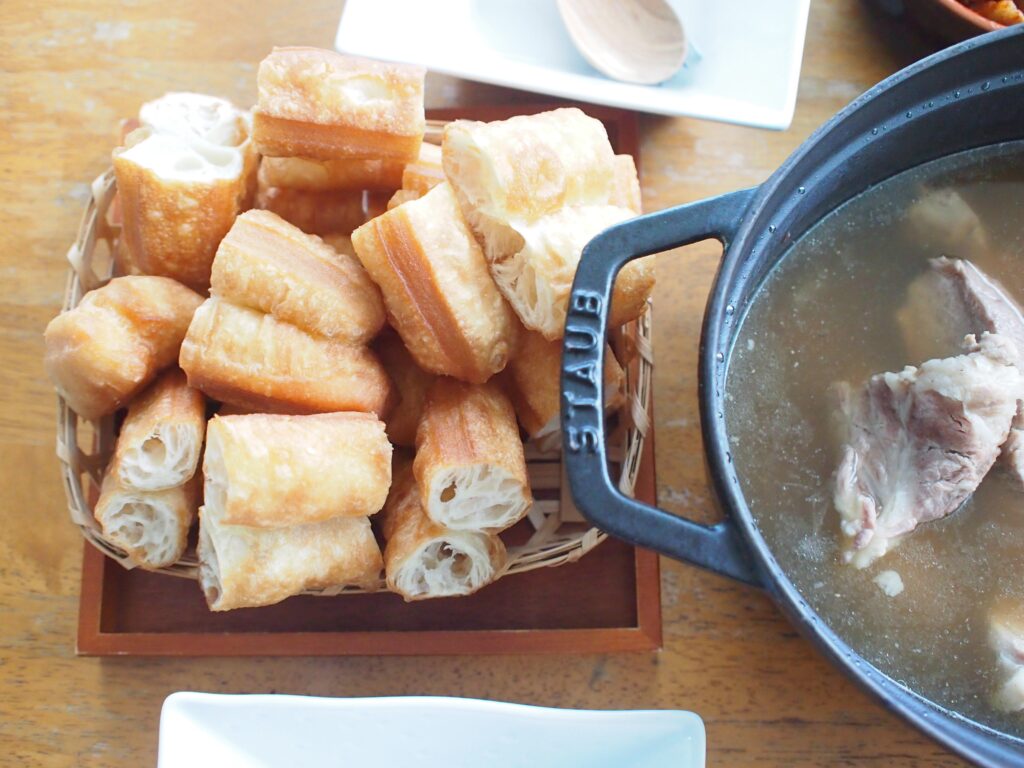 The dough is pretty simple taste but once it absorbs the soup, it is magic, seriously I can eat it endless!!
Also, the pork ribs that are braised in the herby soup is tremendously tender and melt in mouth 🙂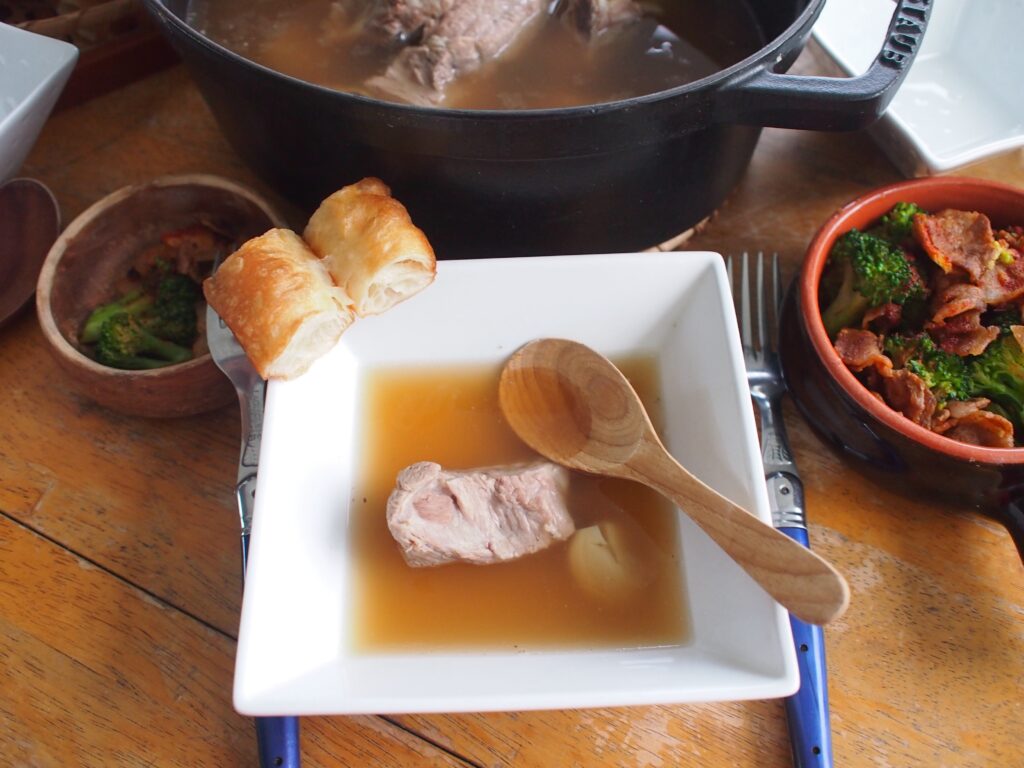 My husband and I have our favourite Bak kut teh restaurant near us and during the kids' school time, we sometimes let us indulge, but this was their first time to try Bak kut teh.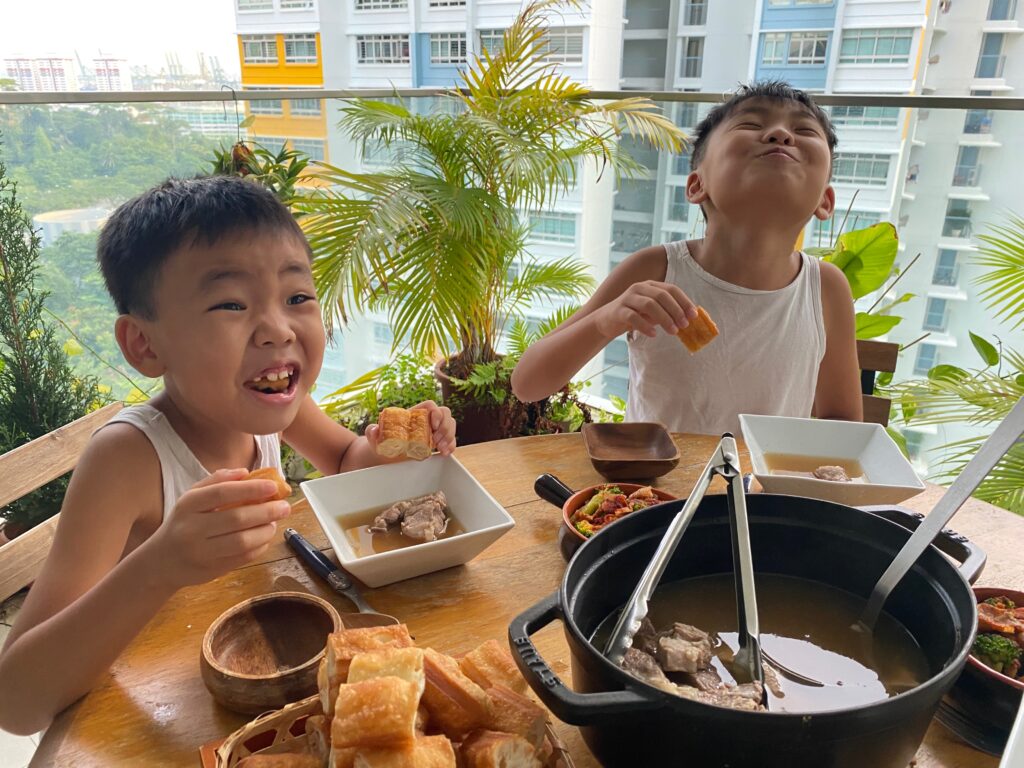 They were absolutely knocked out by such a flavourful soup first!!! lol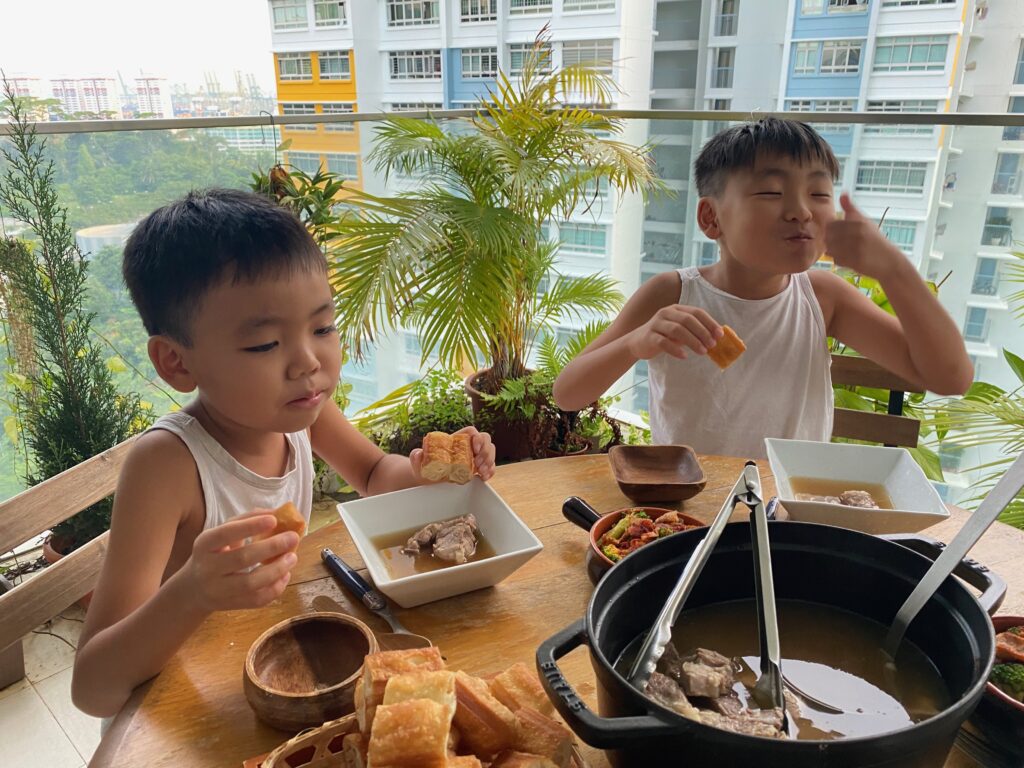 Finally, our HBL (home based learning) will finish after this weekend and the children will be able to play with their mates at the school! (and the parents will be free from noisy time!!)

Hope you will have a restful weekend.

Naoko xx