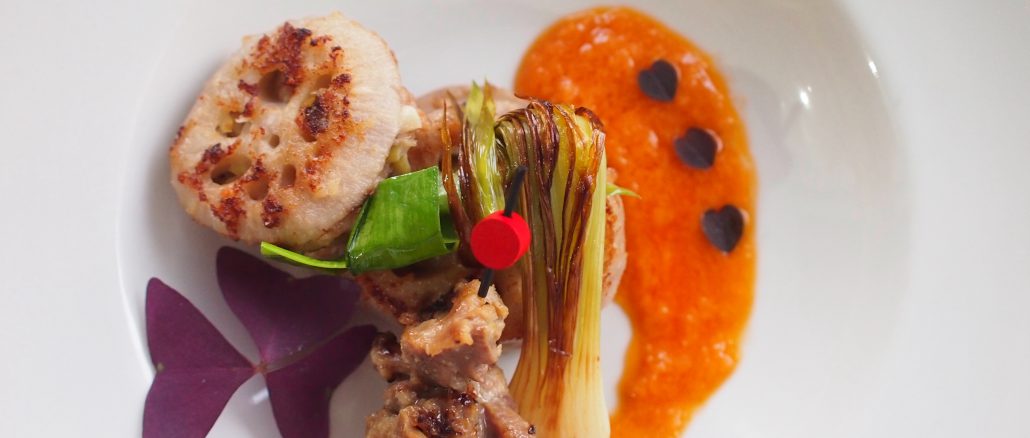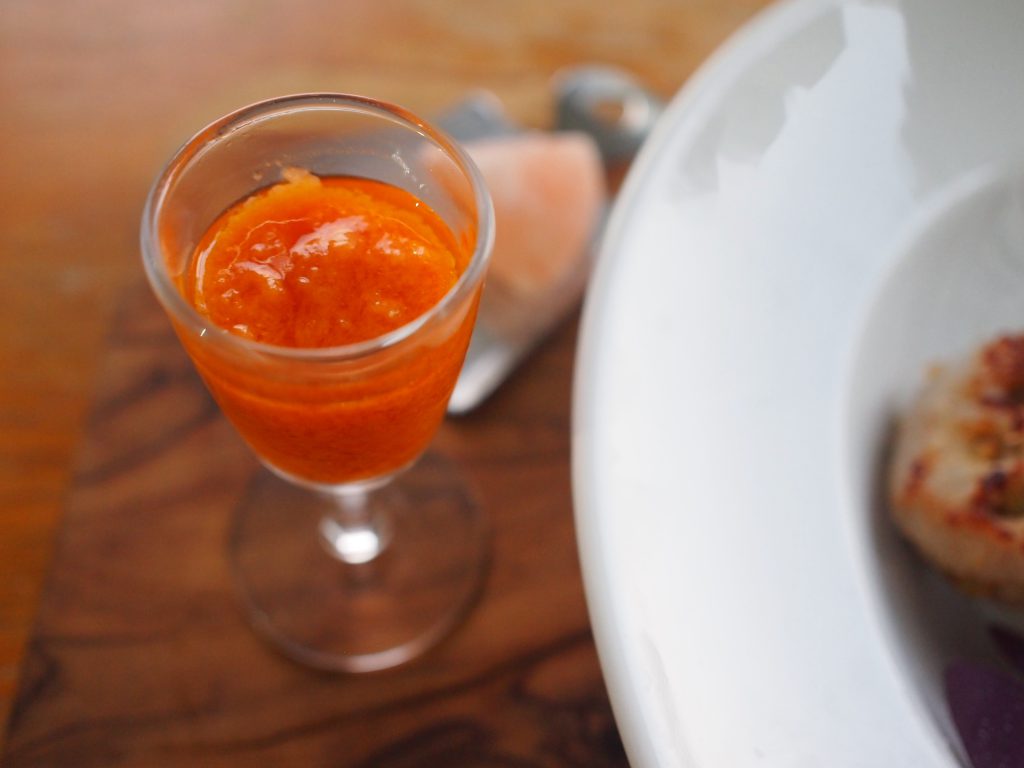 Tomato garlic sauce.
This healthy sauce that is made of all fresh vegetables and ingredients can be such a multi-usage.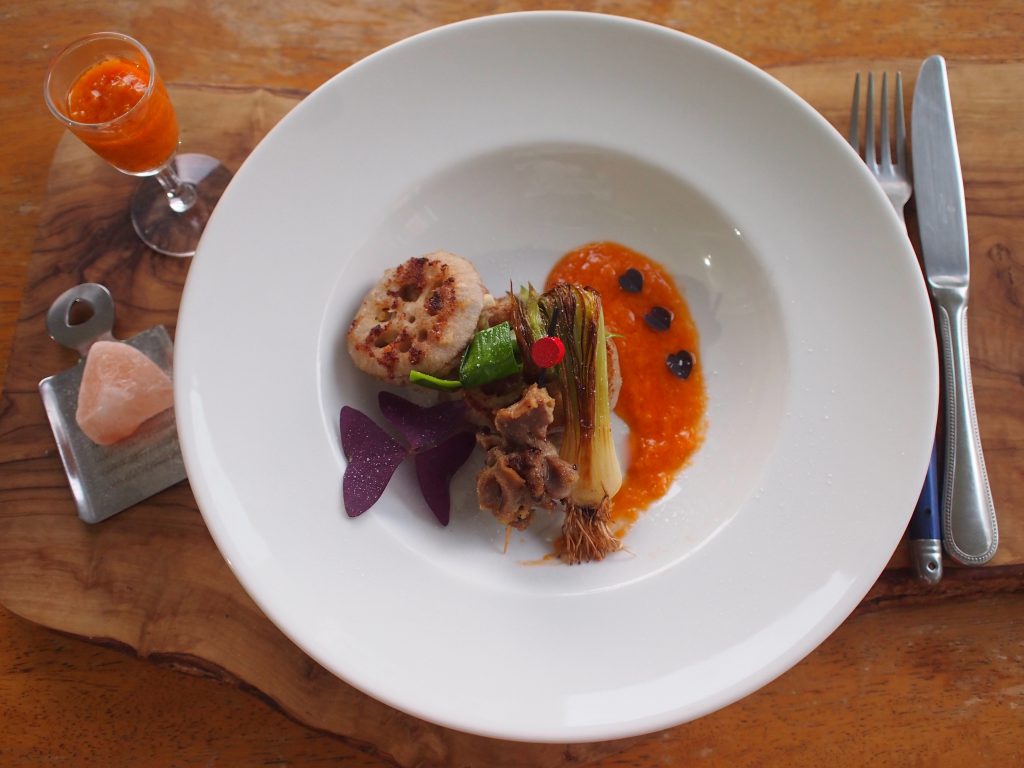 The sauce is for Renkon (lotus root) Burger & Yakitori Gizzard.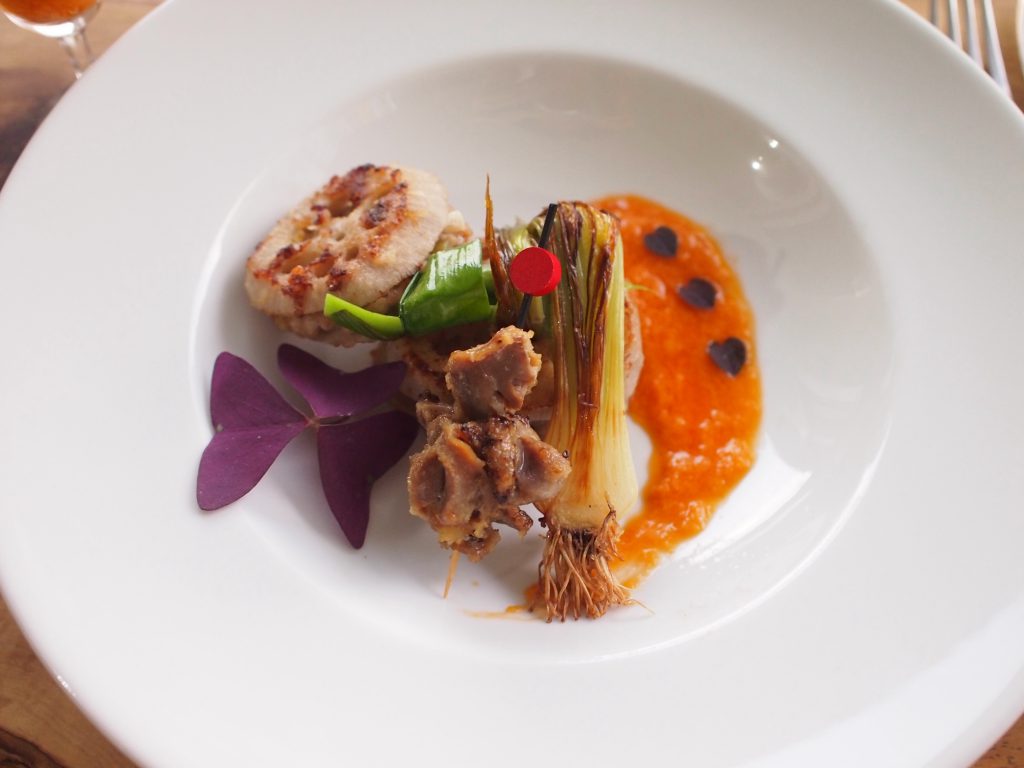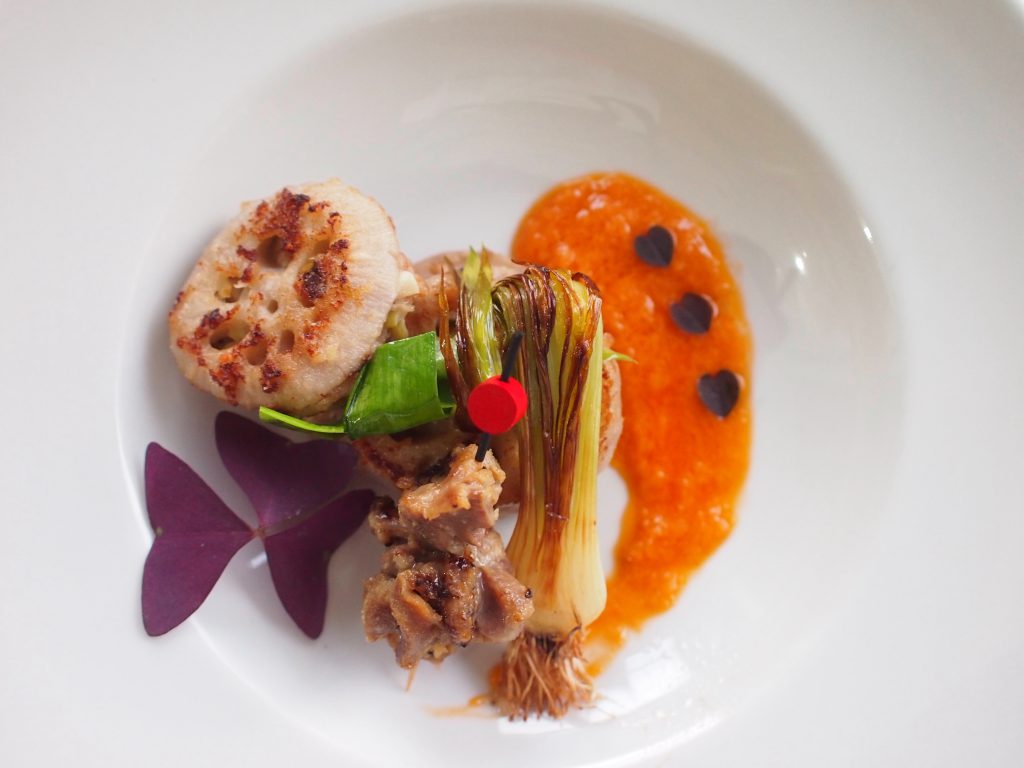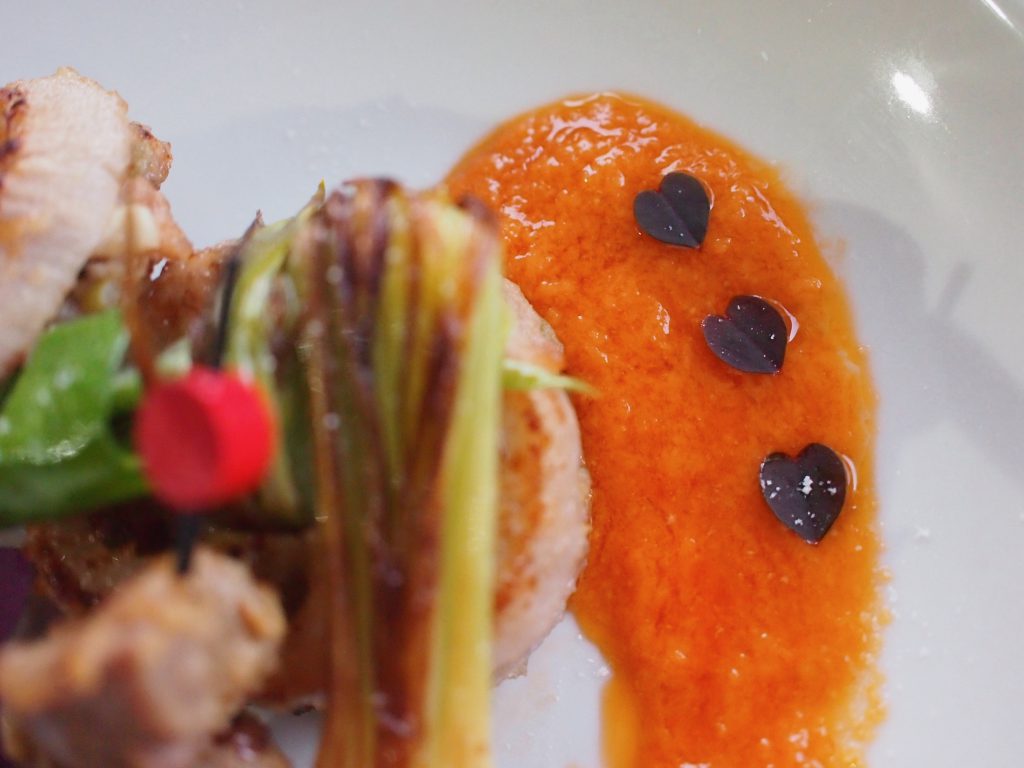 Pretty micro-herb is from my small garden in the balcony 🙂
Another dish for the sauce was Grilled Beef Salad with Mizo Baguette.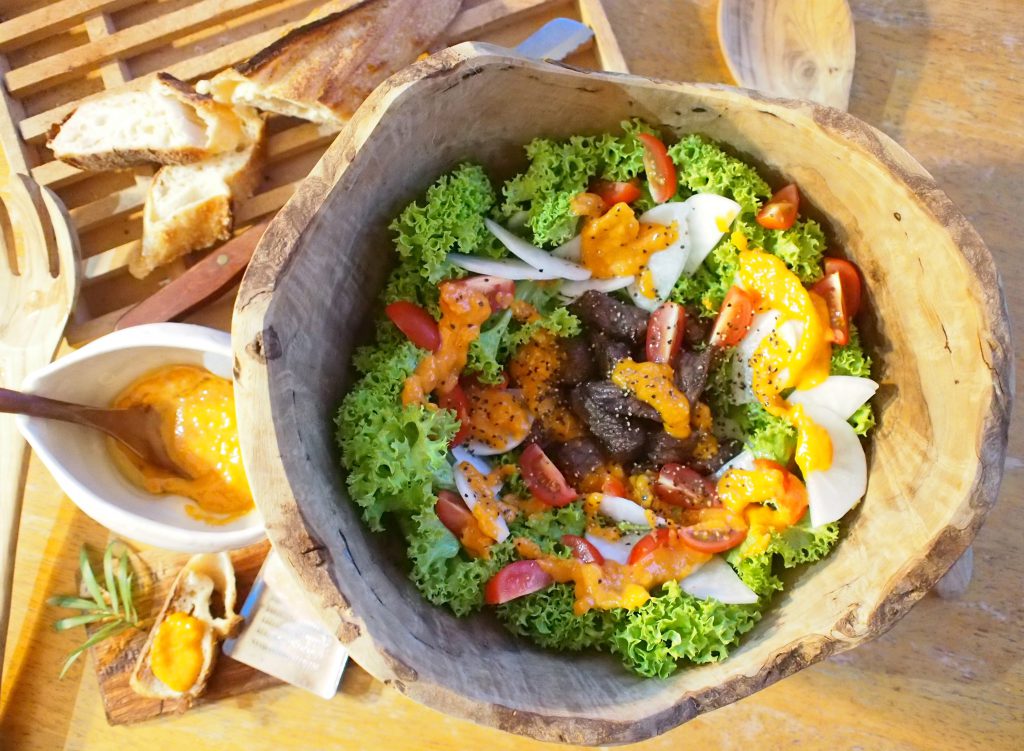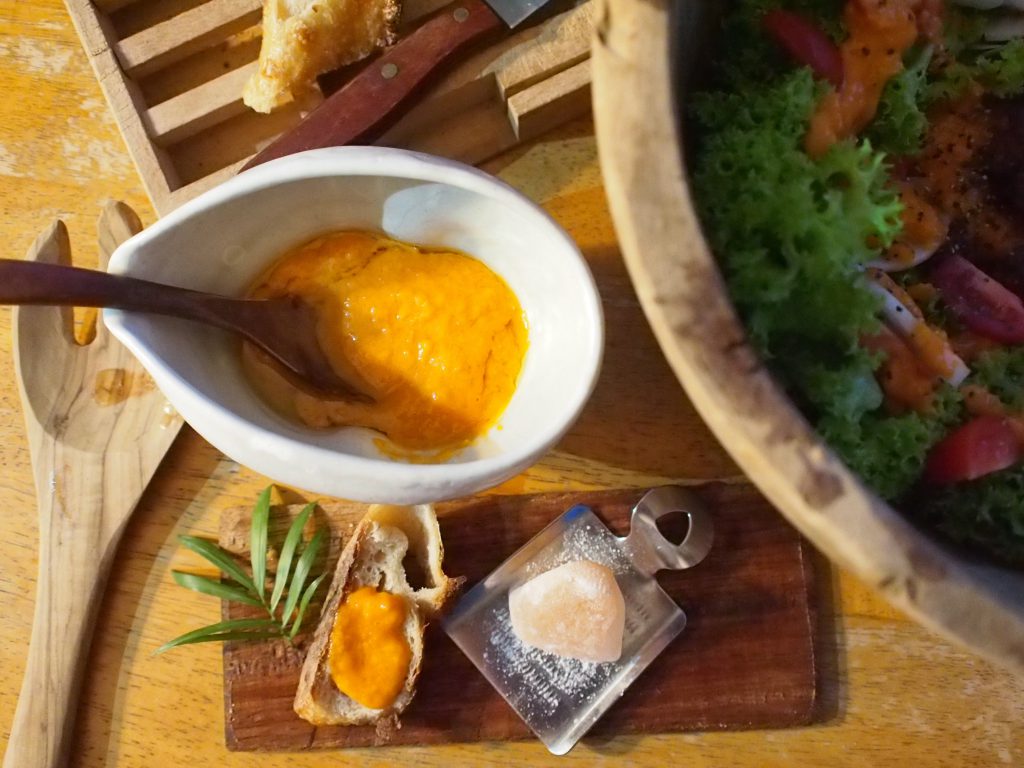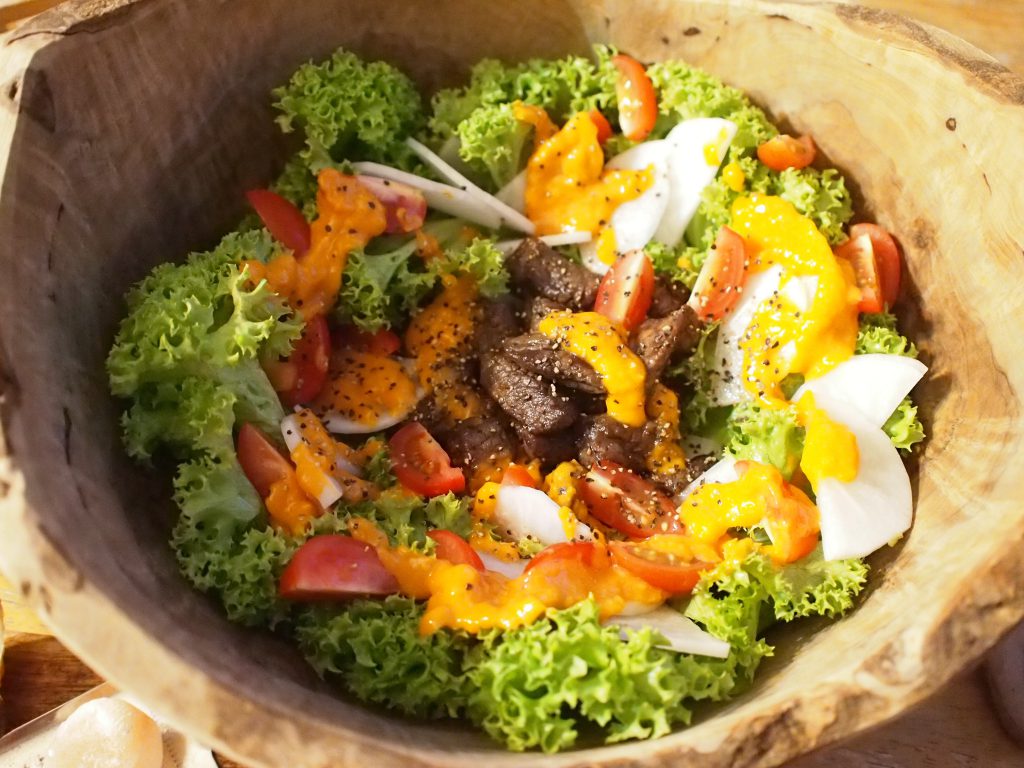 Even spreading over the bread is great!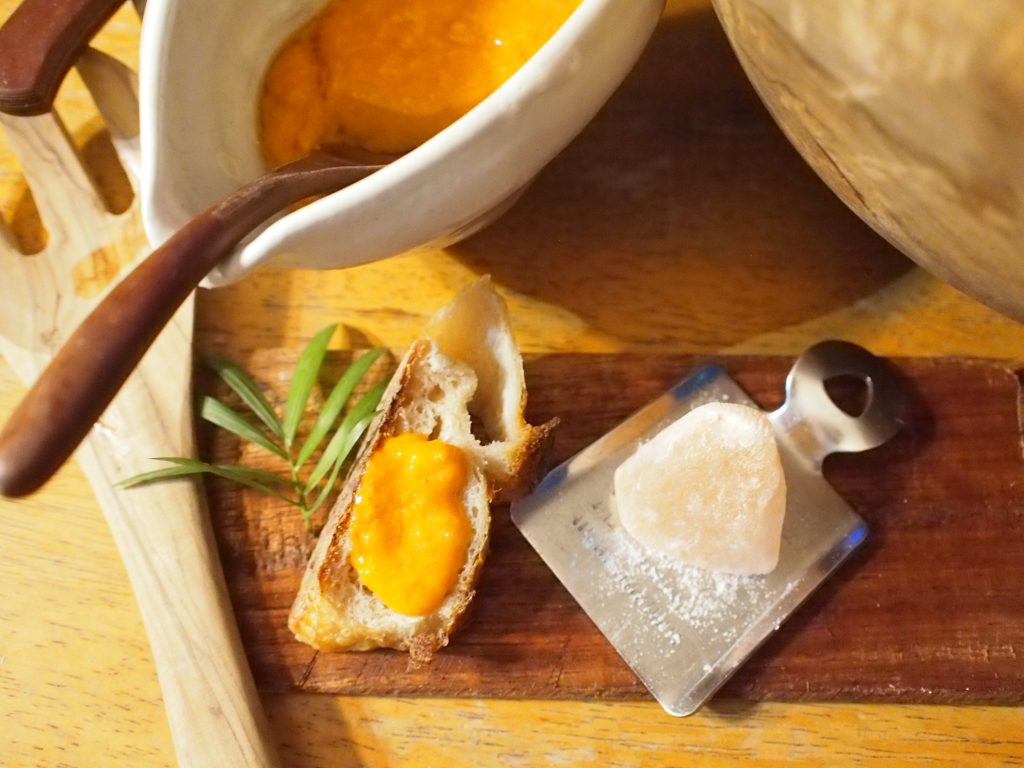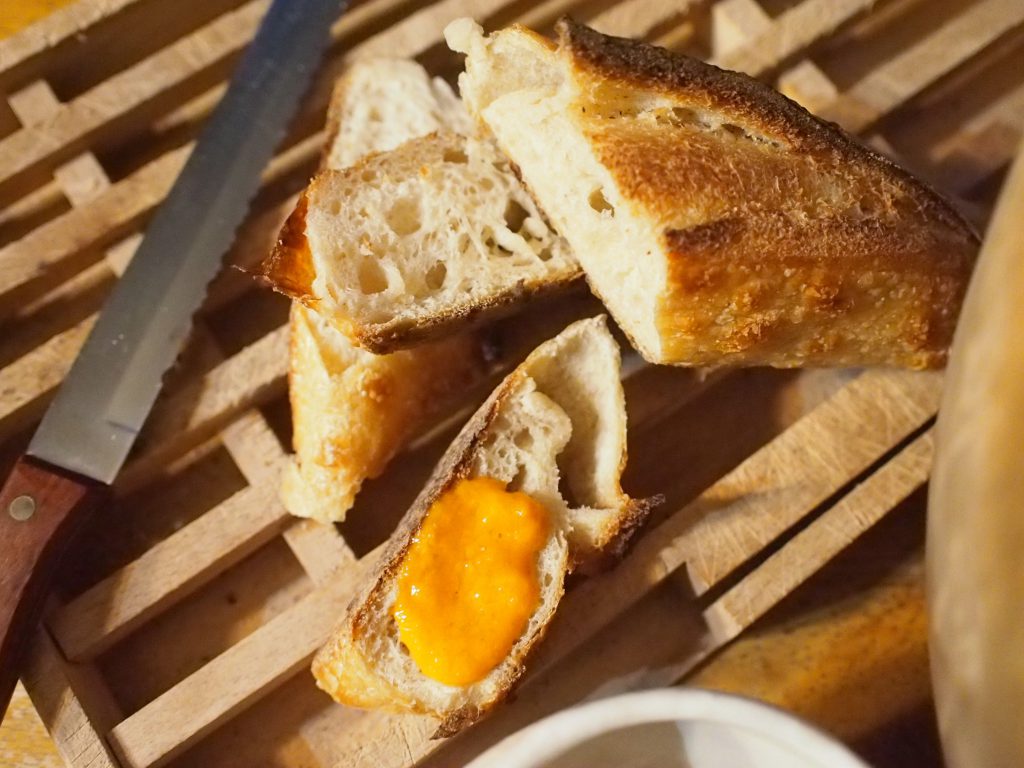 Would you like to try it? Yes of course you can, we might share this super star in our cooking class in October 🙂

Naoko xx