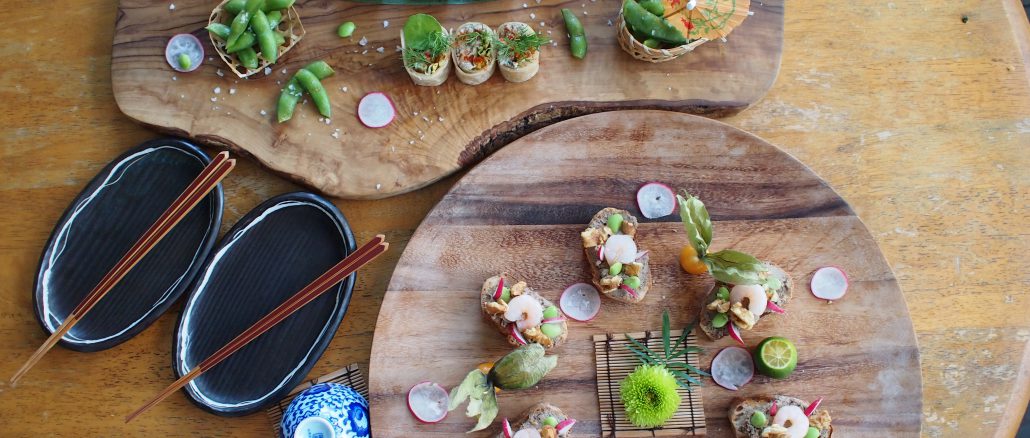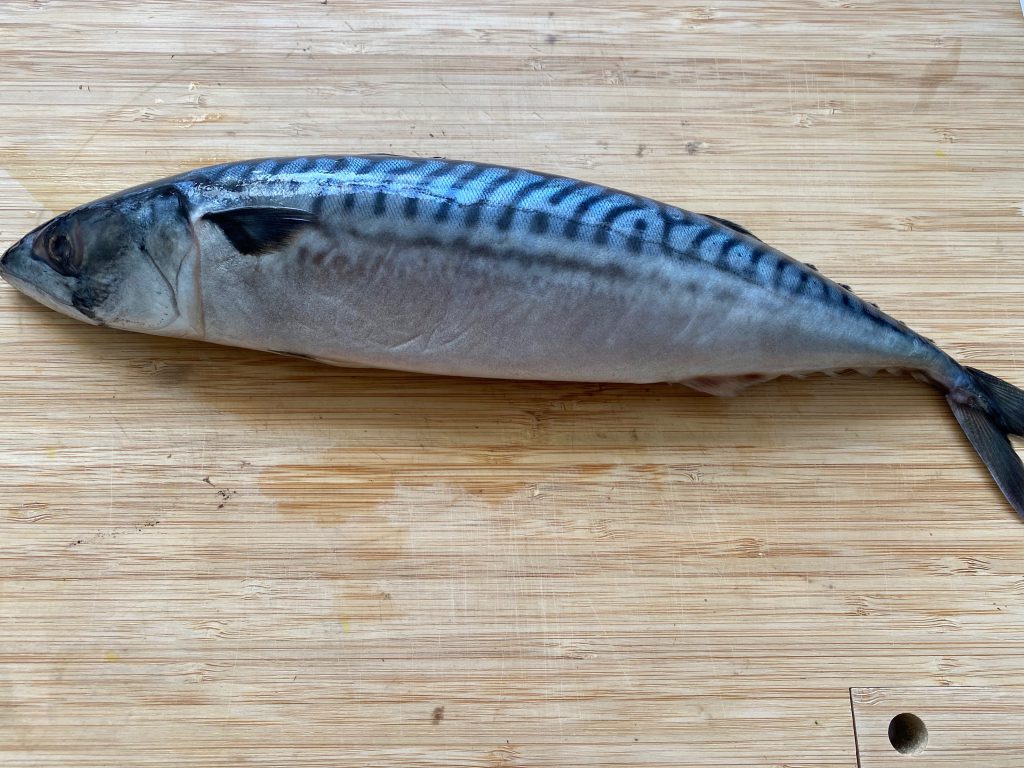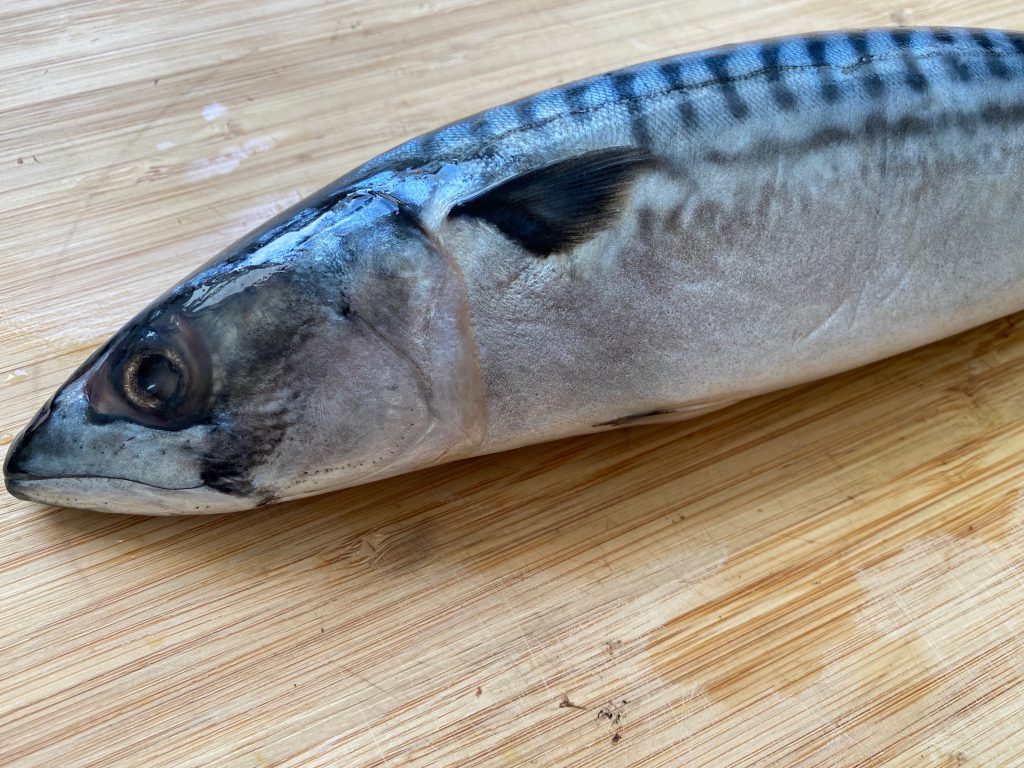 Mackerel's faces always make me smile since they seem like smiling to me 🙂
I cleaned the mackerel and smoked the fillets with apple tree chips.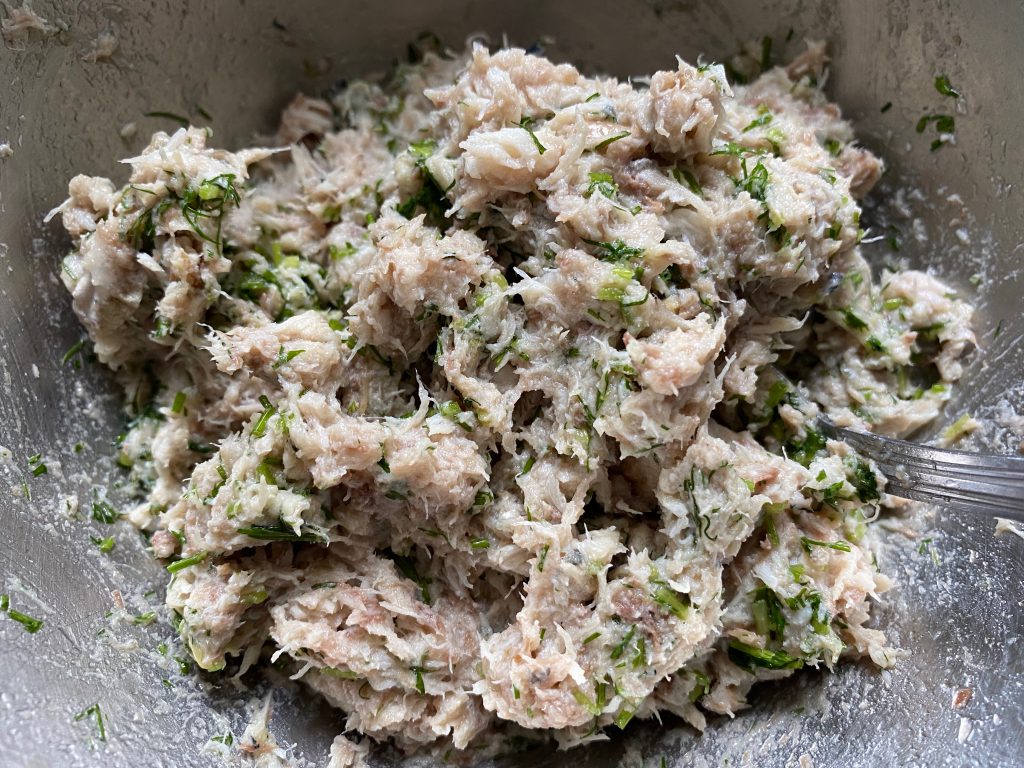 This is the home-smoked mackerel flakes that is seasoned with dill, Kombu powder and lemon juice. This packs a lot of great nutrition of mackerel.

Another homemade ingredient is Healthy Tasty Pork Liver Pate.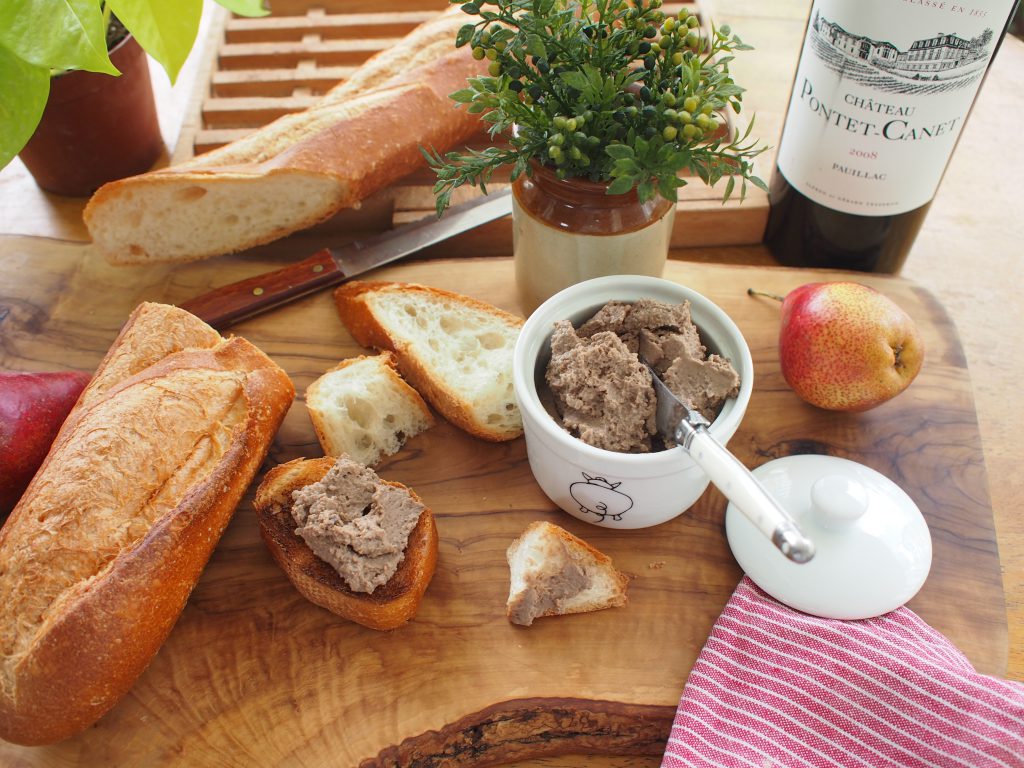 I removed any excess blood from the liver taking for 3 nights, hence this doesn't taste any liver-like smell at all. Also I use white Miso instead of cream cheese, so it is super low calories and cholesterol, which is pleasantly healthy.
Using these homemade food, I made a Japanese-style canapés.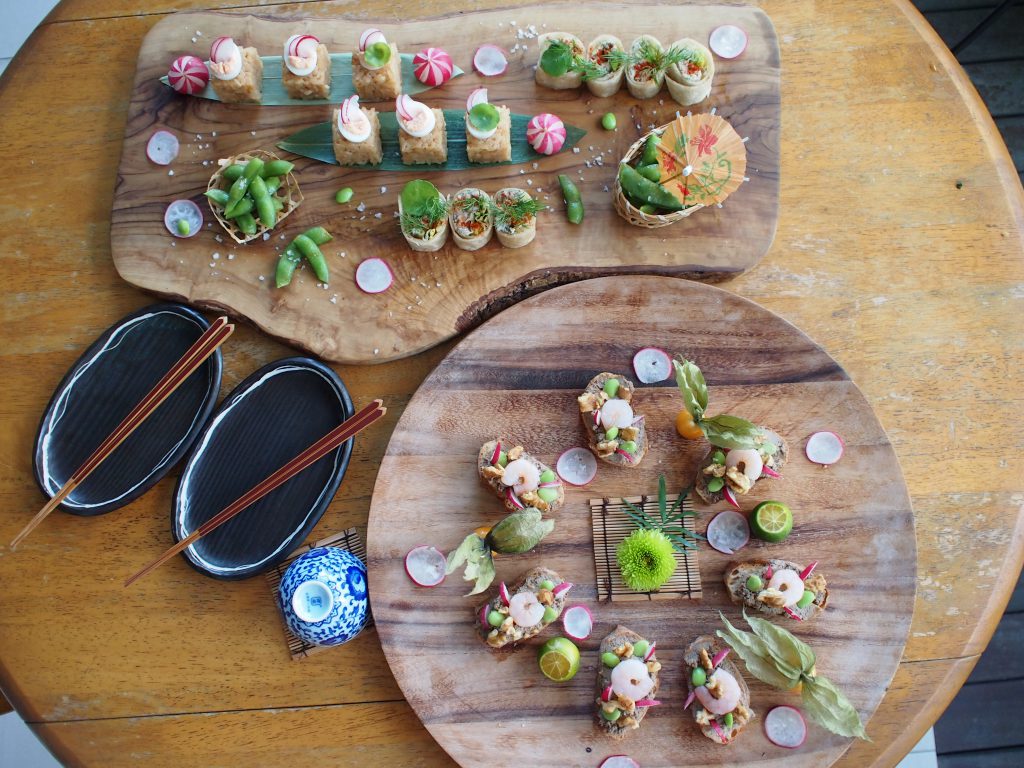 Home-smoked Mackerel Tortilla Wrap, Okowa (seasoned glutinous rice) with Truffle Egg, Healthy Pork Liver Pate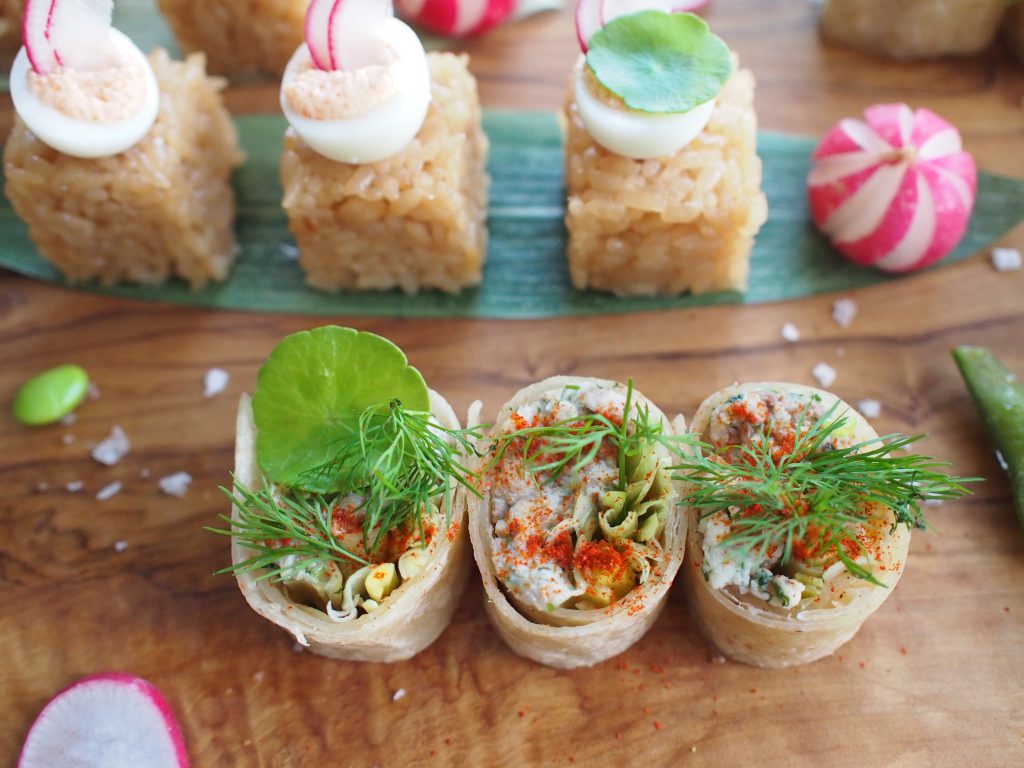 Mackerel Tortilla Wraps
Okowa with Truffle Egg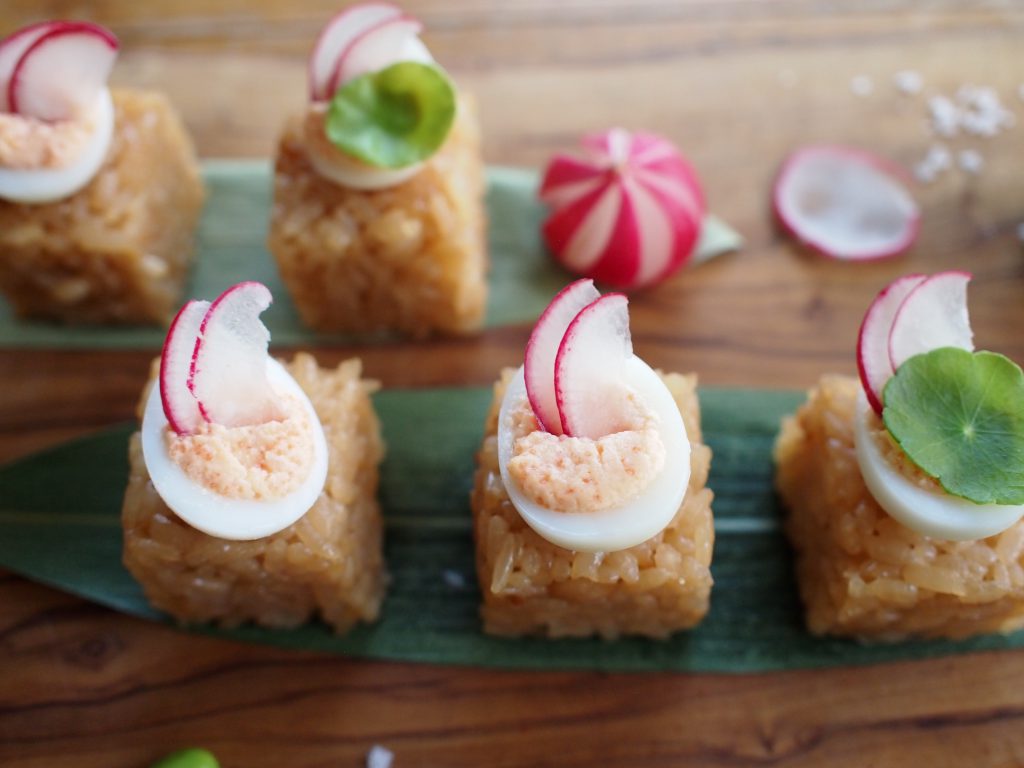 Spicy Edamame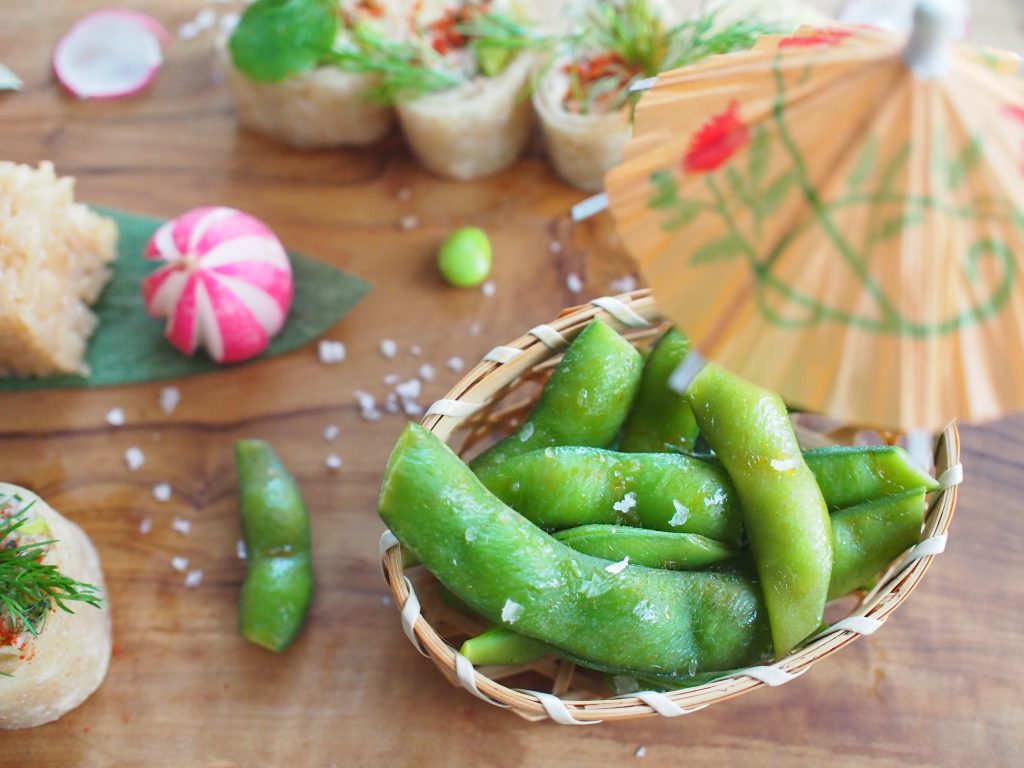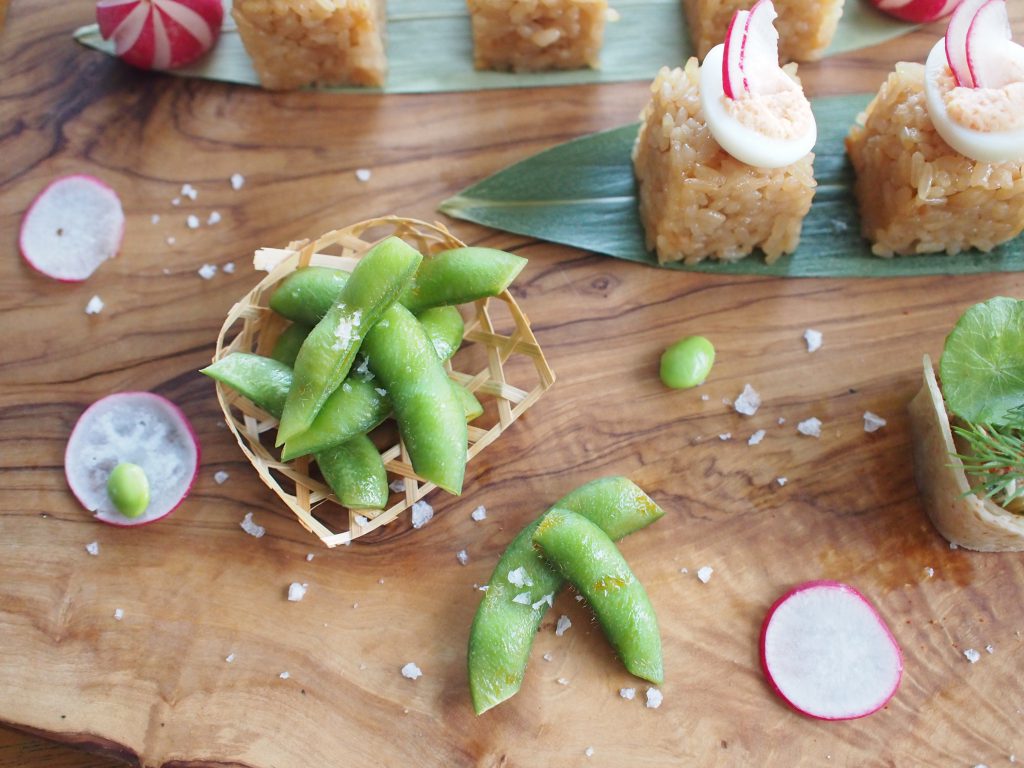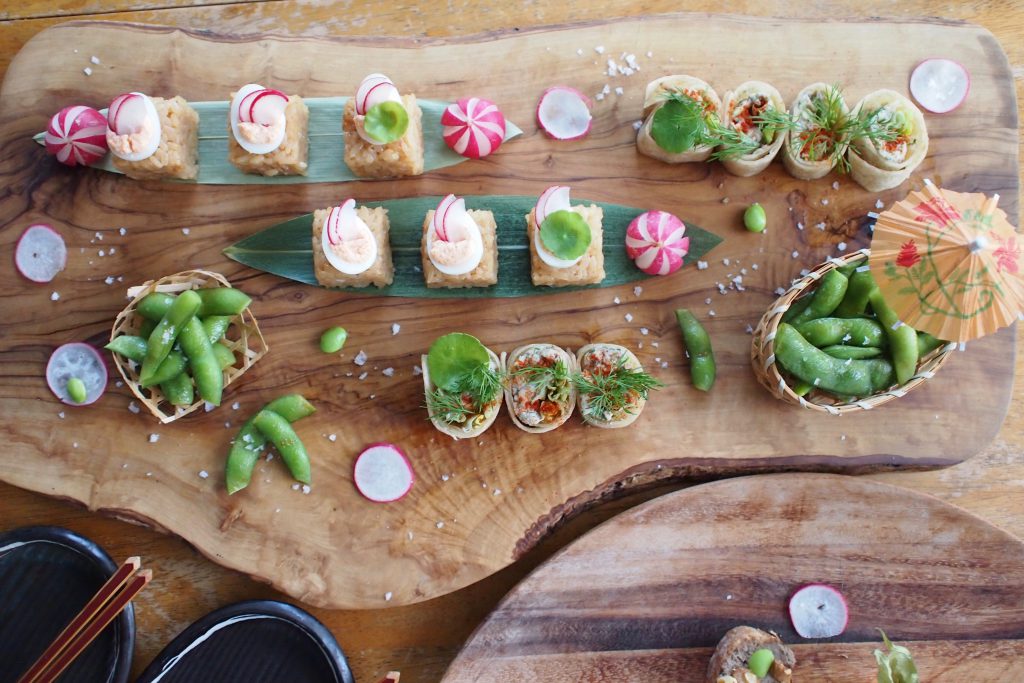 Healthy Pork Liver Pate Bruschetta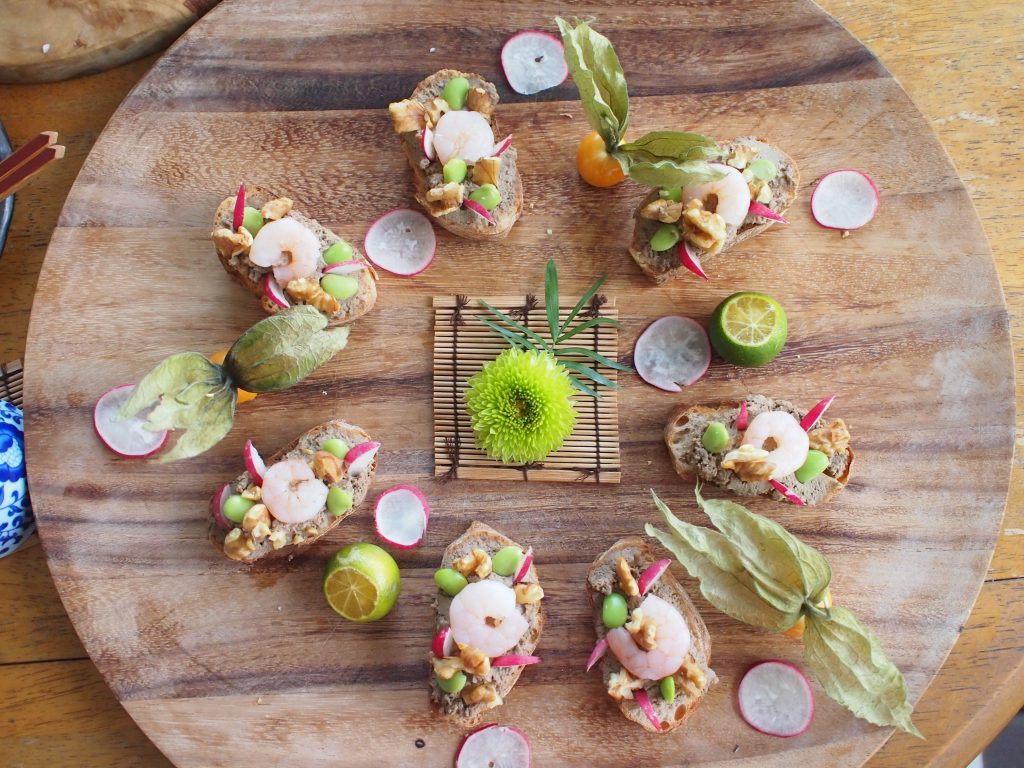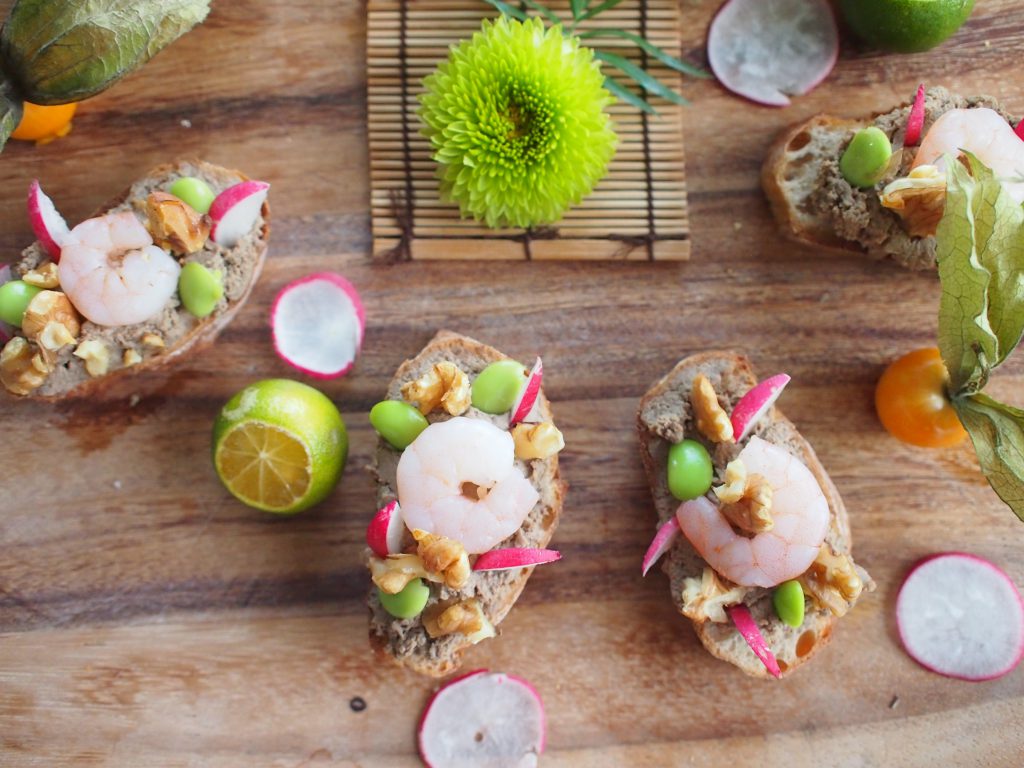 Garnished with shrimps, roasted smokey nuts, soy beans and radish.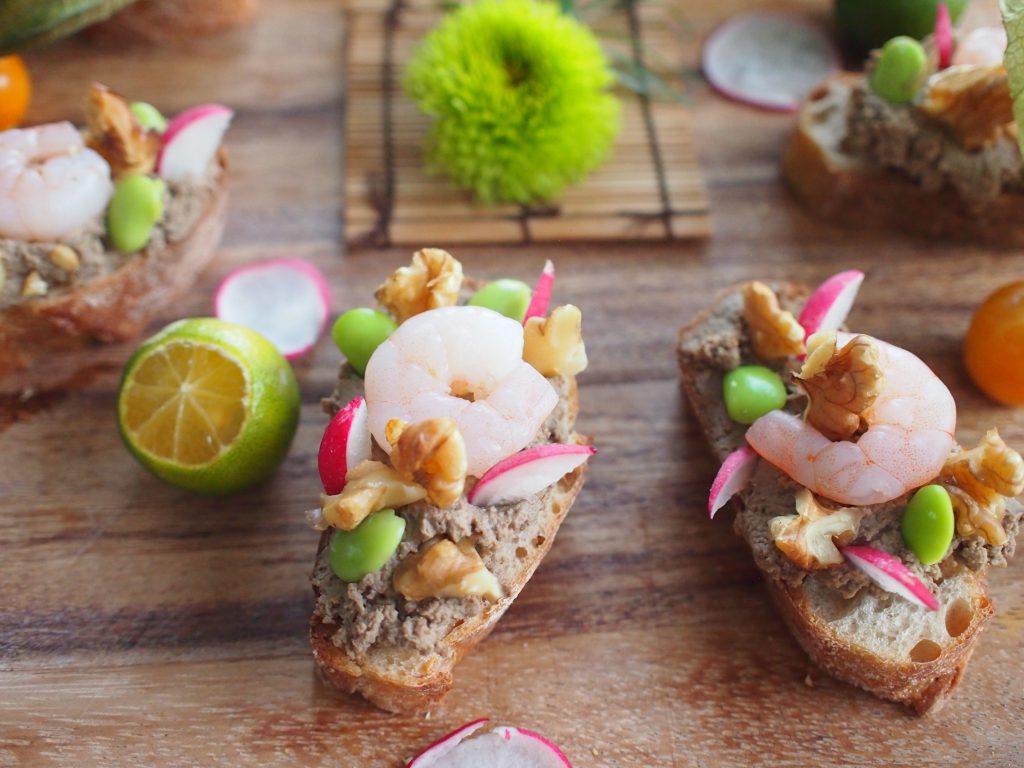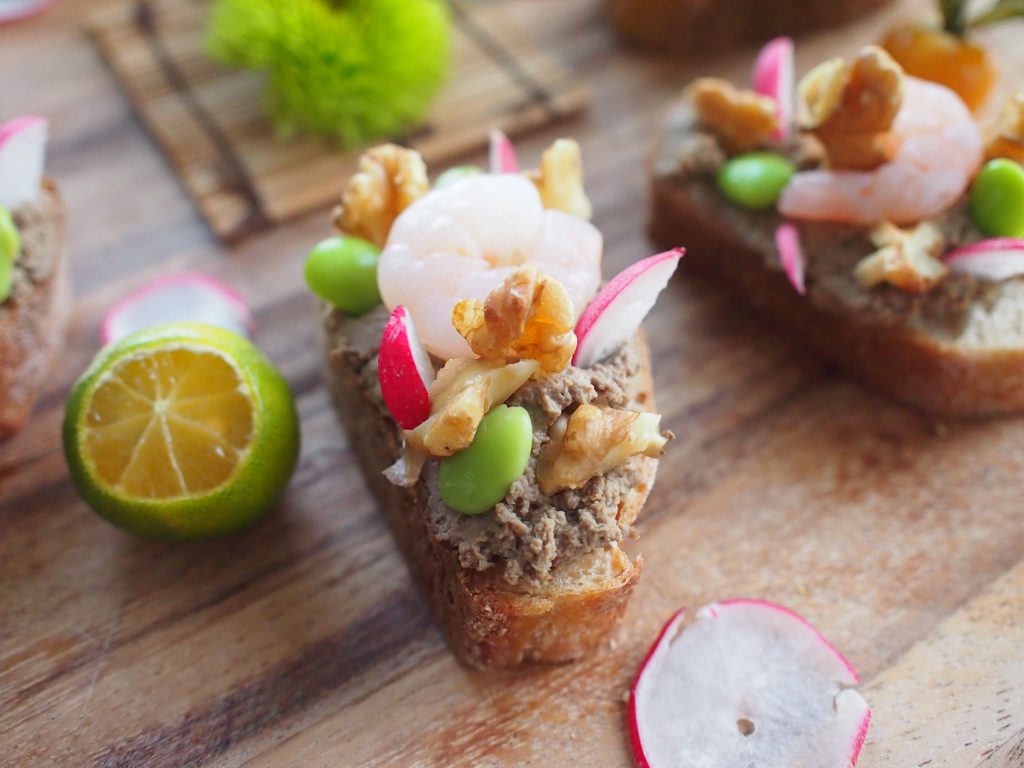 Ummm very protein-ful platter! 🙂


Hope you have a great week.

Naoko xx