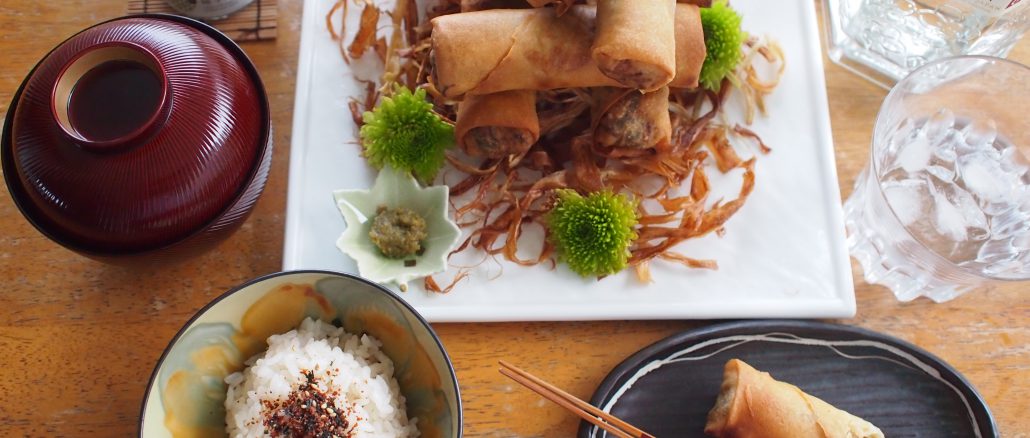 I admit I am a spring roll lover, whenever I order some dim sum, I can not ignore spring roll, definitely 🙂
Last Friday, I made Fried Friday for myself.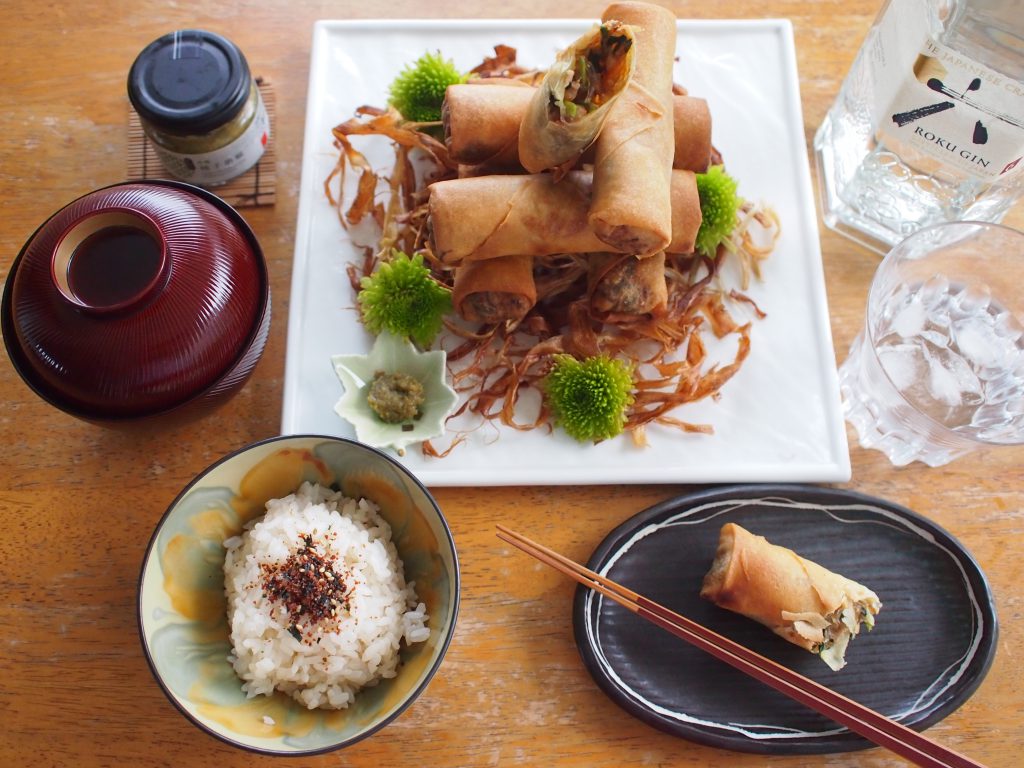 My spring roll is seasoned well during the cooking of the filling.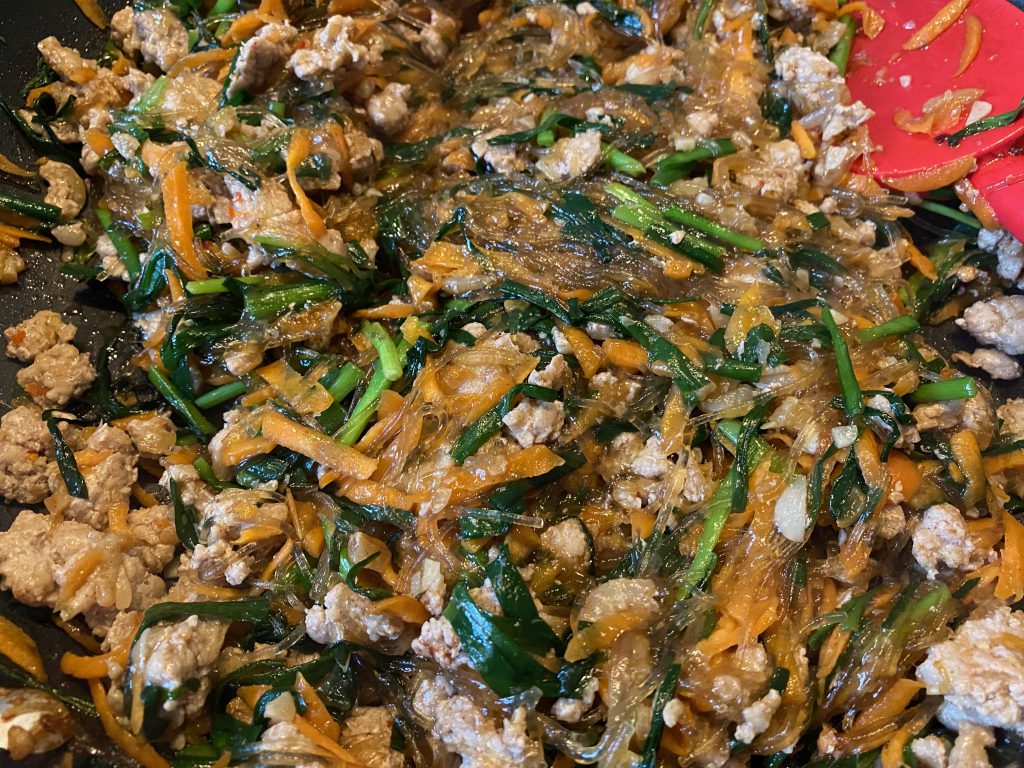 Lots of minced pork and veggies, which is delightful!
Served with deep-fried burdock and Yuzu Kosho paste (Yuzu pepper paste), we do not need soy sauce as I said the filling is enough flavoured.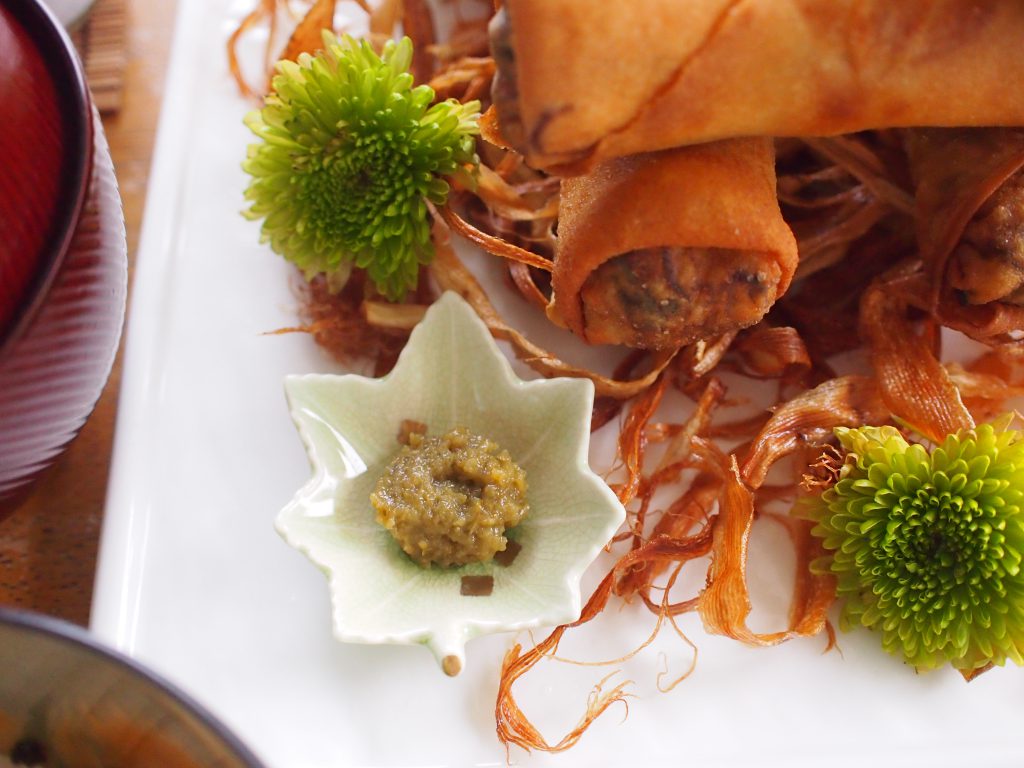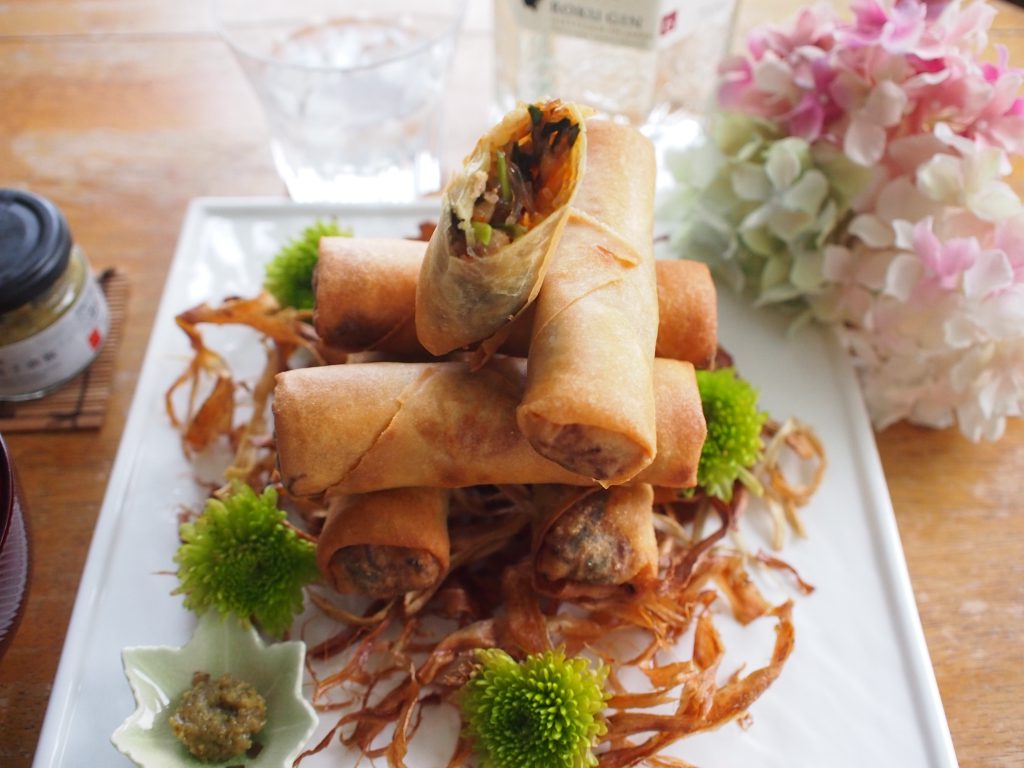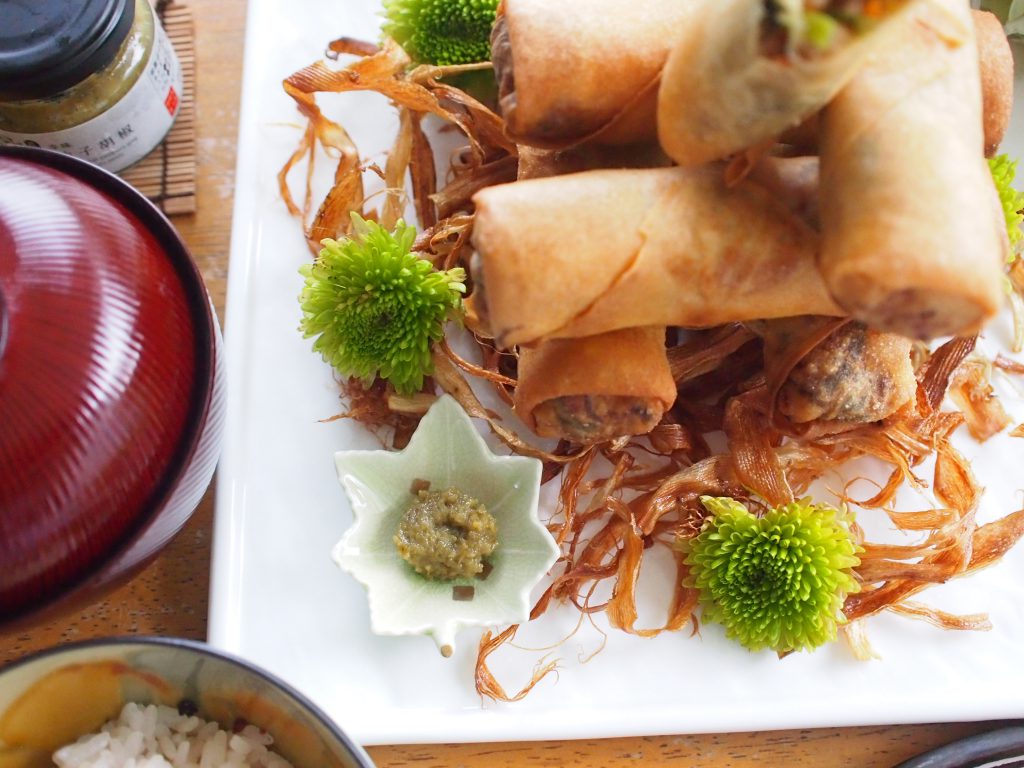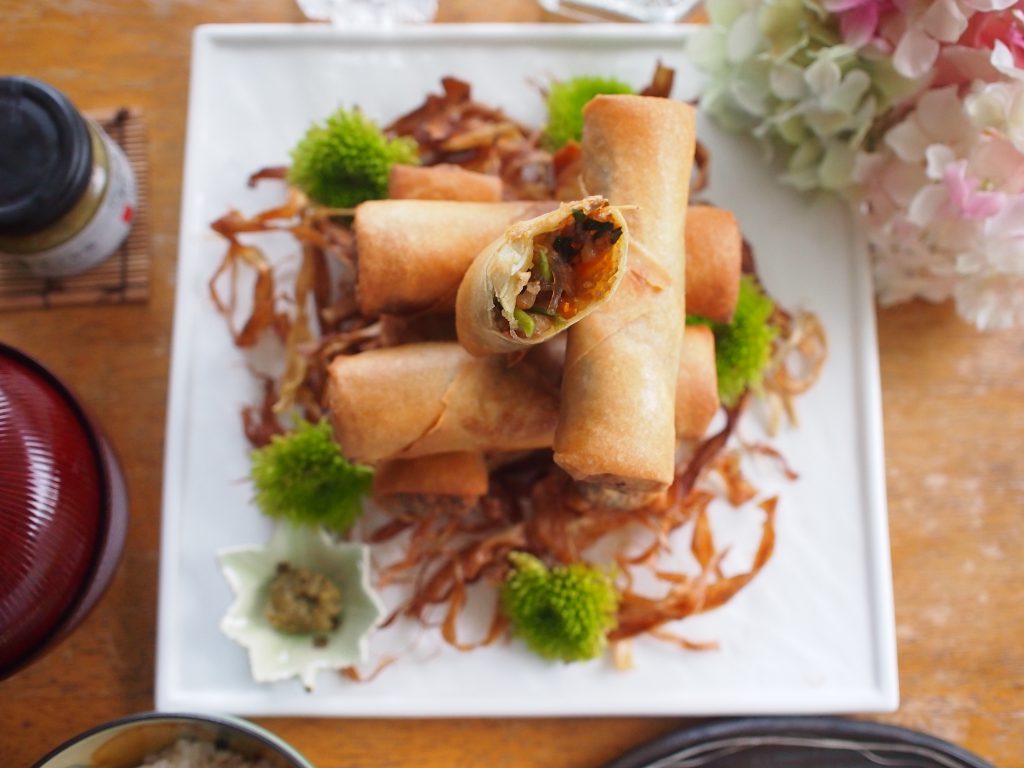 Huuuuu I was full but now these photos make me crave again! 🙂

Wishing you a calm week.

Naoko