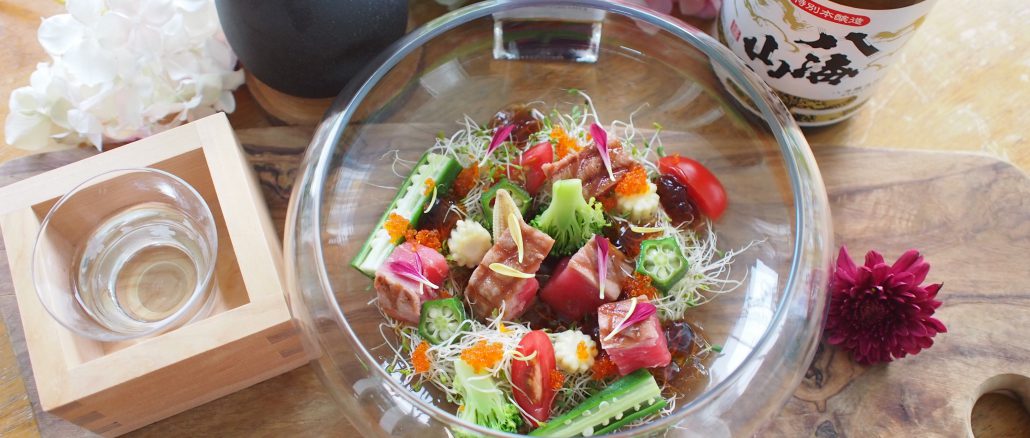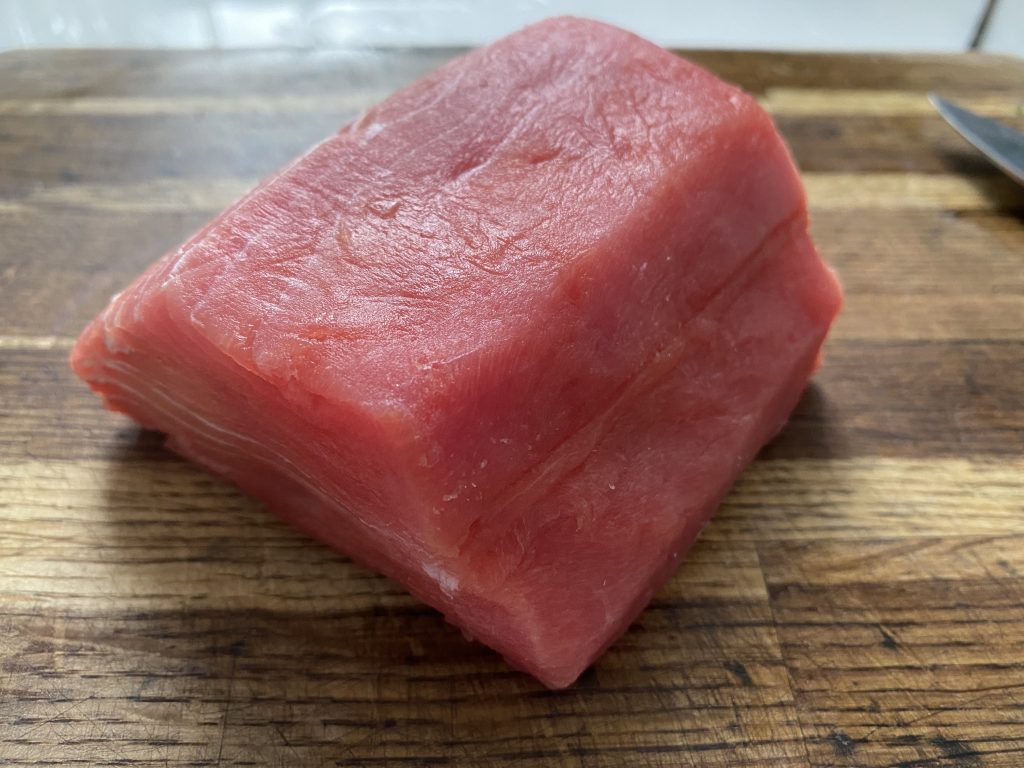 Look at this beauty!
That inspired me to make another traditional Japanese food that is mostly made in hot summer season in Japan.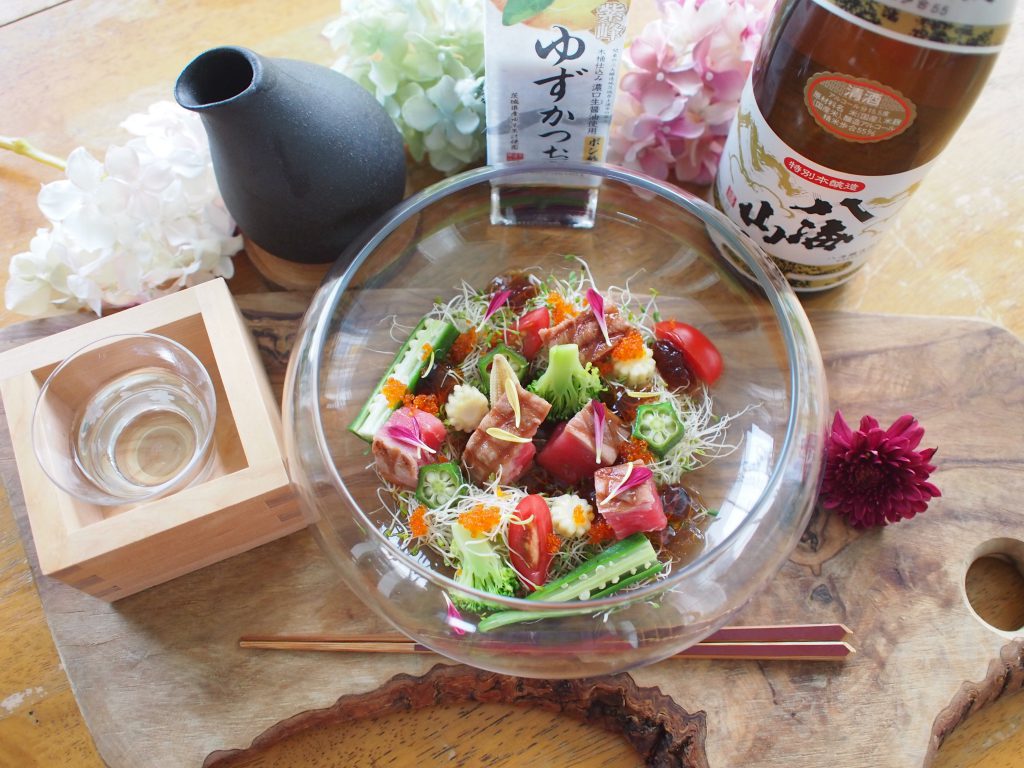 Maguro no Tataki
I lightly seared the surface of Tuna chunk and created a nice extra flavour.
What an appetising sizzling sound!
Tada!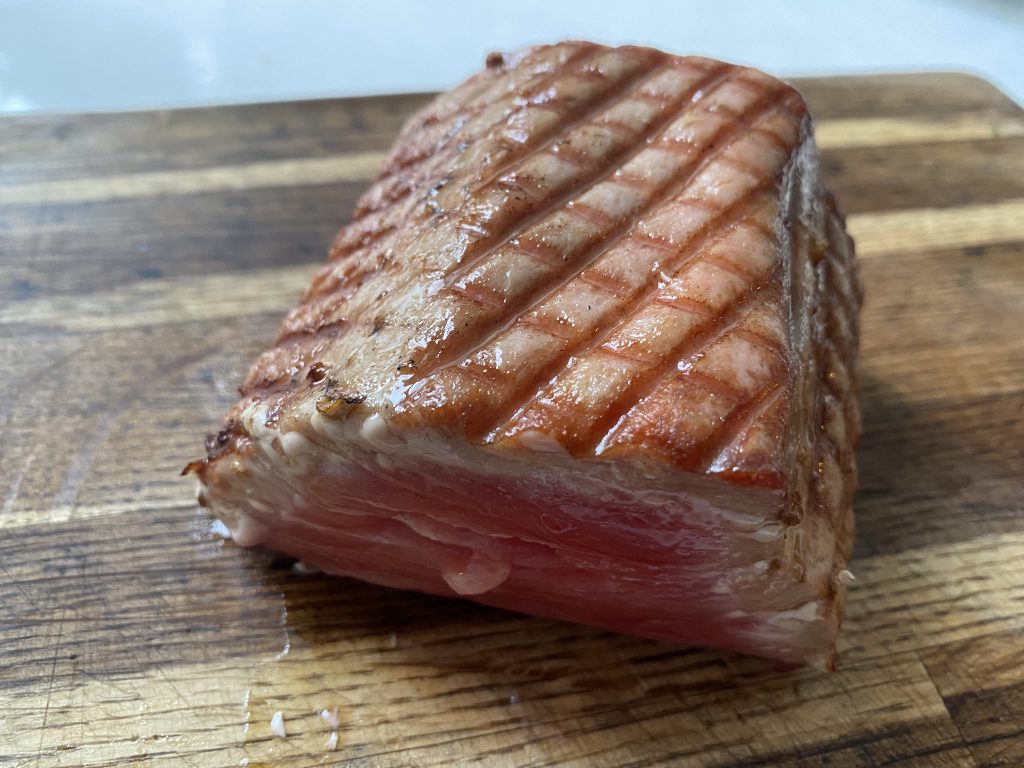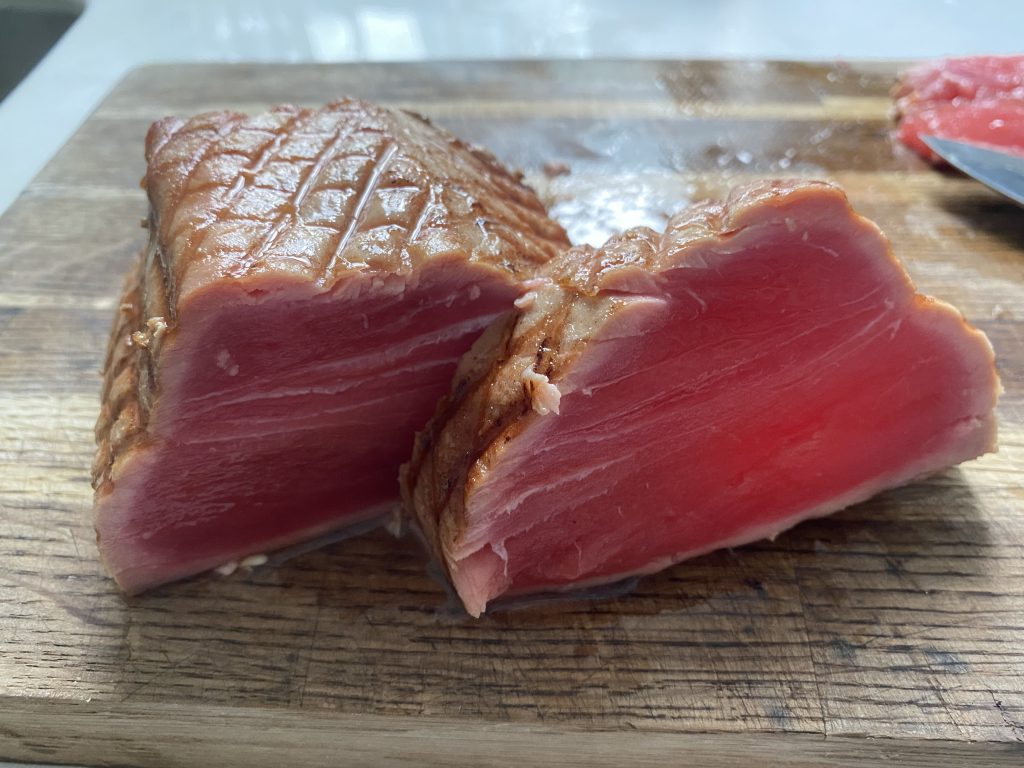 Perfectly beautiful ruby that is utterly gem!
Then that turned into healthy but nutritious dish.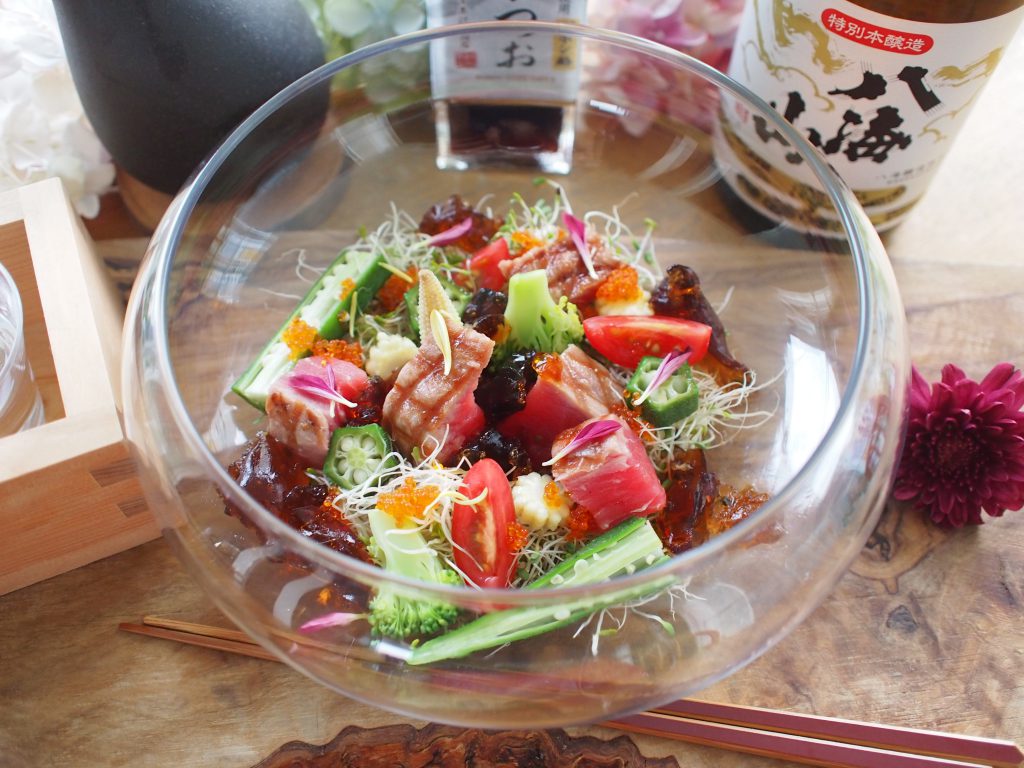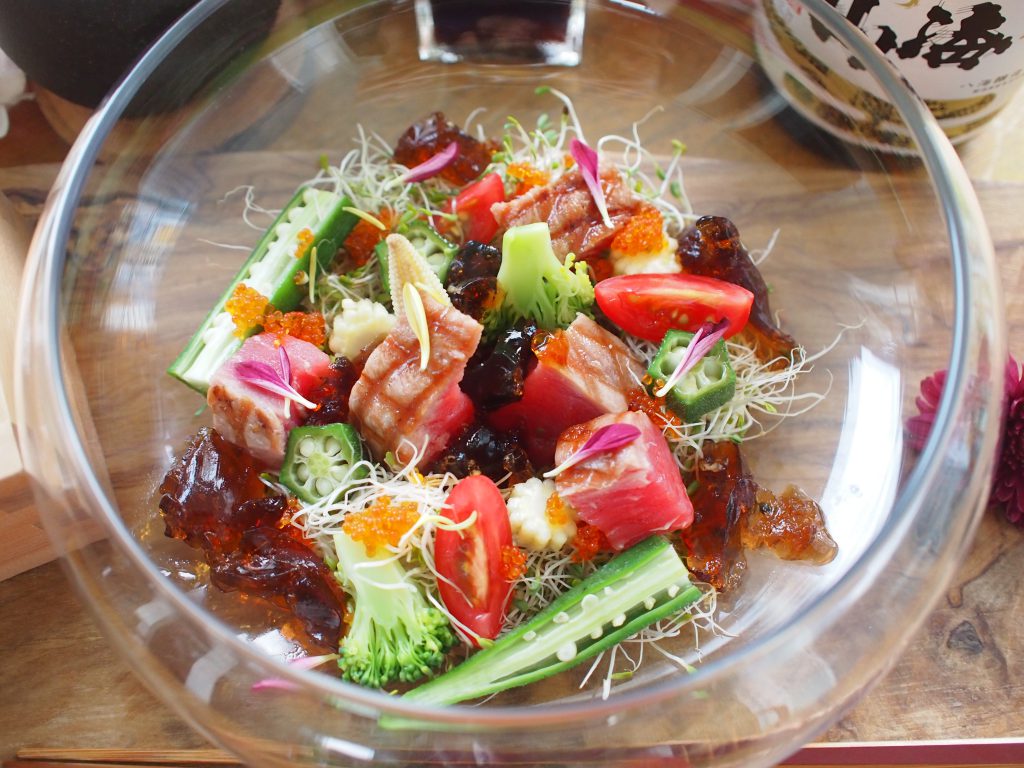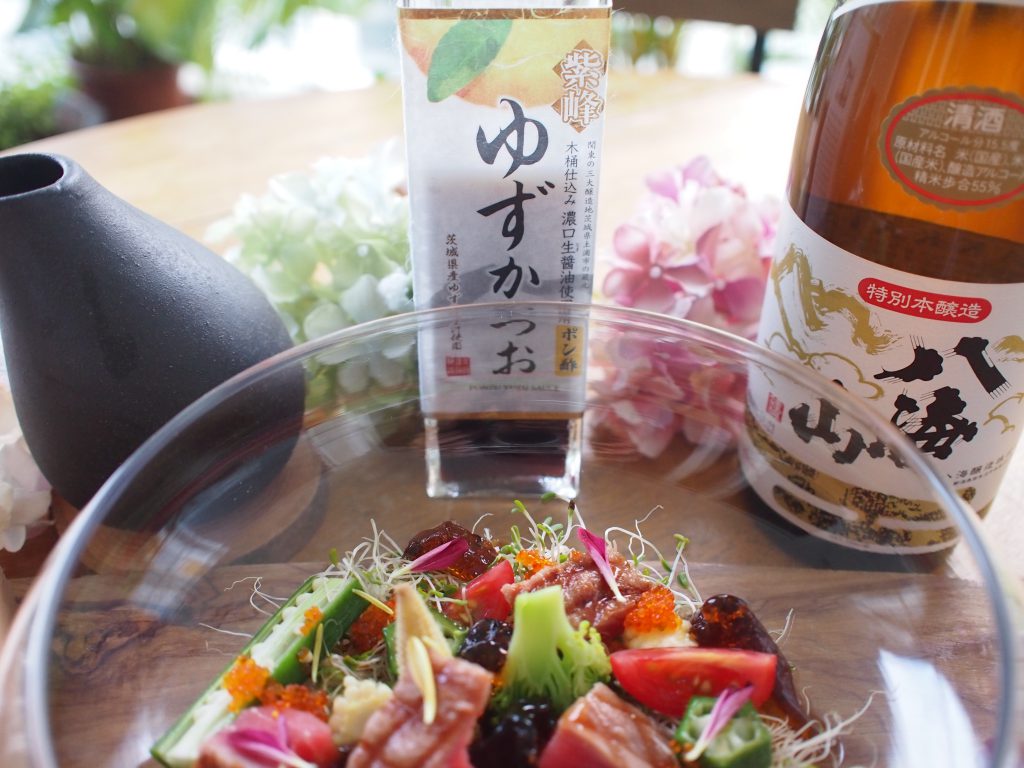 Only thing you should do is buying this super delicious Ponzu from MoguShop.
We can not dine out at this moment, however you can indulge yourself as long as you gain some quality ingredients.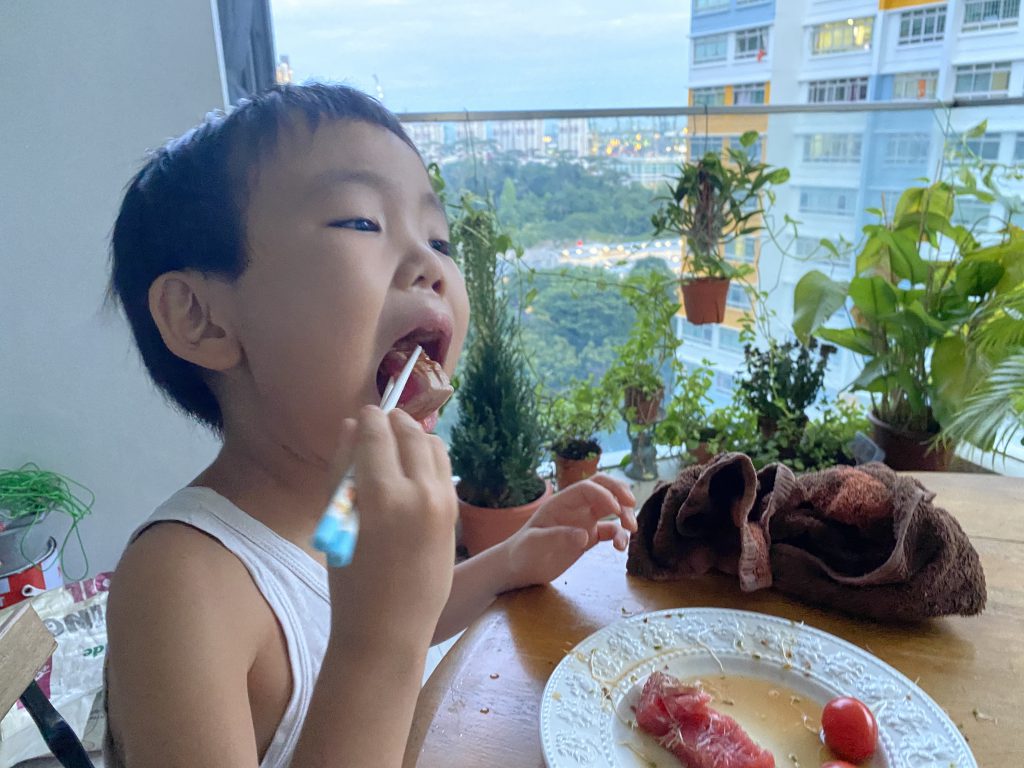 By the way, I met amazingly tasty and freshest oyster from Tiong Bahru Market recently.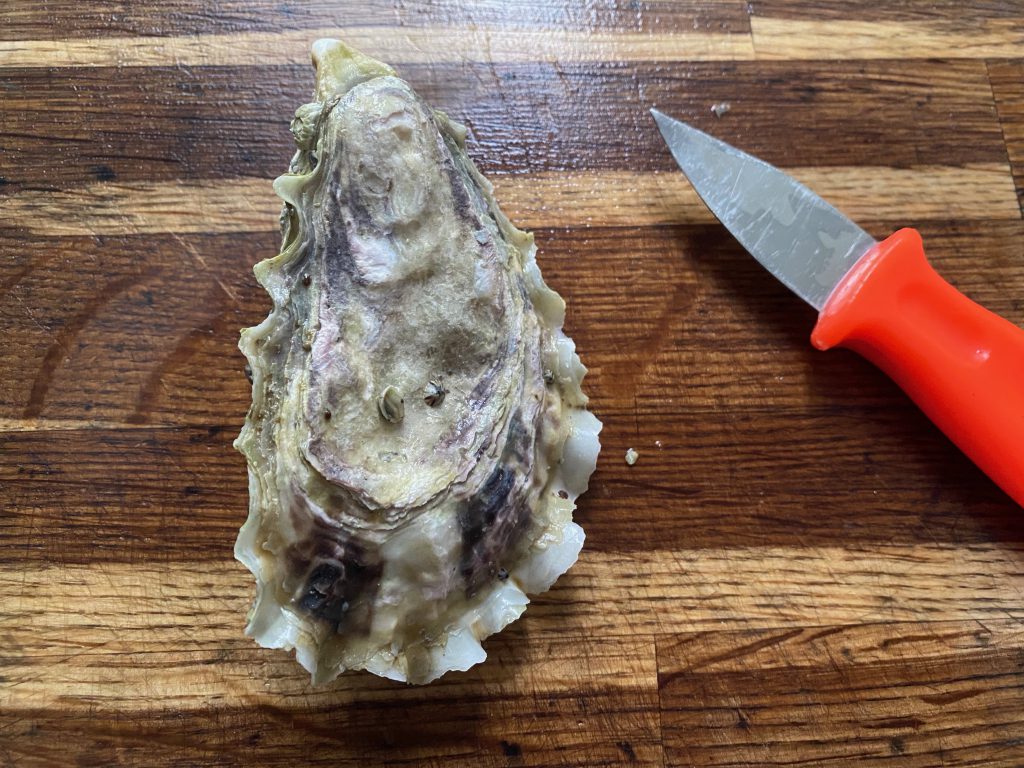 To be honest, I comfortably say this Canadian oyster is the best one I ate in Singapore.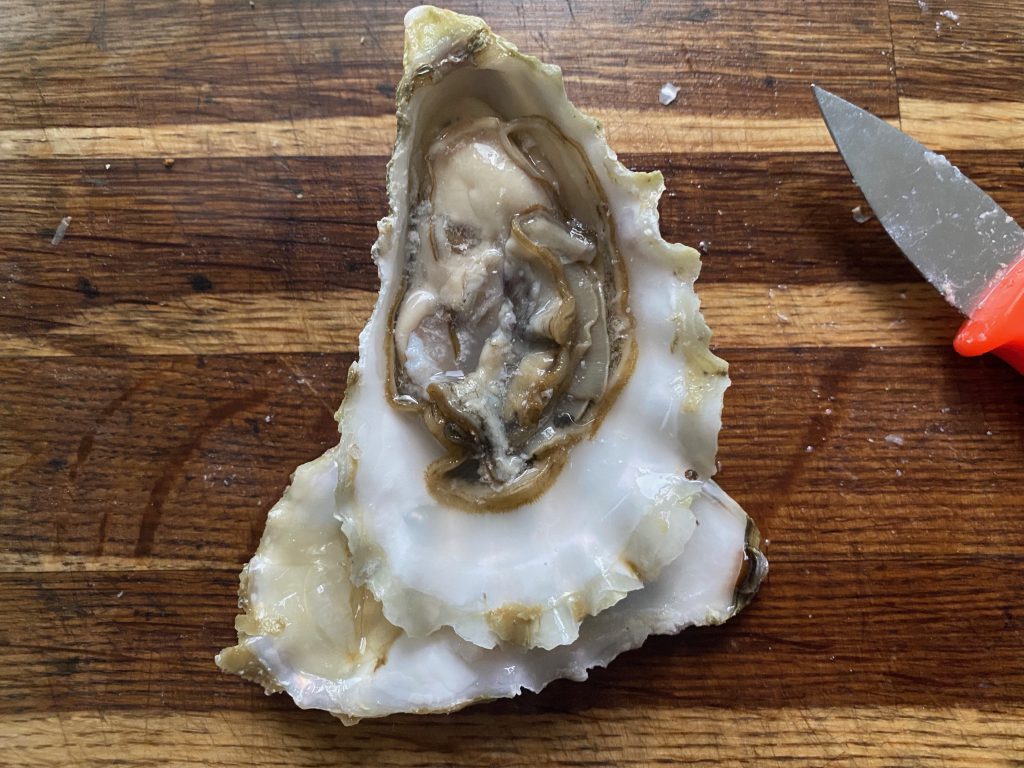 It was subtle sweetness but was the juiciest and cleanest taste ever.
Oyster is the best treatment for myself after my work 🙂
Definitely worth popping in the fishmonger when you have a chance to visit Tiong Bahru area.

Have a lovely weekend!

Naoko xx