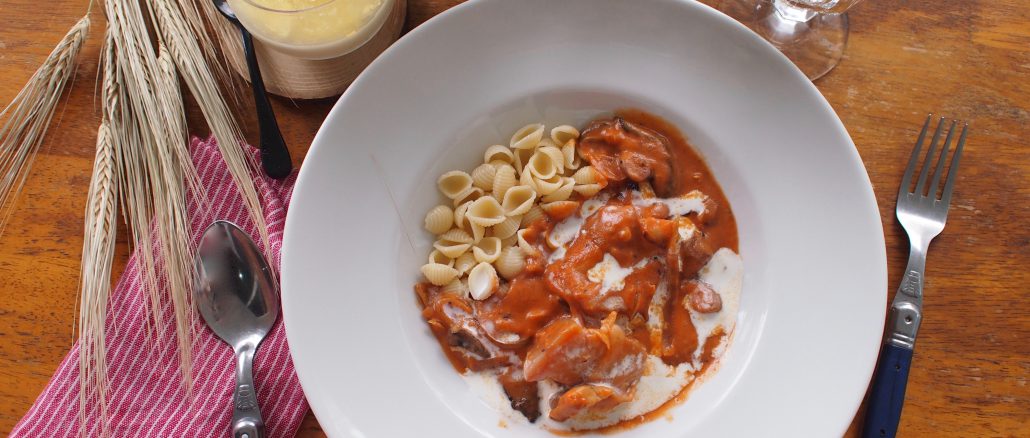 This Russia originated food is perfect for busy day since all are in one bowl and simple cooking. I couldn't be more grateful for this hearty meal because everybody loves this creamy sauce in my family!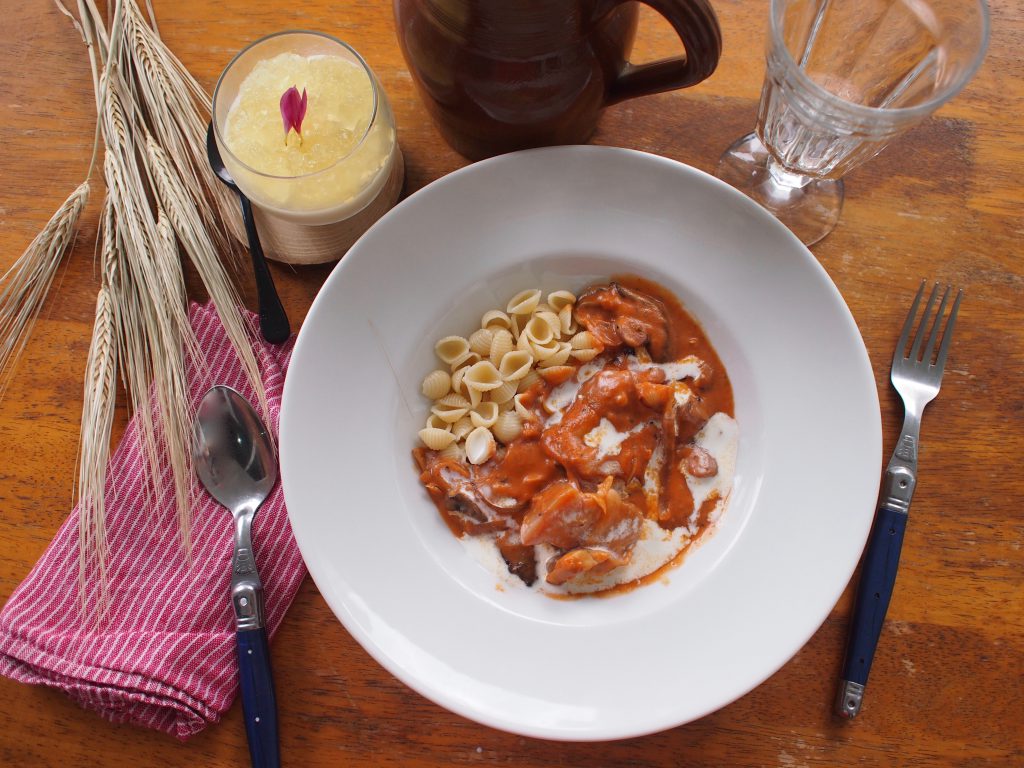 That is always a winner for kids.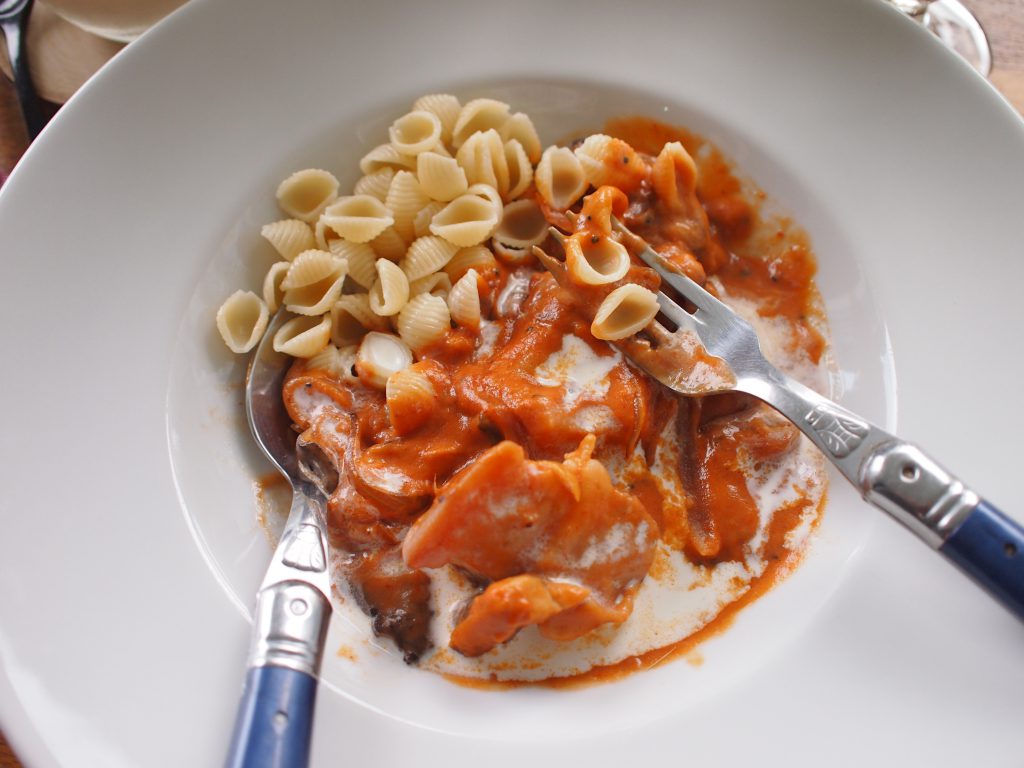 Usually I garnish minced parsley on top, however I didn't have it in my fridge on that day, so never mind, just keep on 🙂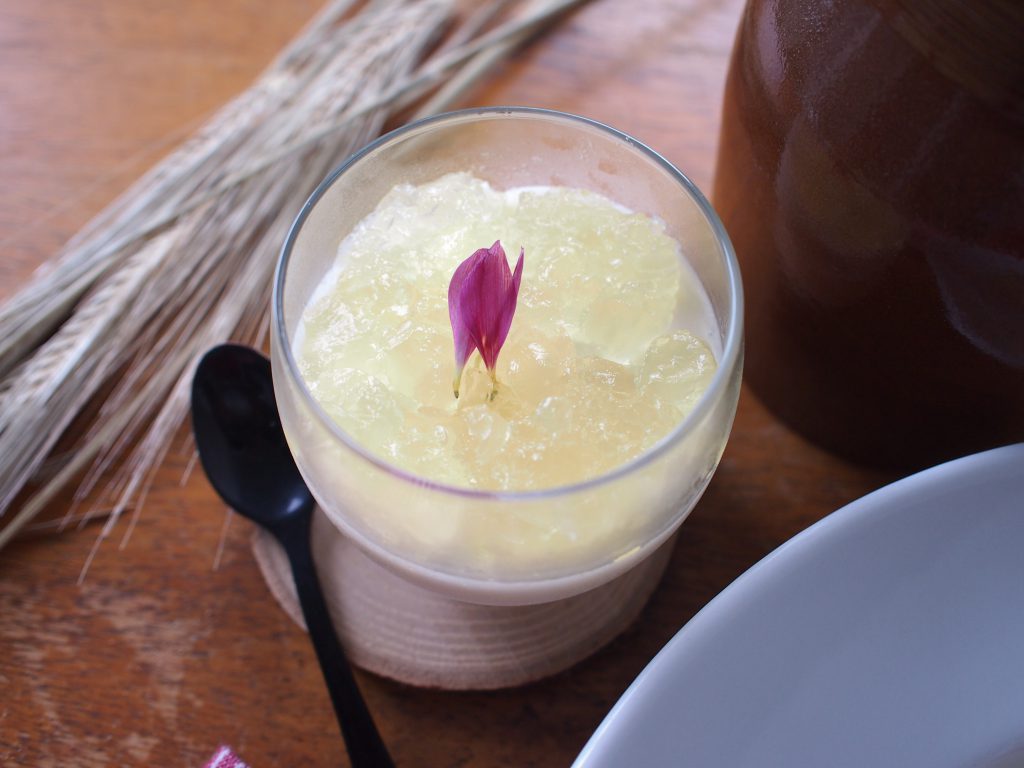 Aw yeah, who resist Panna Cotta?