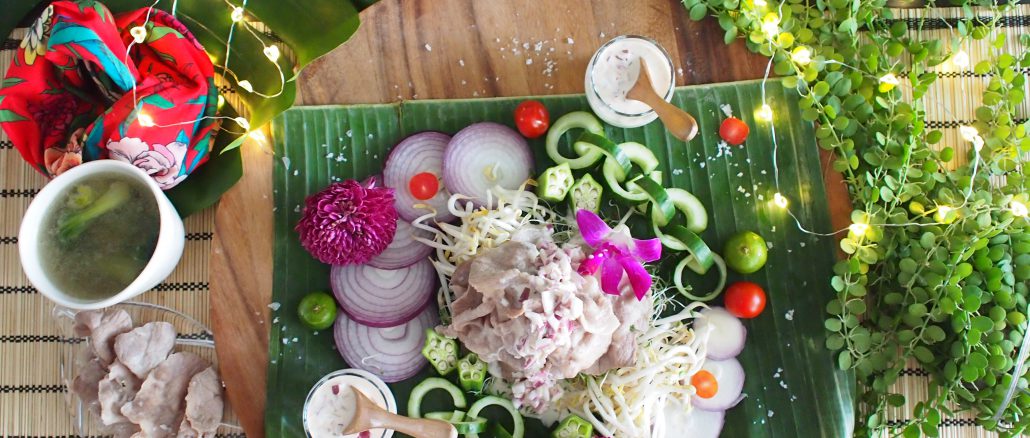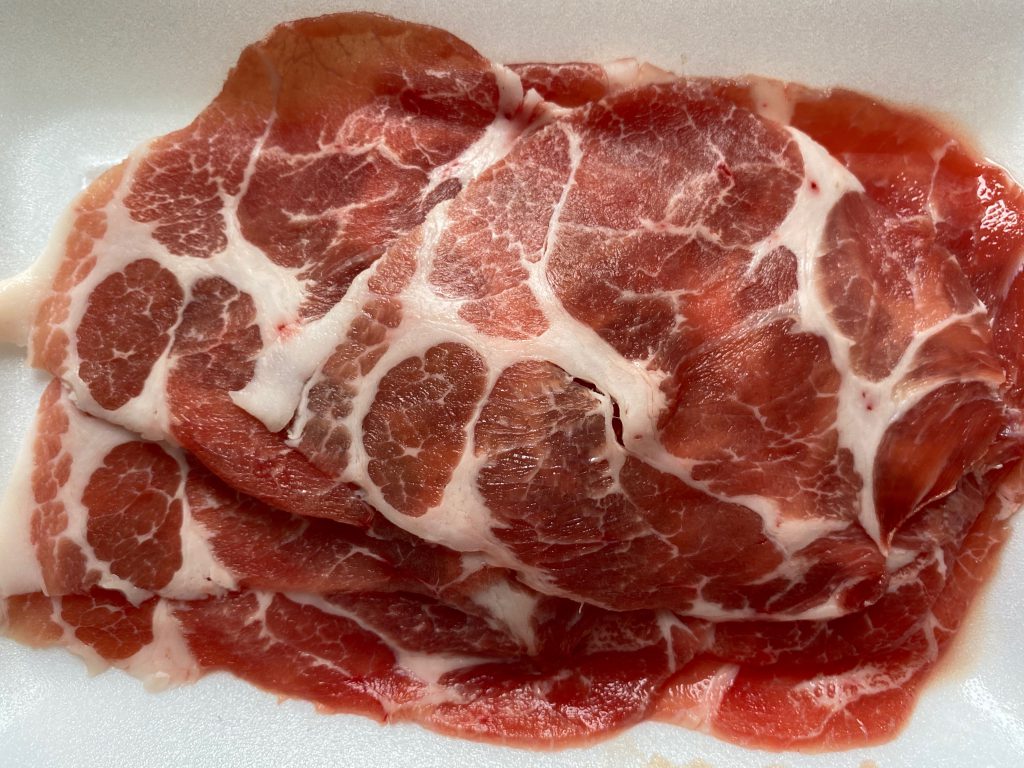 Look at this beautiful sliced Hokkaido Pork Collar meat!
That is divine, rich, creamy and slightly sweet taste and the texture of melt in mouth is exactly like powdery snow!
Our partner MoguShop deals this quality meat in Singapore, which is great.

The other day when I had no time to cook properly, I made our dinner using that pork meat.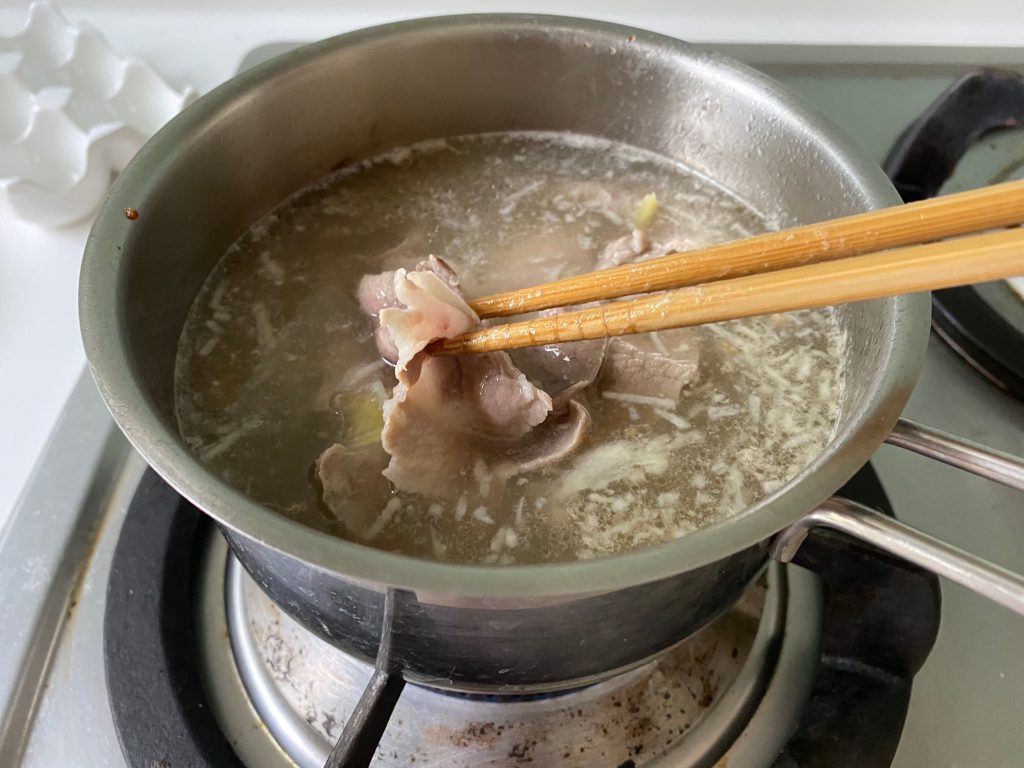 Shabu Shabu (my made-up word which means 'briefly boil') the Hokkaido Pork in garlicky & gingery water, and allow the beautiful lacy pork to be room temperature. I'm sure this is the best way for appreciating the rich and slightly sweet and melt in mouth texture & flavour of the pork.
Then we can make up the soup from the stock, which was no waste 🙂

My cooking was that's it! So quick! Then I just made a plate presentation.
Be Colourful, Be Vibrant, Be Bold.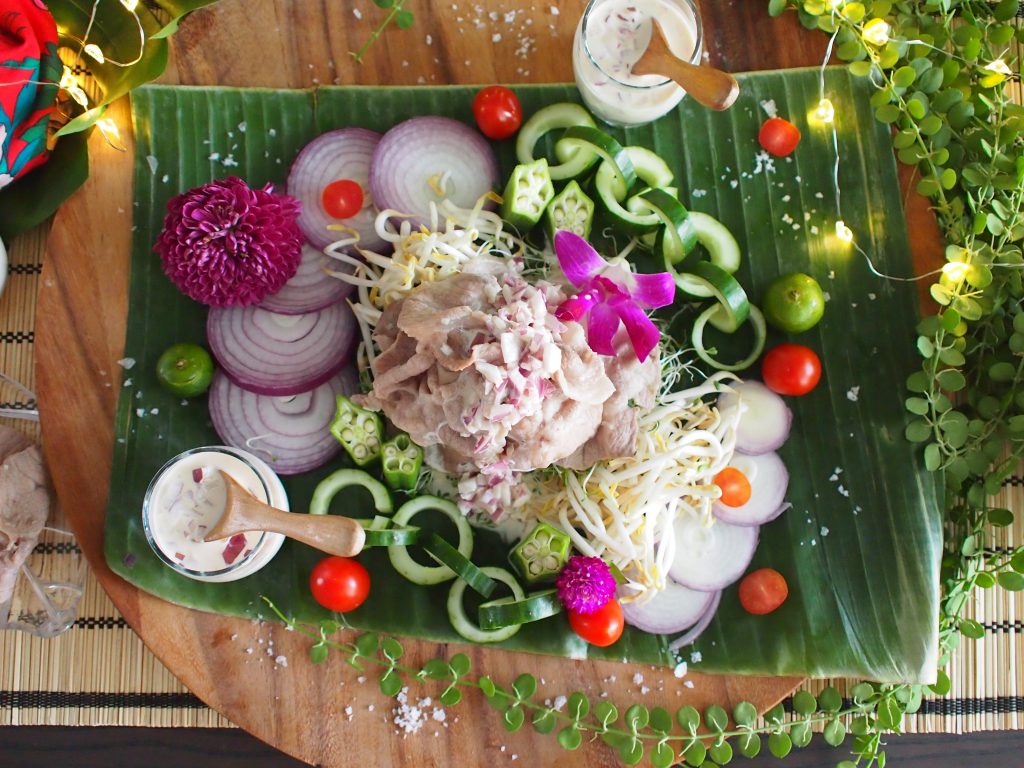 We don't add any oil to the yogurt dressing, which is so healthy and light.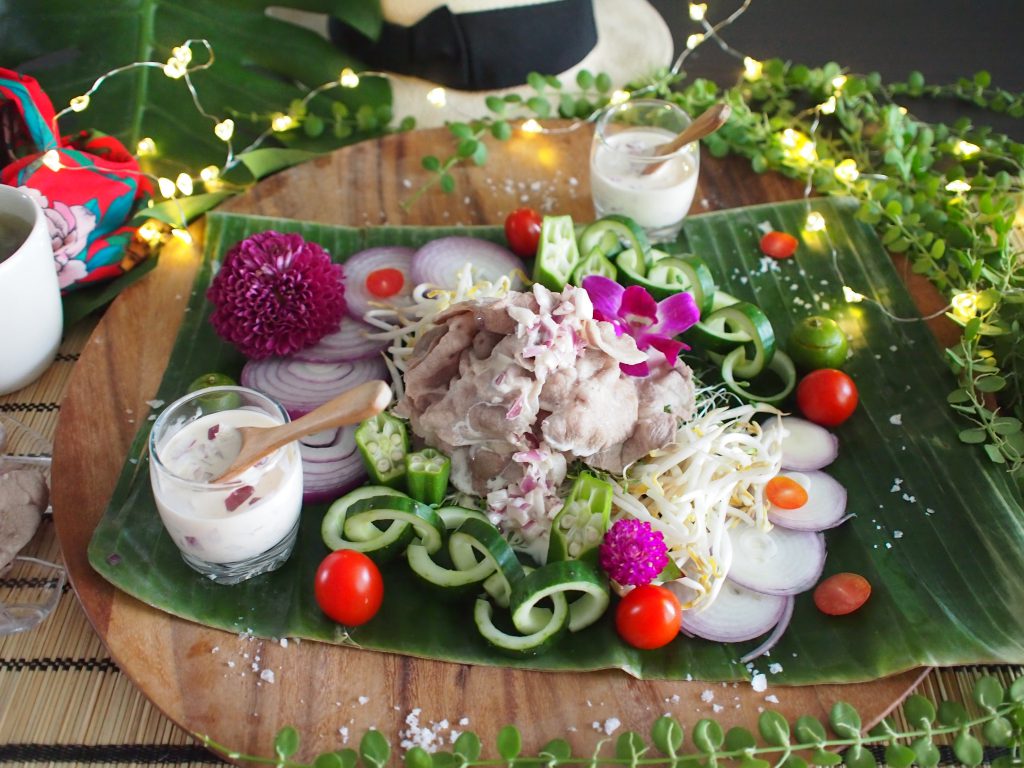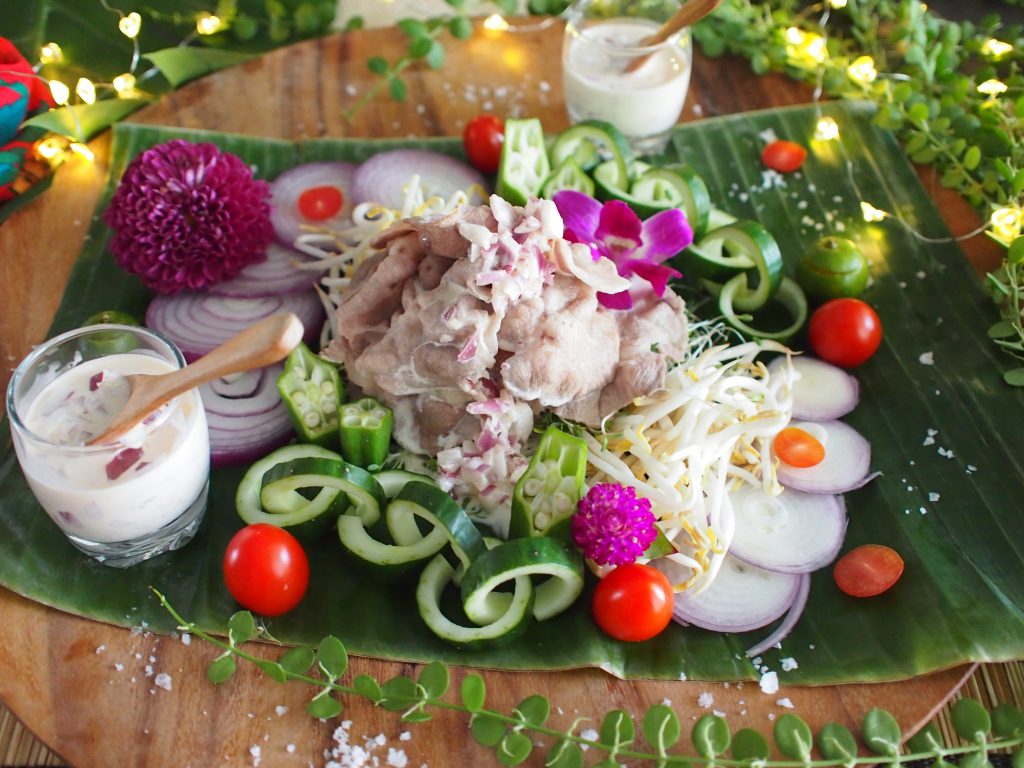 Heap various vegetables!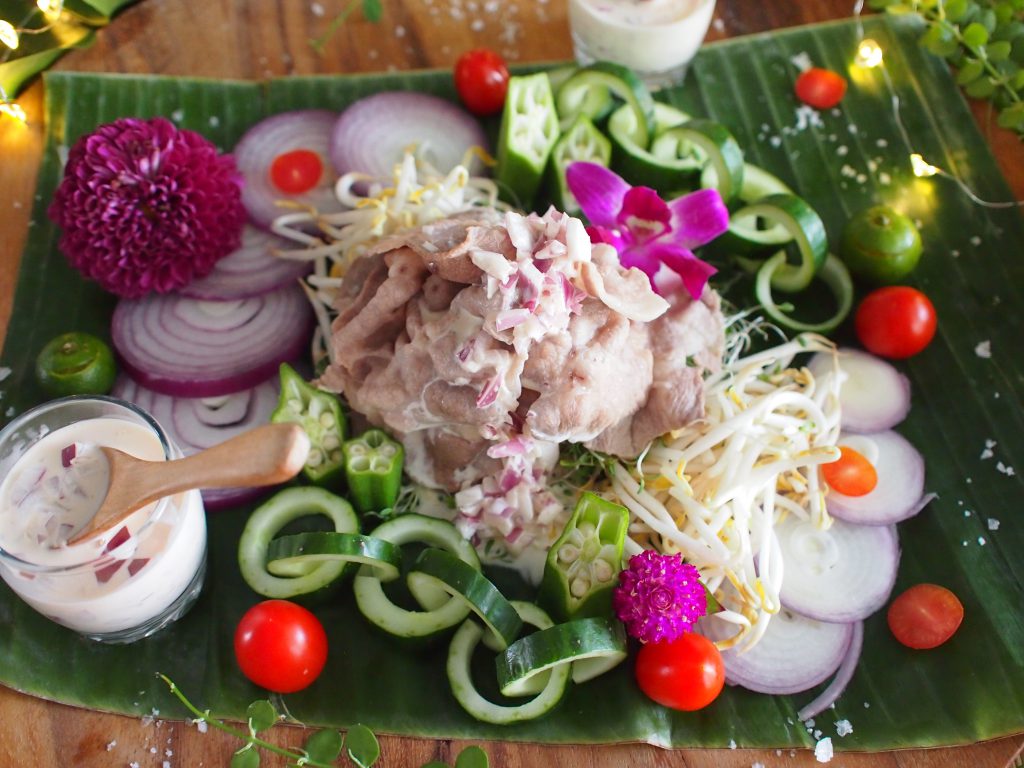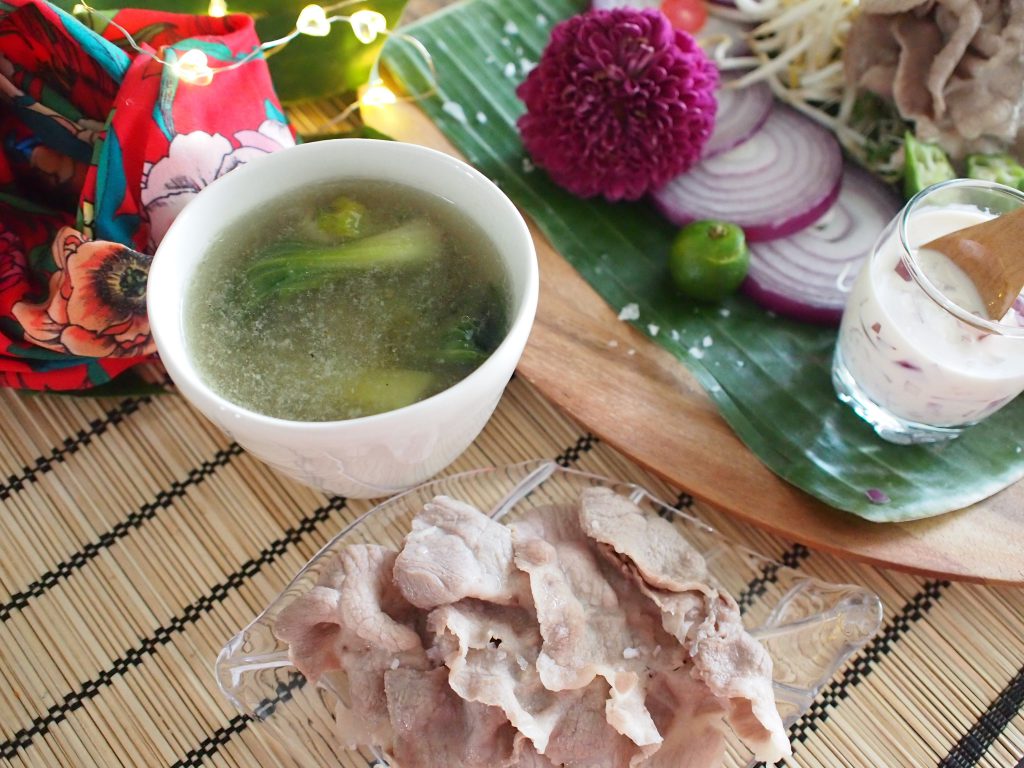 We can highly recommend the Hokkaido Snow Pork from MoguShop to you for your home cooking. So tasty and high quality pork would boost your health! 🙂

We are going to share these authentic healthy taste in my cooking class also.

Have a lovely weekend!

Naoko xx