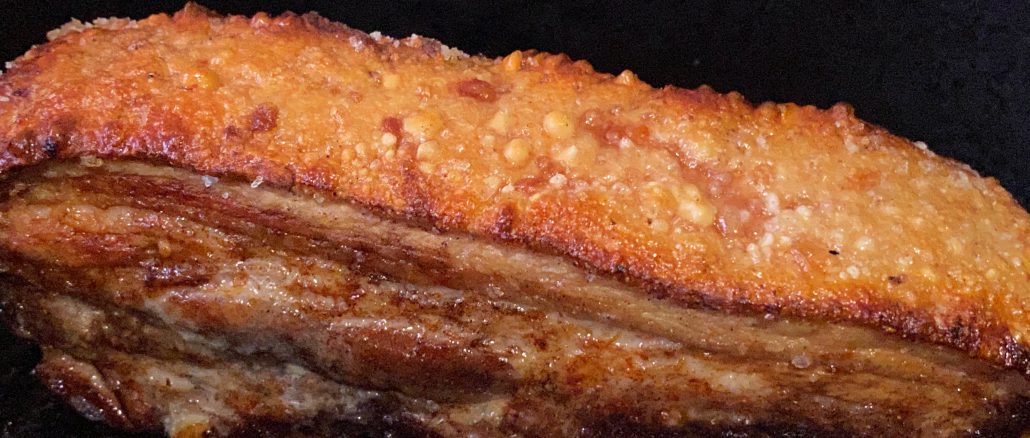 Hi, everybody! I hope you all are well.
It is going to be June soon, and we are looking forward to returning to our normal routine life (hopefully!).

Today's food is our most frequent family-style meal.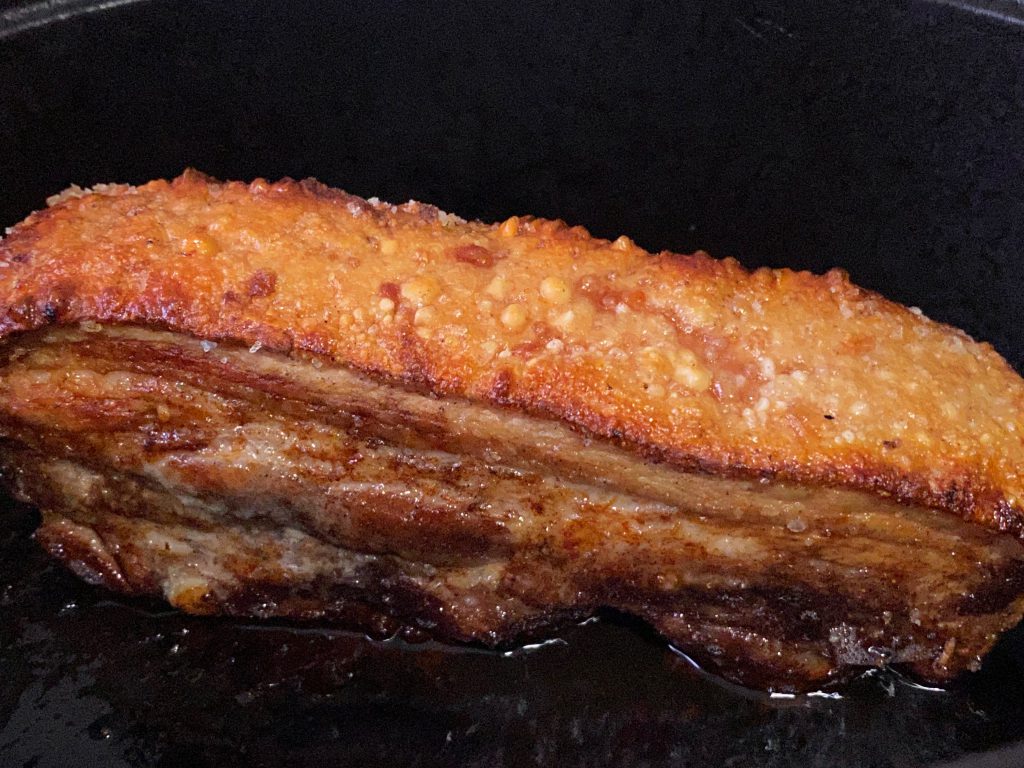 That is Crispy Pork Belly with ultimate Crackling. This is pretty easy cooking and preparing, so most weekend, this dish shows up on our dining table.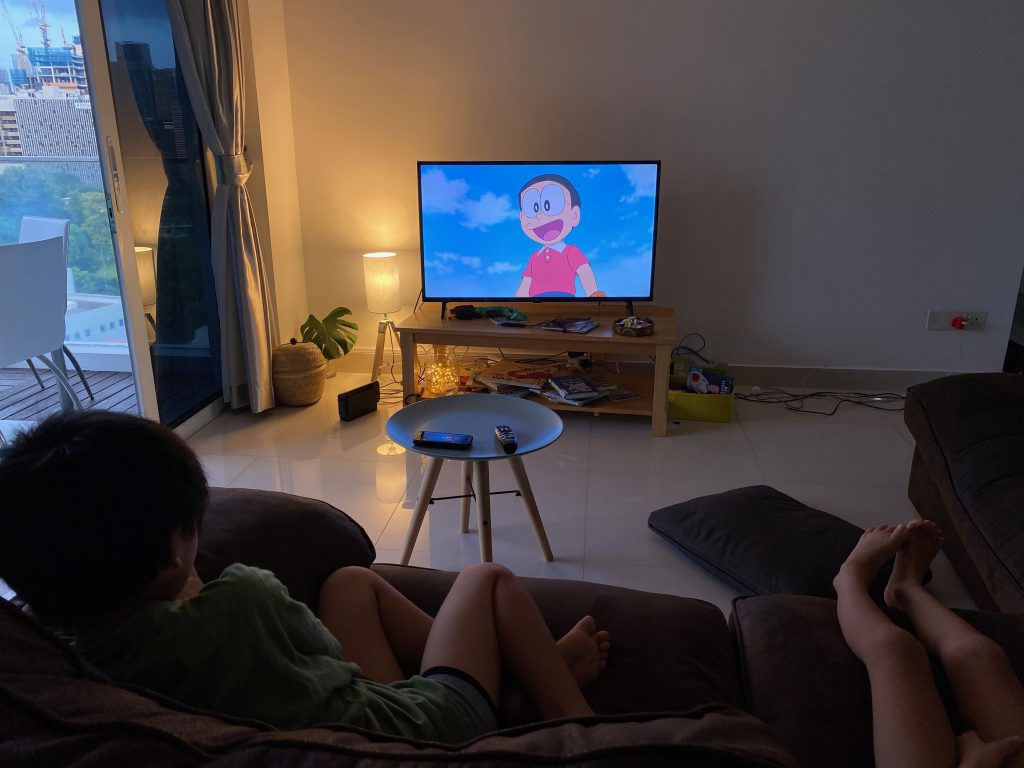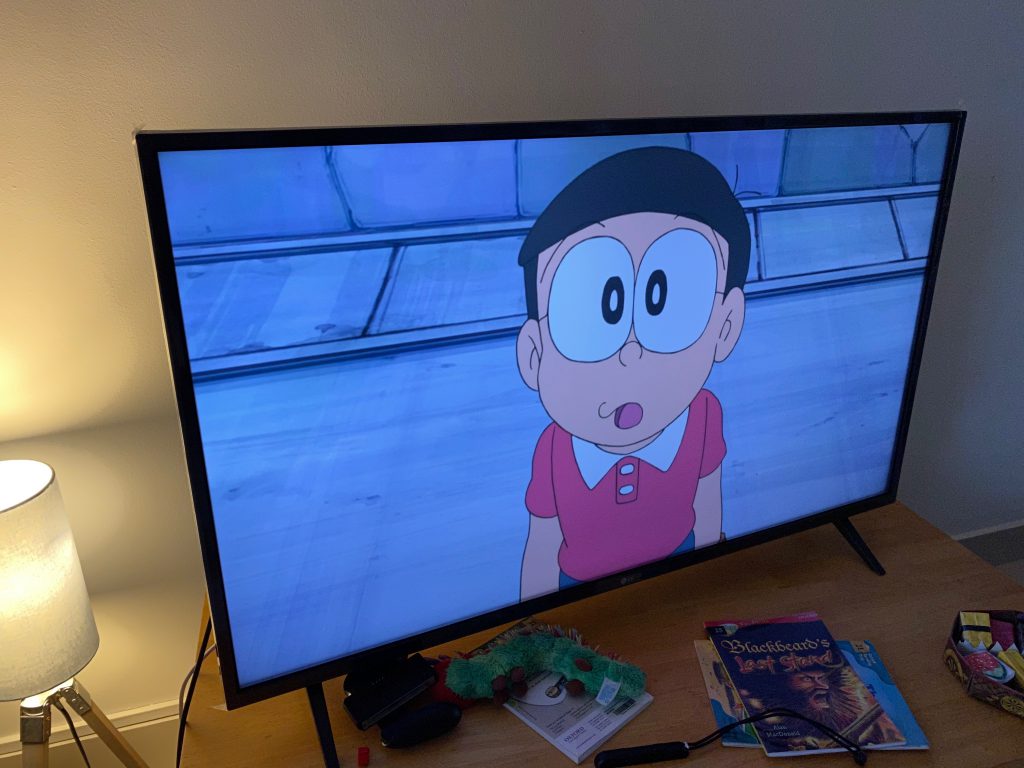 Whilst the boys were fascinated to watch TV, I hustled the cooking through in the kitchen. Switch on the oven, slide the cured pork in and out.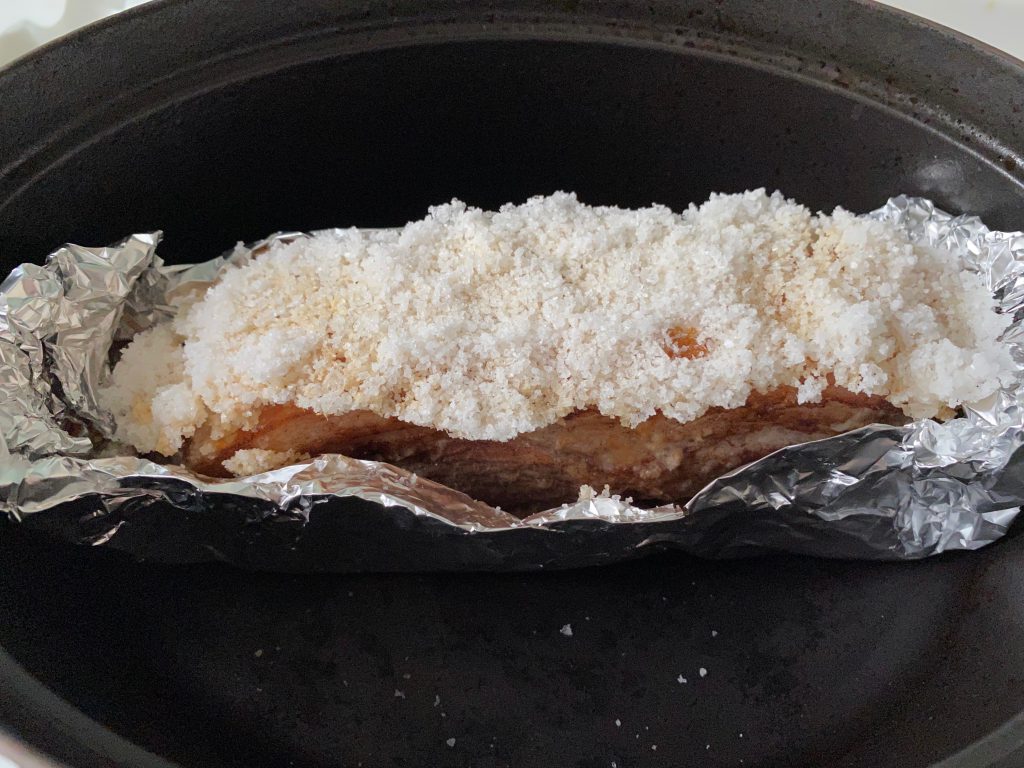 Oh what a joy to feel such a cracking sound and aromatic smell!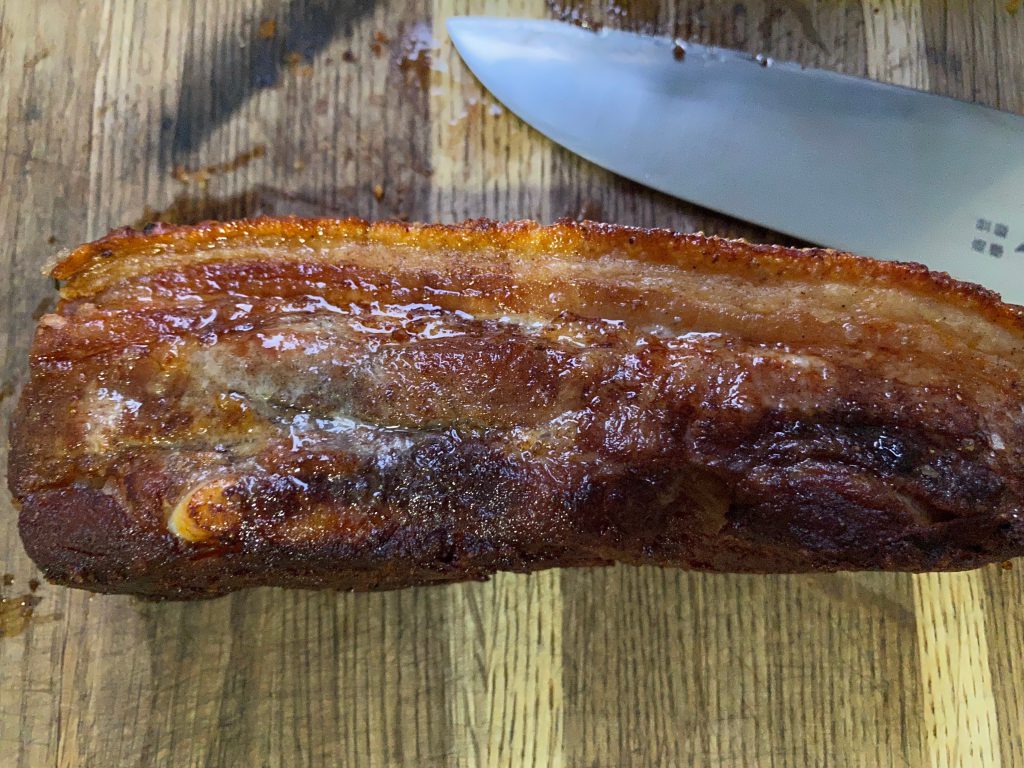 This time, the very hungry caterpillars pushed me pressure to start dinner soon, so I totally missed to take proper photos of the dish!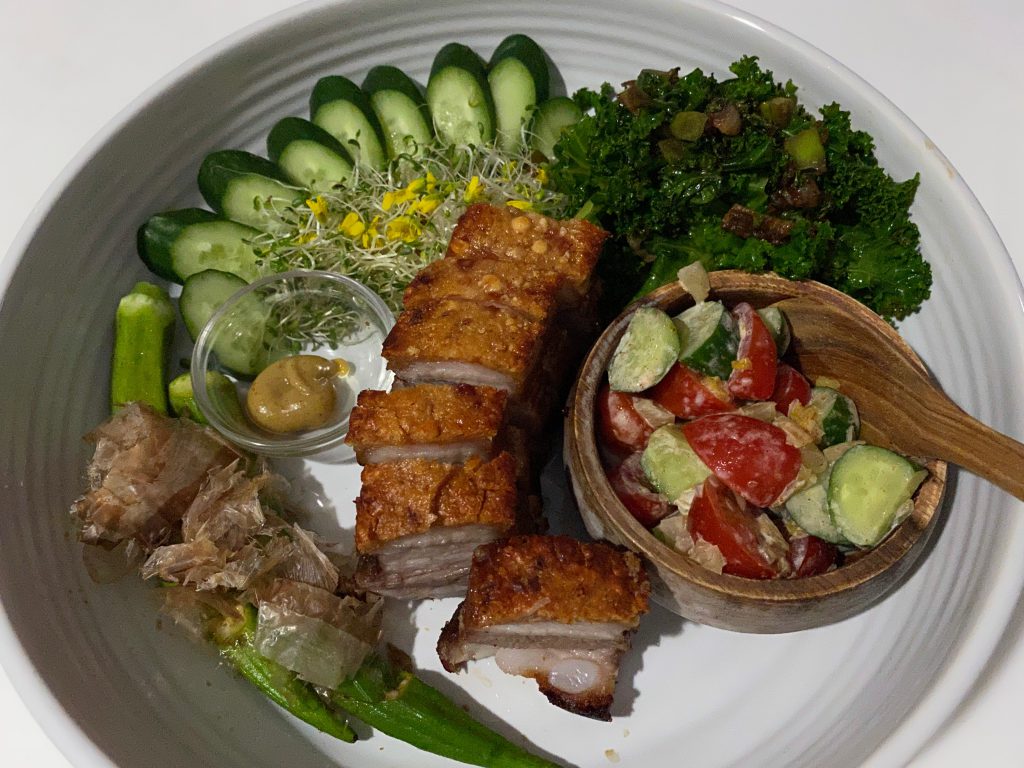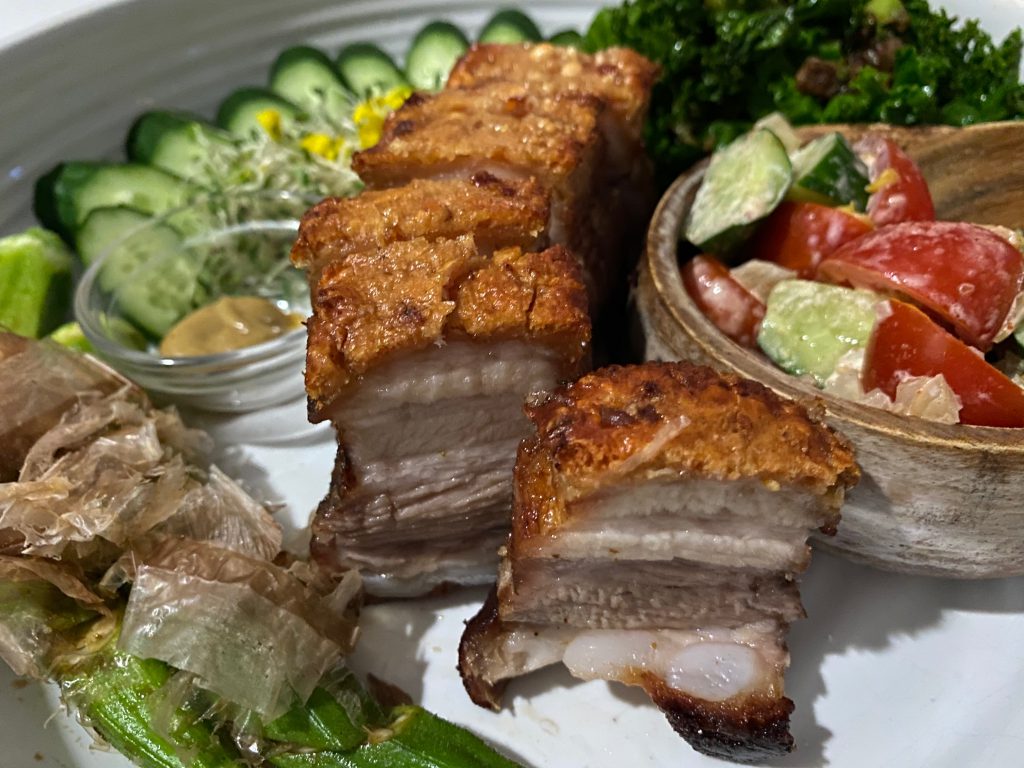 Japanese mustard which is sharper than western one is essential for the crackling.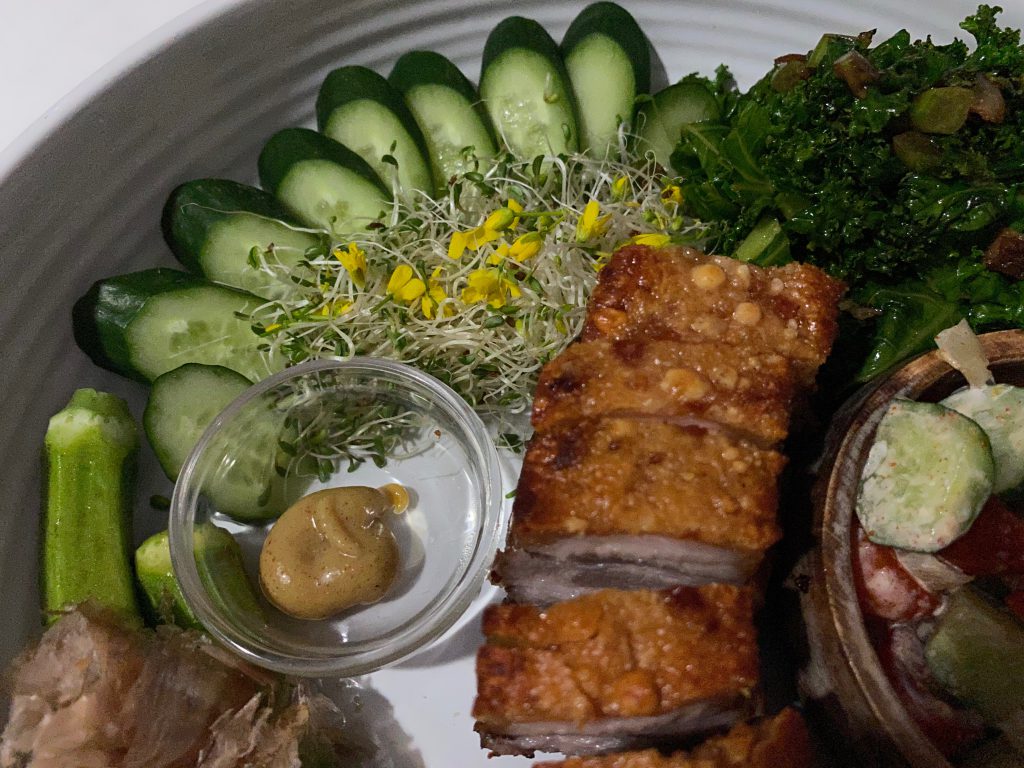 Phew, finally the boys were satisfied with lots of meat and vegetables.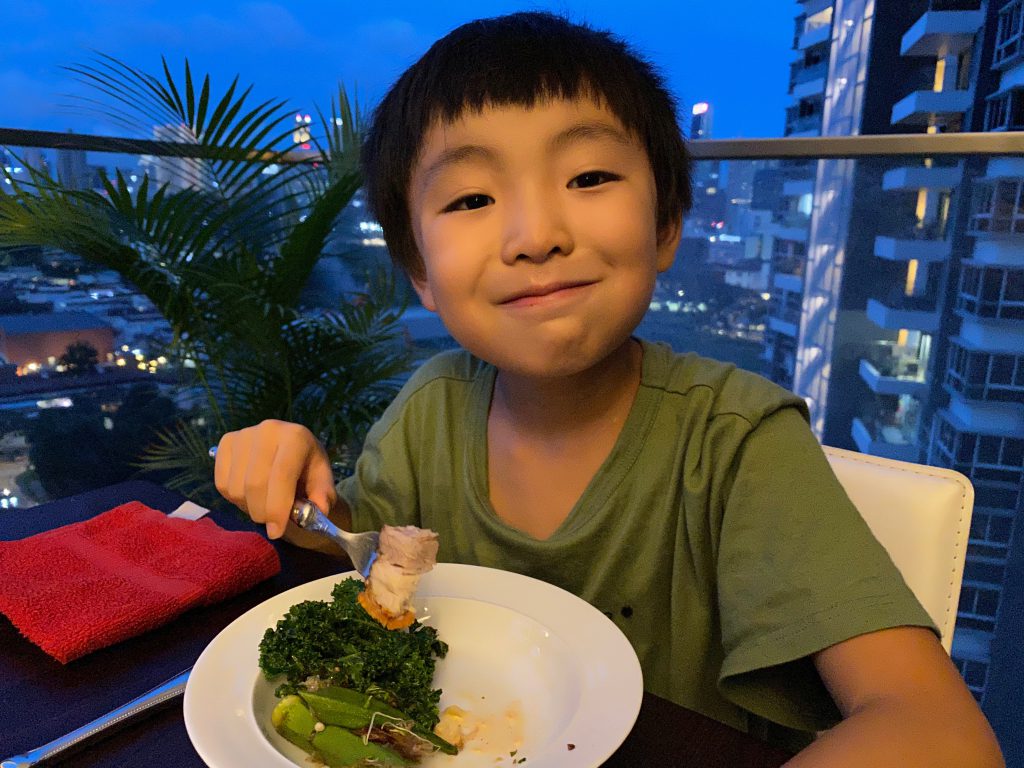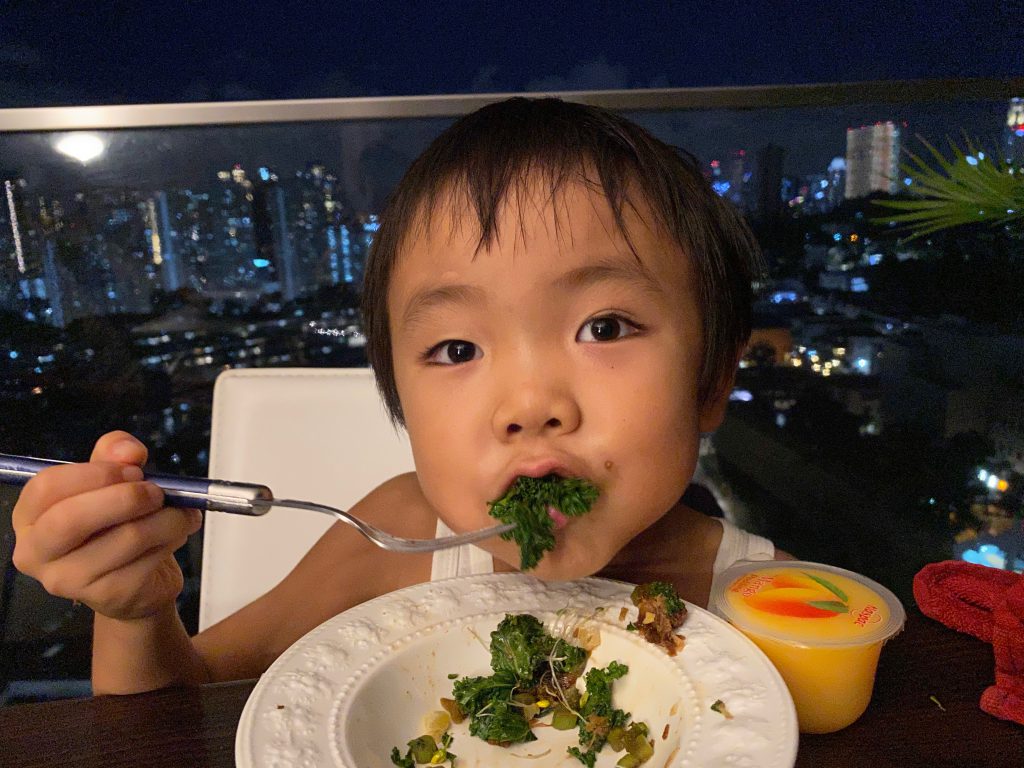 Cubs love munching lol
And they started the match who has the most big muscle!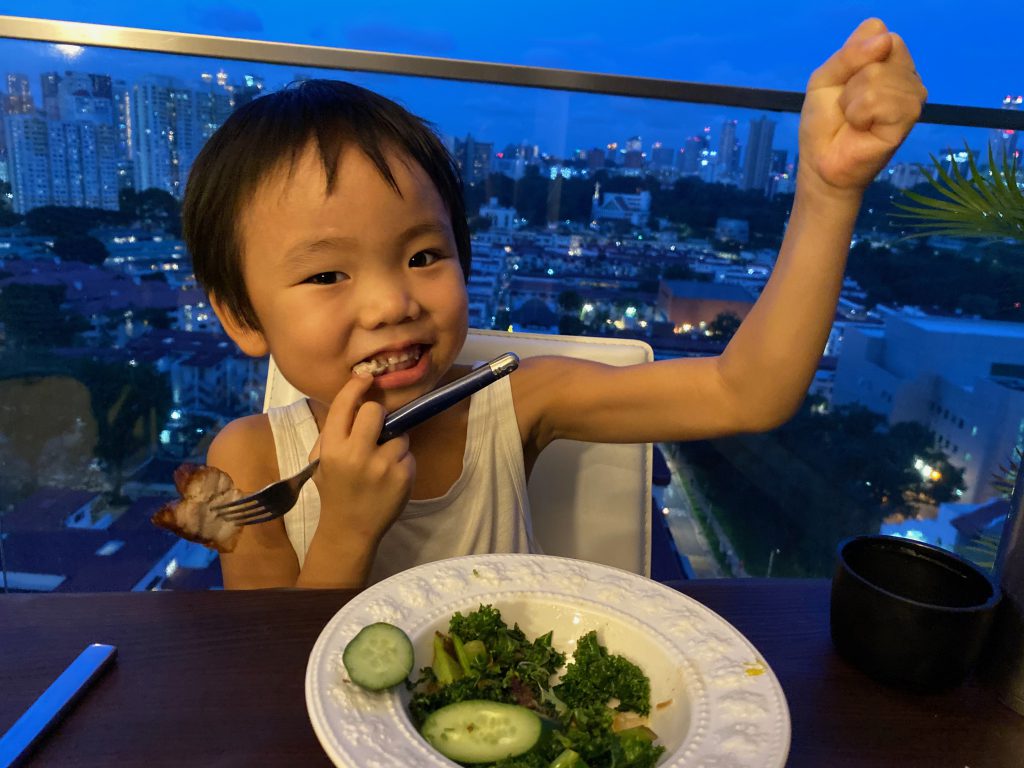 Well done, boys. Now it's dessert time, well deserved 🙂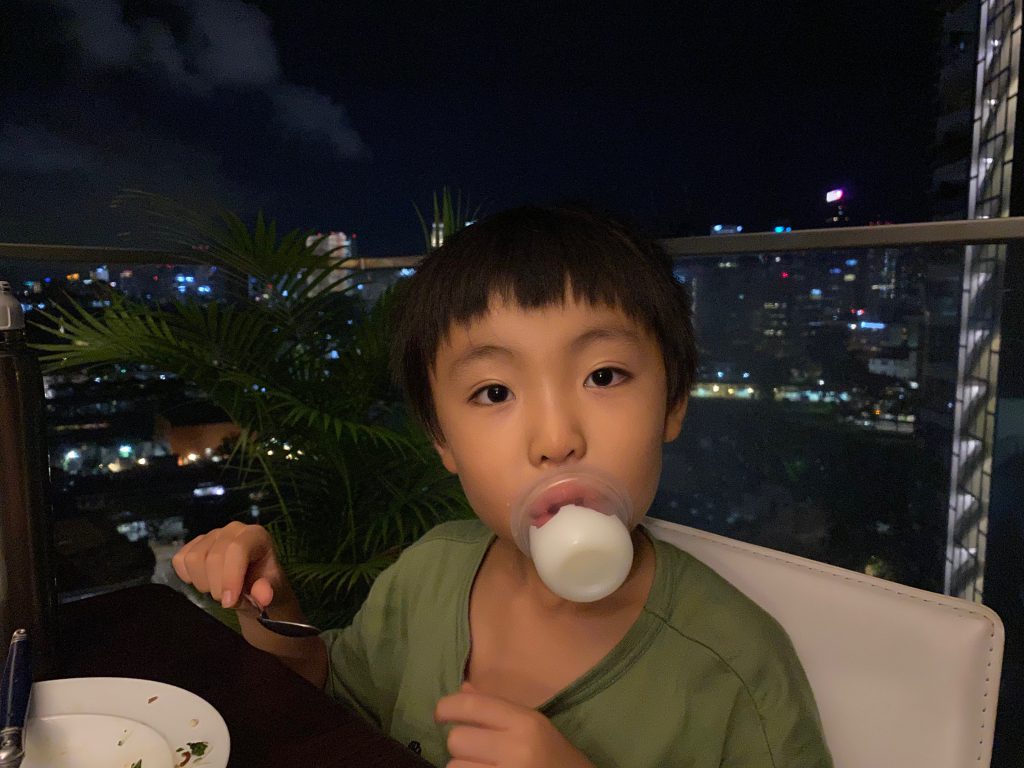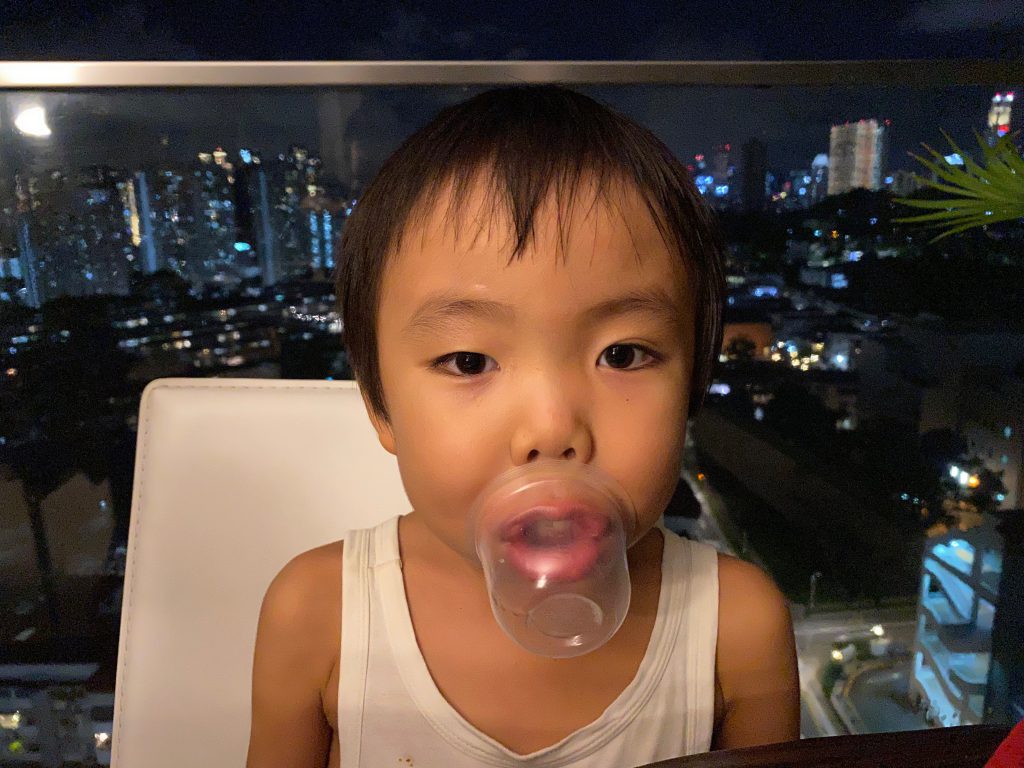 Lastly, we are going to re-share the recipe of that scrumptious crackling.
The recipe that we shared before is HERE.

Thank you for visiting our food blog.
Wishing you a full of smile today.

Naoko xx